21 Instant Pot Beginner Recipes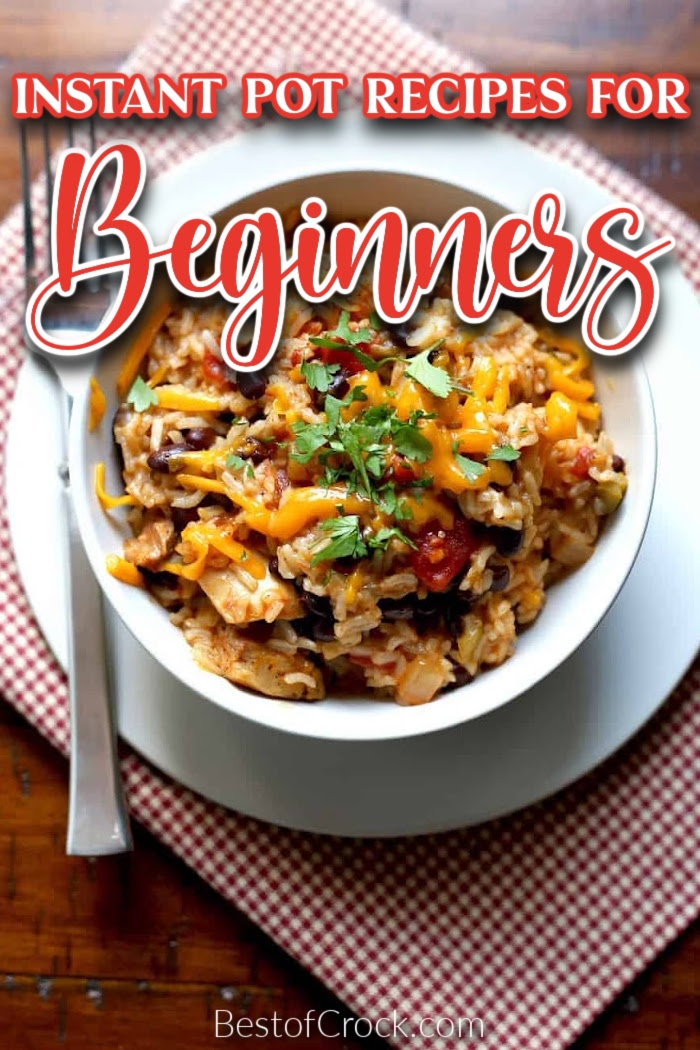 Learning how to cook with an Instant Pot is not very difficult. However, that's not to say that you will know how everything works from the moment you unbox it either. There are a few Instant Pot beginner recipes you can use to help familiarize yourself with the appliance.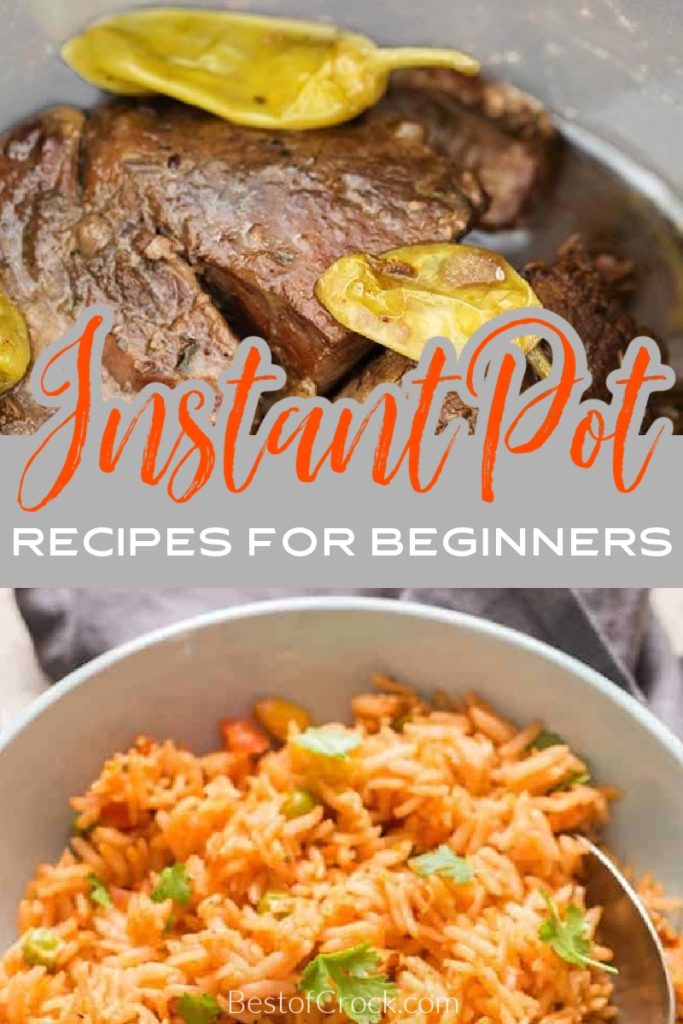 When you know how to make the best Instant Pot beginner recipes, you can save time meal planning and make easy dinner recipes quickly. The Instant Pot is a kitchen appliance that has a few different features.
These features work together to help us cook a dish that tastes delicious. We get to work less and still get a delicious meal. But there is a bit of a learning curve in the beginning. Nothing needs to be done, but practicing will make a difference in how your food comes out.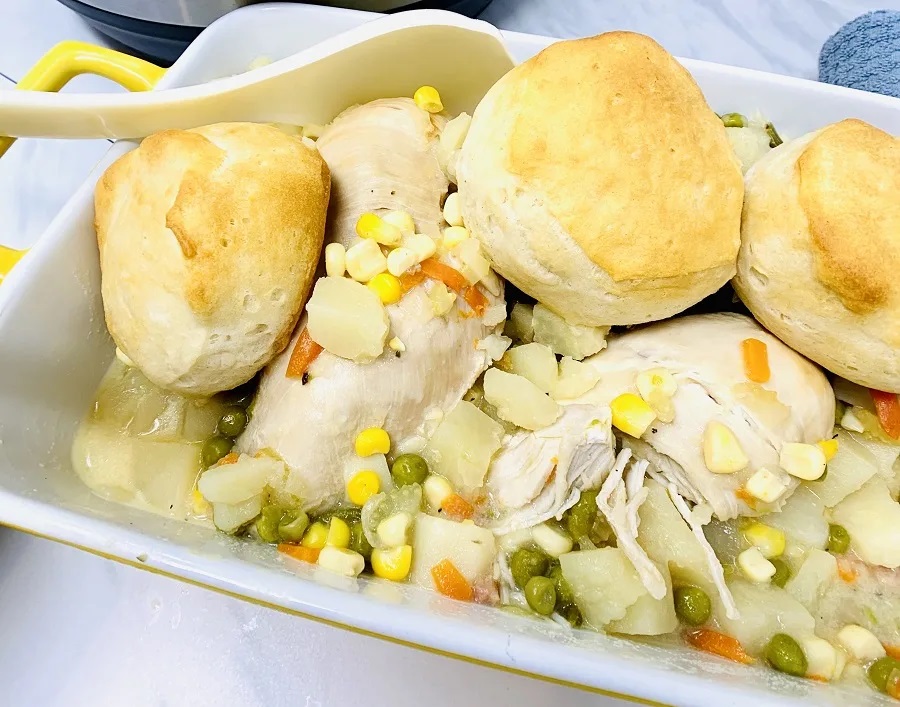 That is why it is always a good idea to clean your Instant Pot first after unboxing it for the first time and then dive into some recipes. There is a mixture of things that beginners should try with an Instant Pot. Side dishes are easy; rice, mashed potatoes, and things like that can easily be made in an Instant Pot.
But you can get more advanced as time goes on to things like pot roasts or an entire meal in a bowl. The recipes are still far more accessible than cooking in traditional methods. However, the Instant Pot is a piece of technology, so some have a bit of a barrier.
These recipes remove that barrier and make it easier for everyone to enjoy the world of pressure cooking recipes at home.
How to Make Instant Pot Bone Broth
Beanless Instant Pot Ketogenic Chili Recipe
Instant Pot Goulash Recipe with Beef
Instant Pot Chicken Noodle Soup
Healthy Instant Pot Vegetable Beef Soup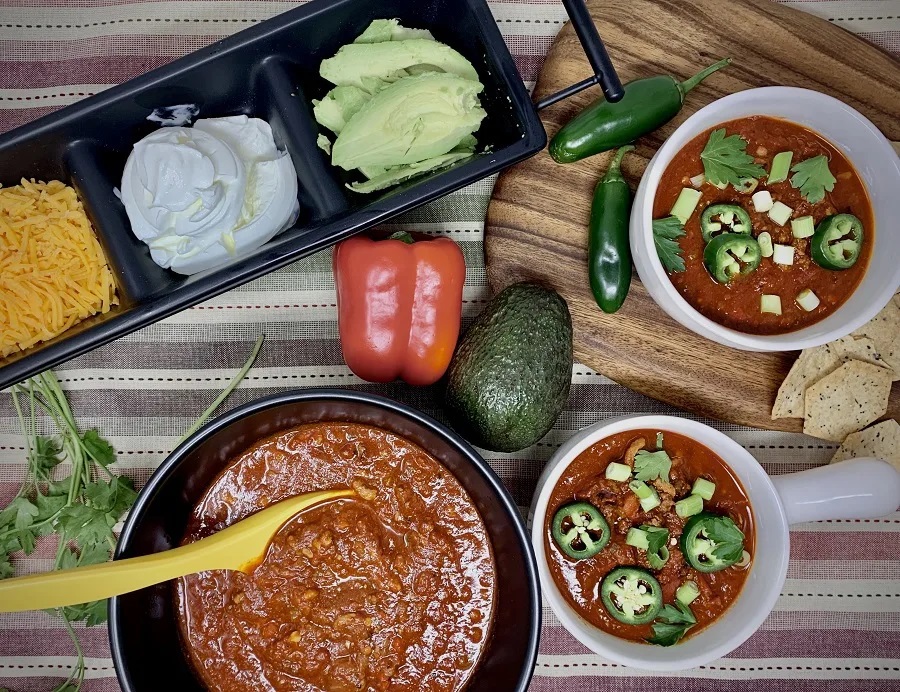 Instant Pot Beginner Recipes
You can see from these recipes that beginners can hit the ground running. Some people may think that beginner recipes mean small things. But that's the beauty of the Instant Pot, you don't have to think small.
You can absolutely make an entire roast in an Instant Pot and enjoy it more than if you made it in an oven. But that's not to say that small recipes aren't good as well.
Instant Pot Roasted Red Pepper Soup
How to Make Mashed Potatoes in an Instant Pot
Instant Pot Mashed Cauliflower Recipe
Healthy Instant Pot Teriyaki Chicken
Instant Pot Sour Cream Scalloped Potatoes
Healthy Instant Pot Sausage and Kale Soup Recipe
Instant Pot Chicken and Veggies Soup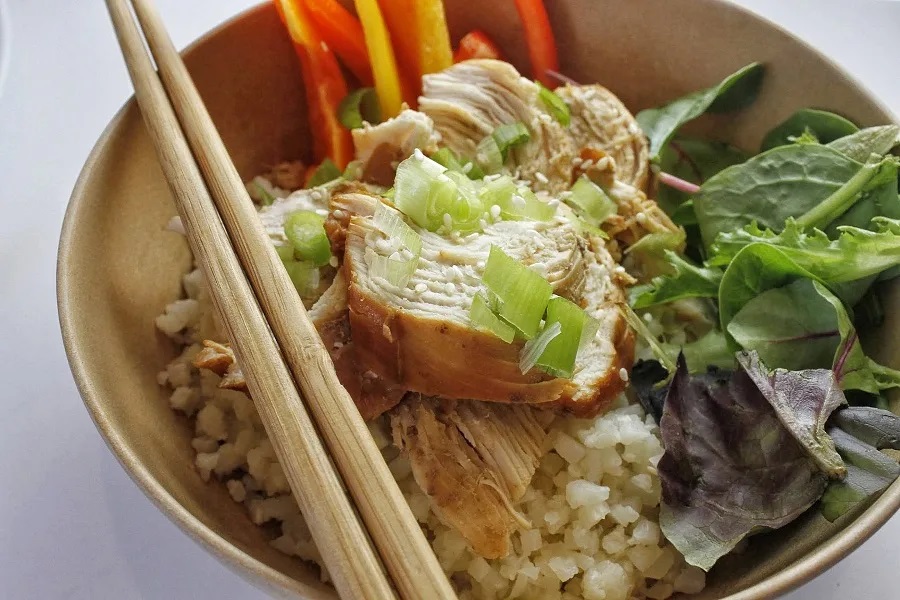 Instant Pot Sides
The Instant Pot is fantastic at making plenty of different things. But you will come across a lot of side dish recipes. The world of Instant Pot side dish recipes is vast and there's good reason for that. The Instant Pot cooks things faster which means you can make a quick side dish to go along with the main course that has been cooking in a crockpot for the last 8 hours.
Ultimately, don't be afraid to try multitasking with both a crockpot and an Instant Pot.
Instant Pot Mississippi Pot Roast | Simply Happy Foodie
Chicken, Black Bean, and Rice Burrito Bowls | Cook Fast Eat Well
Mexican Rice | Curry Trail
Shredded Buffalo Chicken | Smack of Flavor
Spaghetti and Meatballs | The Typical Mom
Egg Roll Bowls | I Don't Have Time for That
Monkey Bread | Skip to My Lou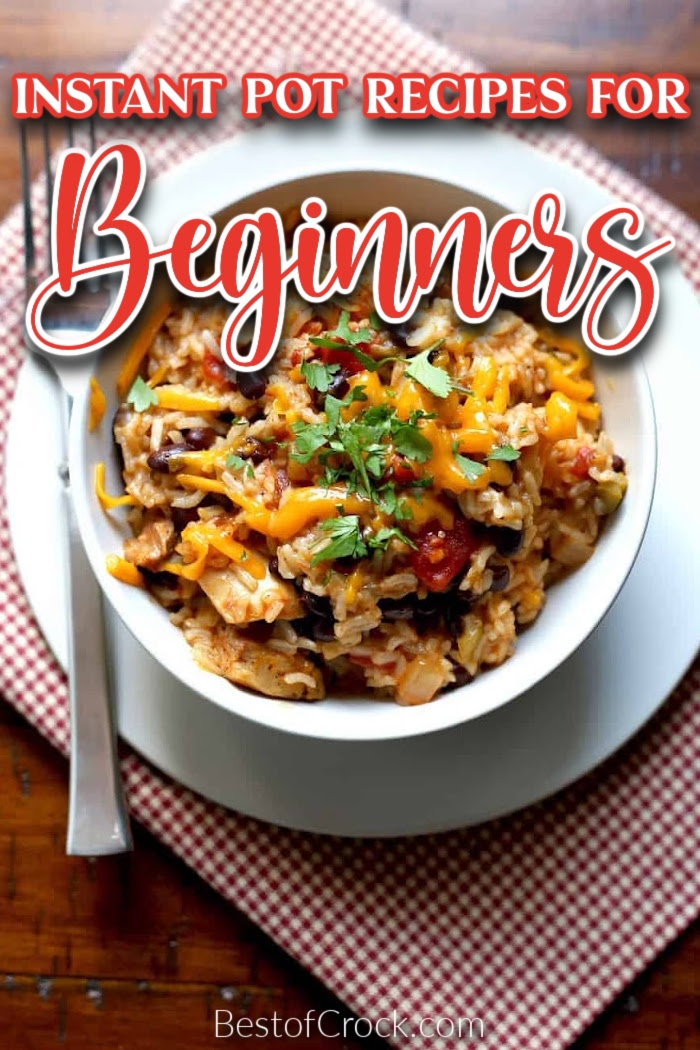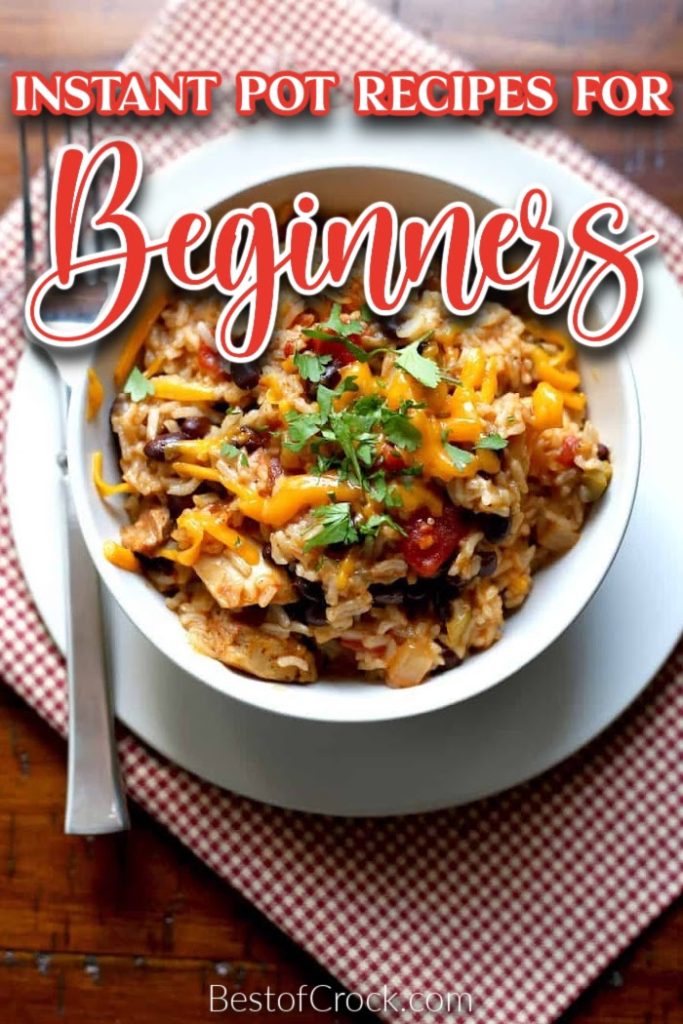 More Instant Pot Recipes
Chicken and Gravy Recipes | Chicken is a meat that can be cooked in many different ways, given many different flavors, and just be the perfect meal.
Healthy Instant Pot Recipes with Beef | Beef is another meat that can be cooked many ways and the Instant Pot can help with all of them.
Instant Pot Breakfast Recipes with Eggs | Time is the number one reason people aren't enjoying breakfast. The Instant Pot can change that.
Instant Pot Orange Chicken Recipes | You can make culturally diverse foods as well in an Instant Pot.
Easy Instant Pot Desserts for a Crowd | You can even make desserts in an Instant Pot that will be the perfect ending to any meal.