Instant Pot Cinco de Mayo Recipes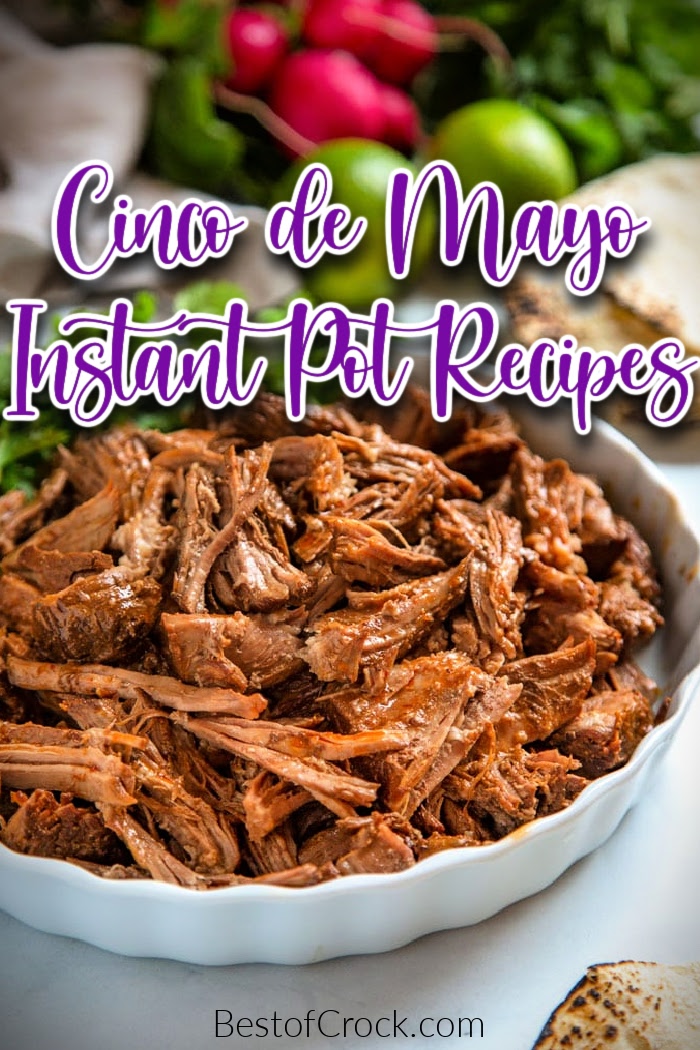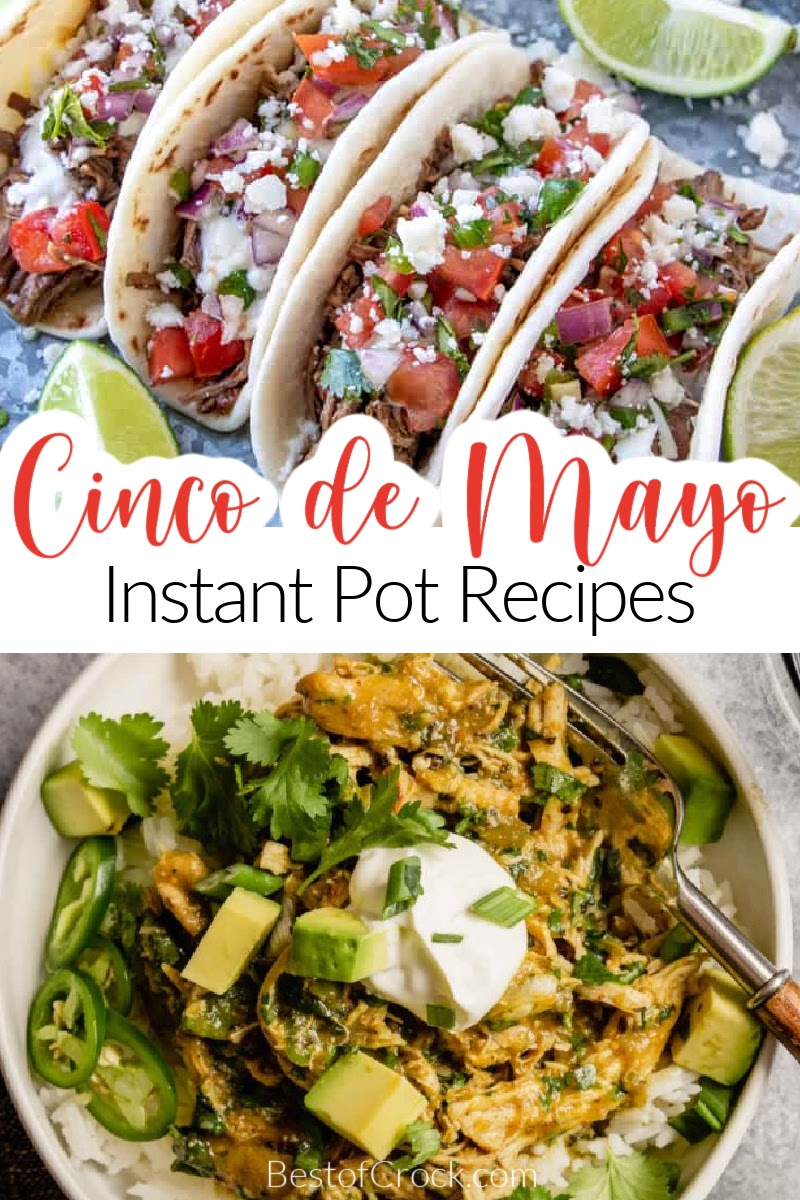 The Instant Pot is a great tool to use when you are hosting a party, for whatever reason. Take Cinco de Mayo, for instance. Instant Pot Cinco de Mayo recipes can help you put together a Mexican spread in no time at all.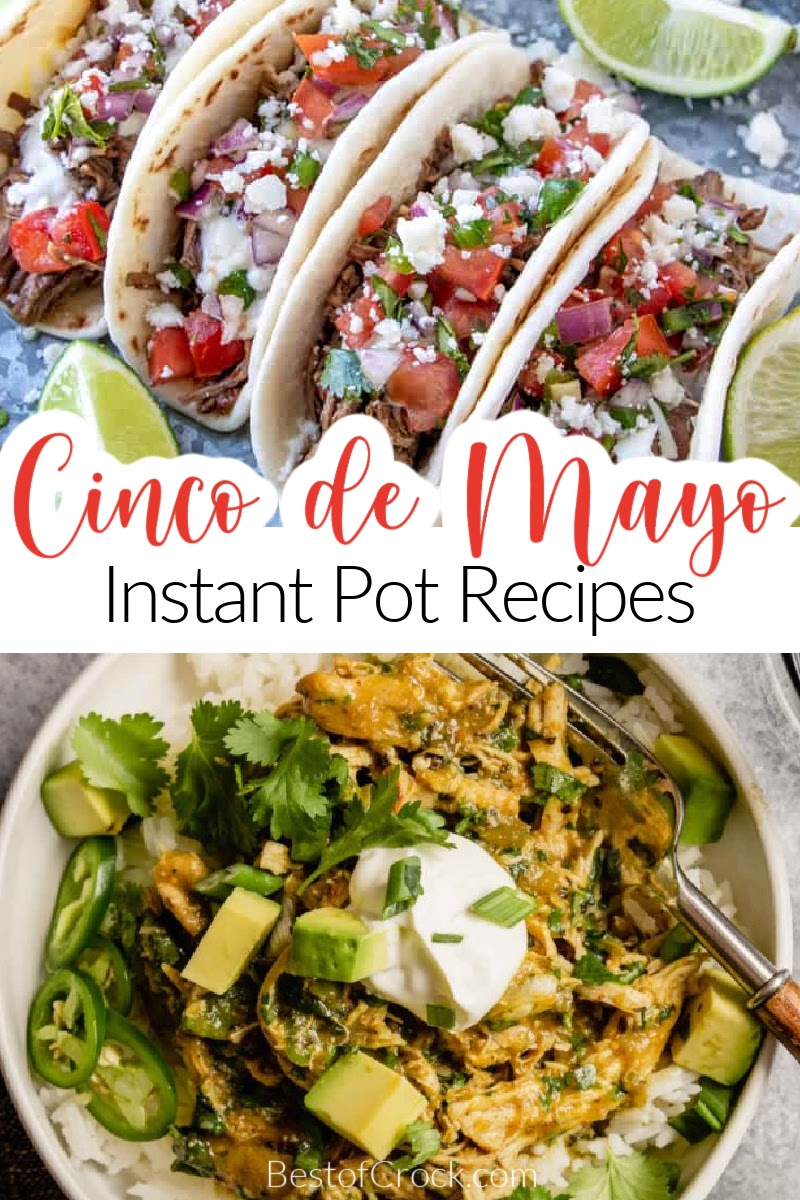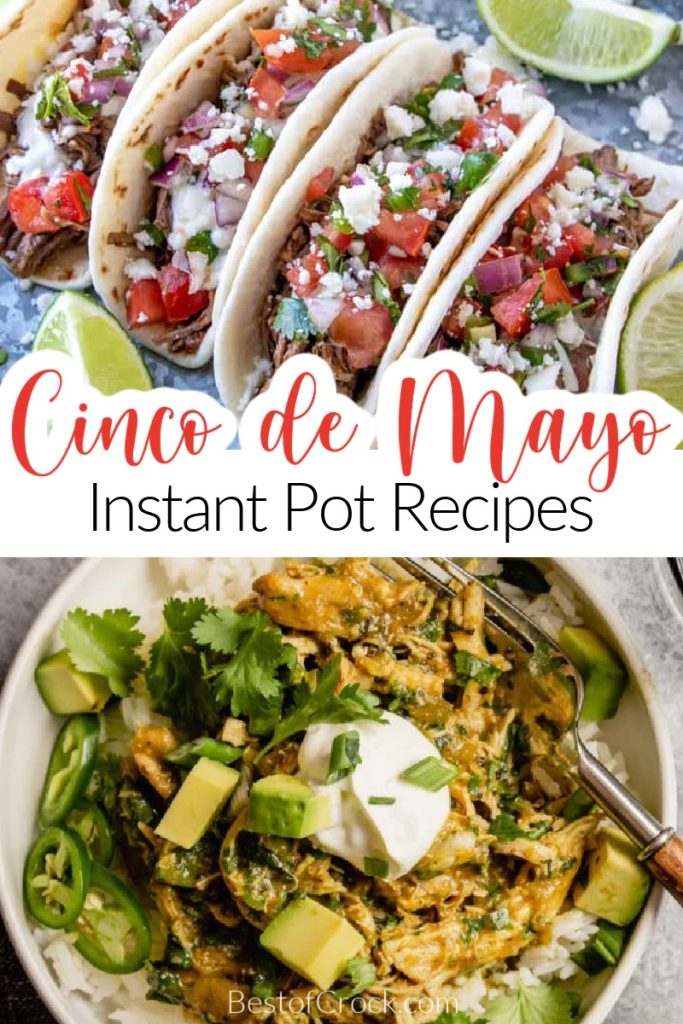 The best Instant Pot Cinco de Mayo recipes can help you celebrate Mexican history alongside our Mexican neighbors with ease. Cinco de Mayo celebrates a victory Mexico had over the French in the 1800s. Most people in the US refer to it as Mexican Independence Day; however, it is not.
In fact, Mexico doesn't even recognize it as a federal holiday. Still, people all around Mexico celebrate by having small fiestas at home. There is a state in Mexico, Puebla, that celebrates Cinco de Mayo with military parades, a festival, and food.
But it is the food that we are focusing on. Americans celebrate Cinco de Mayo thanks to the Mexican immigrants who shared their celebrations with America. We celebrate the same way you would celebrate the birthday of a neighbor.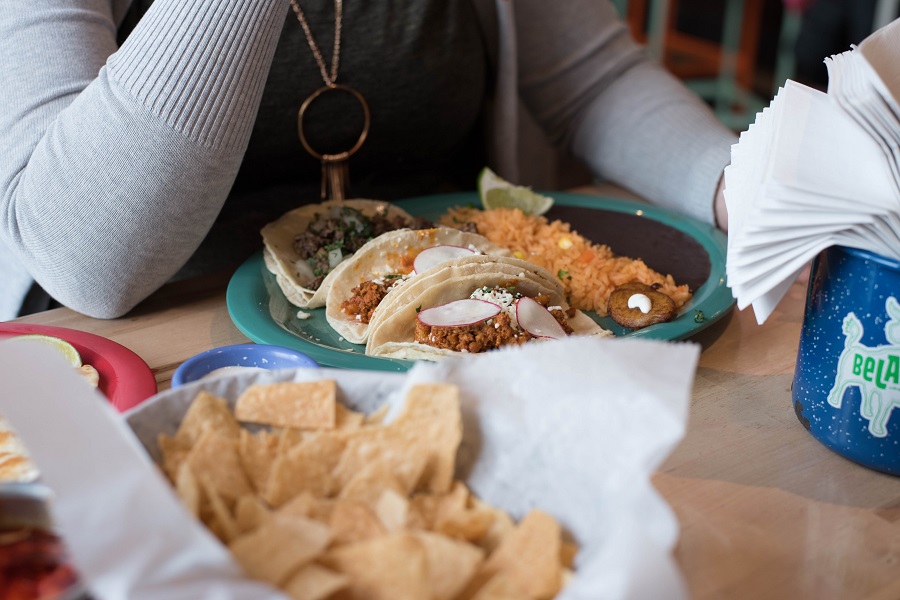 Mexicans welcome us to enjoy their traditions, their flavors, and especially, their food. Instant Pot Cinco de Mayo recipes allow you to join in on the celebrations at home. You can make the 5th of May a Mexican dinner night or go all out and host a small party at home.
Either way, these recipes will help you get everything together. You can even use these recipes as a way to explore Mexican cuisine at home all week or month long.
Chicken Burrito Bowls | No. 2 Pencil
Chicken Fajitas | Easy Chicken Recipes
Barbacoa Recipe | Kevin is Cooking
Beef Fajitas | Corrie Cooks
Carnitas | Well Plated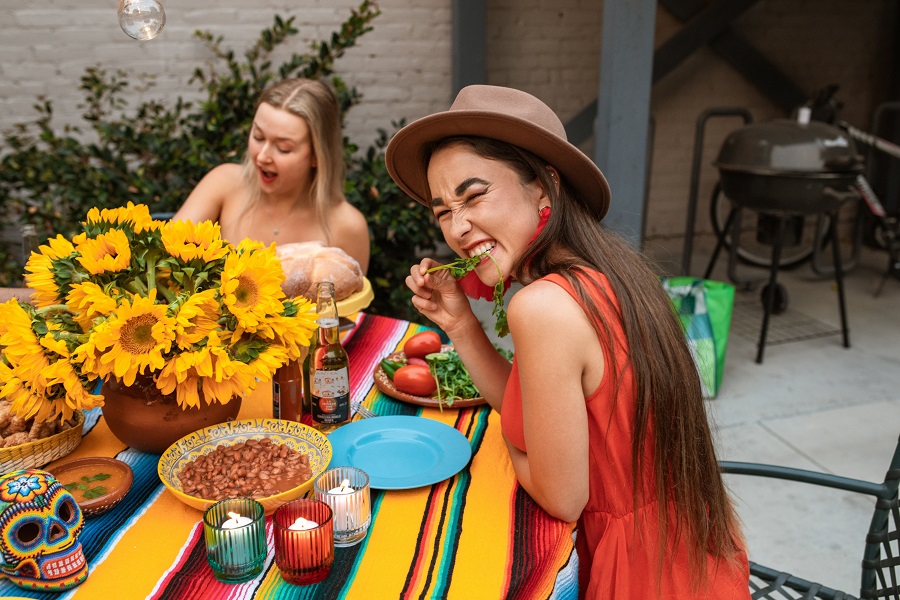 Instant Pot Cinco de Mayo Recipes
Instant Pots use a combination of heat and pressure to cook food faster. But there is also the steam aspect which helps keep foods moist and tender. That is perfect for Mexican food, which makes the Instant Pot a great tool to cook at Cinco de Mayo.
You can even use these recipes to help host a party or a fiesta, if you will. The timing of these recipes makes it a no-brainer. You can complete so many different recipes in such a short amount of time.
Carne Asada (Steak) Tacos | Maria's Mixing Bowl
Street Tacos | Tornadough Alli
Salsa Verde Chicken | Zestful Kitchen
Elote (Mexican Street Corn) | Emily Enchanted
Pork Tamales | Self Proclaimed Foodie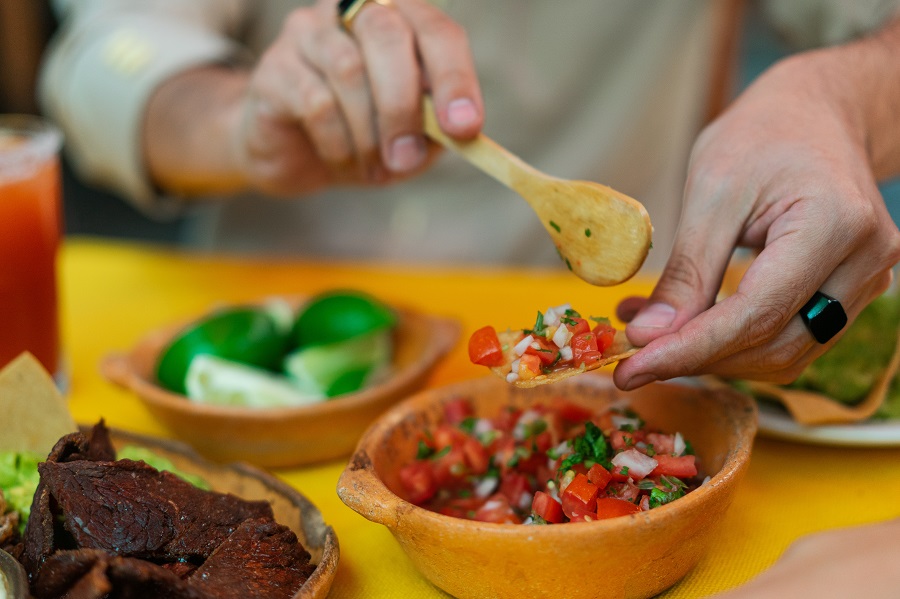 Cinco de Mayo Party Tips
There are a few things you may need to go along with these Instant Pot Cinco de Mayo recipes. Hosting a Cinco de Mayo party means you will also need some decor, and music will definitely help. Luckily, these things are easy to find locally since Mexican-themed parties are common.
You can also get some pinatas if you'd like and get the kids involved in the fun. The goal is to share the Mexican culture, embrace it, and learn about the history of the civilization. They are our neighbors, after all.
Al Pastor Tacos | Evolving Table
Chicken Tinga Tacos | Diethood
Enchilada Casserole | Make Your Meals
Birria (Mexican Beef Stew) | Feasting at Home
Enchilada Rice | Aglow Lifestyle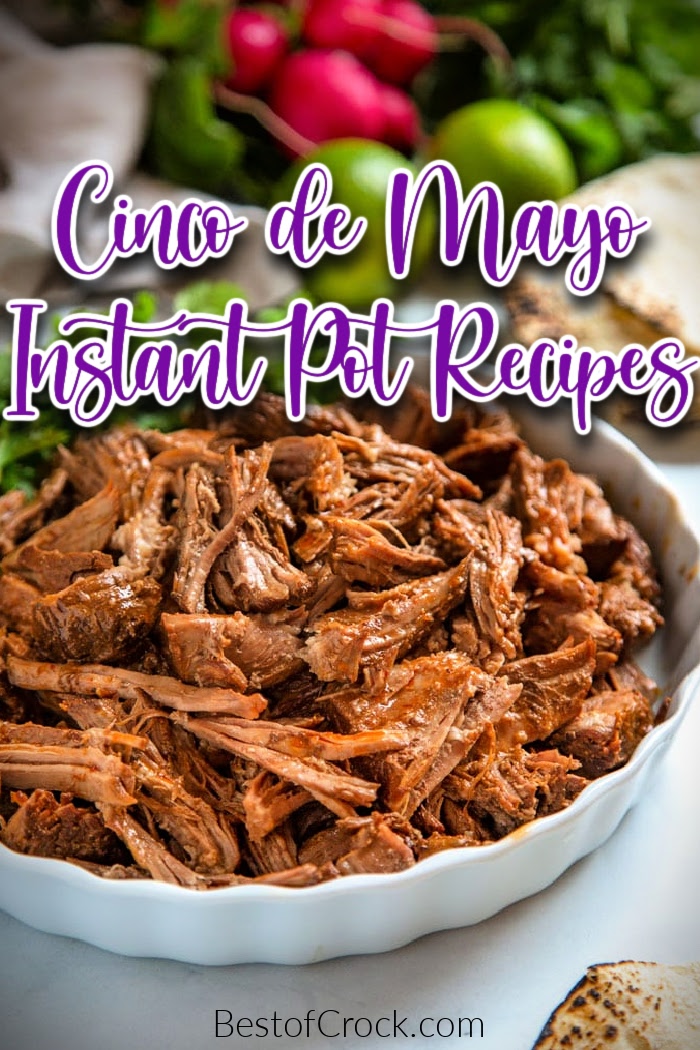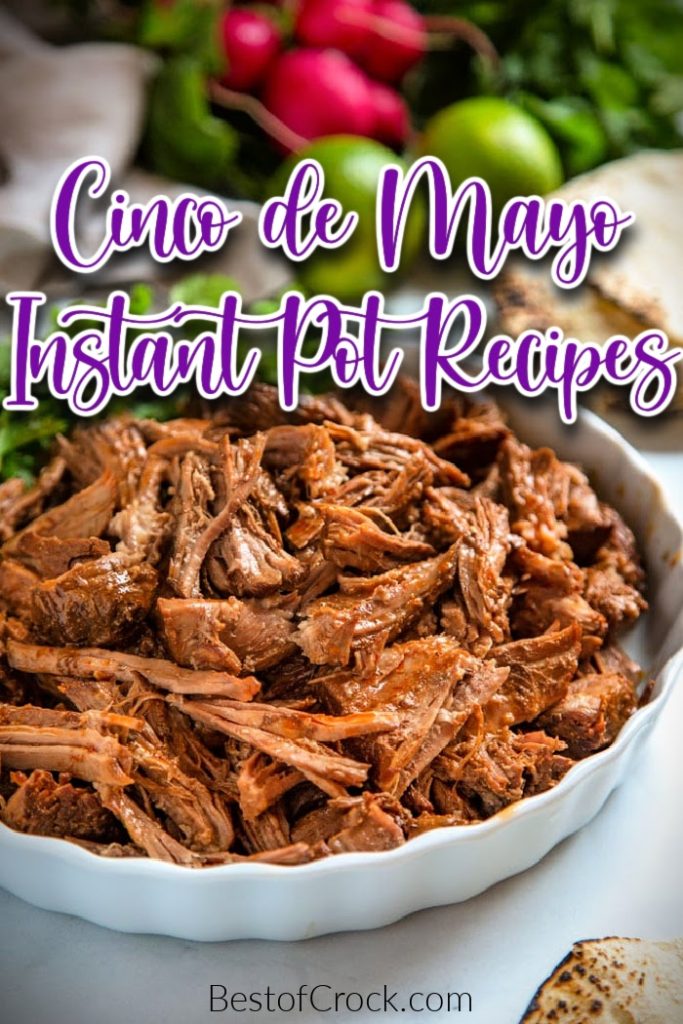 More Instant Pot Recipes
Instant Pot Chicken Noodle Soup | Chicken noodle soup is a classic soup that too many of us get from a can but that is about to change.
Beanless Instant Pot Ketogenic Chili Recipe | Chili is a fantastic keto recipe that you can use to make some pretty amazing lunches, dinners, or even a dip for some veggies.
Healthy Instant Pot Vegetable Beef Soup | Vegetables and beef are two healthy parts of the pyramid and now, they are in a delicious homemade soup.
Low Carb Instant Pot Pork Chops Recipe | Pork chops can be cooked to perfection using your Instant Pot with the right recipe.
Instant Pot Goulash Recipe with Beef | Don't let the name fool yu, goulash is one of the best Instant Pot pasta dishes around.