Instant Pot Orange Chicken Recipes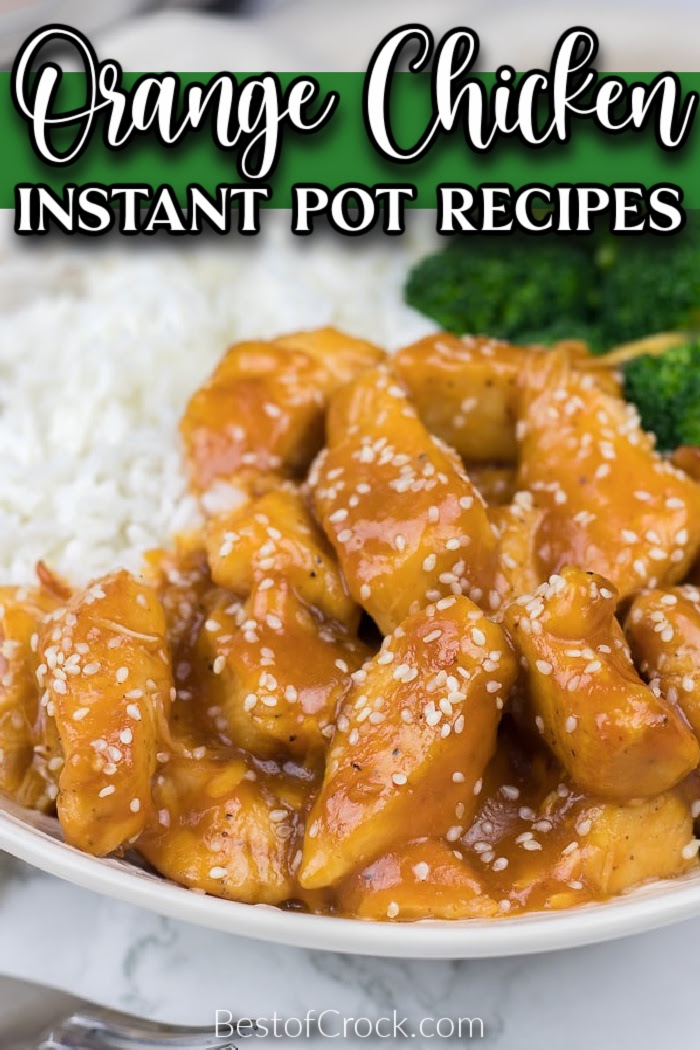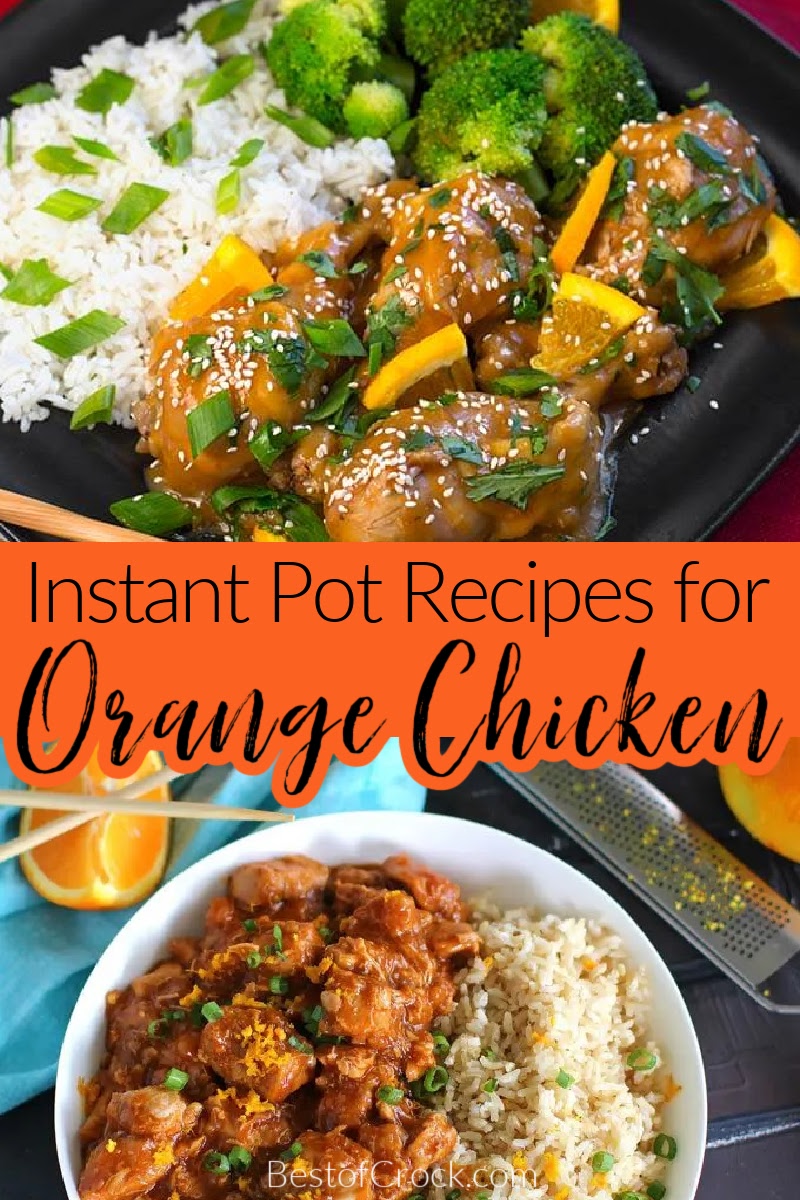 Although its origins are likely more North American than Chinese, the sweet and sometimes spicy flavor of this chicken dish is a sit-down and take out specialty. If you don't have time for a local Chinese restaurant and take out isn't really an option either, you can always try to make your own. You just need the right Instant Pot orange chicken recipes.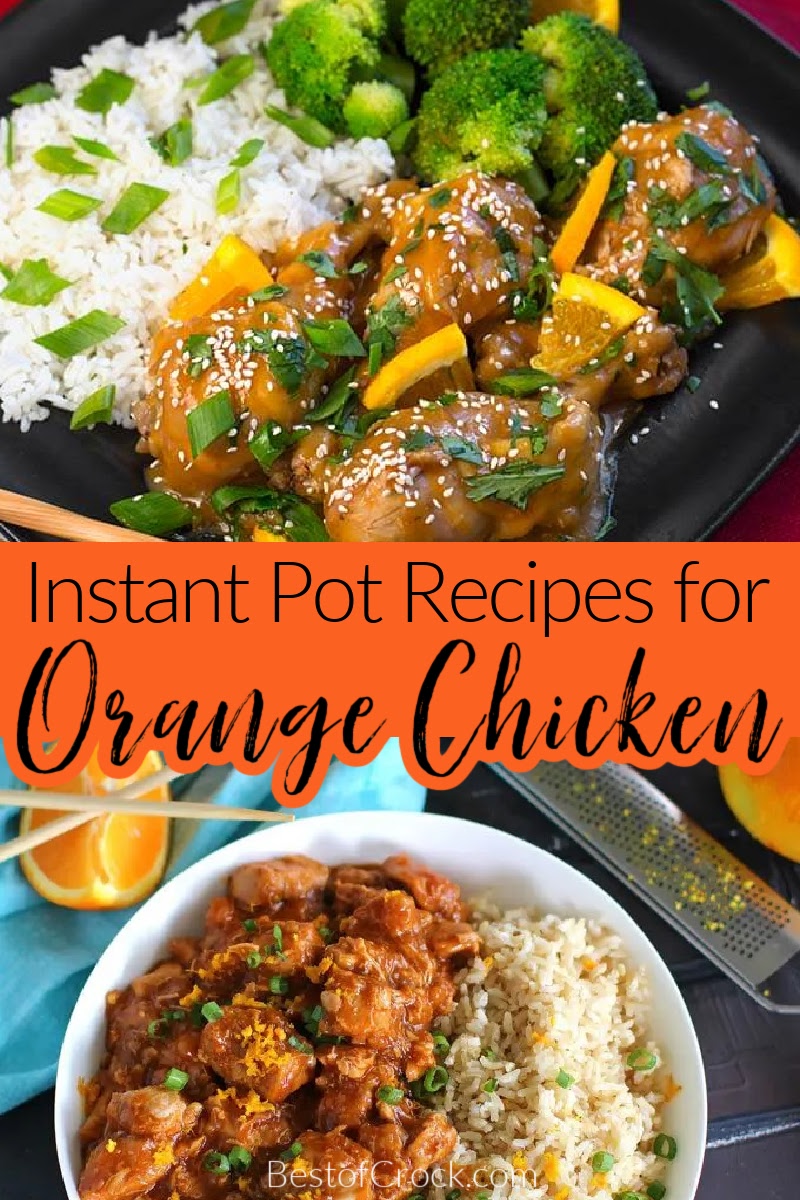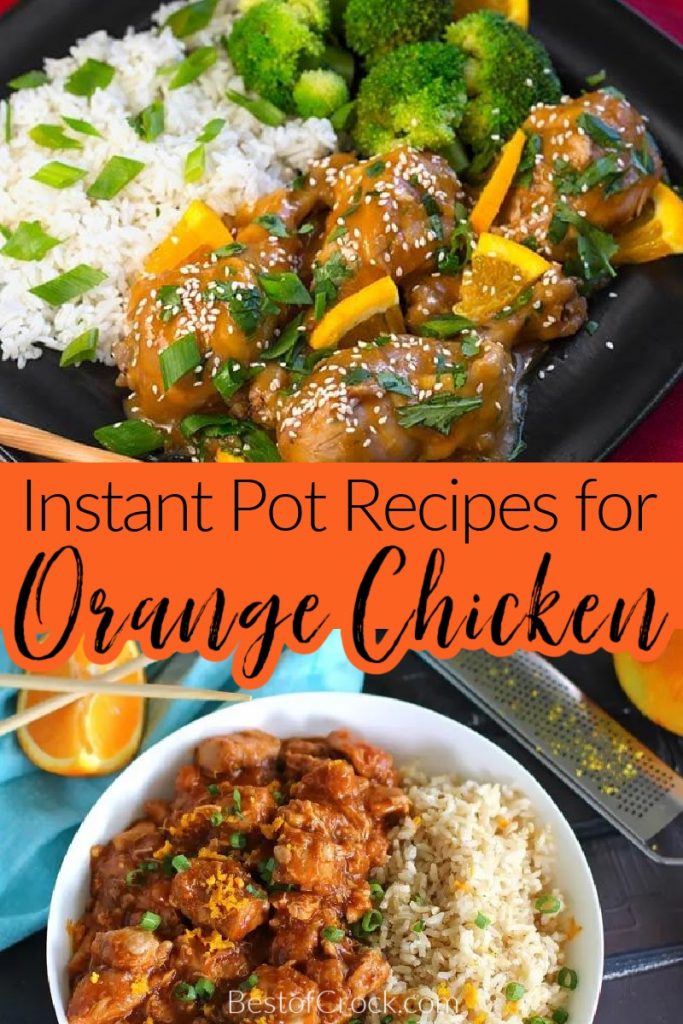 Orange chicken is one of the most popular menu items at Chinese restaurants all over the US. Instant Pot orange chicken recipes are easier than you may think and will help you make delicious homemade Chinese food that tastes just like a restaurant!
Generally learning a new recipe, especially one that seems as technical as Orange Chicken, is a time-consuming effort. Of course, your Instant Pot can come to the rescue once again. Instant Pot orange chicken is not only easier to assemble and make, but it also cooks in about the same time it would take you to order delivery.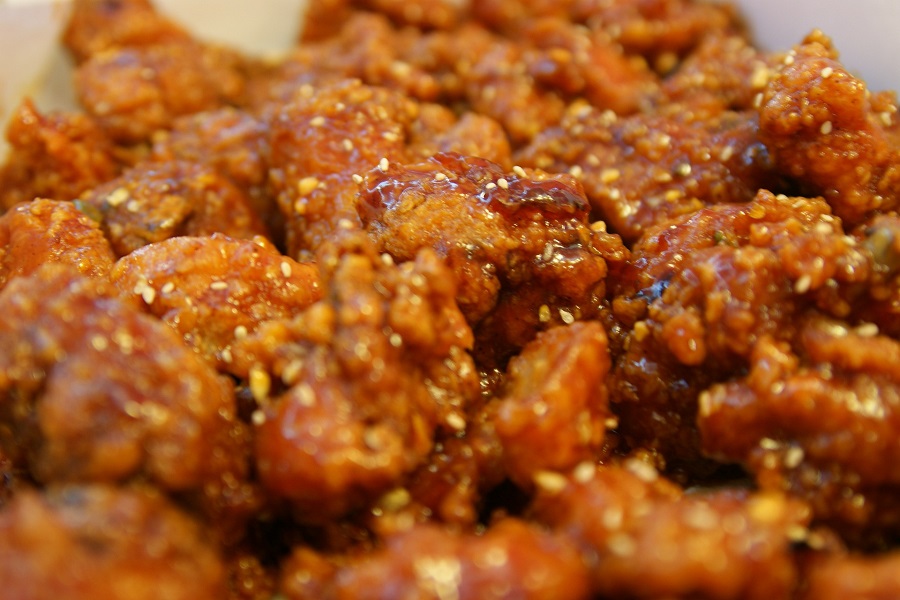 Although we wouldn't want to put your local restaurant out of business, it's also faster than going out to eat. Browse these recipes for your favorite and have the flavor of caramelized, sweet, orange-flavored chili sauce in your kitchen tonight.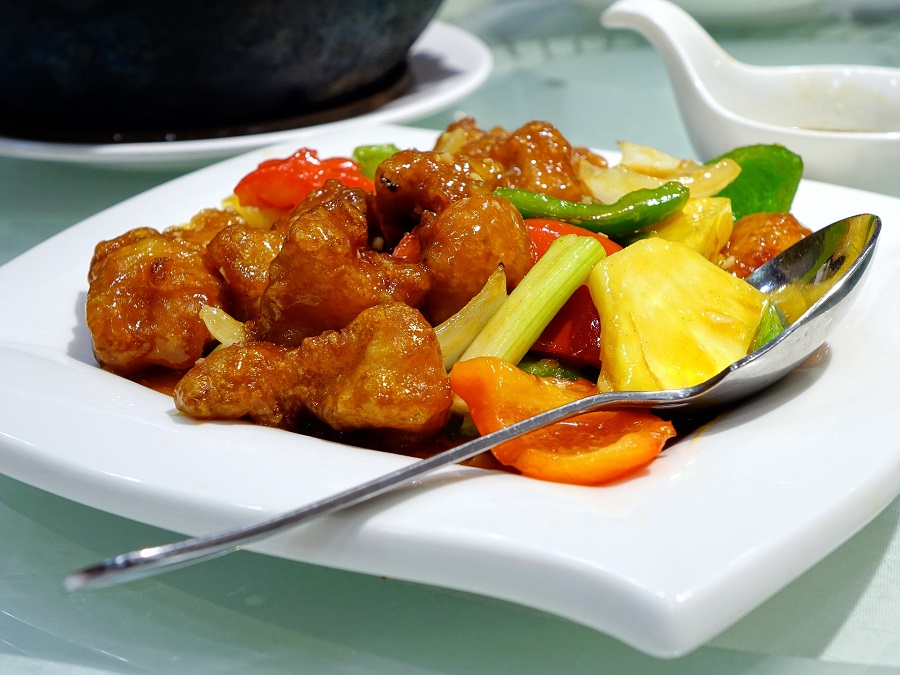 Making Instant Pot Orange Chicken Recipes
Orange chicken is a sweet and savory dish that is absolutely perfect. These recipes allow you to make this dish fresh at home instead of relying on takeout. You can make as much or as little as you'd like. You will be missing the takeout containers, but you will quickly forget about them after your first bite.
Orange Chicken | Kristine's Kitchen
Quick Orange Chicken | Sweet and Savory Meals
Orange Chicken | Know 2 How
Homemade Orange Chicken | Veronika's Kitchen
Orange Chicken and Rice | Eating Instantly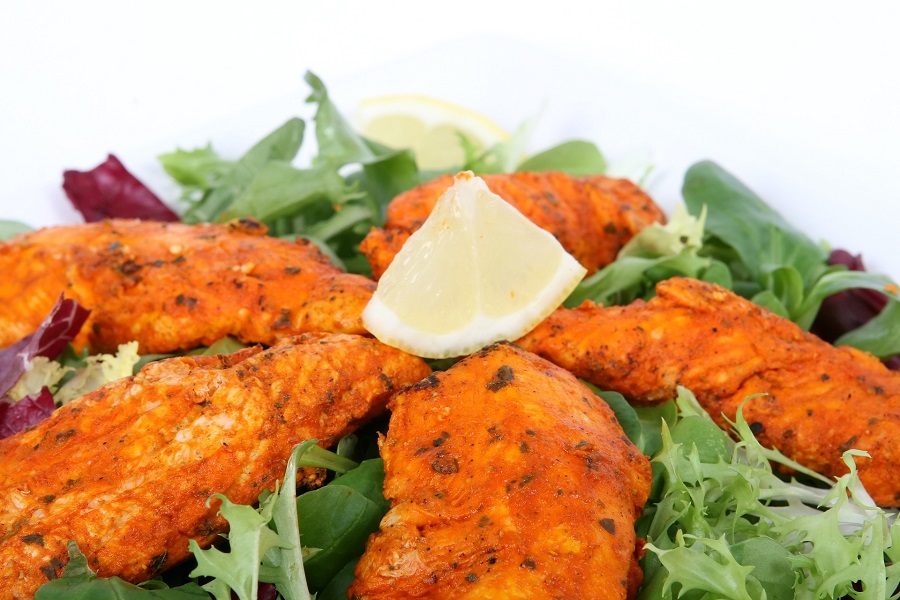 Serving Orange Chicken
You can serve up your Instant Pot orange chicken recipes with precooked rice or even cook the rice in your Instant Pot before or after the chicken. You can then enjoy your meal as if it was a restaurant. But what is really important are the utensils you use to enjoy the chicken. Yes, there are options.
Simple Orange Chicken | Recipes From a Pantry
Orange Chicken and Rice in an Instant | I Wash You Dry
15 Minute Orange Chicken | A Fork's Tale
Orange Chicken Legs | Simply Happy Foodie
4 Ingredient Instant Pot Chicken The Typical Mom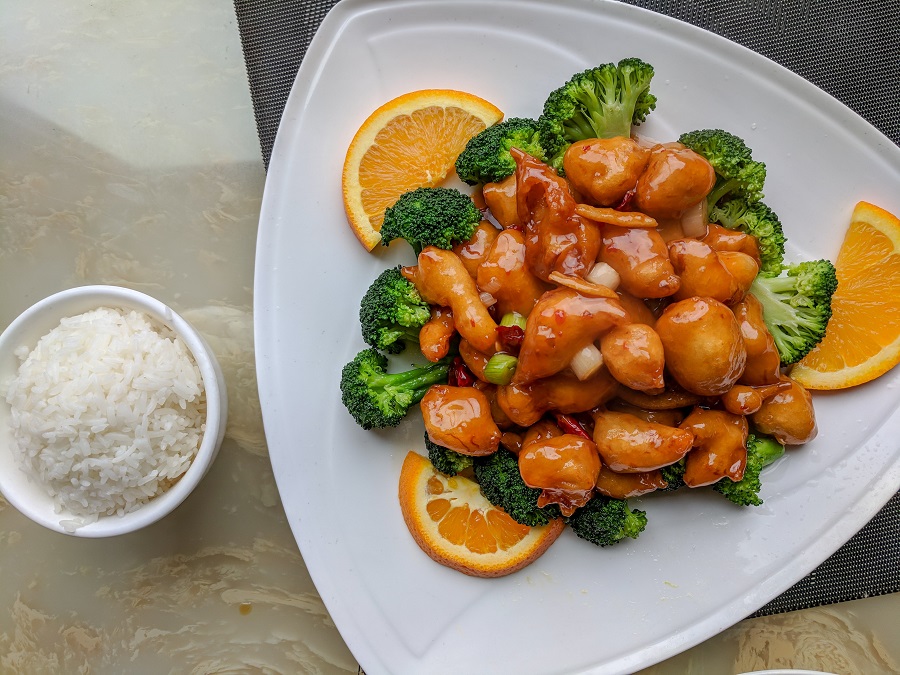 As Good as Take Out
Serve your orange chicken with chopsticks and everyone will wonder when you had the time to pick up their favorite take-out meal! Orange chicken is one of the best Asian-inspired recipes to make in your Instant Pot. Chopsticks can be found at most stores where you would find forks and knives.
But the chopsticks make it an experience over being a meal. You may need a little practice, or you may not, but it's easier than you think. In fact, using chopsticks might even be seen as respecting the heritage the recipes pull from. Don't forget, orange chicken is more like an Asian-American dish.
Panda Express Copycat Orange Chicken | Mama Needs Cake
Easy Orange Chicken | Mama's On A Budget
Instant Orange Chicken | 365 Days of Crockpot
Better Than Takeout Orange Chicken | Instant Pot
Homemade Orange Chicken | Family Fresh Meals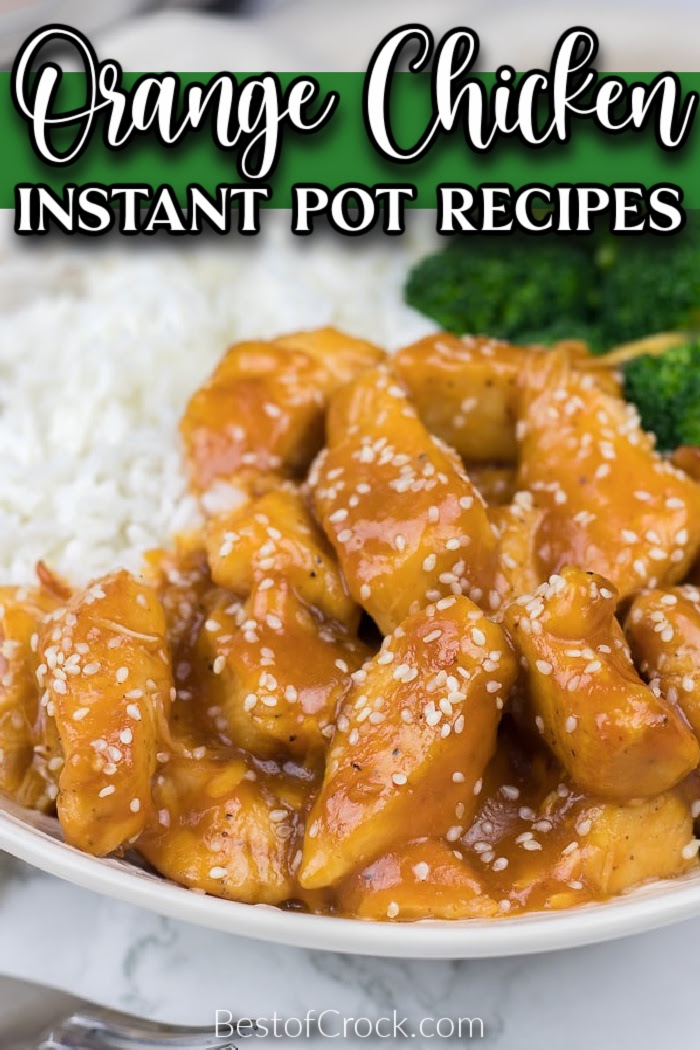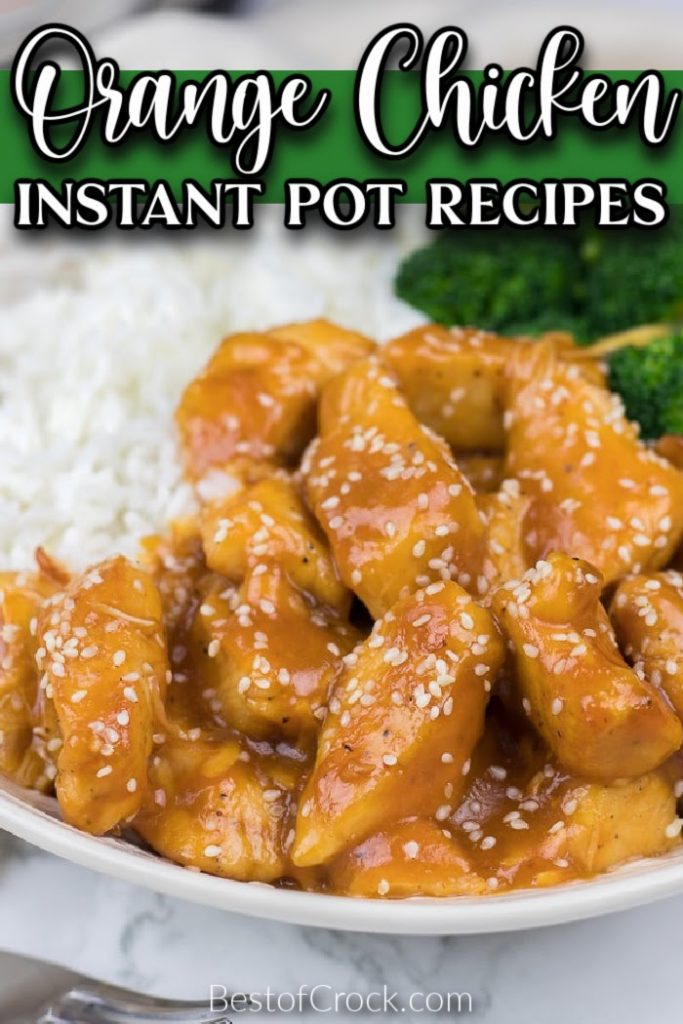 More Instant Pot Recipes
Instant Pot Goulash Recipe with Beef | Instant Pots aren't just good at making orange chicken, you can also make an amazing goulash that is filled with flavor.
Instant Pot Chicken Pot Pie Casserole | Take the heat out of a fresh chicken pot pie and get straight to enjoying the food with an Instant Pot chicken pot pie casserole recipe.
How to Make a Whole Chicken in the Instant Pot | Did you know that you can cook an entire chicken in your Instant Pot? This recipe proves it can be done and done well.
Easy Instant Pot Bread Recipes | Bread! You can make bread in an Instant Pot! There is nothing like freshly made bread, especially when you make it at home.
Delicious and Easy Instant Pot Meatloaf Recipes | Instant Pot meatloaf makes a recipe that is already super easy and makes it even easier to make with better results.