Instant Pot Valentine's Day Recipes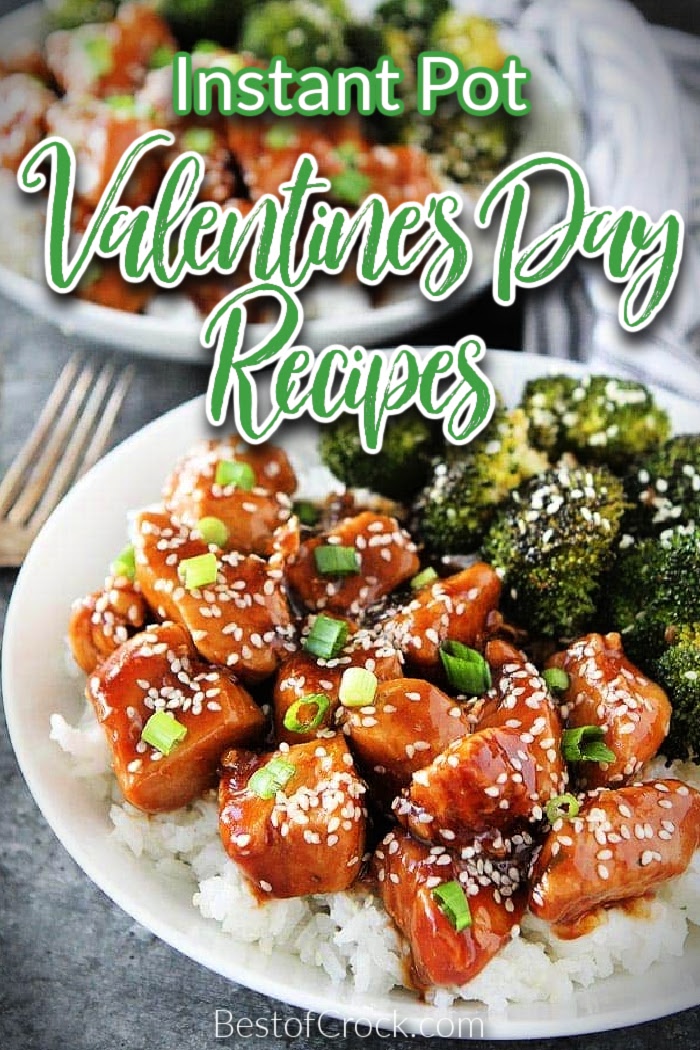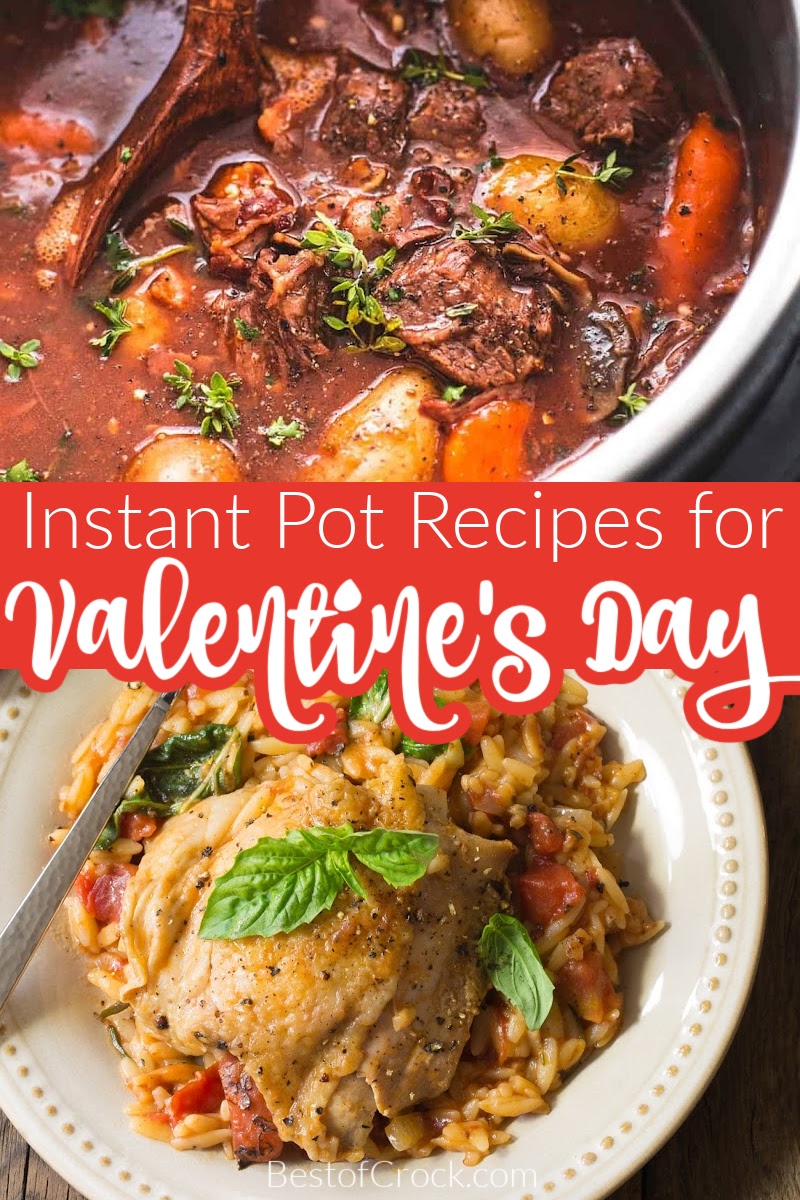 One of the most common things to do is to make dinner for her or him. The dinner doesn't have to be Michelin Star, but the effort should be there. Luckily, you can use Instant Pot Valentine's Day recipes to help you get things together. Instant Pot Valentine's Day recipes are perfect for completing the most romantic dinner you will enjoy.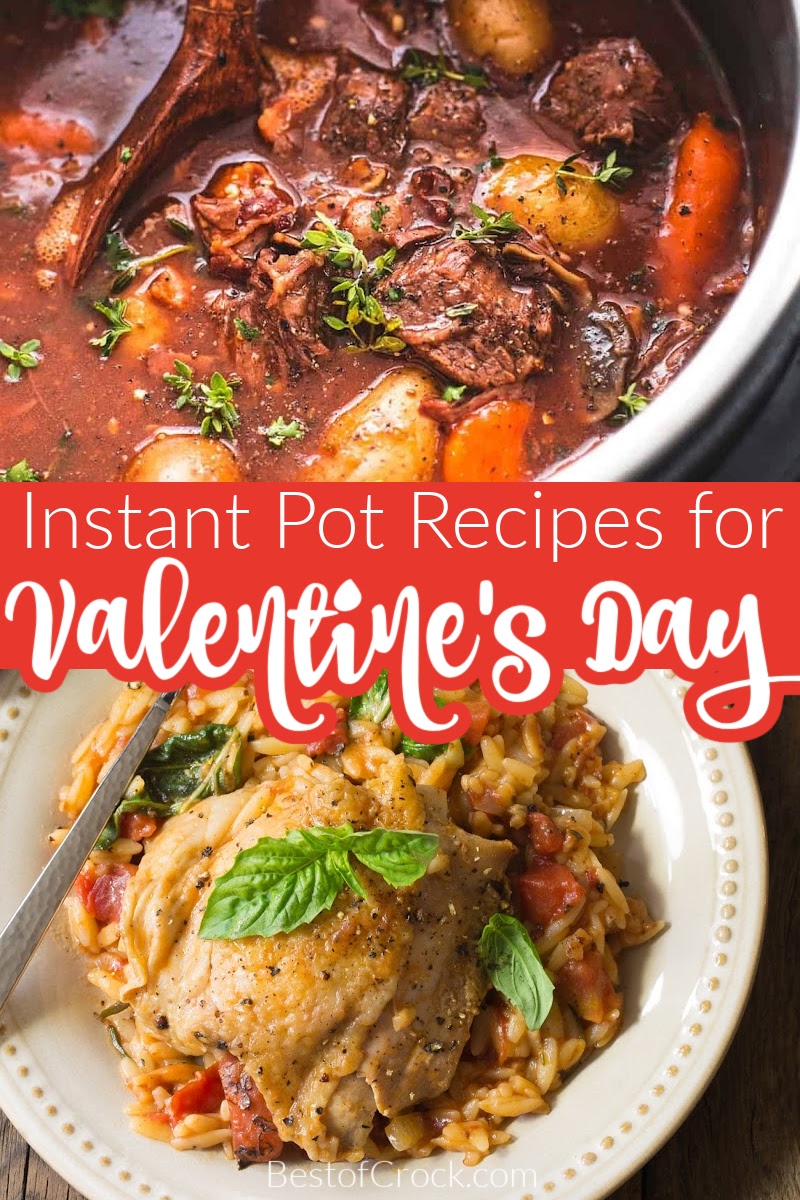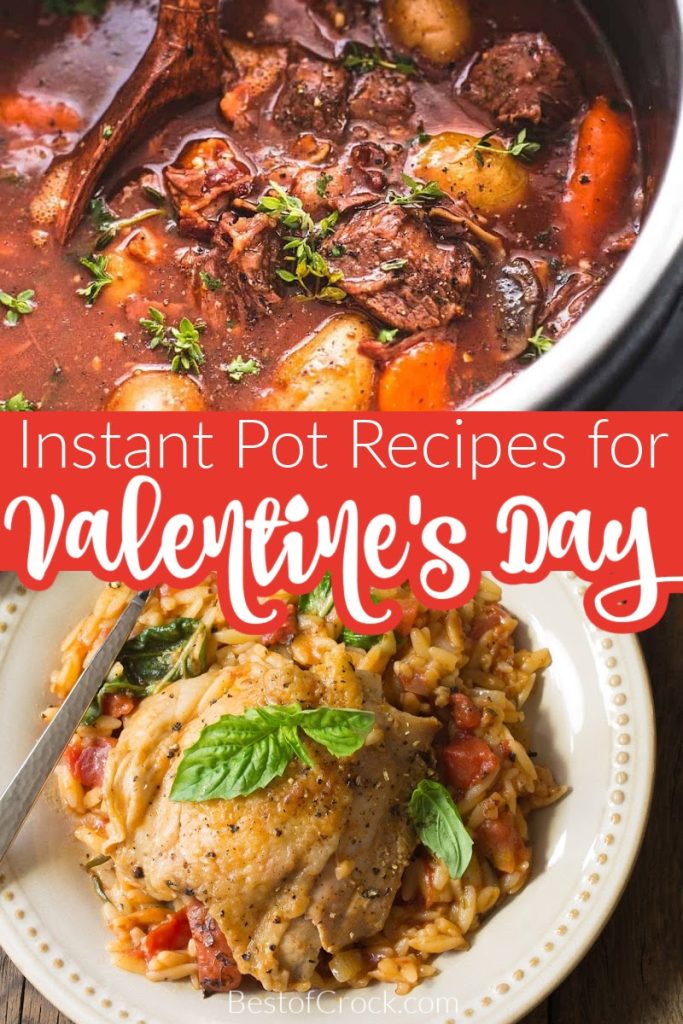 Valentine's Day is the one day a year when we are all asked to go above and beyond for the ones we love. We should be showing our love and appreciation all year long and many of us do. But Valentine's Day is the day we get to go to extremes for the ones we love.
Valentine's Day dinners can consist of many different things, it really comes down to preference. Bonus points if you can remember your loved one's favorite dishes. You can make a steak or salmon or go with something easier. The fact is, you can make a pizza for your loved one and if it means something to your relationship it will be the most romantic pizza ever.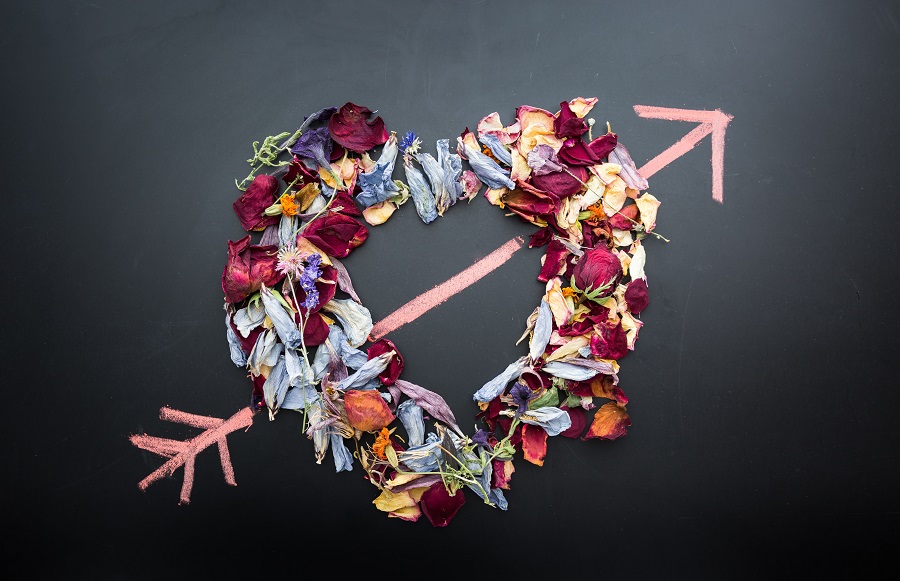 That is why Instant Pot Valentine's Day recipes work so well. You can find meaning in them, put effort into it, and end up winning Valentine's Day. Just remember, it isn't about how it is cooked, it is about how it's plated because that picture is what they will be sharing on their socials.
Short Ribs & Mashed Potatoes | Rachel Cooks
Shrimp Alfredo | The Foodie Eats
Beef Bourguignon | Creme De La Crumb
Asparagus Stuffed Chicken | Once a Month Meals
Honey Sesame Chicken | Two Peas & Their Pod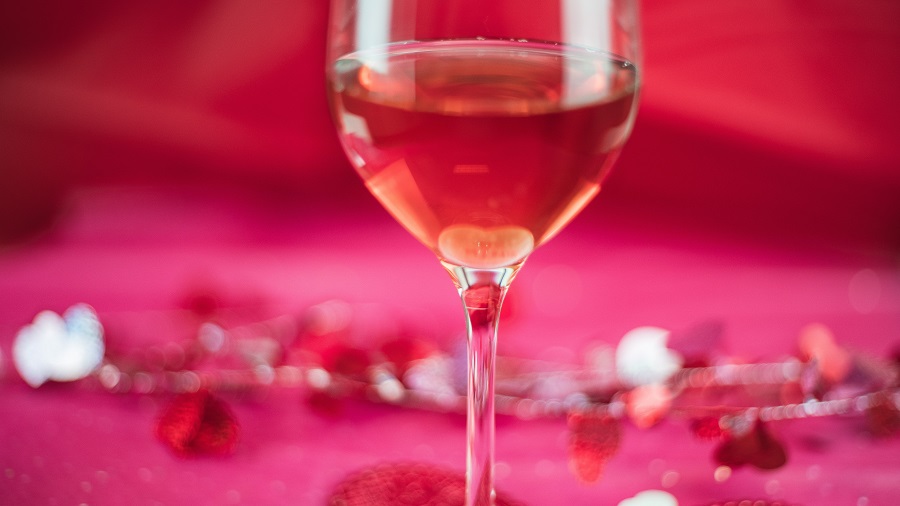 Instant Pot Valentine's Day Recipes
Valentine's Day is the day we get to go above and beyond for the ones we love. A dinner may not seem like much at first sight. But it isn't about the food itself. It is about the time and effort you put into the meal, the setting, and the time you spend with the person you love.
That is what is important, never forget that. Time is the most valuable thing we have and spending your time on someone else is the ultimate gift.
Chicken Lazone | Pressure Cooking Today
Honey Sriracha Chicken | Salt & Lavender
Cacio e Pepe Crispy Garlic Basil Chickpeas | Half-Baked Harvest
Italian Chicken Orzo | A Spicy Perspective
Vegetable Couscous | Corrie Cooks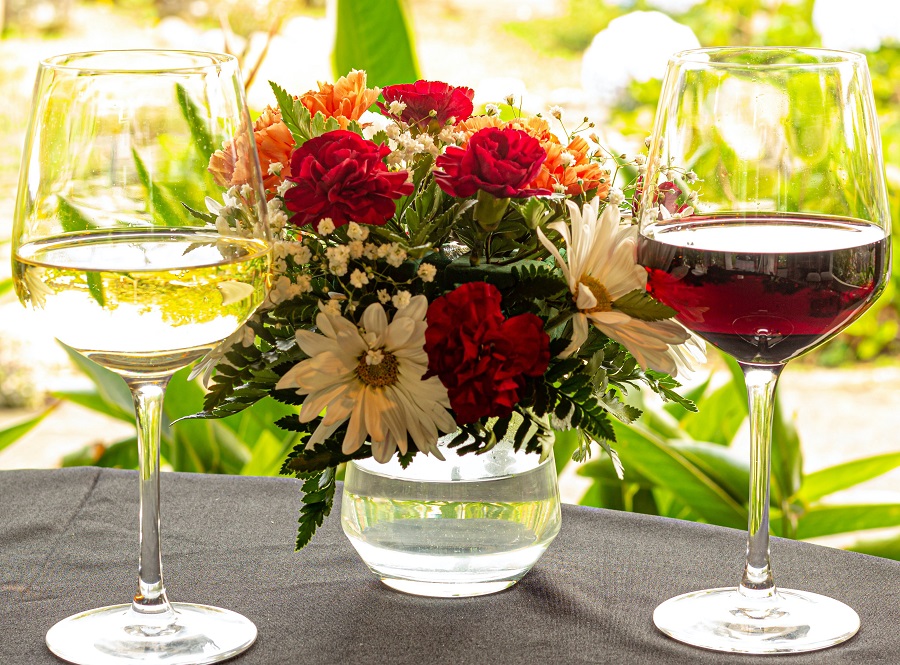 Valentine's Day Desserts
Don't forget dessert. Instant Pot Valentine's Day recipes wouldn't be complete without some sort of dessert. You can make the dessert ahead of time or make it immediately after dinner. Just be sure to be in the moment, listen with everything you have, respond with love in mind, and react as if the words the person sitting across from you say give you life.
Instant Pot Chocolate Covered Strawberries | Cooking with Karli
Brownies | Simmer to Slimmer
Molten Lava Cake | Tidbits
Chocoflan | One Happy Housewife
Eggless Cheesecake | Mommy's Home Cooking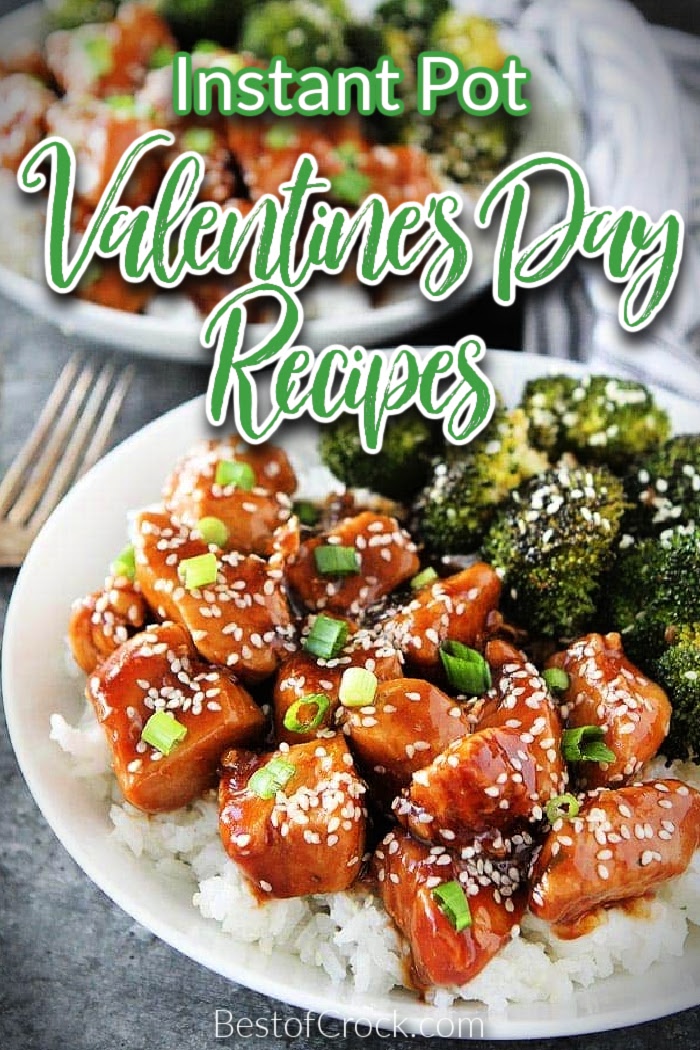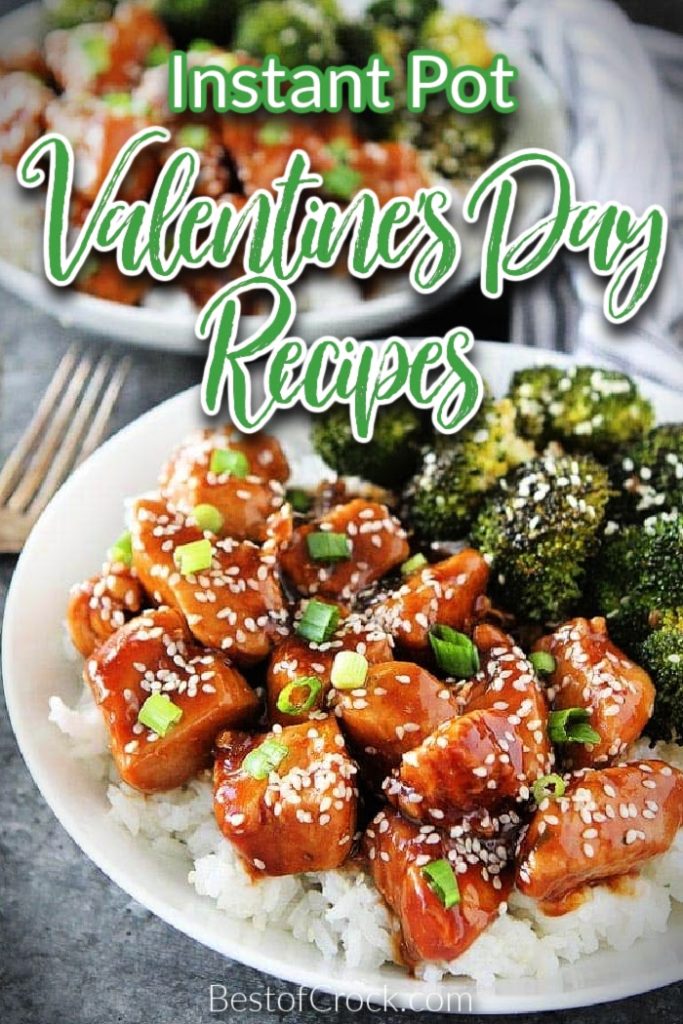 More Instant Pot Recipes
Shredded Instant Pot BBQ Chicken Recipes | Perfect for Parties | Shredded chicken is just as versatile as an entire chicken breast.
Low Carb Instant Pot Pork Chops Recipe | Pork chops can be savory or sweet and this recipe makes them savory in the best ways possible.
Healthy Instant Pot Vegetable Beef Soup | Want a soup to warm you up during the fall or winter months? This is the one to make.
Instant Pot Chicken Pot Pie Casserole | Chicken pot pie is delicious but can be a bit overfilling. You can turn it into a casserole so that you can enjoy the perfect amount.
Instant Pot Goulash Recipe with Beef | Goulash is a pasta dish that everyone should be making at least once a week.