Instant Pot Mac and Cheese Recipes | Homemade Mac and Cheese Ideas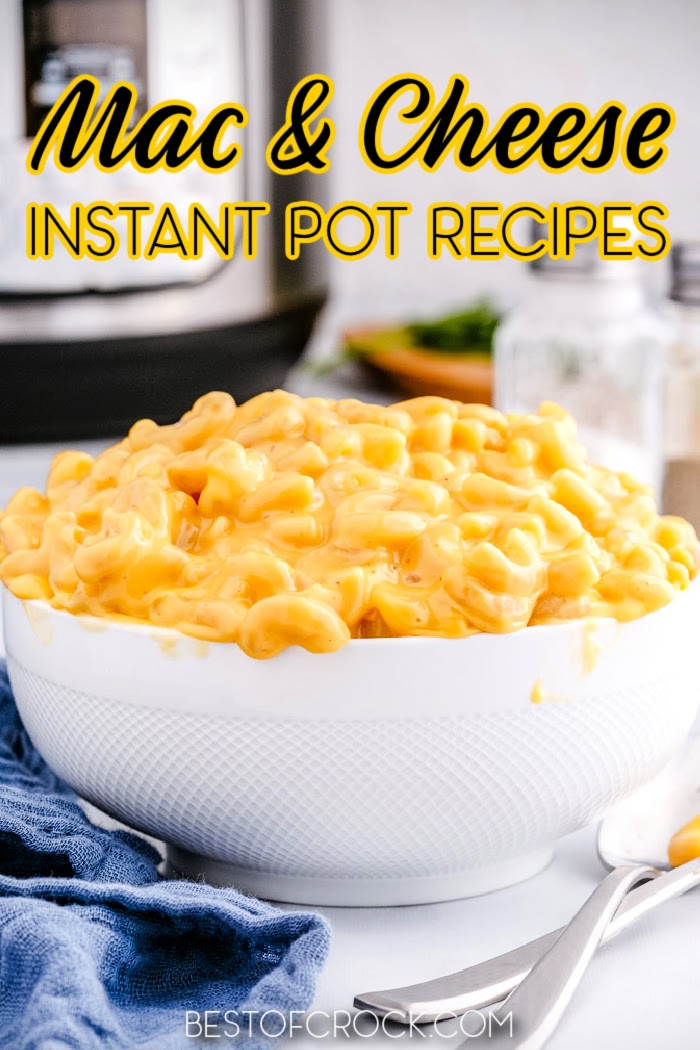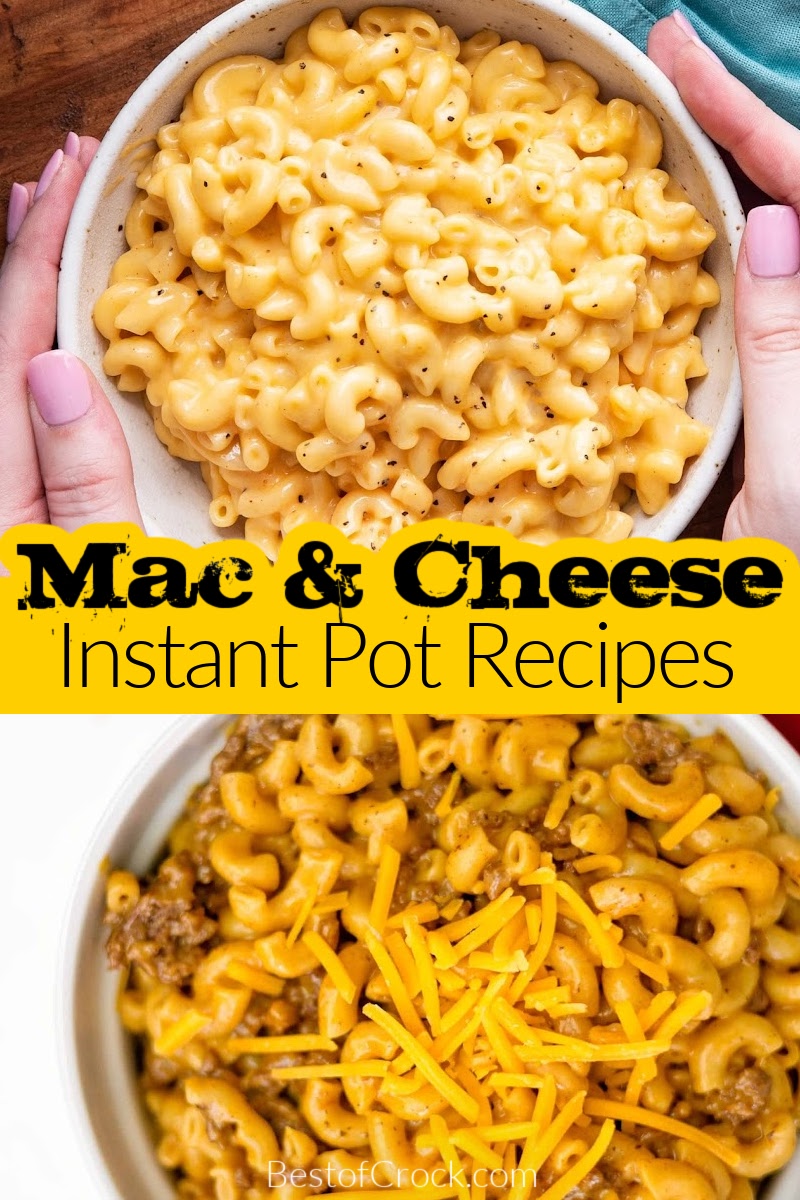 Macaroni and cheese is a great recipe to feed a crowd. You can stretch mac and cheese to go a long way or even add it to things like chili or make fried mac and cheese balls. But the best way to get the most out of it is to ditch the blue box and make Instant Pot mac and cheese recipes.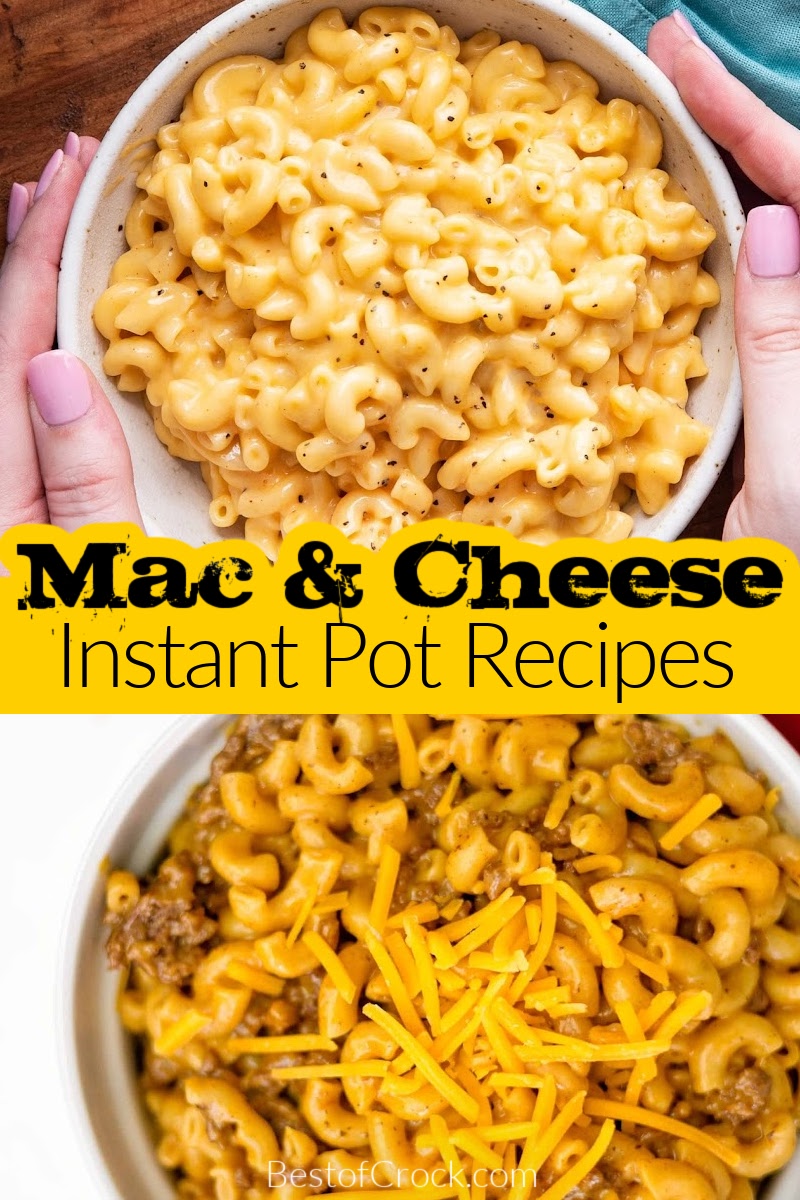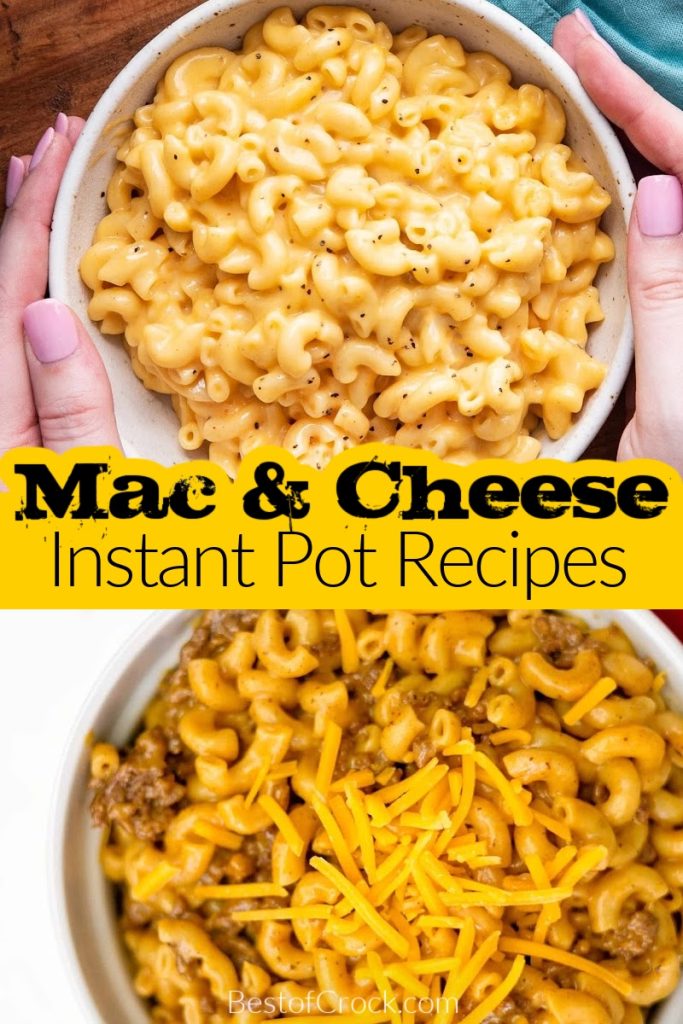 Instant Pot mac and cheese recipes can help you make easy family dinners or even serve as party recipes. There is nothing wrong with relying on a blue box of mac and cheese when you are making it for, say, a side dish on a busy weeknight.
But a single box is really only enough to feed a few people at most. You can take things up a notch by making your own homemade mac and cheese recipes. Homemade mac and cheese is one of the most affordable recipes out there and can feed far more than the average family.
The noodles are already cheap, and while they start out small, they grow to a reasonably good size. This means you get a lot more bang for your buck. Then there is the cheese which everyone will find it hard to say no to unless they have dietary restrictions.
Mac and cheese is just a classic dish that doesn't require much effort. But you can make it even easier when you throw in your Instant Pot. Instant Pots can make a good amount of pasta within a very short time frame.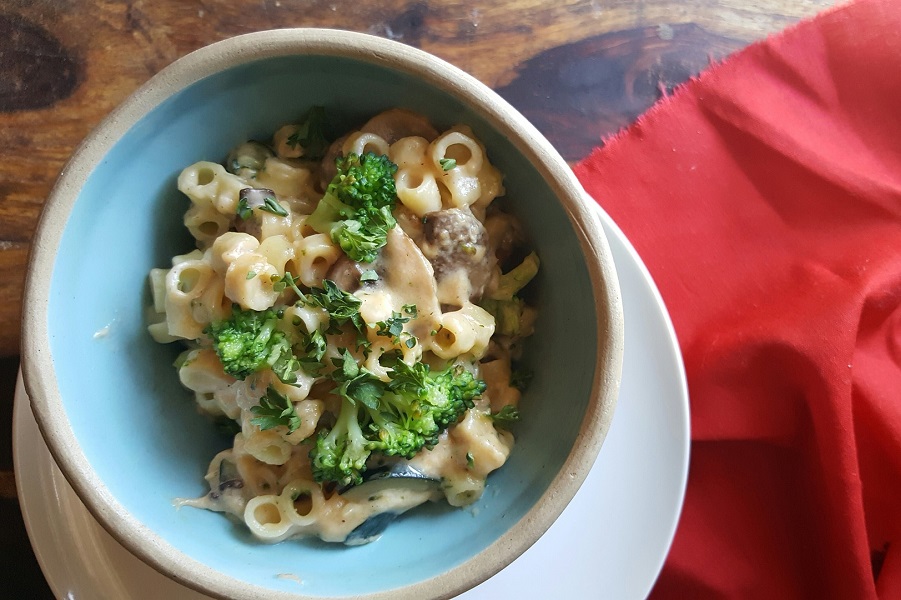 Of course, Instant Pots excel at helping ingredients meld together as well. The melding is important because homemade mac and cheese recipes don't require bags of powder that taste similar to cheese.
Instead, you will mix different cheeses to get a creamy, cheesy, delicious sauce that coats each macaroni noodle. These recipes are perfect for super bowl parties or any party where you have a hungry crowd.
You won't even have to spend much money or time to put them together. It is a win/win for everyone, especially those helping themselves to a few servings.
Creamy Mac and Cheese | The Chunky Chef
5-Ingredient Mac and Cheese | Everyday Family Cooking
Copy Cat Chick-Fil-A Mac and Cheese | 365 Days of Crockpot
Velveeta Mac and Cheese | Food Folks and Fun
Bacon Mac and Cheese | Taste of the Frontier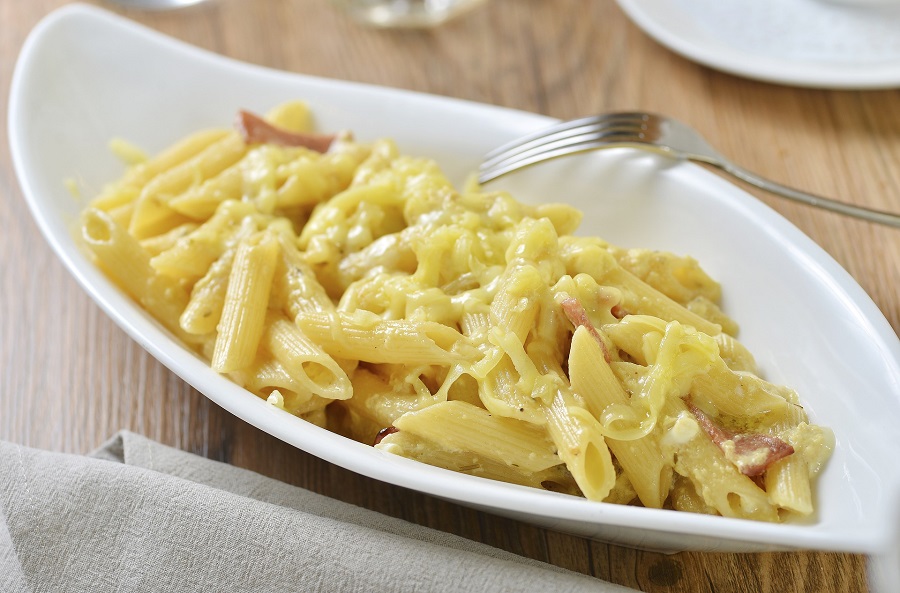 Instant Pot Mac and Cheese Recipes
These recipes will give you everything you need to know about making mac and cheese in an Instant Pot. However, there is one tip that is worth doubling down on, the stir. There is an urge we have when we toss ingredients into an Instant Pot to stir them together, so they are mixed before we start cooking.
However, pasta should only be stirred in the Instant Pot once it is finished cooking. This is because the starch in the pasta will release too early and cause the pasta to stick to the Instant Pot or even become too mushy.
Do not stir the noodles in the Instant Pot before it is fully cooked, no matter how strong the urge.
Million Dollar Mac and Cheese | Adventures of a Nurse
Ham And Cheese Mac | 3 Boys and a Dog
Buffalo Chicken Mac and Cheese | Heather's Homemade Kitchen
Cheeseburger Mac and Cheese | Fab Everyday
Ham and Peas Mac and Cheese | Eating in an Instant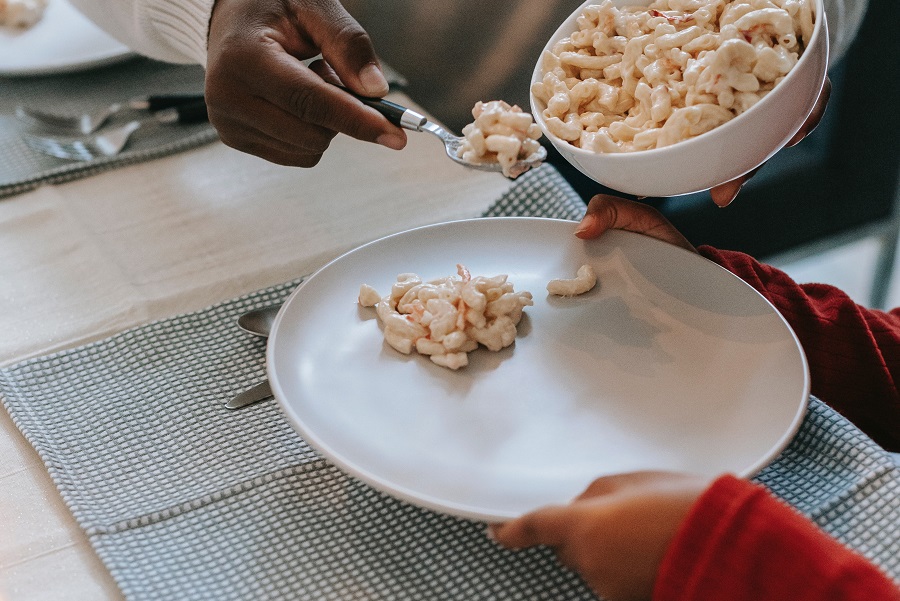 Mac and Cheese for a Crowd
Instant Pot mac and cheese recipes are perfect for feeding a crowd. The pasta will expand which means you won't need much to feed everyone. You can use these recipes as game day recipes, so everyone has the carbs they will need to cheer on their teams, or as birthday party recipes.
But what makes them even better as Instant Pot party recipes is the time. Instant Pots will get this job done in a very short amount of time. You can totally forget to make enough food and then start these recipes just minutes before the party starts and still have it ready in enough time for everyone to enjoy a bowl or two.
Loaded Mac and Cheese | Six Sisters' Stuff
Pumpkin Mac and Cheese | We're the Joneses
Corn Mac and Cheese | Instant Pot Eats
Bacon and Ranch Mac and Cheese | The Busted Oven
Broccoli Mac and Cheese | Little Sunny Kitchen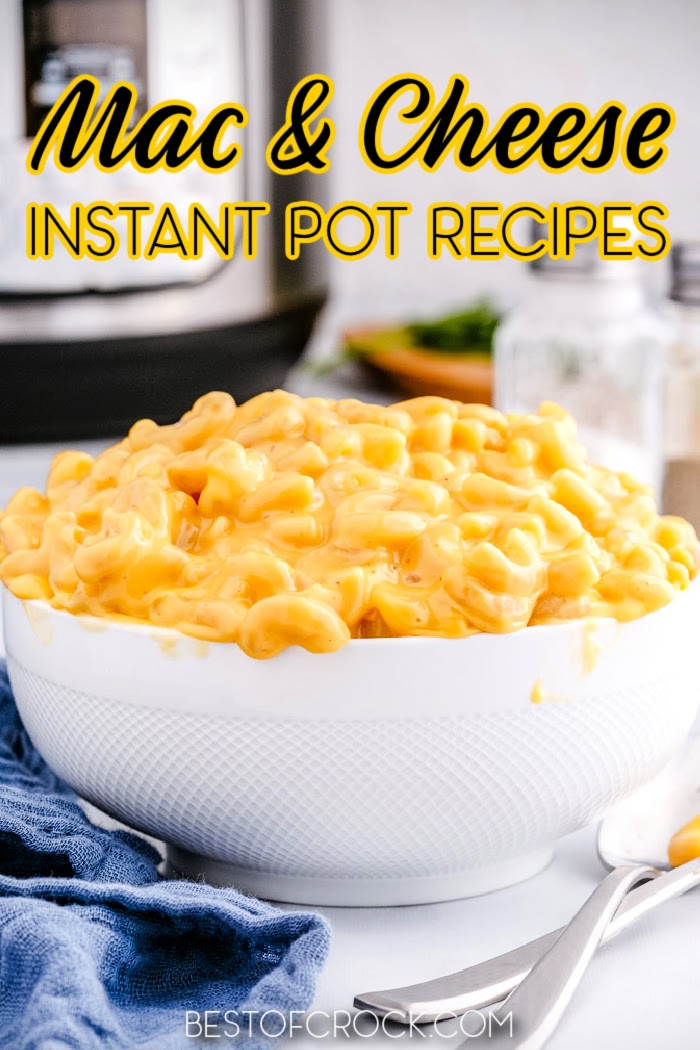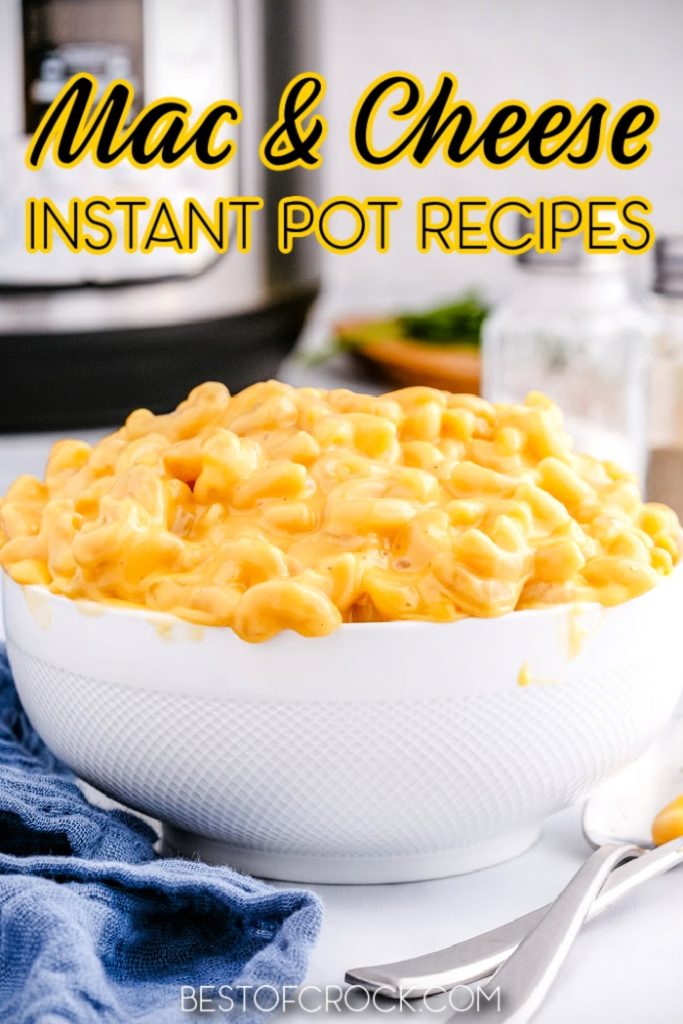 More Party Recipes
Instant Pot Chicken Wings. | Chicken wings is another food you can make with ease in an Instant Pot for parties.
No Sugar Instant Pot Cinnamon Apples. | You will need something sweet for your next party as well, and there's plenty of time to make these apples as well.
Instant Pot Outdoor BBQ Recipes. | Hosting a BBQ means spending a lot of time outside. But you can take care of some of the dishes with your Instant Pot inside.
Best Instant Pot Memorial Day Recipes. | Memorial Day is a great day to host a BBQ with some delicious Instant Pot recipes.
Instant Pot Halloween Party Recipes. | Getting spooky with your Instant Pot is easier than you may think.