Instant Pot Chicken and Gravy Recipes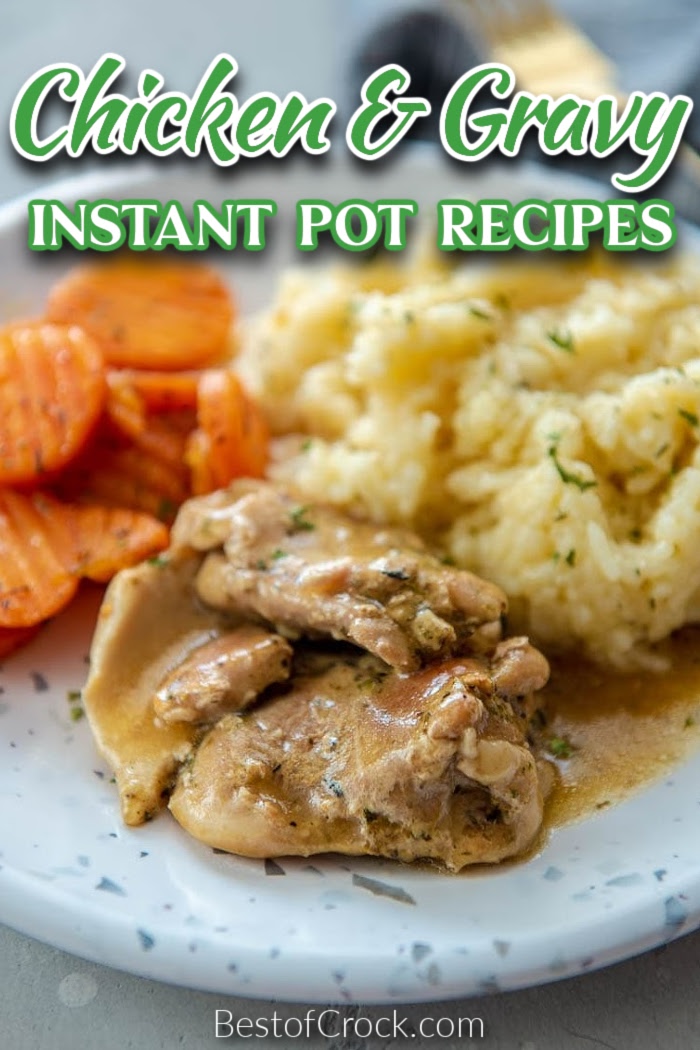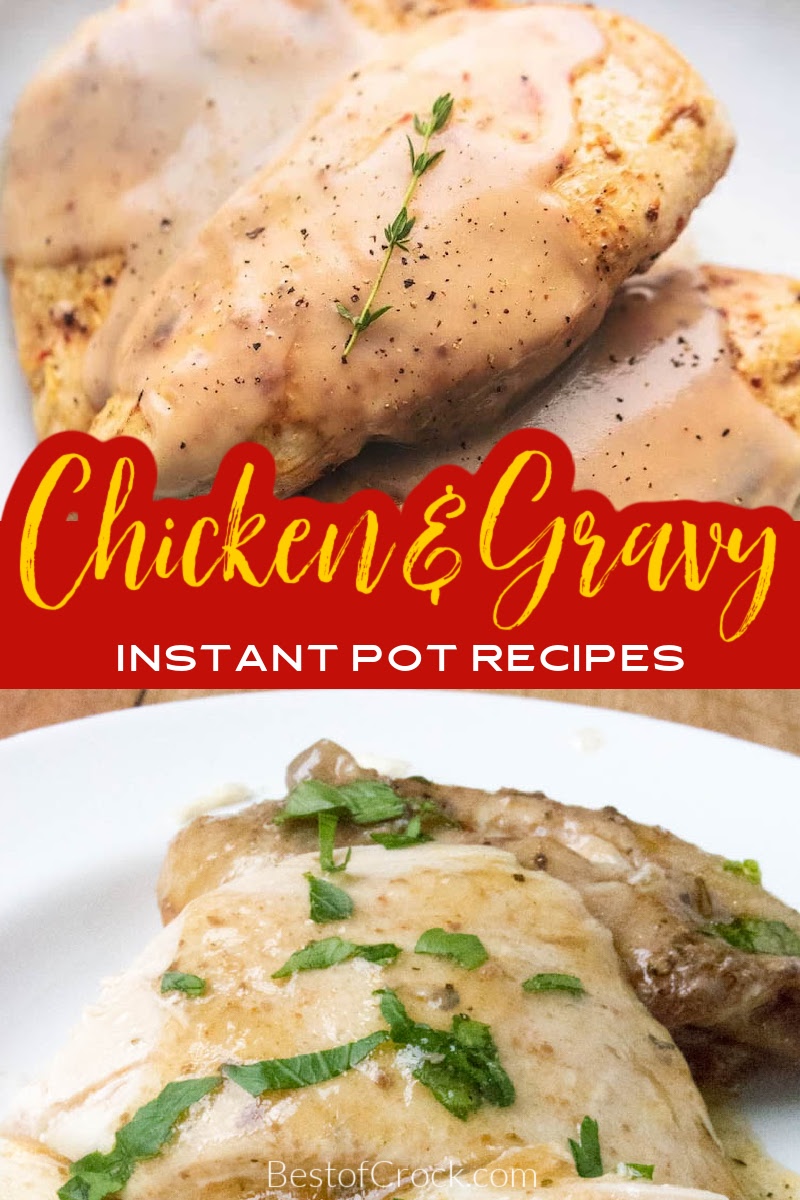 Instant Pot chicken and gravy recipes can help you get to a delicious dinner sooner. The Instant Pot can cook the chicken to perfection, but the gravy can keep it moist and flavorful. The pressure from the cooker will also help meld the ingredients together for a better experience.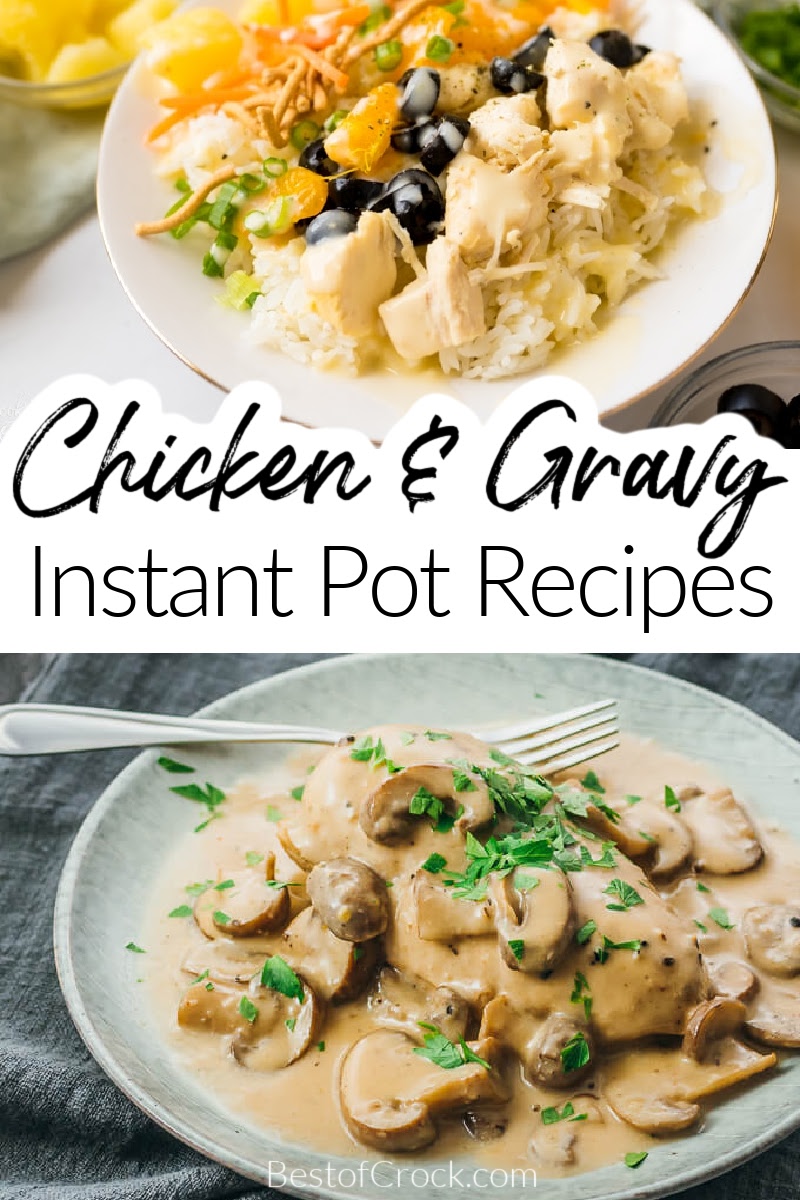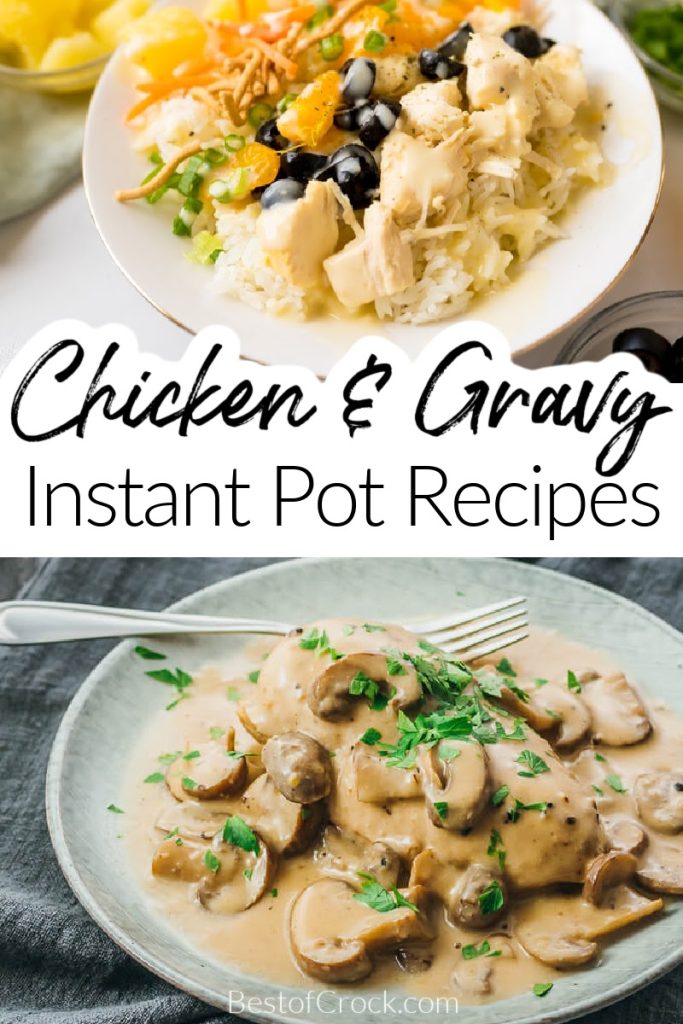 The best Instant Pot chicken and gravy recipes are easier to make than you may think and provide you with a delicious dinner. Instant Pots use a mixture of pressure, heat, and steam to cook the food inside. We all know what heat does to food.
But the pressure helps intensify the heat gently, so the cooking process is sped up. The steam comes from the cooking food but stays in the pot. That adds another level of heat and moisture, so the food is cooked thoroughly and remains moist.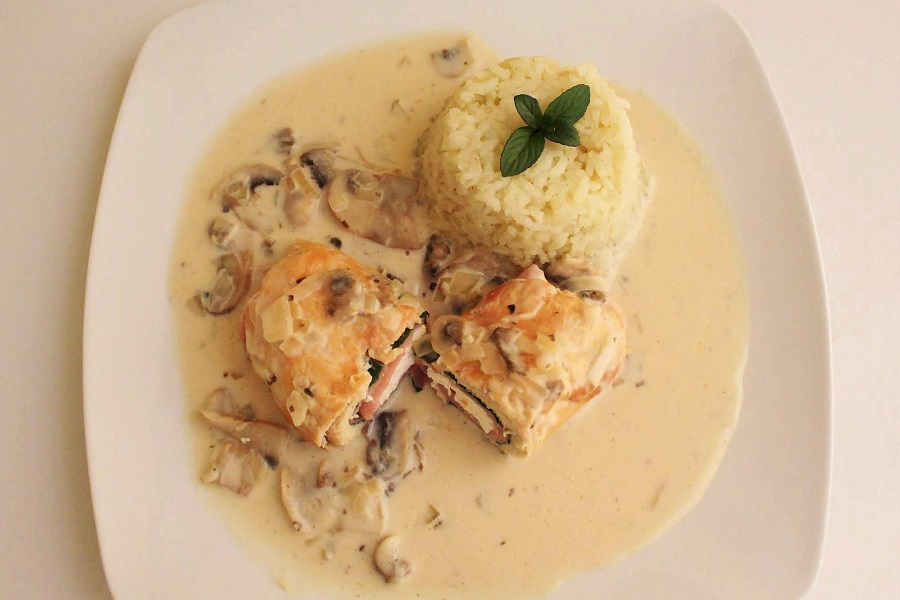 This is all to say that chicken cooks amazingly well in an Instant Pot. The chicken is cooked to perfection, stays moist, and absorbs flavors well. Instant Pot chicken and gravy recipes take it to another level because of the taste of the gravy.
However, not all gravies are created equal. You can have a mushroom-based gravy or a chicken-based gravy. In fact, there are enough recipes for the gravy alone that you can enjoy chicken and gravy every night for multiple days in a row and still not need to repeat a single recipe.
Chicken Breasts and Gravy | Creme De La Crumb
Chicken Thighs and Gravy | Garnished Plate
Roasted Chicken and Gravy | The Busy Baker
Hawaiian Haystacks | Cooking with Karli
Low Carb Chicken and Gravy | Sugar-Free Mom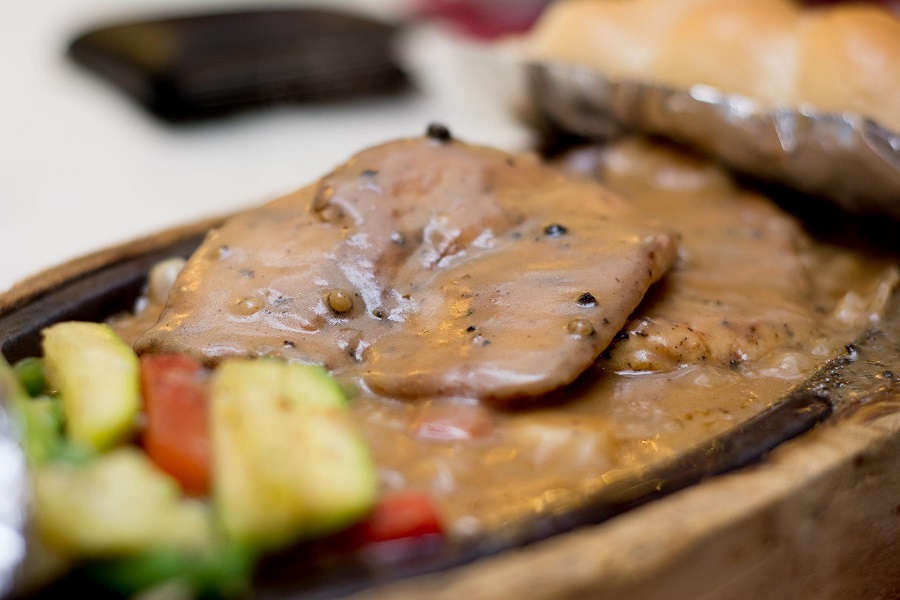 Instant Pot Chicken and Gravy Recipes
That pretty much sums up what chicken and gravy recipes are to perfection. The best Instant Pot recipes are ones that are easy to make, filled with flavor, and not too costly. These recipes give you almost an entire meal, though you may want to add a side or two to make it complete.
Still, the gravy adds another aspect to the dish that makes it more filling and feels complete. You can also rest assured that your kids can eat most of these recipes as well. They can easily fork off the gravy if that doesn't fit their tastes. But that would just mean more gravy for you to enjoy.
Chicken and Chicken Gravy | Margin Making Mom
Chicken Tenders and Cream Gravy | Chef Alli
Shredded Chicken and Gravy | Grace Like Rain Blog
Chicken and Mushroom Gravy | Savory Tooth
Chicken and Chicken Soup Gravy | Dishing Out Delish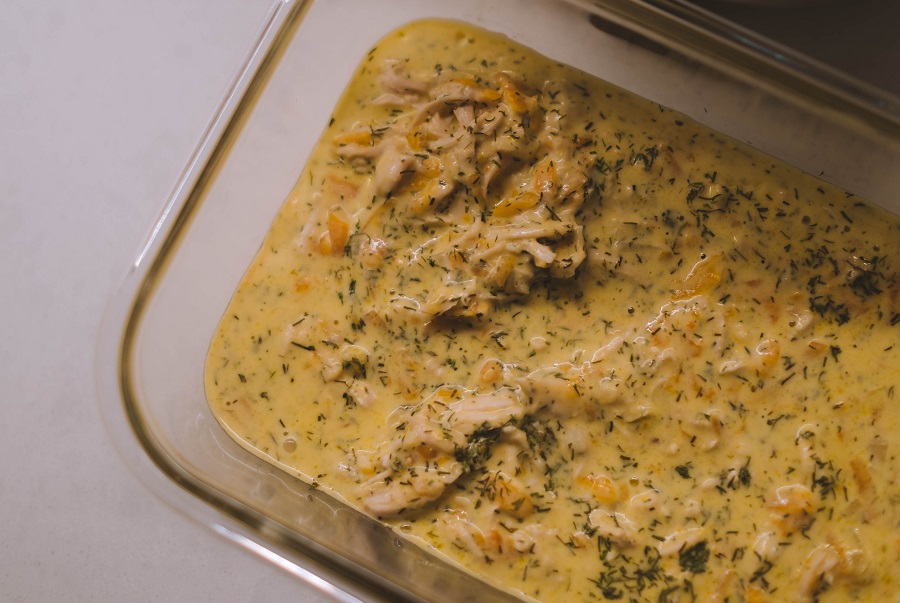 Chicken and Gravy Sides
Sides for Instant Pot chicken and gravy recipes are straightforward. You can almost consider these recipes like pseudo-Thanksgiving recipes. That means you will want to use something starchy like mashed potatoes or even rice.
You can also go with some greens to keep things healthy, like green beans, asparagus, or peas. Ultimately, this main course makes planning the full meal straightforward and full of flavor.
Chicken with Broth-Based Gravy | Garnished Plate
Herby Chicken with Gravy | Instant Pot Eats
Chicken with Garlic Gravy | Pressure Cook Recipes
3-Packet Chicken and Gravy | Devour Dinner
Instant Pot Smothered Chicken | 365 Days of Crockpot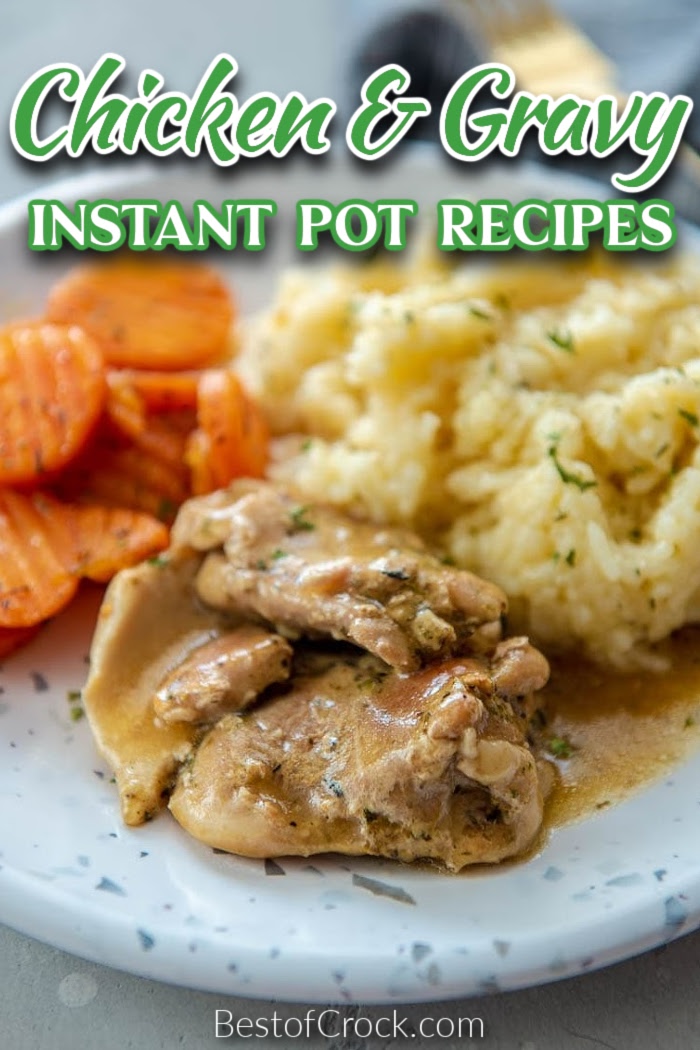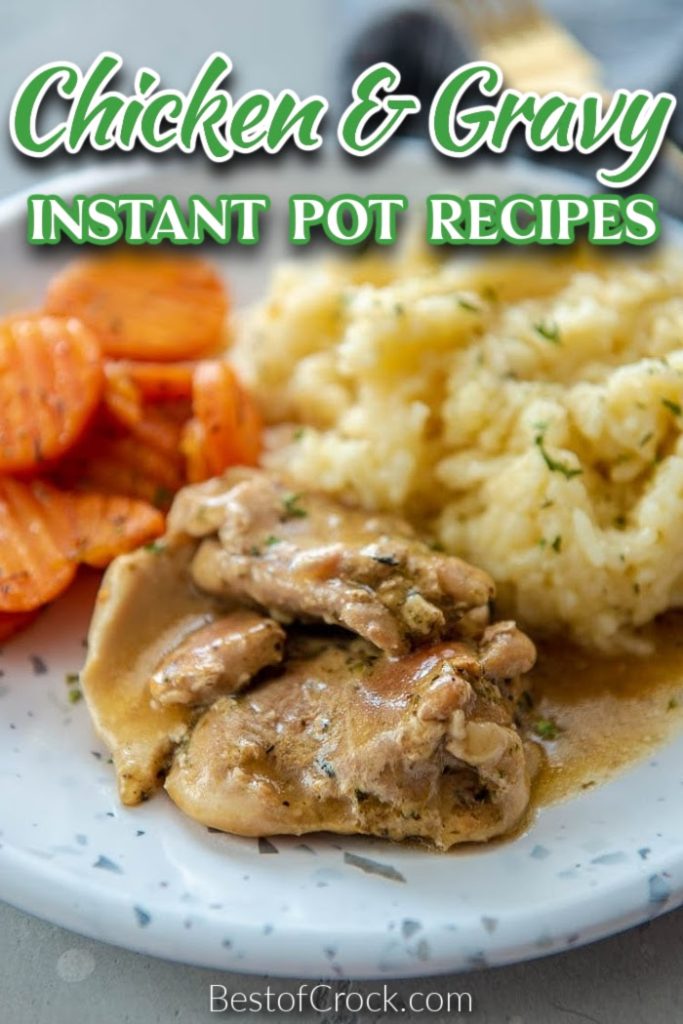 More Instant Pot Recipes
Healthy Instant Pot Teriyaki Chicken | Teriyaki chicken is a recipe that is filled with flavor and can be made to be healthy and even more delicious.
Instant Pot Sausage and Kale Soup Recipe | Sausage and kale go together perfectly in this soup recipe that can be made in minutes.
Instant Pot Sour Cream Scalloped Potatoes | Scalloped potatoes are easier to make with an Instant Pot, especially if you want to make them from scratch.
Chicken Pot Pie Casserole | Chicken pot pie has a ton of flavor but the heat in the crust makes it harder to enjoy. You can turn things around by turning the pie into a casserole.
No Sugar Instant Pot Cinnamon Apples | Instant Pots are great at making dinners and even meal prepped lunches. But did you know that you can make sweets in your pressure cooker as well?