Easy Beginner Instant Pot Recipes with Chicken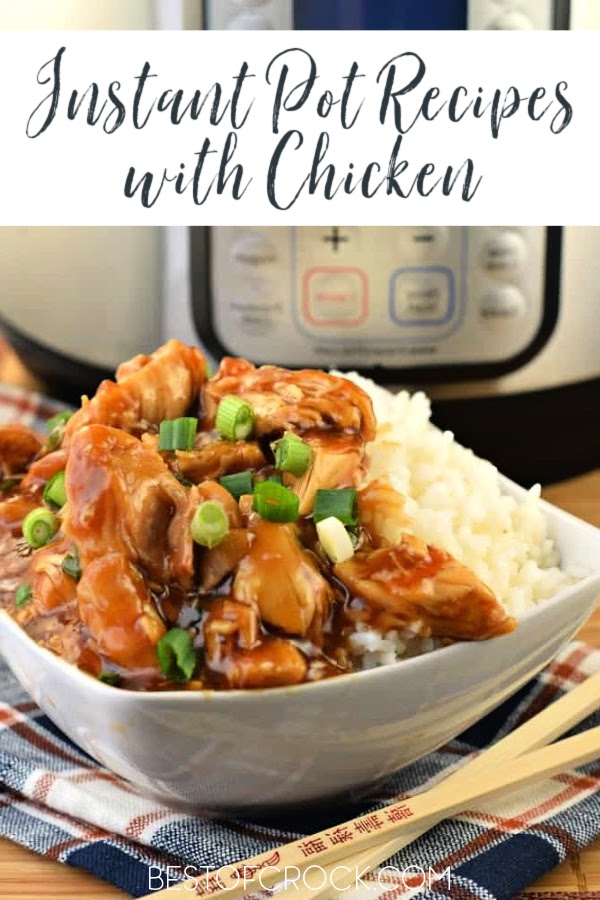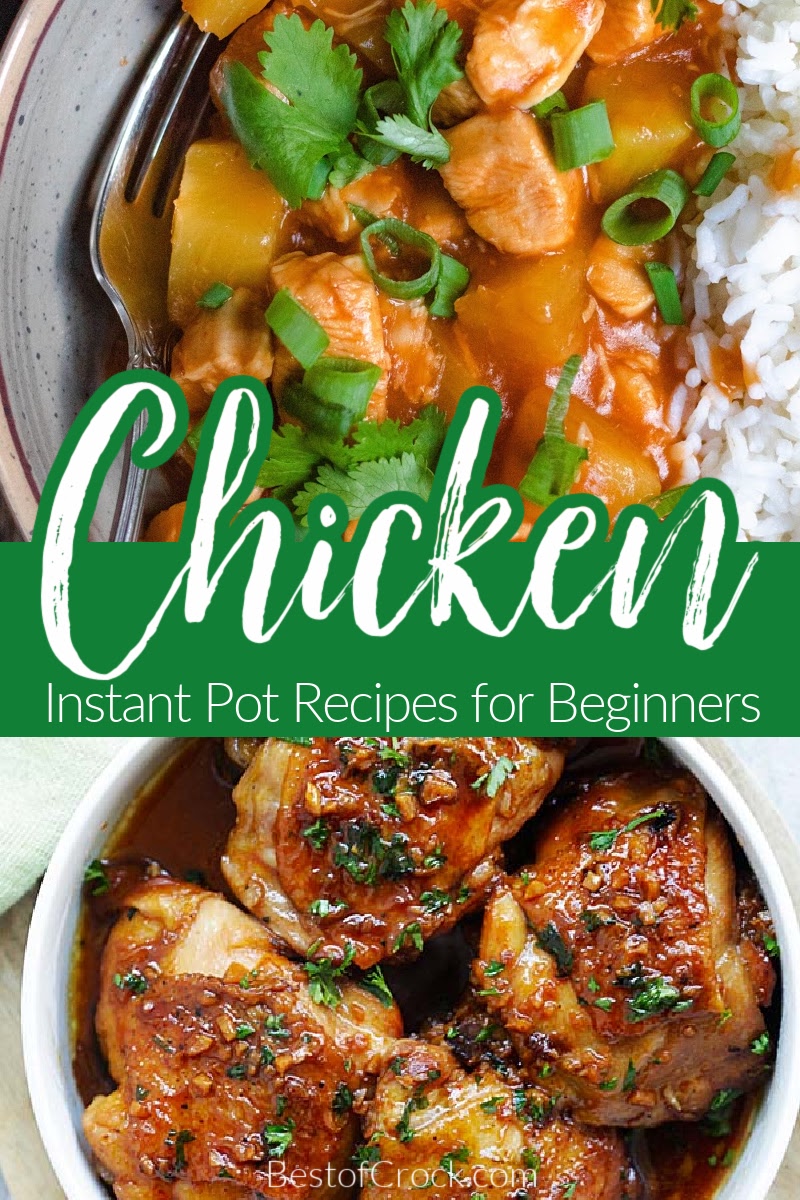 Chicken is a very versatile protein that can be cooked many different ways. This meat also absorbs flavors really well. In fact, beginner Instant Pot recipes with chicken can show you just how well flavors melt into chicken.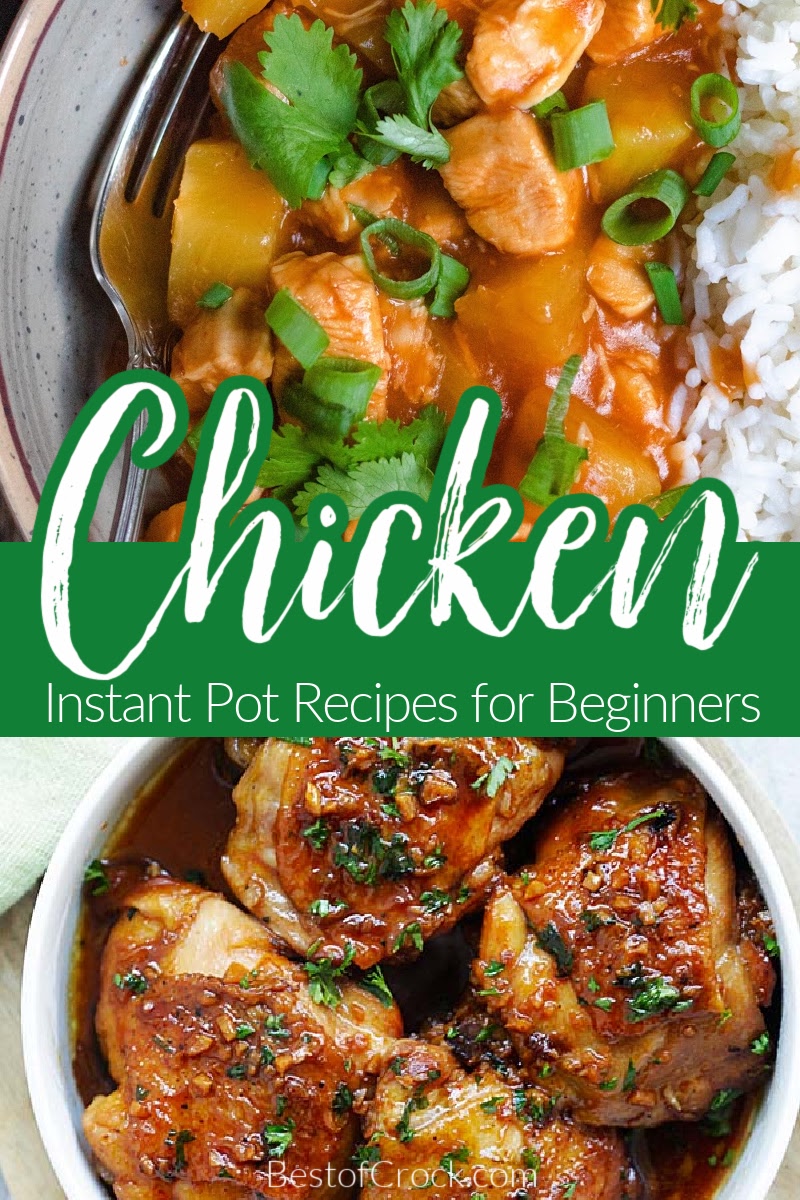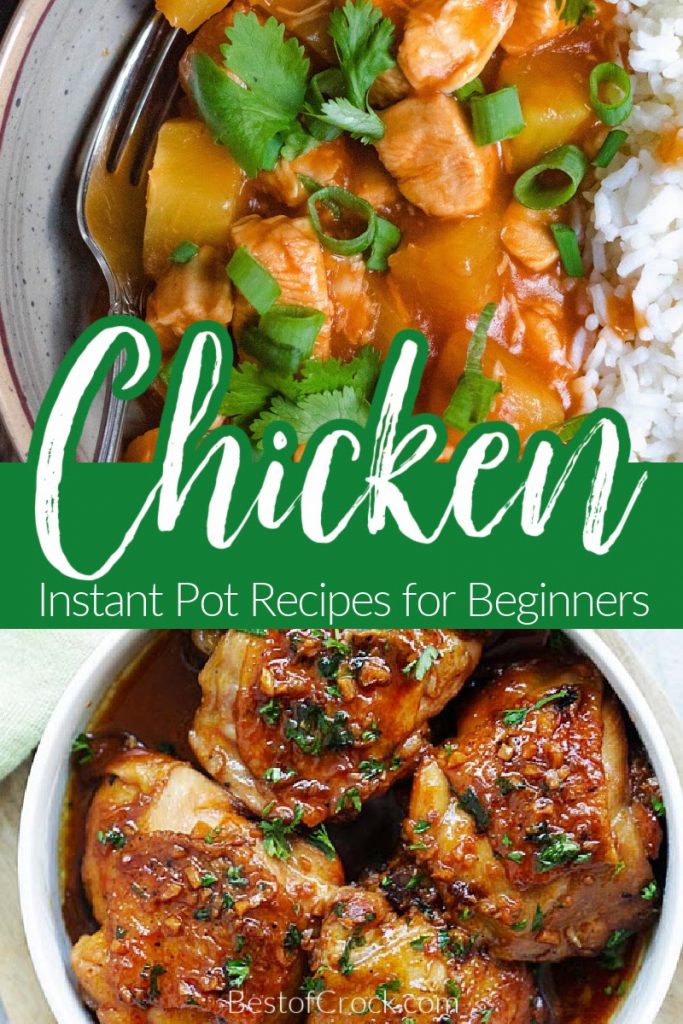 The best place to start with your new Instant Pot is with beginner Instant Pot recipes with chicken that can be more forgiving than others. Instant Pots are small pressure cookers that can sit on your countertop. Pressure cookers use pressure and steam to cook whatever it is inside.
Cooking with pressure, steam and heat can make your chicken come out nice and moist. That moisture will also bring the flavors of the other ingredients into the chicken. That is why beginner Instant Pot recipes with chicken make the perfect starting point.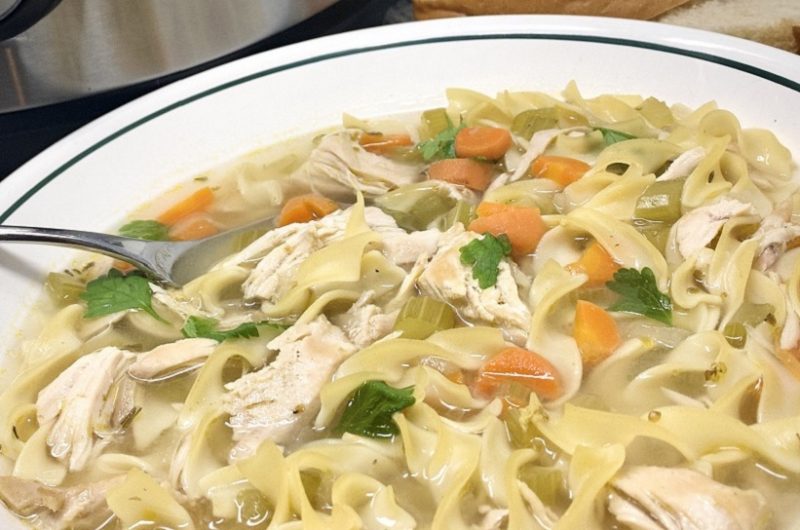 You can really learn how the Instant Pot works while also getting a delicious meal that you and anyone you share it with will love. Especially since there are already so many flavors that work perfectly with chicken. The possibilities are endless.
But there are a few things you should know if these are the first recipes you're trying to make with your new Instant Pot. For example, the steam aspect. You don't want to start cooking something, forget an ingredient, and then just open it up and add it. It is possible that the pressure will basically make a mini explosion with food everywhere.
Be sure to read the manual, at least as it pertains to releasing pressure. This will save you from making a giant mess all over your kitchen counter. Don't let this scare you though, it is really easy to do.
Instant Pot Chicken Soup | Best of Crock
Chicken Teriyaki | Best of Crock
Chicken Pot Pie Casserole | Best of Crock
How to Make a Whole Chicken | Best of Crock
Honey Garlic Chicken | Rasa Malaysia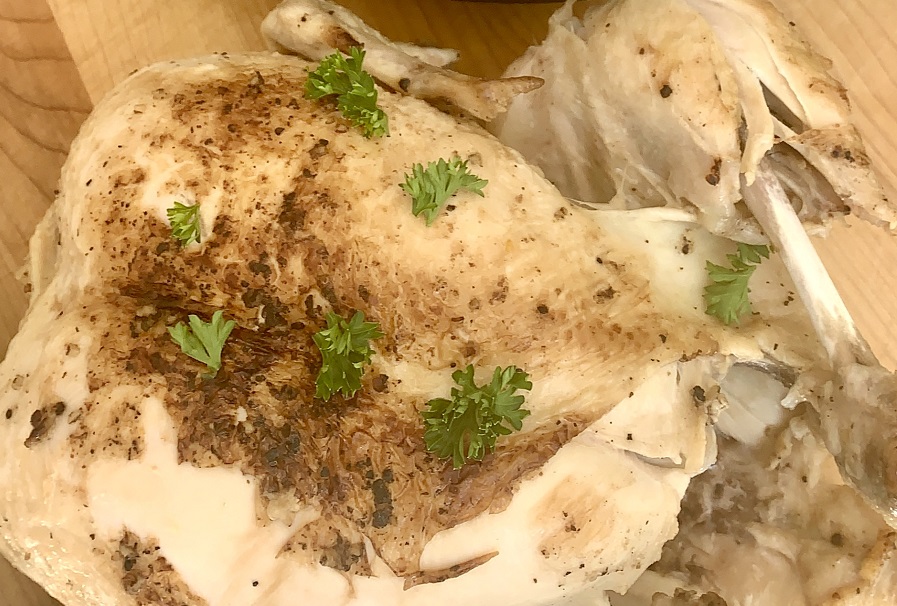 Tastes Like Chicken
Have you ever heard the saying, "Tastes like chicken!"? Well, almost everything can taste like chicken. That is a testament to how well chicken can absorb flavors. You can take two chicken breasts and make an Italian dish out of one. The Italian dish would be covered in marinara and mozzarella.
You can take the other one and make kung pao chicken and it will be amazing. Two pieces of the same cut of meat can take on two totally different flavors. These beginner Instant Pot recipes with chicken prove that chicken can be cooked many different ways. All of which taste amazing.
Crack Chicken | A Mom's Impression
Chicken Alfredo | The Kitchen Girl
Chicken Marsala | Mom's Cravings
Pineapple Chicken | Foreign Fork
Garlic Parmesan Chicken and Rice | This is Not Diet Food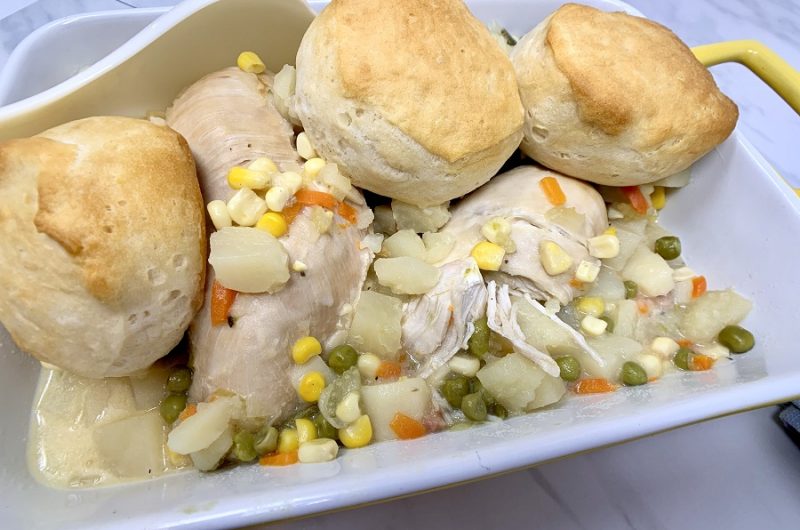 Beginner Instant Pot Recipes with Chicken
The first thing you will want to do with your new Instant Pot is clean it. Then, the real fun begins. You may get a little overwhelmed with everything that you can do with your Instant Pot. But don't fret just yet. Instead, start slow, try making these chicken recipes first and then go from there.
It is important that you follow the directions of each recipe as closely as possible. This is because you may need to release steam and you don't want to get hurt doing it. Be sure to understand how to release steam properly and safely.
Bourbon Chicken | Shugary Sweets
Tortilla Soup | Foodies Terminal
Chicken Pad Thai | The Girl on Bloor
Greek Chicken with Orzo | Snug & Cozy
Kung Pao Chicken | Slap Dash Mom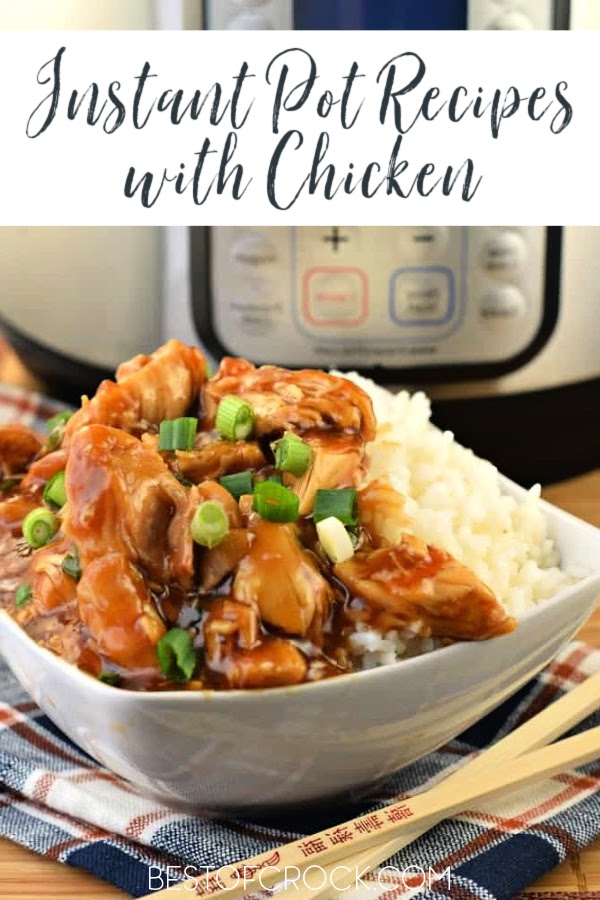 More Instant Pot Recipes
Instant Pot Goulash Recipe with Beef | Instant Pots aren't only good at making chicken, you can make a lot of great dishes all with just one Instant Pot.
No Sugar Instant Pot Cinnamon Apples | You can even make dessert in your Instant Pot. This healthy cinnamon apple one is a great Instant Pot dessert.
Instant Pot Mashed Cauliflower Recipe | Side dishes can easily be made in you Instant Pot as well. Have a side dish cooking in your Instant Pot while cooking the main dish a different way.
Healthy Instant Pot Vegetable Beef Soup | Instant Pot soups are very popular as well. Your Instant Pot will meld the ingredients together in fantastic ways.
Instant Pot Roasted Red Pepper Soup | Even if the soup is as simple as a red pepper soup that you make with fresh peppers.