Romantic Crockpot Meals for Valentines Day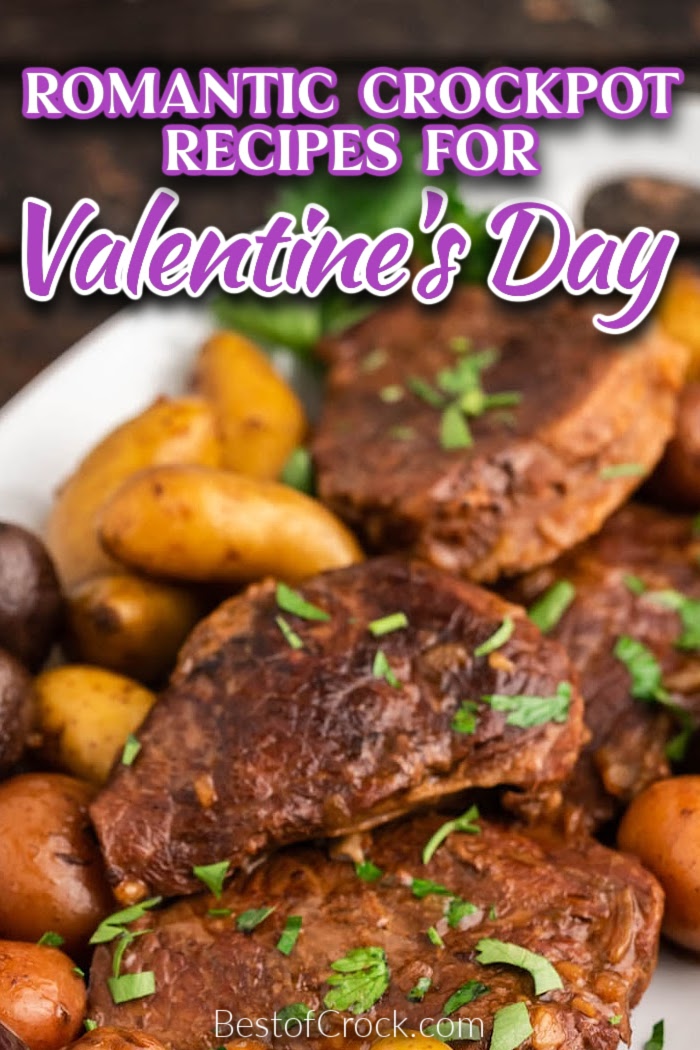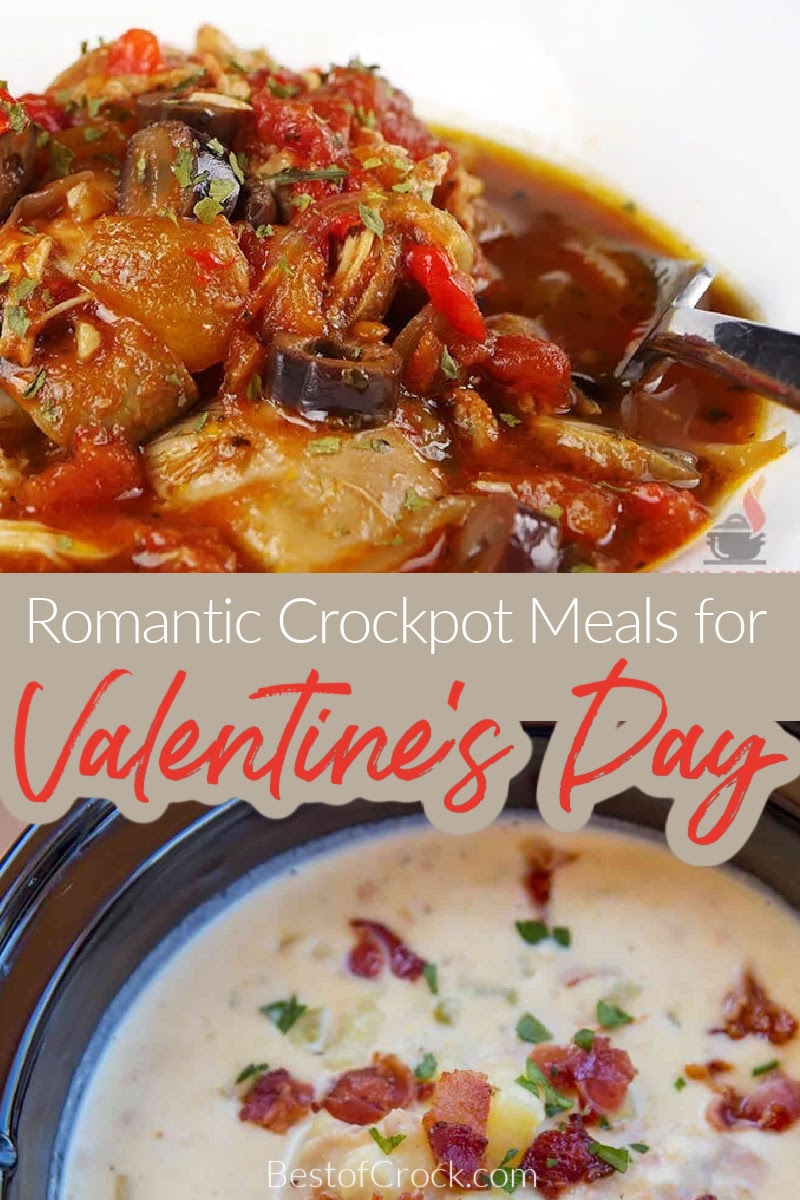 Getting romantic for Valentine's Day is pretty much mandatory. The way you express that romance is entirely up to you and your partner. However, one aspect of the romantic evening usually involves food. You will need some romantic crockpot meals for Valentines Day to help.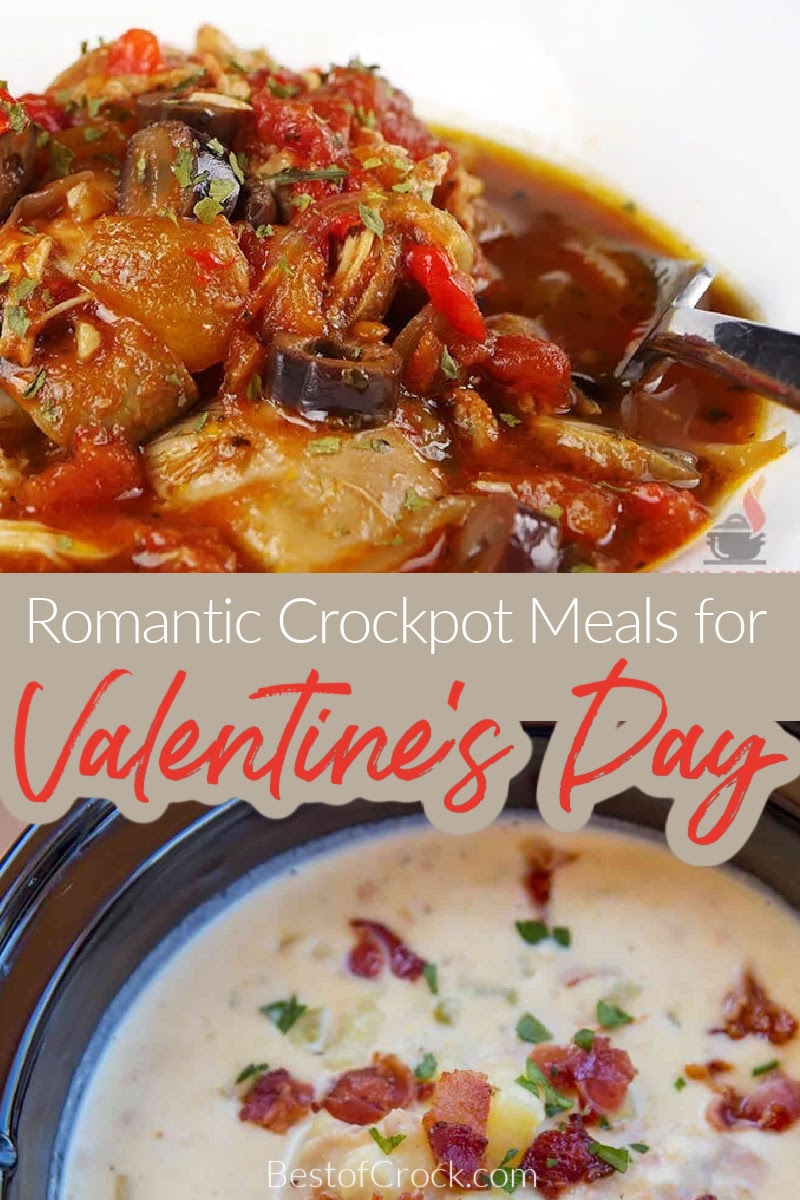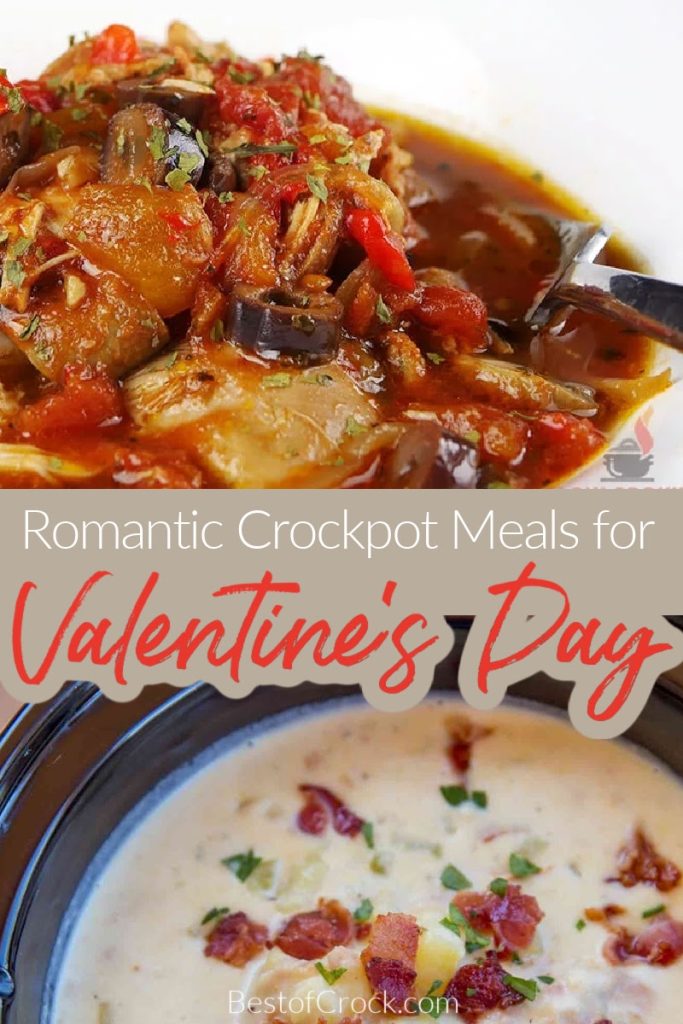 Romantic crockpot meals for Valentines Day are the easiest Valentines Day recipes for couples to share for a romantic date night at home. We have all heard the word "aphrodisiacs" at least once in our lifetimes. The word comes from the Greek adjective for Aphrodite, but what are aphrodisiacs?
Today, we consider things like oysters, chocolate, and specific fruits to be aphrodisiacs. We can consider those foods to be aphrodisiacs today, but the idea of romantic food seems to shift with societal changes. For example, oysters were once considered to be the food of the poor.
Society would only eat food that were in season before we had technological advances that allowed us to grow food year-round. That could explain why oysters became associated with romance; they are in season during the winter when Valentine's Day occurs.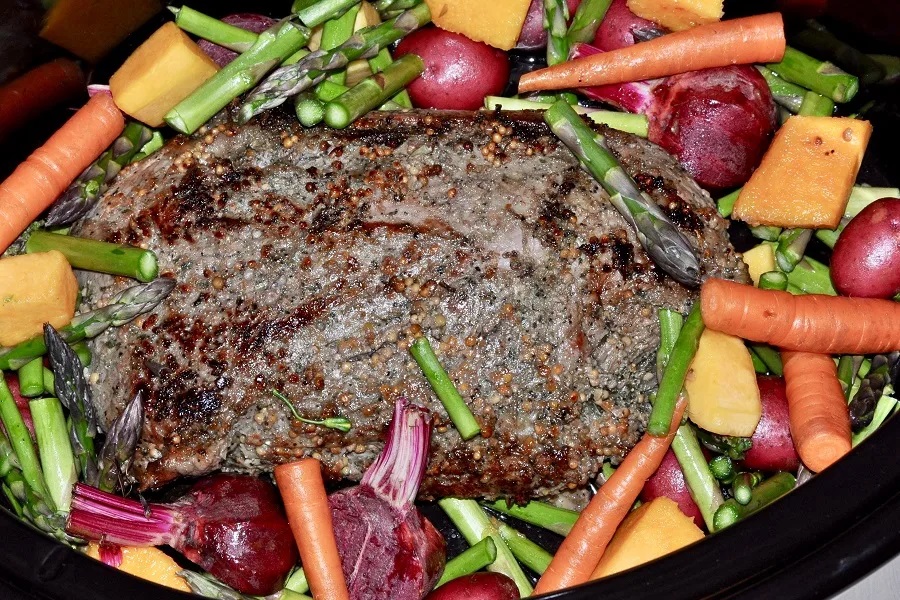 Strawberries are not in season during winter; technically, neither is chocolate, so why are these considered to be aphrodisiacs? The answer could lie in the nutritional values of these foods. For example, dark chocolate has zinc and other minerals that support a healthy immune system.
That feeling of romance could be a feeling of health that is misunderstood after eating dark chocolate. Of course, this is all overthinking the idea of romantic Valentine's dinner ideas. Instead, we should enjoy foods that we ourselves consider to be romantic and not let anyone else tell us anything otherwise.
Besides, there is no real science to the idea of aphrodisiacs, and there is no real mythology behind the idea either. Everything is what we make it, so why not break out some of the best romantic crockpot meals for Valentines Day?
Budget Friendly Beef Stroganoff
Slow Cooker Beef Roast with Potatoes and Carrots
How to Make Crockpot Meatballs
Crock Pot Peanut Chicken and Spinach Bowl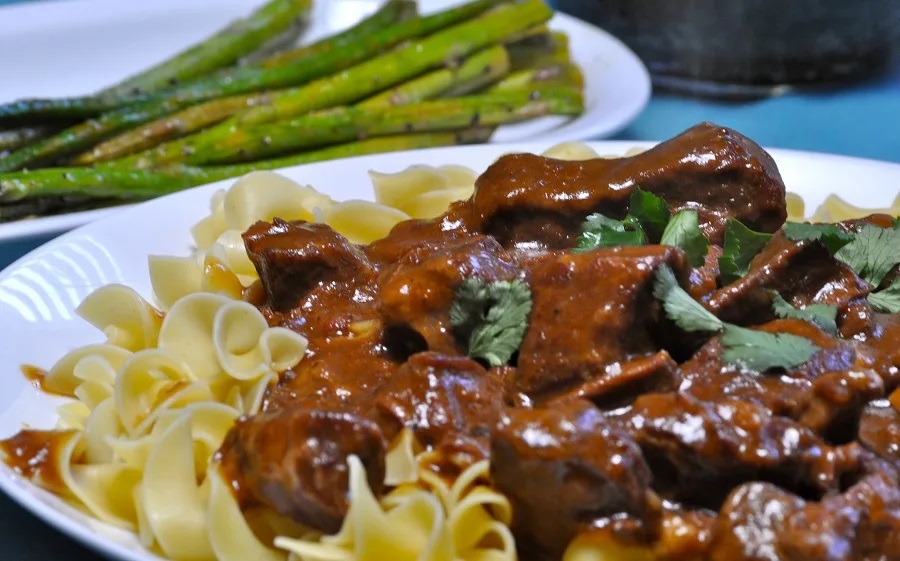 Romantic Crockpot Meals for Valentines Day
The science that most people rely on for aphrodisiacs is the nutritional value of the food. There aren't any ingredients that are going to enhance your sex life. However, zinc does promote fertility if your goal is to have a baby.
Ultimately, the only thing that matters is what matters to you. For example, your first date meal could've been a burger from McDonald's. That means, having a burger from McDonald's could have significant meaning to you and your partner.
That is the best way to make romantic dinner recipes.
Easy Crockpot Shrimp Scampi Recipe | The Best of Life Magazine
Easy Crockpot BBQ Ribs Recipe | The Best of Life Magazine
Slow Cooker Chicken Cacciatore | Slow Cooking Perfected
Asparagus with Garlic Butter | Slow Cooker Central
Slow Cooker Clam Chowder | Dinner Then Dessert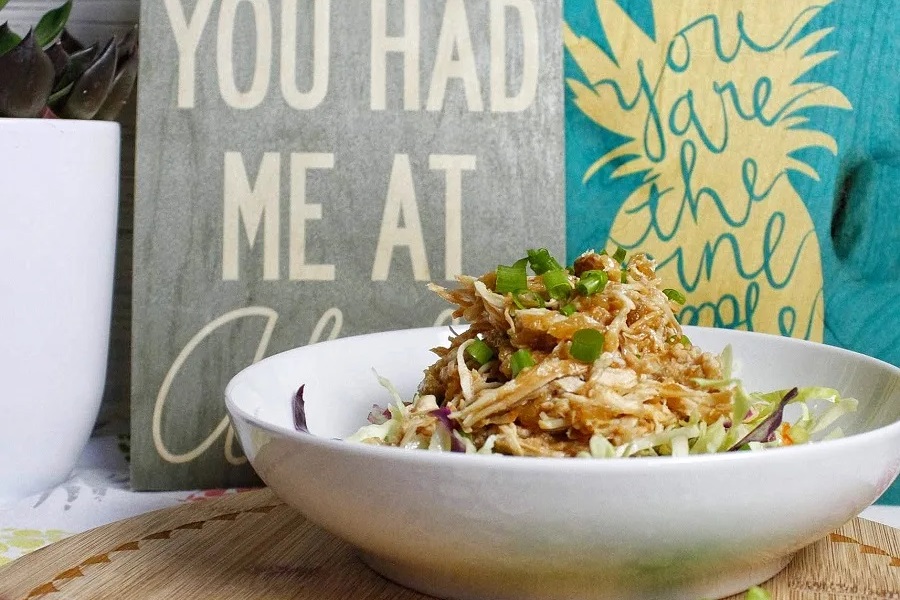 Crockpot Recipes for Valentines Day
Valentine's Day is the perfect time to break out the crockpot. We have learned that there really is no such thing as a food that is more romantic than others naturally. Instead, it is the meaning behind the food that is romantic.
That means using romantic crockpot meals for Valentines Day is not a bad thing at all. The amount of work you put into a dish shouldn't matter either. You can add a little love to every recipe as a secret ingredient to make it romantic, after all.
Shrimp & Crab Bisque | Yes to Yolks
Chicken Francese | The Top Meal
Steak and Potatoes | Bowl Me Over
Crockpot Lasagna | Well Plated
Crockpot Cioppino | The Spruce Eats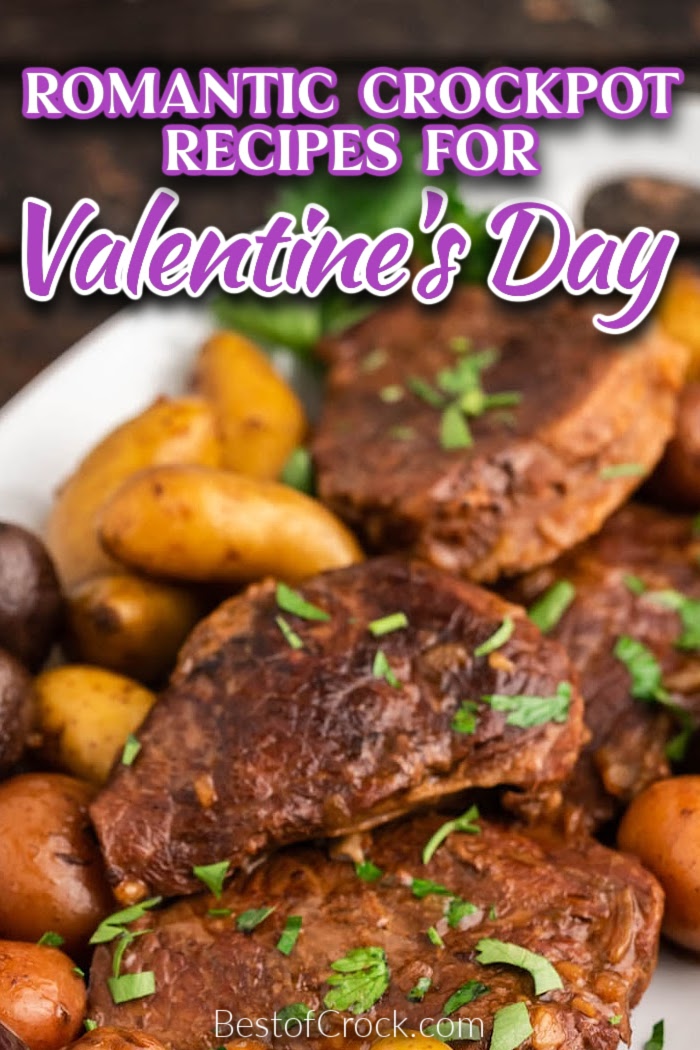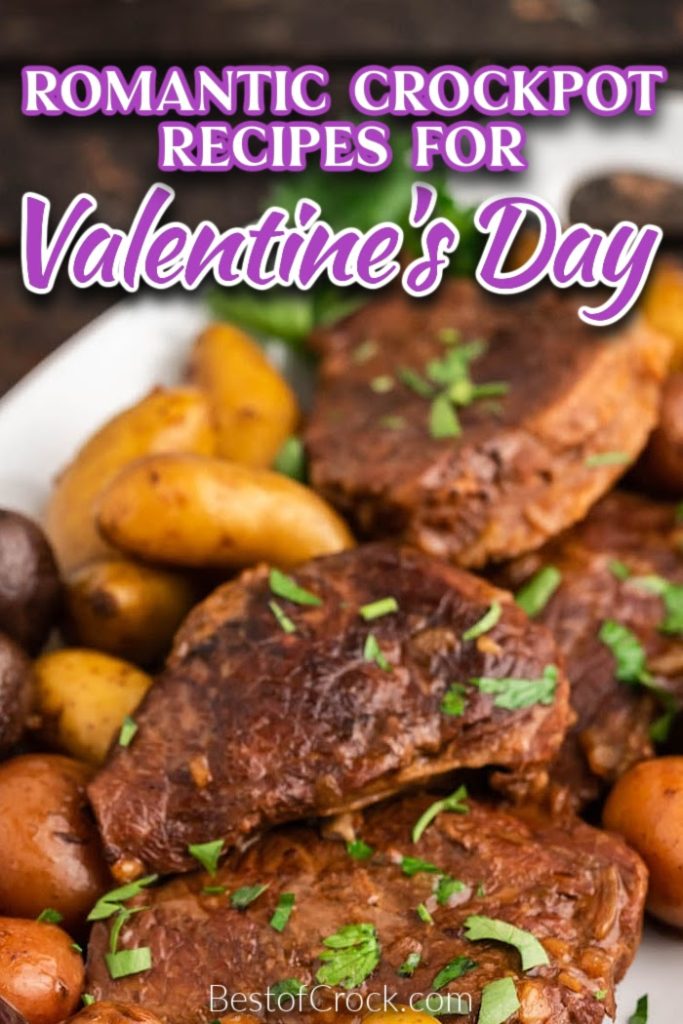 More Crockpot Recipes
Easy Crockpot Chicken Pasta Recipes. | Chicken and pasta recipes will also work perfectly for Valentine's Day.
Best Slow Cooker Breakfast Recipes. | You may even need some breakfast recipes if you had a fantastic Valentine's Day.
Slow Cooker Fruity Dessert Recipes. | Don't skip dessert! You can use your crockpot to make the dessert while you enjoy dinner.
Asparagus Crockpot Recipes. | Asparagus is said to be an aphrodisiac, thanks to the zinc inside each bite.
Best Crockpot Pizza Pasta Recipes. | Pizza isn't widely considered romantic, but it may be for you.