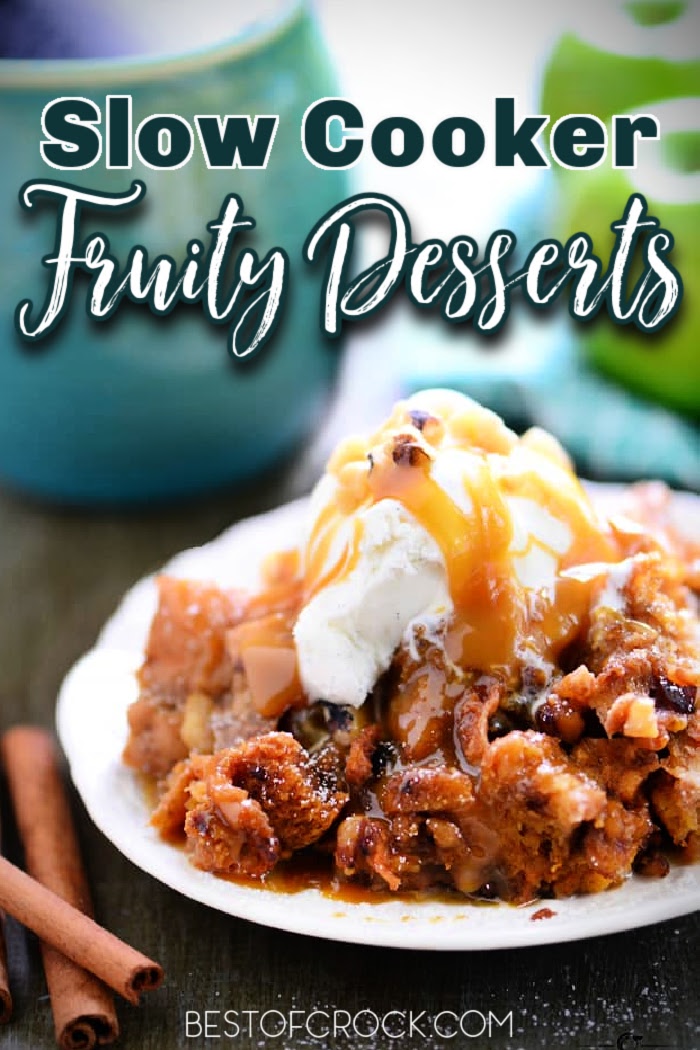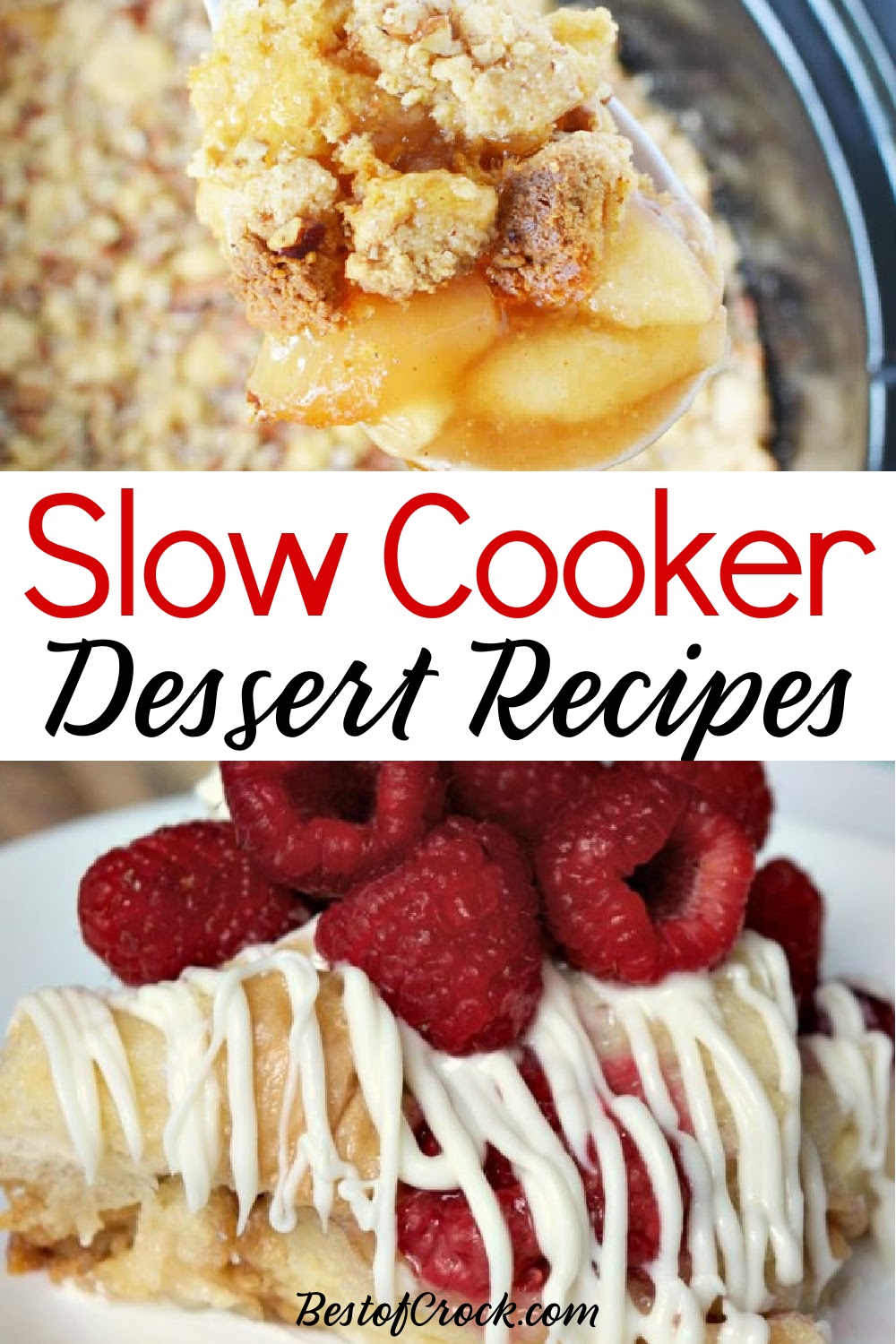 Desserts are absolute heaven. There is nothing better than a warm chocolate chip cookie or a lava cake or something with vanilla. But we need to add a little health to it, a little sprinkle of nutrition, right? That is when we turn to slow cooker fruity dessert recipes. These recipes are just as sweet, just as delicious but have a higher vitamin count thanks to the fruit. Of course, the fruit is delicious to and none of this makes sense. But we can tell ourselves that a chocolate cake with frosting is healthier when we add some strawberries or cherries to it. Right? Slow cooker fruity dessert recipes help you turn an ordinary piece of fruit into a delicious dessert that you can share with everyone.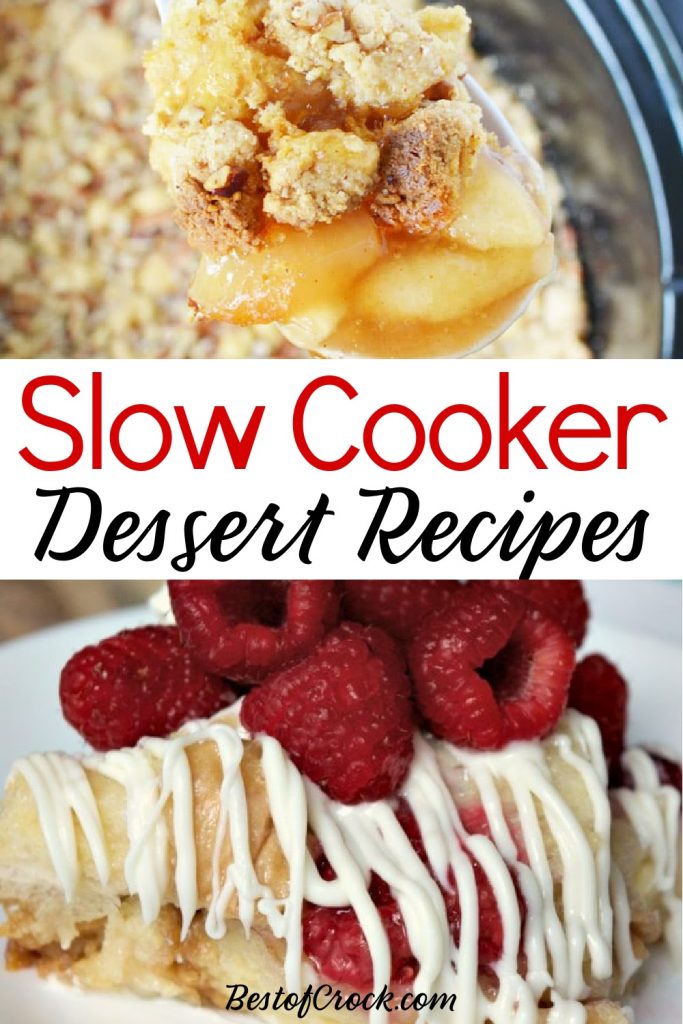 What are your favorite fruity desserts? Pies, cobblers, and cakes are easy but there is nothing better than venturing outside the ordinary.
Slow cooker fruity dessert recipes can help you explore this avenue. The goal is to create a dessert that uses the flavor of the fruit and the natural sugars.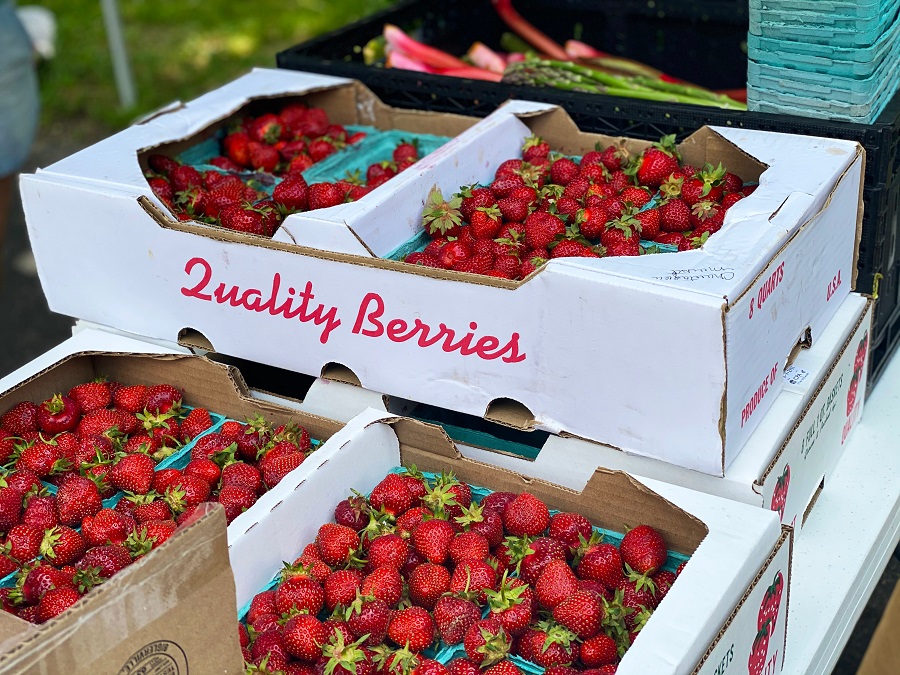 Of course, there is nothing wrong with some desserts using the fruit as a garnish, but the end results will be the same. An easy dessert that requires little attention to make.
Crockpot Apple Crisp with Cake Mix Recipe
Crustless Apple Pie | Temecula Blogs
Apple Walnut Bread Pudding | The Gunny Sack
Crockpot Apple Cobbler | Real House Moms
Apple Peach Crisp | Who Needs a Cape?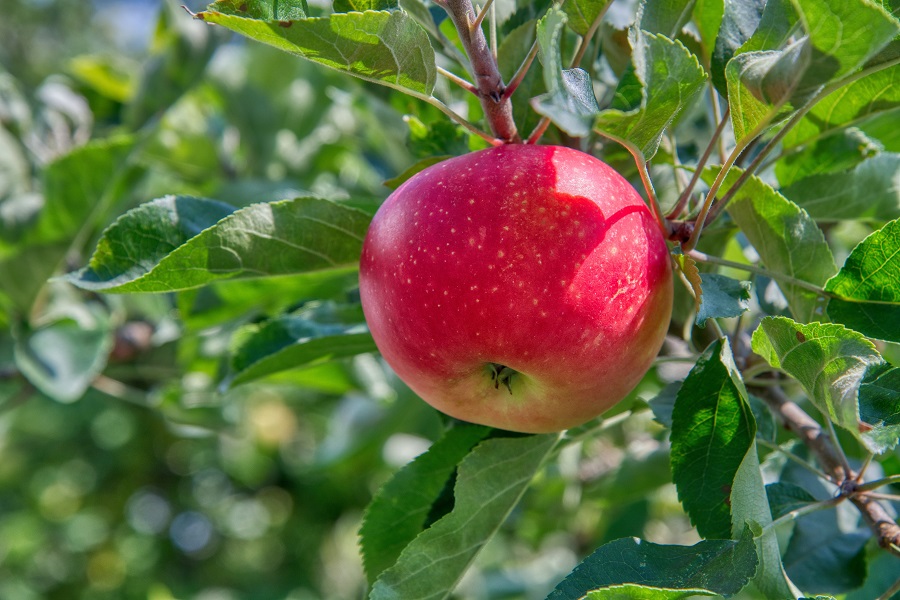 Which Fruit to Use
Baking with fruit usually means using fresh fruit. In fact, most recipes will call for locally grown fruit. The goal is to find what is in season and locally grown fruit is only picked when it is ripe.
That means you can all but guarantee that the fruit will be the freshest. The same goes for most of these recipes. However, if the recipe calls for frozen fruit it is for a reason and should be followed.
Strawberry Shortcake | Moms with Crockpots
Apple Dump Cake | Salty Side Dish
Slow Cooker Bananas Foster | The Daily Meal
Hot Fruit Salad | Andrea Dekker
Applesauce | Yummy Healthy Easy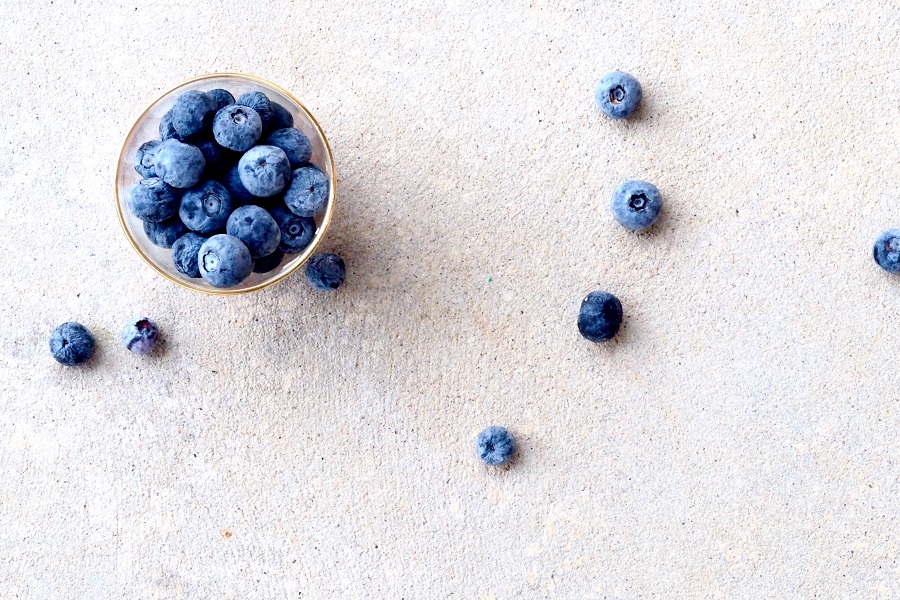 Slow Cooker Fruity Desserts
Many of these recipes are familiar, just with a slow cooker twist. But that doesn't mean you can't experiment. Maybe change the fruit in the recipe to something you like more or add your own favorite toppings.
Caramel makes everything better and salted caramel makes everything perfect. But the choice is yours, how will you experiment?
Butterfinger Stuffed Apples | Strawberry Blondie Kitchen
Strawberries and Cream Bread Pudding | Get Crocked
Fruit Compote | The Southern Lady Cooks
Fruit Cocktail Cake | Simple Nourished Living
White Chocolate Raspberry Bread Pudding | Crock Pot Ladies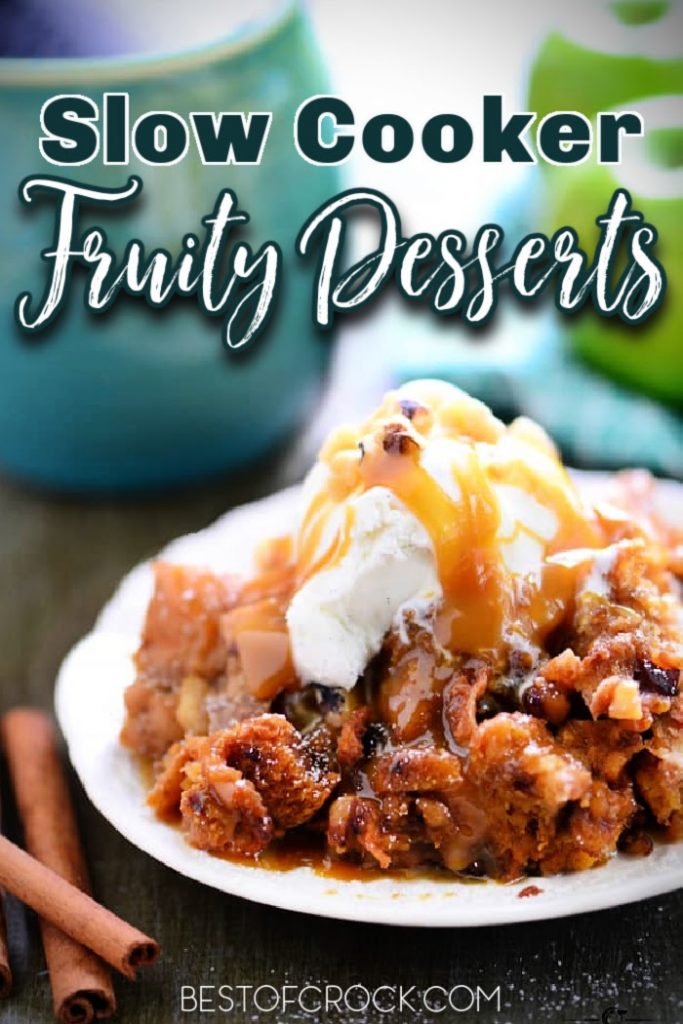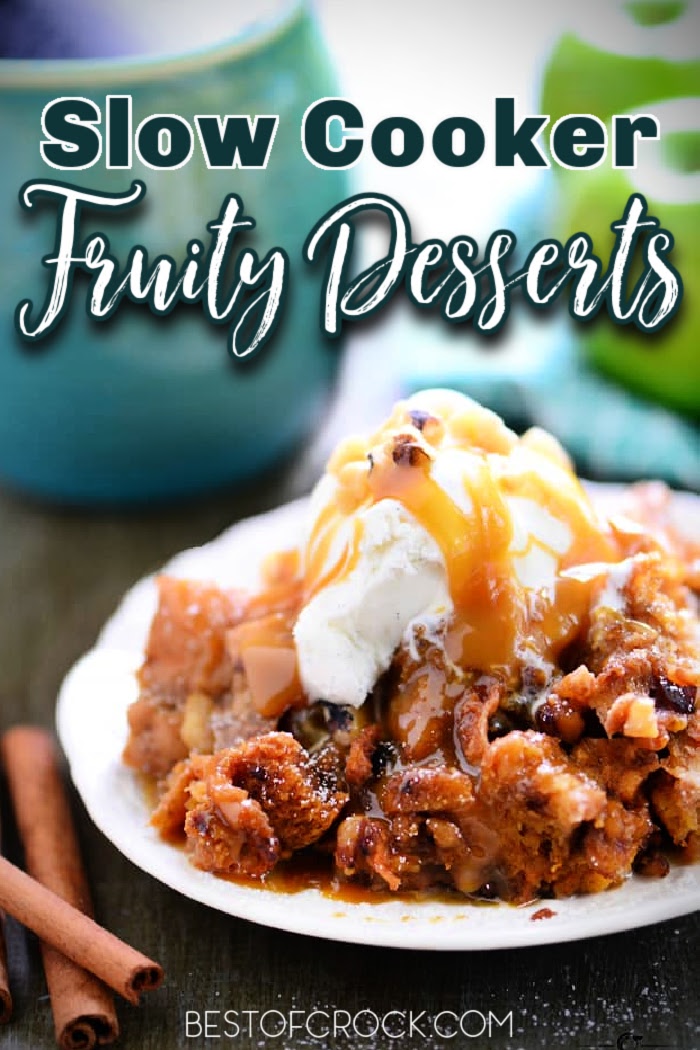 More Crockpot Recipes
Easy Slow Cooker Peach Cobbler Recipes
The Best Hot Cocoa Crockpot Recipes
Crockpot Shredded Chicken Sandwiches
Healthy Crock Pot Granola Recipes