Best Crockpot Stews with Chicken for Fall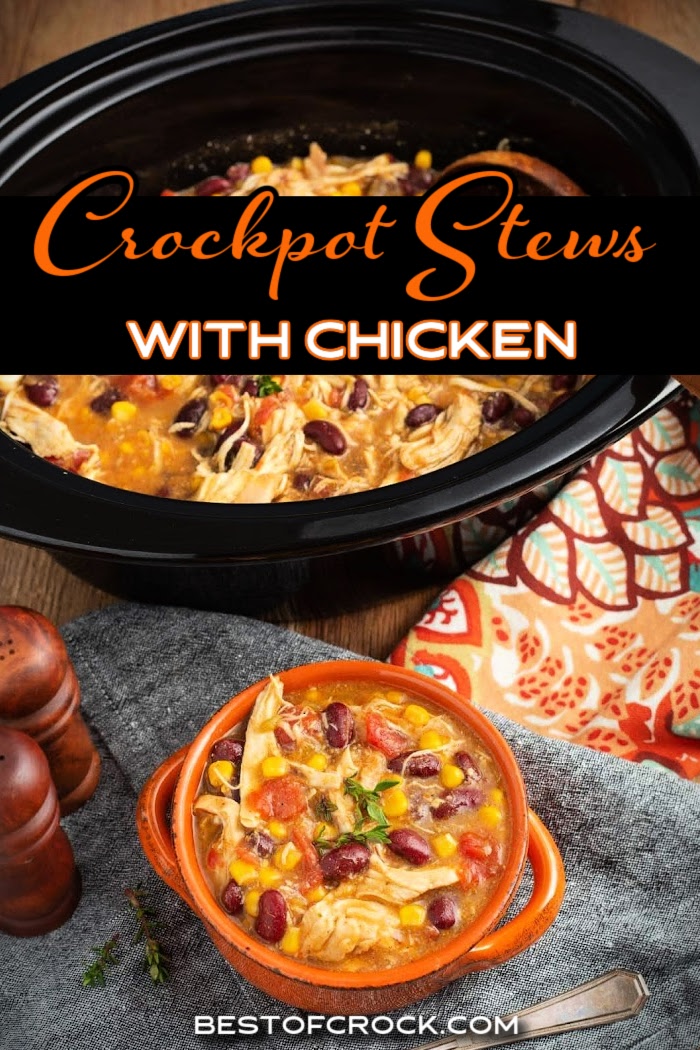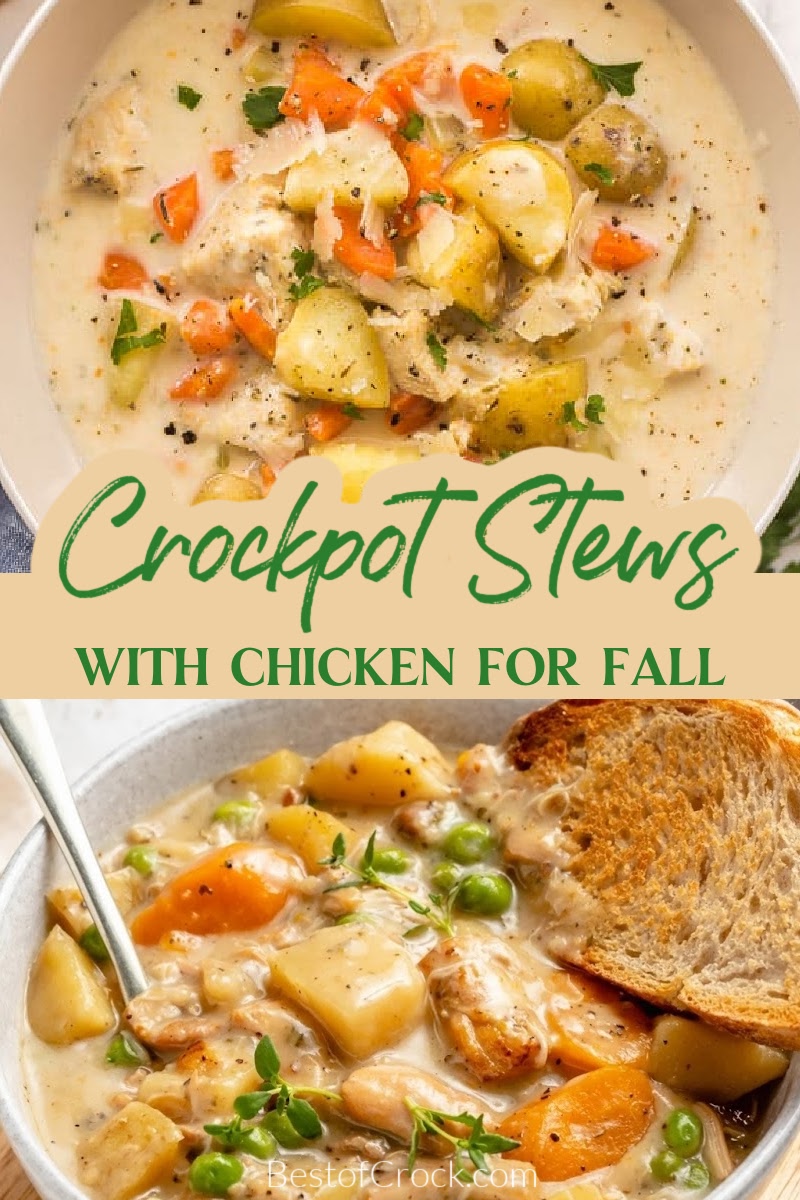 Warm, comforting food is in season during fall. We love curling up with a deliciously warm plate or bowl of food. Usually, we reach for a bowl of soup as soon as we start smelling pumpkin in the air. But let's not forget about the best crockpot stews with chicken for fall.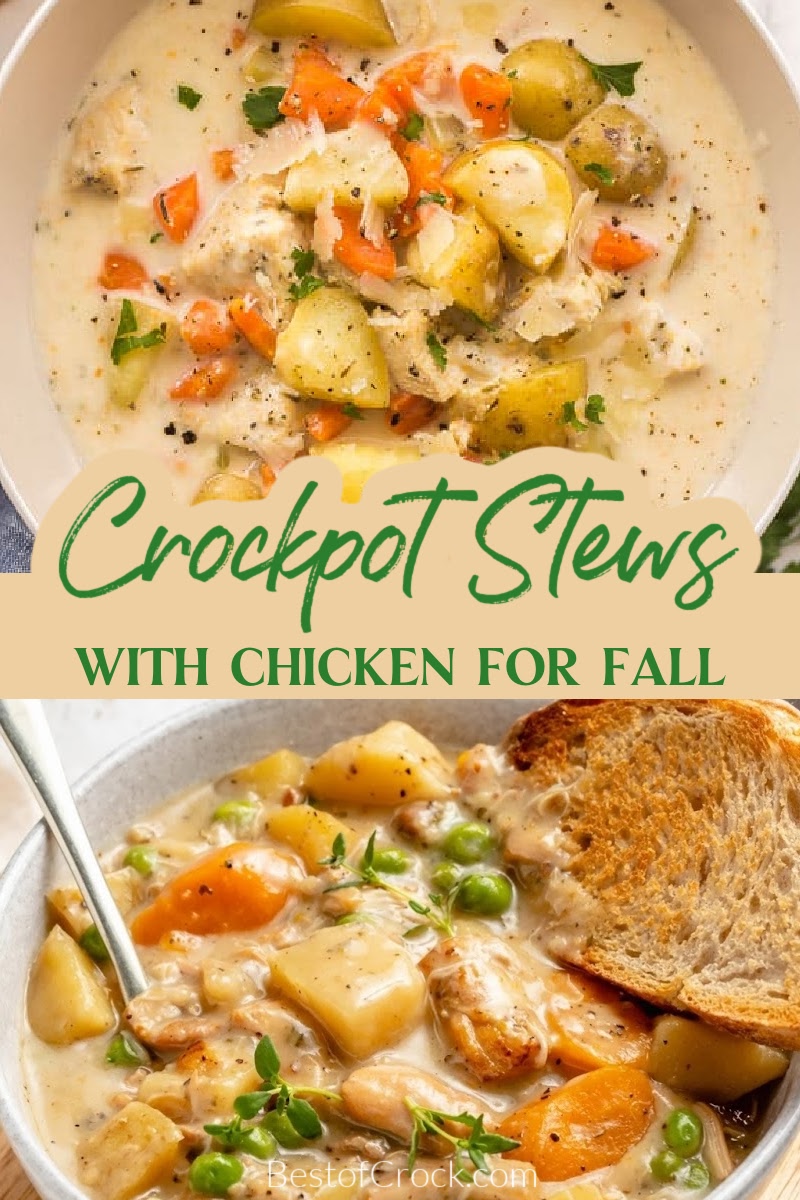 The best crockpot stews with chicken for fall offer the perfect amount of warmth and comfort for the season. Soups and stews are only slightly different, but there is a difference.
Soups come with more broth, and stews come with chunkier ingredients. That makes stews better for fall because we aren't quite as cold as we will be during winter. There's not as much of a need to warm up with delicious broth.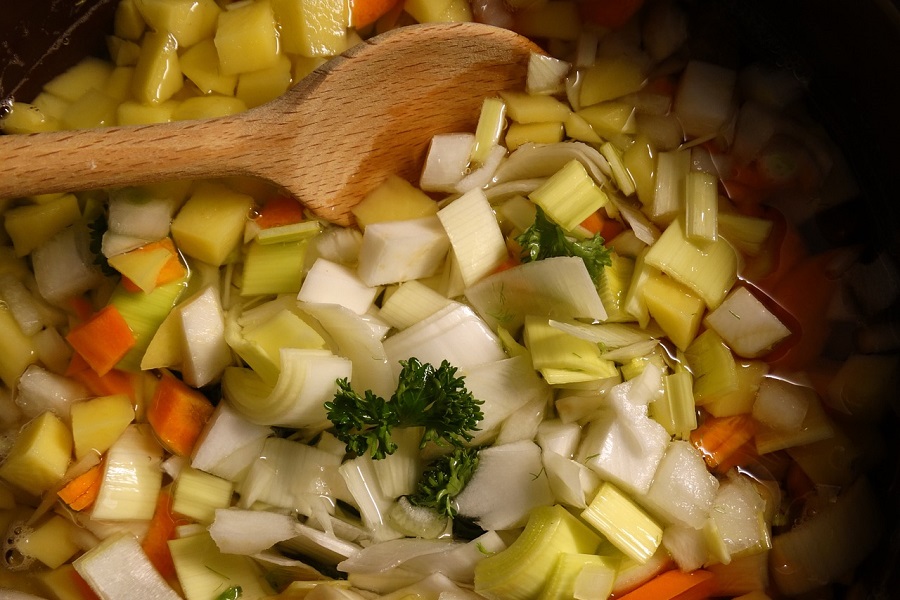 Instead, we can use these crockpot stews with chicken for fall. They will still provide us with a bit of comfort and a bit of warmth. But just enough to balance us out during chilly fall evenings. Chicken stews are not as common as beef stews.
But chicken is an easy meat to cook with, so it should not be overlooked. Chicken can be cooked in multiple ways, including boiling. Imagine a bite of chicken that is cooked in a broth; it will absorb those flavors and enhance the textures in the dish.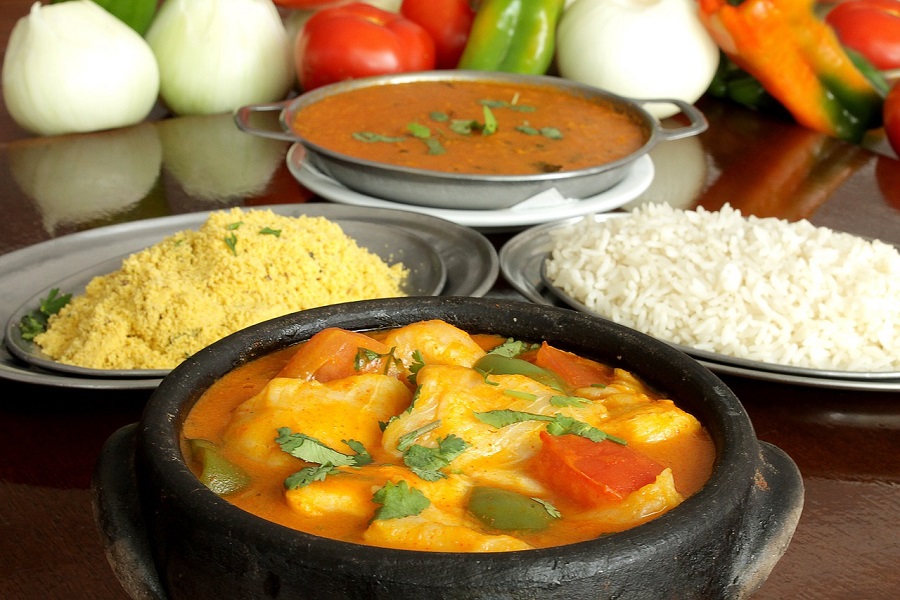 But there is an even bigger benefit to going with a chicken stew: the cost. Chicken is one of those meats that is very widely available. The costs are usually the lowest in the meat aisle for what you're getting.
Chicken stews are healthy, comforting, easy to make, cost-efficient, and, most of all, delicious!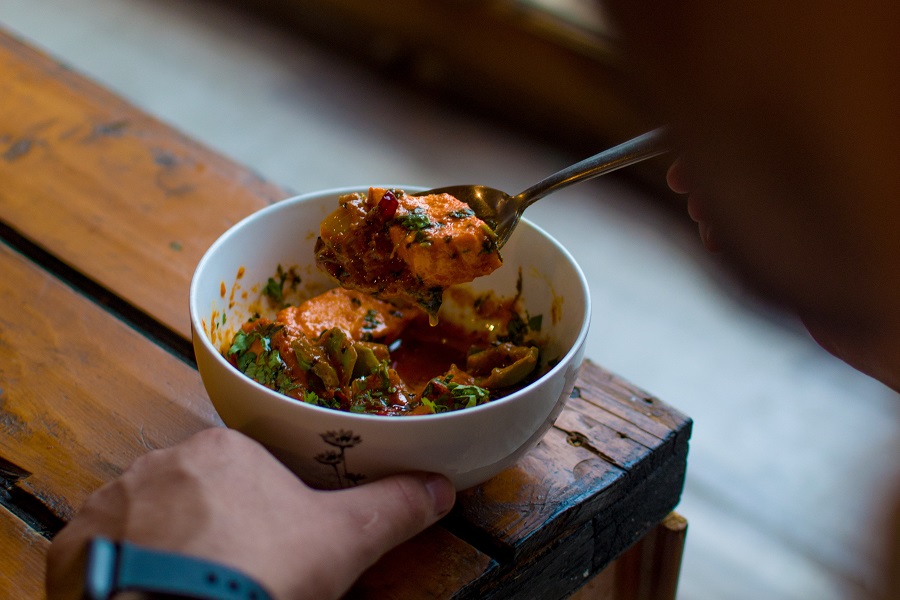 Rustic Chicken Stew | Who Needs a Cape?
Chicken and Veggie Stew | Carlsbad Cravings
Creamy Chicken Stew | Together as Family
Paleo Chicken Stew | The Almond Eater
Chicken Curry | Eating on a Dime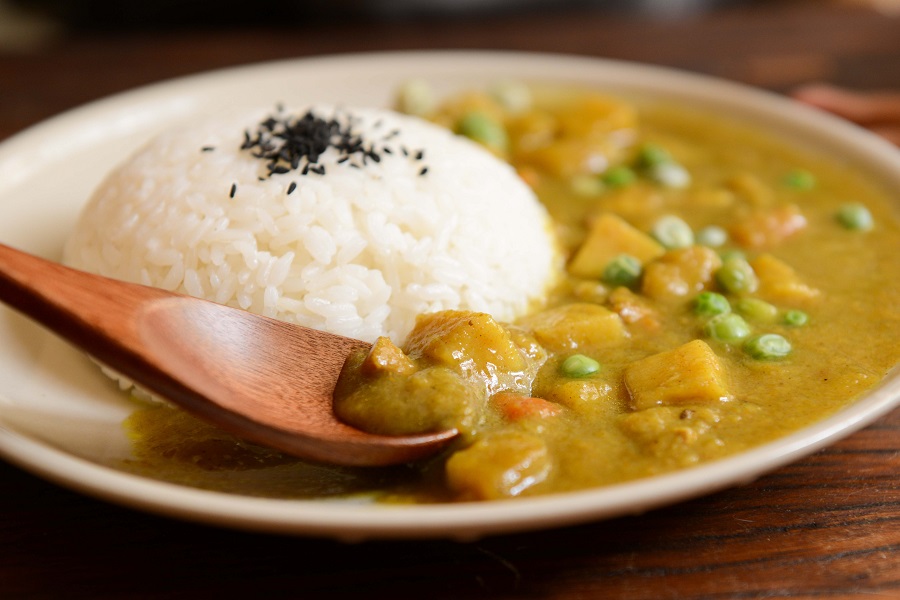 Crockpot Stews with Chicken for Fall
Stews come in a variety of recipes, but they all require the same thing: time. Stews cook low and slow so that the liquids can be reduced and the flavors can meld together into a delicious bite.
The most common method of cooking a stew is in a stew pot, hence the name of the pot. But you don't have to have one of those enormous stew pots taking up precious space in your kitchen.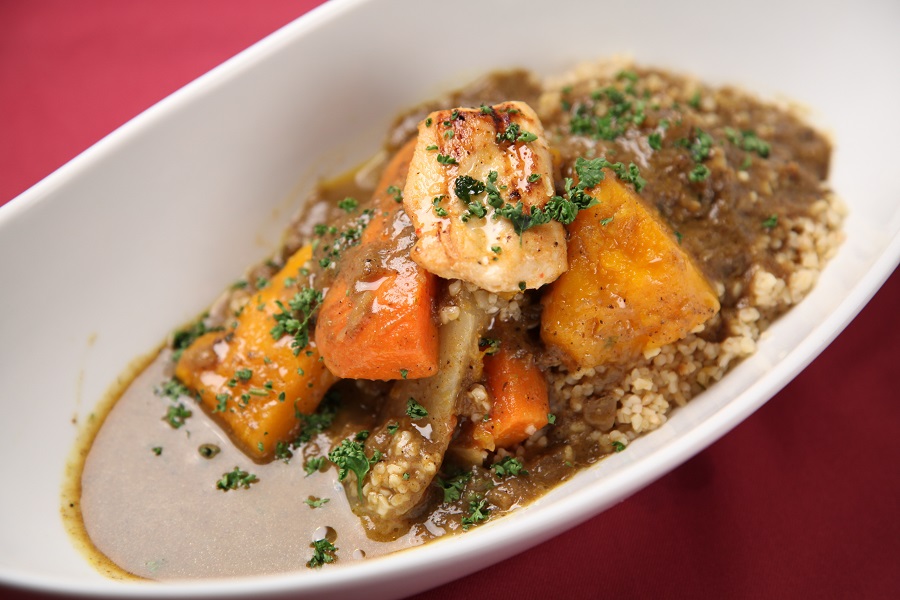 Instead, use a crockpot! Crockpots were designed for low and slow cooking.
Brunswick Stew | Magic Skillet
Thai Chicken Curry | Reserveamana
Tuscan Chicken Stew | Sweet Peas and Saffron
Mexican Chicken Stew | Retro Recipe Box
Chicken and Sweet Potato Stew | Mr. B Cooks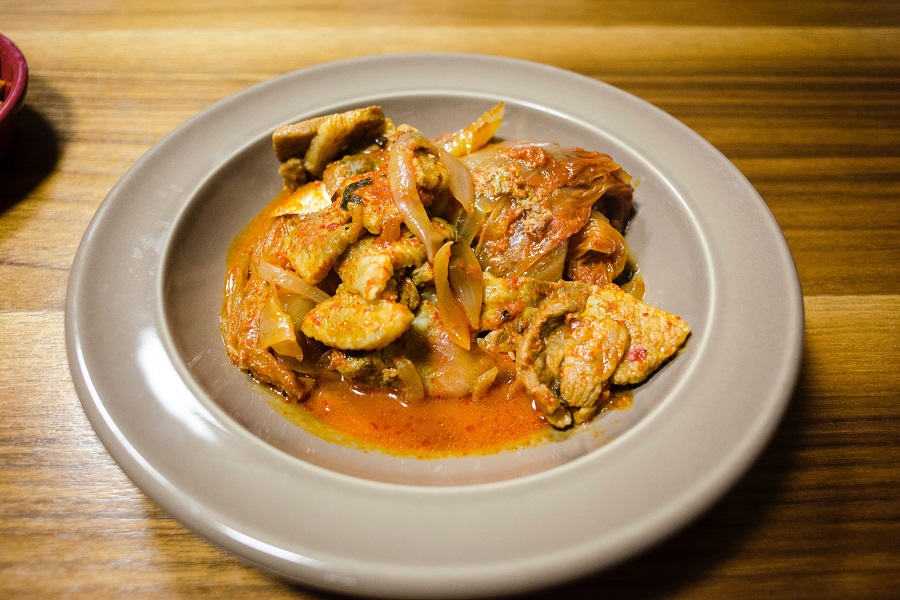 Meal Prepping
Meal prepping is a term used for people who are trying to lose weight with a busy schedule. However, the idea is a universal one. For example, you may only have one other person in your household, or maybe even live alone.
You wouldn't want to make a big recipe for just two people. But crockpot stews with chicken for fall are great because they last longer in the freezer or fridge. You can make one recipe and store the leftovers for quick meals throughout the week or even a couple of weeks.
Hearty Chicken Stew | Great Grub Delicious Treats
White Wine Chicken Stew | Ambitious Kitchen
Italian Chicken Stew | The Life Jolie
Garlic Parmesan Chicken Stew | The Recipe Rebel
Pollo Guisado | The Happy Wookiee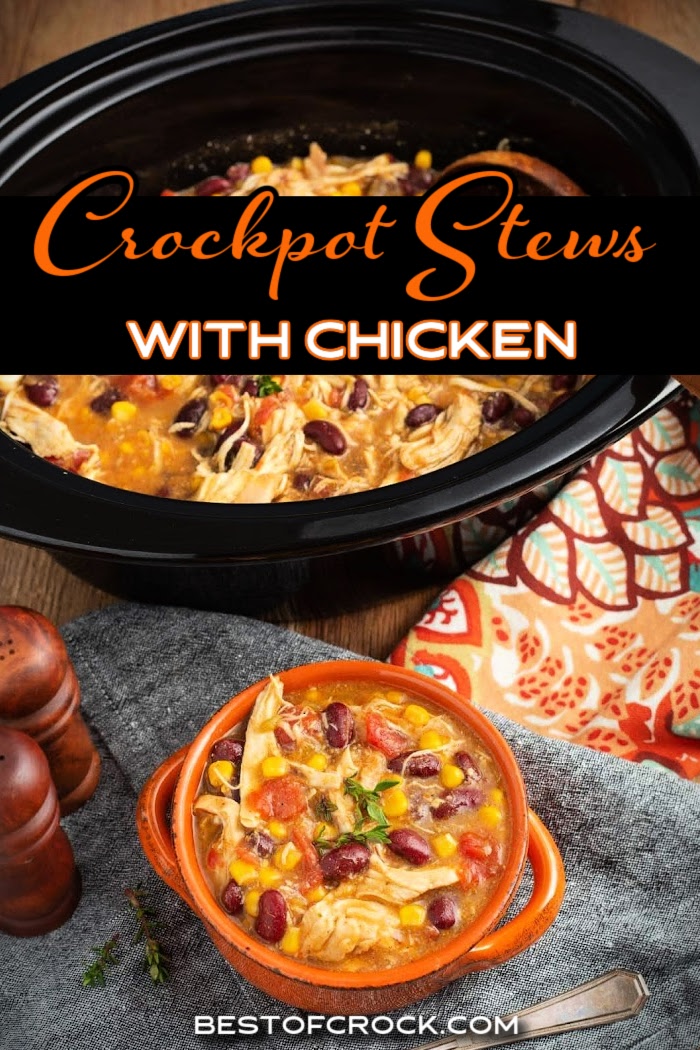 More Crockpot Recipes
Best Crockpot Stews With Beef For Fall | There's nothing wrong with beef stews. We all can appreciate variety.
Date Night Crockpot Recipes | You could also use your crockpot to make smaller meals for fewer people.
Easy Crockpot Dinner Recipes With Shrimp | Shrimp is a delicious snack, but these recipes make it a meal.
Pork Loin Recipes For The Slow Cooker | Pork loin comes out perfectly tender and juicy every time when cooked in a crockpot.
Chicken Teriyaki Freezer Meal Recipe | another opportunity to try your hand at meal prepping…in a way.