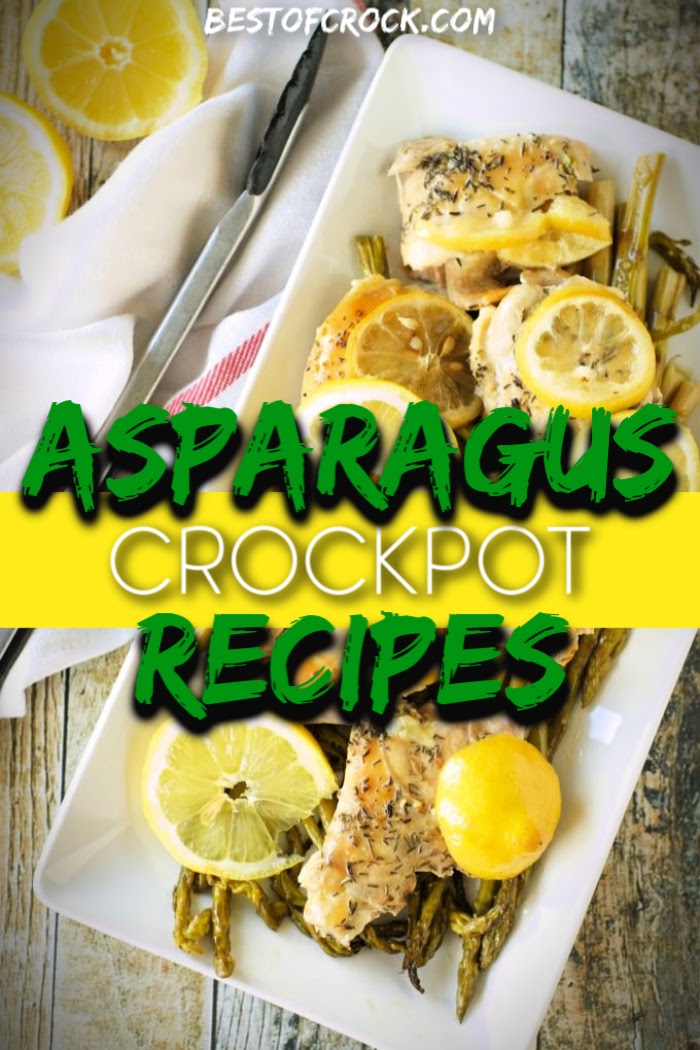 Spring has sprung and that means a whole new crop of spring vegetables to use in your daily cooking. In fact, spring is one of the best times to get some of the tastiest and our most favorite veggies like carrot, artichokes, and asparagus. In fact, you can use asparagus crockpot recipes to make cooking spring veggies even easier.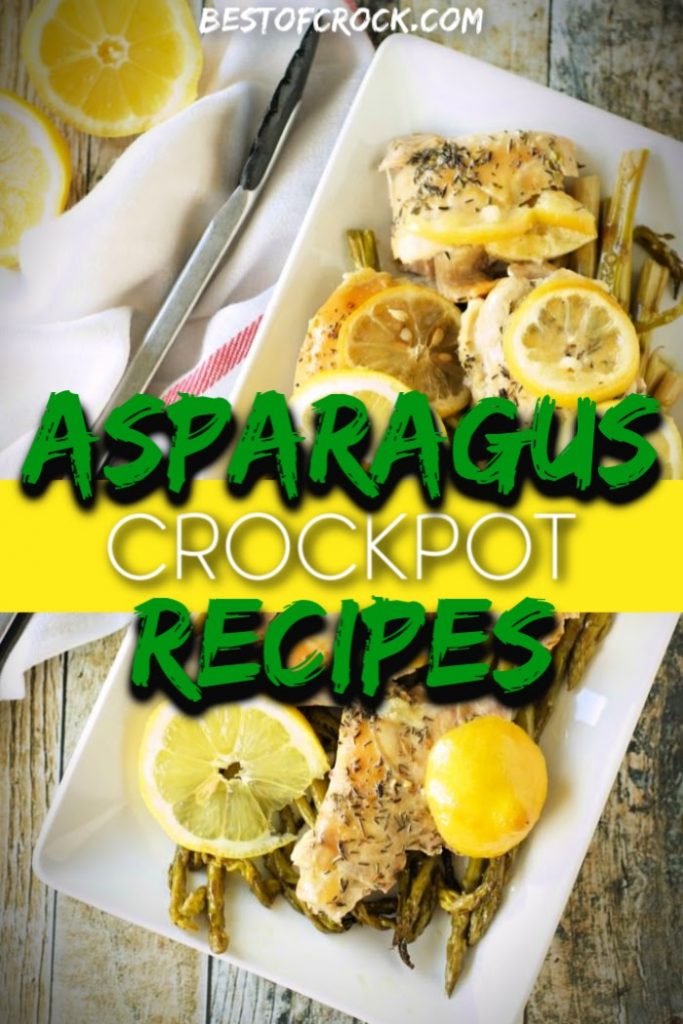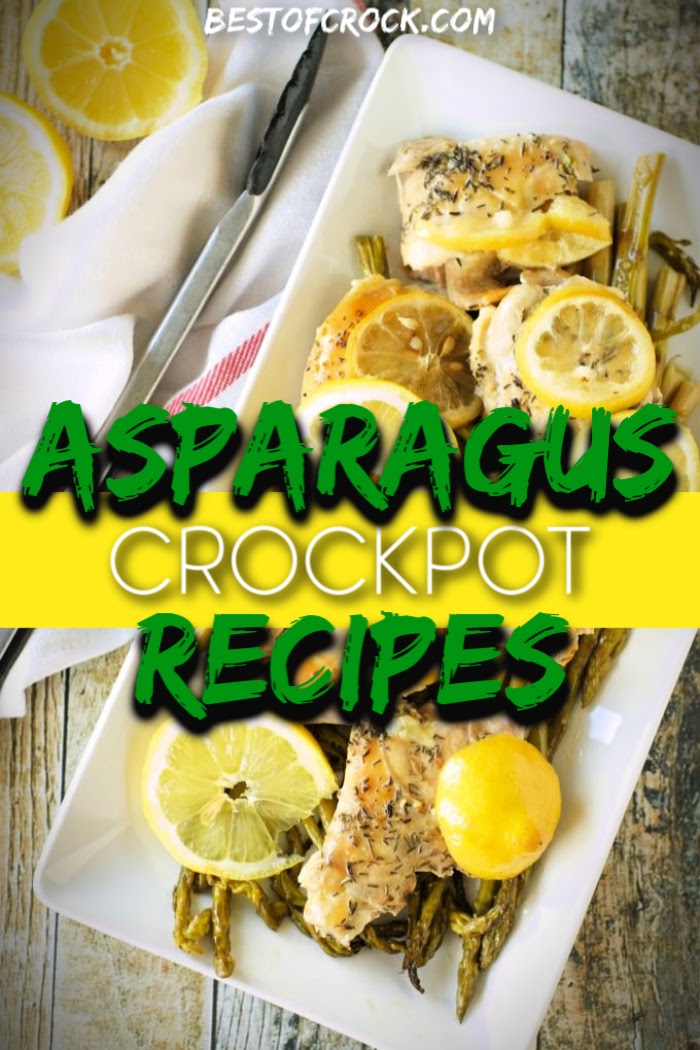 Asparagus crockpot recipes make for a perfect and easy side dish recipe so everyone can enjoy the health benefits of asparagus!
Let's turn the focus to asparagus. Asparagus is actually a flower perennial plant. The green stalk that we eat is the young shoot of the plant. It's full of nutrition too. A serving of asparagus contains vitamins A, C, E and K as well as plenty of potassium and that's just to name a few.
Your crockpot can help you use this healthy vegetable to make easy and super nutritious meals for you and your family.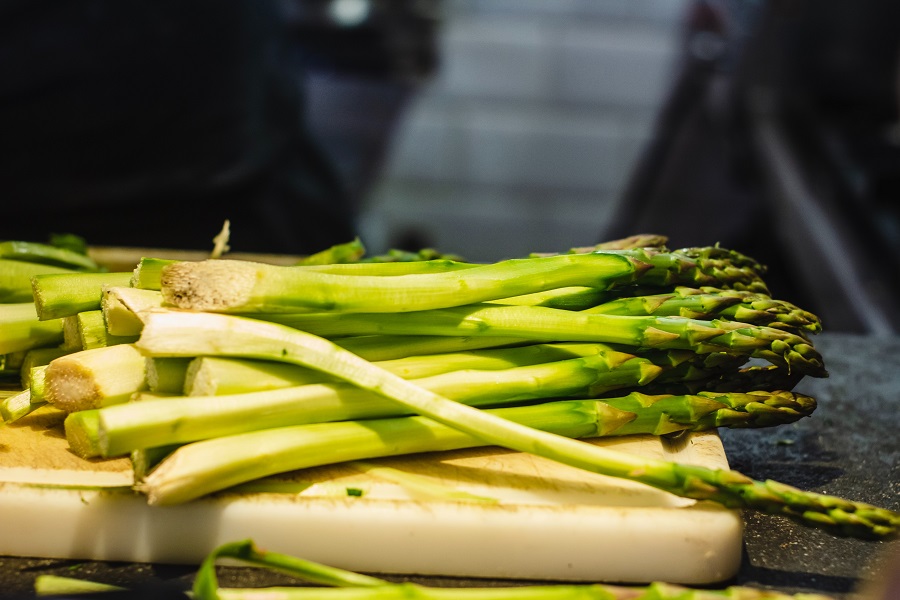 Asparagus Crockpot Recipes
Crockpot Creamy Asparagus Chicken | Recipes That Crock
Crockpot Creamy Asparagus Soup | The Family Freezer
Slow Cooker Lemon Garlic Asparagus | Fit Slow Cooker Queen
Slow–Cooked Asparagus | CD Kitchen
Crockpot Asparagus Mushroom Soup | The Skinny Pot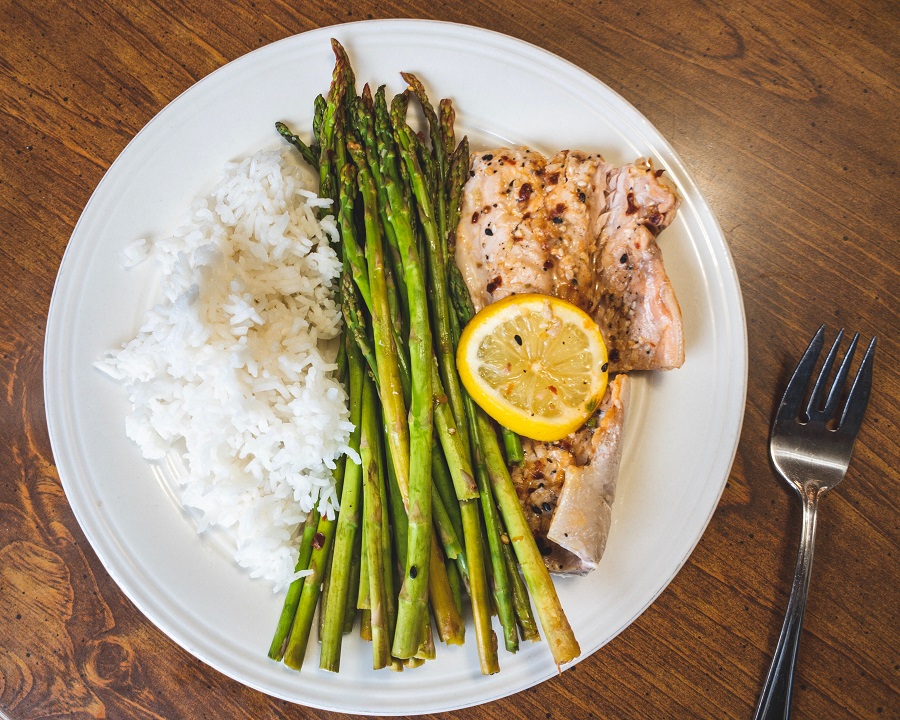 Cooking Asparagus
Asparagus does cook quickly in the crockpot. Most recipes have a shorter cook time. For example on low for about 2 hours. If you need a recipe that will cook for longer, try one of these delicious asparagus soup recipes.
Crockpot Asparagus With Lemon and Garlic | Low Carb Crock
Crockpot Cream of Asparagus Soup | Seduction in the Kitchen
Basic Cream of Asparagus Soup | The Spruce Eats
Crockpot Asparagus Chicken | Flour On My Face
Stupid Easy Asparagus and Chicken / Crockpot | Cook Pad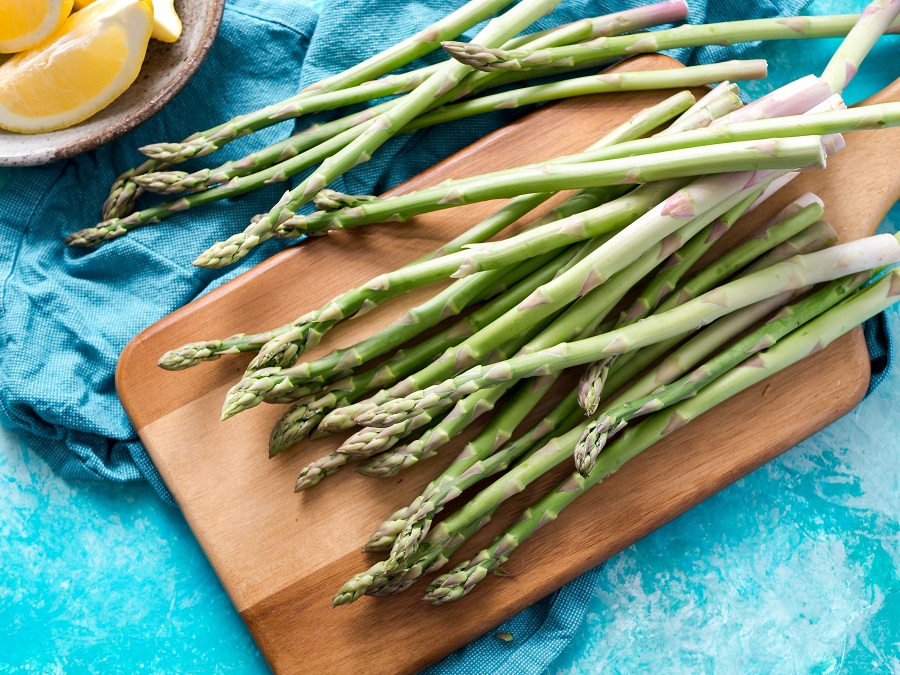 Amazing Flavor
Don't like the bitter taste of some asparagus? Try snapping off the thicker part of the stems before cooking. Generally at the spot where you can snap the fresh asparagus stem will help you get rid of that bitter stem.
Creamy Chicken and Asparagus – Crock Pot | Moms With Crock Pots
Slow–Cooked Asparagus with Garlic Butter | Slow Cooker Central
Slow–Cooker Lemon Pepper Chicken with Asparagus | Slow Cooker Gourmet
Asparagus and Cheese Crockpot Casserole | Food.com
Slow Cooker Chicken, Asparagus, Potato Dinner | 365 Day of Crock Pot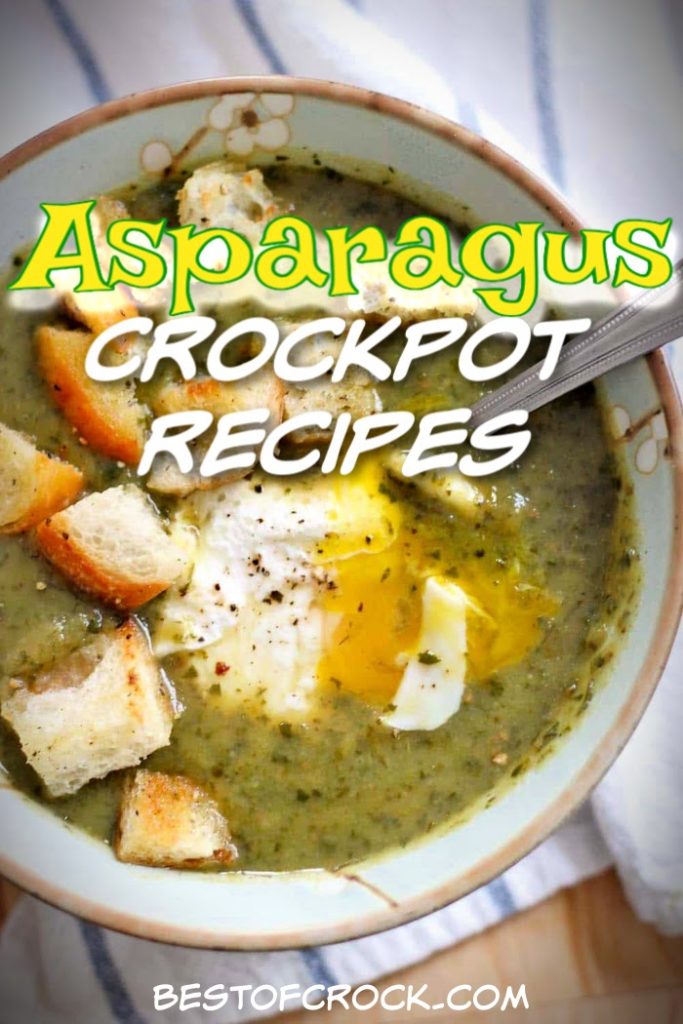 Nutrition
Asparagus is a nutritious and tasty way to get a ton of vitamins and minerals into your family's diet. It also contains a ton of fiber and is low calorie which does double duty in making you feel full and eat less.
Slow Cooker Creamy Asparagus Risotto | The Wimpy Vegetarian
Slow Cooker Cheesy Chicken Asparagus Casserole | Craving Something Healthy
Crockpot Quinoa Chicken Primavera | Pinch Of Yum
Slow Cooker Spinach, Asparagus, and Potato Soup | Bowl of Delicious
Slow Cooker Asiago and Asparagus Risotto | The Shabby Creek Cottage