Asparagus Crockpot Recipes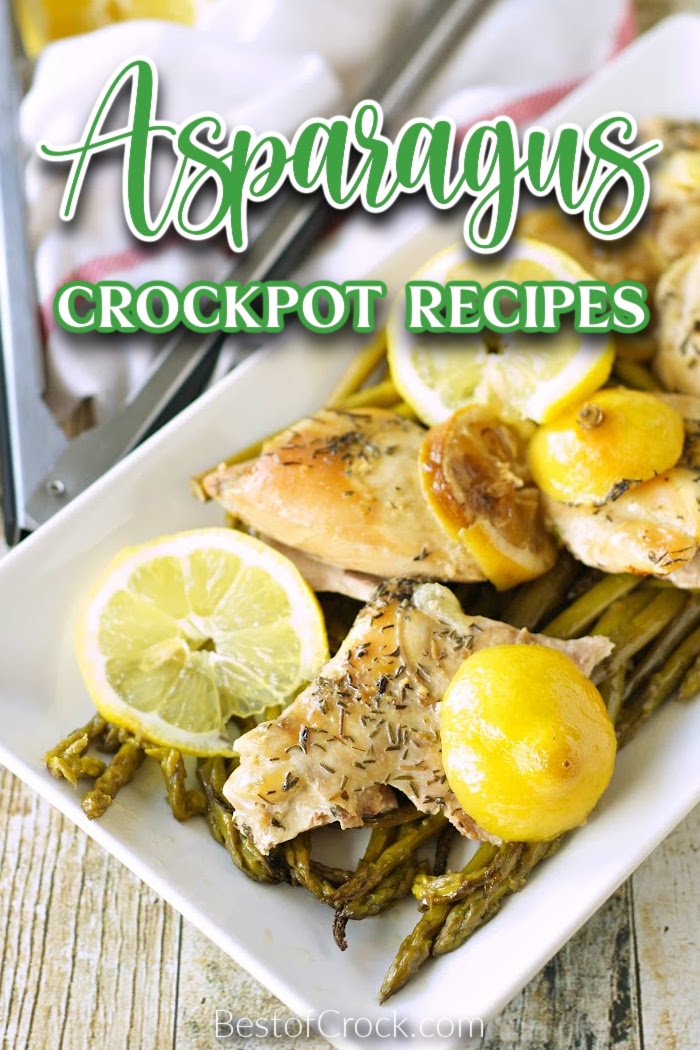 Spring has sprung, and that means a whole new crop of spring vegetables to use in your cooking. In fact, spring is one of the best times to get some tasty veggies like carrots, artichokes, and asparagus. In fact, you can use asparagus crockpot recipes to make cooking spring veggies even easier.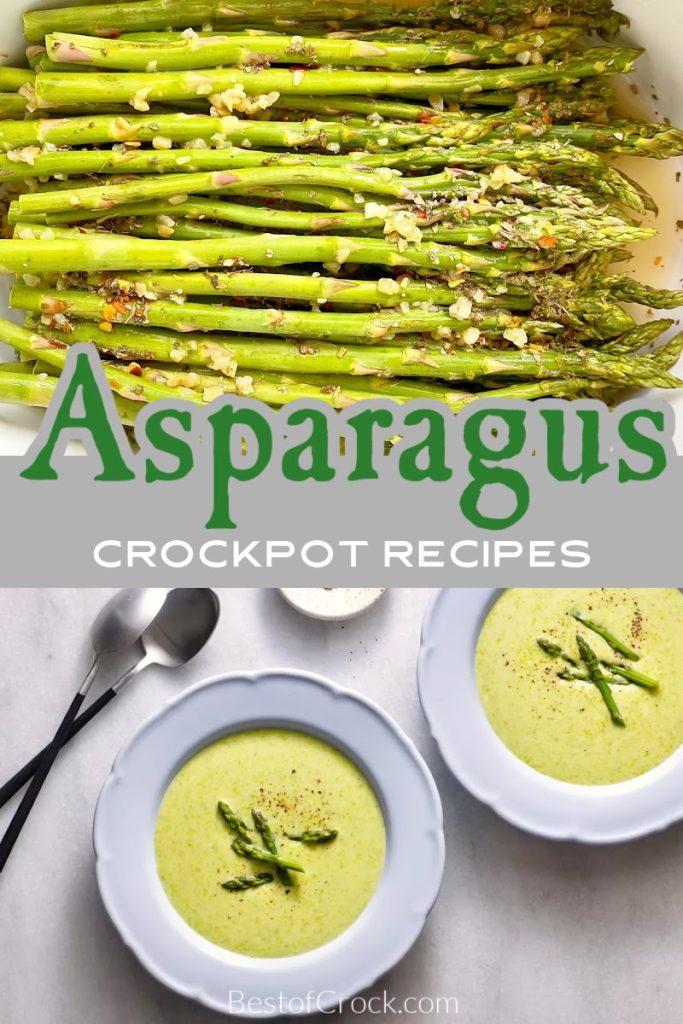 Asparagus crockpot recipes make for a perfect and easy side dish recipe so everyone can enjoy the health benefits of asparagus! Let's turn the focus to asparagus. Asparagus is actually a flower perennial plant. The green stalk that we eat is the young shoot of the plant.
It's full of nutrition too. A serving of asparagus contains vitamins A, C, E and K as well as plenty of potassium and that's just to name a few. Your crockpot can help you use this healthy vegetable to make easy and super nutritious meals for you and your family.
In fact, you may find that some of these recipes become family favorites that everyone loves. That is the ultimate goal, finding a recipe that even the kids love that is healthy, delicious and easy to make.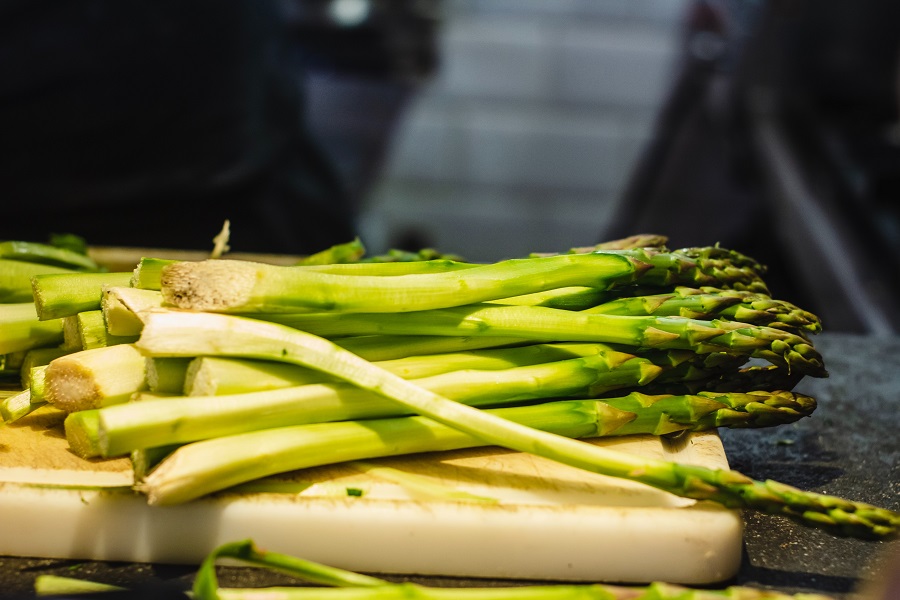 Asparagus Crockpot Recipes
Crockpot Creamy Asparagus Chicken | Recipes That Crock
Crockpot Creamy Asparagus Soup | The Family Freezer
Slow Cooker Lemon Garlic Asparagus | Fit Slow Cooker Queen
Slow–Cooked Asparagus | CD Kitchen
Crockpot Asparagus Mushroom Soup | The Skinny Pot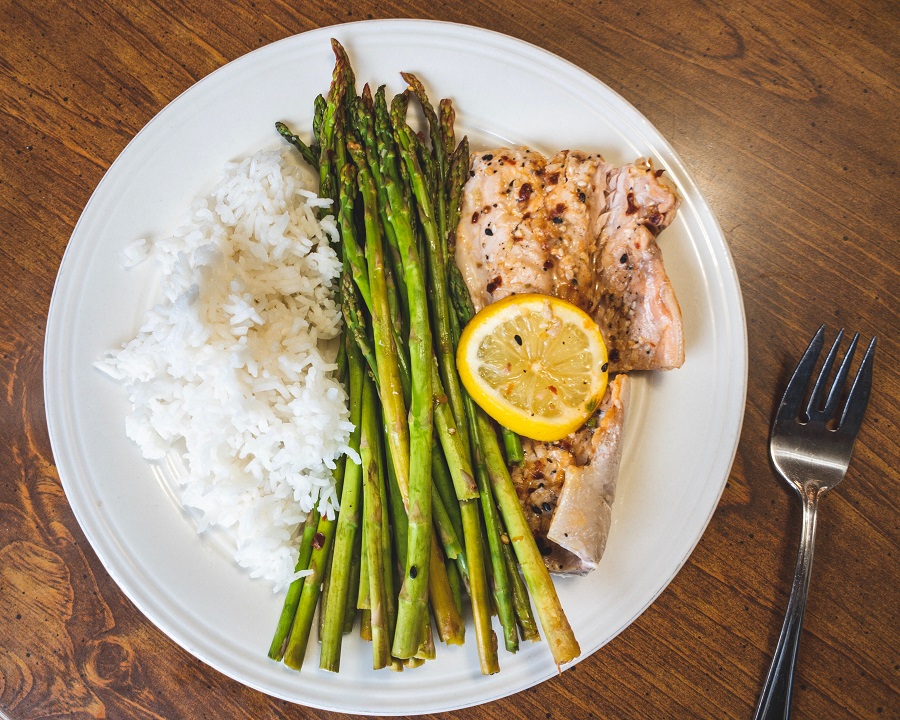 Cooking Asparagus
Asparagus does cook quickly in the crockpot. Most recipes have a shorter cook time. For example, on low for about 2 hours. If you need a recipe that will cook for longer, try one of these delicious asparagus soup recipes. Crockpots are meant to make cooking easier.
Of course, many of us prefer to use recipes that are set and forget recipes. We use our crockpots so that we can cook a meal at home without standing over it the entire time, stirring, flipping, and mixing. Soup recipes are that for crockpots, but there are plenty of other great recipes that are worth finding the time for.
Crockpot Asparagus With Lemon and Garlic | Low Carb Crock
Crockpot Cream of Asparagus Soup | Seduction in the Kitchen
Basic Cream of Asparagus Soup | The Spruce Eats
Crockpot Asparagus Chicken | Flour On My Face
Stupid Easy Asparagus and Chicken / Crockpot | Cook Pad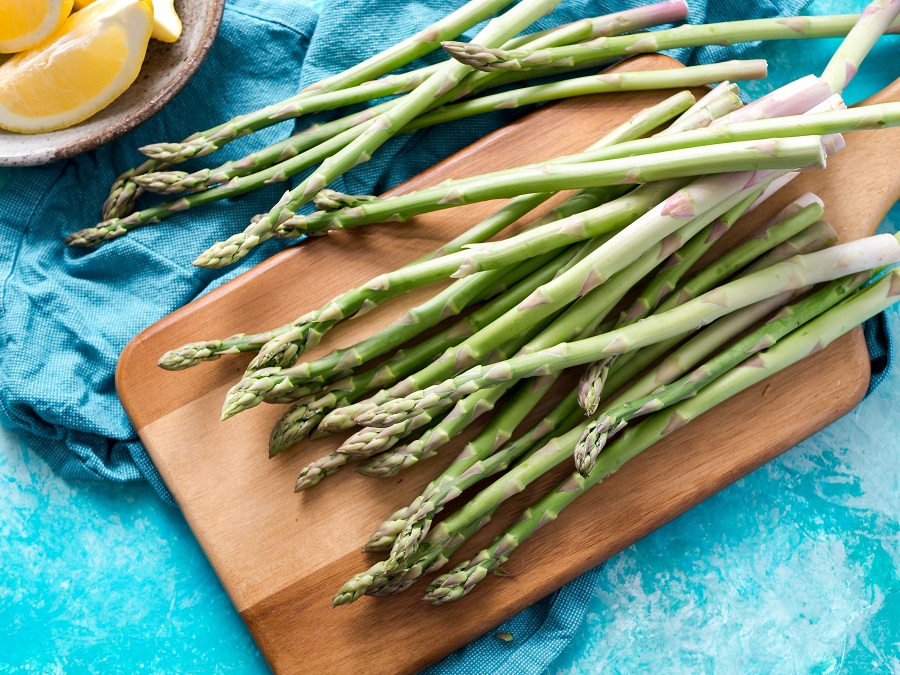 Amazing Flavor
Don't like the bitter taste of some asparagus? Try snapping off the thicker part of the stems before cooking. Generally, at the spot where you can snap the fresh asparagus stem will help you get rid of that bitterness. That is why you commonly see the tops of asparagus in other recipes.
However, the entire piece is edible and filled with nutrition. The goal of snapping the stem is simply to help get asparagus on more plates across the country. You'd be surprised by the things you can find in asparagus that are healthy.
Creamy Chicken and Asparagus – Crock Pot | Moms With Crock Pots
Slow–Cooked Asparagus with Garlic Butter | Slow Cooker Central
Slow–Cooker Lemon Pepper Chicken with Asparagus | Slow Cooker Gourmet
Asparagus and Cheese Crockpot Casserole | Food.com
Slow Cooker Chicken, Asparagus, Potato Dinner | 365 Day of Crock Pot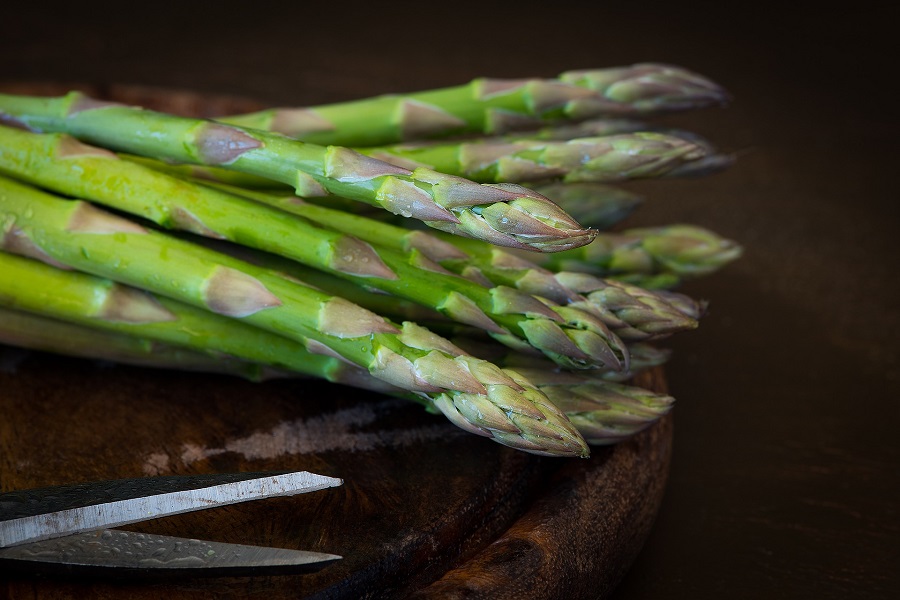 Nutrition
Asparagus is a nutritious and tasty way to get a ton of vitamins and minerals into your family's diet. It also contains a ton of fiber and is low calorie which does double duty in making you feel full and eat less. You can easily add asparagus to just about any meal as a side.
However, you can also make asparagus part of the main dish like a soup or a sheet pan chicken recipe. Ultimately, asparagus is the one vegetable that we should all be eating as often as possible thanks to its nutritious value. There is so much there for your body to take full advantage of and it tastes delicious.
Slow Cooker Creamy Asparagus Risotto | The Wimpy Vegetarian
Slow Cooker Cheesy Chicken Asparagus Casserole | Craving Something Healthy
Crockpot Quinoa Chicken Primavera | Pinch Of Yum
Slow Cooker Spinach, Asparagus, and Potato Soup | Bowl of Delicious
Slow Cooker Asiago and Asparagus Risotto | The Shabby Creek Cottage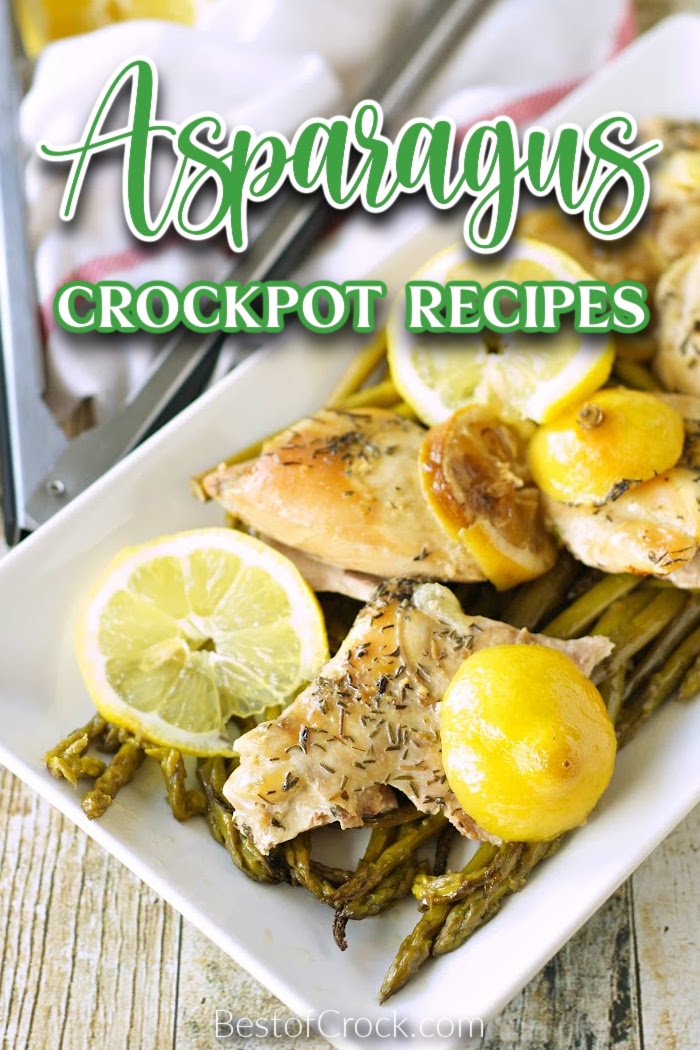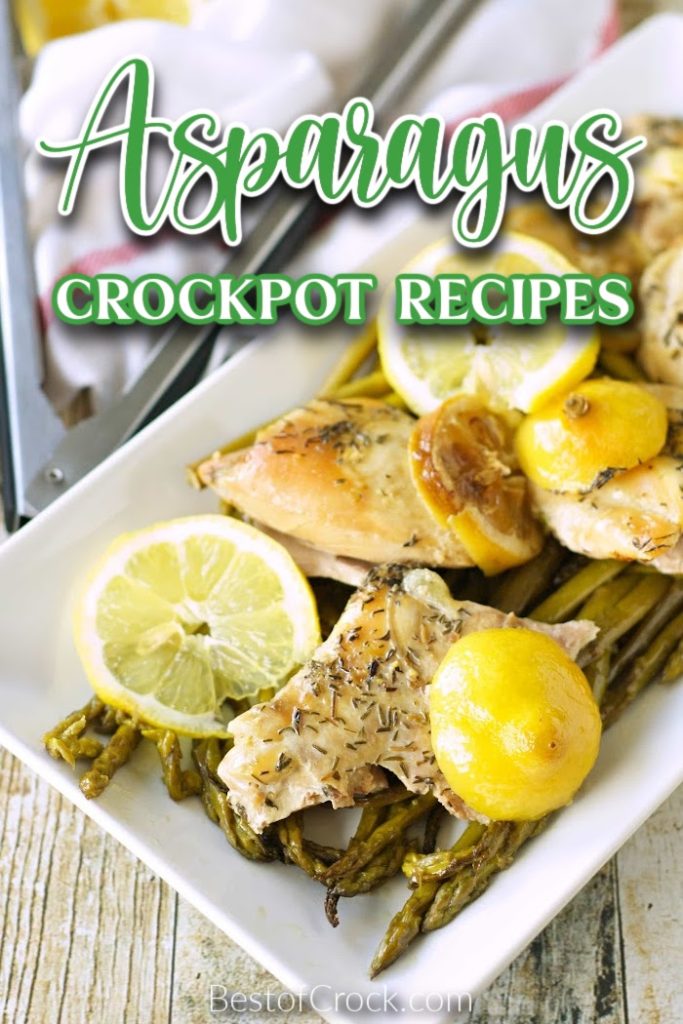 More Crockpot Recipes
Crockpot Unstuffed Cabbage Rolls | Stuffed cabbage rolls are great, but they usually break apart anyway. Why not just make a casserole made out of the ingredients from a cabbage roll?
Macaroni and Cheese Recipe | You haven't had macaroni and cheese until you've had macaroni and cheese made with real cheese at home.
Crockpot Pork Chops with Cream of Mushroom Soup Recipe | Pork chops are fantastic when they are given time to cook slowly in a crockpot.
Slow Cooker Shrimp Scampi Recipe | Get ready for one of the most impressive recipes to come from your crockpot to date.
Crockpot Hawaiian Chicken | You can also take a trip to Hawaii without even leaving your kitchen with this amazing Hawaiian chicken recipe.