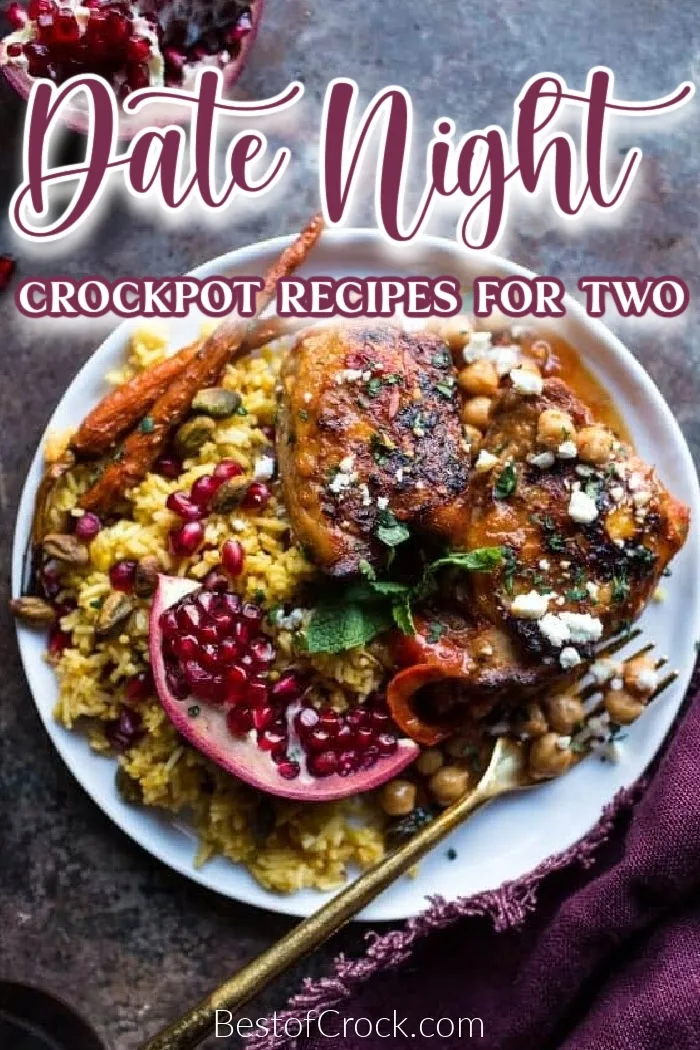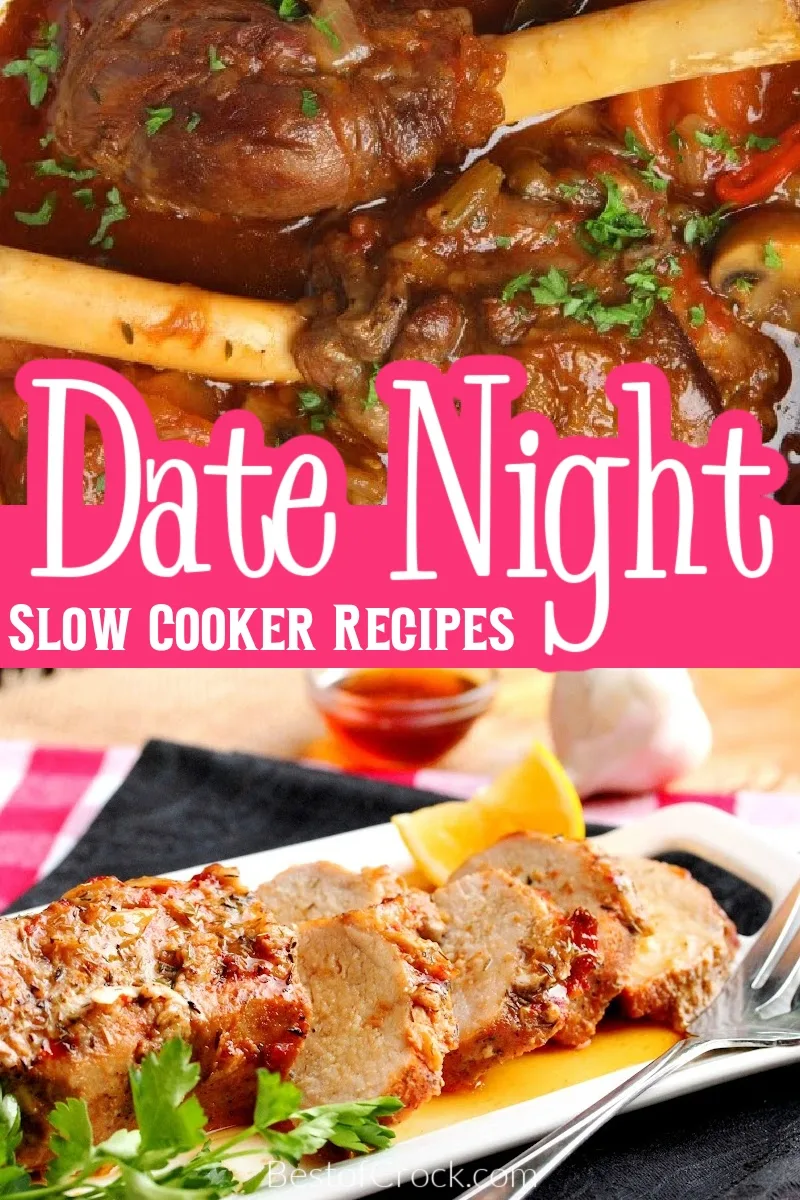 Date nights don't happen every night; otherwise, they wouldn't be special. But sometimes, we need a little help putting together the meal. We want it to be impressive, but we also don't want to spend too long in the kitchen. Luckily, date night crockpot recipes can make a difference.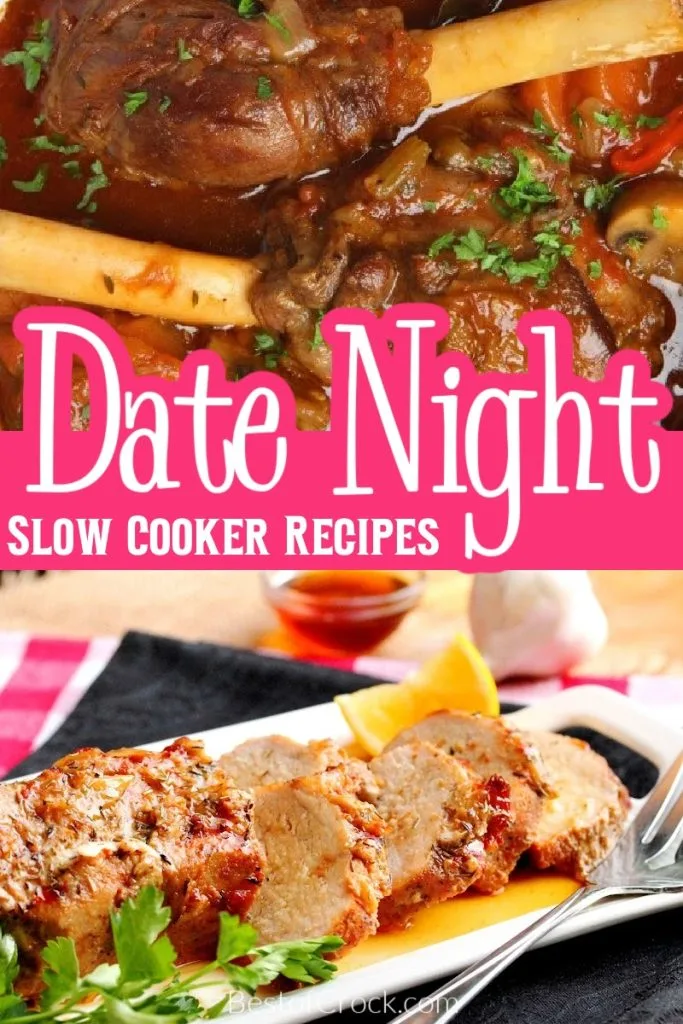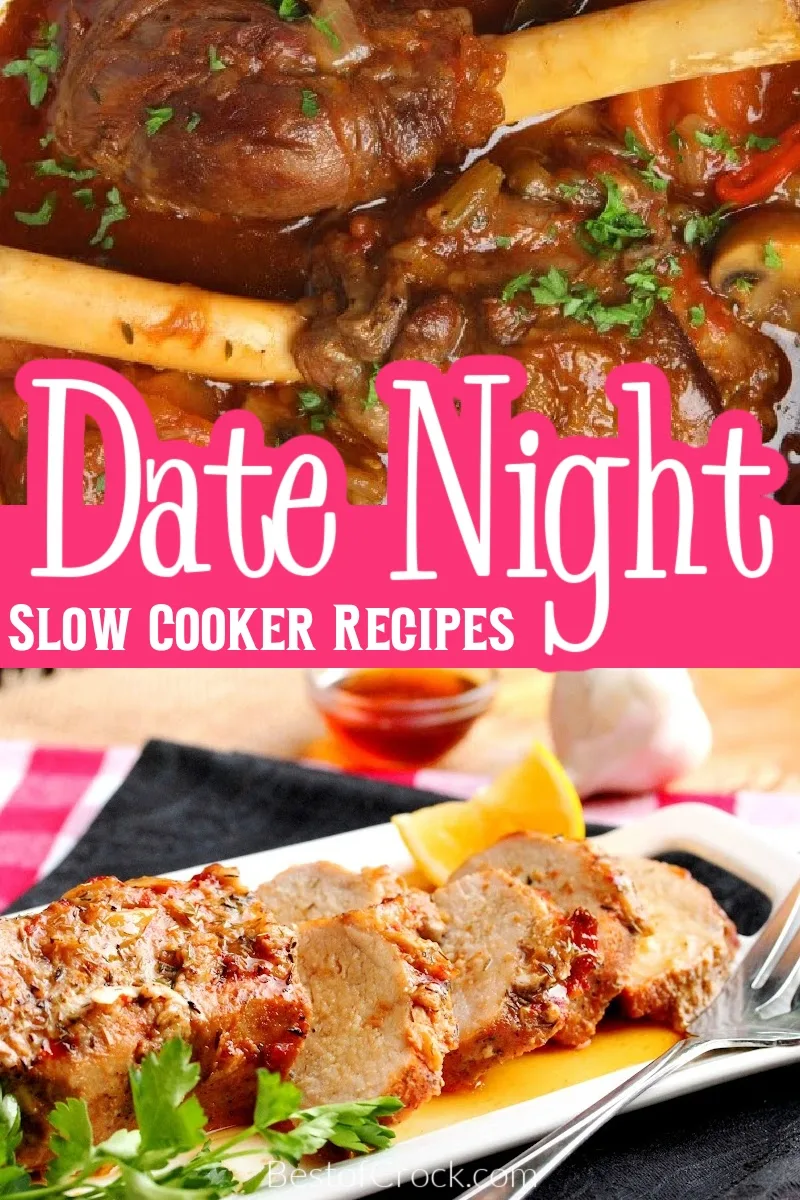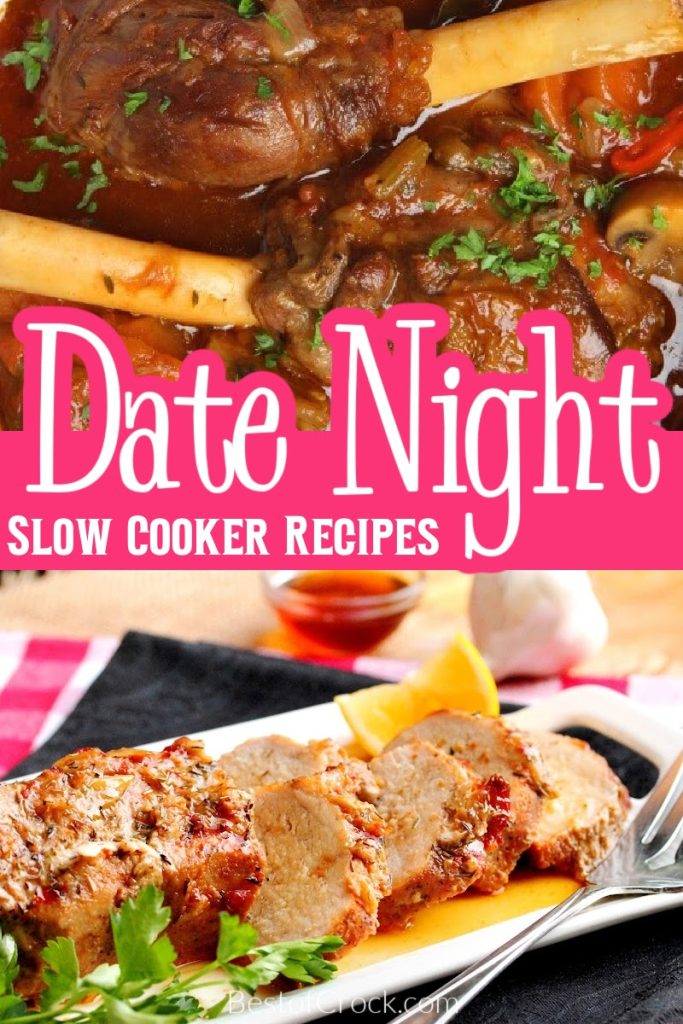 Date night crockpot recipes can help you create a romantic meal for two with easy and impressive dinner recipes. Date nights should be romantic and fun and shouldn't cost an arm and a leg. There are plenty of options around town and even more in the city nearby.
But we don't always want to rely on others to create our romantic moments. Not to mention, a lot of those outside options come at a pretty high price; romance isn't always cheap. Luckily, we have an option that won't take much money at all, a date night at home.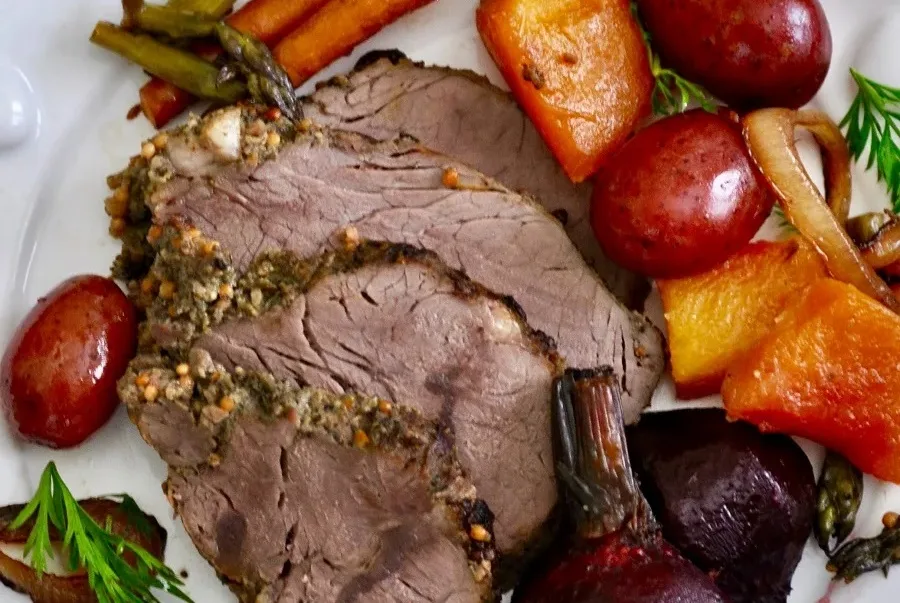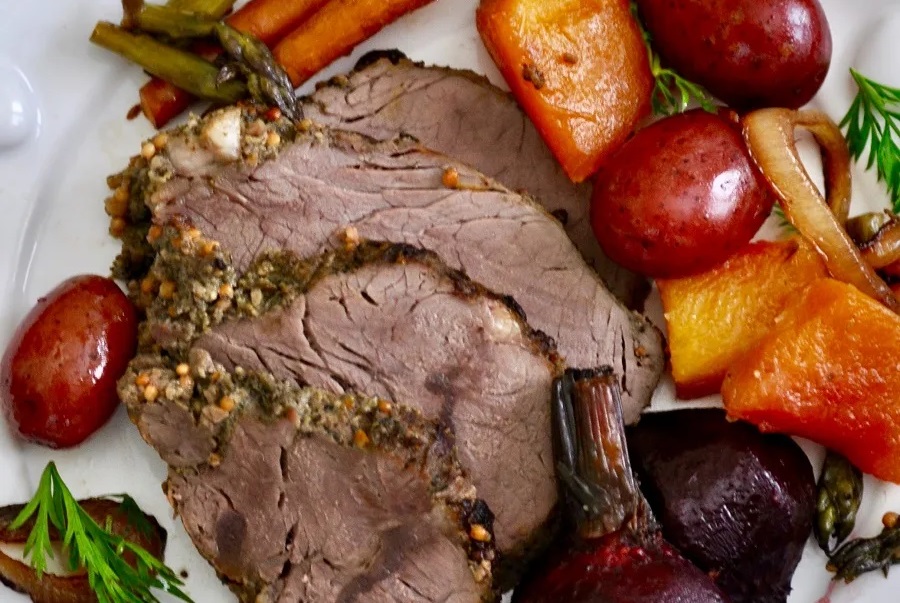 Home date nights usually include romantic music, some accessories like flowers and candles, a bottle of wine, and, of course, a meal. The question is, what are you going to cook? You could spend hours making the perfect lamb shanks or perfect the art of a good risotto.
But there is nothing better than pulling off a romantic meal with the help of a crockpot. Crockpots use slow cooking to make juicy, tender meat or flavorful pasta sauces that are perfect for date nights. You just need a little help with date night crockpot recipes to help you get started.
These recipes will fit perfectly on a date night menu at home and won't require a whole lot of effort. Of course, you must plan ahead so that the meal comes together in time. But the planning is easy; manufacturing romance will take a lot more effort.
Slow Cooker Beef Roast with Potatoes and Carrots
Beef Stroganoff with French Onion Soup
How to Make Crockpot Meatballs
Crockpot Pork Chops with Cream of Mushroom Soup Recipe
Slow Cooker Shrimp Scampi Recipe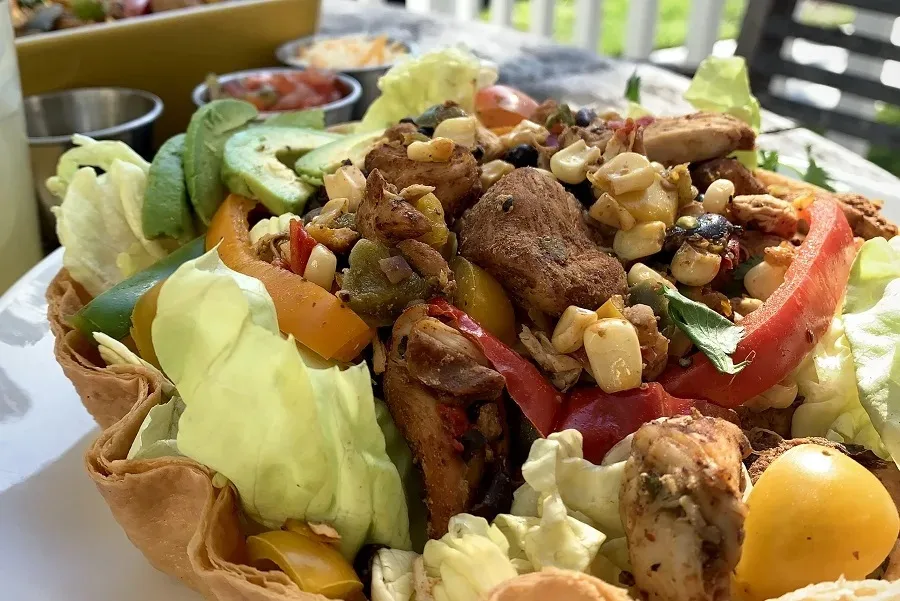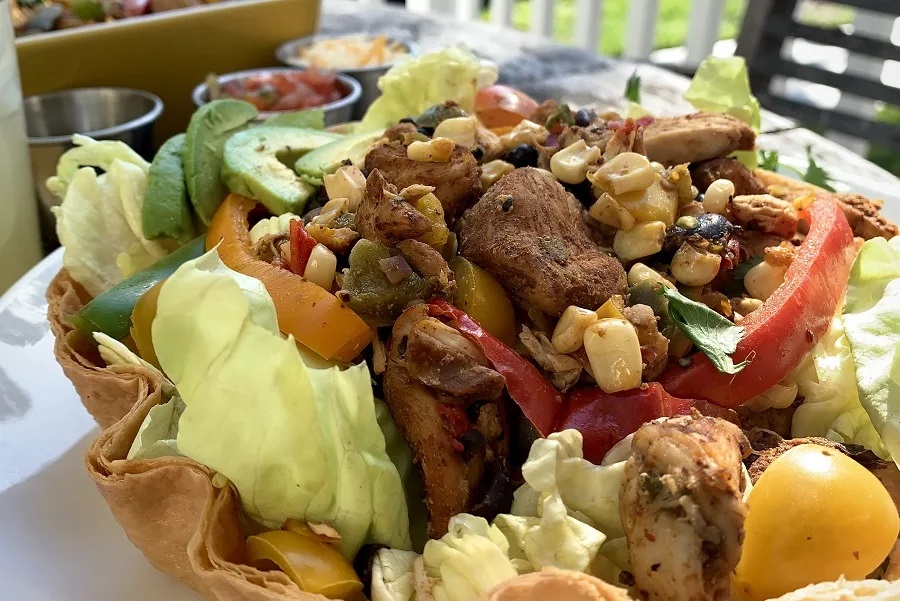 Date Night Crockpot Recipes
There really is nothing that makes any specific recipe romantic. However, we as a society consider plenty of meals to be romantic. Almost anything Italian will work in most cases, but that doesn't mean you have to stick to a carb-heavy meal.
You can venture outside of the norms and make something entirely different. The point of a romantic meal is not really the food you're eating. A romantic meal is about the person you share the meal with, above all else.
How to Make Crockpot Hawaiian Chicken
Crockpot Macaroni and Cheese Recipe
Easy Crockpot Chicken Fajitas with Frozen Corn
Crockpot Chicken Tortilla Soup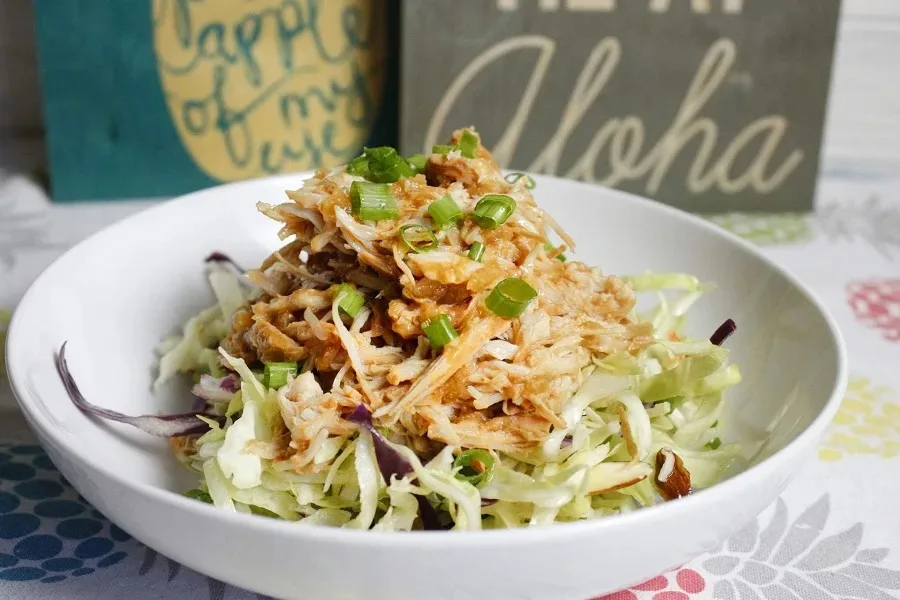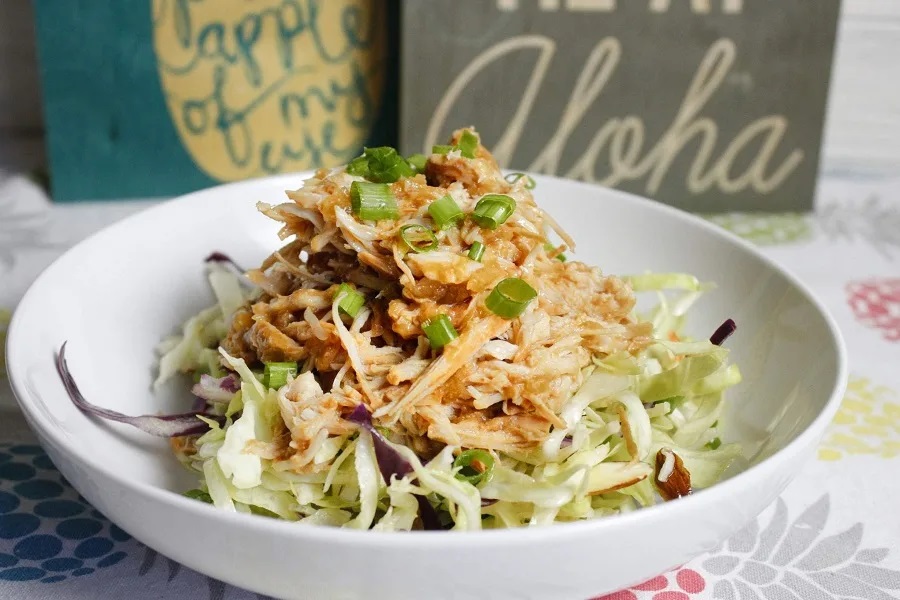 Creating a Romantic Meal
There are plenty of tips for date nights at home. However, the best tip is not to stress over any one aspect of the evening. These date night crockpot recipes can help you put together a good menu. But you should also be prepared to plan ahead a bit.
Crockpot recipes usually take hours to cook. That cooking time means you will want to ensure you get it started in time to be ready for the evening. You will also want to time out when you start the side dishes. The goal should be to serve up a delicious, hot meal for the person you love.
Asian Short Ribs | Damn Delicious
Slow Cooker Lamb Shanks | CD Kitchen
Chicken Parmesan | Taste of Home
Honey Garlic Pork | She Knows
Honey Harissa Chicken | Half-Baked Harvest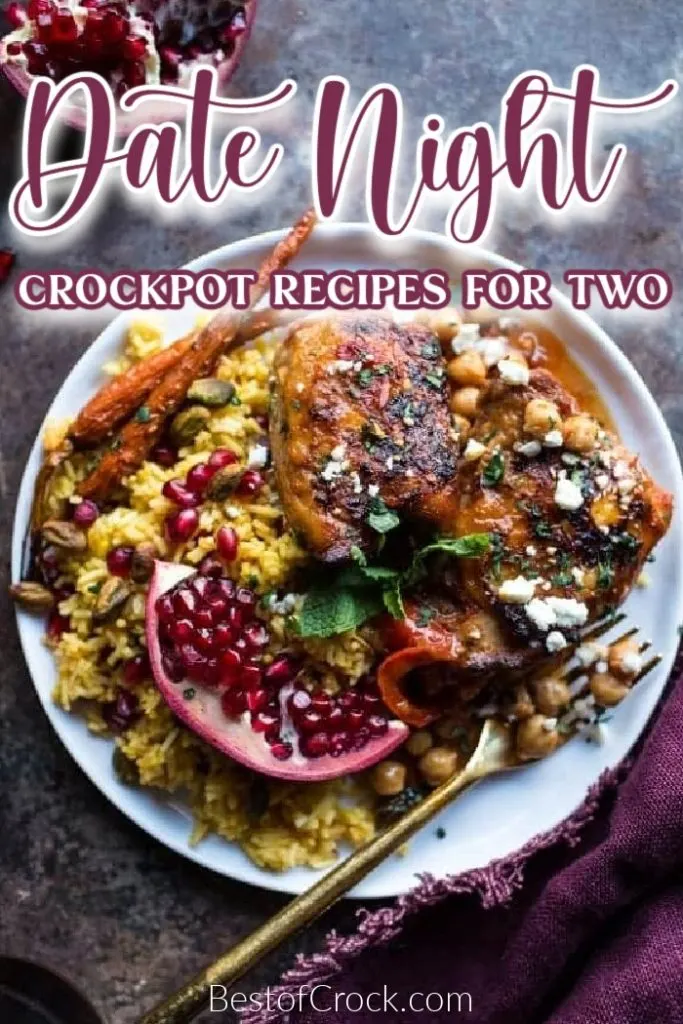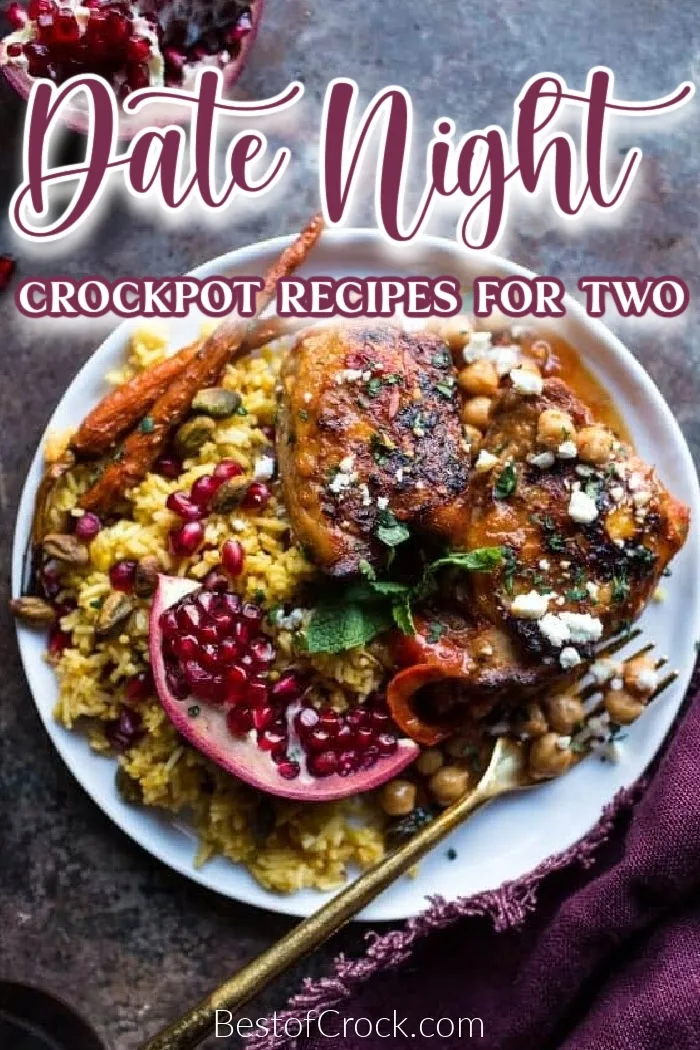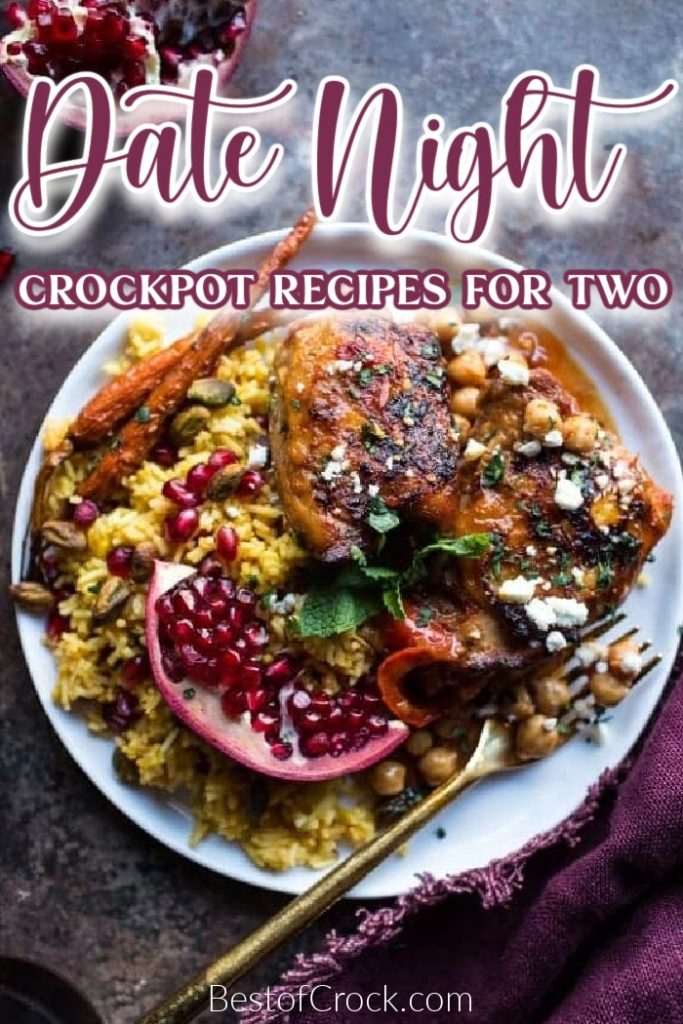 More Crockpot Recipes
Crockpot Candy Recipes. | You can easily use your crockpot to make some candy for the dessert portion of your evening.
Crockpot Bourbon Punch Recipes. | Bourbon punch would be a bad use of your crockpot for a date night, but delicious nonetheless.
Healthy Crockpot Snack Recipes. | Snacks are not really date night recipes, but you will want to get the most out of your crockpot.
Slow Cooker Fruity Dessert Recipes. | Fruity desserts could make for a delicious end of the night at home with your partner.
Slow Cooker Chicken Taco Recipes. | Chicken tacos are perfect for the day after a date night when you don't feel like eating too heavily.