Instant Pot Dinner Recipes with Beef that Take 20 Minutes or Less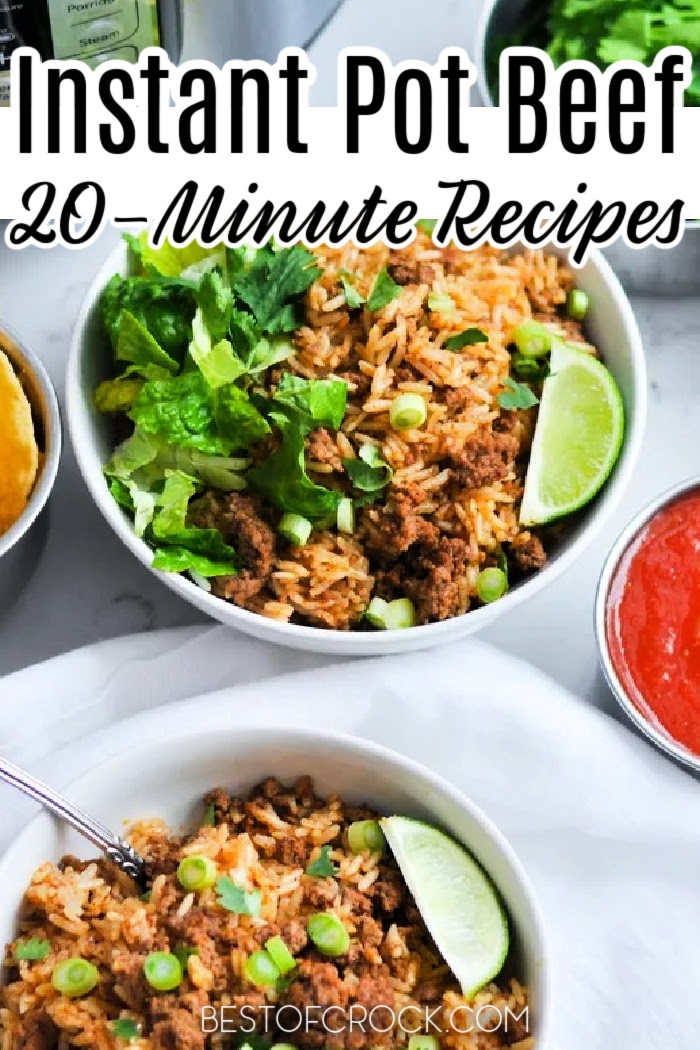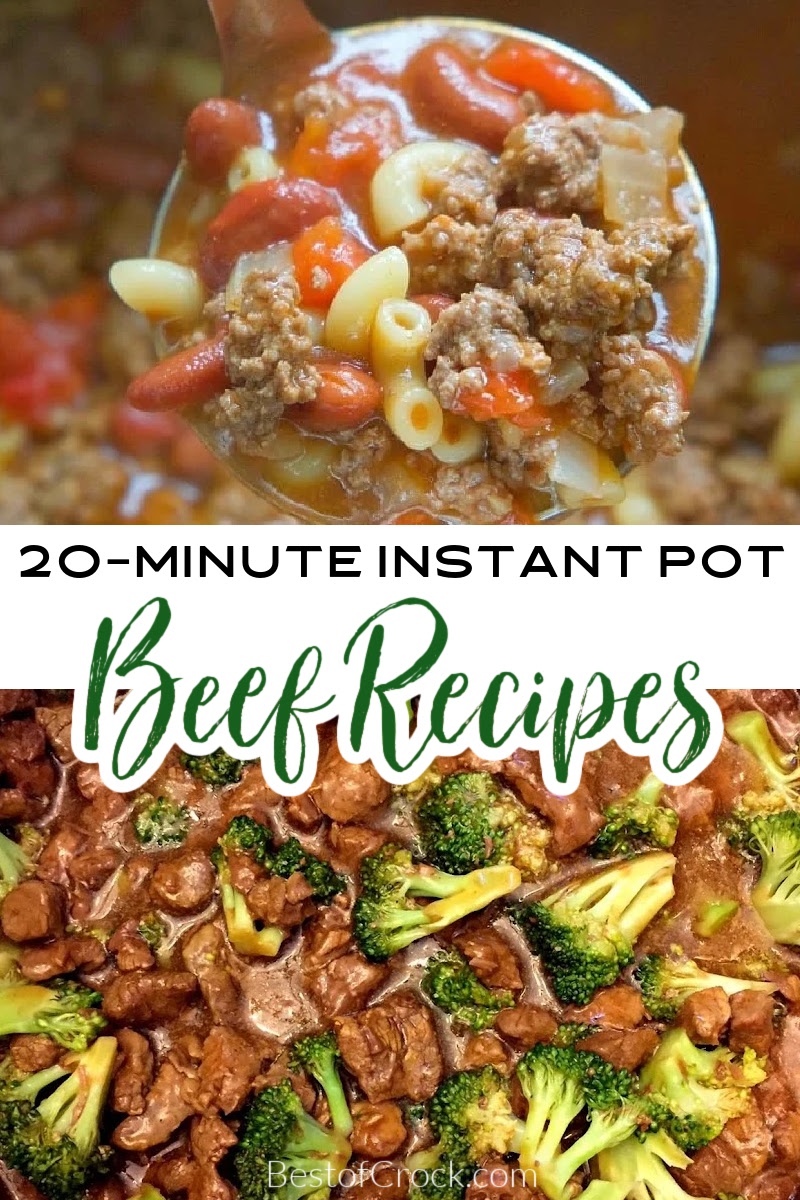 The biggest draw of an Instant Pot is its cooking speed. You can cook an entire dish in under 20 minutes, thanks to the Instant Pot. But a great place to get started is with Instant Pot dinner recipes with beef, all of which take 20 minutes or less.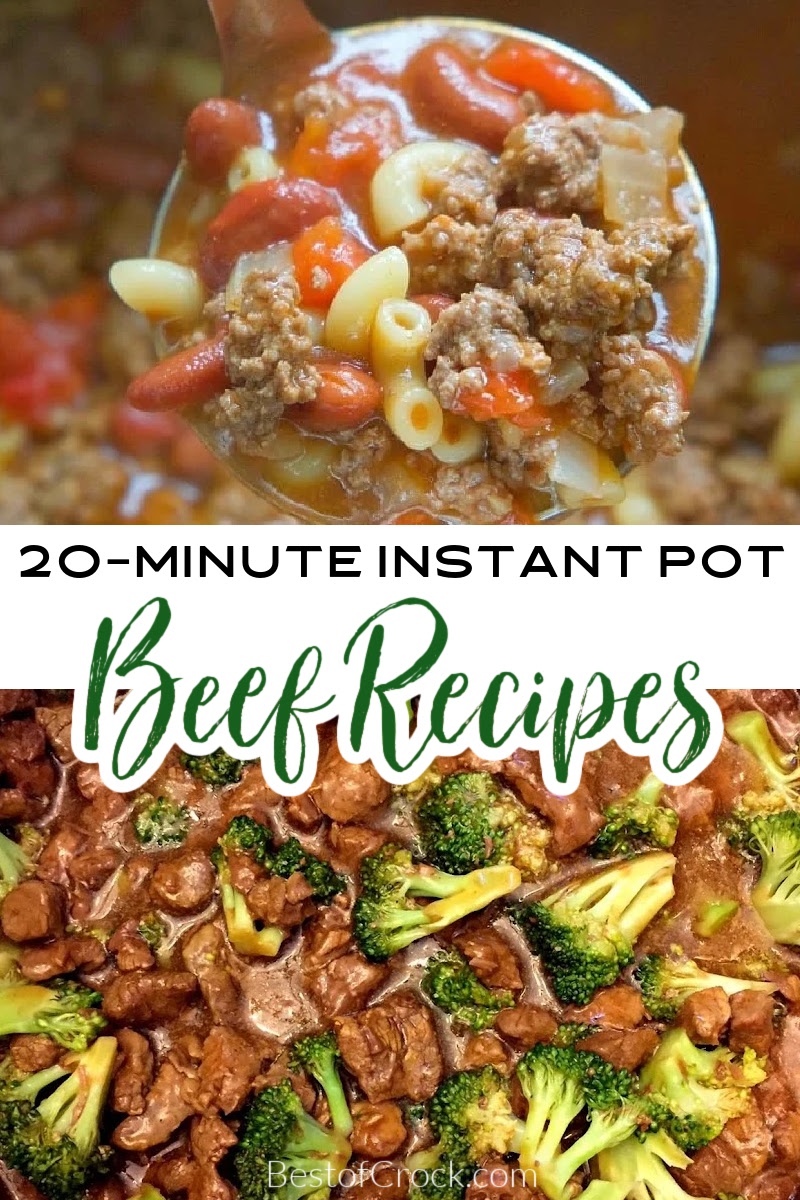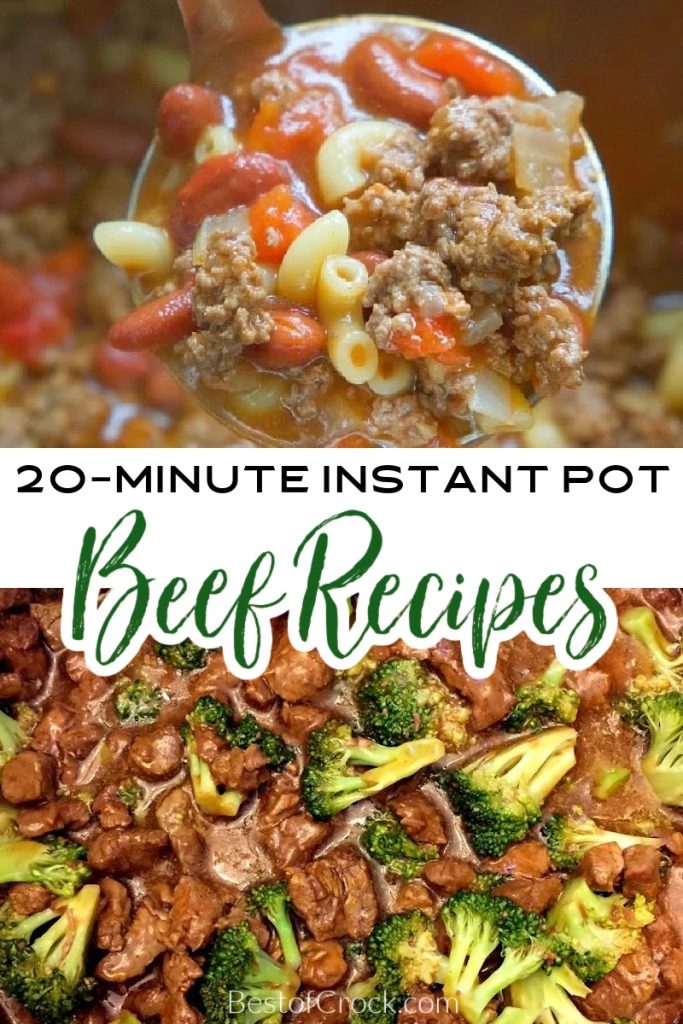 Spend less time cooking with the help of the best Instant Pot dinner recipes with beef that take 20 minutes or less. What is the worst part about cooking? Most people will say the amount of time it takes. We come home from a full day at work, and then we have more work to do before we can fully relax.
No one wants to spend their entire evening in the kitchen cooking dinner. But there are ways you can speed things up. Meal prep is a great idea; cook all of your meals for the week on Sunday and then just warm them up throughout the week.
Another option is to eat out instead of cooking an entire meal. However, eating fast food too often is bad for your health, and restaurants can get pricey. The last option is just to bite the bullet and cook something when you get home from work.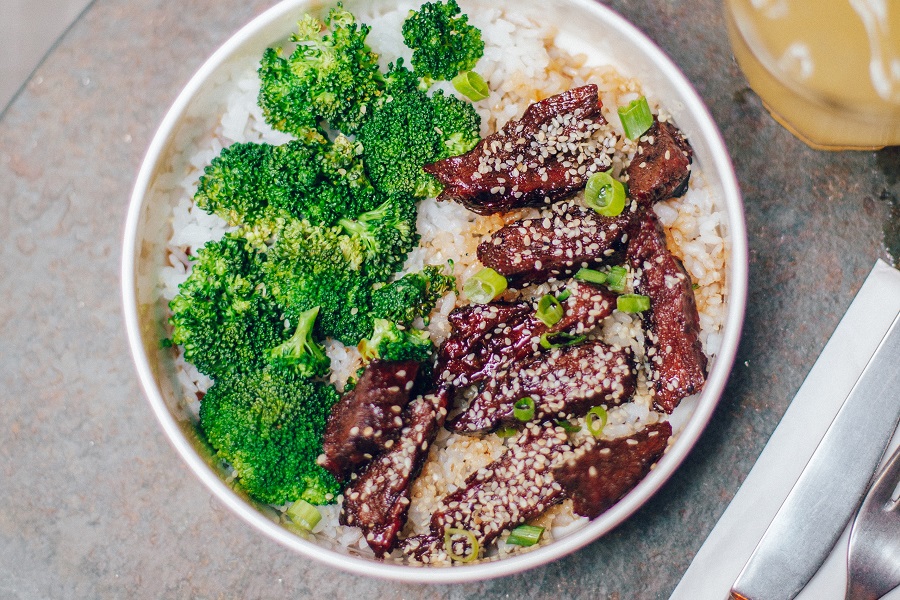 That is where the Instant Pot can lend a helping hand. Your Instant Pot is ideally suited for cooking a meal in less time than a stove or oven would take. That means you can get to your relaxation time sooner before starting all over the next day.
The question is, which recipes will be the quickest but also the most delicious and filling? It seems like there is no way you would find recipes that meet all three qualifications for an easy dinner recipe. However, these Instant Pot dinner recipes with beef take 20 minutes or less to cook and are filled with flavor that will help you want more and more until you have met your limit.
Beanless Instant Pot Ketogenic Chili Recipe | Best of Crock
Instant Pot Beef and Broccoli | Melanie Cooks
Beef Stew | Craft Create Cook
Low Carb Taco Soup | Low Carb Yum
Chili Mac | The Typical Mom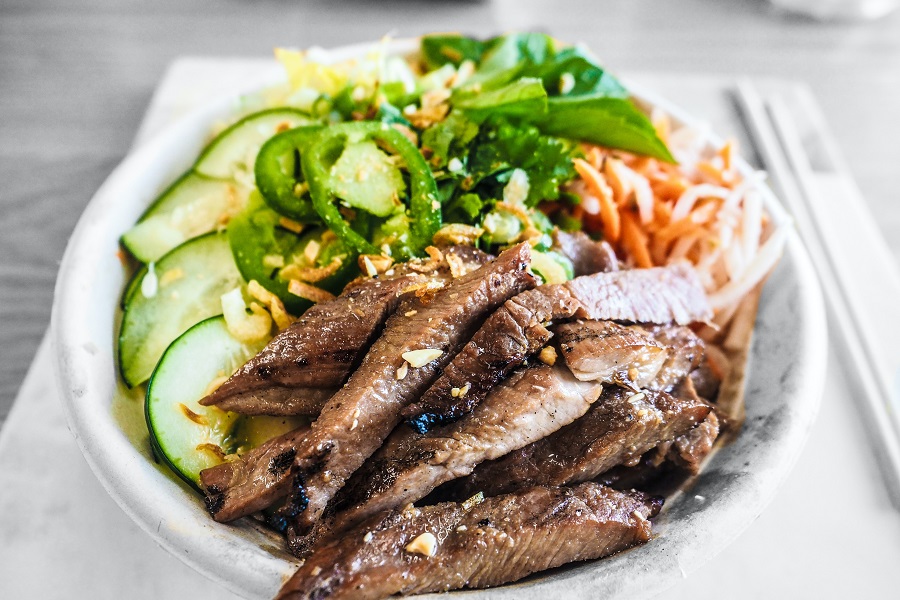 Instant Pot Dinner Recipes with Beef
Beef is delicious meat to cook, filled with its own flavor, and takes on seasonings well. You will be able to make beef every single night for dinner this week, maybe even for the next few months, and you wouldn't have to repeat a single recipe.
These are great recipes to get started with, so you can learn more about cooking beef in an Instant Pot. There is nothing wrong with a bit of trial and error as well. You may be able to find ways to make these recipes go quicker as you learn.
Mongolian Beef | A Fork's Tale
Spaghetti and Meatballs | Food Network
Taco Rice Bowl | Ana Ankeny
Cheesy Taco Pasta | The Foodie and The Fix
Goulash | Easy Instant Pot Recipes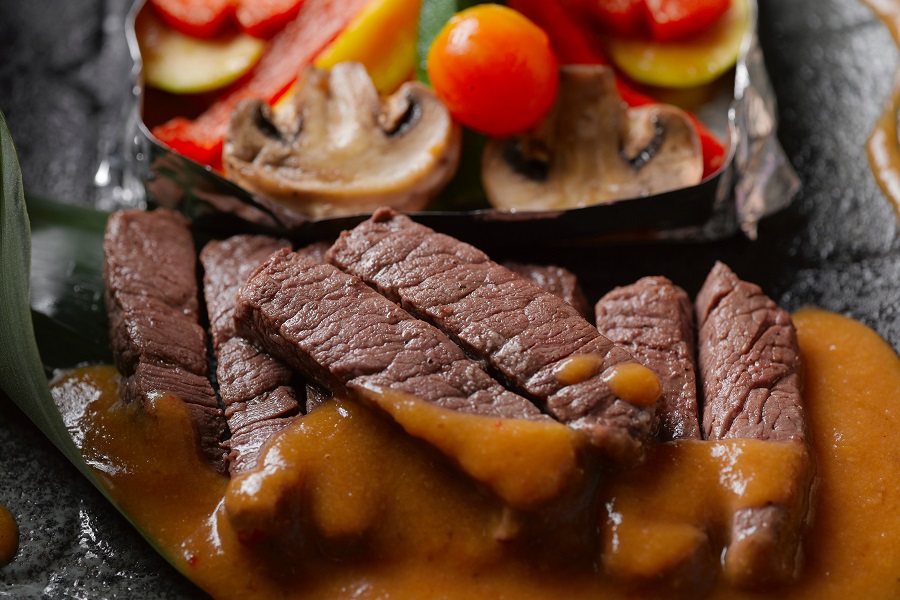 Instant Pot Speeds
The Instant Pot can cook things faster thanks to the mixture of pressure and heat. The pressure intensifies the heat, cooking at a higher heat than normal. However, the steam from the food is also trapped inside, which helps cook the food thoroughly.
That steam also helps keep Instant Pot dinner recipes with beef more tender and juicy. There are a couple of things you will want to be double sure of when using an Instant Pot. You will want to set the time properly and keep in mind that there is some pressure building time.
But you should also pay close attention to the pressure release directions in these recipes.
Philly Cheese Steak Sandwiches | Recipe This
Sloppy Joes | I Don't Have Time for That
Ribeye Steak | Live Strong
Picadillo | Aimee Mars Living
Taco Beef | Sconce and Scone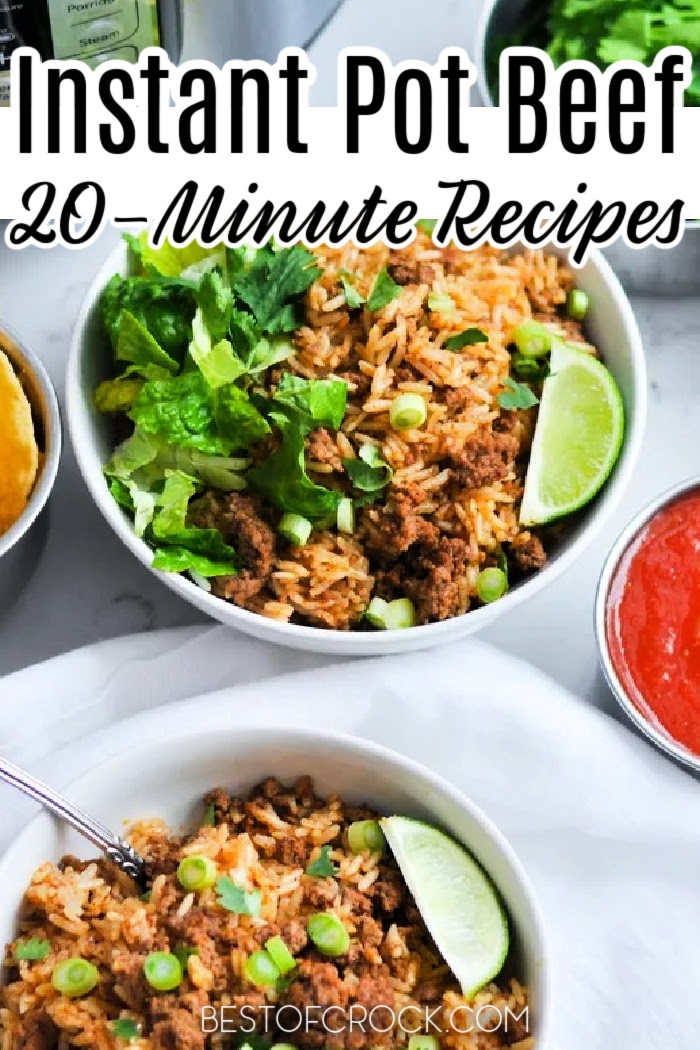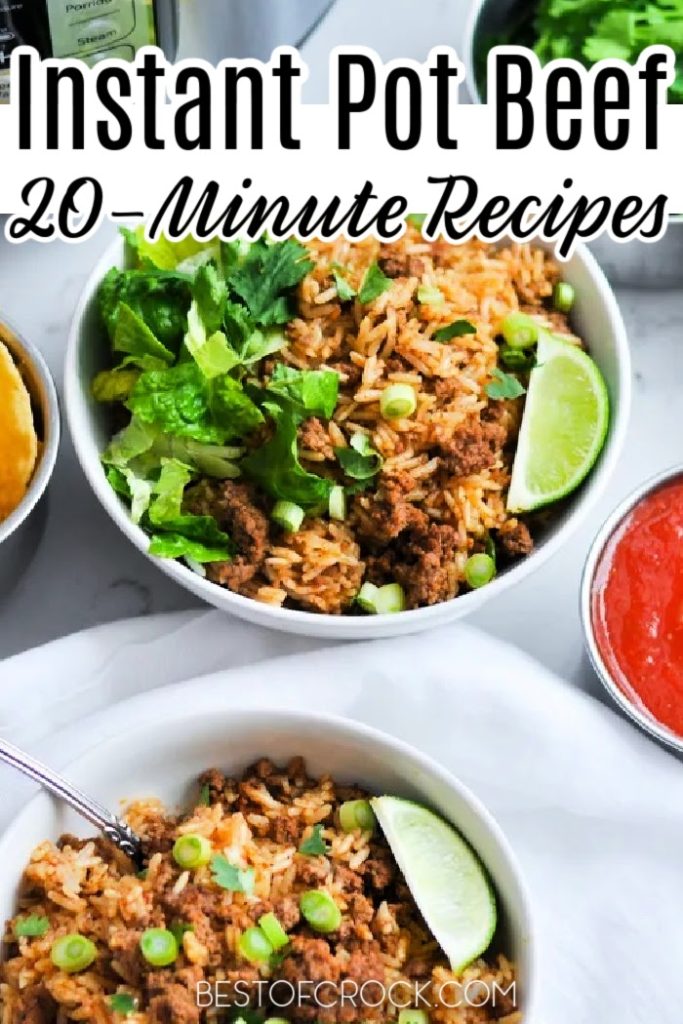 More Instant Pot Recipes
Healthy Instant Pot Vegetable Beef Soup | Vegetable and beef soup is like an entire meal in one bowl packed with flavor.
Instant Pot Goulash Recipe with Beef | Goulash doesn't sound like something you would want to eat. But you will after you try this one.
Instant Pot Chicken Noodle Soup | Chicken is another great meat to cook in an Instant Pot. This chicken soup recipe is perfect for fall and winter.
Low Carb Instant Pot Pork Chops Recipe | Switch things up entirely and cook your pork to the perfect temp in your Instant Pot.
Instant Pot Chicken Pot Pie Casserole | Chicken pot pie casserole allows you to enjoy the flavors of a chicken pot pie without the burning sensation.