Crockpot Candy Recipes | Slow Cooker Holiday Recipes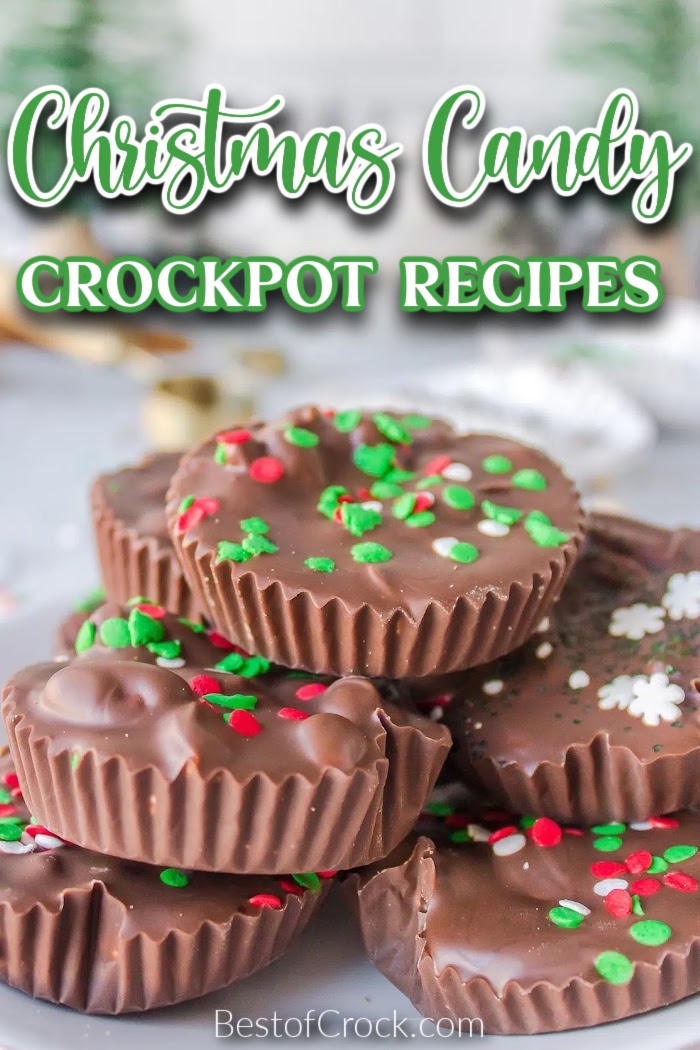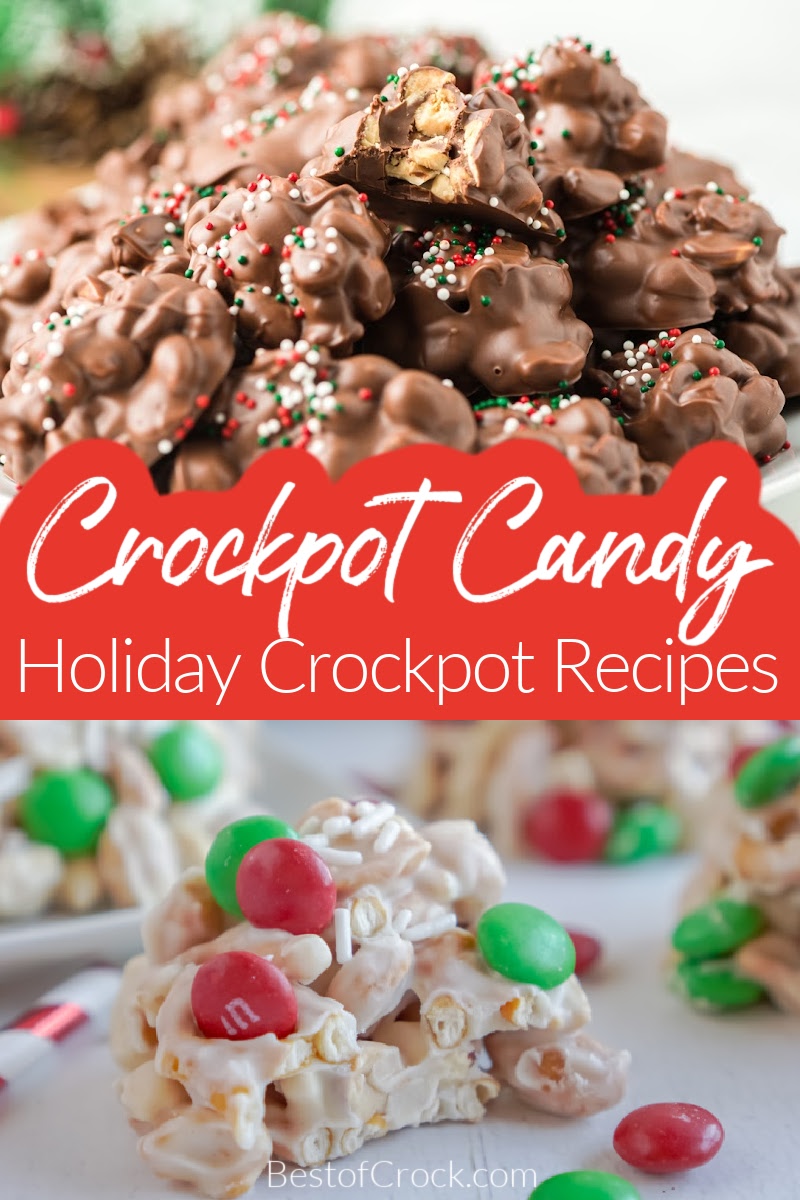 We delve into recipes from the internet all of the time, but candy seems untouchable. We can make a fantastic chicken dinner, but dare we make bite-sized chocolate? The answer is yes! We can use crockpot candy recipes for a delicious holiday treat.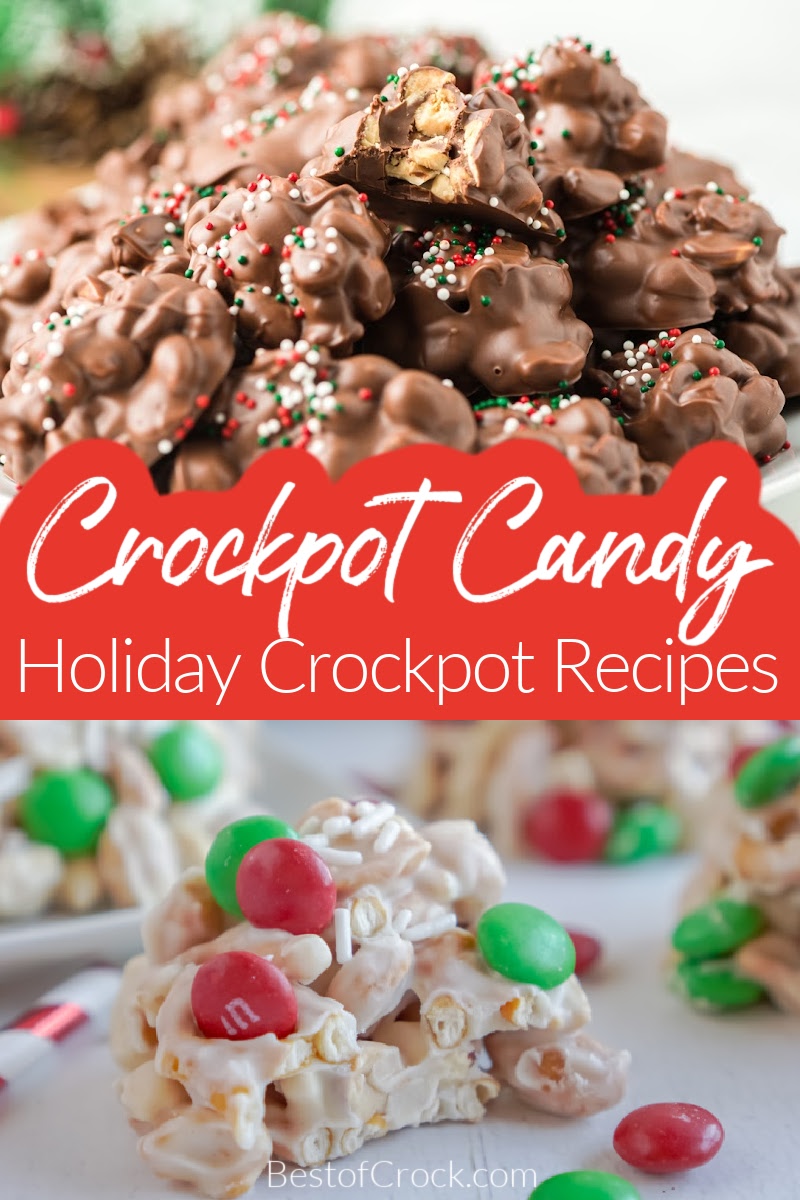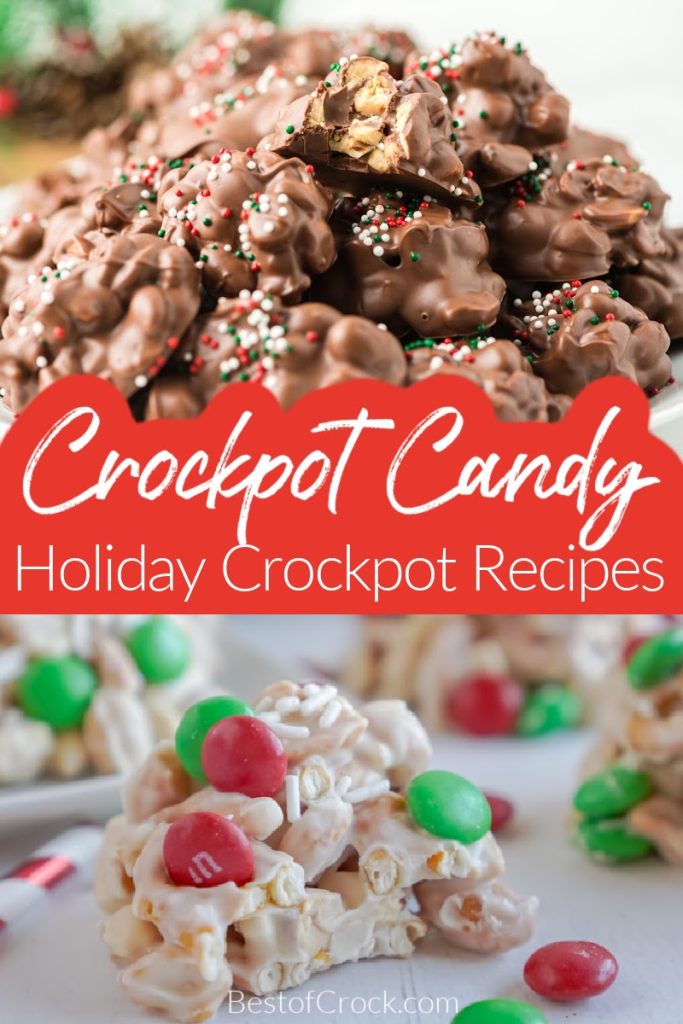 Crockpot candy recipes are perfect holiday slow cooker recipes we can use as gifts or in place of holiday cookie recipes. Crockpot candy is so easy to make! You can make chocolates that rival Sees Candy without breaking a sweat.
The trick is using something quickly pulled out of the crockpot, drenched in chocolate. You'll end up placing clusters of that filling covered in chocolate on parchment paper or something similar to set. You will end up with a delicious, bite-sized piece of chocolate that has a crunchy filling.
But these chocolates don't have to be just for us. There is a tradition that some people have where they make Christmas cookies from scratch every year. These cookies then get separated into bundles and then handed out amongst friends and family.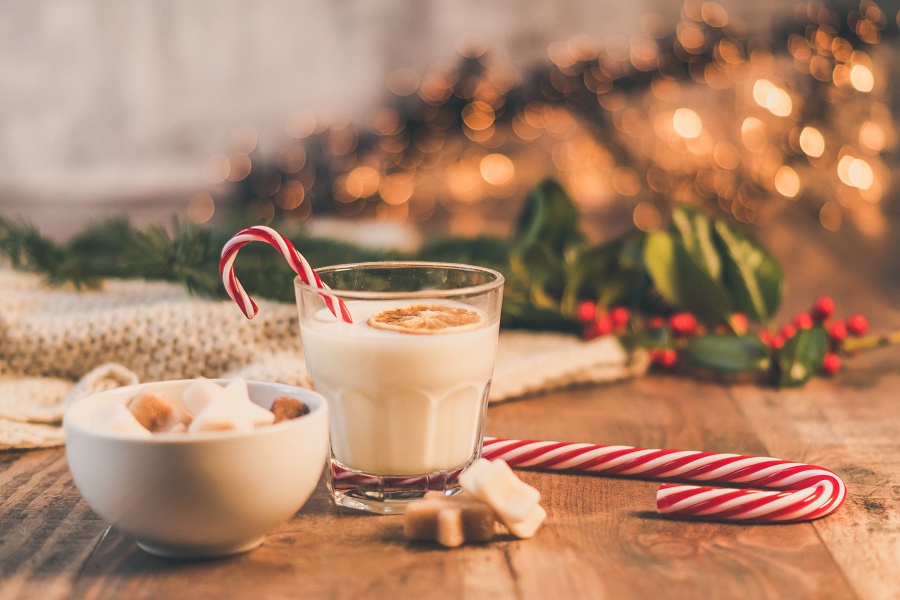 In fact, some people look forward to this these holiday treats more than any other aspect of the season; those would be some fantastic cookies. The problem with tradition is that, eventually, it starts to feel routine.
There is nothing wrong with having routines, but it is nice to take the scenic route once in a while. That is what these candies will do. You can make as many different crockpot candy recipes for the holidays, separate into bundles, and then hand them out to your friends and family.
You can even make the candy addition to the cookies! These recipes are so easy that doubling down won't be difficult at all. You just need to pick your favorites, and we're off to the holiday bake-offs!
Peanut Butter Candy | Pint-Sized Treasures
Sweet and Salty Candy | Real Housemoms
Crockpot Christmas Peanut Butter Cups | The Magical Slow Cooker
Christmas Crack | Balancing Motherhood
White Chocolate Pretzel Candy | Lemon Peony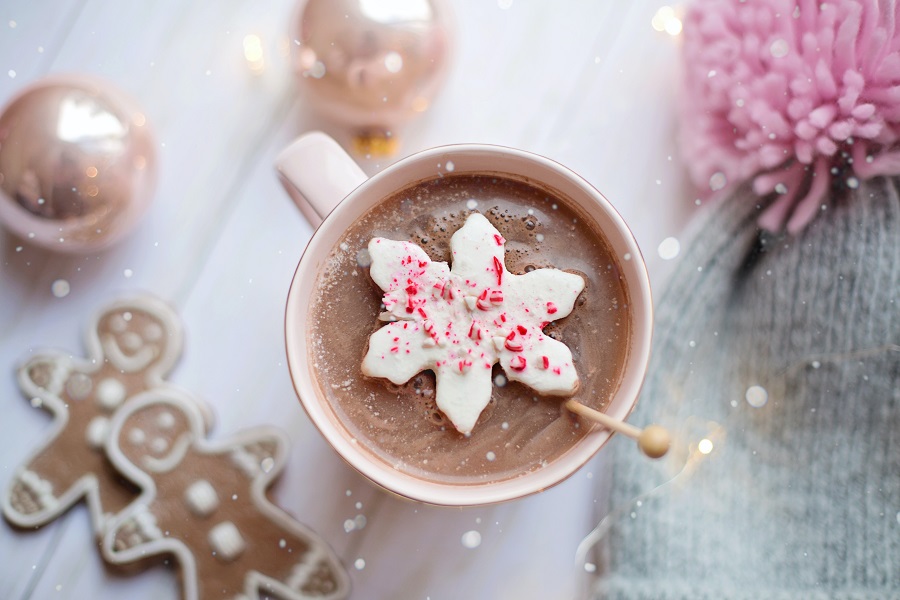 Crockpot Candy Recipes
Crockpot candy is not very difficult to make at all. You will need to prep a few ingredients; however, most of them will be dump-and-go. Dump-and-go recipes are recipes that only require you to drop the ingredients into the crockpot with little to no prep at all.
Then, you turn on the crockpot, let it heat the ingredients, and then get to serving. Candy will require a little more at the end, but prep time will be a breeze.
Rocky Road Peanut Clusters | Sugar Spun Run
Crockpot Candy Cane Bark | Crock-Pot Ladies
Cinnamon Sugar Candied Almonds | Persnickety Plates
Slow Cooker Fudge | Creme de la Crumb
Chocolate Pretzel Rods | Practical Stewardship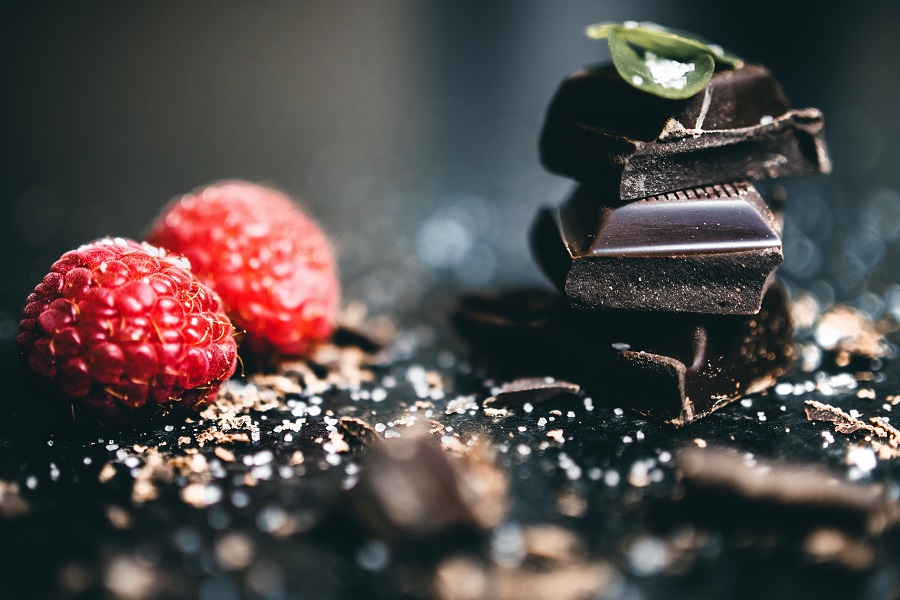 Candy Gift Ideas
Food makes a great gift for anyone, any time of the year. We use food as a way to make a connection. In fact, one of the best sales tactics is to talk about food to break the ice. That is why making crockpot candy recipes is a great way to make small gifts for those in our lives whom we care about but don't have a strong connection with daily.
These bundled together would make great gifts for mail people, package delivery drivers, trash women and men, barbers and hairstylists, and whomever you have in your life that you want to say thank you to that won't be at the Christmas party.
Candied Pecans | Dinner, Then Dessert
Caramel Fudge | Baking Queenzy 74
Peppermint Pretzel Candy | Cookies & Cups
Reese's Fudge | Hugs & Cookies XOXO
Peanut Brittle | Key Ingredient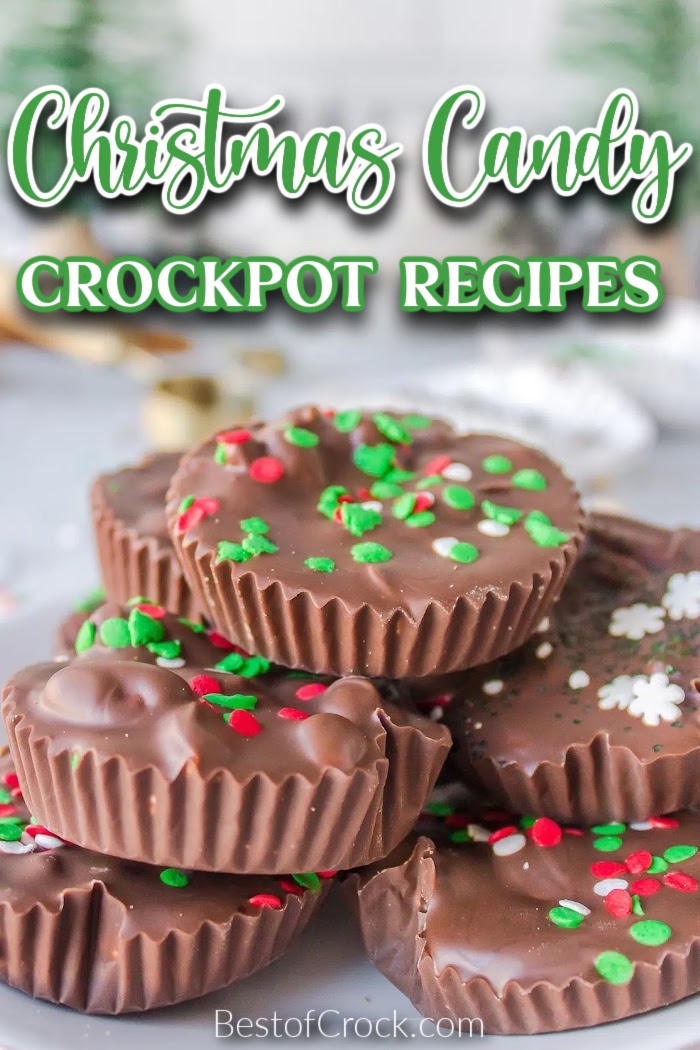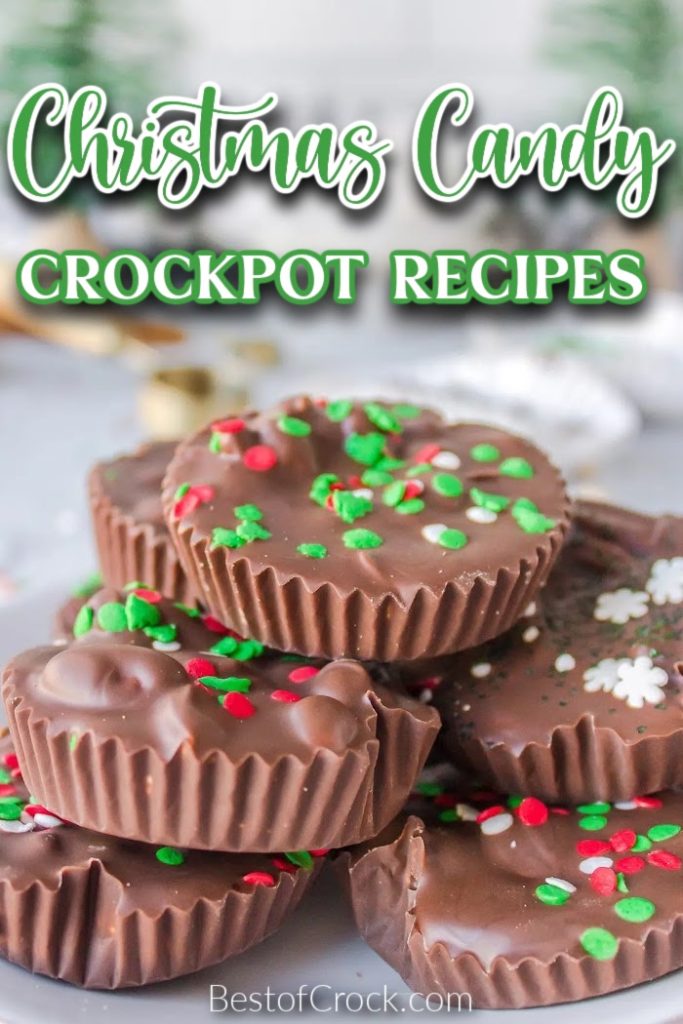 More Crockpot Recipes
Best Crockpot Holiday Appetizers | We have to cook a lot for the holidays. The crockpot can make all of that cooking much easier.
Crockpot Monkey Bread Recipes | Monkey bread is one of those recipes that works great for breakfast or as dessert.
Crockpot Spiked Hot Chocolate Recipes | 'Tis the season for some hot chocolate!
Little Smokies with Brown Sugar Recipes | We have a few classics for party appetizers; little smokies are among them.
Easy Crockpot Sangria Recipes | Sangria is a great recipe to make for adults during the holiday season.