Instant Pot Chuck Roast Recipes that are not a Pot Roast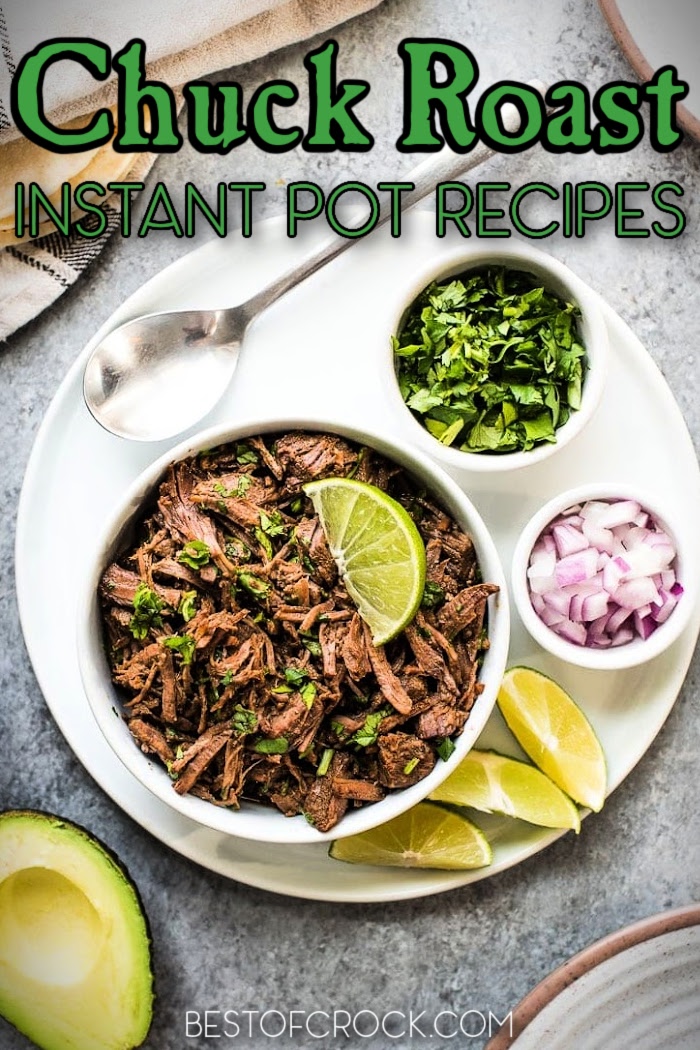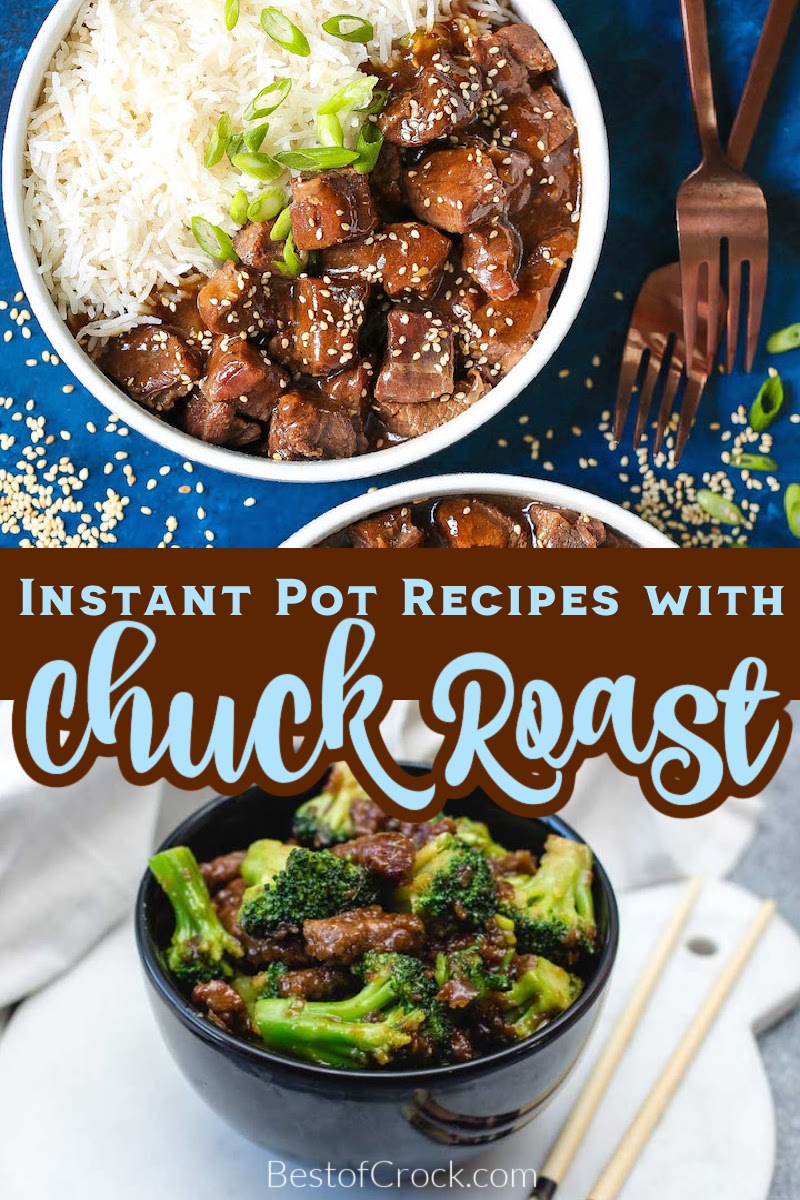 Chuck roast sounds like you are getting a bad cut of meat, one that was going to be chucked away. However, the chuck roast is actually part of the shoulder and is known to provide a rich beef flavor. You can also use Instant Pot chuck roast recipes that will enhance the flavor.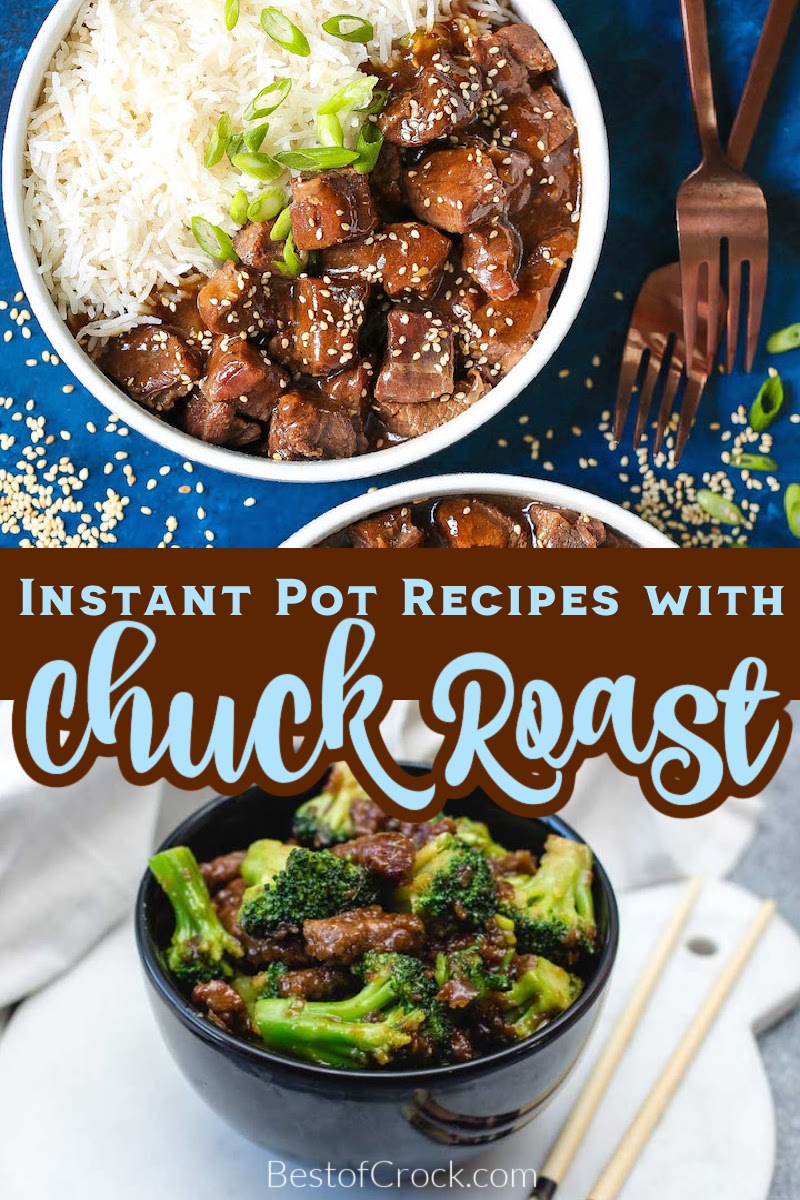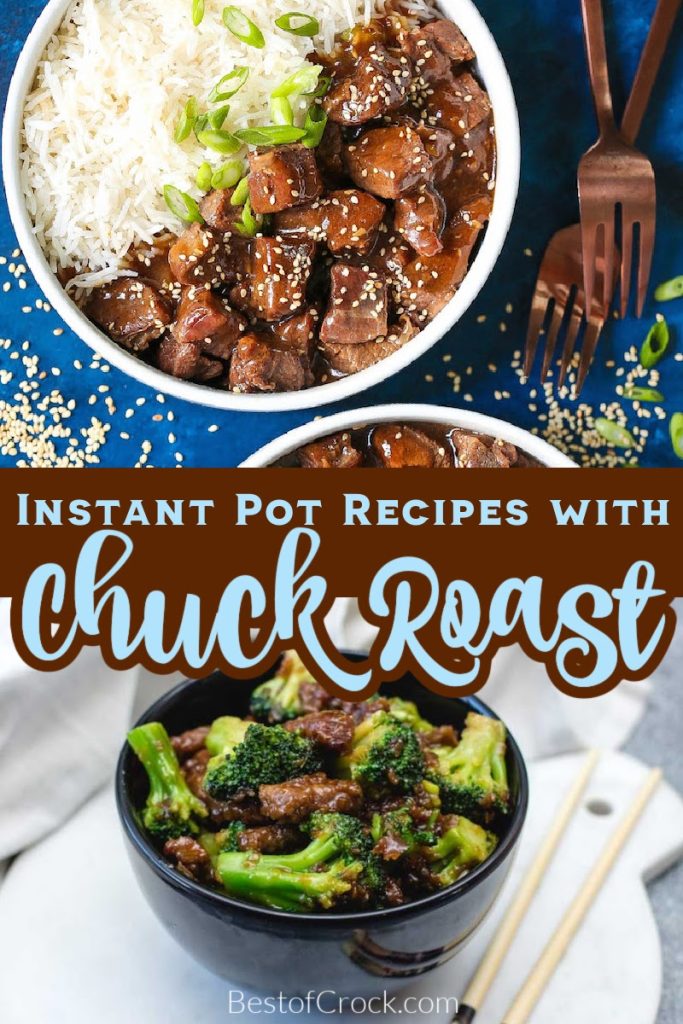 Instant Pot chuck roast recipes are perfect quick dinner recipes that pack a lot of flavor in a weeknight meal. Chuck roast is an excellent piece of meat to buy. You can make many different things with a chuck roast.
Of course, people automatically think about pot roasts thanks to the name. But a pot roast is just one thing you can make with a chuck roast. Many of the recipes that utilize a chuck roast are ones that can be made in an Instant Pot.
You can quickly turn a chuck roast into a stew, beef bourguignon, beef sandwiches, and other types of roasts. The meat is tender so that it can be shredded, cubed, or even sliced with nothing more than a fork and a knife. The Instant Pot will make a quick job of chuck roast as well.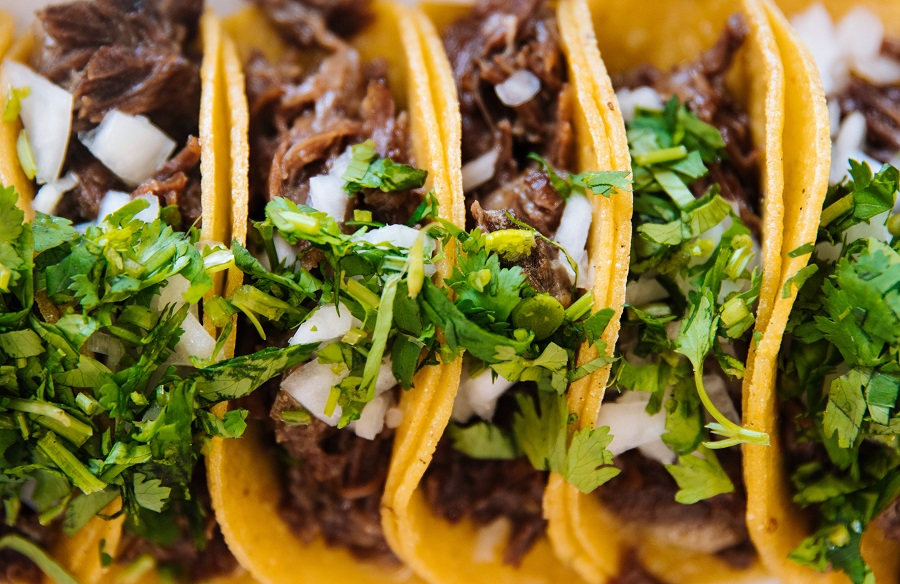 The meat is tender, allowing it to absorb juices and heat with ease. One problem people may fear when making a chuck roast so quickly is how tough the meat will get. Cooking a chuck roast in the oven or even in a pan on the stove will require hours of work.
But the Instant Pot makes a quick job of it by combining heat, pressure, and steam. You can cook the meat properly in a shorter amount of time with an Instant Pot. Another significant aspect of using the Instant Pot is that it has a saute feature.
Sauteing the meat before you start cooking will give it a nice seared flavor in every bite. Follow the recipes as best as possible. But searing the meat before diving into any recipe is never a bad idea. Even if you plan on using the meat in a simple sandwich.
Instant Pot Chuck Roast Recipes
French Dip Sandwiches | The Travel Palate
Shredded Beef Two Ways | The Real Food Dietitian
Braised Beef | Skinny Taste
Shredded Beef Sandwiches | Recipe Teacher
Ropa Vieja | Thyme & Joy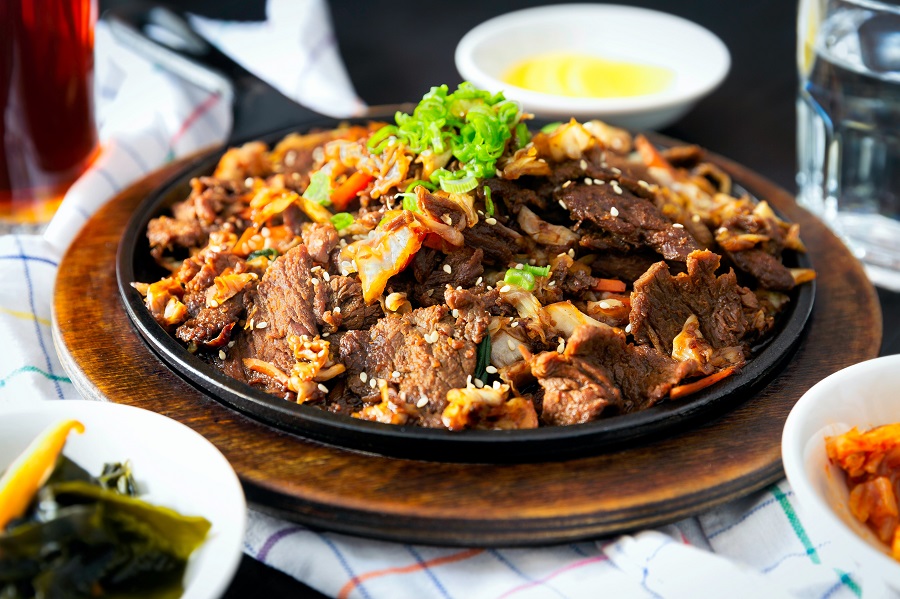 Instant Pot Chuck Roast Recipes
These recipes allow you to make a quick job of dinner. The pot roast is no more, we can be more adventurous with our dinners. The question is, which ones will you try? The recipes show us that there are plenty of options, and the price of the meat makes it easier to try new things.
You can truly enjoy exploring the world of chuck roasts and how versatile it really can be for a home cook.
Beef and Broccoli | Corrie Cooks
Beef Stew | All Recipes
Korean Beef | Damn Delicious
Greek-Style Beef | Kitchen Stewardship
Beef Tacos | Spoonful of Flavor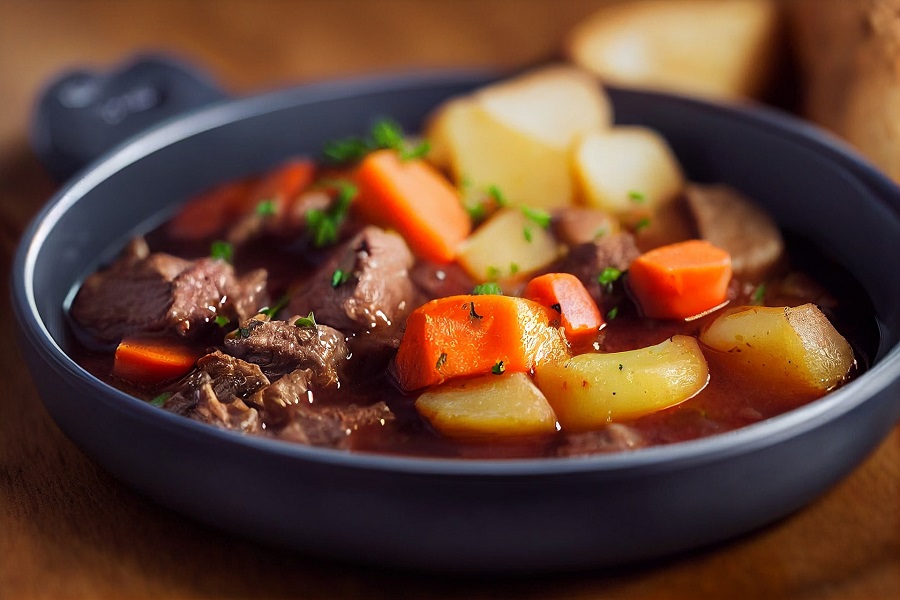 Finding Chuck Roasts
Unfortunately, there isn't just one name for this cut of meat. You may not be able to find a chuck roast in your grocery store, which makes Instant Pot chuck roast recipes more difficult. Luckily, we do know what other names this cut of meat goes by around the country.
In fact, the cut of meat might not be exactly the same, but it comes from the same area. Keep an eye out for chuck eye, blade roast, shoulder roast, arm steak, arm roast, and shoulder steak if you can't find chuck roasts themselves.
Garlic Butter Steak Bites | 365 Days of Crockpot
Beef Barbacoa | The Chunky Chef
Texas-Style Beef Chili | Certified Angus Beef
Mexican Shredded Beef | Isabel Eats
Spicy Chipotle Chuck Roast | In the Kitchen with April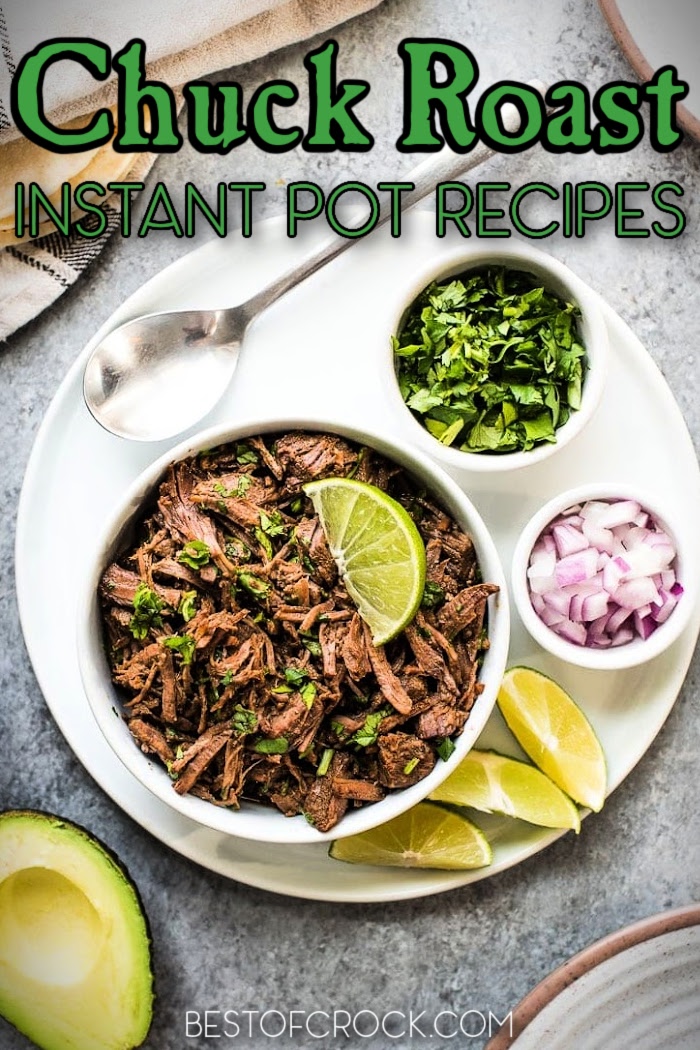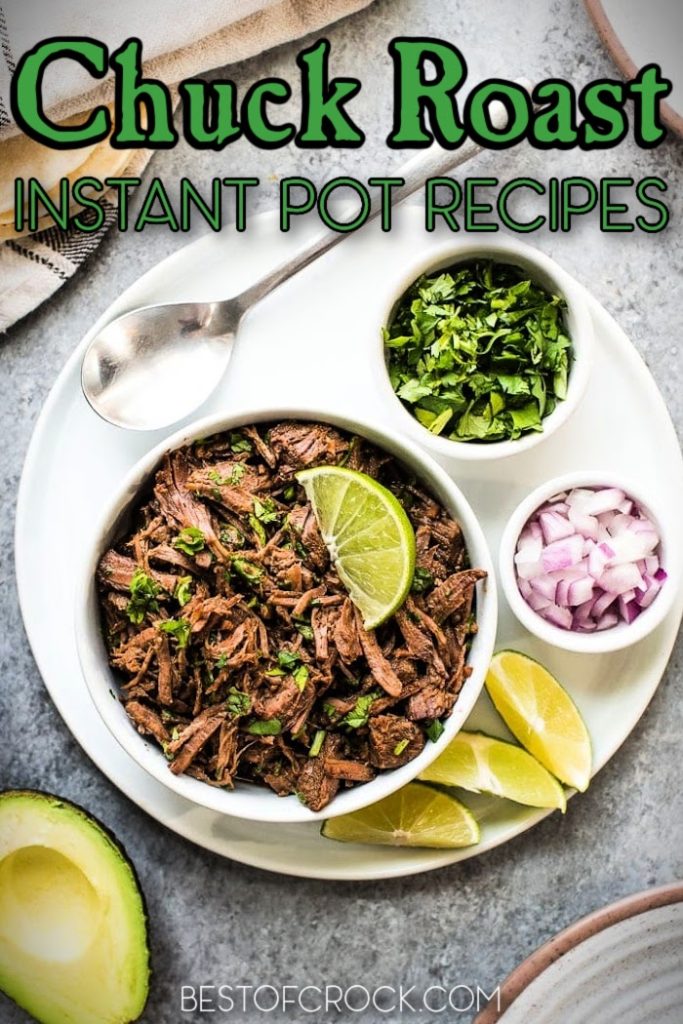 More Instant Pot Recipes
Healthy Instant Pot Teriyaki Chicken | Teriyaki chicken is a lot easier to cook in an Instant Pot.
Instant Pot Sausage and Kale Soup Recipe | Kale is not always easy to eat, but this recipe makes it much more enjoyable.
Instant Pot Chicken Pot Pie Casserole | Stop burning the roof of your mouth on a pot pie; turn it into a casserole.
No Sugar Instant Pot Cinnamon Apples | You can even make sweets in your Instant Pot.
Beanless Instant Pot Ketogenic Chili Recipe | Chili can easily be made in an Instant pot.