Easy Crockpot Breakfast Ideas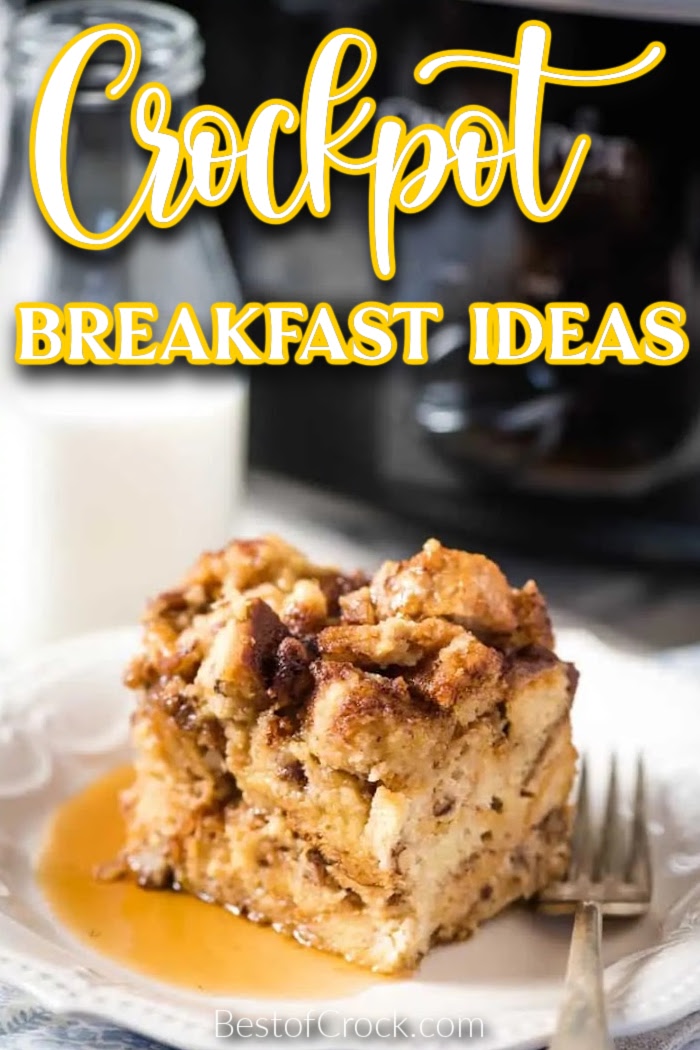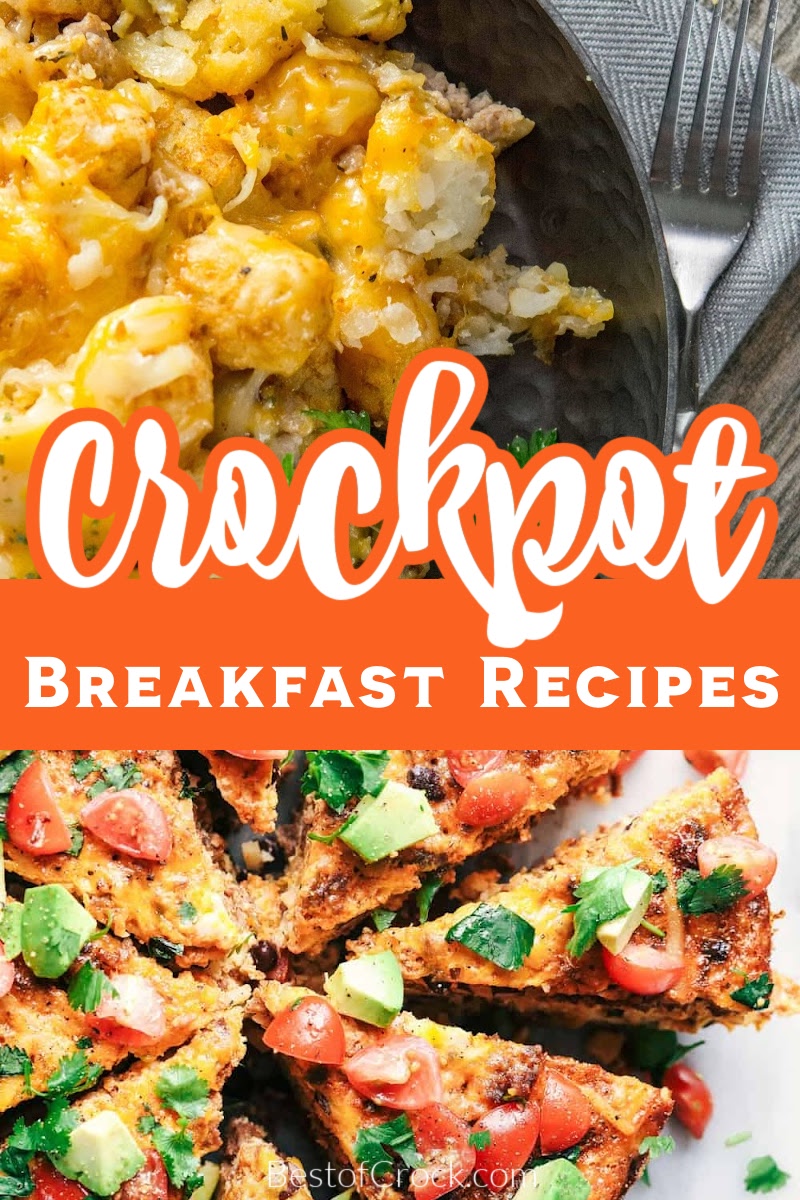 You can start the cooking process for some breakfast recipes before you go to bed. This way, you will wake up and breakfast will be waiting for you. Crockpot breakfast ideas make enjoying a hearty breakfast on a weekday an actual possibility for us all, even if we don't have time.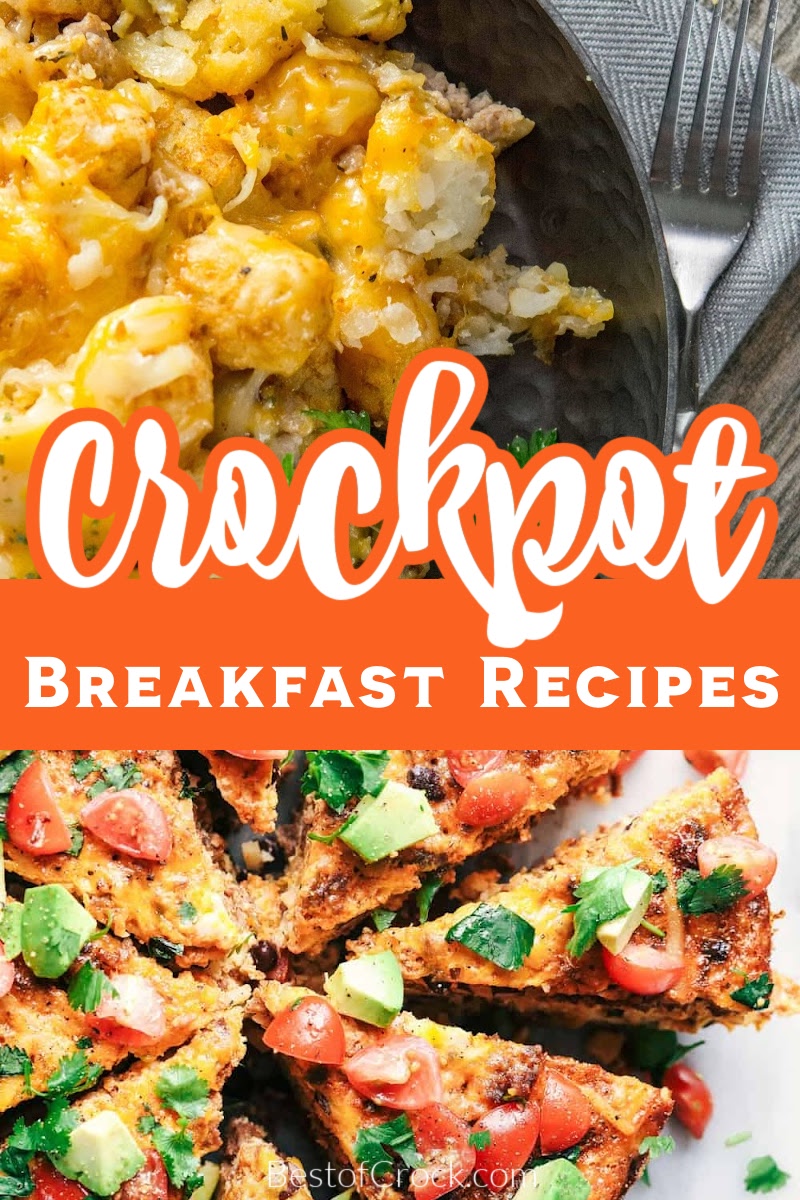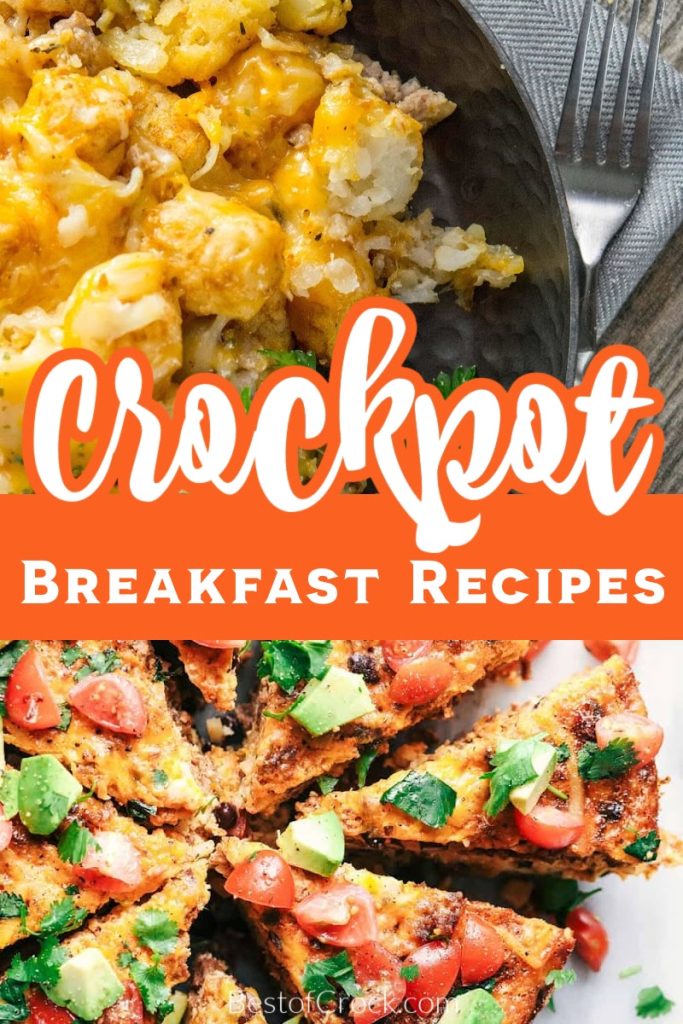 It is a special occasion for most of us when we wake up on a weekday with enough time to make an actual breakfast. We would love nothing more than to start each day with a good breakfast filled with the nutrients we need and the flavors we want. Crockpots allow us to have those type of breakfast far more often.
You can use crockpot breakfast ideas to help get you going in the morning. The beauty of a crockpot is the set it and forget it simplicity of most of the recipes. These recipes are not only meant to provide you with great meals. But they are meant to help save you time, keep you from spending hours in the kitchen, and allow you to live your life and still cook at the same time.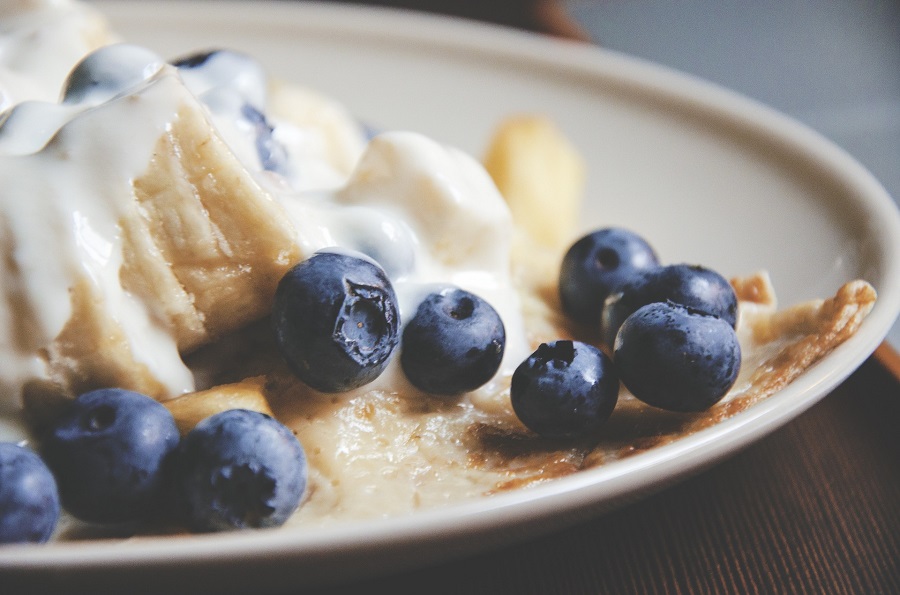 Crockpot breakfast recipes are the same. Many of these recipes can be started right before bedtime. You can get your sleep done and then wake up to a breakfast that is usually reserved for the weekends and holidays. No more looking for a granola bar as you run out the door or having a couple of pieces of toast and calling it breakfast.
Slow Cooker Monkey Bread Recipe | Best of Crock
Healthy Crockpot Breakfast Casserole Recipe | Best of Crock
Hash Brown Casserole | The Simple Parent
French Toast Casserole | Adventures of Mel
Sausage Breakfast Casserole | Fruits Tips
The Crockpot Breakfast Ideas
Don't be afraid of the word casserole in many of these recipes. Casseroles are not as popular as they were in the past but they were popular for a reason. It is like an entire meal in one dish, and in every bite. In fact, casseroles make cooking breakfast overnight easier.
Of course, some of these recipes need under 8 hours but that doesn't mean they can't be made ahead of time and then warmed up when you're in a hurry.
Peach Cream Cheese Cinnamon Roll Casserole | Bunny's Warm Oven
Crack Hash Brown Potatoes | Call Me PMC
Apple Pie Oatmeal | Crock-Pot Ladies
Tater Tot Casserole | Slow Cooker Gourmet
Eggs Benedict Casserole | Bobbi's Kozy Kitchen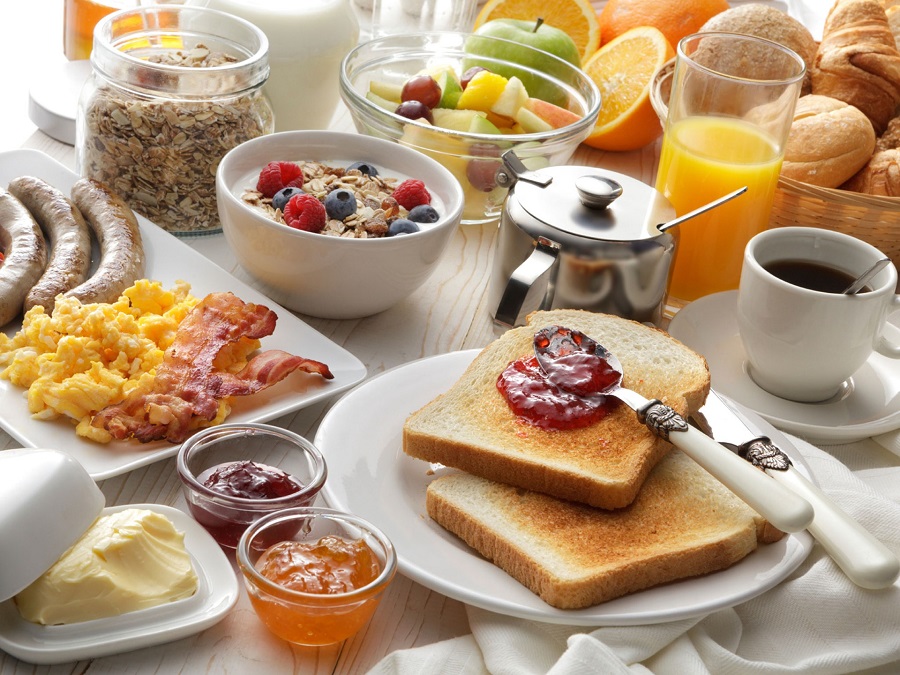 Practice and Enjoy
Practice makes perfect when it comes to timing, what can be saved and what is better served immediately. Luckily, these crockpot breakfast recipes are easy. You can try each and everyone if you'd like, experiment, mix and match and just enjoy it. Any of these breakfasts are better than a bowl of cereal.
Sausage and Green Chile Casserole | The Magical Slow Cooker
Mountain Man Breakfast | My Recipe Treasures
Breakfast Burritos | Pretty Providence
Mexican Egg Casserole | The Recipe Critic
Pumpkin Cinnamon Roll Casserole | Eating on a Dime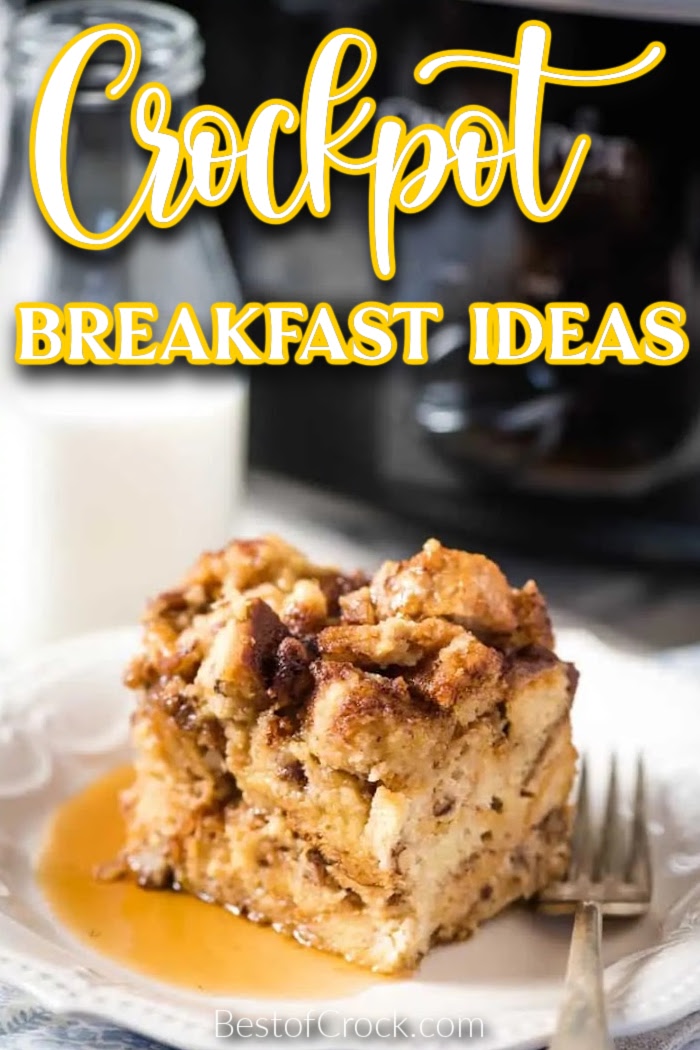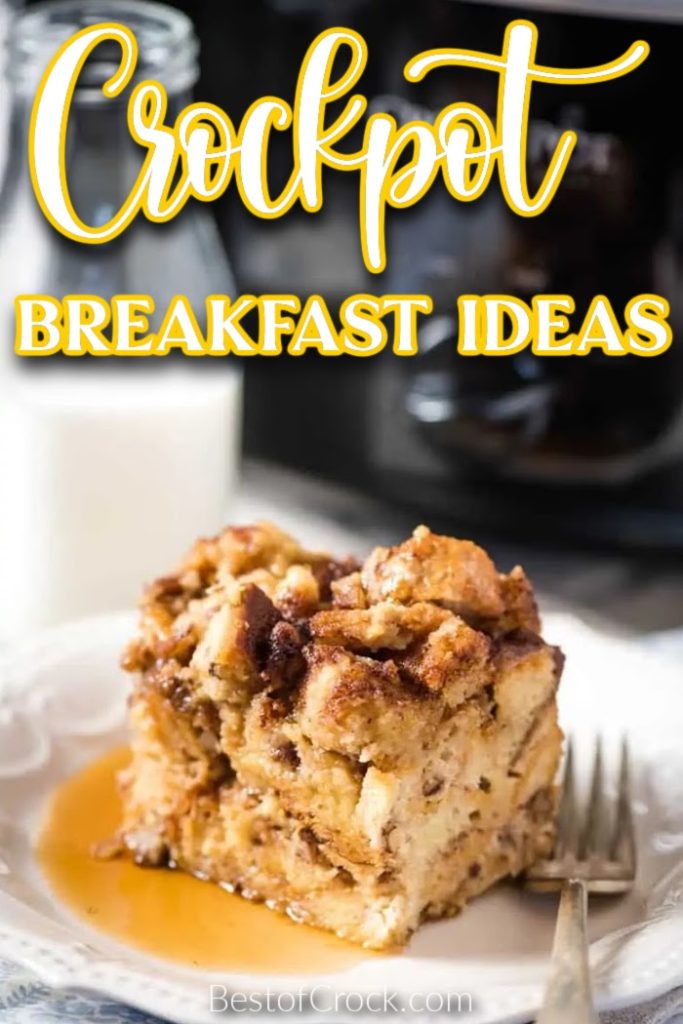 More Crockpot Recipes
Crockpot Apple Crisp with Cake Mix Recipe | Apple crips is a delicious snack or even a dessert that you can make in a crockpot with ease.
Healthy Crock Pot Granola Recipes | You can also make granola all on your own for a healthier, tastier experience with the help of your crockpot.
Crockpot Christmas Latte | Slow Cooker Fall Latte Recipe | Lattes are great but Christmas lattes are so much better. You can get seasonal with your crockpot and this recipe.
Crockpot Pulled Pork Tacos Recipe | Pulled pork is an amazing recipe for meat that goes perfectly in taco shells, both hard and soft.
The Best Hot Cocoa Crockpot Recipes | Hot cocoa is delicious but there is something about making it from scratch that is a thousand times better than the powder.