Crockpot Bourbon Punch Recipes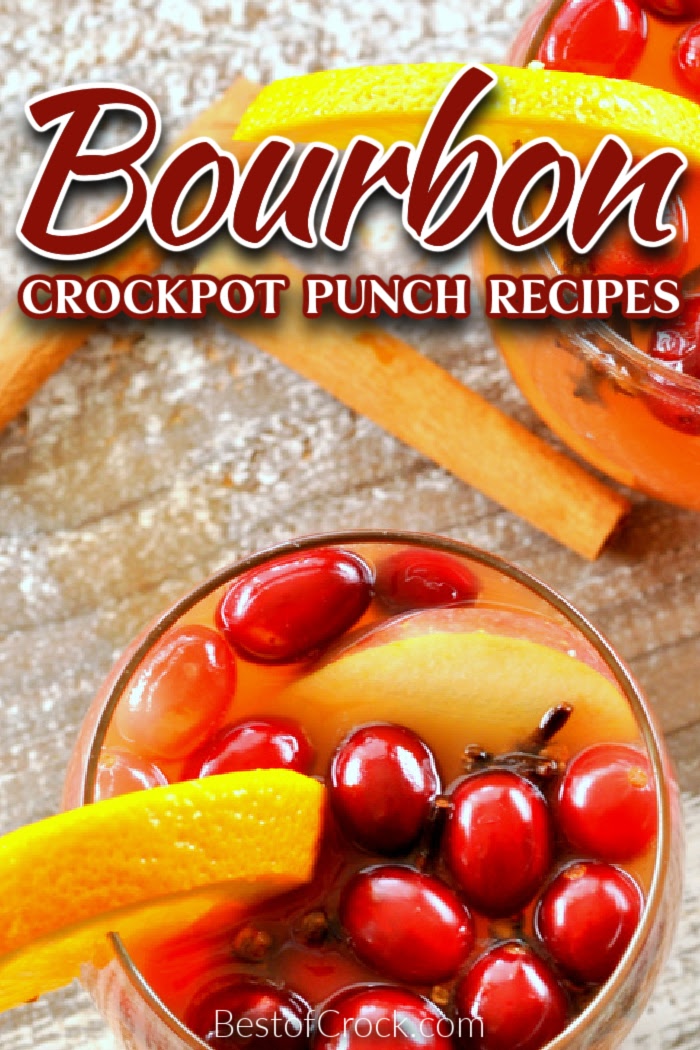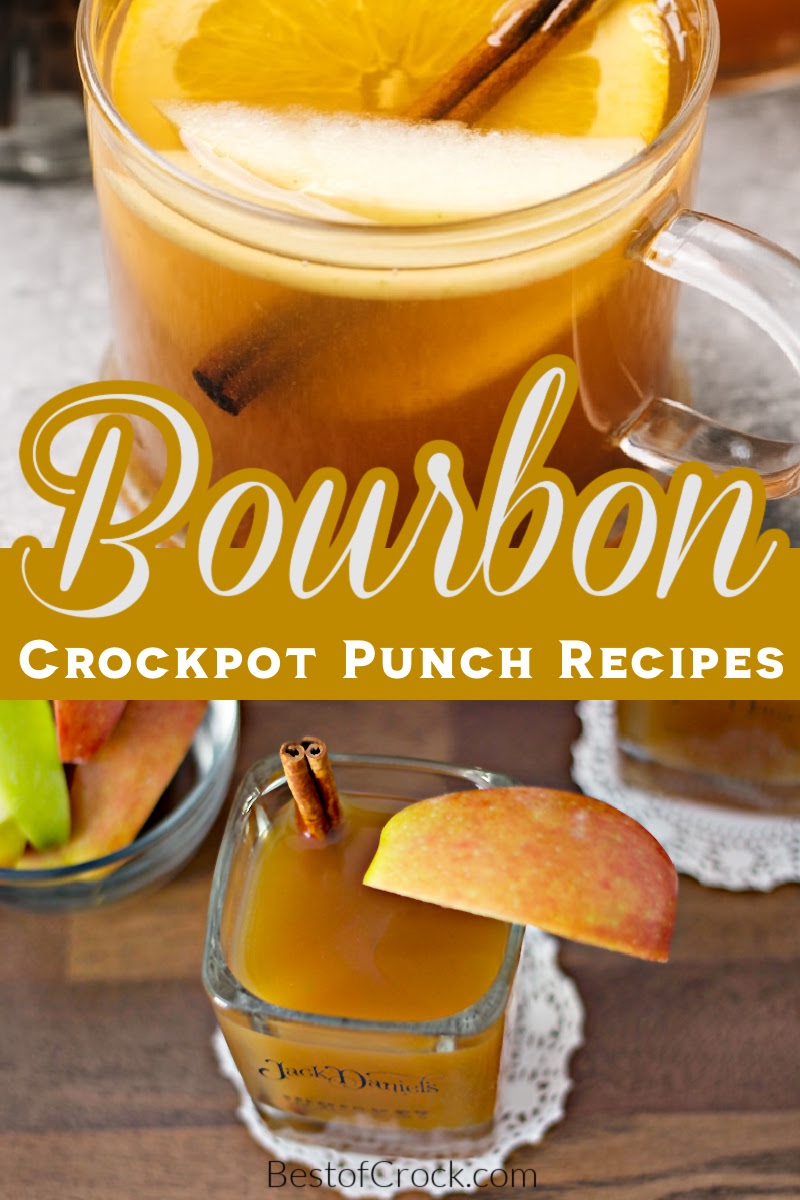 Fall is the perfect season to start using your crockpot a lot more in the kitchen. But you don't have to just use the crockpot to make dinners or make ahead fall lunches. Instead, you can use your crockpot to make some amazing crockpot bourbon punch recipes too.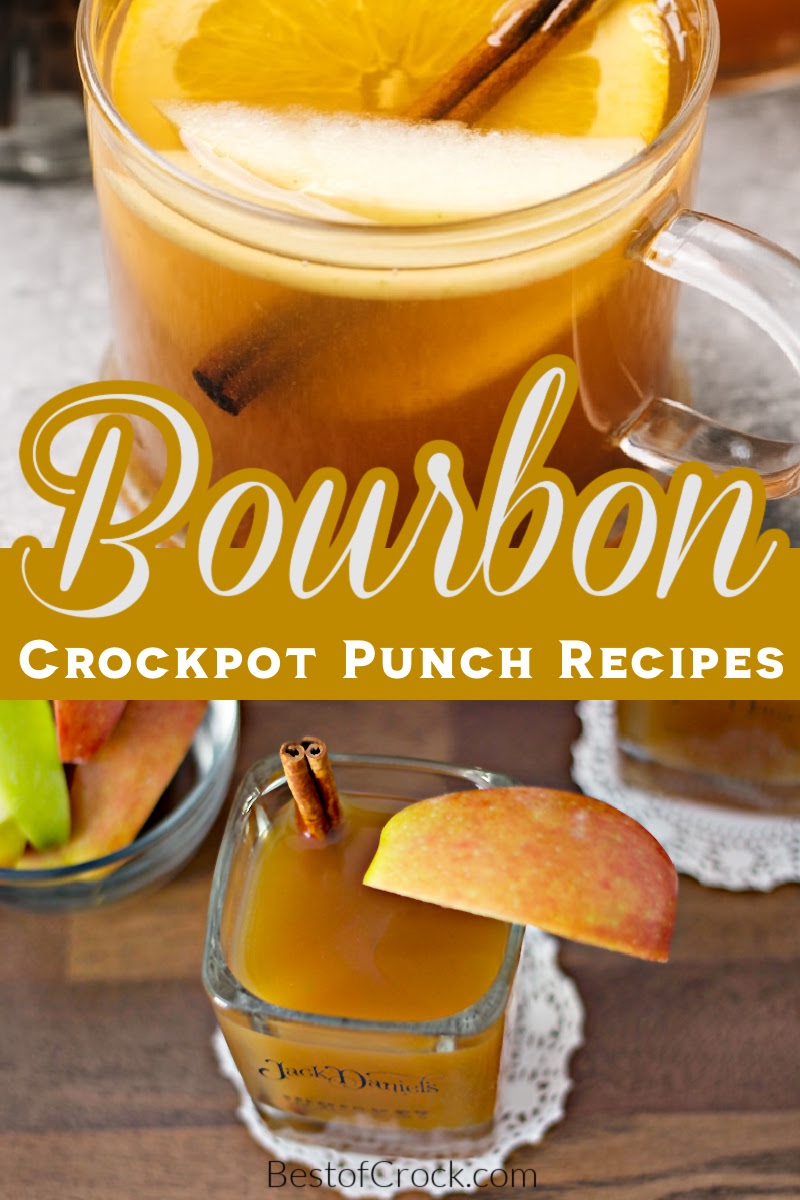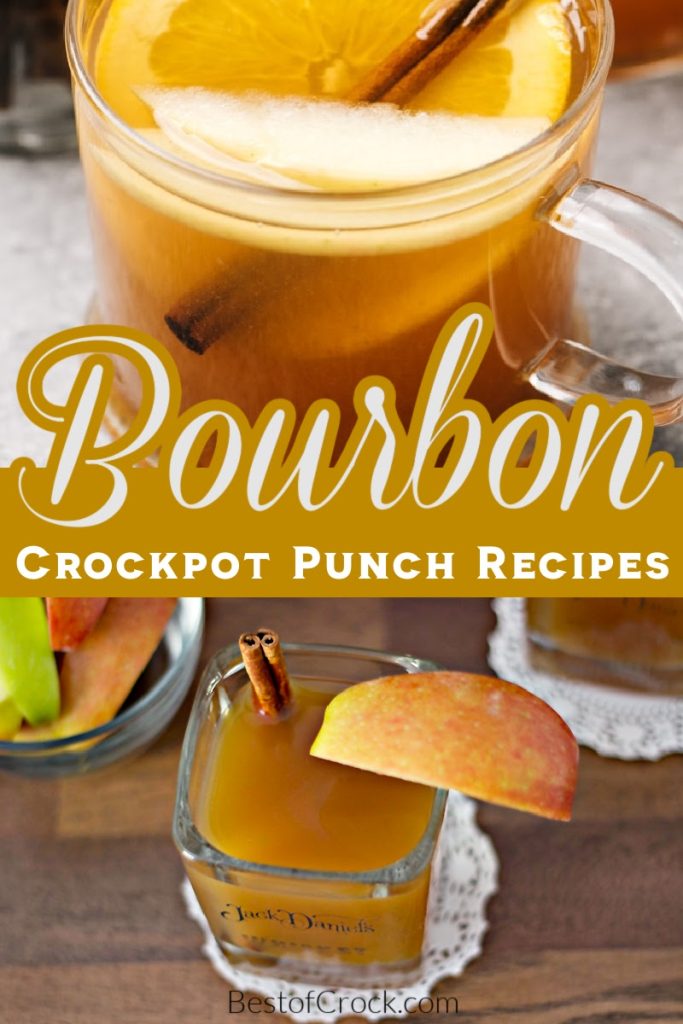 Crockpot bourbon punch recipes make the best fall cocktails for parties or just for sipping with a loved one; or as cocktail recipes for two. Fall is the season of warm beverages. We're all enjoying hot chocolates or designer coffees, but those aren't the only warm drinks available.
Some cocktails are better served warm. Warm cocktails are perfect for the fall season. In fact, many of the cocktail recipes for fall will have things like apples or pumpkins in them because they are in season during fall.
But then that leads to matching up more and more flavors like cinnamon or caramel. You have amazing cocktail ingredients once you get down to it. But serving warm cocktails at a party doesn't sound too easy unless you have a crockpot.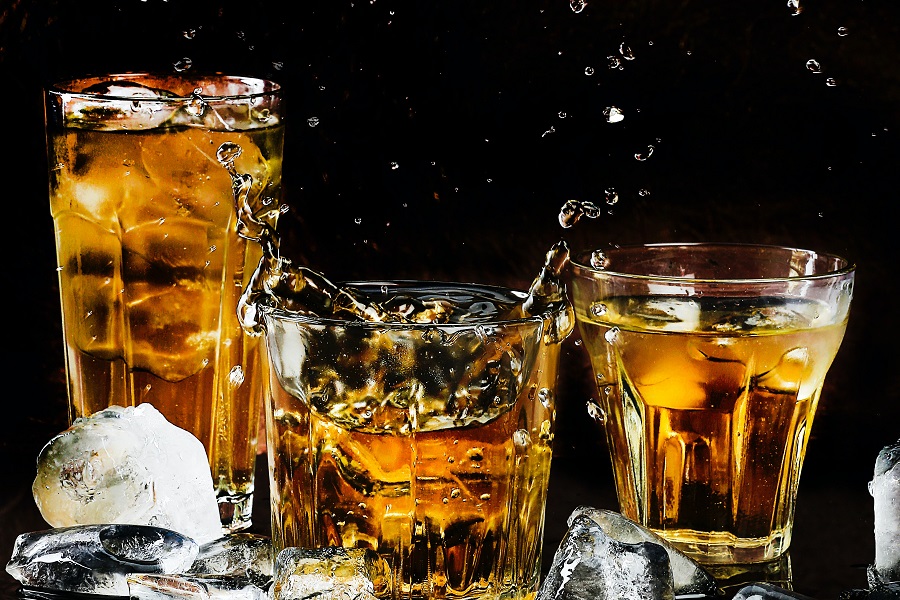 Most crockpots have timers these days, and then they automatically go into a warming state. That means you can cook the cocktail in the crockpot and then let the crockpot keep the drink warm during the party.
Every cup someone serves themselves will be the same temperature as the one before. But you won't need to stand watch over it to ensure it doesn't burn or overcook. You can let the crockpot do the work for you.
That is what makes these crockpot bourbon punch recipes perfect fall party cocktail recipes.
Cranberry Apple Punch | My Suburban Kitchen
Mulled Apple Cider | Our Salty Kitchen
Apple Cider Bourbon Whiskey Cocktail | Growing Up Gabel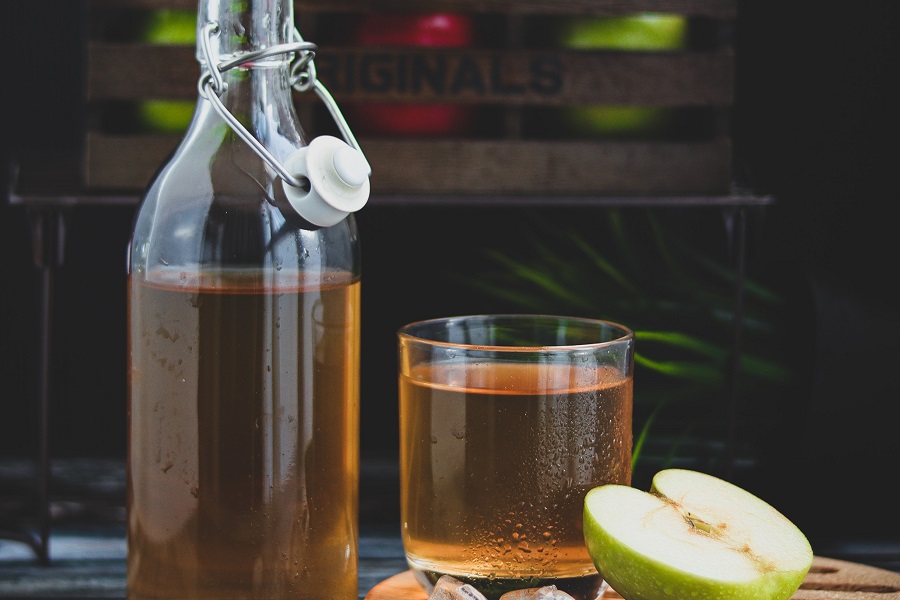 Crockpot Bourbon Punch Recipes
Most of these recipes are variations of apple cider recipes with a kick. Of course, there are a few that stray from the pack. But the goal is to make a warm cocktail that is perfect for other fall parties and winter parties.
We surround ourselves with apples during fall, which makes them perfect as Thanksgiving cocktails. But those apples carry over into winter, which means Christmas cocktails too! You can use these recipes for any holiday you'd like starting with Halloween and ending with New Year's Eve.
Slow Cooker Wassail Punch | The Kitchn
Hot Bourbon Maple Punch | Eating Well
Hot Bourbon Caramel Apple Cider | Snacks and Sips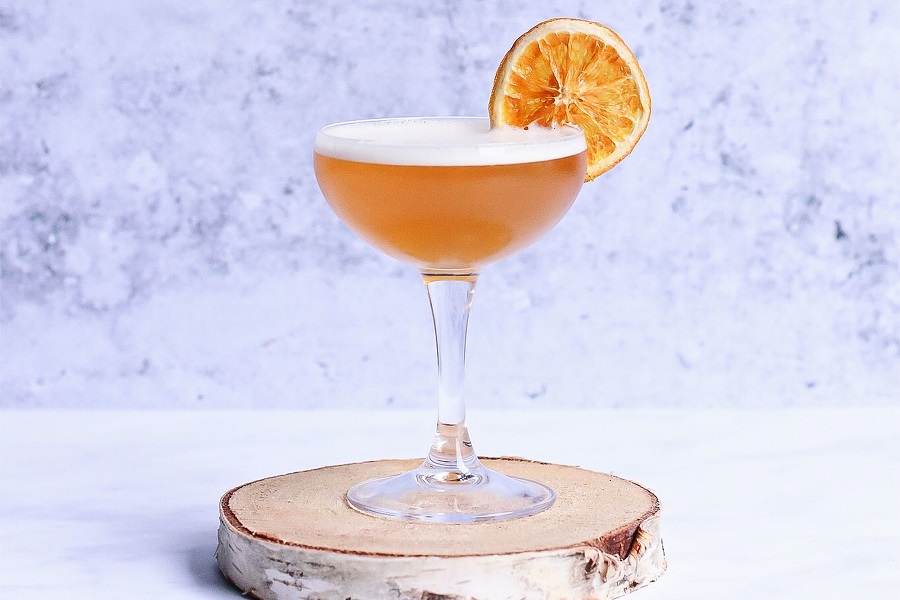 Adventures in Fall Cocktails
The thing about cocktails is that they are far easier to customize every step of the way. For example, holiday parties will have a lot of mixed-age groups. Families are the name of the game, and those families have kids.
We don't want kids to get into alcohol. But we also want to make sure we can enjoy cocktails. These recipes are perfect for making mocktails as well. Of course, adults will want to let the bourbon cook with the rest of the ingredients.
But there is nothing wrong with adding a splash or two or three of bourbon to the mixture after pouring yourself a glass. This means one recipe can double as a cocktail and mocktail for holiday parties.
Bourbon Citrus Sipper | Better Homes & Gardens
Crockpot Winter Punch | Take Two Tapas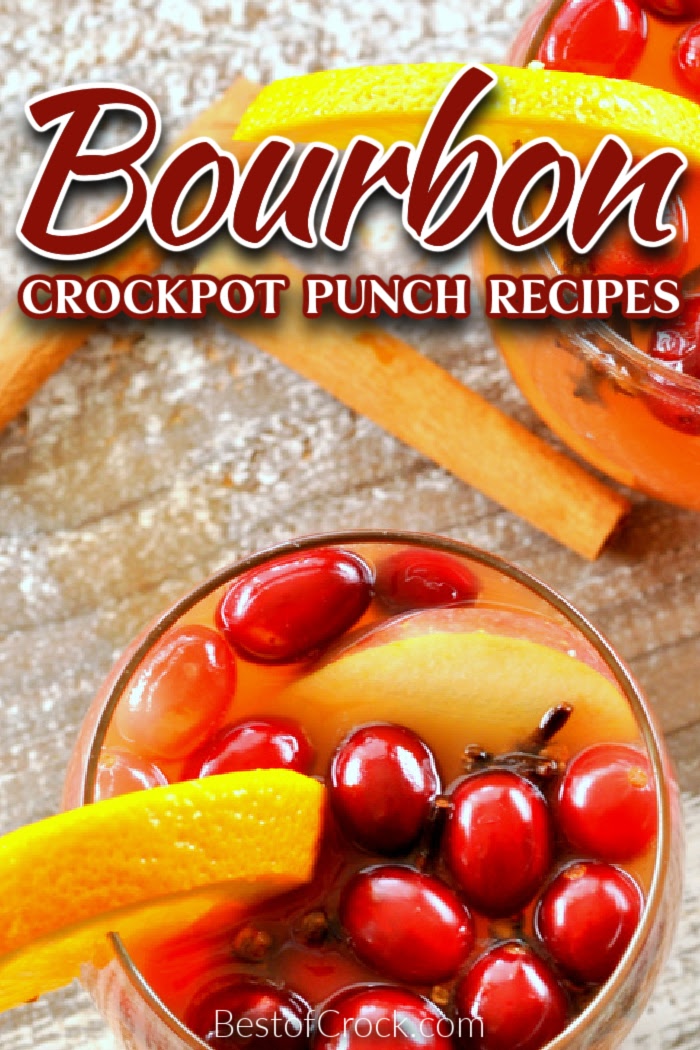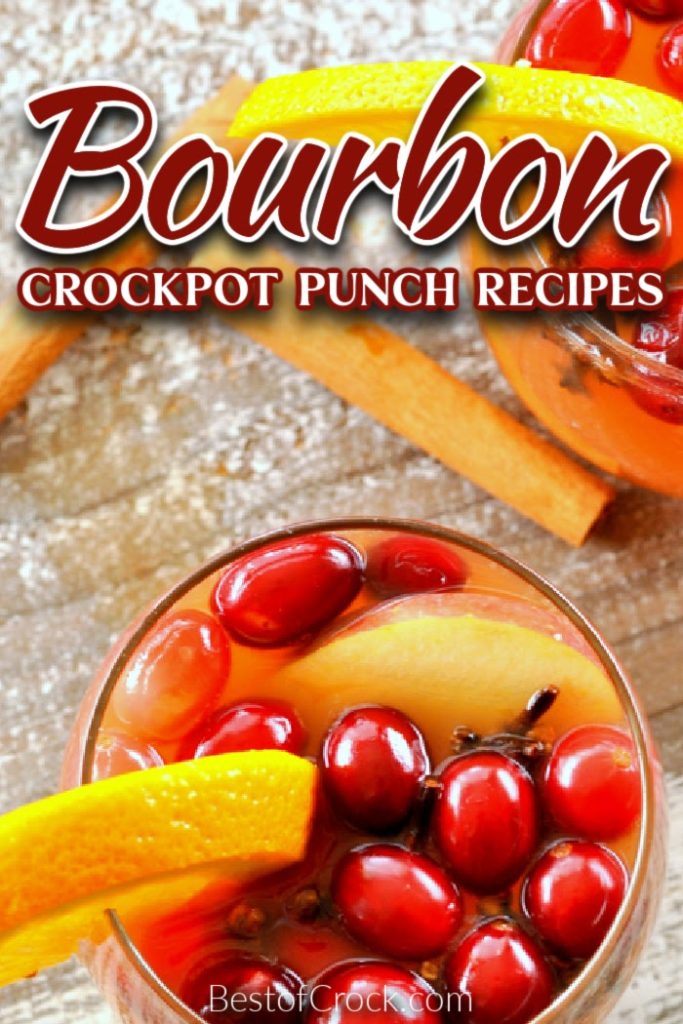 More Crockpot Recipes
Crockpot Leftover Turkey Casserole Recipe | Thanksgiving is one of the best fall holidays. But there are always so many leftovers!
Crockpot Turkey Chili Without Beans | Tukey chili is another way you can use those leftovers. Of course, the turkey will be shredded instead of ground, but same difference.
Budget Friendly Beef Stroganoff | Beef stroganoff is a classic meal that fits right into fall. You can make this as a family dinner or a romantic dinner for two.
How to Make Crockpot BBQ Ribs | Ribs aren't exactly what we think of when we think of fall. But there is nothing wrong with having some taste of summer during fall.
Slow Cooker Monkey Bread Recipe | Monkey bread is not exactly a healthy breakfast. But we don't need to be healthy all of the time.