Easy Crockpot Freezer Meals for Meal Planning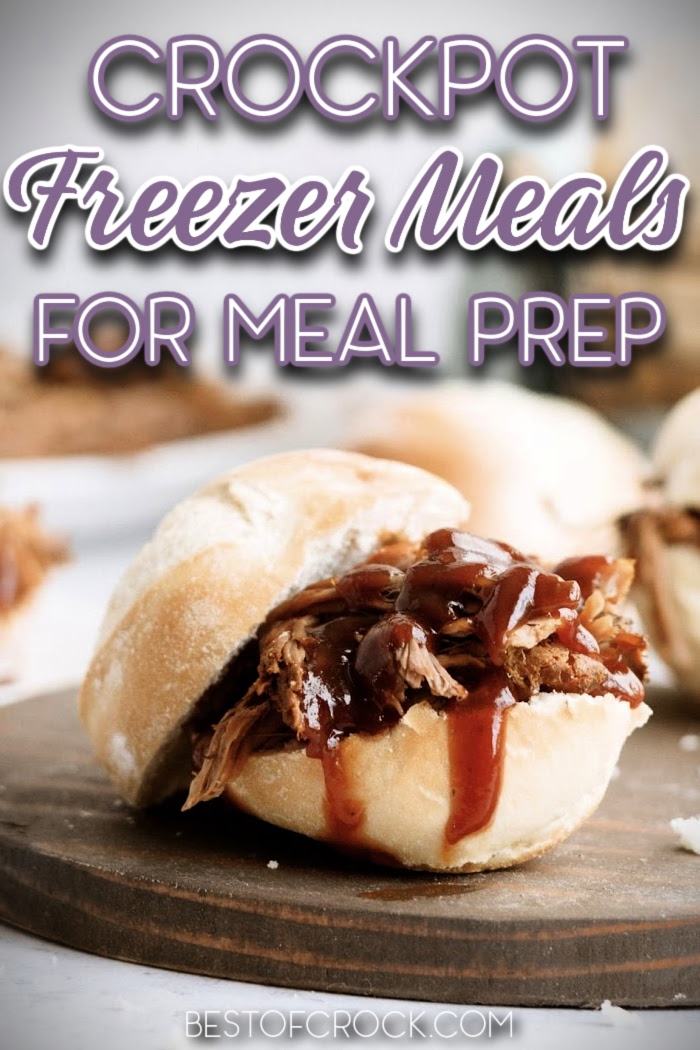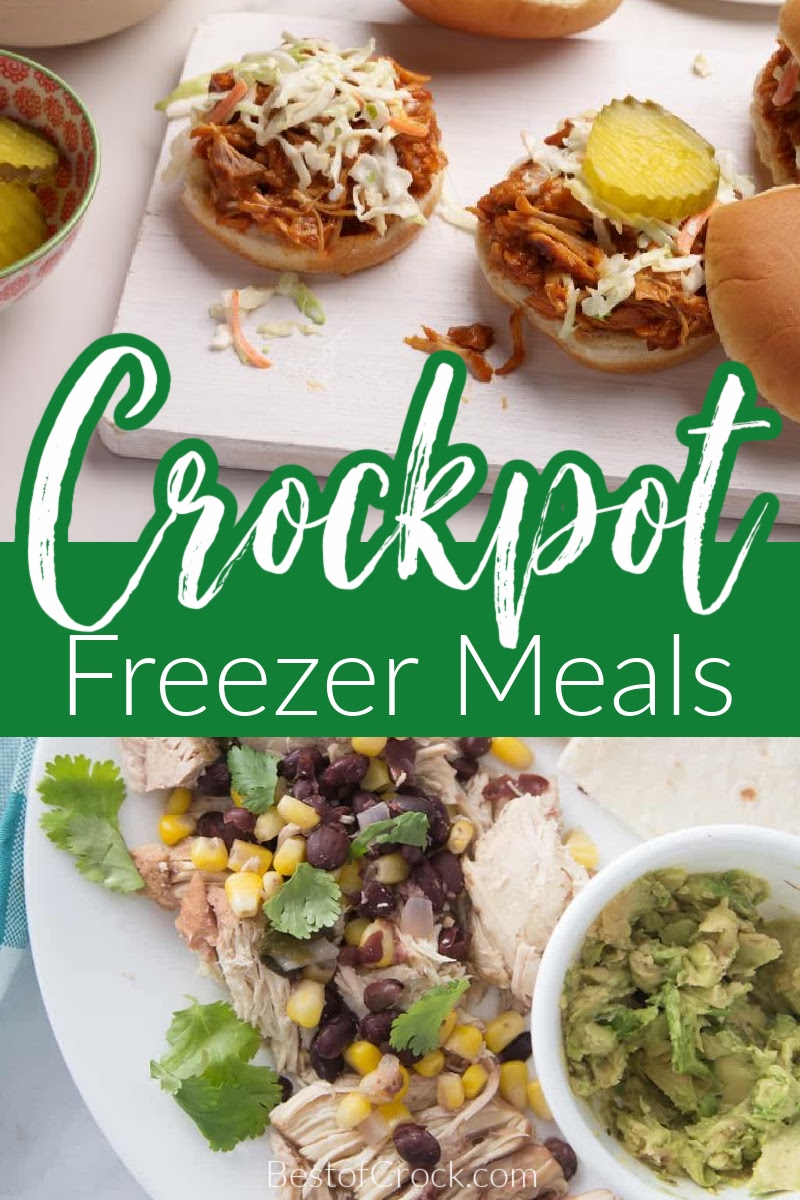 Freezer meals are made for meal planning. People often use freezer meals to save time, and it is a valid reason. But prepping your meal prep meals is even easier when you have freezer meals at the ready. Easy crockpot freezer meals for meal planning can help you find which path works best for you.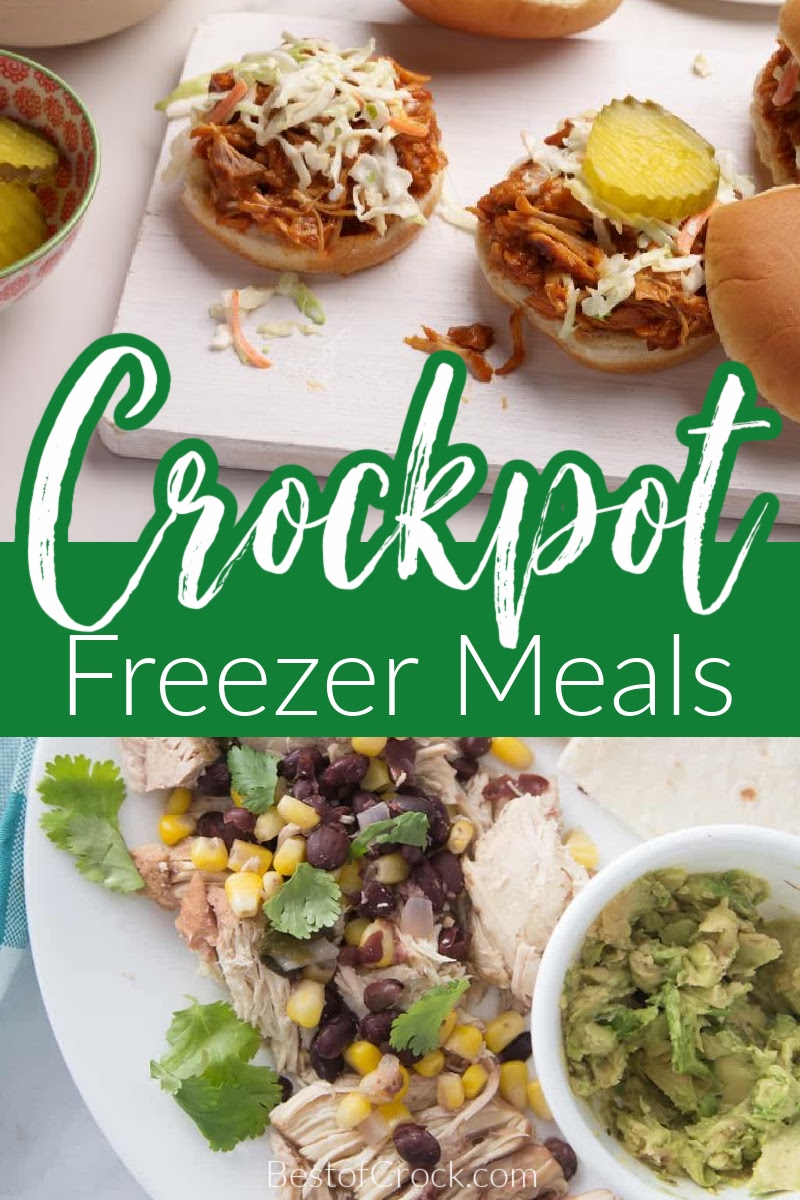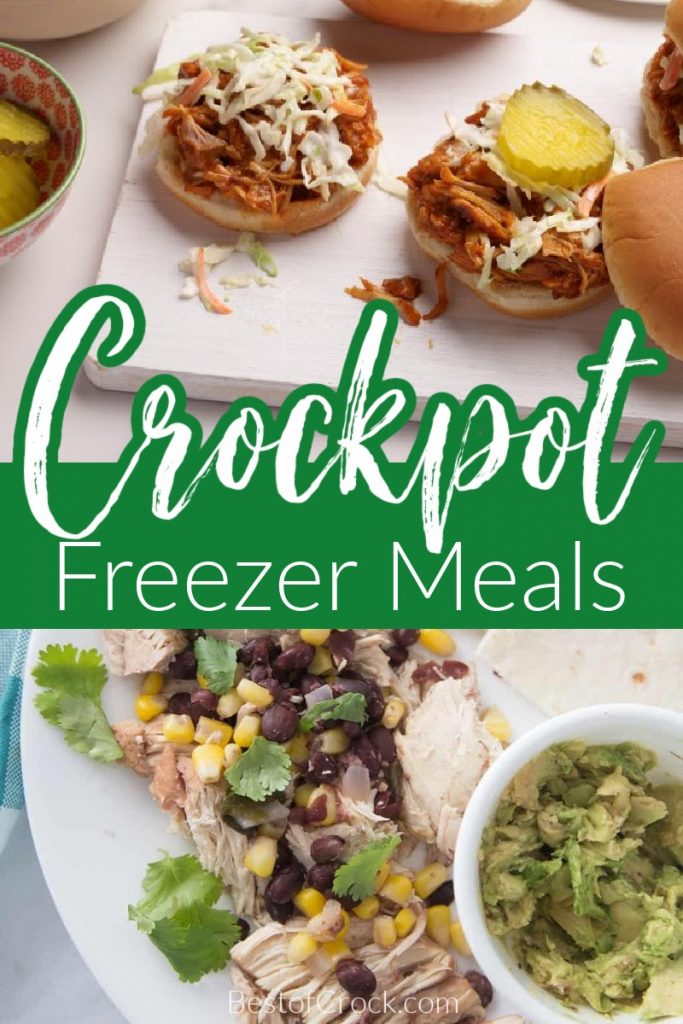 The best easy crockpot freezer meals for meal planning are designed to help you eat things you like without sacrificing too much time. Meal planning freezer meals are different than regular meal prep. A crockpot freezer meal is one that you prep the ingredients for, place in a Ziploc freezer bag, and freeze until you're ready to cook it.
You then dump the bag into a crockpot and go about your day to return to a hot meal. Crockpot freezer meals for meal planning allow you to prep in two ways, or to skip the containers altogether. For example, you could prep a big meal that is separated into containers after they are cooked.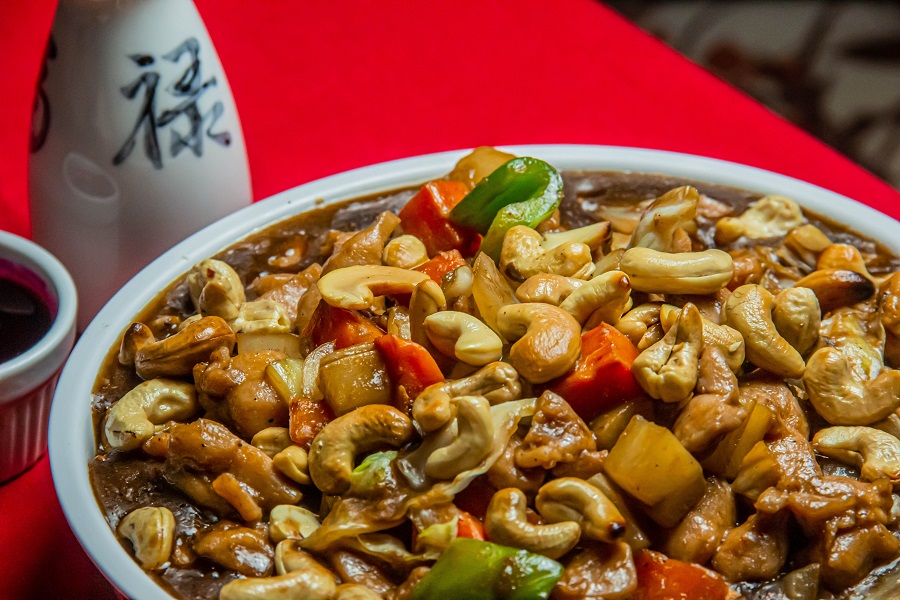 But you could also portion out the ingredients into smaller freezer bags so that you have a portioned meal already to go. You can use whichever way works best for you and that fits into your schedule. The best place to start with crockpot freezer meals or meal prep in general is with the right recipes.
Maple Bacon Pork Loin | Stockpiling Moms
Shredded Beef and Carrots | Family Freezer
Cashew Chicken | A Sweet Pea Chef
Honey Bourbon Chicken | Thriving Home
Thai Chicken | All Recipes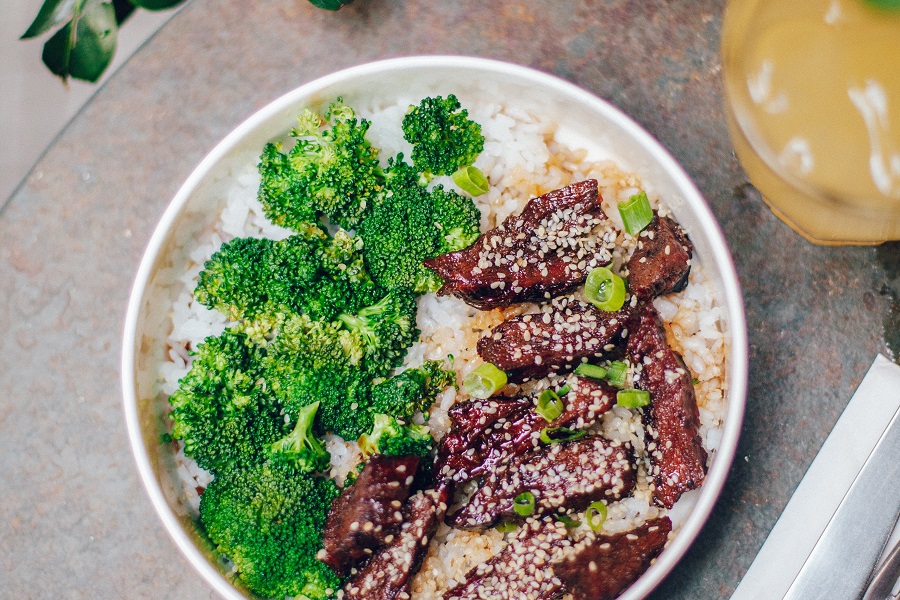 To Thaw or Not to Thaw
There are those who believe cooking freezer meals straight from the freezer is the way to go. However, it really depends on the recipe. For example, a chicken recipe might not do as well straight from the freezer as a simple soup recipe. That is why it is always a better idea to thaw before cooking. It doesn't have to be difficult either.
You can move the freezer bag from the freezer to the fridge the night before you plan to dump and go. This will ensure that everything in the bag has thawed out but has not gotten to room temp which could allow bacteria to grow. It is as simple as that.
Taco Casserole | 365 Days of Slow Pressure
Beef and Broccoli | Kleinworth & Co
Fajita Style Beef | Mind Over Munch
Sweet Potato Chili | Eating Bird Food
Root Beer Pulled Pork | Six Sisters' Stuff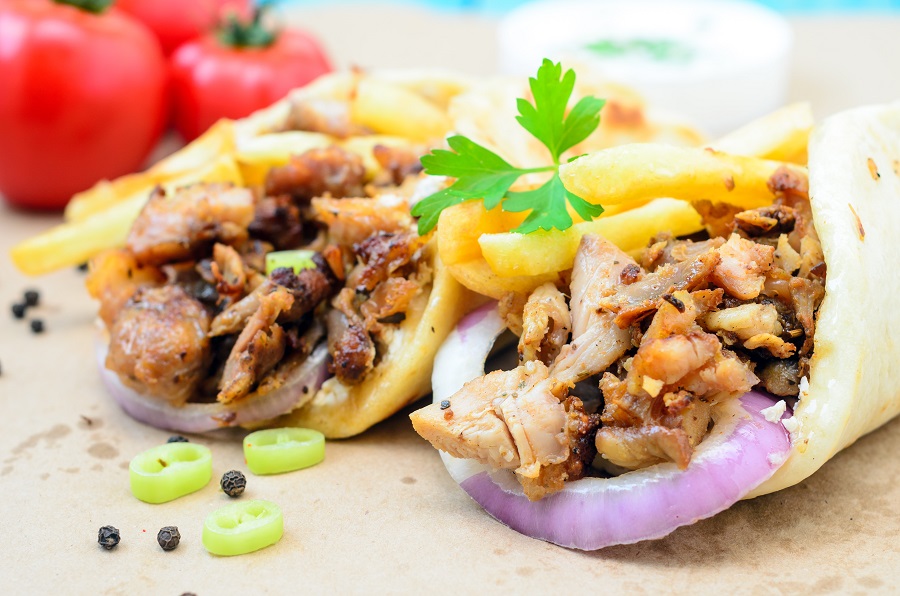 Meal Prepping
Most of these recipes will be full-sized recipes' meaning more than one serving. A good tip would be to cook and then portion out if you want. You could portion out before you even put the ingredients in the freezer bags. However, seasonings might be difficult. That is why it is easier to cook and then portion out for the week.
You can stick to one meal per week or two weeks depending on your meal plan or diet restrictions. The goal is to make more time for the things you really want to do. That means sacrificing time you can but that's life. These crockpot freezer meals for meal planning can help.
Chicken and Gravy | Eating on a Dime
Chicken Fajitas | Crystal & Co
Vegetable Beef Stew | Super Healthy Kids
Cilantro Lime Chicken | Pretty Providence
BBQ Chicken Sandwiches | Food Newtwork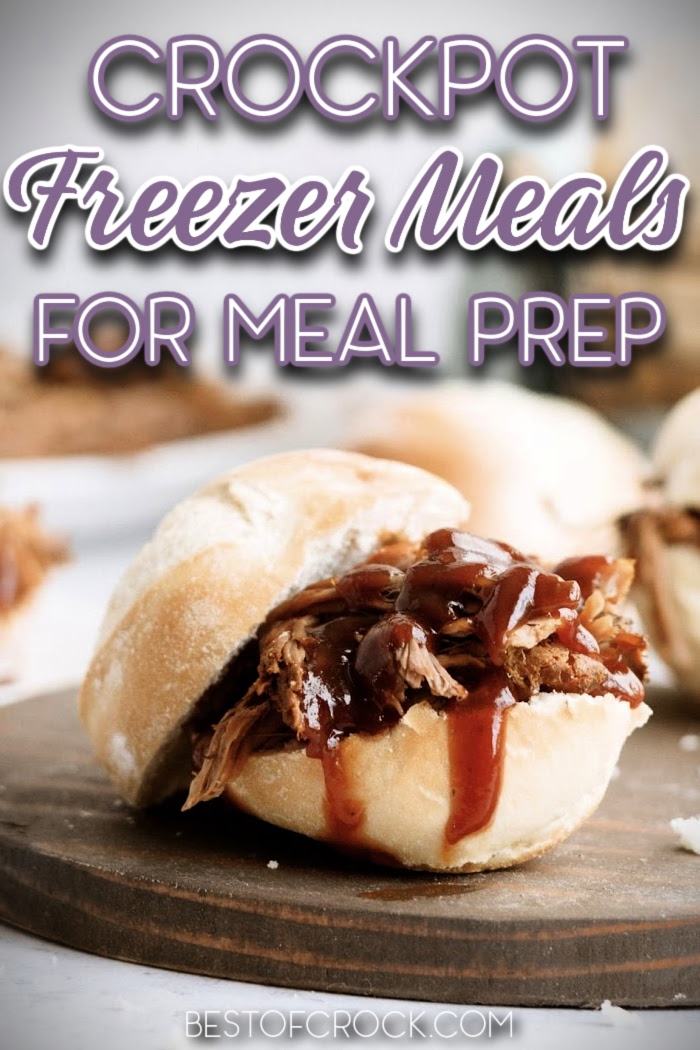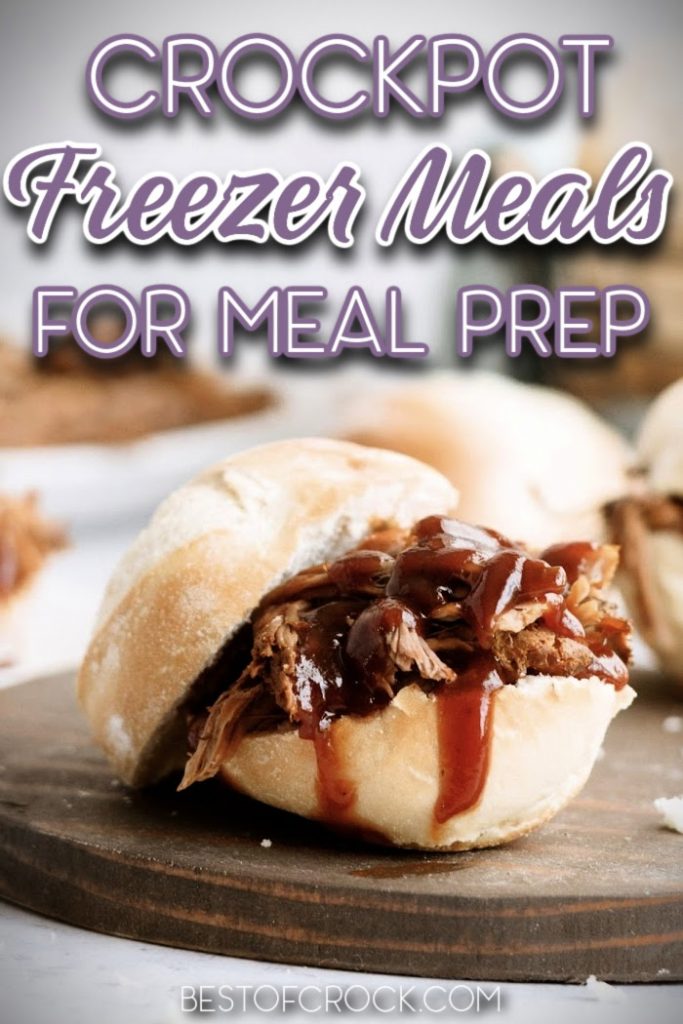 More Crockpot Recipes
Crockpot Chicken Tortilla Soup | Crockpots are amazing soup making tools. It only takes one bite of a soup recipe like this one to understand.
How to Make Crockpot Meatballs | Meatballs do extremely well in a crockpot, especially with the right sauce mixture.
Budget Friendly Slow Cooker Macaroni and Cheese | Homemade macaroni and cheese is vastly different from the blue box stuff you are familiar with.
Pork Chops with Cream of Mushroom Soup Recipe | Smothered pork chops really have a chance to absorb the flavors you add when you make them in a crockpot.
Slow Cooker Shrimp Scampi Recipe | Shrimp scampi is one of those dishes that sounds impressive and difficult, but it is easier than you think.