Instant Pot Pasta Recipes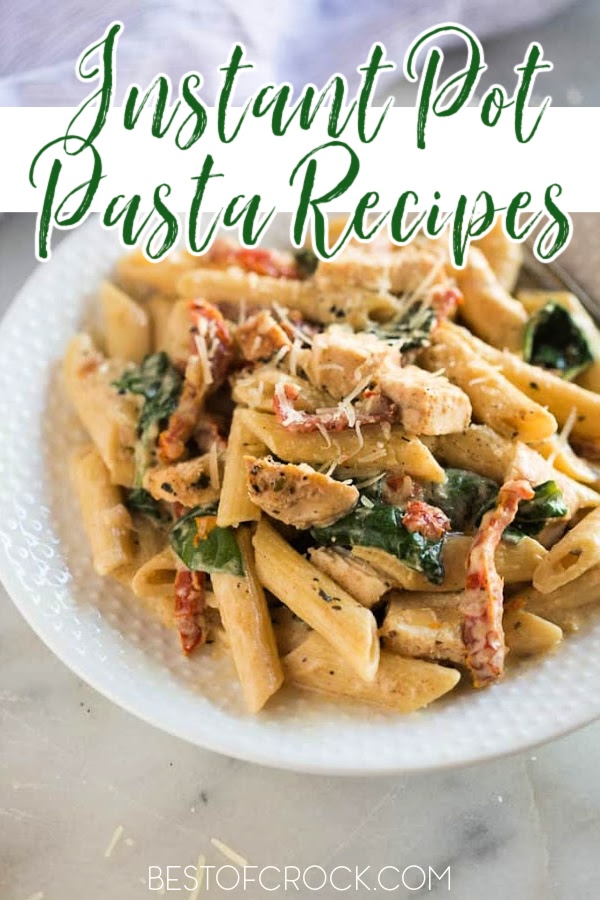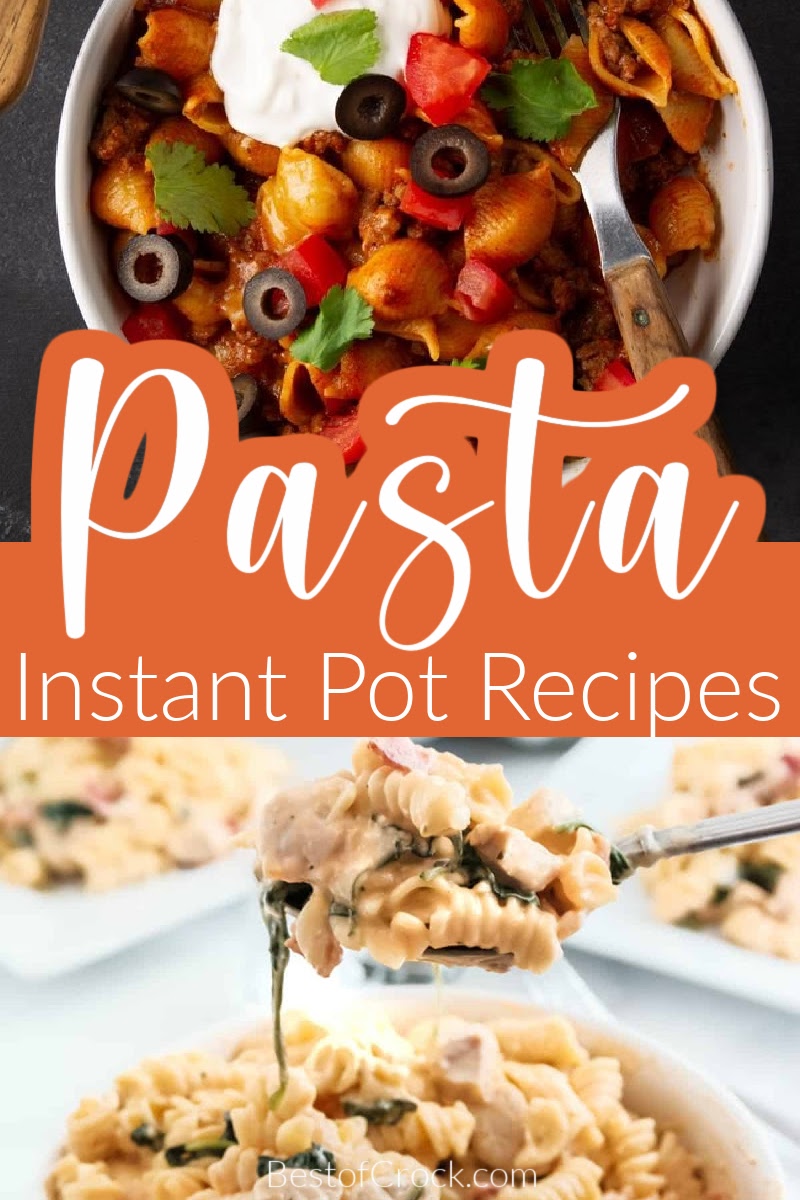 Pasta is already a fairly simple dish to make. You can easily pour a jar of sauce into a pot and let that simmer while you boil some water with pasta. But there is an even easier way, a way that leads to tastier pasta. You just need the best Instant Pot pasta recipes to help you find the path.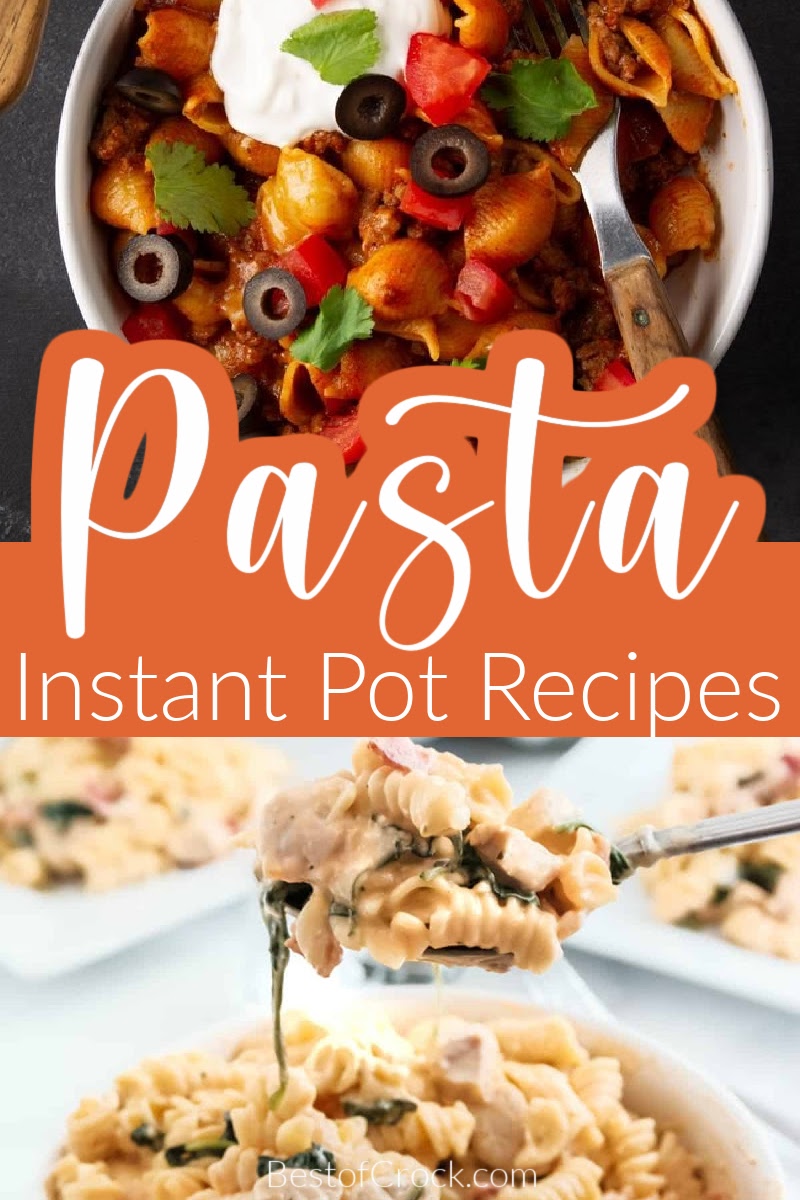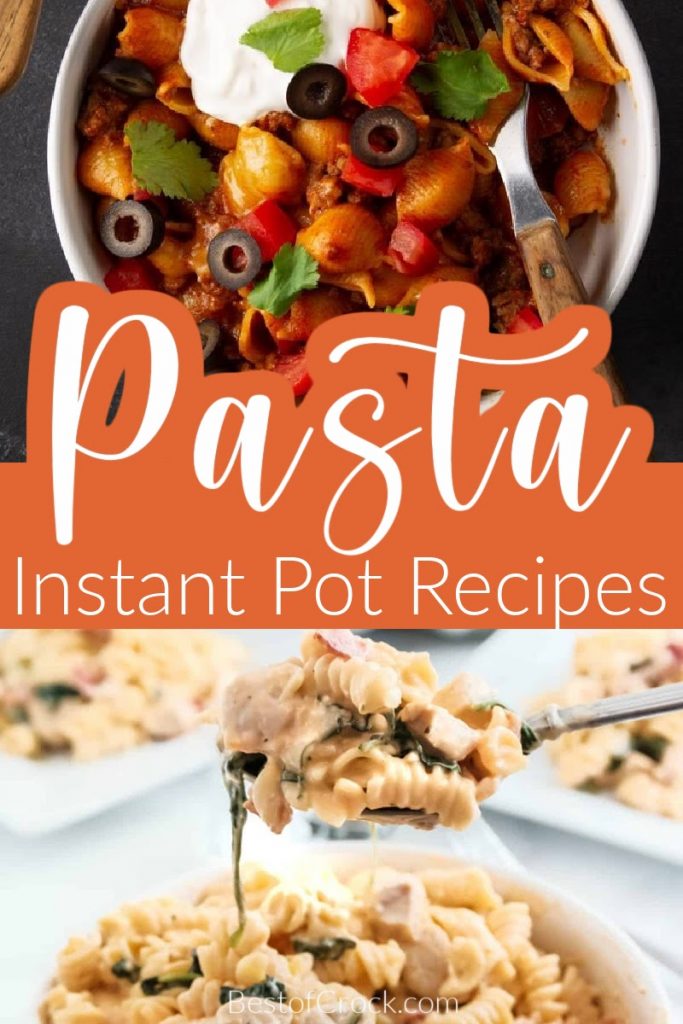 The best Instant Pot pasta recipes can help you serve up a unique and delicious plate of pasta for dinner in a hurry. In fact, many of these recipes can be made in under 20 minutes. You also don't need to stick to just the classic spaghetti and tomato sauce. There are recipes that incorporate chicken, alfredo, and even a taco pasta recipe.
Making pasta in an Instant Pot is pretty simple. However, this might be a new method for you and that means there may be a missed step along the way. But there are few mess ups you can make that will turn the past into an inedible mess.
There are also a few Instant Pot pasta tips you can use that will help you get things done right the first time. You should absolutely follow each recipe you try as closely as possible. This will ensure the best results and the tips will just make it easier. You may need to readjust what you are familiar with when it comes to cooking pasta.
Instant Pot Goulash | Best of Crock
Instant Pot Spaghetti | The Kitchn
Creamy Pasta | A Couple Cooks
Crack Chicken Pasta | Shugary Sweets
Tuscan Chicken Pasta | Tastes Better from Scratch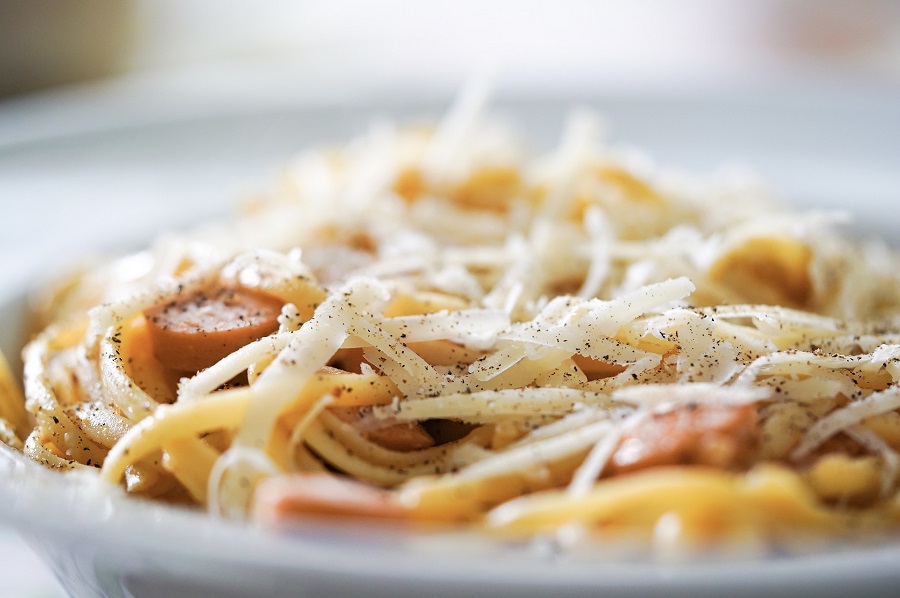 Instant Pot Pasta Recipes
We are so used to stirring our pasta so that it doesn't stick together when we cook it normally. However, pressure cooking changes things up a bit. The pressure in the Instant Pot will make the starch in the pasta release somewhat differently.
That being said, do not stir the pasta after you put it in and before you close the lid. Simply place the pasta in the pot as instructed and close the lid. Fight the urge to stir and mix the ingredients together as much as possible. The stirring will come when it is ready. In fact, you can stir as much as you'd like once the pressure has been released.
Spicy Vegetarian Pasta | Eat with Clarity
Garlic Parmesan Pasta | Rasa Malaysia
Ground Beef and Pasta | Damn Delicious
Garlic Parmesan Chicken and Pasta | This is Not Diet Food
Tomato and Spinach Penne Pasta | Mama Needs Cake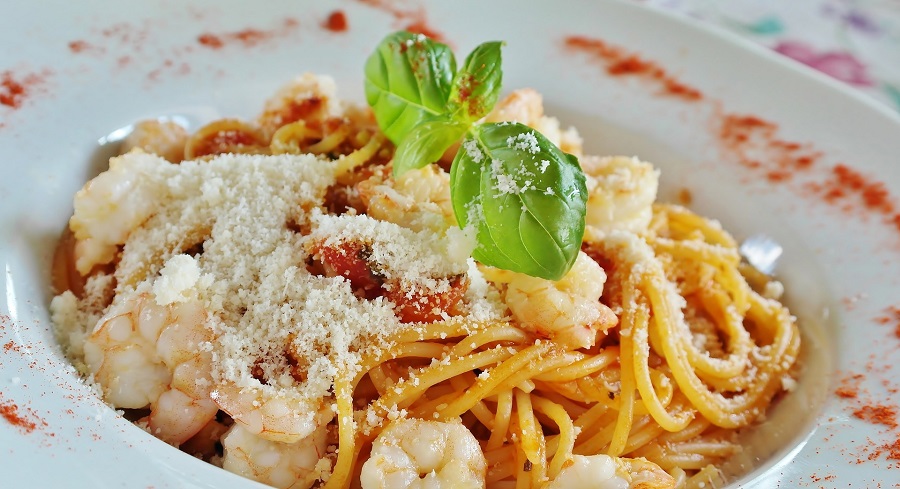 More Cheese, Please
Creamy pastas are usually made with cheese integrated into the sauce in some way. Instant Pot pasta recipes are no different. However, cheese and pressure do not mix, especially creamy cheese like ricotta. It is important to remember to add the cheese when the pressure cooking is done.
The cheese will easily melt into the sauce as you stir when it is done and still hot. What happens if you put the cheese in the sauce before pressure cooking? The cheese turns into a grainy melted mess that is unenjoyable to eat. That should show you the importance of adding cheese after pressure cooking instead of before.
Chickpea Pasta | Bites of Wellness
Cheesy Basil Pasta | Williams Sonoma
Pasta Puttanesca | Veggies Save the Day
Taco Pasta | Taste of Home
Lemon Ricotta Pasta | Instant Pot Eats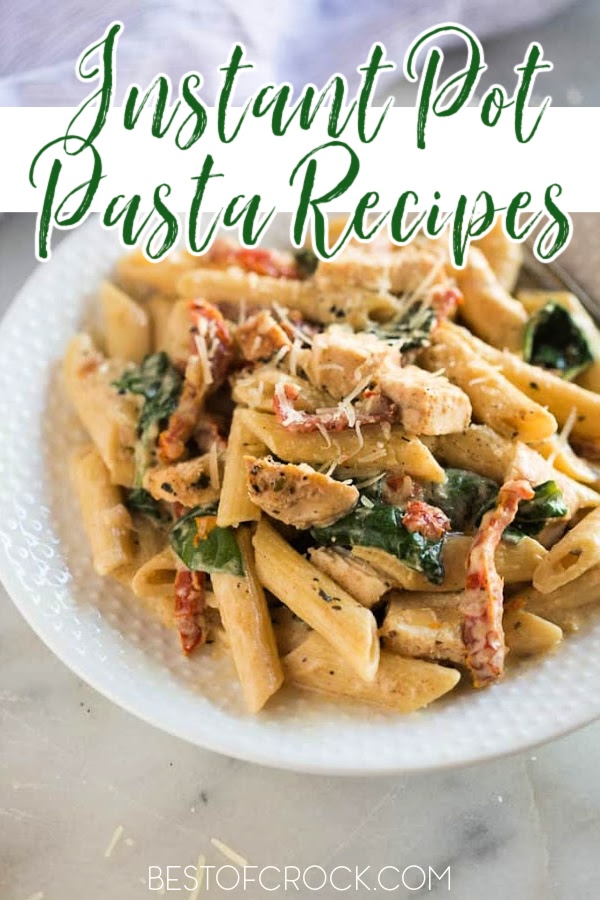 More Instant Pot Recipes
Instant Pot Teriyaki Chicken | Teriyaki chicken has never been easier to make with the help of your Instant Pot and this healthy recipe.
Healthy Instant Pot Sausage and Kale Soup Recipe | Sausage and kale soup is way more delicious than you may think. In fact, oyu may even become a kale lover after enjoying this recipe.
Beanless Instant Pot Ketogenic Chili Recipe | Chili in an Instant Pot comes out with so much more flavor since the ingredients meld together under pressure.
Healthy Instant Pot Vegetable Beef Soup | You can also get amazing results when you cook soup in an Instant Pot, especially one that is packed with beef and veggies.
Instant Pot Sour Cream Scalloped Potatoes | Instant Pots are amazing at making side dishes, scalloped potatoes from scratch have never tasted this amazing.