Best Crockpot Mexican Soup Recipes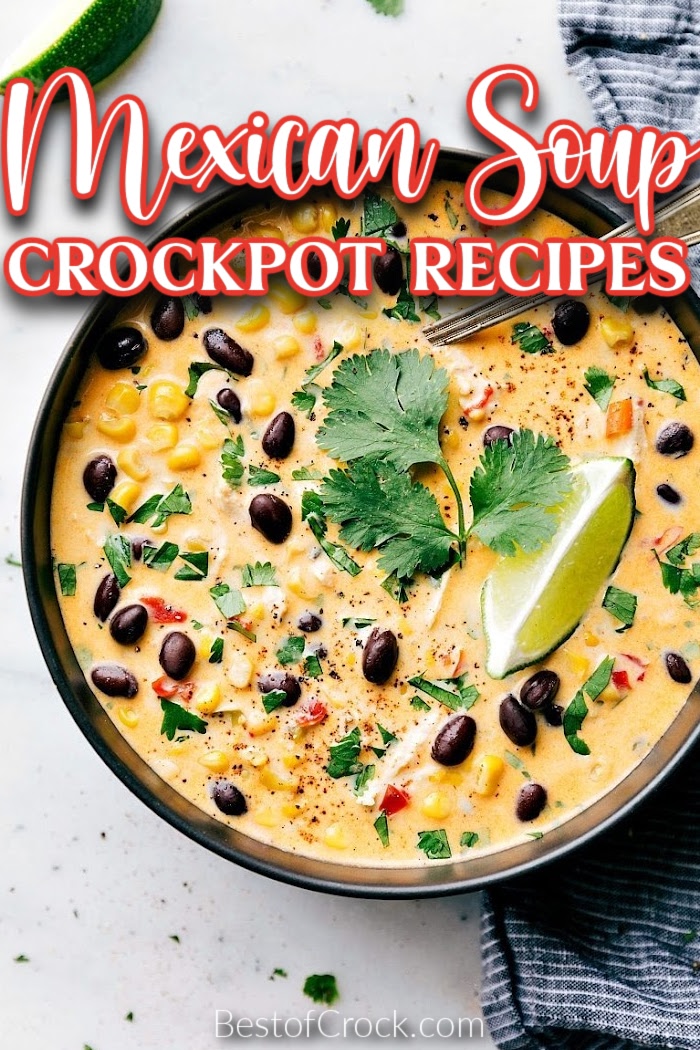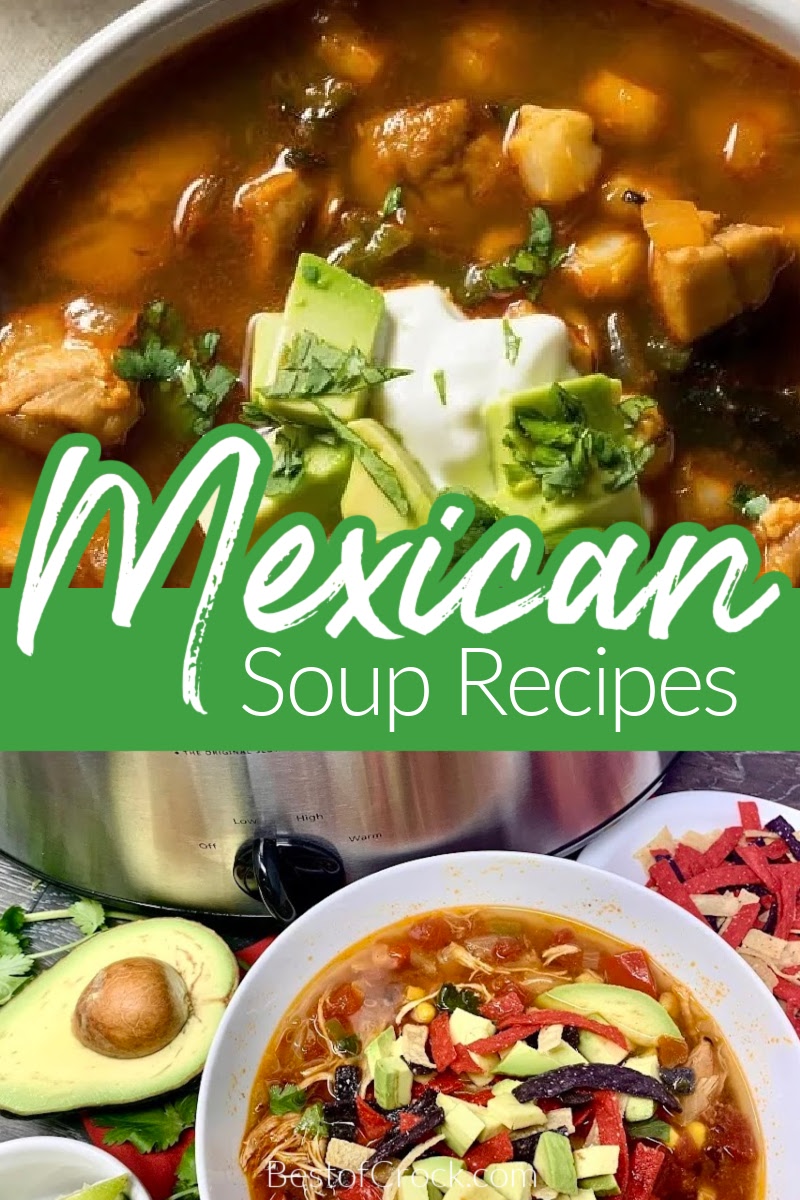 Homemade soups benefit significantly from a low and slow cooking method. The crockpot excels at low and slow, which is what makes it the perfect tool for making soups from scratch. You can get started making some fantastic crockpot Mexican soup recipes this week.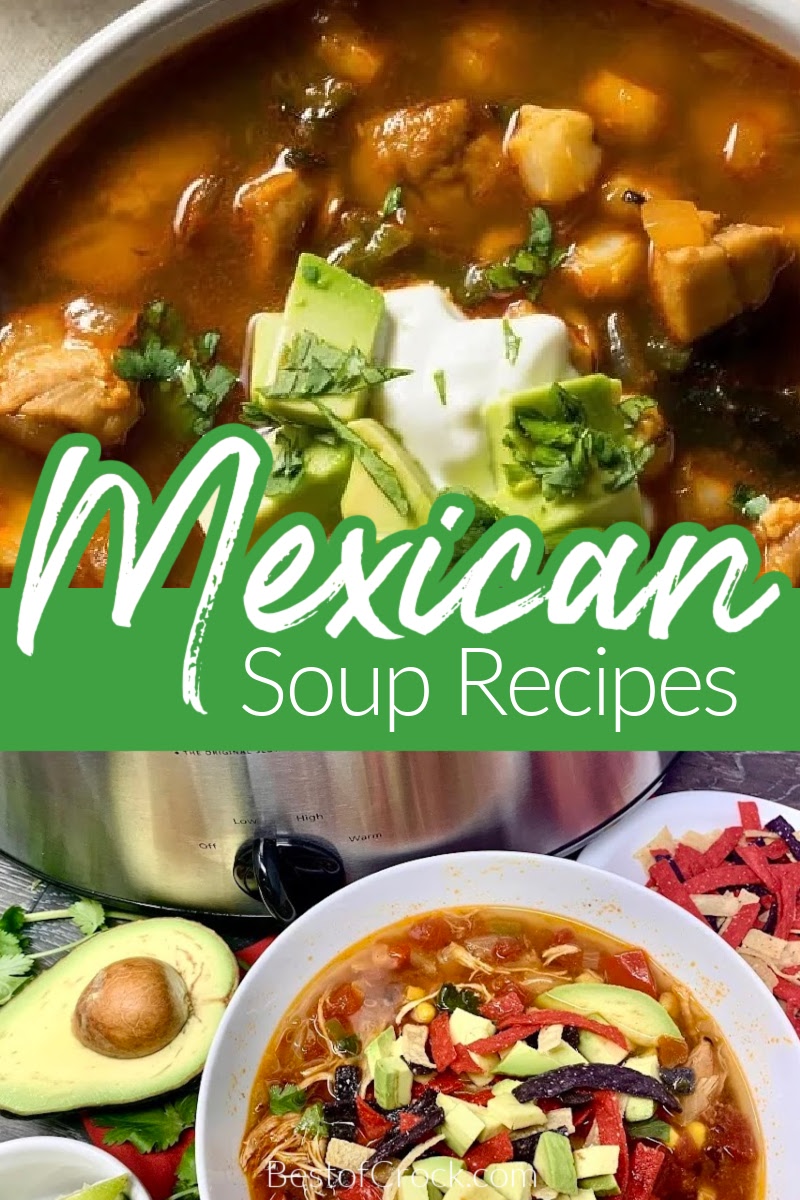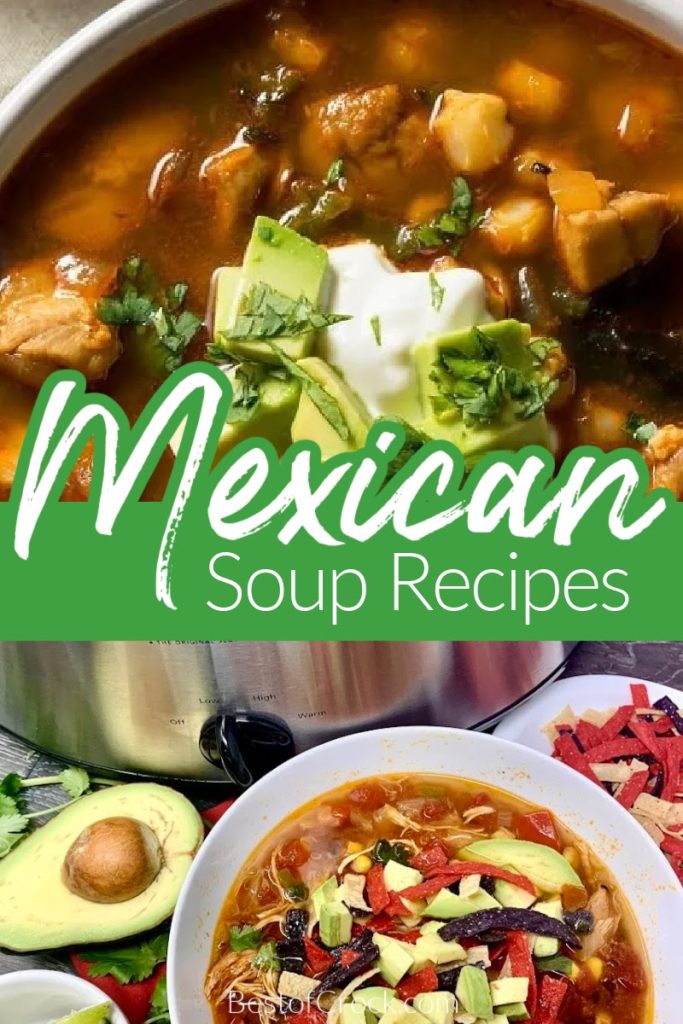 The best crockpot Mexican soup recipes are perfect for trying your hand at making homemade soups and maybe even canning them. We are all familiar with the flavors of Mexican food. They are warm and sometimes spicy with a savory taste that can't be beaten.
But there is more you can make with that flavor than you may be using regularly. For example, we all have had tacos and burritos, even nachos. These things are all staples in Mexican-American menus. But could you imagine if American food was nothing but hot dogs and cheesesteak sandwiches?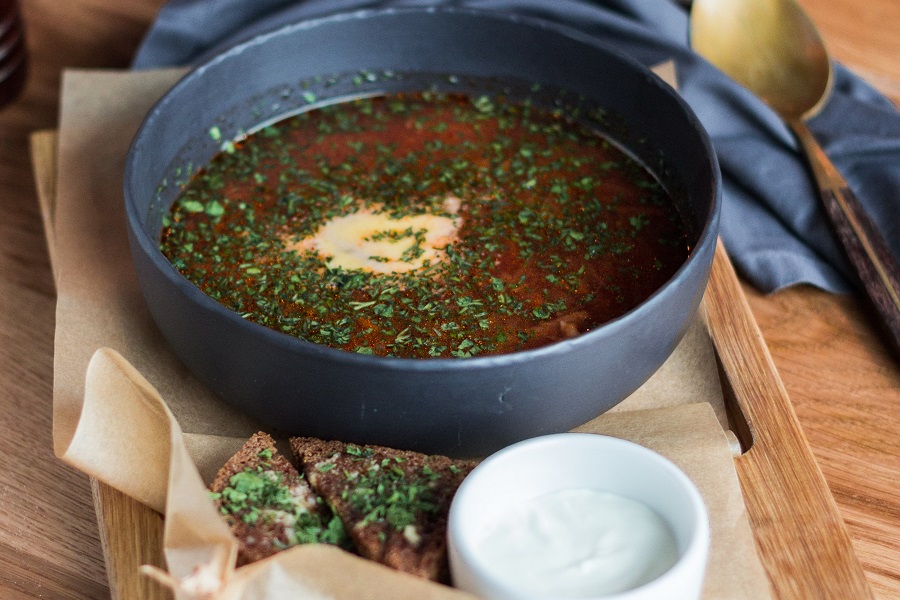 The same could be said for Mexican food. Tacos and burritos are delicious, but you can use those spices and flavors to make something entirely different, soup. The best crockpot Mexican soup recipes are perfect for trying your hand at making something Mexican but also different from the usual Mexican-American dishes.
You can even can the soups and label them so that you have something to quickly pull out and reheat or simply freeze the soups in freezer bags and reheat when the mood strikes. In fact, these recipes will help you discover a whole new world of Mexican cuisine that you and your family can enjoy alongside your tacos this Tuesday.
Crockpot Chicken Tortilla Soup
Mexican Chicken Soup | The Flavours of Kitchen
Chicken Corn Chowder | Chelsea's Messy Apron
Enchilada Soup | Easy Chicken Recipes
Taco Soup | Modern Meal Makeover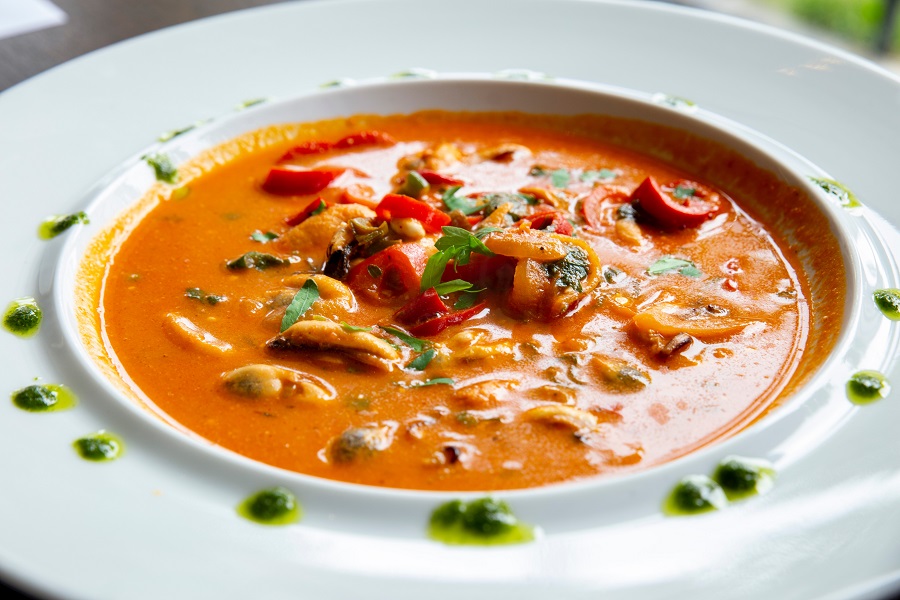 Crockpot Mexican Soup Recipes
What makes a soup a Mexican soup? There are some traditional dishes that we would consider to be soups here in the US. However, those dishes may not have "soup" in the name. Pozole is an excellent example of a Mexican dish that is a soup but doesn't have "soup" in the name.
There are other dishes that would fall under this category as well. But the important thing is that you give them a try, even if you aren't a fan of spicy foods. Don't forget that you are making these soups from scratch; you can control how spicy the dish ends up being on your own.
Green Enchiladas Chicken Soup | Seeking Good Eats
Street Corn Soup | The Stay at Home Chef
Dairy-Free Mexican Chicken Stew | Sweet Peas and Saffron
Pozole | Magic Skillet
Chile Relleno Soup | The Magical Slow Cooker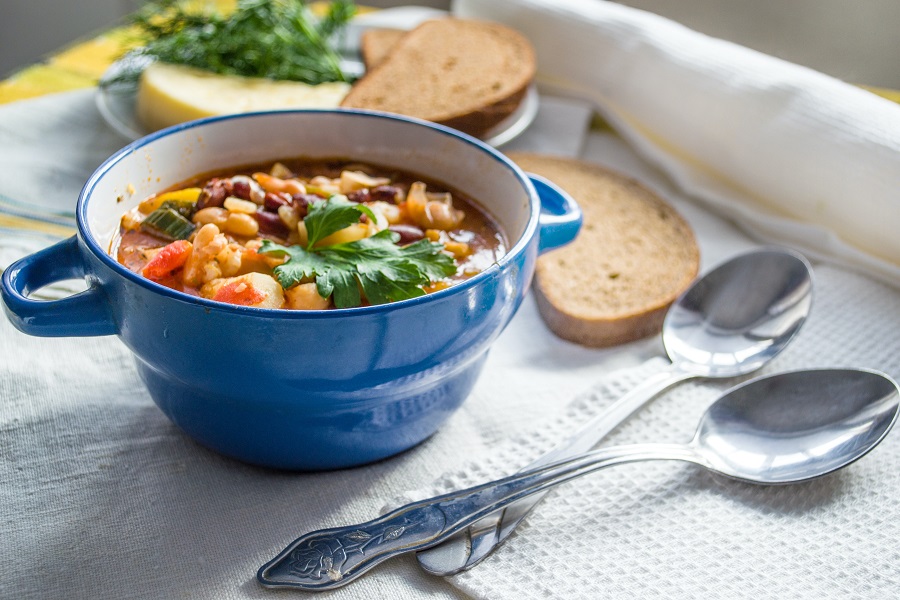 Soup Meal Prep
Canning soups is not exactly easy, but it isn't difficult either. You will need specific tools to get the job done, but it may be worth learning a new meal prep skill. Of course, there is another option, simply freezing the soups in freezer bags.
You will want to let the soup cool down in the crockpot before pouring servings into a freezer bag. However, this is one of the easiest ways to meal prep crockpot Mexican soup recipes easily.
Pozole Verde | Closet Cooking
Baja Chicken Soup | Almost Supermom
Albondigas Soup | The Endless Meal
Vegetarian Tortilla Soup | Half-Baked Harvest
Pinto Bean Soup | Ela Vegan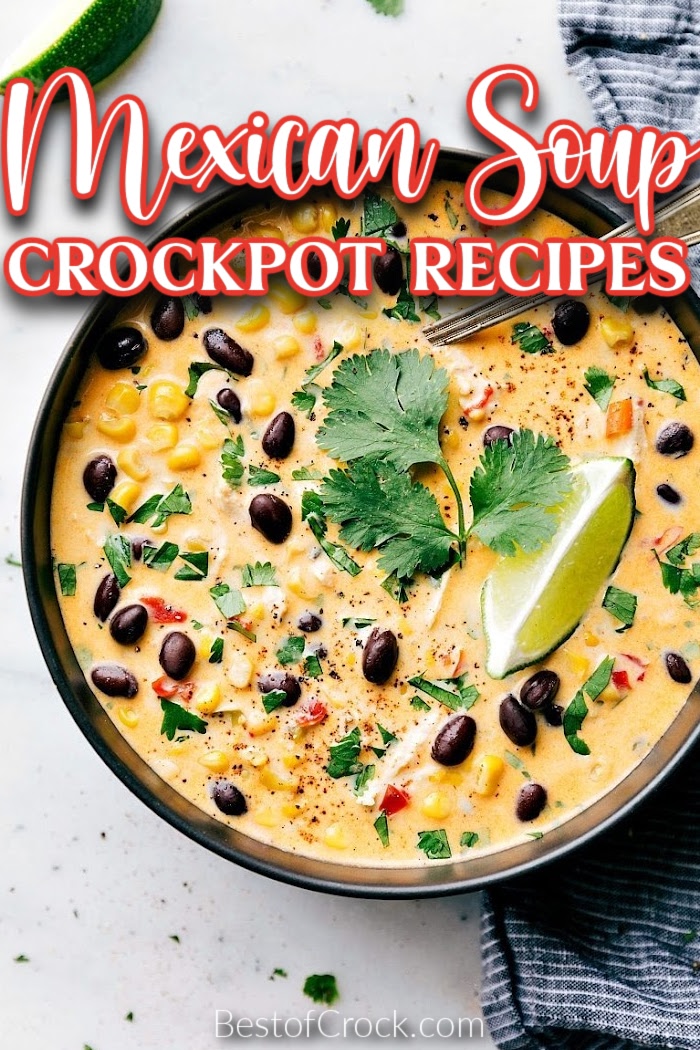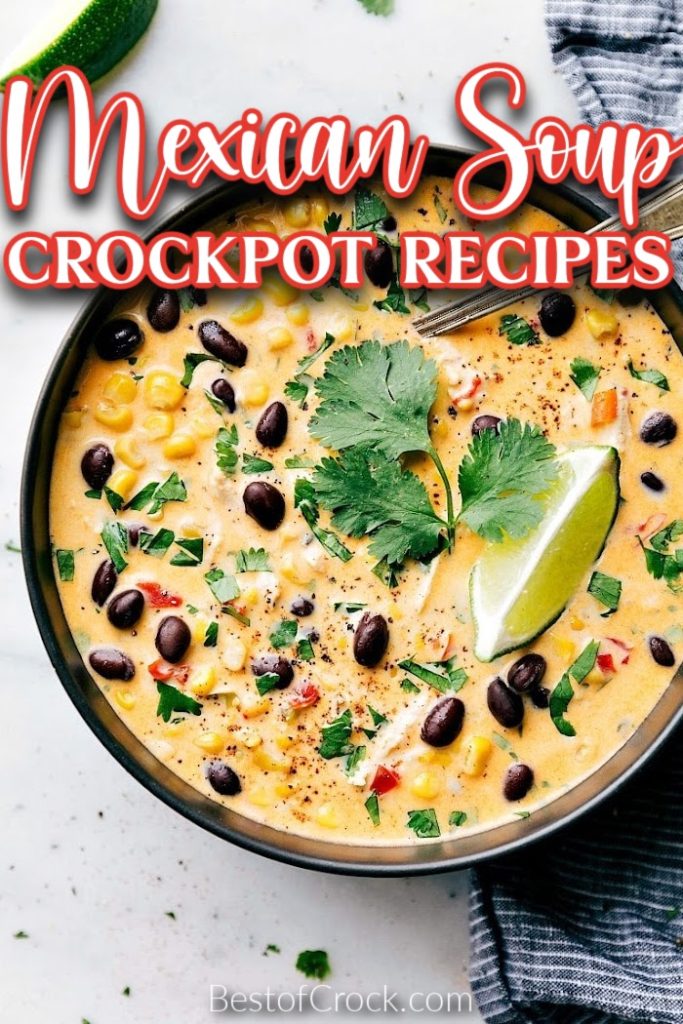 More Crockpot Recipes
Crockpot Turkey Chili Without Beans | Chili con carne could go either way, depending on how you make it, but most would not consider it a soup.
How to Make Crockpot BBQ Ribs | BBQ ribs should be tender, fall off the bone, and can easily be made in a crockpot.
Slow Cooker Salsa Chicken for Tacos | Salsa chicken is a single dish that can be turned into tacos, burritos, nachos, or eaten alone with rice and beans.
Beef Barbacoa Crock Pot Recipe | Barbacoa is Mexican BBQ; filled with flavor and very simple to make with the help of a slow cooker.
Healthy Slow Cooker Beef Stew | Would you consider stew to be a type of soup, like chowder? This beef stew will make a class all its own.