Super Bowl Appetizers Crockpot Recipes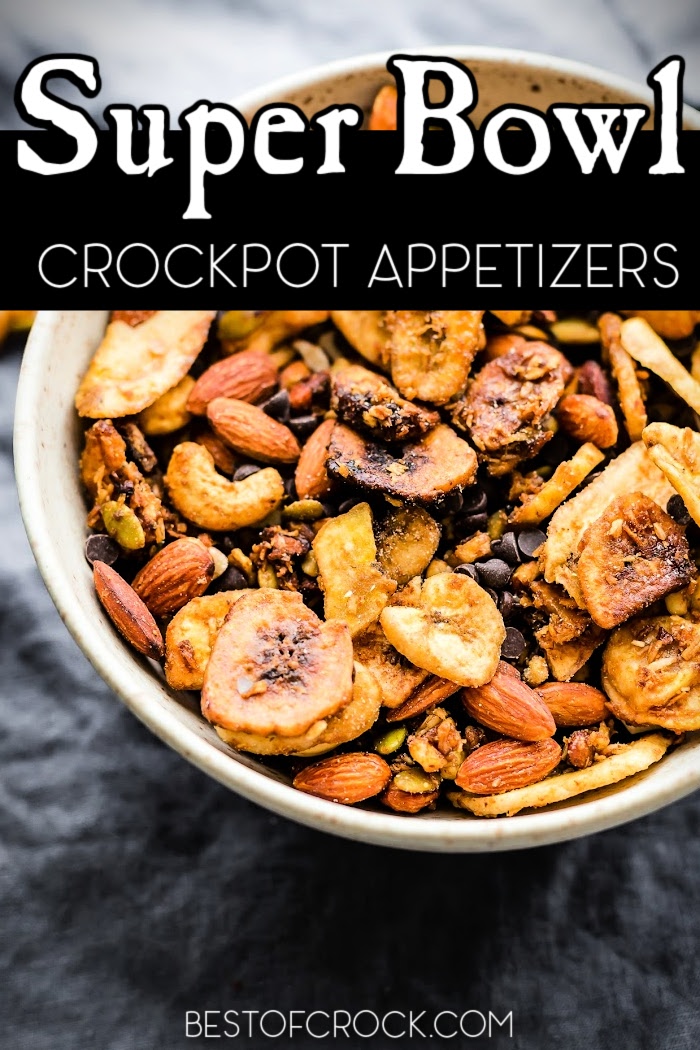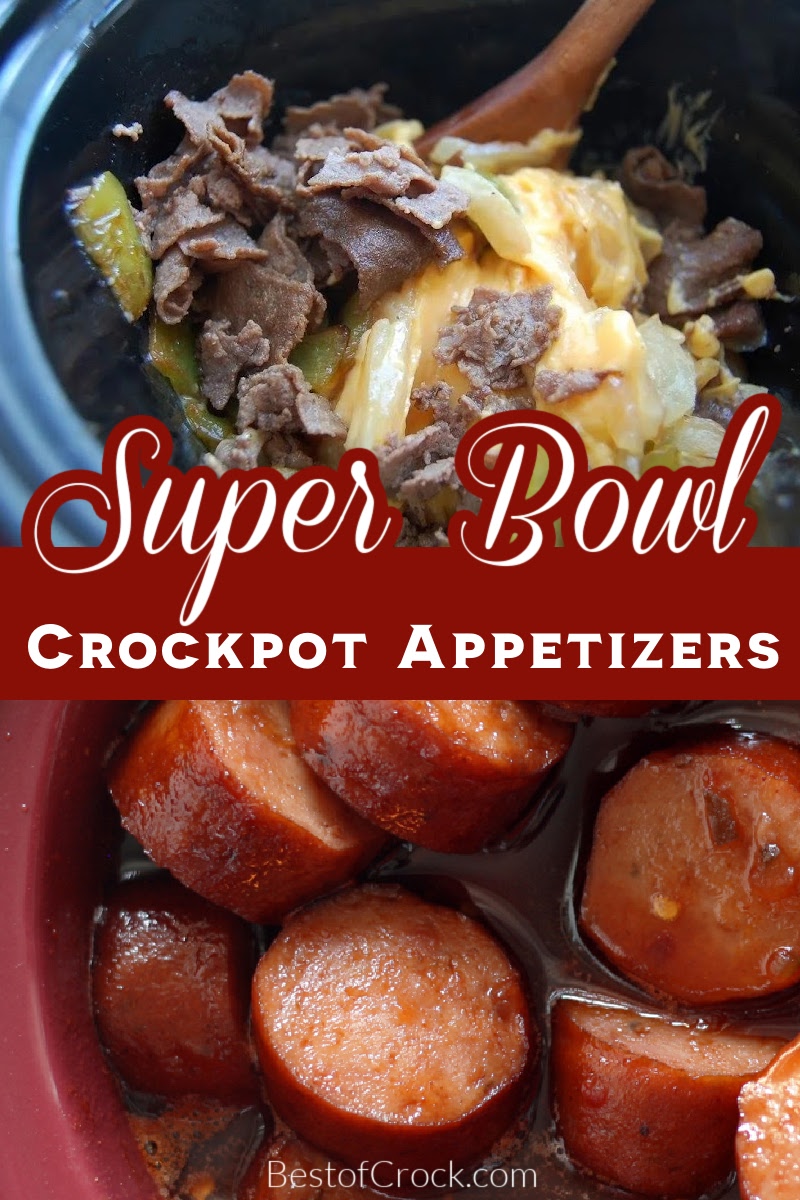 Hosting a Super Bowl party means putting together a good amount of food for your guests. However, this type of party only requires finger foods; after all, we're animals during the game. Make things easier on yourself by using Super Bowl appetizers crockpot recipes.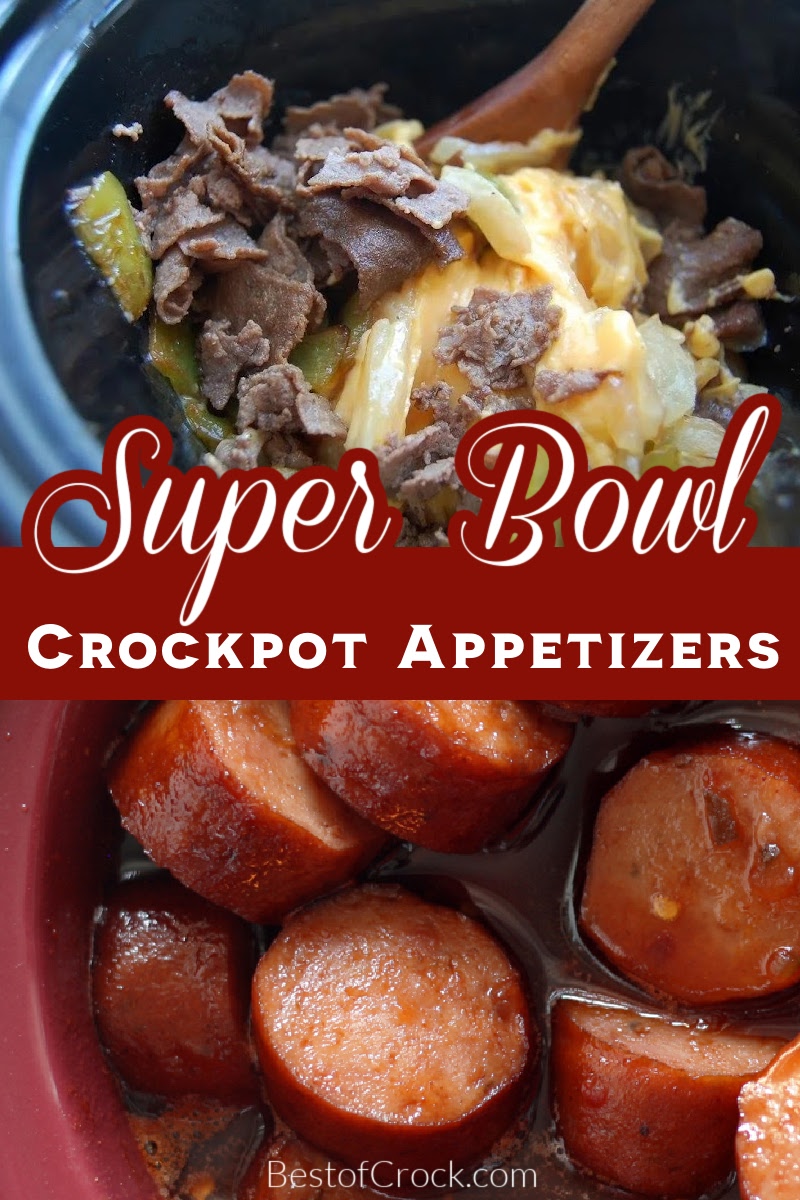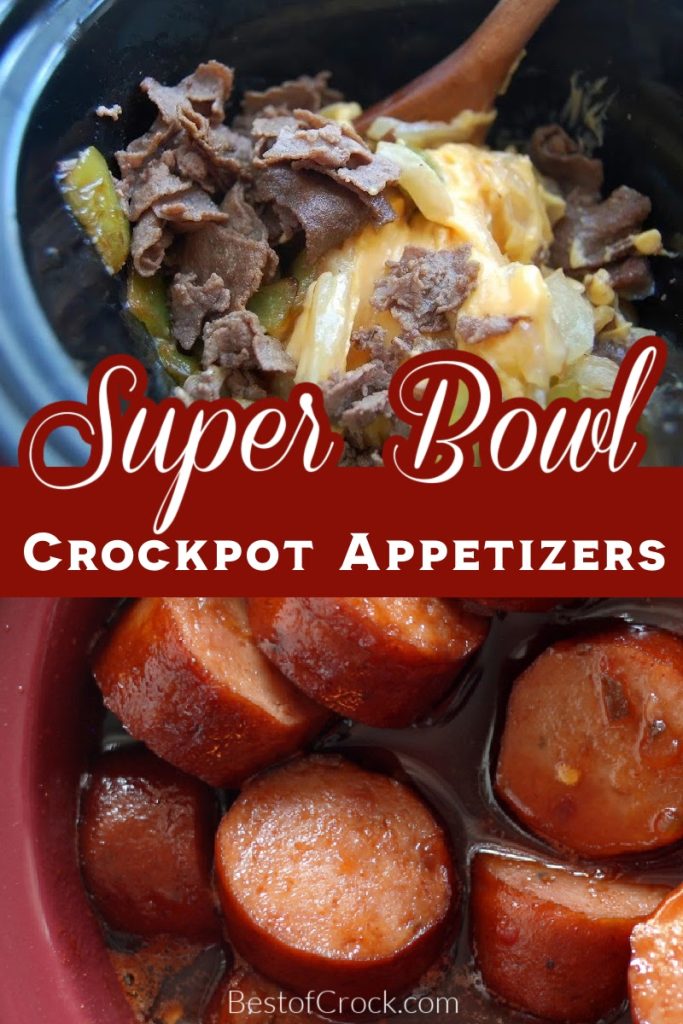 Super Bowl appetizers crockpot recipes are easy Super Bowl Party recipes that will keep everyone happy. What is the best part of the Super Bowl? There are plenty of people who will be focused on the game.
However, maybe your team isn't one of the teams on the field this year, and so you're just in it for the excitement. There are other people who are focused on the commercials. Super Bowl commercials are not your average tv commercial.
Of course, they are just commercials trying to sell you something, but they are often funnier. The party you host will also have normal guests, just there to spend time with their friends and have fun doing it, not really caring about the game or the commercials.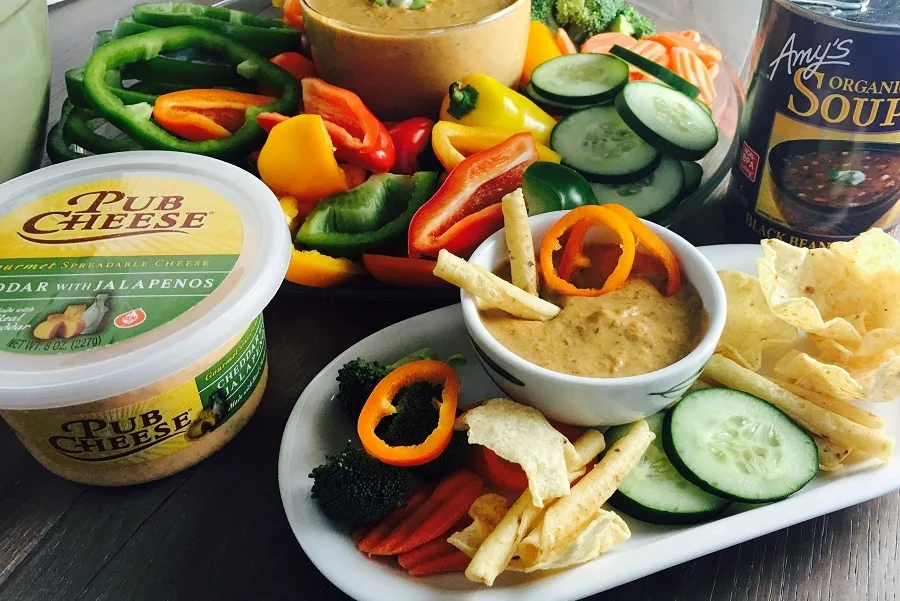 But the one thing everyone will enjoy is the food. The food at a Super Bowl party is neither healthy nor should it be. Instead, it should be packed with a punch of flavor. No one thinks about how healthy the wings are during the Super Bowl.
This makes it easier to be a party host because you can break out the crockpot ad make some fantastic Super Bowl appetizers and crockpot recipes that are filled with flavor. This is the other aspect of these parties that makes it easier to host, no main course!
Everyone will be too focused on the game to care if you have a main course for them to enjoy. We aren't looking for a four-course meal. We just want something to snack on while we cheer for or against the teams on the field, laugh at commercials, or carry conversations with friends and family.
Crockpot Cheese Dip with Beans
Crockpot German Potato Salad Recipes
Easy Crockpot Italian Meatballs Recipe | The Best of Life Magazine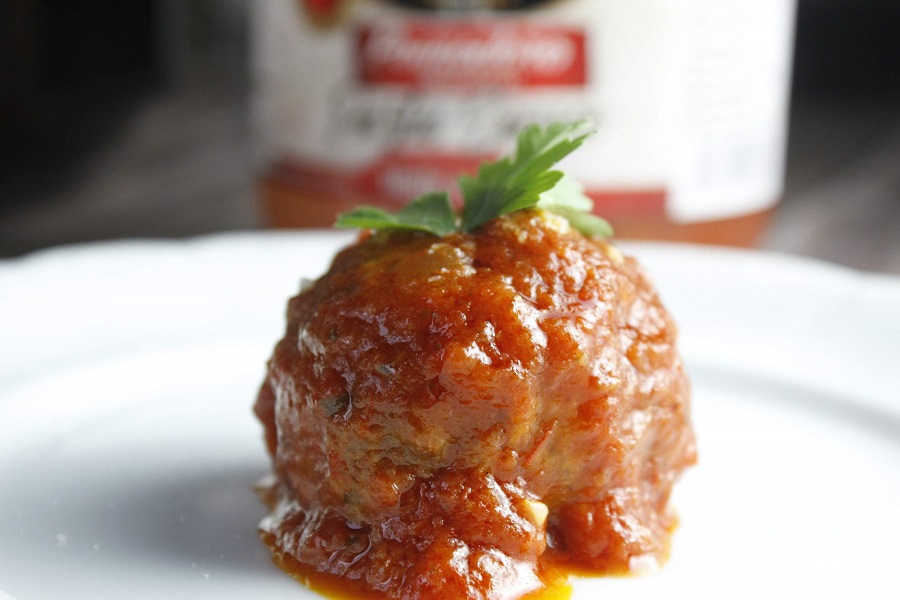 Super Bowl Appetizers Crockpot Recipes
The crockpot may not seem like the best idea for making quick party recipes. However, these recipes are for those who can plan a bit ahead or for those who just need one or two more dishes. You can make a few different crockpot dip recipes ahead of time and store them in the fridge until game day or make one big batch of a single recipe on game day.
Either way, the crockpot will take some of the work away from hosting an awesome Super Bowl Party.
Philly Cheesesteak Dip | Who Needs a Cape?
Parmesan Garlic Spinach Dip | Slow Cooker Kitchen
Bacon Bourbon Meatballs | House of Yumm
Garlic Ranch Mushrooms | Cookies & Cups
Sweet and Spicy Sausages | A Night Owl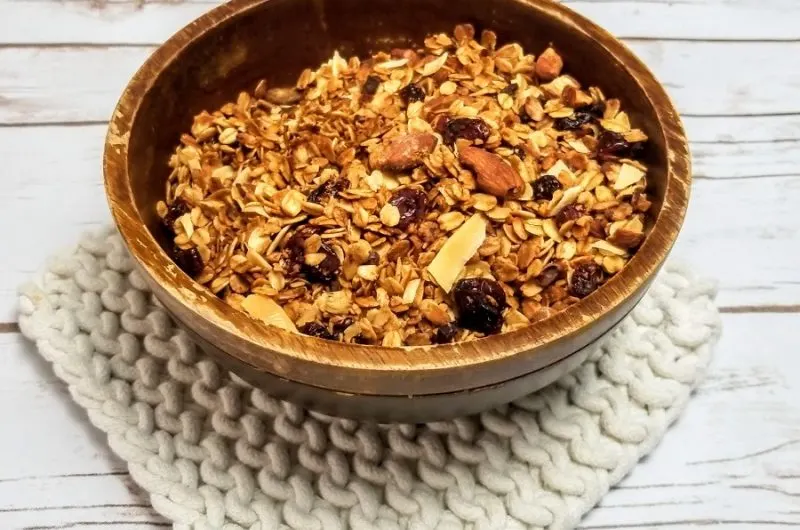 Crockpot Dip Recipes
Dip is the biggest staple of a Super Bowl party; yes, dip and chips are considered an appetizer. You can make multiple dips a day or two in advance and store them in the fridge. You can even make a hot dip that stays in the crockpot as it continues to keep it warm.
Guests can literally dip their chips into the crockpot and get a fresh-tasting bite of goodness. The important thing is that you enjoy the Super Bowl appetizers crockpot recipes as much as your guests. So build your menu wisely.
Chunky Monkey Trail Mix | Cotter Crunch
Orange Glazed Chicken Wings | Simply Made with Love
Bacon-Wrapped Smokies | My Heavenly Recipes
Chicken Cordon Bleu Sliders | Taste of Home
Buffalo Chicken Sliders | Recipes That Crock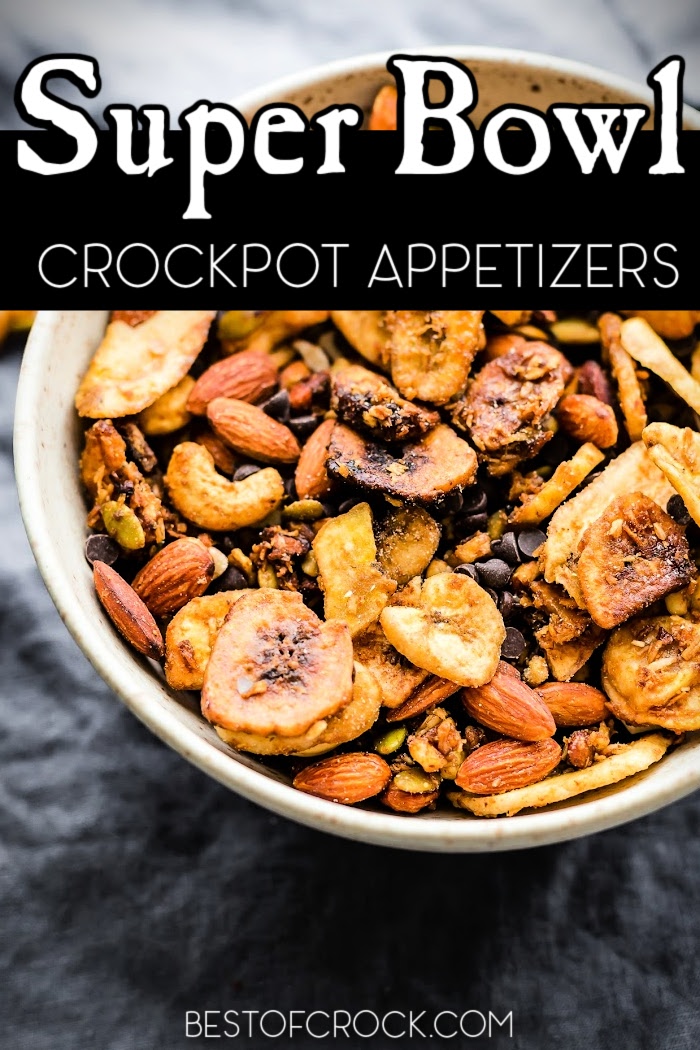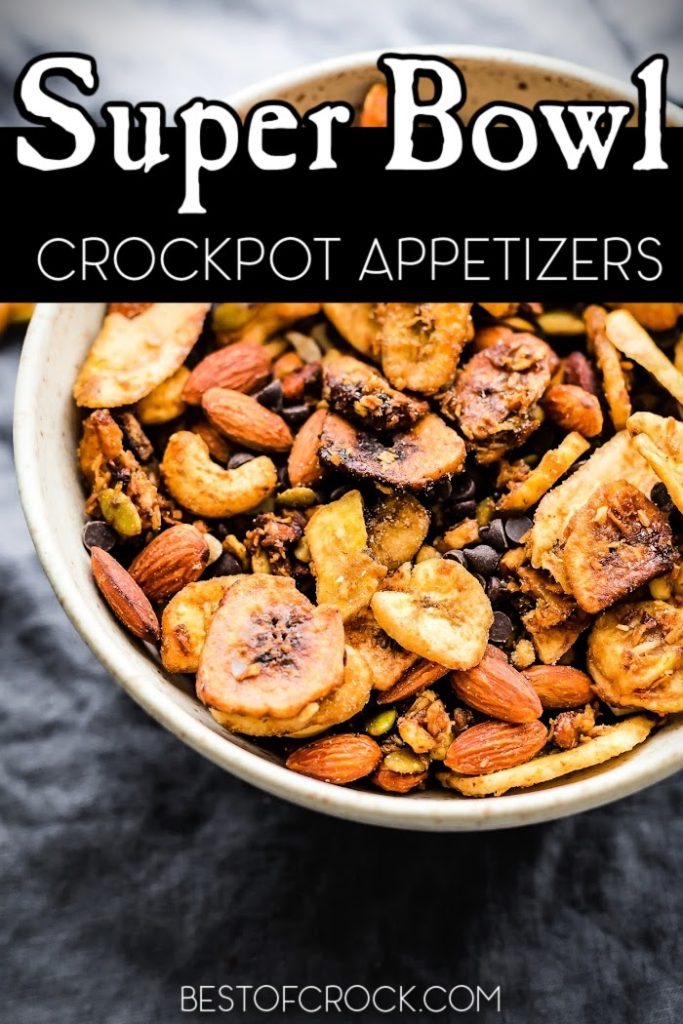 More Crockpot Recipes
Queso Dip Crockpot Recipes. | Queso dip is perfect for Super Bowl parties, though it requires a list all its own.
Crockpot Bourbon Punch Recipes. | You can also use your crockpot to make some delicious drinks that adults can enjoy.
Healthy Crockpot Meals on a Budget. | Your crockpot isn't just for party recipes; you can also make some delicious dinners.
Slow Cooker Fruity Dessert Recipes. | You can make some amazing desserts in a crockpot as well.
Crockpot Turkey Chili Without Beans. | You can make an argument about how well a slow cooker can make chili.