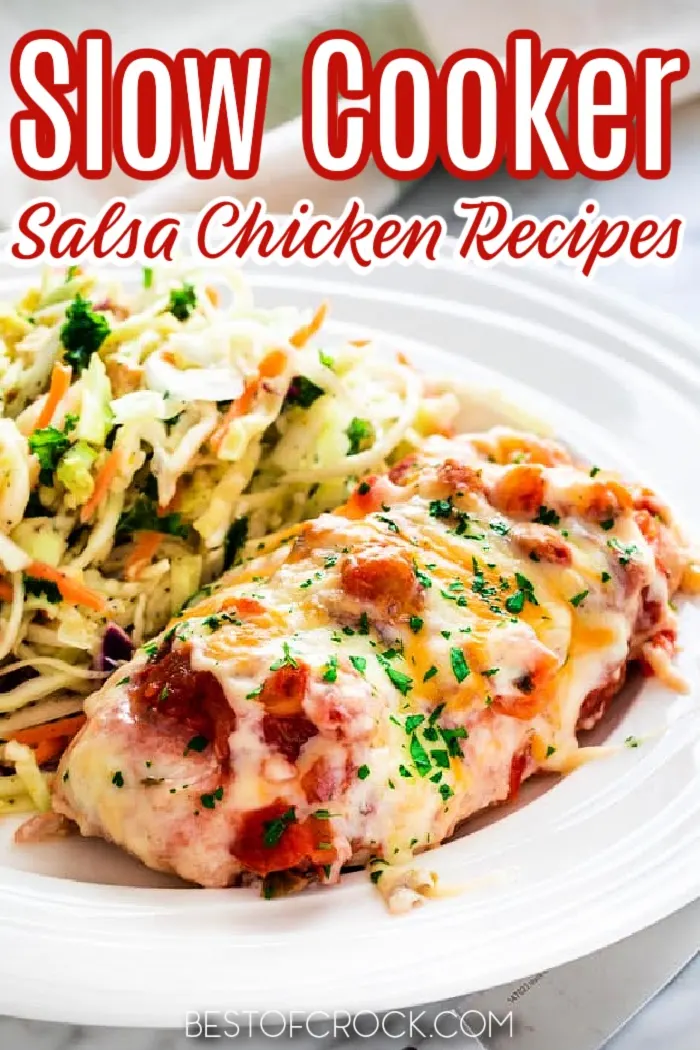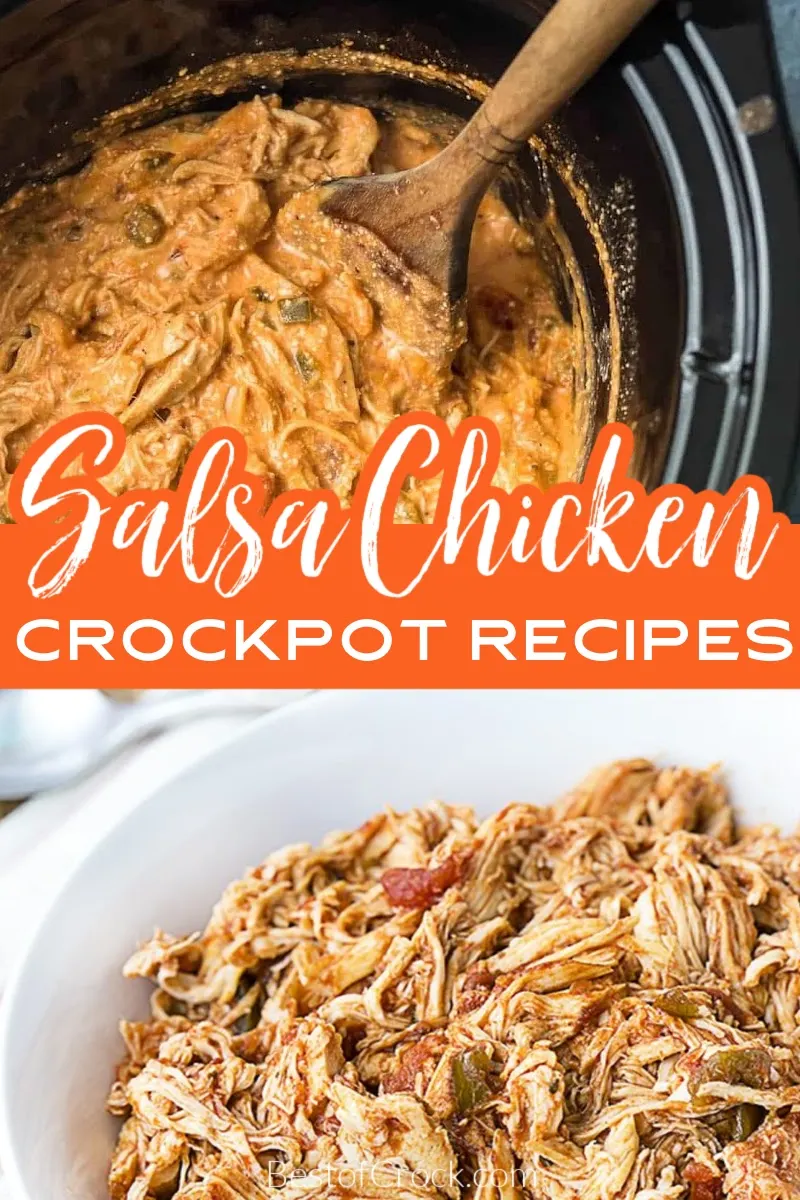 Slow cooker salsa chicken is perfect for tacos. Many of the recipes can be shredded or already are shredded which makes for great taco filling. Cubed chicken is fine as well, though you may want to go with soft tacos for cubes. Either way, taco Tuesday is about to get a whole lot better.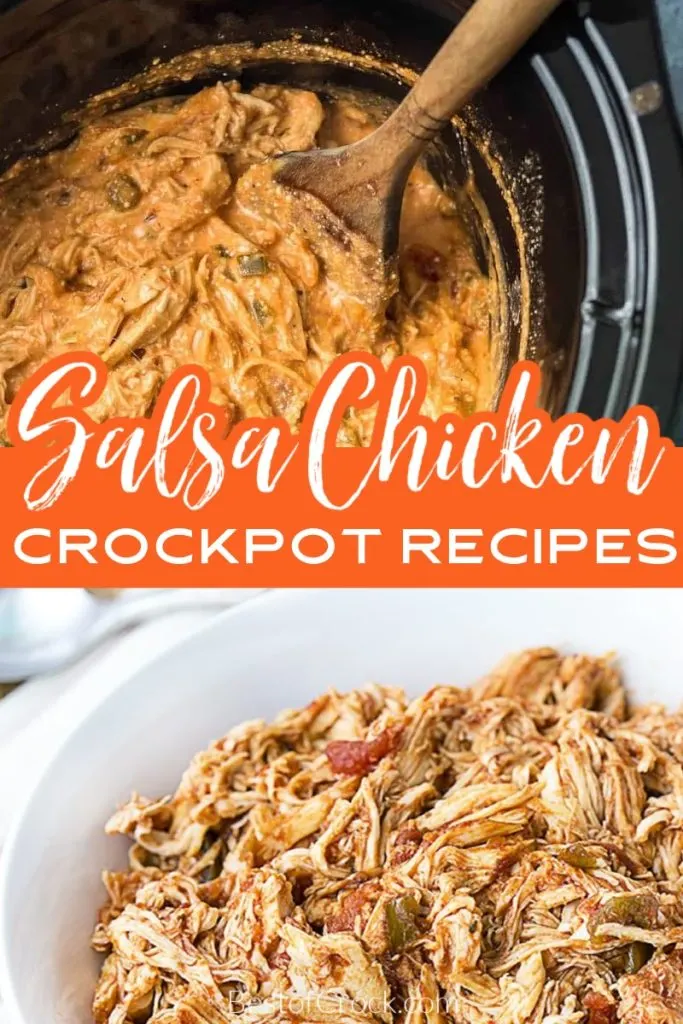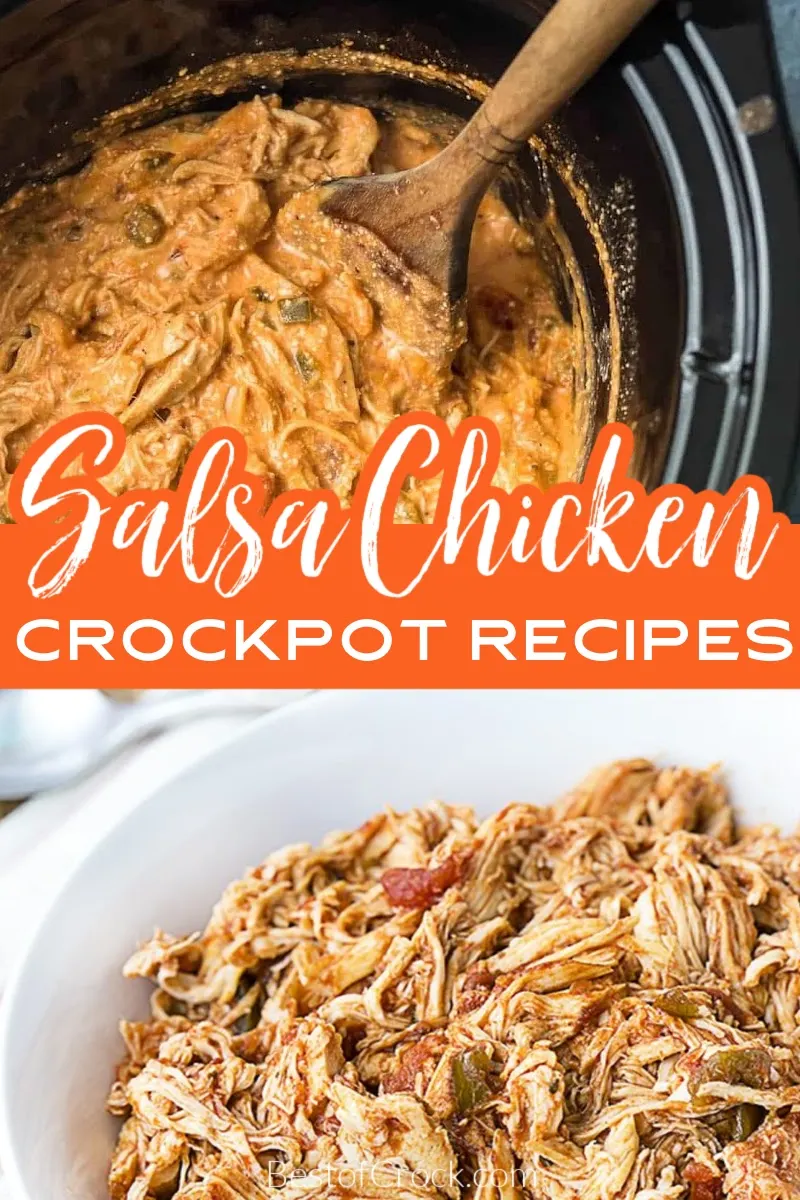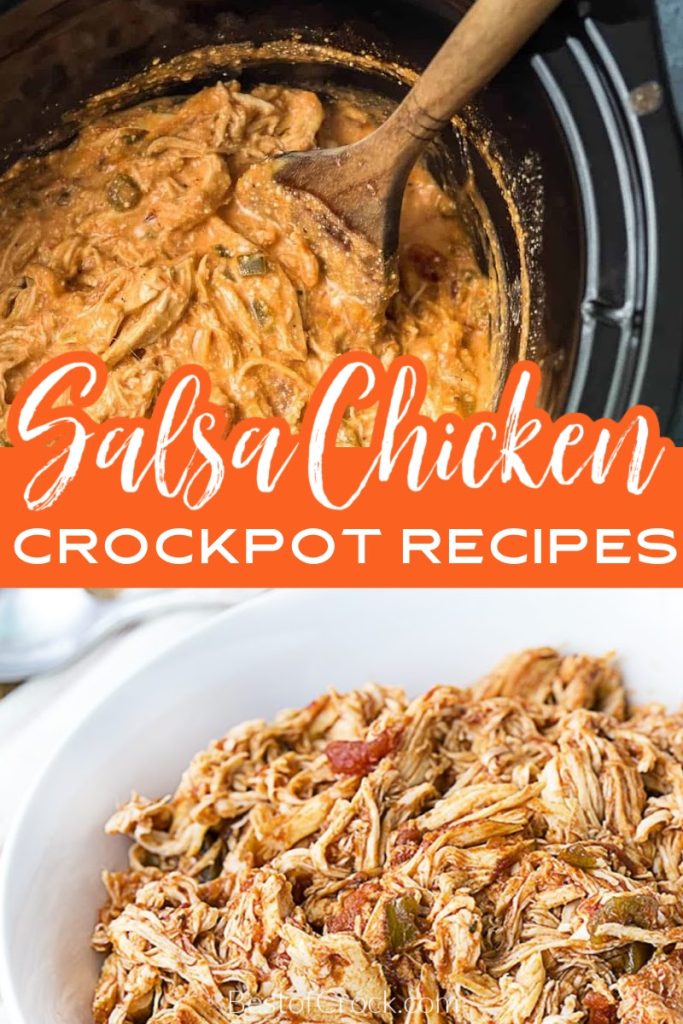 There are so many ways to cook chicken for tacos. You can make grilled chicken and chop it into cubes or make a shredded chicken drenched in salsa. Slow cooker salsa chicken is perfect as crockpot chicken taco recipes, or you can serve it with a side of rice and beans.
The beauty of chicken lies in how versatile it is. You can boil, bake, BBQ, or fry it. Then there are the serving options like shredded, cubed, whole, or even stuffed. But the easiest way to cook chicken is in a crockpot. A crockpot cooks chicken low and slow which allows the chicken to absorb all the wonderful flavors you add into the crockpot.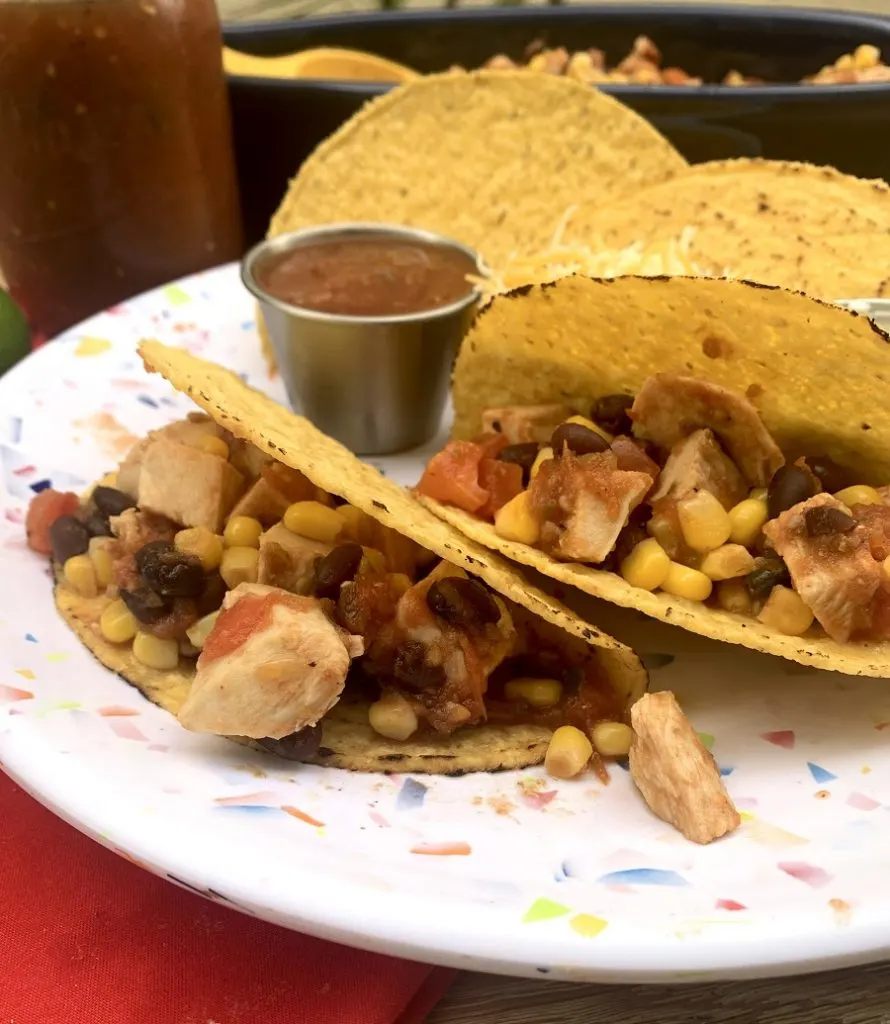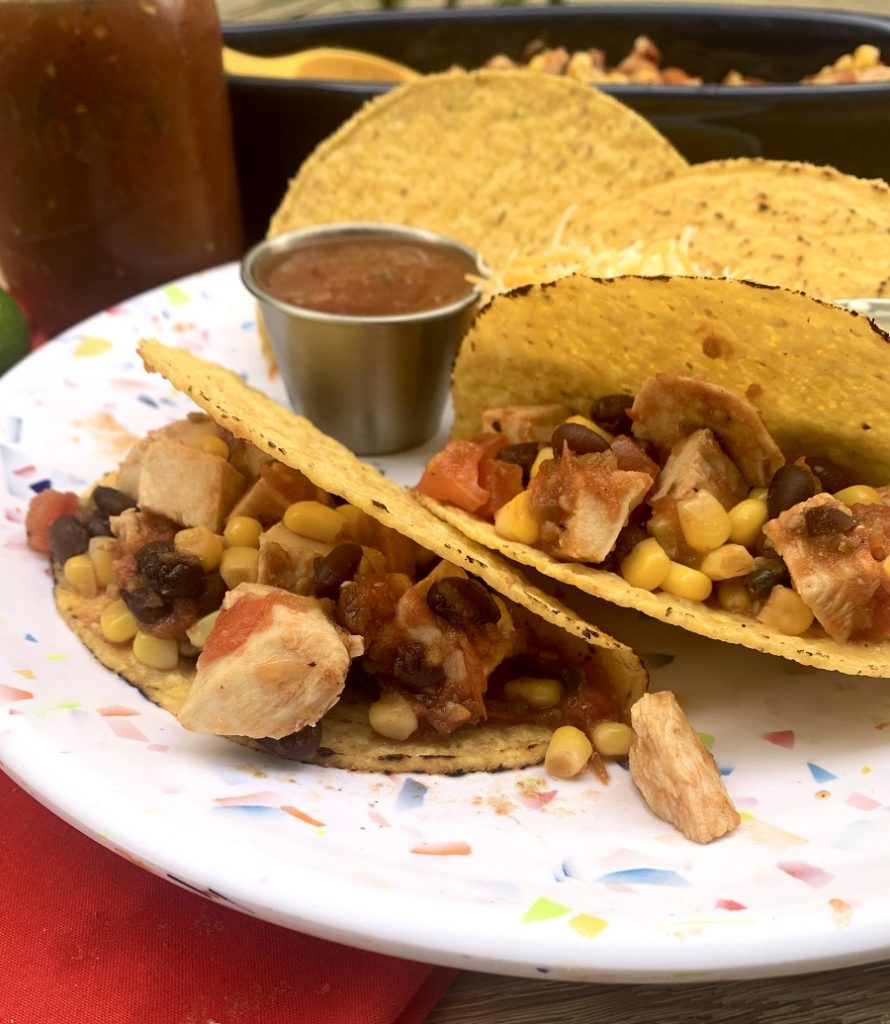 Take slow cooker salsa chicken recipes for example. These recipes result in juicy, tender chicken that can be served in tacos, whole, shredded, cubed, whatever your heart desires. That is the beauty of cooking chicken at home. You can make it so many different ways and get entirely different meals from each.
Crockpot Salsa Chicken Recipe | Best of Crock
3-Ingredient Salsa Chicken | Live Laugh Rowe
Frozen Salsa Chicken | The Carefree Kitchen
La Victoria Salsa Chicken | Confessions of a Baking Queen
Freezer Meal Salsa Chicken | Mess for Less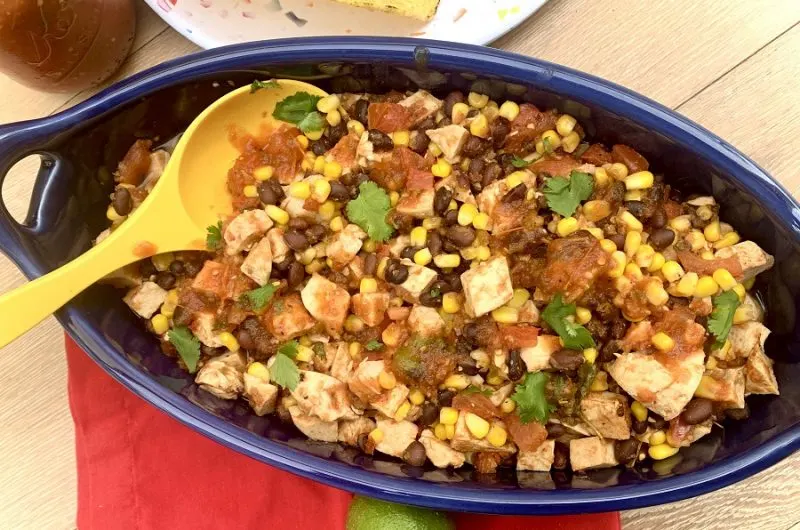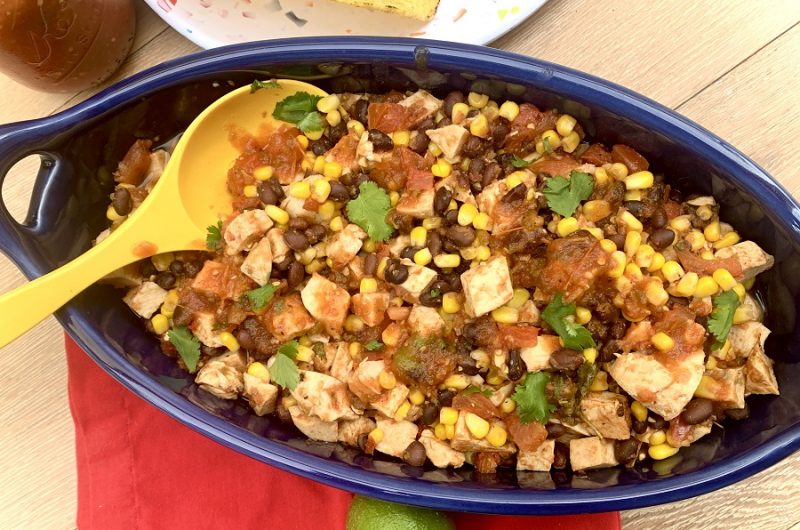 Slow Cooker Salsa Chicken
Salsa chicken is such a flavorful dish. The best part is the flavor can change drastically depending on which salsa you use. That variety makes it perfect for tacos.
You can make the chicken and then just throw it in a tortilla, add some toppings, and you have one delicious taco on your hands. Of course, you don't have to enjoy it in a taco. You could eat it just as is with some rice and some beans.
Cheesy Salsa Chicken | Jo Cooks
Crockpot Fiesta Chicken | Ate Everything
Cream Cheese Salsa Chicken | Easy Chicken Recipes
Shredded Salsa Chicken | Will Cook for Smiles
Salsa Verde Chicken | Eat Well 101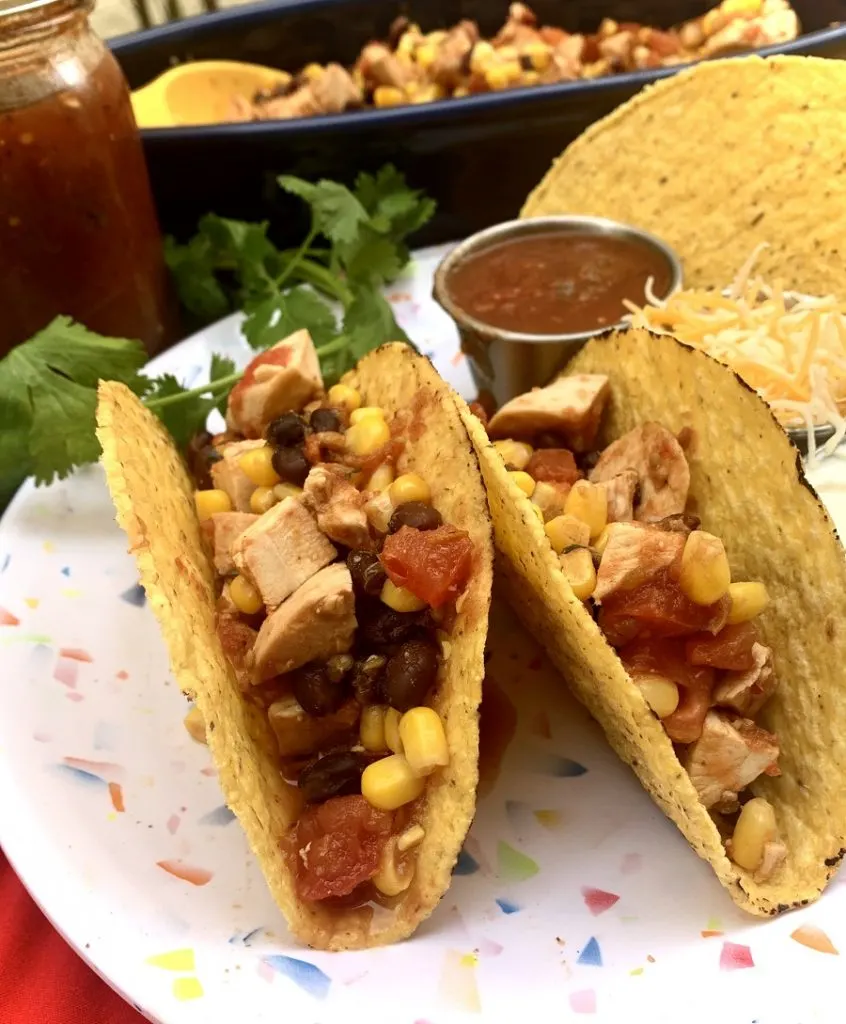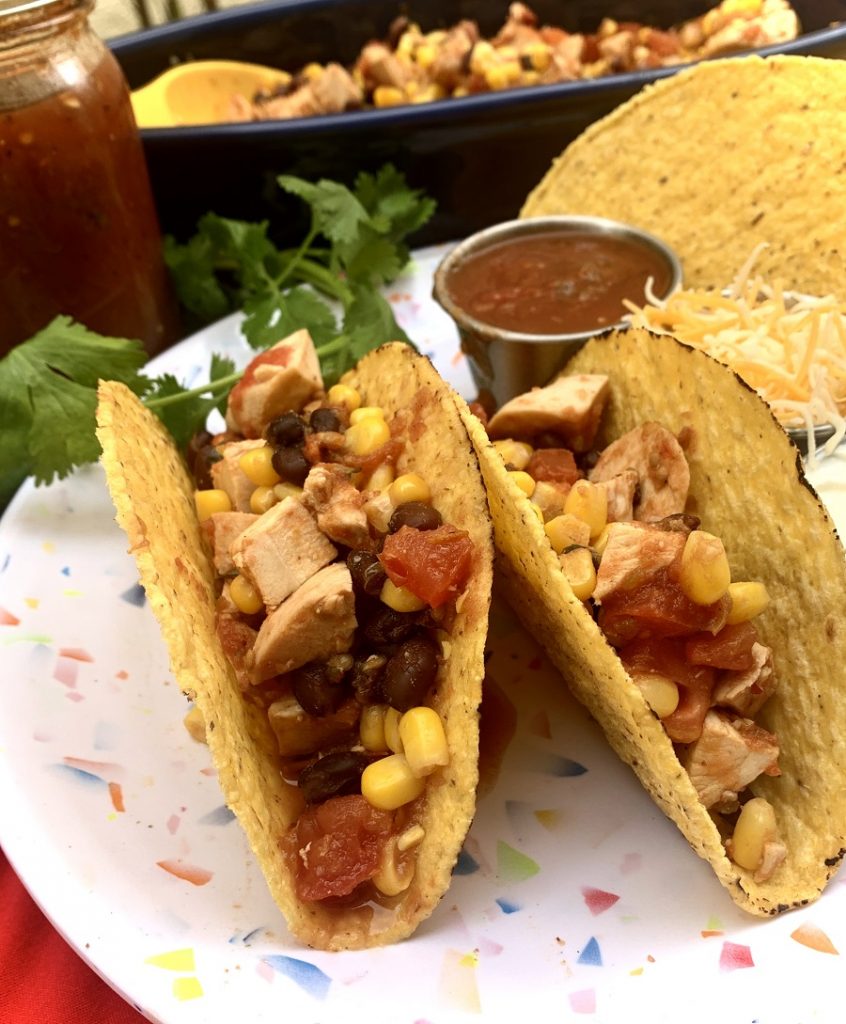 Making Tacos
One of the most fun ways to serve up tacos is to create a taco bar. A taco bar is a collection of toppings put together in small dishes on a countertop or table. The goal is to make it easier for everyone to build their tacos the way they like them.
Salsa chicken goes well with all of the basics like cheese, sour cream, and lettuce. You could even turn them into burritos if you want with refried beans and rice.
Salsa Ranch Chicken | The Southern Lady Cooks
Slow Cooker Mexican Chicken | Family Food on the Table
Low Calorie Salsa Chicken | Skinny Fitalicious
Keto Salsa Chicken | Just Jessie B.
Salsa Chicken Stew | Wholefood for 7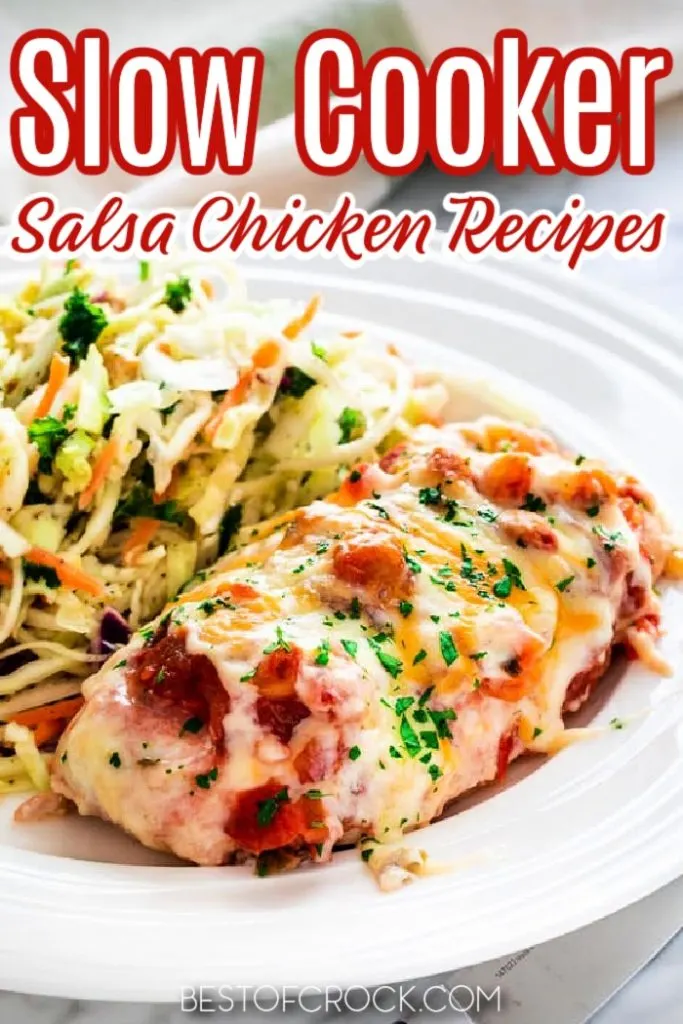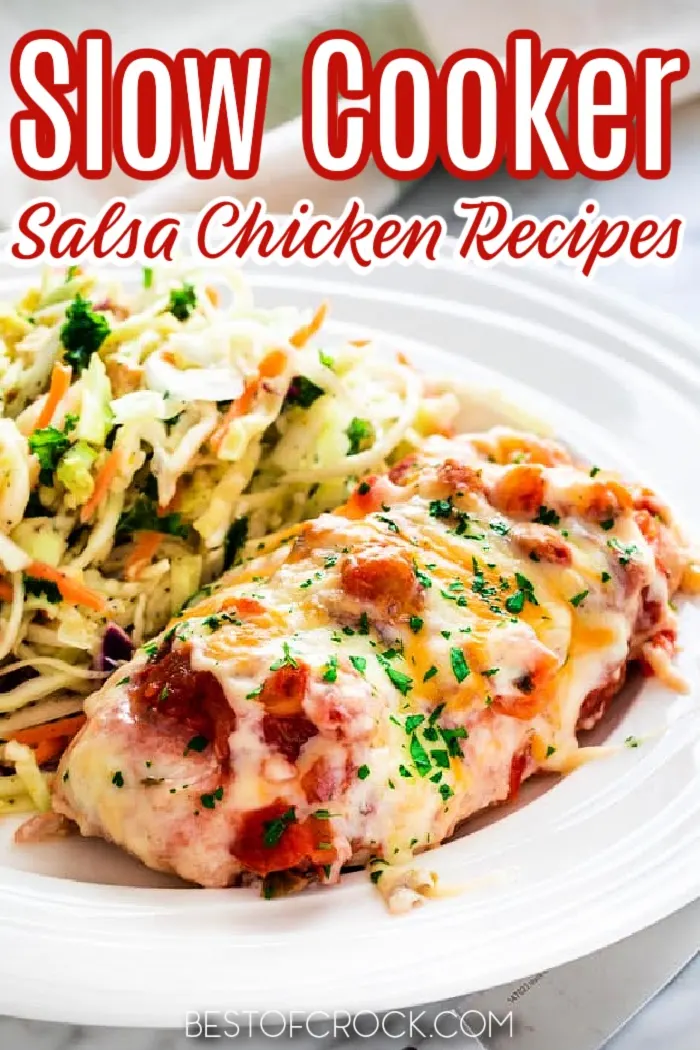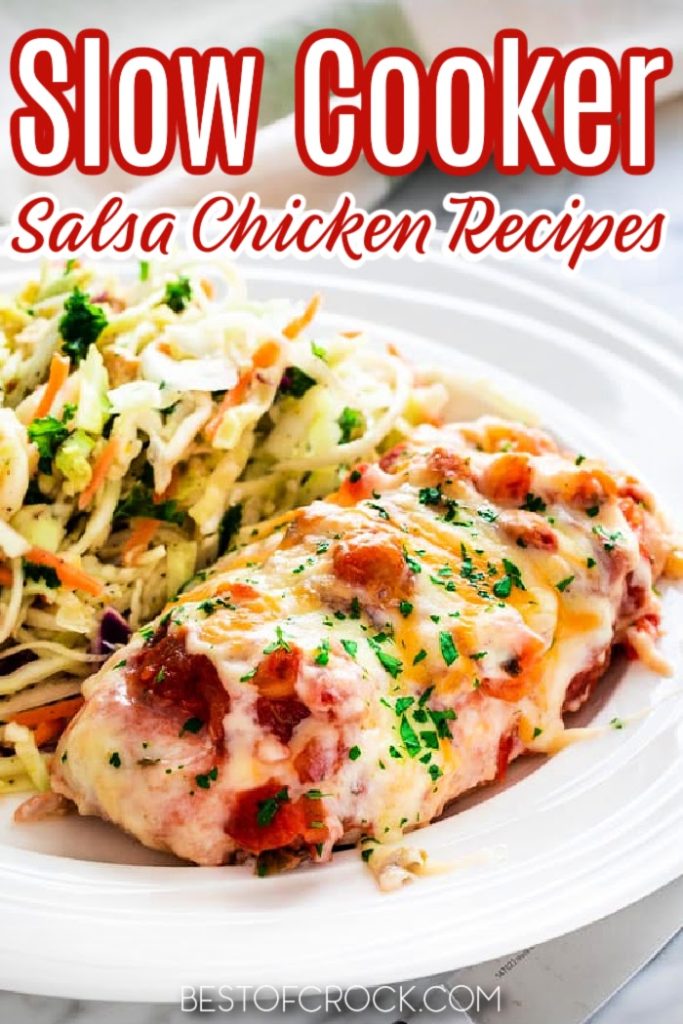 More Crockpot Recipes
Turkey Chili Without Beans | Turkey chili allows you to enjoy chili without the guilt of eating a greasy bowl of deliciousness.
Crock Pot Peanut Chicken and Spinach Bowl | Peanut chicken and spinach go very well together. In fact, this bowl recipe makes it one of the most delicious and healthy meals you will eat this week.
Beef Barbacoa Crock Pot Recipe | Get adventurous and try to make your own barbacoa at home. No need to go to Chipotle when your results can be this tasty.
Slow Cooker Chicken Taco Recipes | Chicken tacos. Enough said.
Crockpot Apple Crisp with Cake Mix Recipe | Apple crisp is a healthy dessert because it has apples and apples are healthy so eat away.