Instant Pot Cooking Tips and Tricks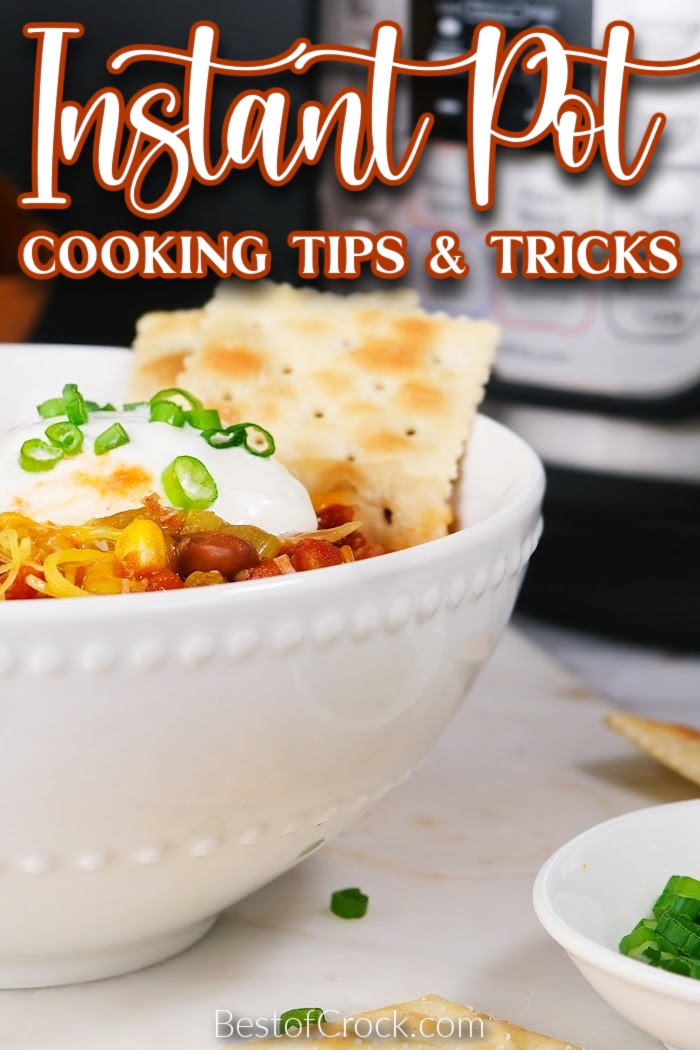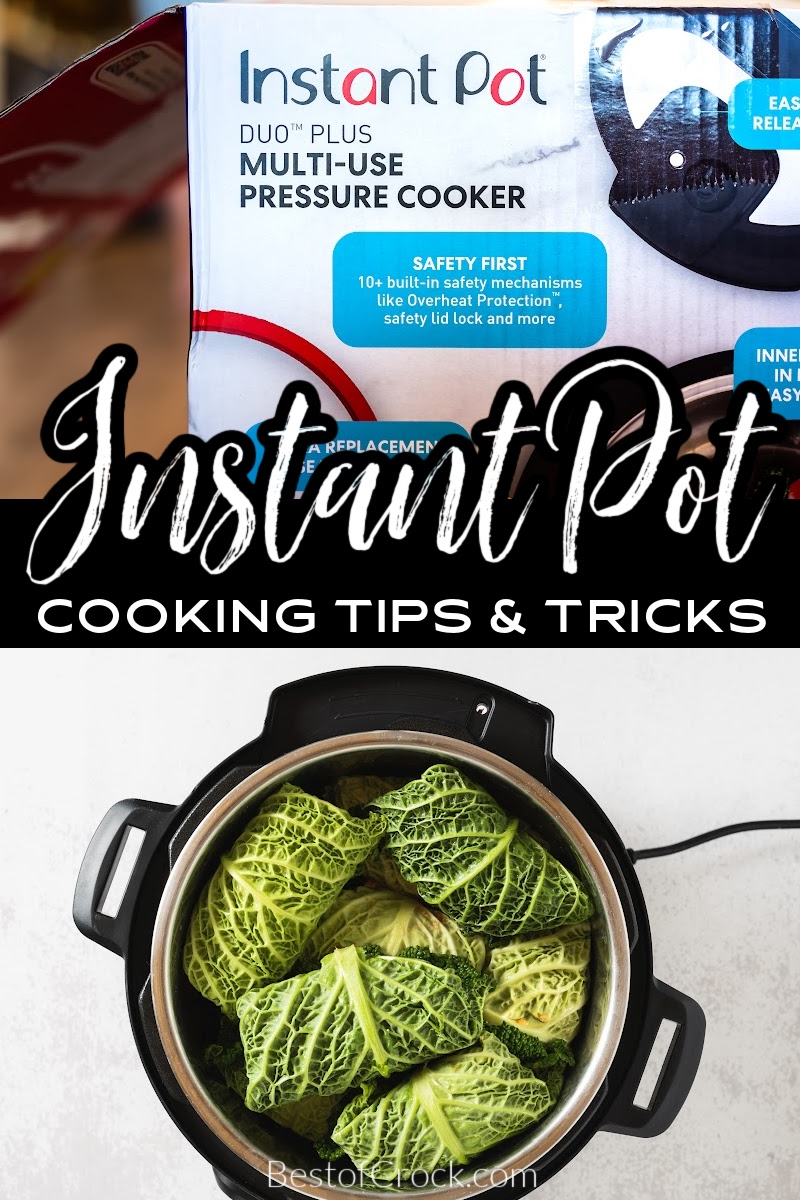 People everywhere are diving, headfirst into pressure cooking. However, not everyone is a professional. That is why Instant Pot cooking tips are always useful. Knowing how to pressure cook is important if you want to get the most out of your experience.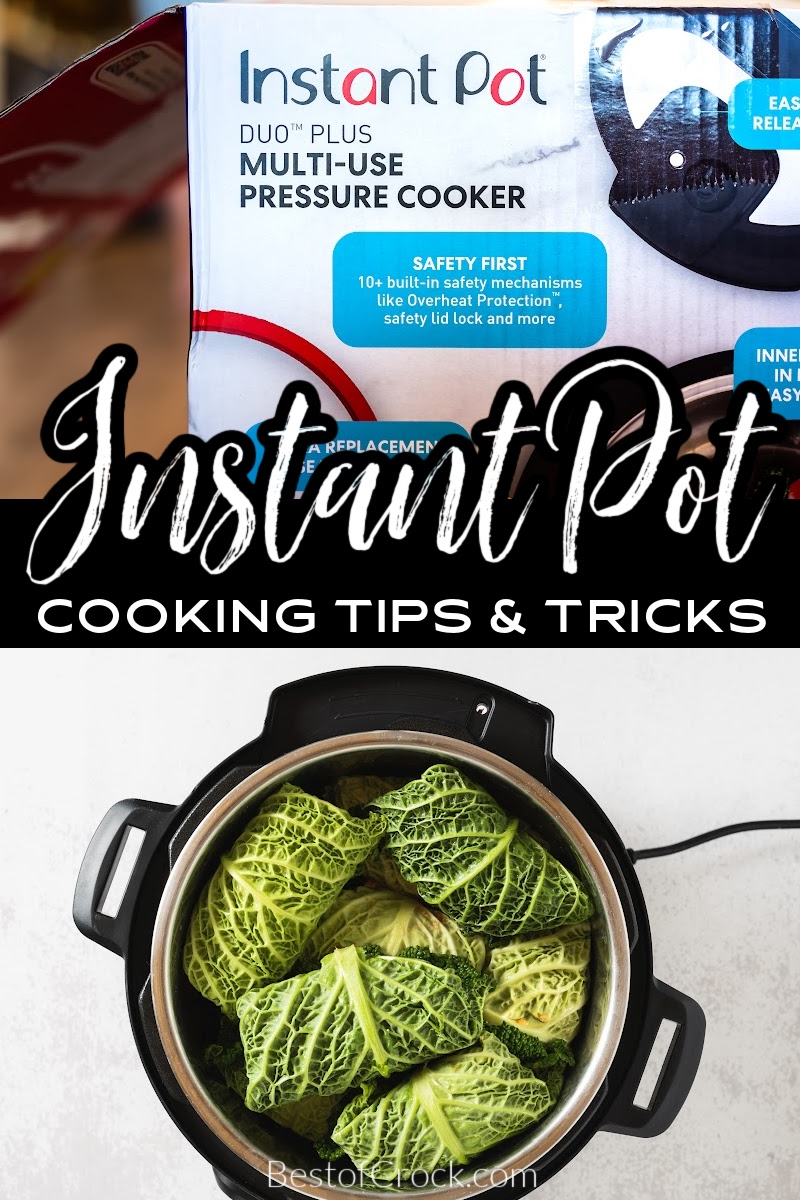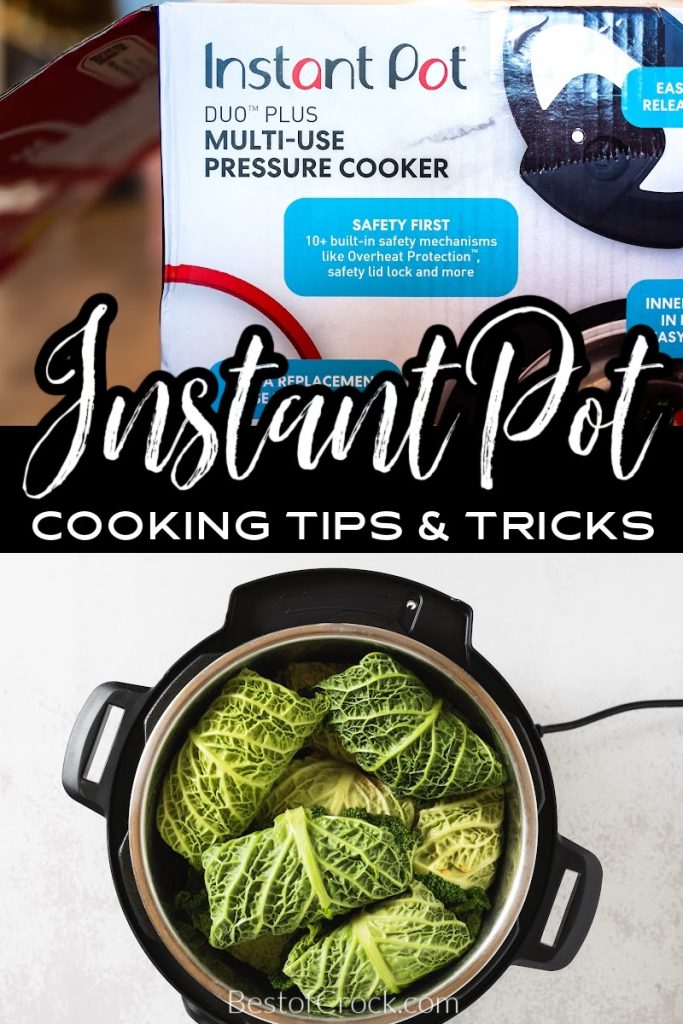 The Instant Pot has become a staple in many kitchens across the country. There was a time when pressure cooking was for the professionals only. The best Instant Pot cooking tips will help you make the best Instant Pot recipes and get the most out of your Instant Pot meals.
You could simply unbox your Instant Pot, pick a recipe from The Best of Crock, and start making your pressure cooked meals. However, there are things that could go wrong, things to look out for, and things that could be painful along the way.
A seasoned Instant Pot cook might have run into these things throughout the years and learned a lesson. But new Instant Pot cooks haven't seen these things yet. You can consider these Instant Pot cooking tips as warnings and our way of helping prevent any issues during your experience.
Instant Pot Cooking Tips
It's exciting to take the Instant Pot out of the box and you'll want to get cooking right away, but get familiar with the features first. Read the manual and even watch a few videos online before you begin. Most Instant Pots have a saute feature, a delayed start, and some specialized buttons like rice or meat.
Some even have a slow cook feature. Find out what yours has so that you know what's available to you before you start.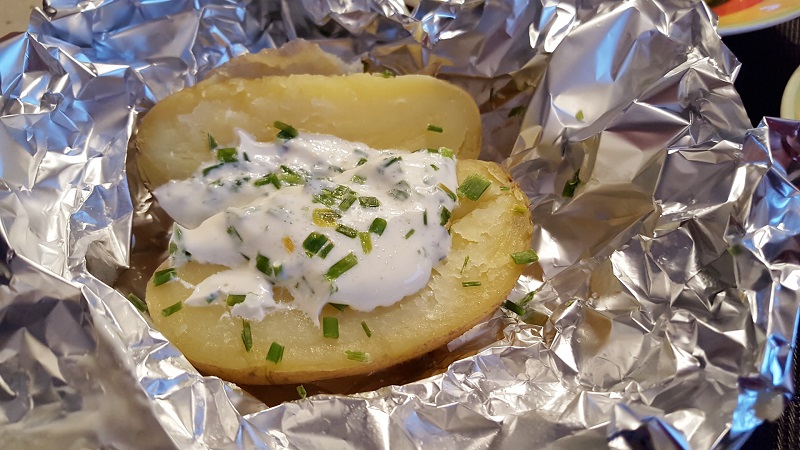 Instant Pot Extras
You won't need a ton of extra equipment but it is nice to have a few of the extras on hand for when you start branching out into new types of recipes in your Instant Pot. A steamer basket (either metal or silicone) and a 7-inch springform pan are two really useful accessories.
Also, keep the aluminum foil on hand. It's really useful for separating foods or creating a barrier between food and the liquid in the pot if necessary. Get one or two extra sealing rings. They tend to pick up food smells over time, even with washing. You can use one dedicated to savory foods and one dedicated to sweet, or however, you prefer.
Instant Pot Basics
Before a chef can take charge of a kitchen, she has to master the basics. If you start with the Instant Pot basics, you'll have a great foundation of working knowledge. Things like hard-boiled eggs, rice, shredded chicken and soups are a great way to start.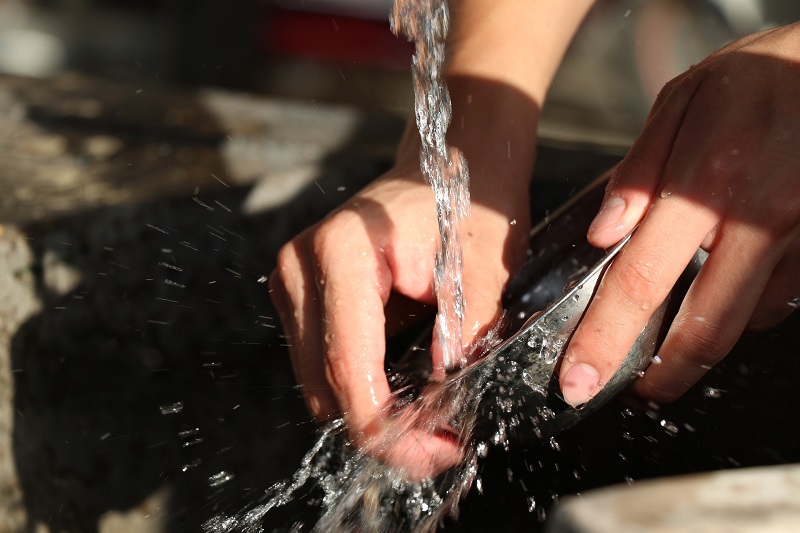 Clean Everything
You should clean your Instant Pot lid and pot in the dishwasher every time you use it. You can remove the sealing ring and place it in the dishwasher separately as well. Once a month, take the smaller parts off the lid and wash them in soapy water with a little white vinegar.
Clean the main unit of your Instant Pot with a damp, slightly soapy cloth, and then wipe it dry. This will keep it looking nice and sealing well.
Too Much Liquid
The Instant Pot is a pressure cooker. That means it cooks using steam under high pressure. Although some moisture will escape while cooking, you do not need as much as you would use in a Crock Pot for example. You can use too much liquid and in that case, you will end up with soggy food.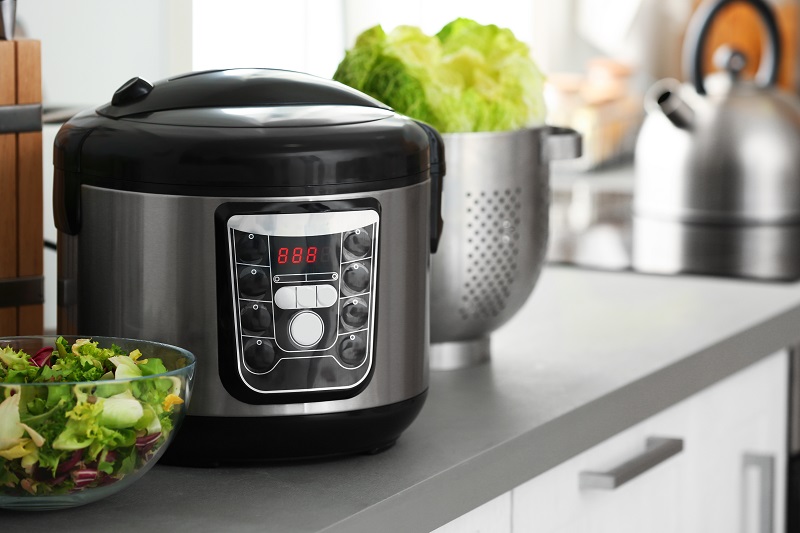 Instant Pot Cooking Tips and Tricks
Broth Instead of Water
In many recipes that call for water in your Instant Pot, you can substitute broth. Vegetable or protein broth doesn't matter. It will add extra flavor to your dish. I like it, especially when preparing rice or pasta dishes.
Use the Saute Feature
Don't skip the saute step. It will help add extra layers of flavor to what you are cooking. If a recipe calls for chopped vegetables like onions and carrots, give them a quick saute in the Instant Pot with some salt, pepper and any spices you are adding to the recipe.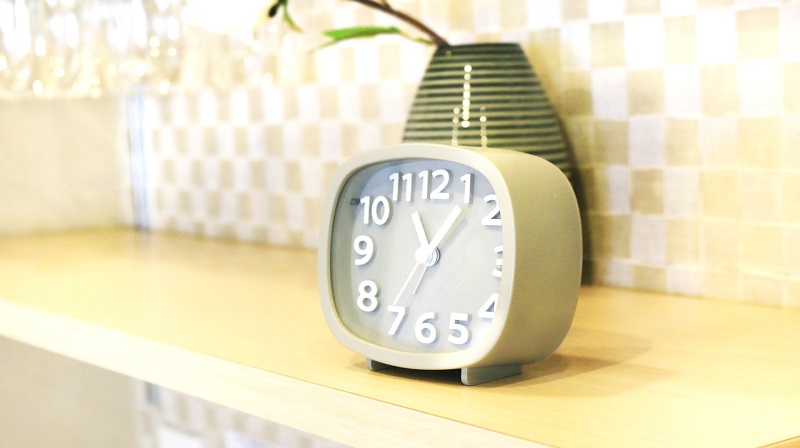 Timing is Key
Just like adding too much liquid can ruin your recipe, overcooking your food in the Instant Pot will also result in soggy food. Especially when cooking something like pasta or rice, you can end up with a pile of unrecognizable mush. Keep in mind that if you open your Instant Pot and your rice or pasta looks underdone, you can always add more time.
You can set the cooking time for as little as 1 minute and you can hit cancel at any point in the heating process.
Quick Meal Prep
You don't always need to use your Instant Pot to make that evening's meal. You can so easily make large batches of things like hard-boiled eggs and shredded meat. Ingredients that you can use for meals later in the week, can be made in minutes and then stored saving you time all week long for taco night, casseroles, salads, and more.
Don't Damage Your Kitchen
I always place a dish towel over the steam release knob while cooking and during a quick release. It will not keep the steam from escaping but it will prevent it from giving you a boiling hot facial or from ruining the finish on your cupboards.
Also, always put the release knob with the long handle end of a wooden spoon or some similar utensil. This little safety measure will prevent accidental burns. As a final note, Instant Pot cooking really is a breeze. Prep, cook time, fewer dishes, and easy clean-up.
You can't beat it. Hopefully, you will use yours so much you will have your own list of tips and tricks to pass along.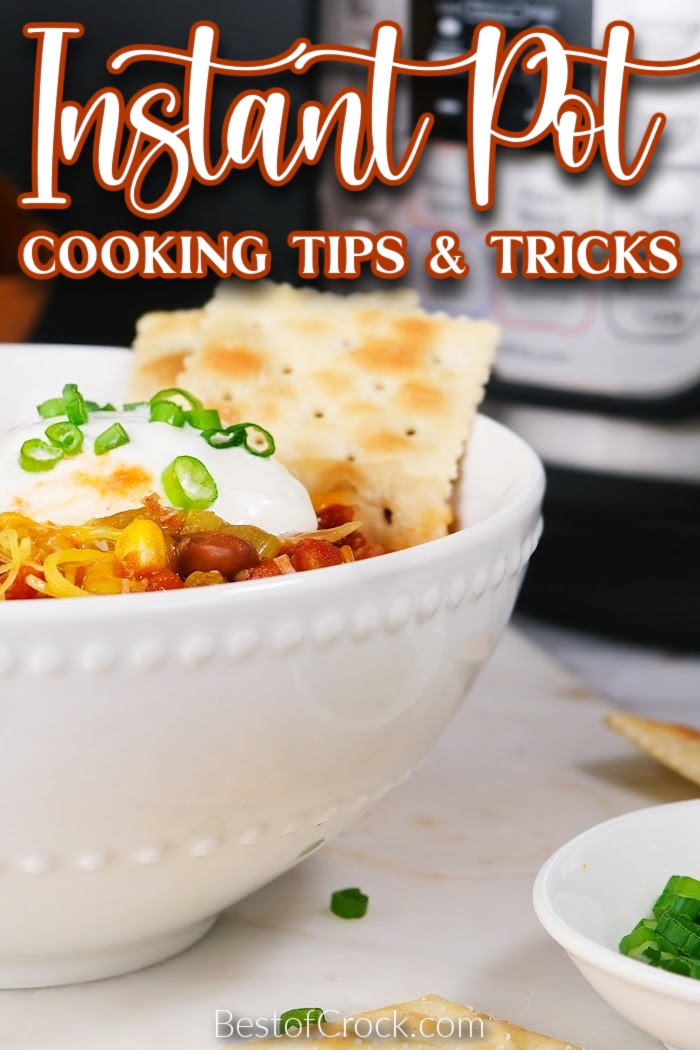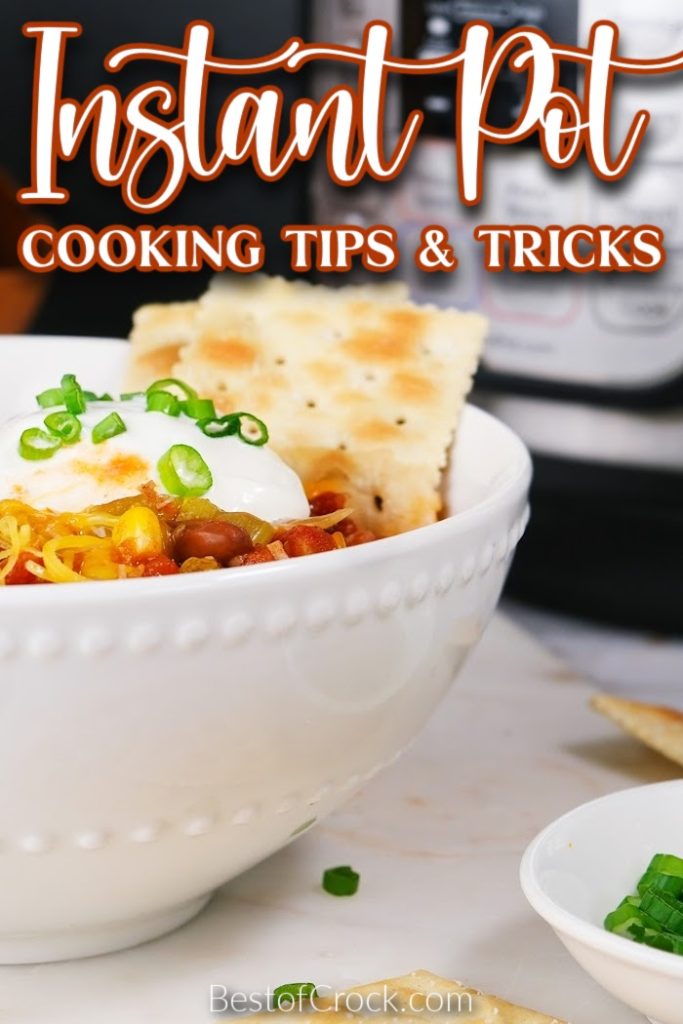 Instant Pot Recipes
Beanless Instant Pot Ketogenic Chili Recipe | Chili is one of those recipes that can easily be altered and customized in many different ways, especially with an Instant Pot.
Low Carb Instant Pot Pork Chops Recipe | Pork chops just got even easier to make, you just need an Instant Pot and a very small amount of time.
Instant Pot Goulash Recipe with Beef | Goulash is a recipe with a name that isn't very appetizing but wait until you try this dish for yourself.
Instant Pot Chicken Pot Pie Casserole | Want to make chicken pot pie but don't want to deal with the effort it takes? Make an Instant Pot chicken pot pie casserole instead.
No Sugar Instant Pot Cinnamon Apples | These apples are filled with sweetness and very delicious. However, the best part is how easy they are to make.