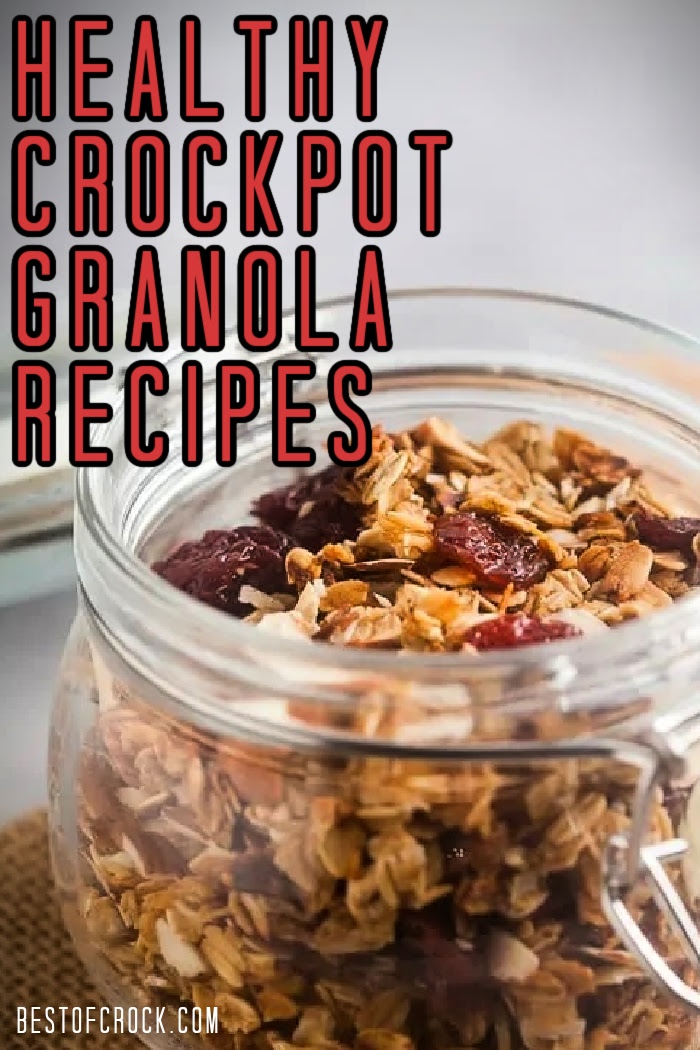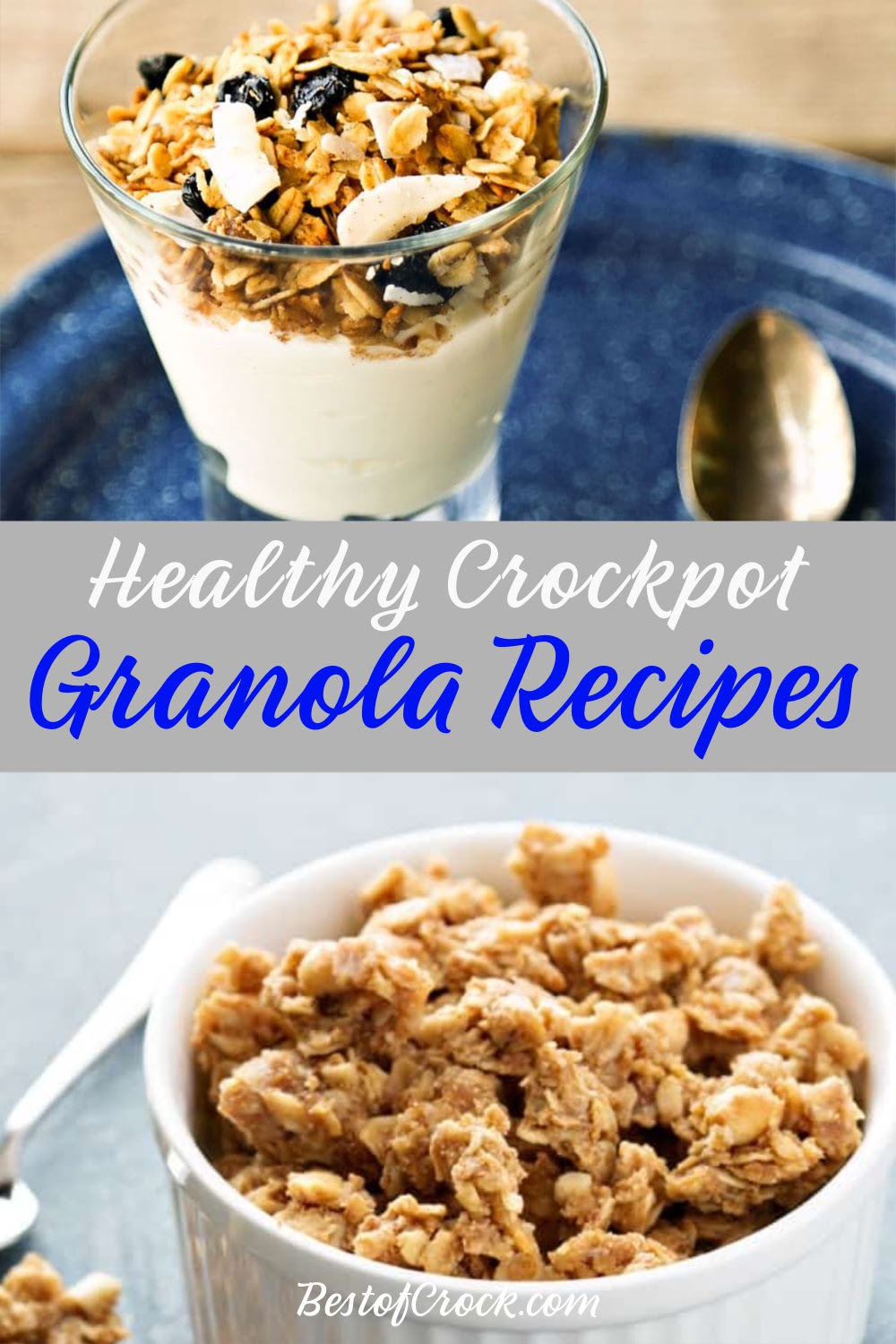 Did you know that granola is best when it is cooked? Some people think granola is just a mixture of grains, seeds, nuts, and dried fruits. But you can absolutely experience the best granola from a crockpot recipe. You will still be using a mixture of those things listed above. But the mixture combinations are endless and there are so many different healthy crock pot granola recipes. You can use them all one by one to discover which ones you like the best. That process is part of the fun. Healthy crock pot granola recipes can open you up to a world of healthy snacks that you make in a crock pot at home.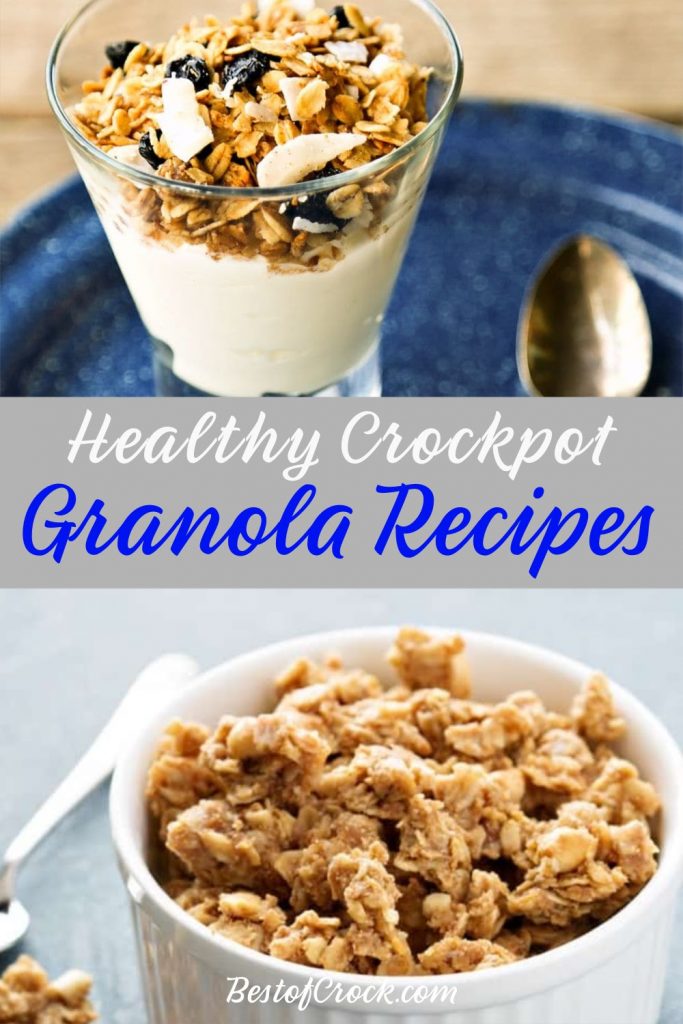 Crock pots can do so much for us. In fact, it would be hard to consider them to be anything other than an assistant chef in our home kitchens.
You can make dinners, lunches, breakfasts, drinks, and snacks all in your crockpot. The possibilities truly are endless and new recipes are being created every day all around the world.
Granola is one of those healthy crock pot recipes that often gets overlooked. However, that would be a mistake.
These healthy crock pot granola recipes are perfect examples of how a crock pot can just make things even easier; like eating healthily.
Crockpot Gluten Free Granola Recipe | Best of Crock
Crunchy Slow Cooker Granola | Five Heart Home
Vanilla Coconut Granola | Strength & Sunshine
Basic Granola | Crock-Pot Ladies
Cinnamon Granola | Mandy's Recipe Box Blog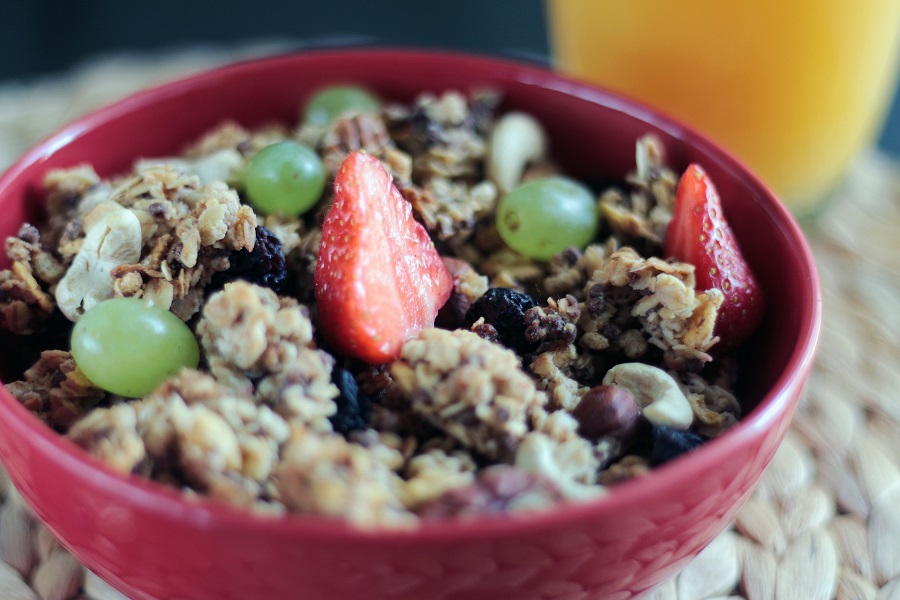 Variety in Granola
There are so many ways to make granola. The healthy crock pot granola recipes are the easiest. But even then, you still have plenty of options. You can make it savory or sweet, fruity or nutty and all of them taste amazing!
Coconut Oil Granola | Trial and Eater
Honey Granola | Taste of Home
Vanilla Almond Granola | The Spruce Eats
Cherry Almond Granola | Healthy Delicious
Blueberry Granola | Foodie with Family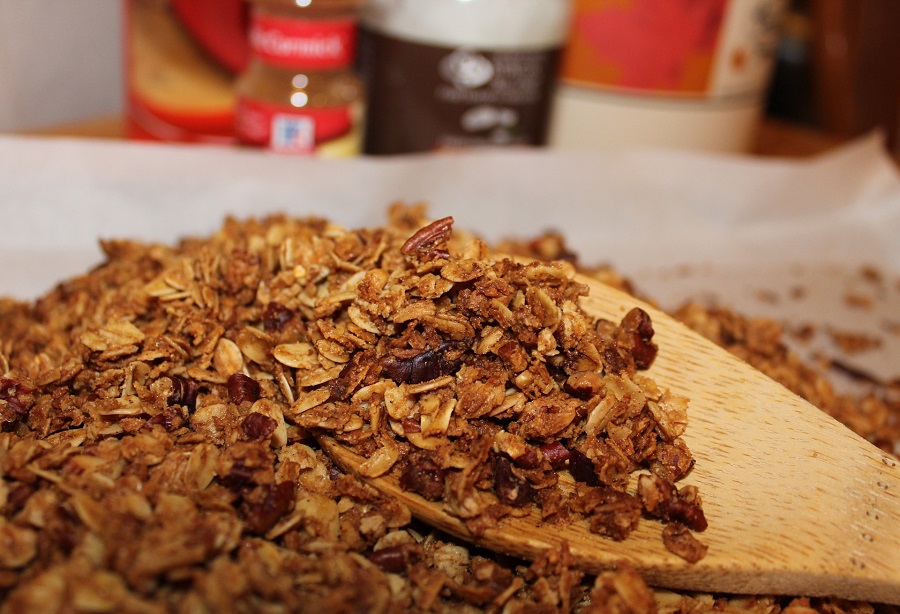 Healthy Crock Pot Granola Recipes
These recipes will make it easier for you to make a few different options. You can even combine them after they have been made for your own creations. Imagine taking the honey granola and mixing it with a salted caramel granola. That sounds amazing. The only question is, which creations will you produce?
Salted Caramel Almond Granola | The Seasoned Mom
Pumpkin Cranberry Granola | Skinny Ms.
Maple Date Granola | All Recipes
Apple Granola Breakfast | Recipes That Crock
Peanut Butter Granola | Simple Nourished Living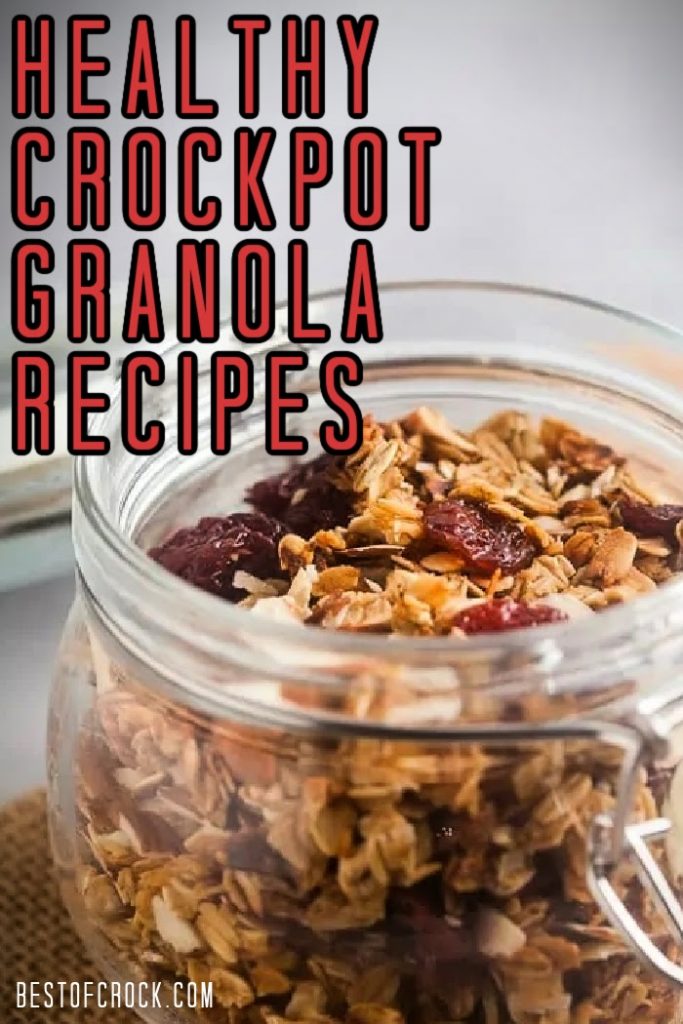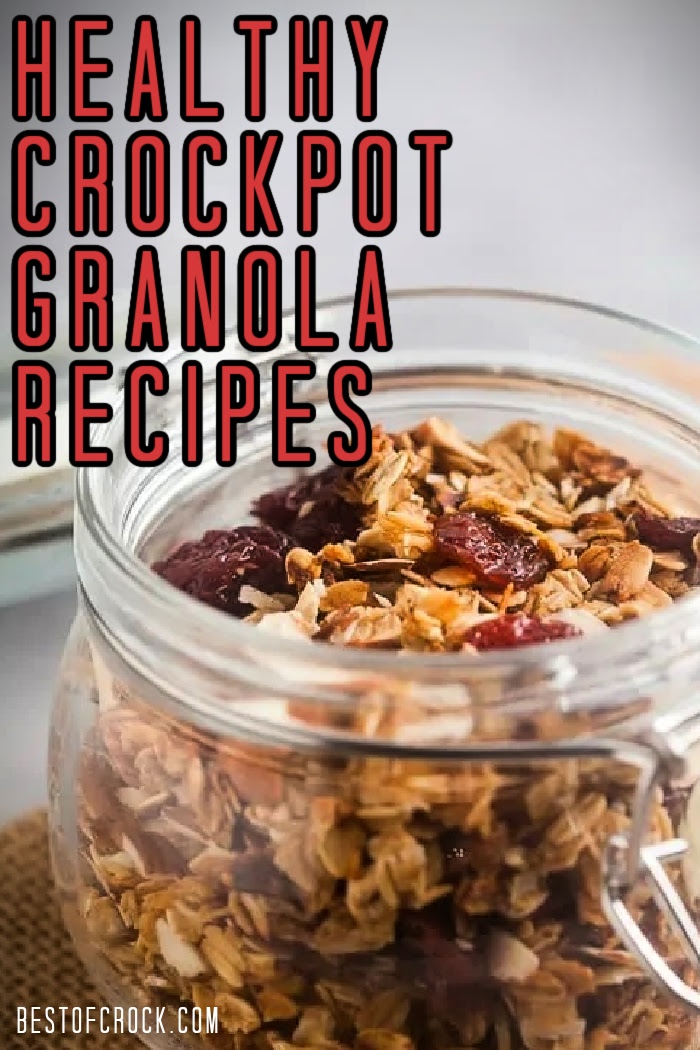 More Crockpot Recipes
Beef Barbacoa Crock Pot Recipe
Crockpot Turkey Chili Without Beans
How to Make Crockpot Hawaiian Chicken