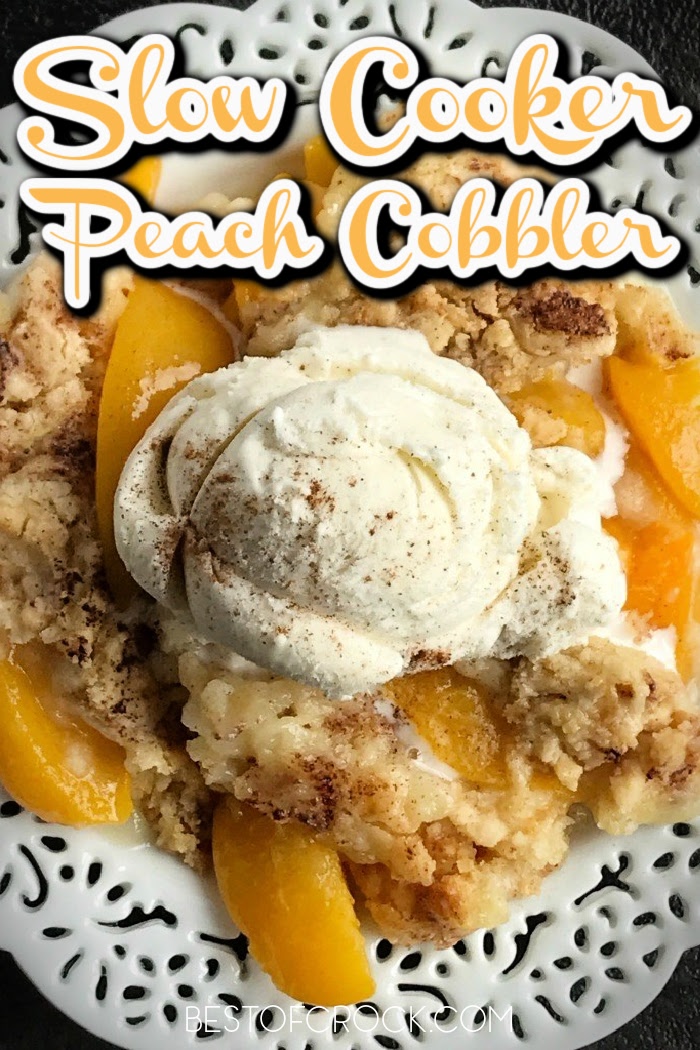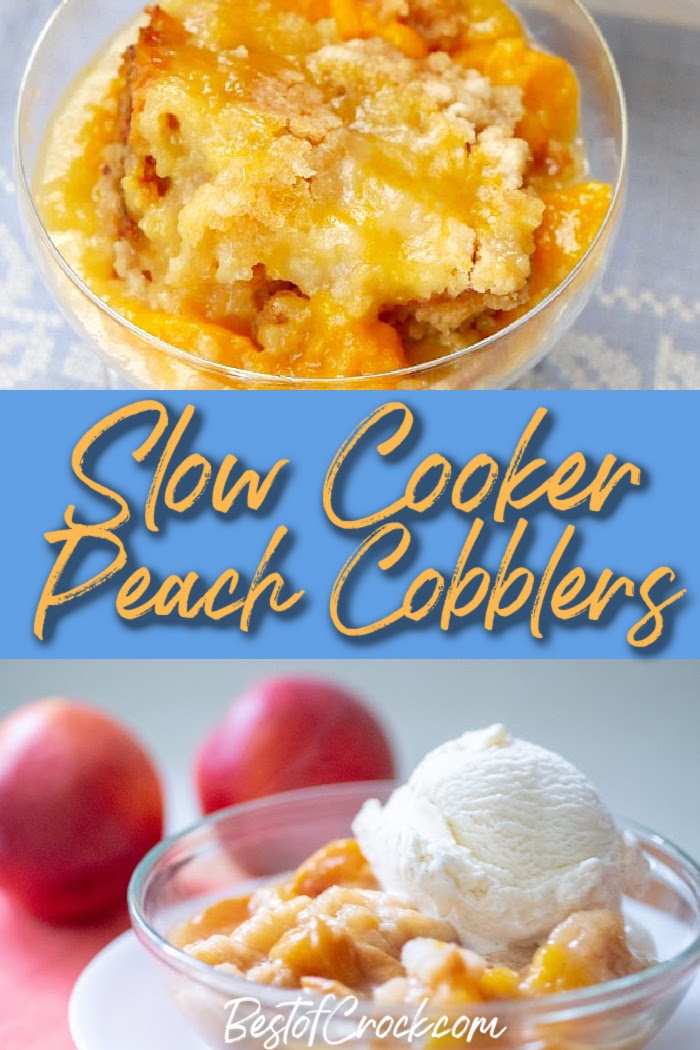 The slow cooker makes so many different recipes better. Take slow cooker peach cobbler recipes for example. The peaches have more time in a low heat with the spices and sugar you use. The result is a bowl filled with peaches that taste like the spices grew inside them. The classic flavor is still there, but it is improved. There are even different recipes you can use that make it easier. You can use frozen fruit, add different fruits, and even use a box cake mix to get something utterly amazing.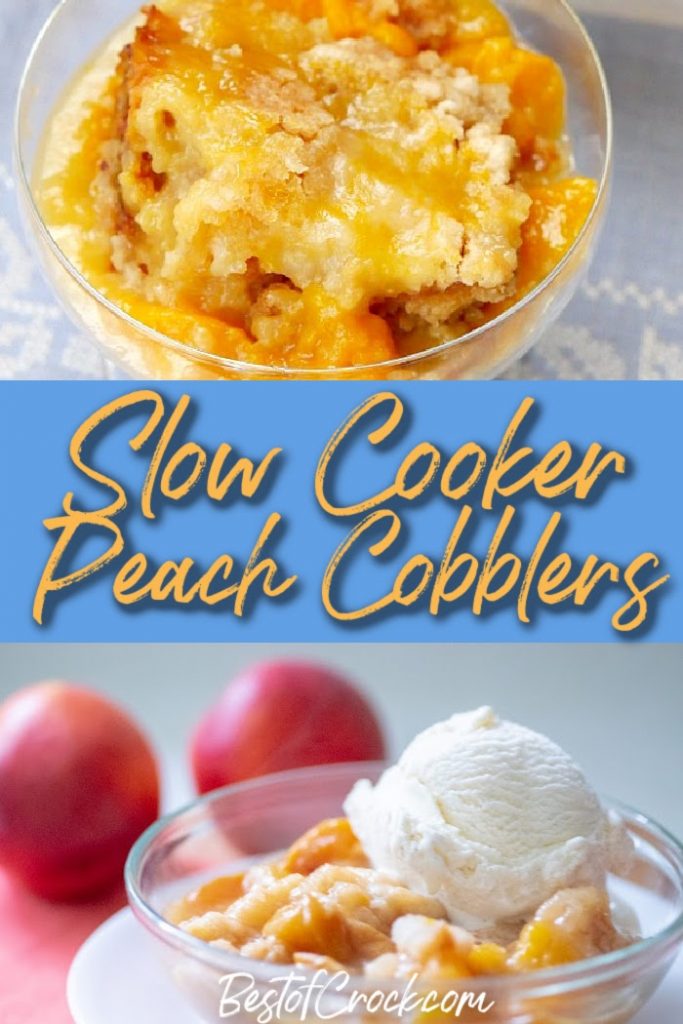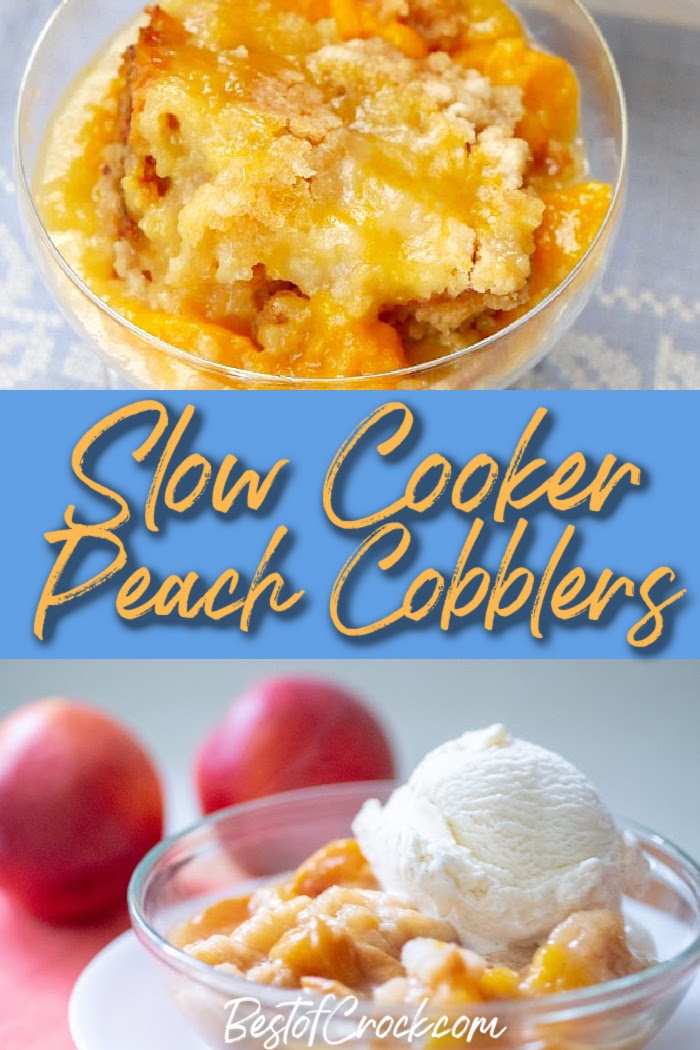 Slow cooker peach cobbler recipes make enjoying the classic southern recipes even easier with enhanced flavor and less work.
Peach cobbler has been an American classic since at least the 1950's. In fact, there is even a national peach cobbler day. This was an attempt to sell more peaches, but it worked.
The deep south has taken credit for this dish thanks to Georgia peaches and rightfully so. Georgia peaches are delicious, and they do help to make a great peach cobbler.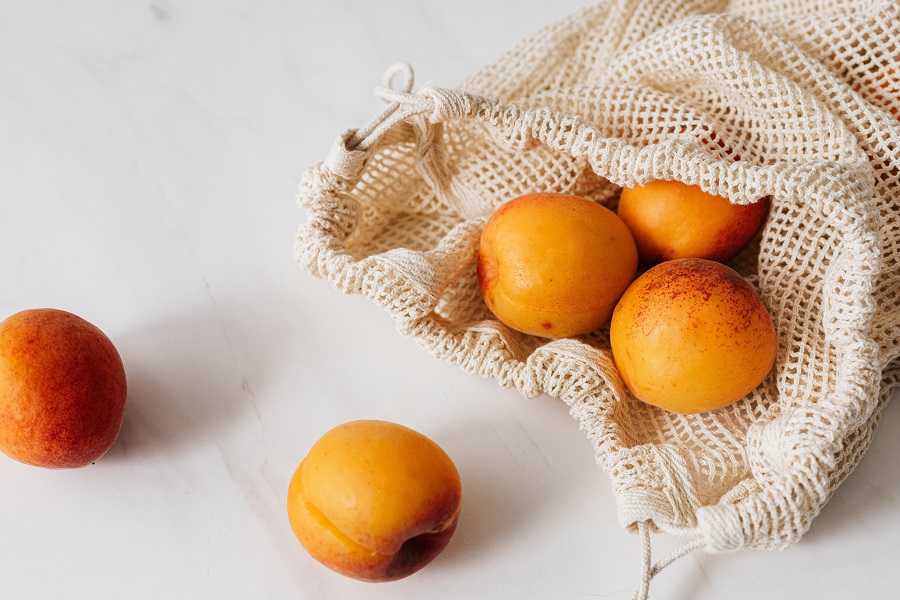 However, you can use any type of peaches you want in your slow cooker peach cobbler recipes. You could make it a tart, pie, torte, crisp, and even a cake.
The choice is yours and the results will be amazing.
Blueberry Peach Cobbler | Kristine's Kitchen
Vegan Peach Cobbler | What Vegan Kids Eat
Coconut Peach Cobbler | Clever DIY Ideas
Canned Peach Cobbler | Moms with Crockpots
Southern Peach Cobbler | Prairie Gal Cookin'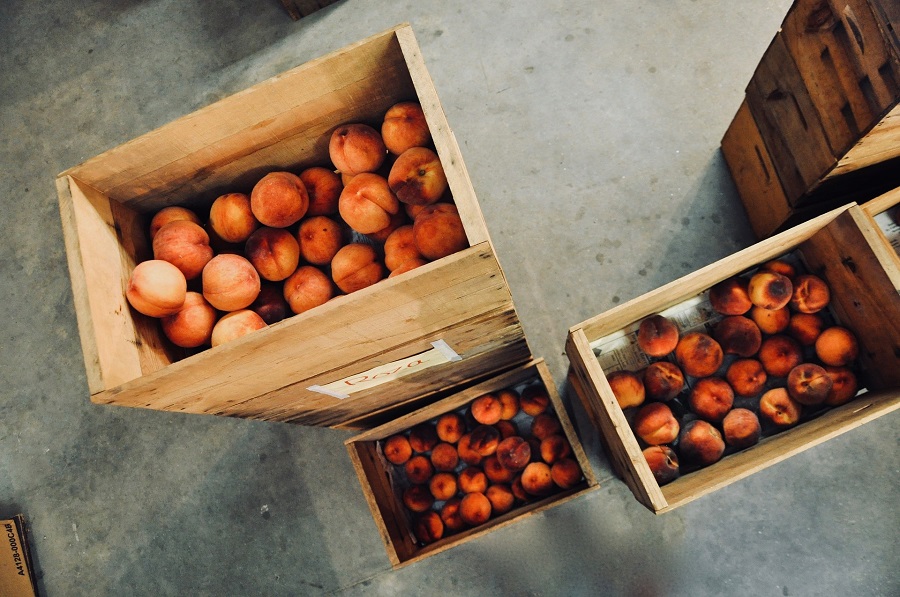 Slow Cooker Peach Cobbler Options
Cobbler is a classic dish, but it doesn't have to be classic to be good. You can switch things up with how you plate the peaches.
For example, get a premade pie crust and put it into a pie or serve it up with a scoop of ice cream. Tip, serving cobbler with ice cream is better if the cobbler is nice and warm.
Crockpot Peach Crisp | Julie's Eats and Treats
3-Ingredient Peach Cobbler | Growing Up Gabel
Peach Cobbler Dump Cake | Together as Family
Cinnamon Roll Peach Cobbler | Recipes That Crock
Easy Cobbler | Crock-Pot Ladies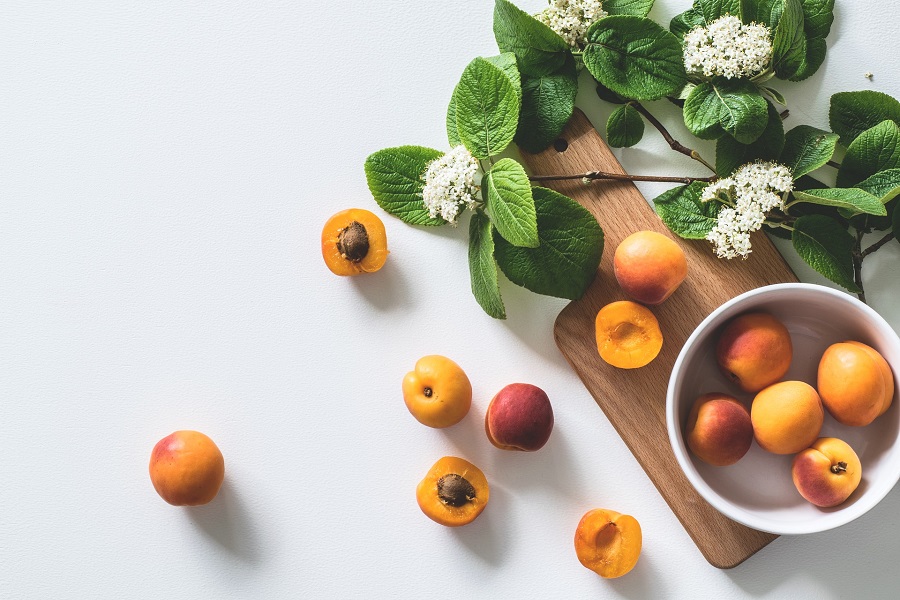 Slow Cooker Peach Cobbler Recipes
Slow cooking these cobbler recipes makes them so much better. But the best thing to do is to try them all. Use one recipe during your next holiday party and another during a family dinner.
The differences will be enough between each recipe to make sure each one is exciting.
Cake Mix Peach Cobbler | Sincerely Jean
Slow Cooker Peach Crisp | Let's Dish
Easy Cobbler | Two Pink Peonies
Cobbler with Ice Cream | A Spicy Perspective
Batter-Topped Peach Cobbler | CD Kitchen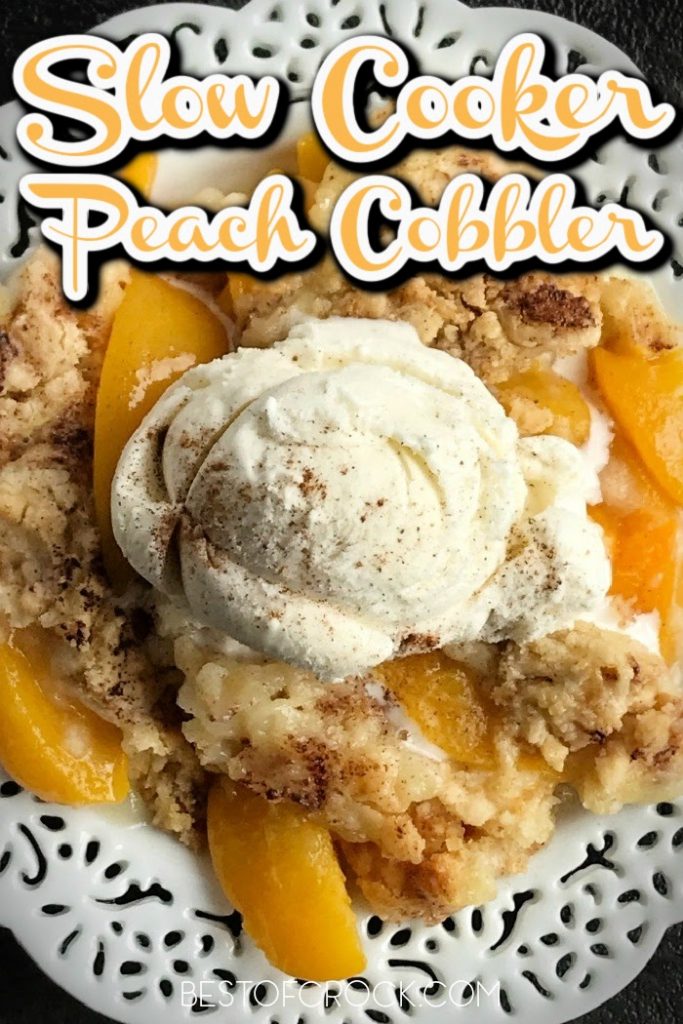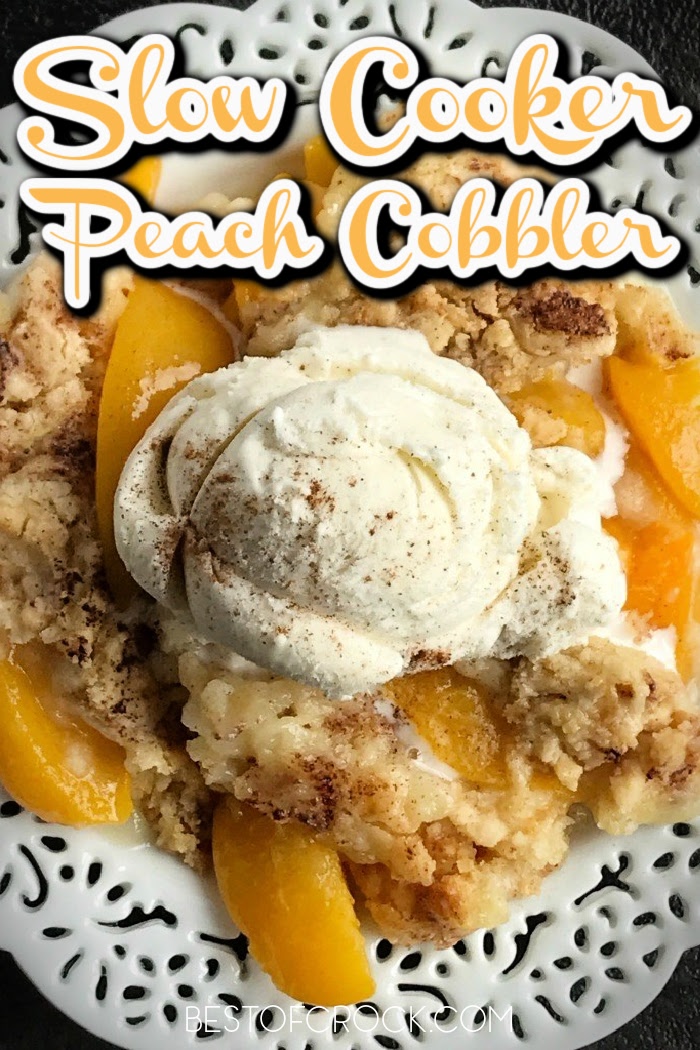 More Slow Cooker Recipes
Low Carb Slow Cooker Stuffed Peppers
Beef Barbacoa Crock Pot Recipe
Crockpot Turkey Chili Without Beans