Instant Pot Chicken Wings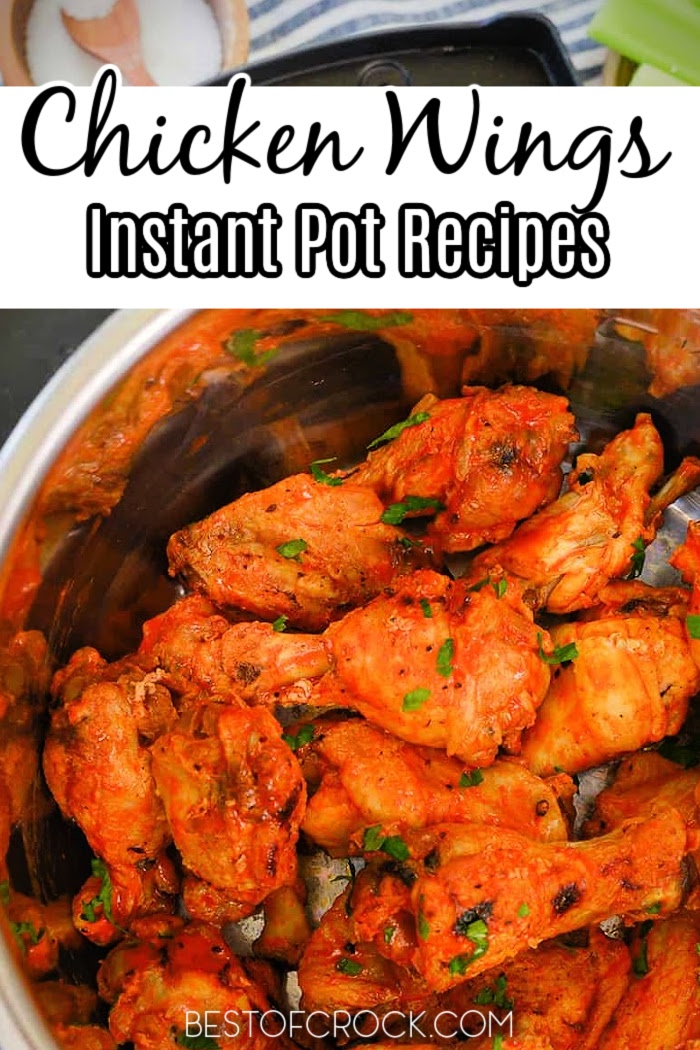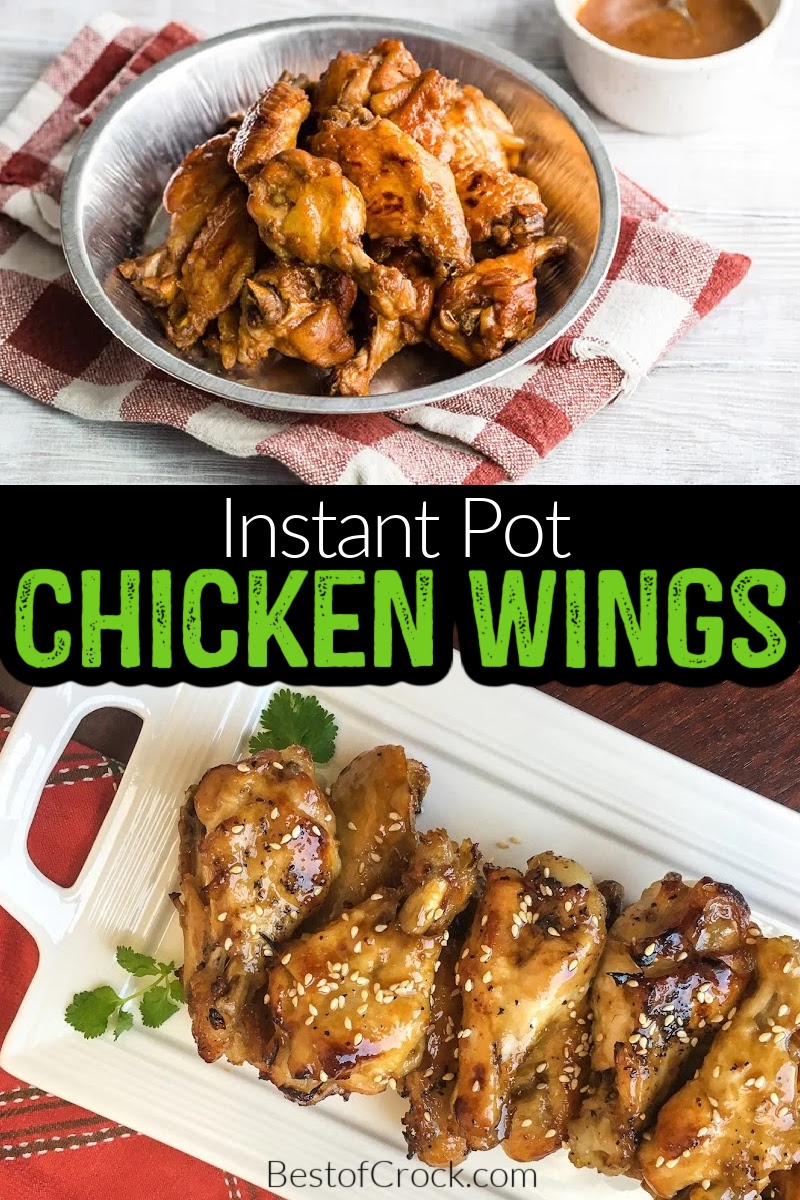 Few foods are completely American. Think of American food, and you'll probably think of burgers and fries. Both were invented elsewhere. But chicken wings are solely American. You can invent your own or use Instant Pot chicken wings recipes to enjoy this American snack.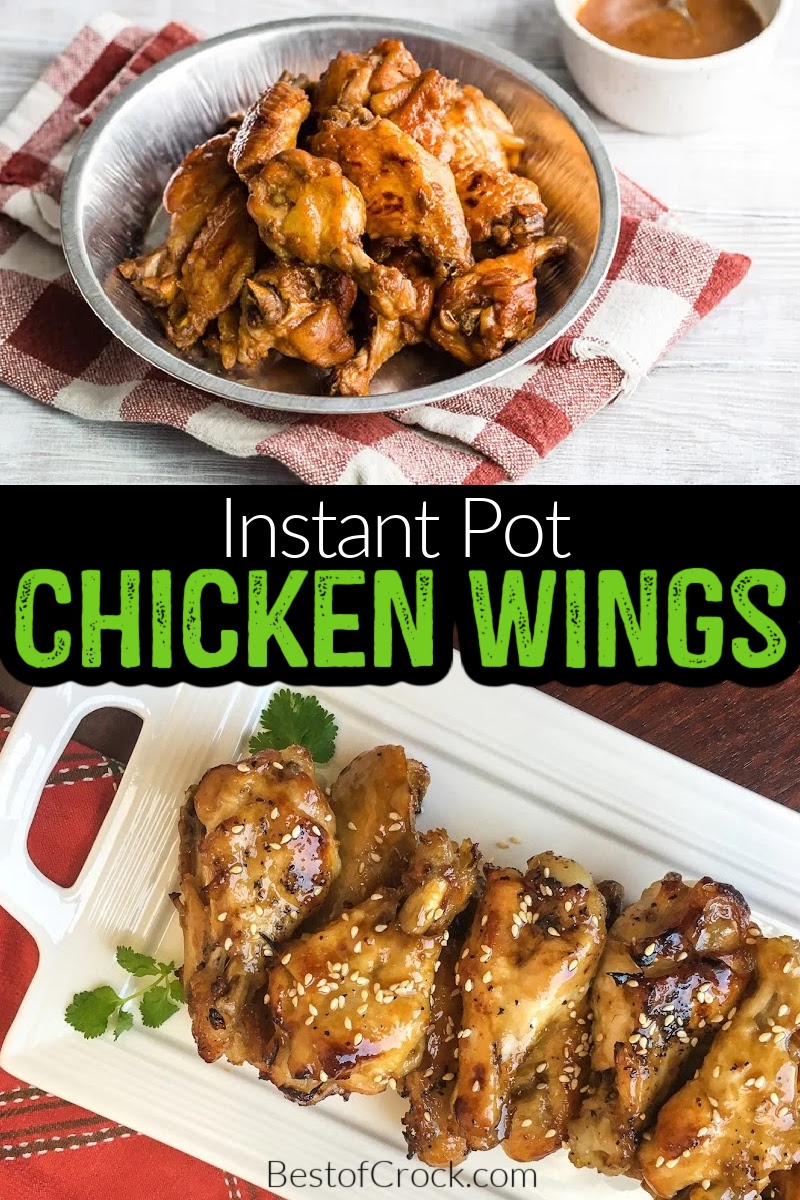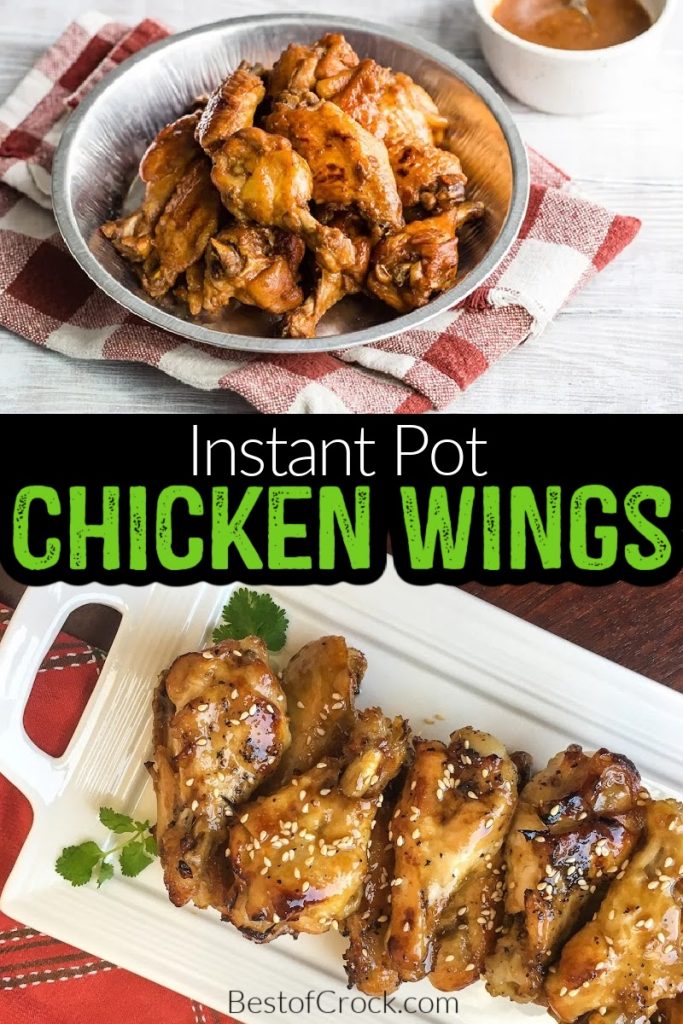 The best Instant Pot chicken wings can make it easier to enjoy wings on a regular basis without heading to a fast food place. American food is hard to come by in America. You could say that casseroles are American.
But these are just recipes aiming for similar flavors of other dishes as well, like recipe remixes. There are also recipes here that are considered American but use flavors and ingredients from other countries and cultures.
For example, the hard shell taco is not Mexican; it is an American twist on a Mexican recipe. However, recipes like the hard shell taco were made in the US to fit our standards and taste better so they would sell more.
But the fact is, the taco is Mexican, the hard shell is American, and that's it. So let's think about recipes that are completely American. Burgers and fries? Nope, burgers were invented in Germany in the 19th century, and fries come from Belgium.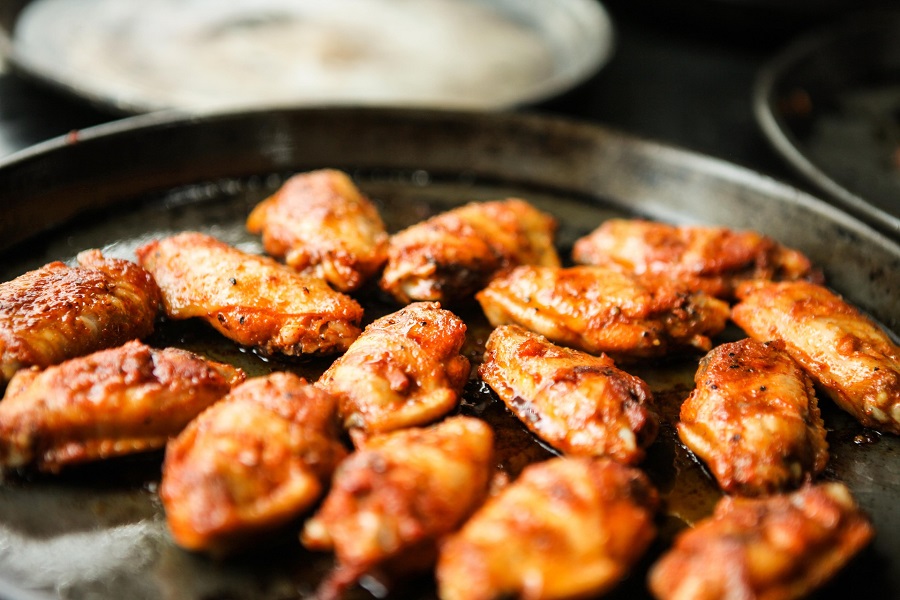 Hot dogs? Nope again, these are spin-offs of the wienerwurst also from Germany. Barbecue, barbecue has to be completely American, right? Not so; barbecue sauce can be traced back to Africa. Of course, these recipes have gone through an intense game of telephone as they have changed over the centuries, but the idea is the same.
So what can be traced back to American origins? Chicken wings. Chicken wings were invented in Buffalo, New York, in 1964. The wings have just exploded in popularity since then, and the variations are enough to make your head spin.
Luckily, you can try as many as you want when you can make them at home with Instant Pot chicken wings recipes. The most American food you will ever eat.
Instant Pot Wings
Classic Buffalo Chicken Wings | A Mindfull Mom
BBQ Chicken Wings | Veronika's Kitchen
Garlic Parmesan Chicken Wings | Taste and See
Crispy Wings | Corrie Cooks
Fresh or Frozen Wings | Sweet and Savory Meals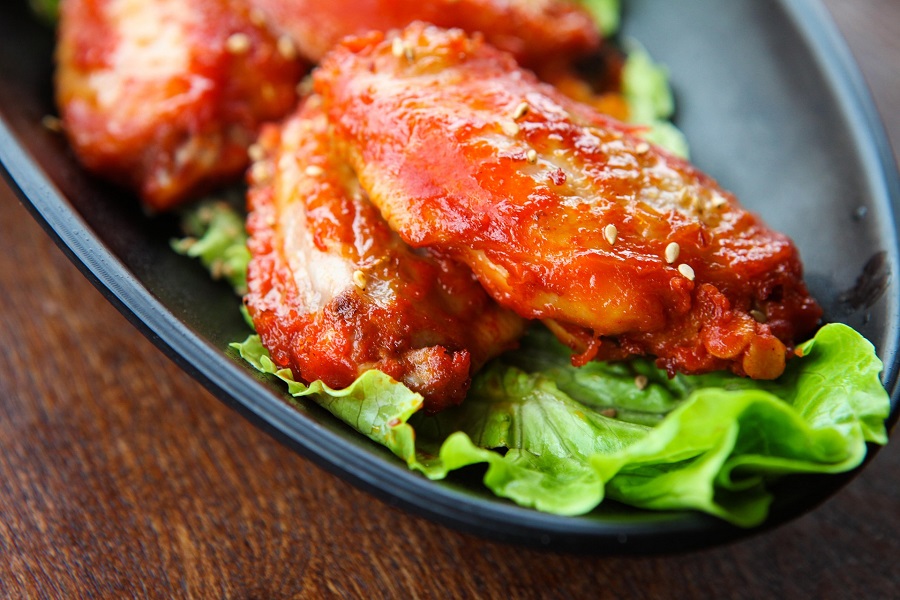 Instant Pot Chicken Wings
Making the wings is one thing, but the sauce or seasoning is what really makes the difference. You can easily make the wings, and then the sauces separate so that you have variety. But seasoning is a different story. It is best to work in batches so that you can try as many different variations as possible.
Sticky Cola Sauce Wings | This Vivacious Life
Honey Bourbon Chicken Wings | This Old Gal
Sweet and Spicy Wings | Real Balanced
Asian Wings | Moneywise Moms
Teriyaki Chicken Wings | Pressure Cooking Today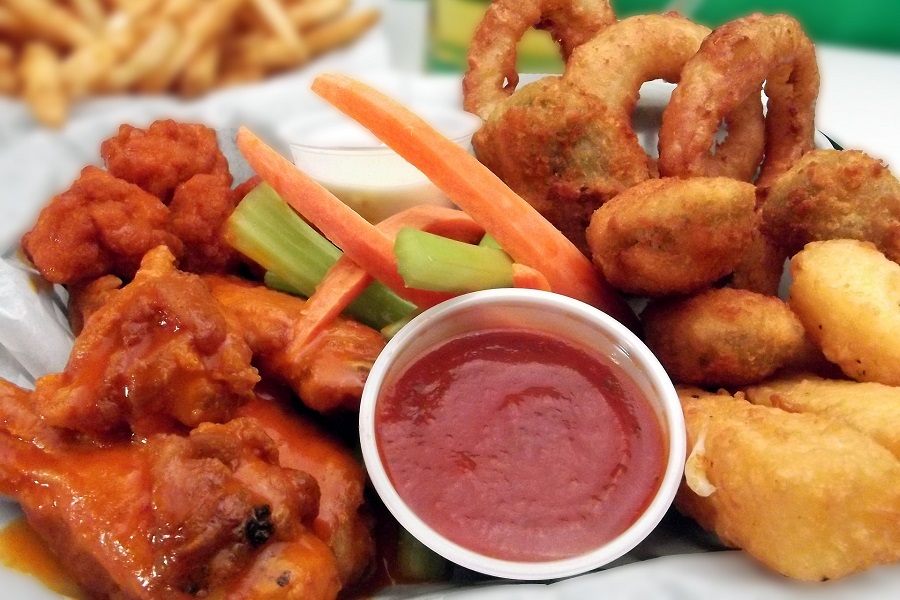 Making Chicken Wings for a Crowd
Instant Pot chicken wings are perfect for parties for multiple reasons. The first reason is that you can make them quickly. Instant Pots cook food fast, and wings are small. That cooking speed will also allow you to make multiple batches within a short amount of time.
Each batch can be a completely different flavor. This will allow people to enjoy a variety of options without you having to spend the entire party in the kitchen.
Tandoori Wings | Taste Cooking
Jamaican Jerk Wings | Wondermom Wannabe
Low Carb Wings | That Low Carb Life
Lemon Pepper Wings | Dad Cooks Dinner
Chinese "Swiss" Wings | Sift & Simmer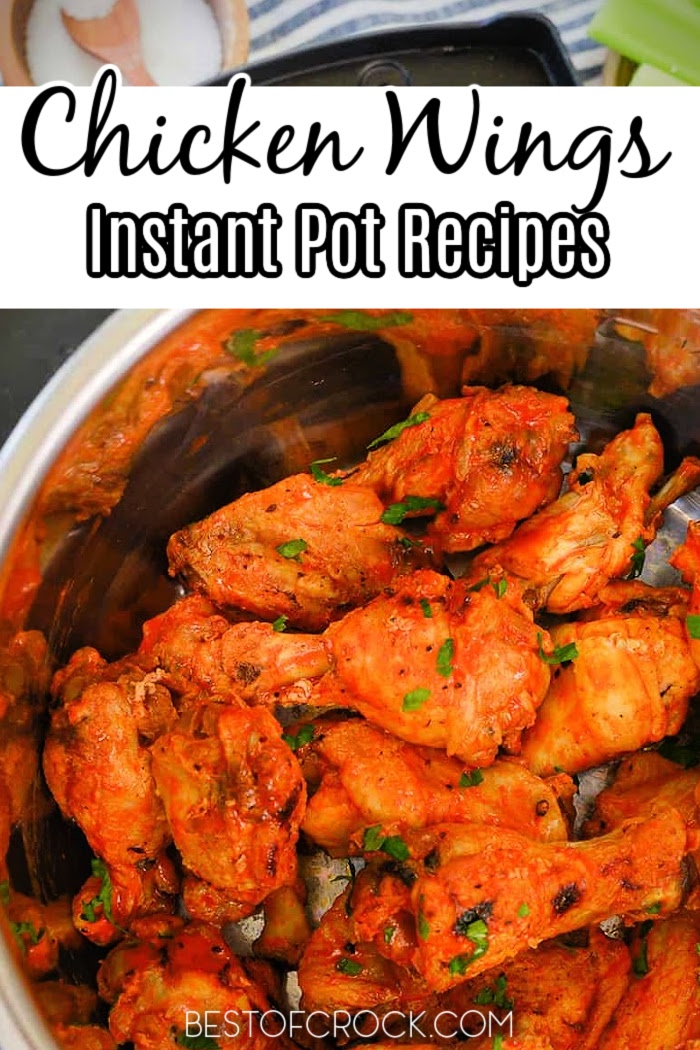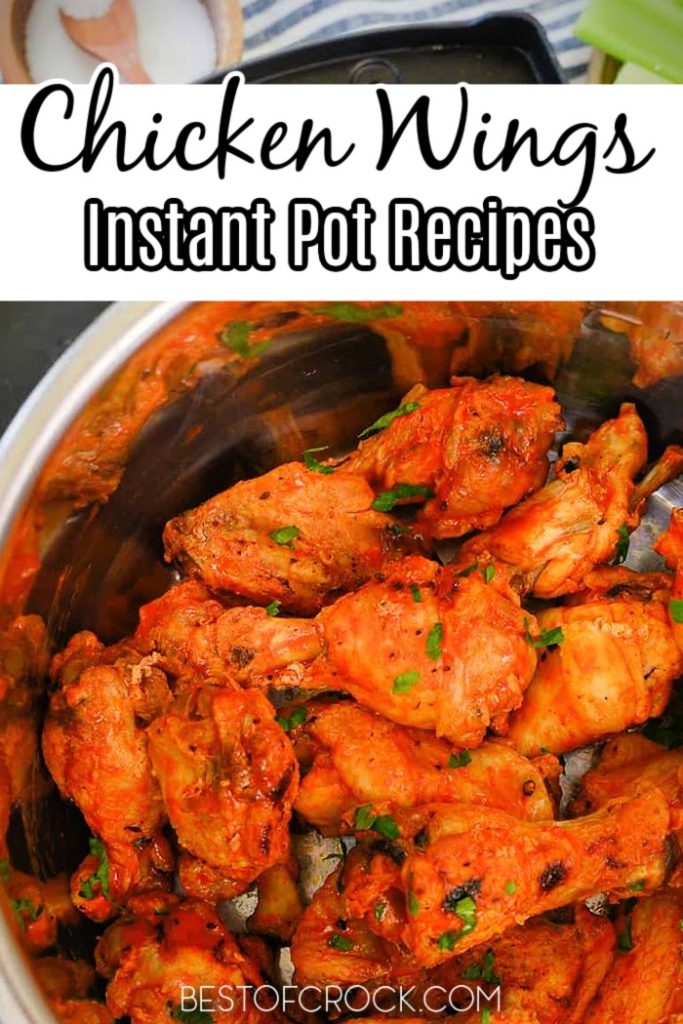 More Instant Pot Recipes
Instant Pot Sour Cream Scalloped Potatoes | Scalloped potatoes could be a good side dish to go with the chicken wings. It is potato.
Healthy Instant Pot Teriyaki Chicken | Teriyaki chicken is very easy to make with an Instant Pot and can be used in more ways than one.
Instant Pot Outdoor BBQ Recipes | BBQ may not be as American as we think, but that doesn't mean it is not delicious.
No Sugar Instant Pot Cinnamon Apples | You can even use your Instant Pot to make desserts that are slightly healthier than most others.
Instant Pot Goulash Recipe with Beef | Goulash is a delicious pasta dish that is filled with flavor and very simple to make.