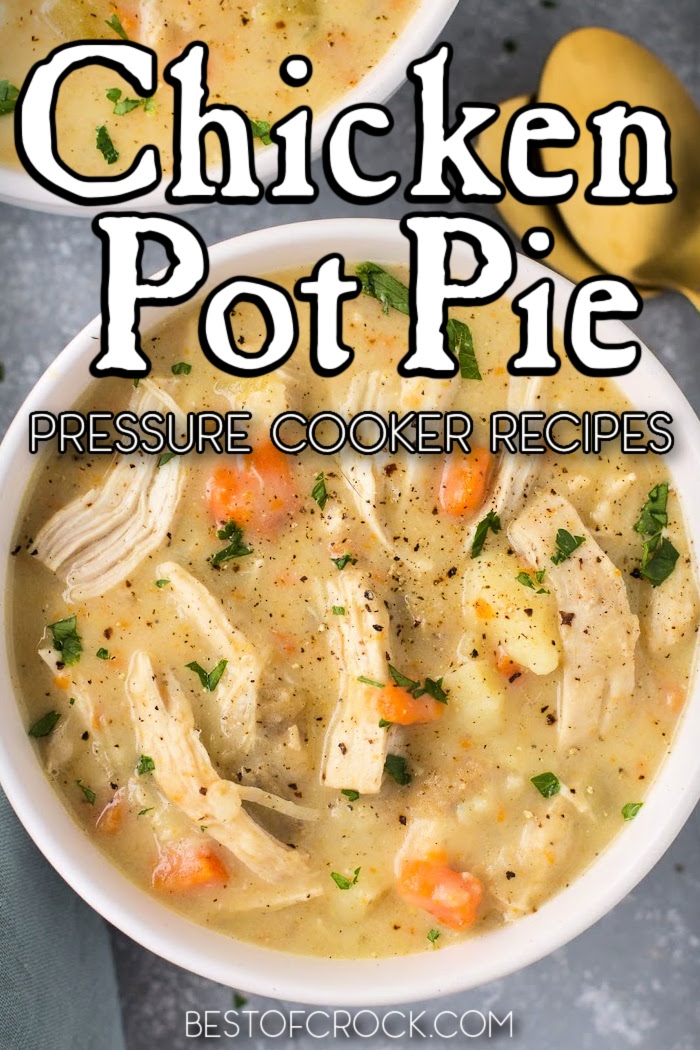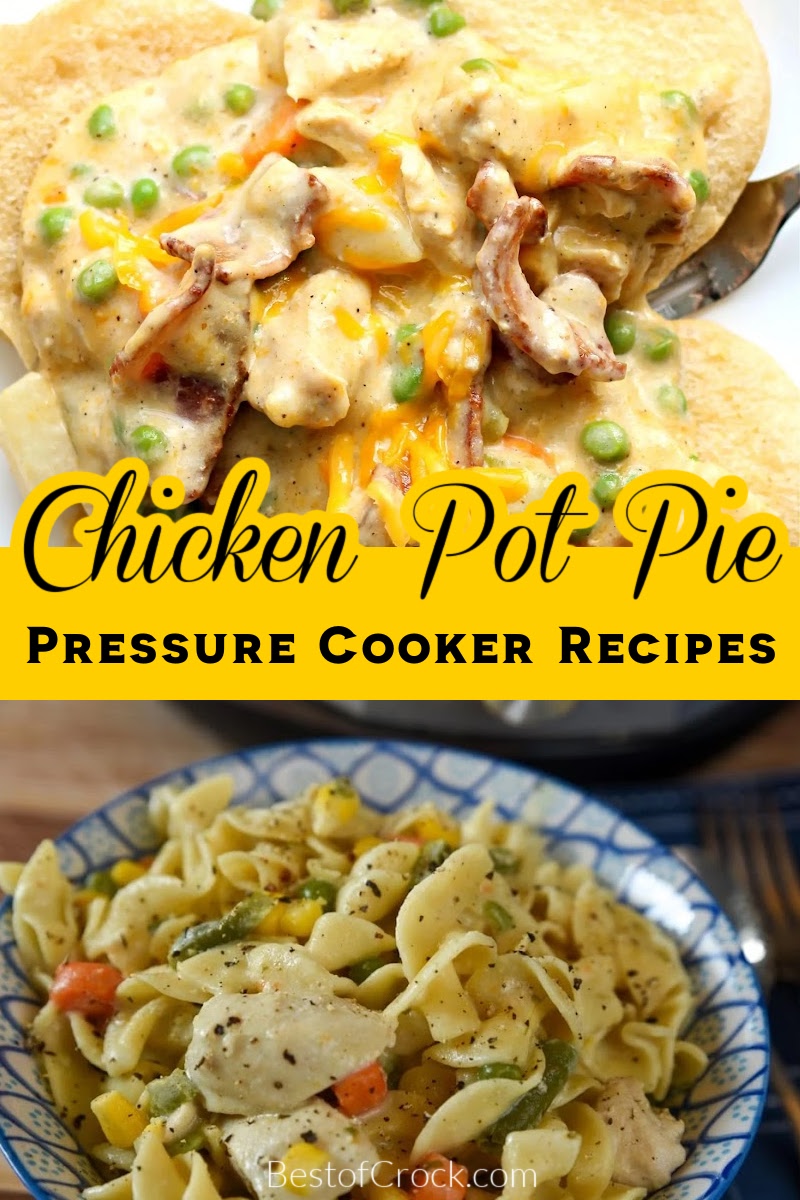 Did you know that you can use a pressure cooker or Instant Pot to make chicken pot pie? All you need are the ingredients and good pressure cooker chicken pot pie recipes to choose from. Pressure cooker chicken pot pie recipes are the best way to enjoy this classic dish without the long cooking time.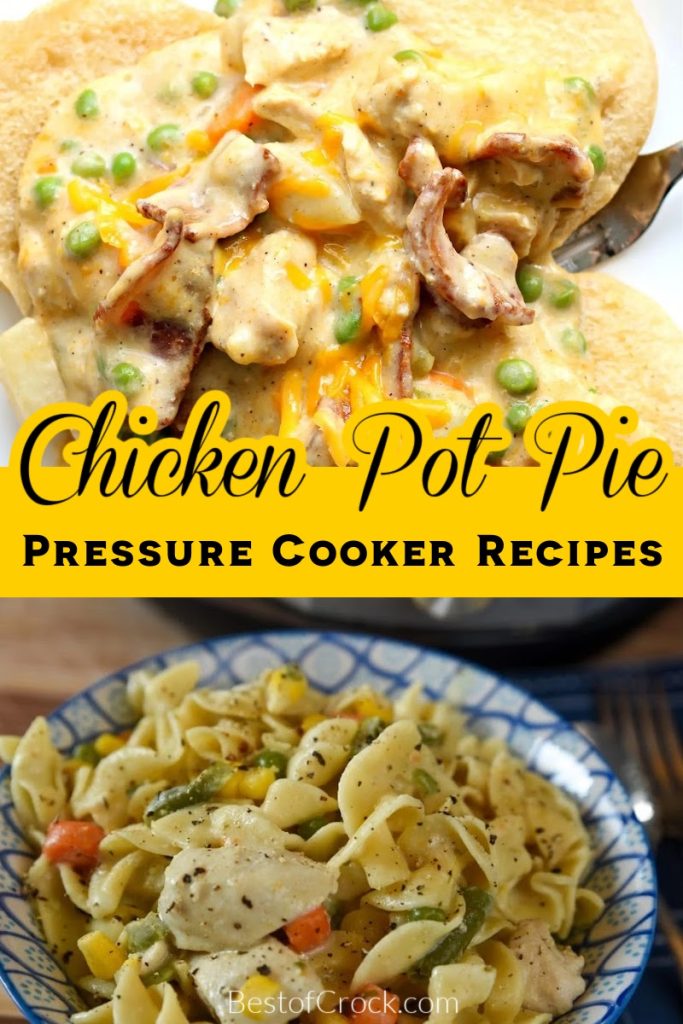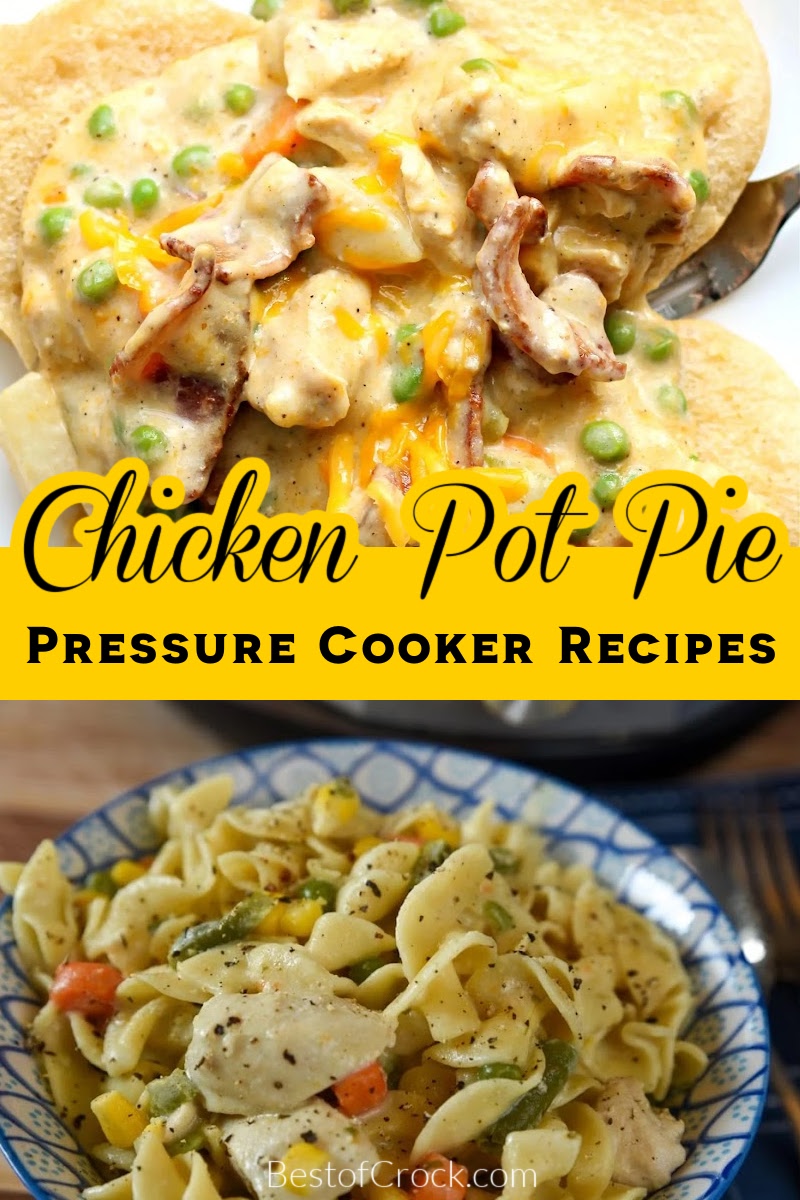 Chicken pot pie is a classic dish that can be considered an entire meal in one dish. You have the chicken which is the main course, the veggies and the sauce which are the side dishes, and the pie crust which is the bread. An entire meal in one dish. But we want it to be an entire meal in one dish because it takes longer to make: in the traditional ways.
A classic chicken pot pie recipe can take upwards of an hour and a half to make. That isn't too long but consider that a filet mignon takes about half an hour or less and you start to see why, and an hour and a half is just too much. But pressure cookers reduce cooking time by a lot in many cases.
The pressure and the heat inside the pressure cooker can cut cook times in half or more.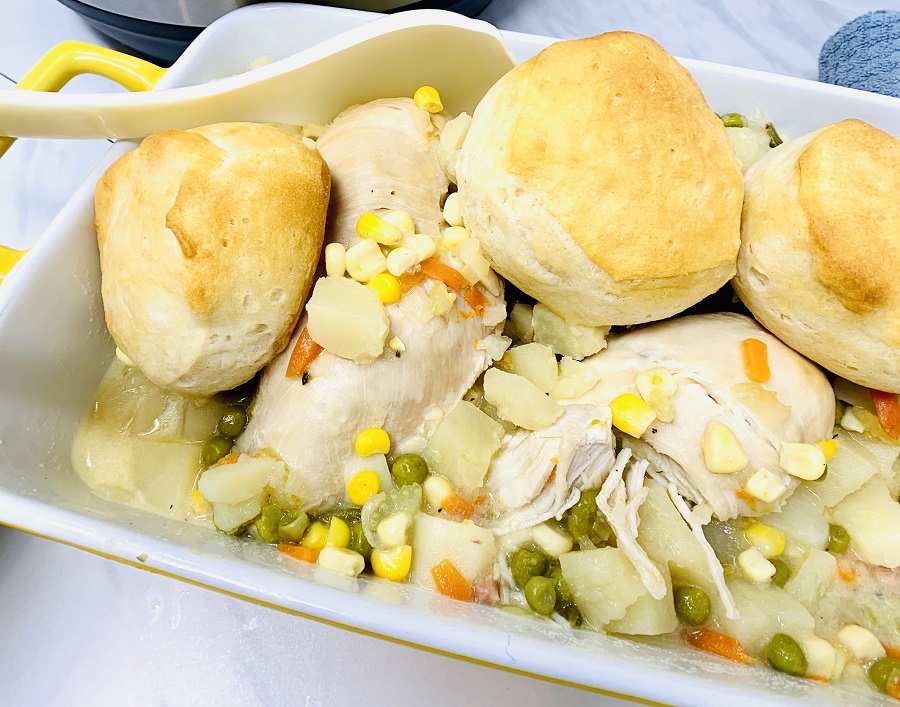 The same can be said for pressure cooker chicken pot pie recipes. These recipes produce amazing dishes that are cooked in half the time. In fact, Instant Pot chicken pot pie recipes take less than 20 minutes on average and the results are often amazing.
Instant Pot Chicken Pot Pie | Best of Crock
Chicken pot Pie with Crust | Margin Making Mom
Chicken Pot Pie Casserole | Adventures of a Nurse
Whole30 Chicken Pot Pie | 40 Aprons
Chicken Pot Pie Soup | The Clean Eating Couple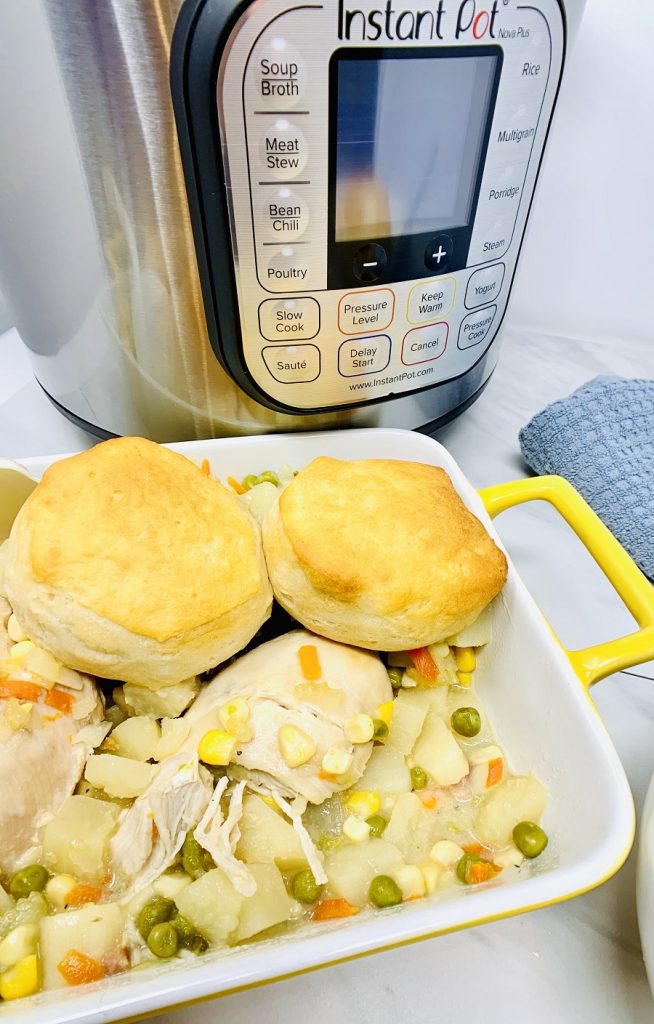 Making Pressure Cooker Chicken Pot Pie Recipes
Everyone enjoys the idea of a classic dish. But classic doesn't necessarily require a specific cooking method. In fact, many of the recipes that we consider to be classic are made certain ways because the tools are all they had at the time. But we can easily adapt these recipes for the technology we have today.
Of course, you may not get the exact look of the classic dish but the flavors will be there.
Paleo Chicken Pot Pie | The Bettered Blondie
Chicken Pot Pie Pasta | This is Not Diet Food
Pesto Puff Pastry Chicken Pot Pie | Tidbits
Bacon Cheddar Chicken Pot Pie | 365 Days of Slow Pressure Cooking
Chicken and Dumplings | Life Family and Fun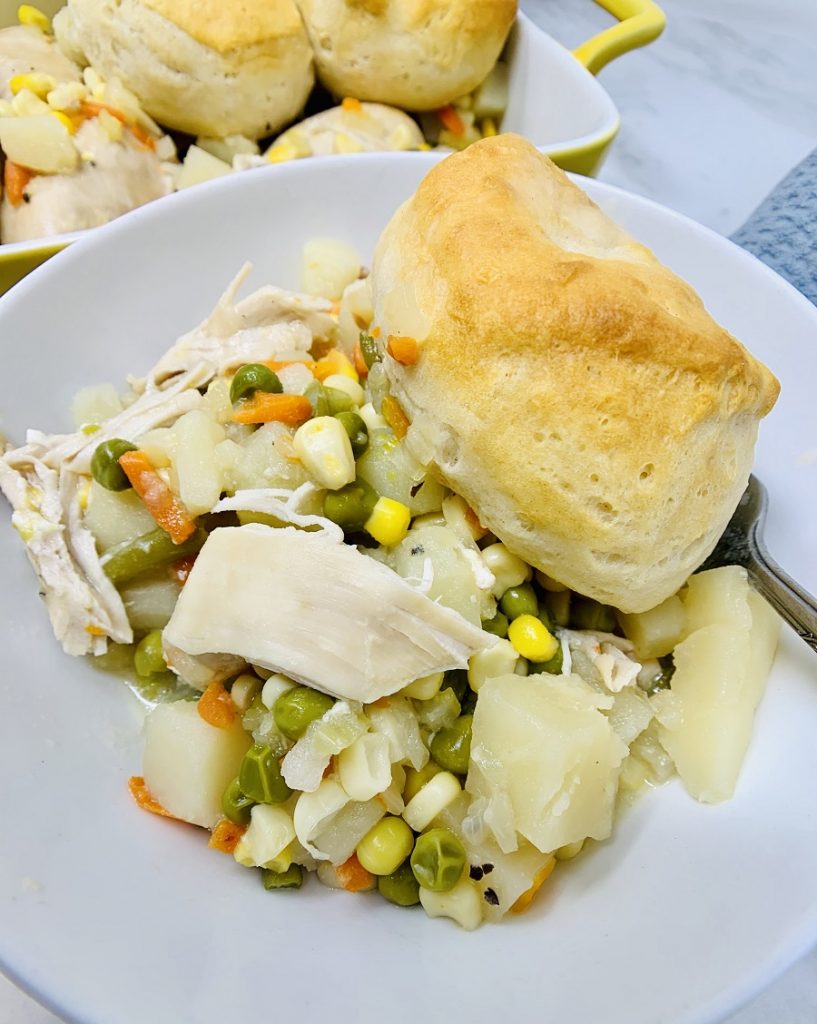 Sharing
There are many ways to serve pressure cooker chicken pot pie recipes. Many of these recipes will be for the filling which means they can be served in many ways. You can plate the filling and add a side of biscuits for a casserole or you can build an actual pie crust if you'd like.
The important thing is that you now have a quick and effortless way to make a delicious and comforting meal.
Dairy and Gluten Free Chicken Pot Pie | Savory Lotus
Classic chicken Pot Pie | Pressure Cooking Today
Crustless Chicken Pot Pie | All Recipes
Simple Chicken Pot Pie | Eating on a Dime
Chicken Curry Pot Pie | The Girl on Bloor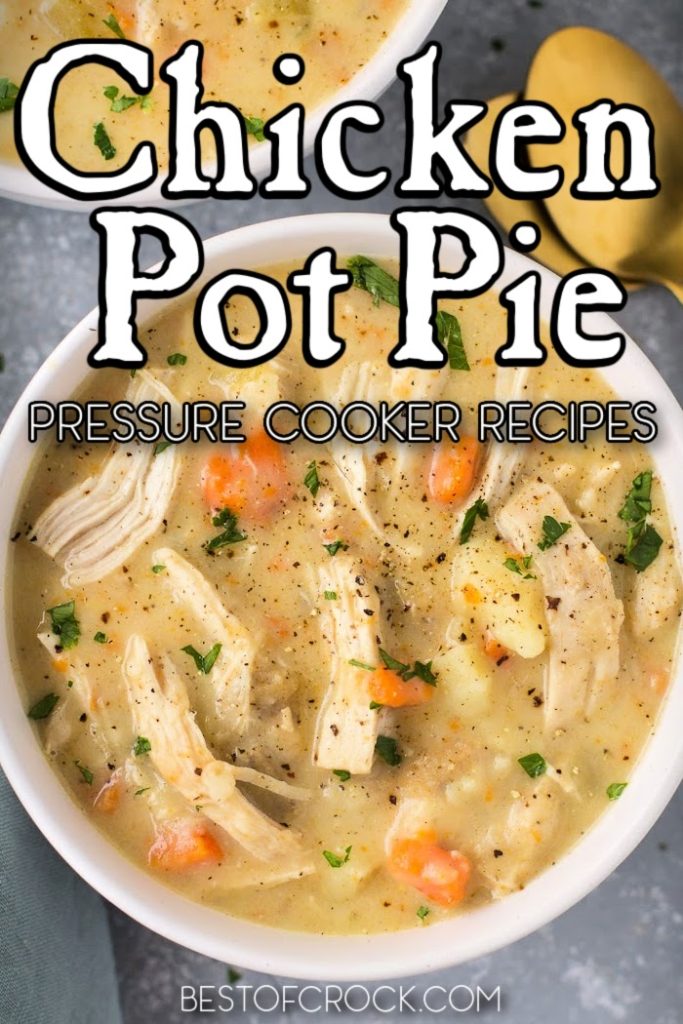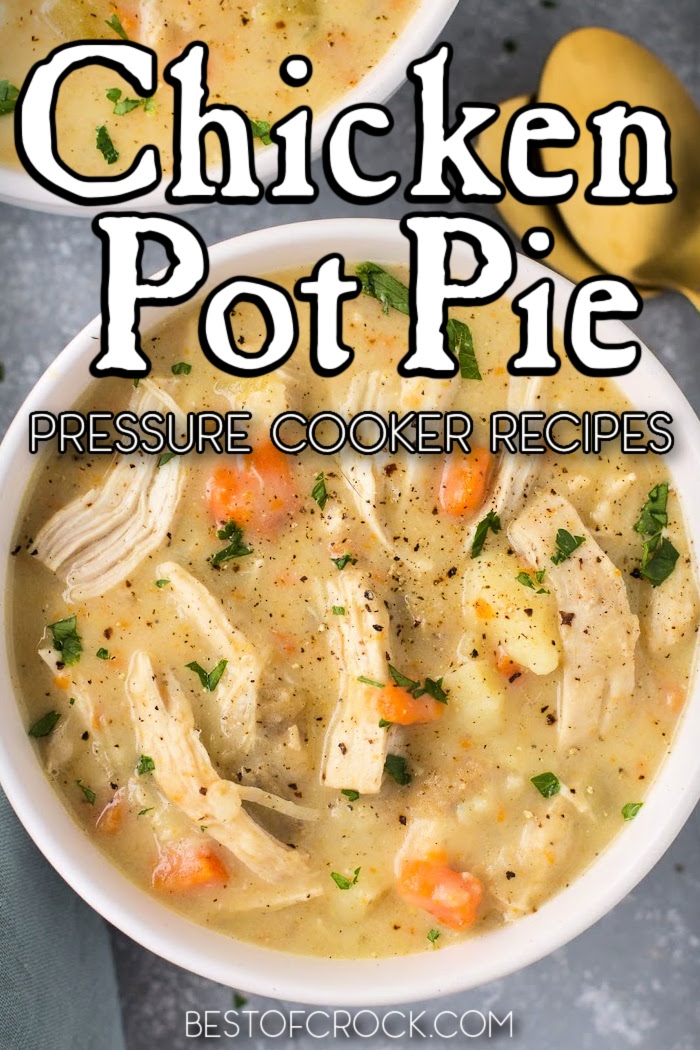 More Instant Pot Recipes
Instant Pot Chicken Noodle Soup | Chicken noodle soup is a classic recipe that many people enjoy. The only problem is, most people enjoy it from a can. Change things up and try making it from scratch for better flavor.
Healthy Instant Pot Vegetable Beef Soup | Vegetable soup is another classic soup that tastes so much better when you make it from scratch.
Instant Pot Sour Cream Scalloped Potatoes | Sour cream goes perfectly in scalloped potatoes and making them is so much easier with an Instant Pot.
How to Make Instant Pot Bone Broth | There are so many uses for chicken bone broth like a base for a soup or to add more flavor to recipes that require water.
Healthy Instant Pot Chicken and Veggies Soup | Chicken soup is a classic, vegetable soup is a classic, and chicken and vegetable soup is just a good bowl of soup.