Easy Crockpot Summer Dinner Recipes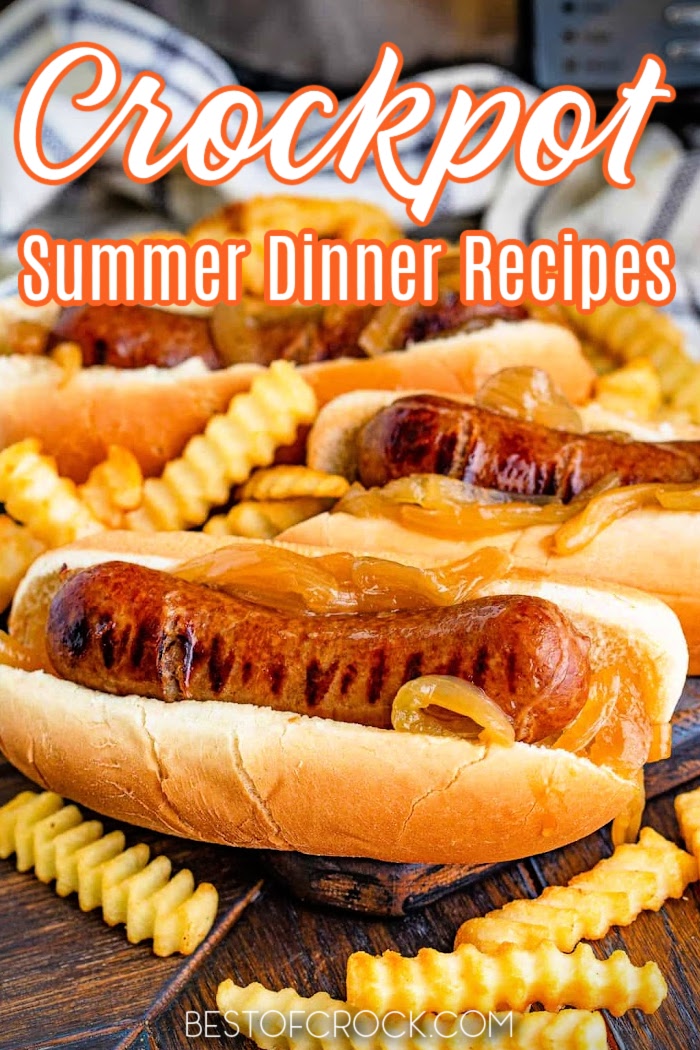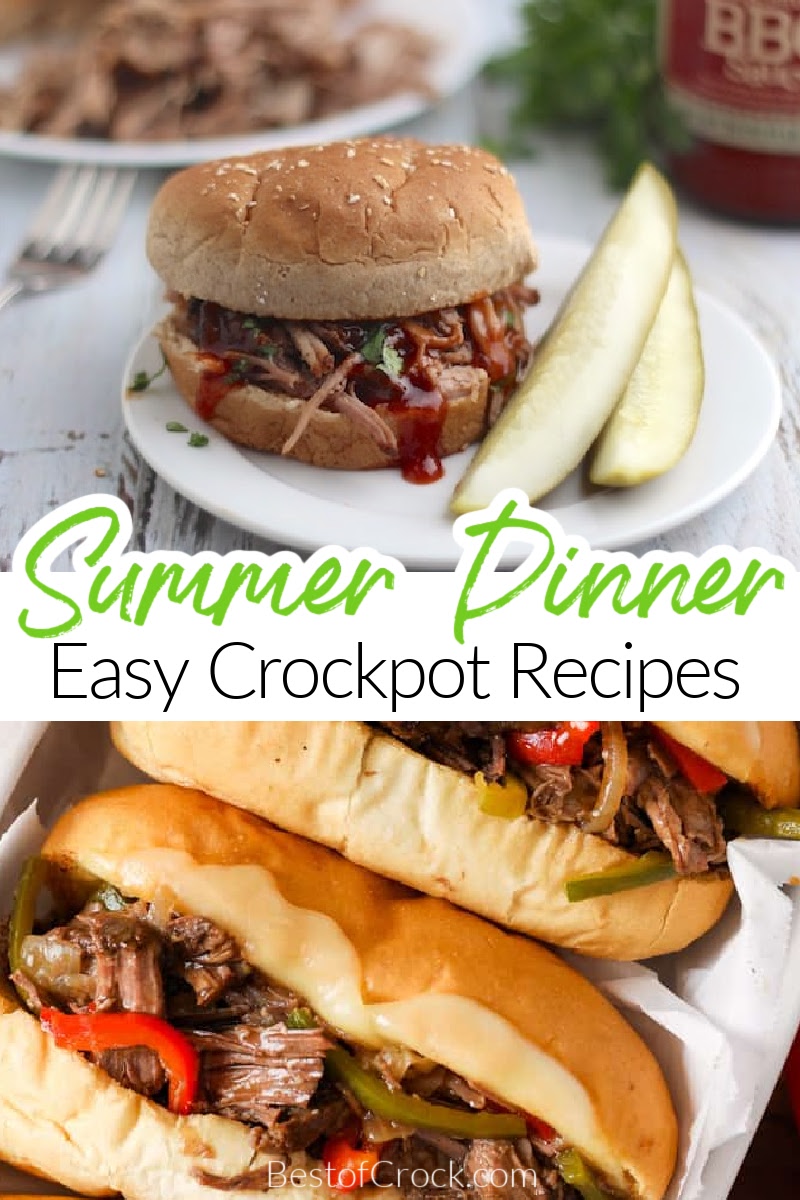 People talk about how the fall is the start of the busiest season of the year. However, some could argue that summer is more active because the focus is on ourselves, our free time. Get more free time this summer with easy crockpot summer dinner recipes.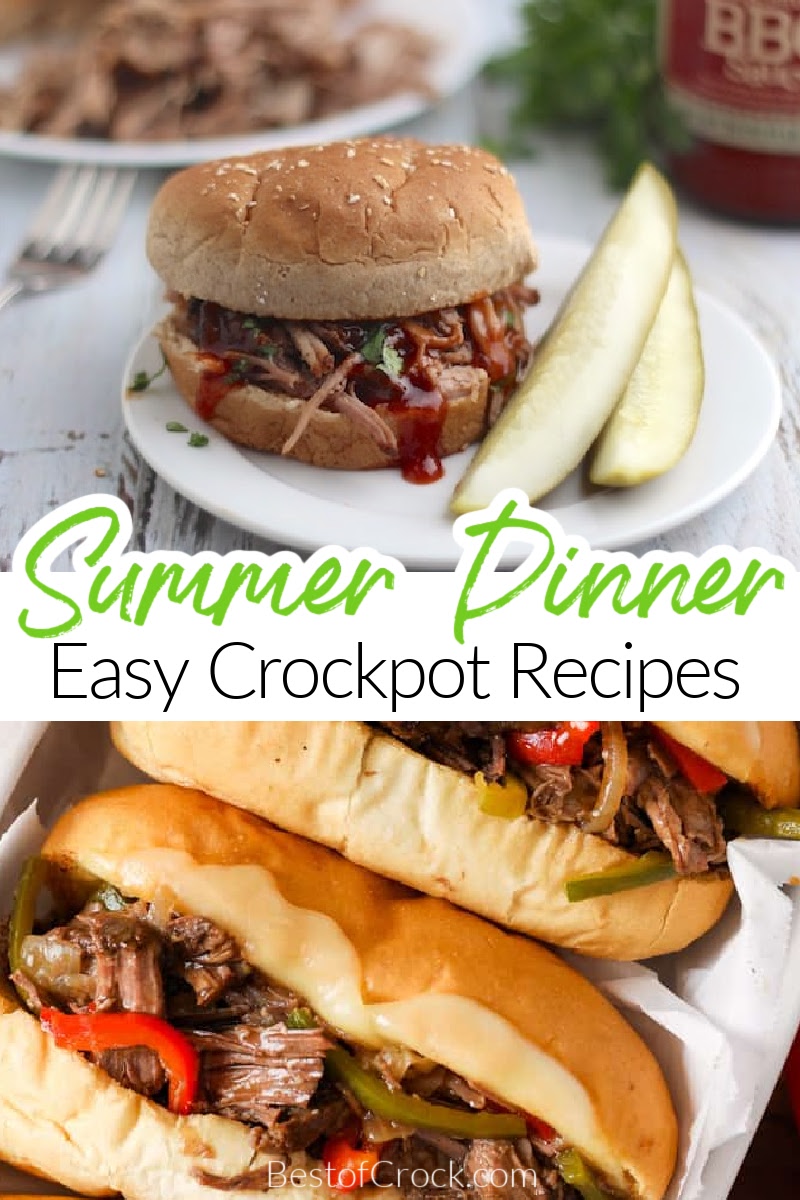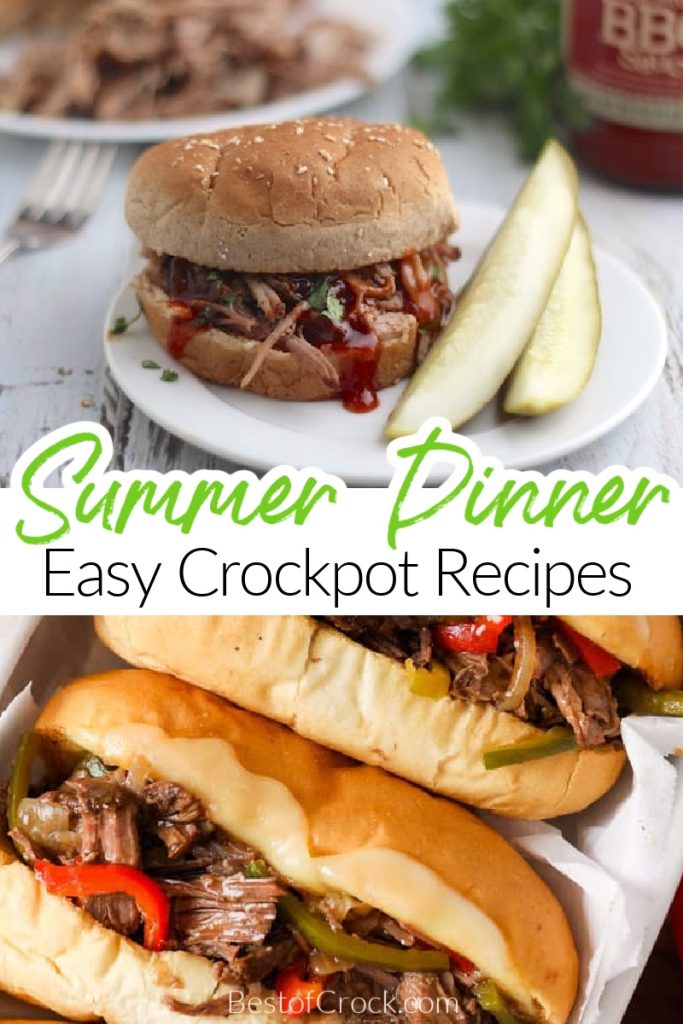 The best crockpot summer dinner recipes will give you the free time you need to enjoy the summer you have. Summer is the season when we all want to get out, do more fun things, and focus on our mental health more often.
But we aren't all in school anymore, and summer doesn't mean responsibility goes away completely. We still need to go to work, some of us still need to take the kids to daycare, groceries still need to be bought, and money needs to be managed; we still have responsibilities.
That means we still need to find time for us to enjoy the season. We can take time off of work for the bigger things like a vacation. But we still want to have fun during the week and on the weekends during summer.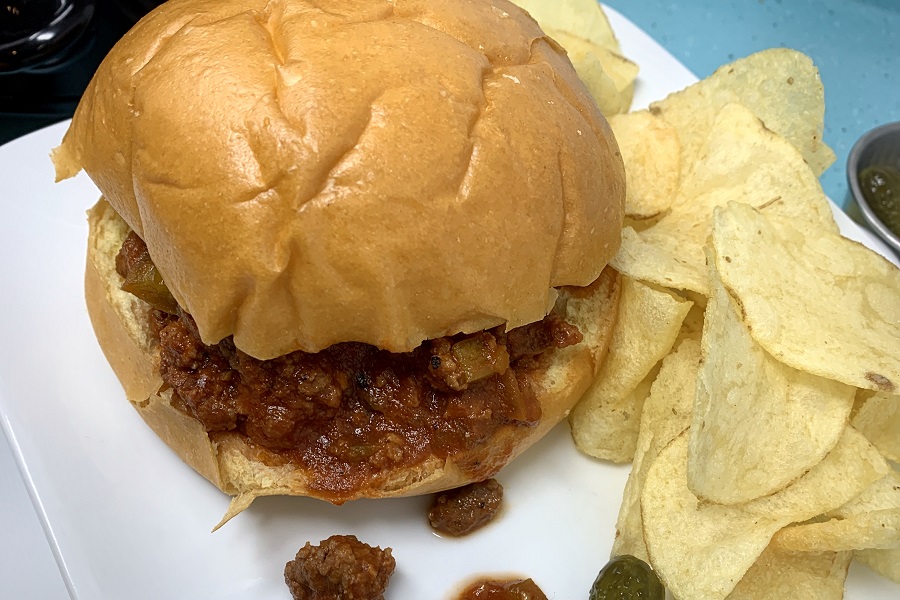 When we search for cuts, we can make that will give us more free time every day. Cooking is one of the easiest things to cut time from since we have options. The best option is the crockpot. Crockpots cook food low and slow, which means you will need to get started either in the morning or early afternoon for dinner.
But the results will be extra time in your evenings to do things you want, rather than things you feel you need to do. Easy crockpot summer dinner recipes can help you get even more free time in your summer mornings, afternoons, and nights.
Crockpot Chicken and Rice Burrito Bowl Recipe
John Wayne Casserole with Tater Tots Recipes
Crock Pot Peanut Chicken and Spinach Bowl
How to Make Healthy Crockpot Pizza Casserole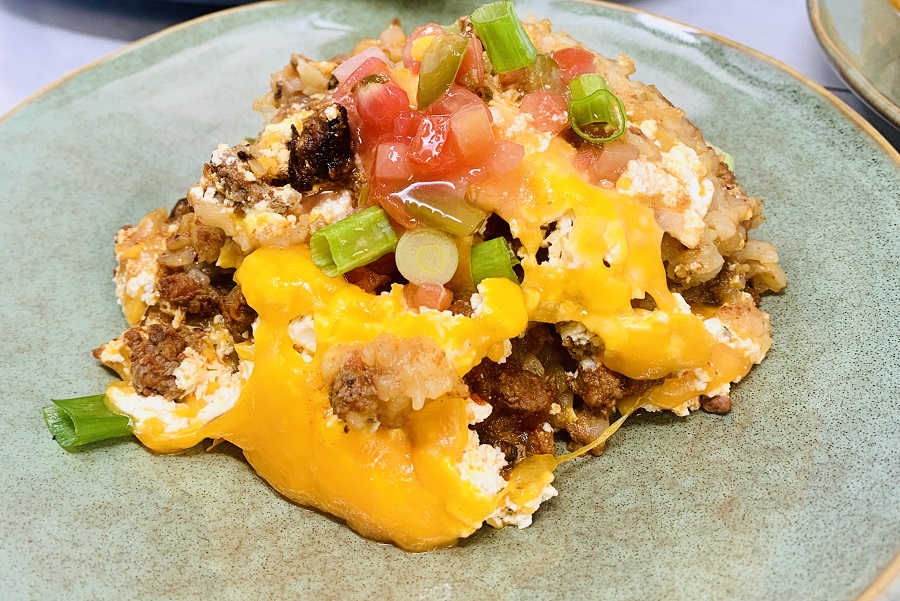 Crockpot Summer Dinner Recipes
The best dinner recipes in summer are the easy ones. Crockpots make cooking easier for everyone; you don't need to be a pro. Most of the recipes for summer are dump-and-go recipes. A dump-and-go recipe is a recipe that requires you to dump the ingredients with very little prep into the crockpot and then go about your day.
You can return to a crockpot that has a meal ready to eat after work, errands, or whatever else you feel is a better way to spend your time.
How to Make Crockpot Hawaiian Chicken
Crockpot Ground Chicken Chili Recipe
Slow Cooker Beef Stroganoff with French Onion Soup
Crockpot Pulled Pork Tacos Recipe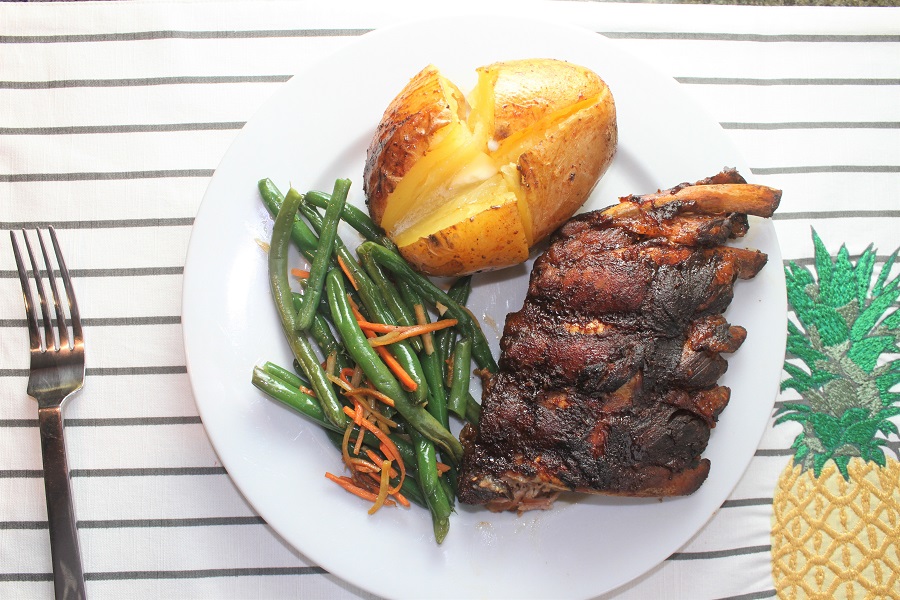 Summer Dinners
What makes the perfect summer dinner? The answer is a recipe that doesn't have you standing in a hot kitchen on a hot day. The answer is usually something light and easy, avoiding heavy recipes like pasta and casseroles.
But the crockpot changes everything. Crockpot summer dinner recipes won't heat your kitchen much at all. Instead, the heat stays in the pot so we can get heavier meals in like casseroles and pasta.
Island Pulled Pork | Two Healthy Kitchens
Slow Cooker Beer Brats | Tornadough Alli
Zucchini Ziti | Skinny Ms.
Chicken Enchilada Casserole | Pure Wow
Philly Cheesesteak Sandwiches | Spend with Pennies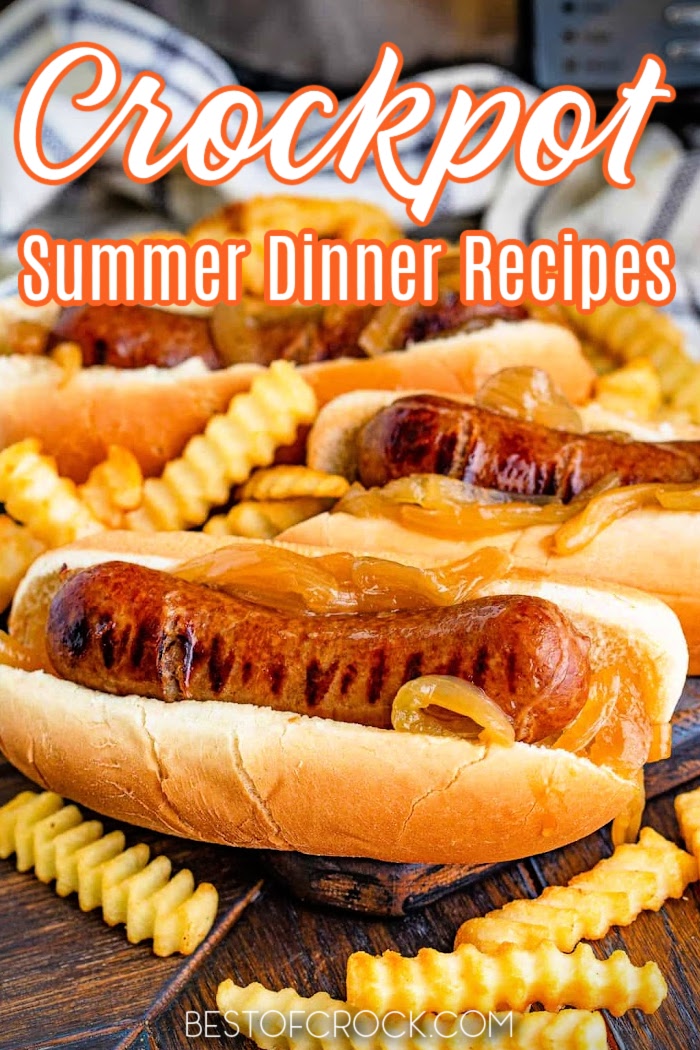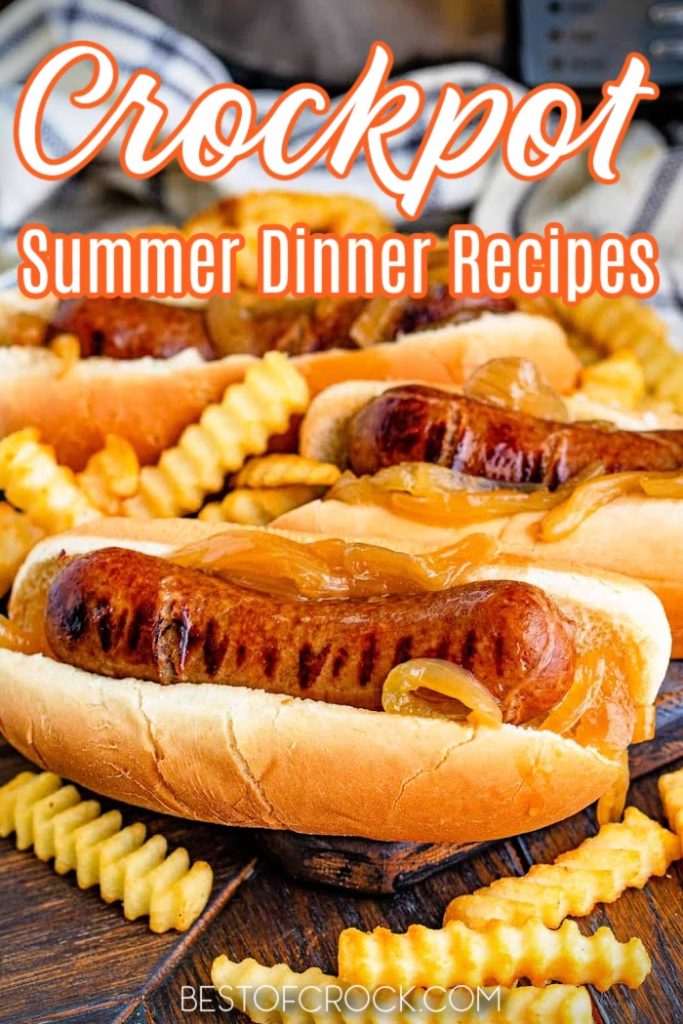 More Crockpot Recipes
Slow Cooker Short Ribs Recipes | Short ribs are definitely good for summer. You can make them in different ways too for different meals.
Slow Cooker Fruity Dessert Recipes | Dessert should not be skipped, especially during a summer dinner.
Easy Crockpot Sloppy Joe Recipes | Sloppy Joes are fantastic for summer, though they are better for lunch rather than dinner.
Chicken Fajitas Slow Cooker Recipes | Fajitas can be made with ease in a crockpot, there may not be that sizzle, but all of the flavor is there.
Healthy Crockpot Breakfast Casserole Recipe | Come home to a meal with crockpot dinner recipes and wake up to a meal with breakfast recipes.