Slow Cooker Short Ribs Recipes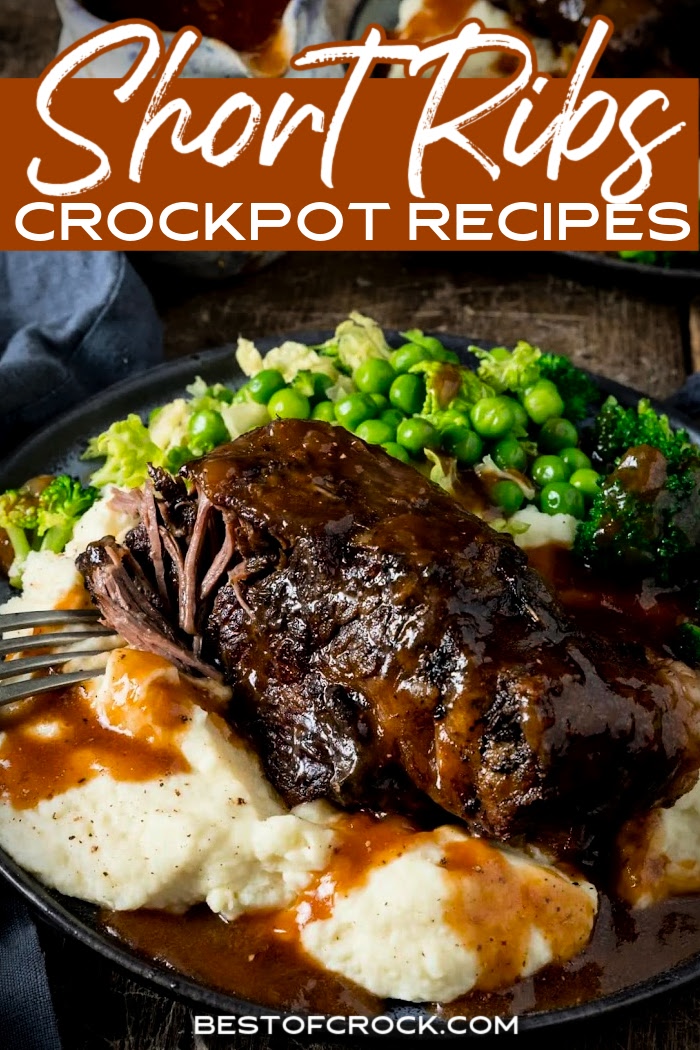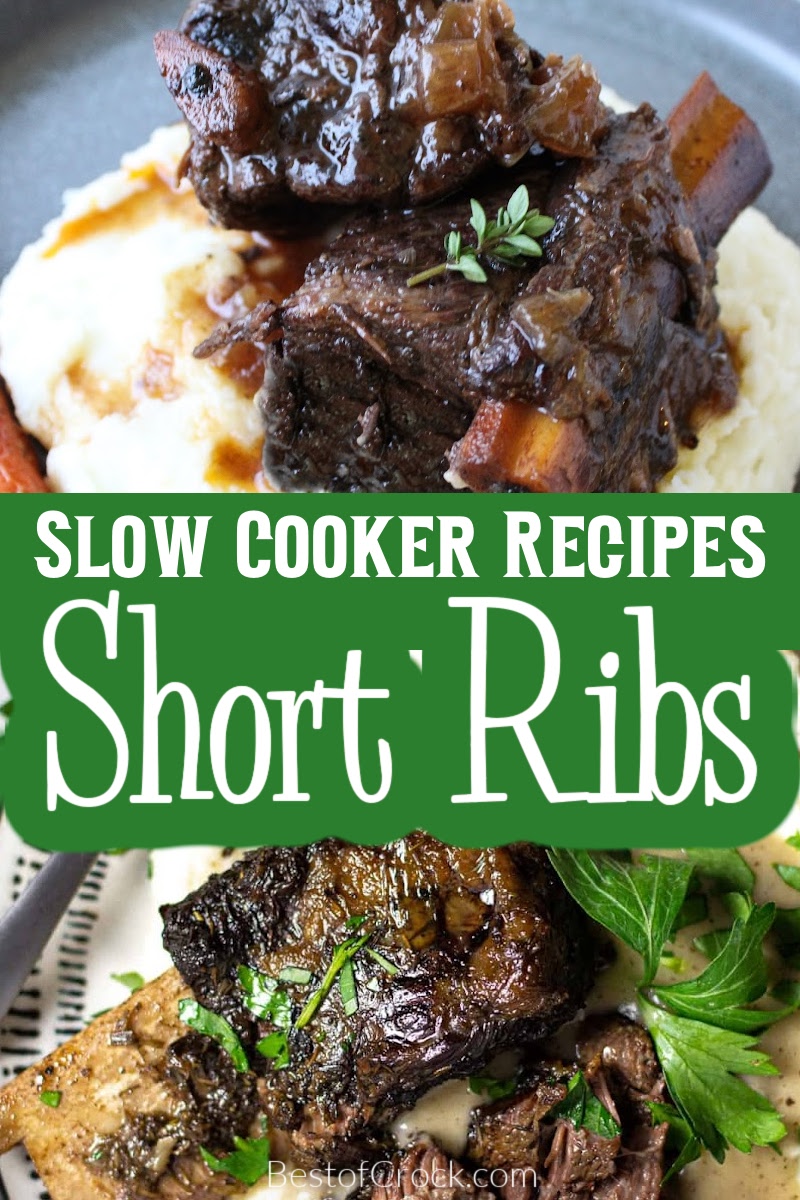 What are short ribs? Surprisingly, short ribs technically aren't part of the ribs. Instead, short ribs come from the same part of the animal as beef chuck. But you can cook it to make it look like ribs. In fact, you can make the best slow cooker short ribs recipes for dinner tonight!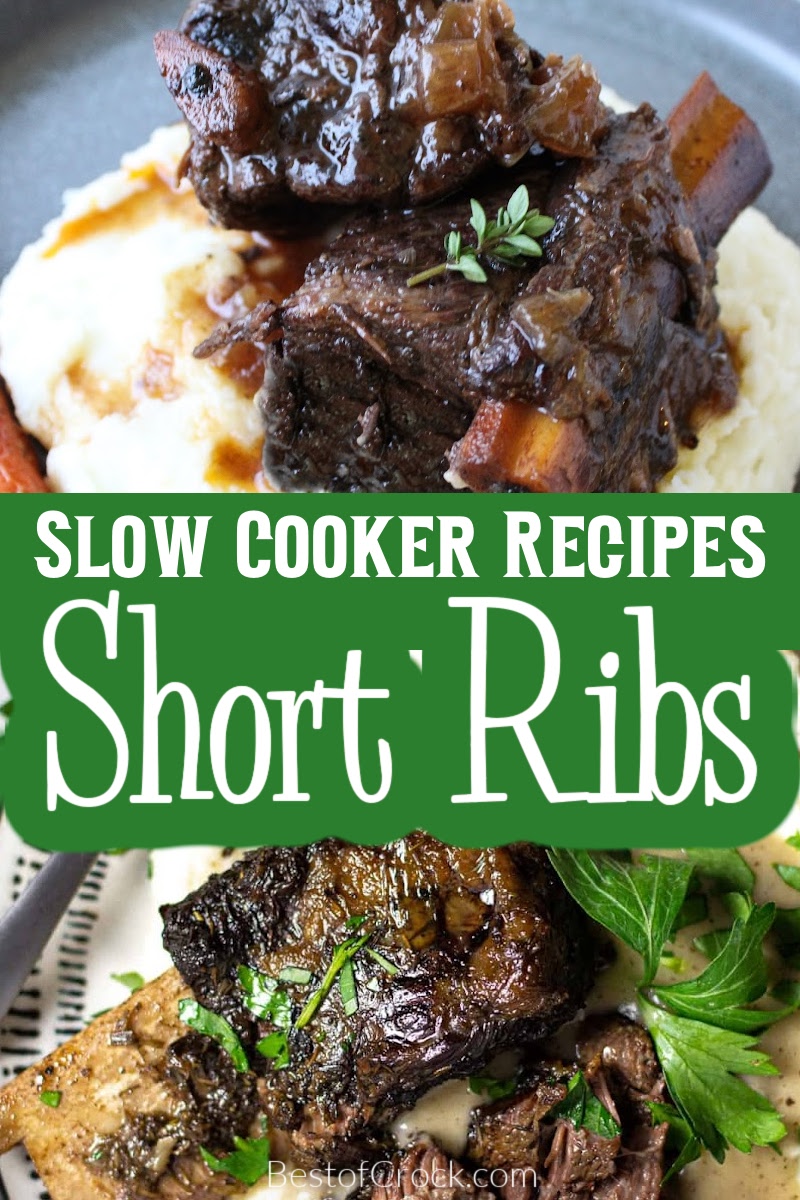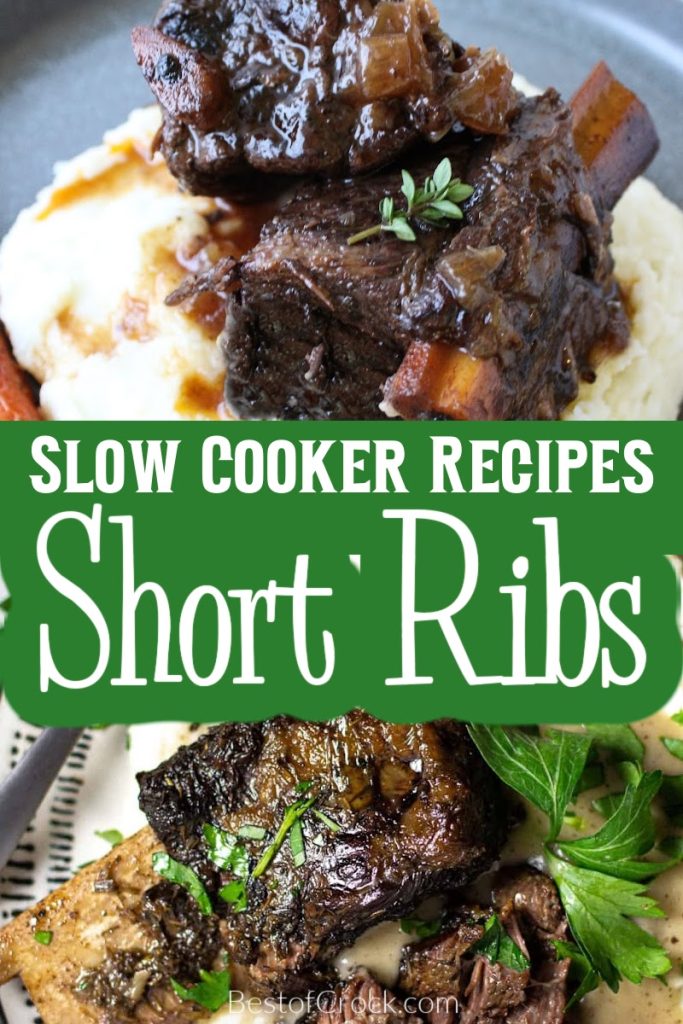 Slow Cooker Short Ribs Recipes can make you rethink how you look at the best meats for grilling and how you cook ribs. Short ribs are ribs, but not the ones we think of when we think of beef ribs. Instead, these ribs are the first five rib bones from the back of the cow.
They are not considered full-on ribs because of the size of the bones. However, short ribs come from a part of the cow that is rich in flavor, so we would not want to waste it. But there is a caveat; this meat is not very tender.
Luckily, there is plenty of marbling which means you CAN make the meat tender. However, there is only one way to make short ribs tender, slow cooking. Slow cooking allows the heat to penetrate deep enough to melt that fat which will tenderize the meat while it cooks.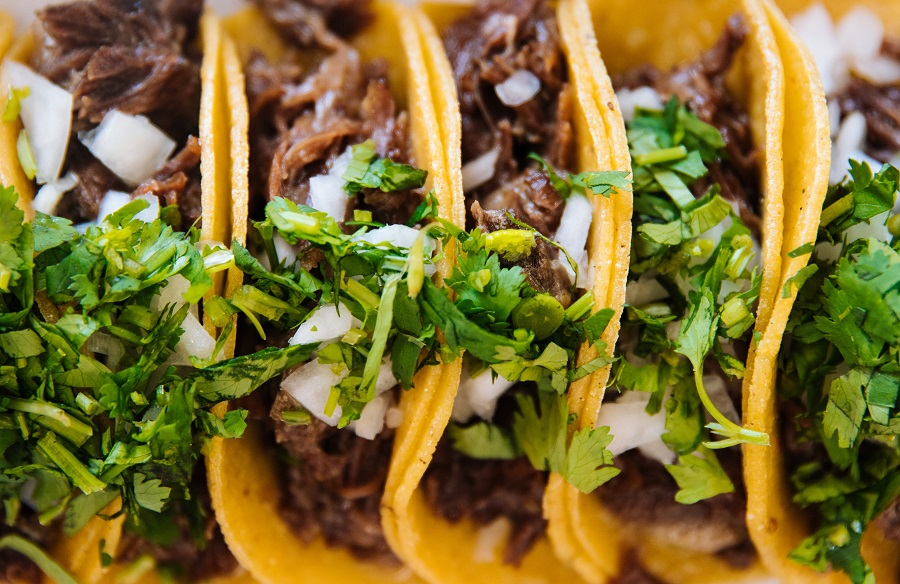 In fact, some might say that short ribs are the perfect meat to cook in a slow cooker for that very reason. You can get tender, juicy rib meat; you just need to slow cook it first. Lastly, you could work hard over a hot oven all day to get the meat tender and juicy.
There are plenty of oven recipes for short ribs that will get the job done. But you also have a life to live and don't feel like spending hours in the kitchen or waiting for a meal. That is where slow cooker short ribs recipes can make a difference.
You can set the slow cooker in the morning, let it cook while you live your life, and then come home and serve a hot plate of delicious, tender short ribs.
Slow Cooker Short Ribs Recipes
Slow Cooker Red Wine Braised Short Ribs | DietHood
Braised Short Ribs | I am Homesteader
Short Ribs with Carrots | Dinner at the Zoo
Mouthwatering Short Ribs | Amanda Cooks & Styles
Short Ribs and Gravy | Kitchen Sanctuary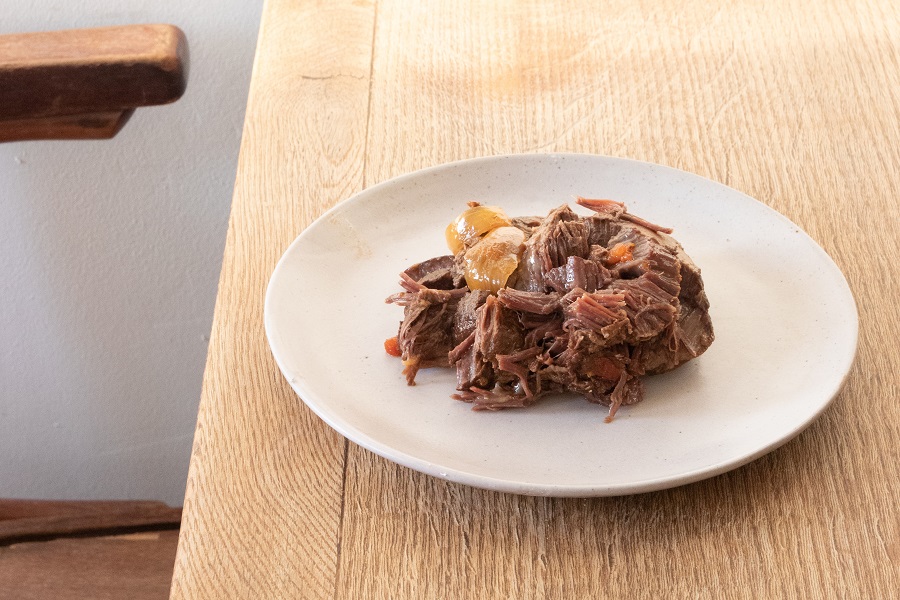 Are Short Ribs Real Ribs
The answer is yes. Short ribs are actual ribs. However, ribs differ in size as you work your way from front to back. The more prominent rib bones are in the front, and then they get smaller and smaller as you work your way back.
That is where we get short ribs from a cow, the five shortest ribs toward the back of the cow. There is less meat there, but they are more flavorful than even regular ribs. You just need to be sure to cook them low and slow for the best results.
Boneless Short Ribs | Jennifer Banz
Asian Short Ribs | Damn Delicious
BBQ Short Ribs | Family Fresh Meals
Korean-Style Short Ribs | What's Cookin' Chicago
Sweet and Spicy Short Ribs | Cooking with Baby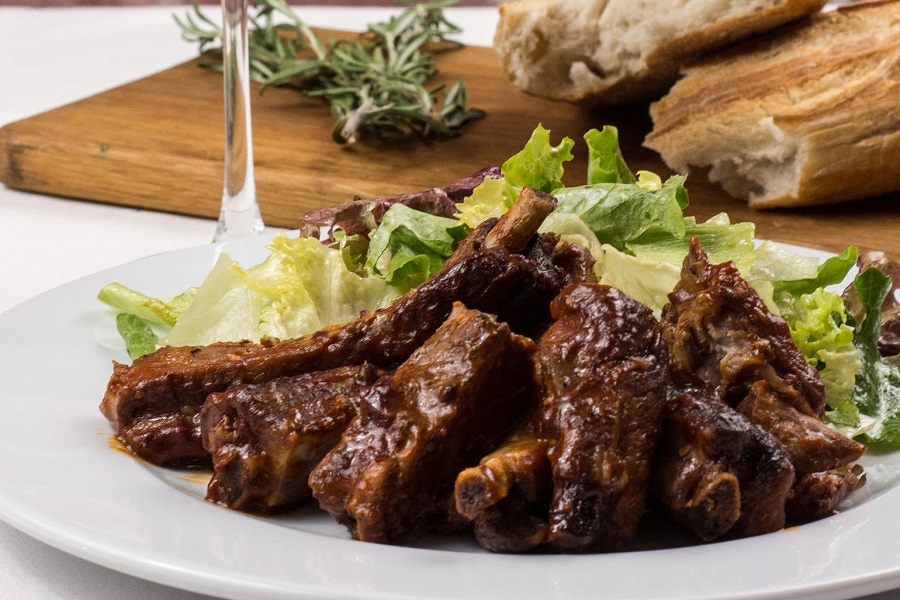 Slow Cooker Short Ribs Recipes
Slow cookers are fantastic for cooking short ribs. In fact, short ribs might be the one meat that should only be cooked in a slow cooker. Slow cookers make an easy job of everything short ribs. You won't need to leave your oven on for hours which saves money; you don't have to keep checking it, which saves time.
There are just so many reasons to use a slow cooker when making short ribs at home.
Short Ribs with Mushroom Sauce | Ketogasm
Short Rib Tacos | Butter Your Biscuit
Balsamic Short Ribs | Eating Well
Beer-Braised Short Ribs | Midwest Foodie
Allergy-Friendly Short Ribs | Milk Allergy Mom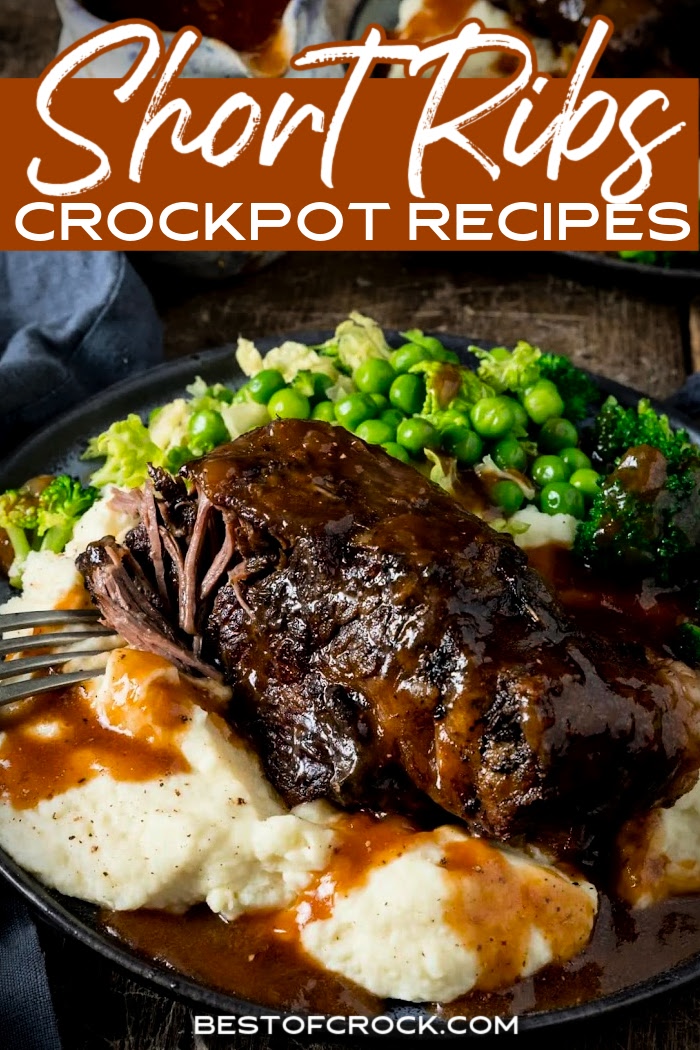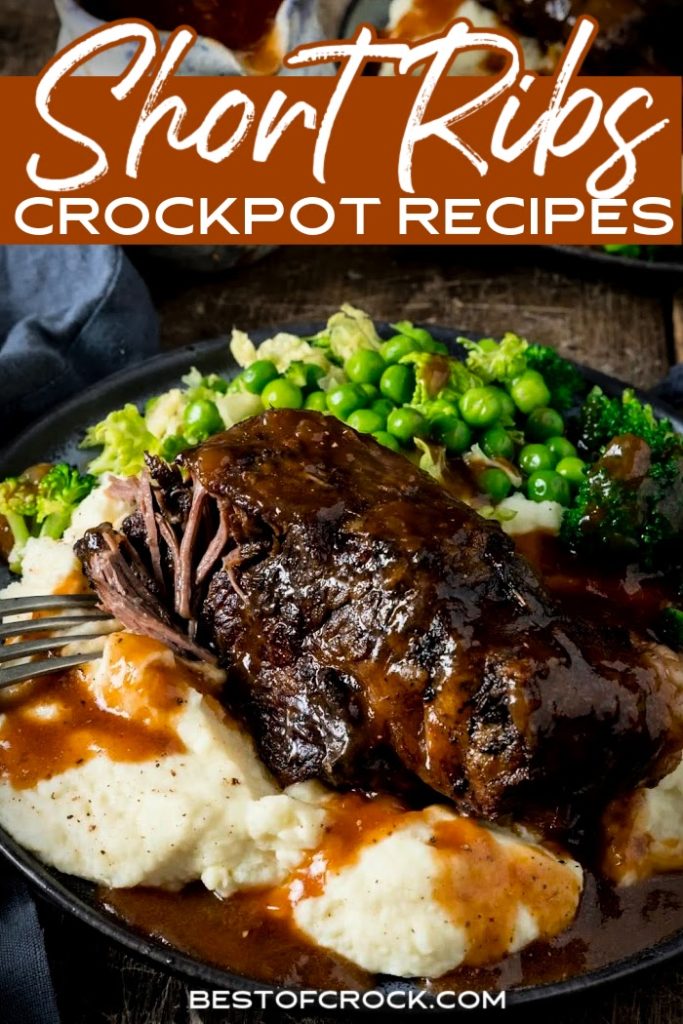 More Slow Cooker Recipes
How to Make Crockpot BBQ Ribs | You can also make regular ribs in your crockpot. In fact, they might be better than off the grill.
Crockpot Turkey Chili Without Beans | Chili is another recipe that benefits greatly from low and slow cooking methods.
Budget Friendly Beef Stroganoff | Stroganoff is a pasta dish that we should be adding to our rotation more frequently.
Slow Cooker Salsa Chicken for Tacos | Salsa chicken is perfect for making tacos more flavorful and juicy.
Healthy Crockpot Breakfast Casserole Recipe | Wake up to a breakfast that is ready to eat with the help of your slow cooker.