25 Easy Crockpot Pantry Meals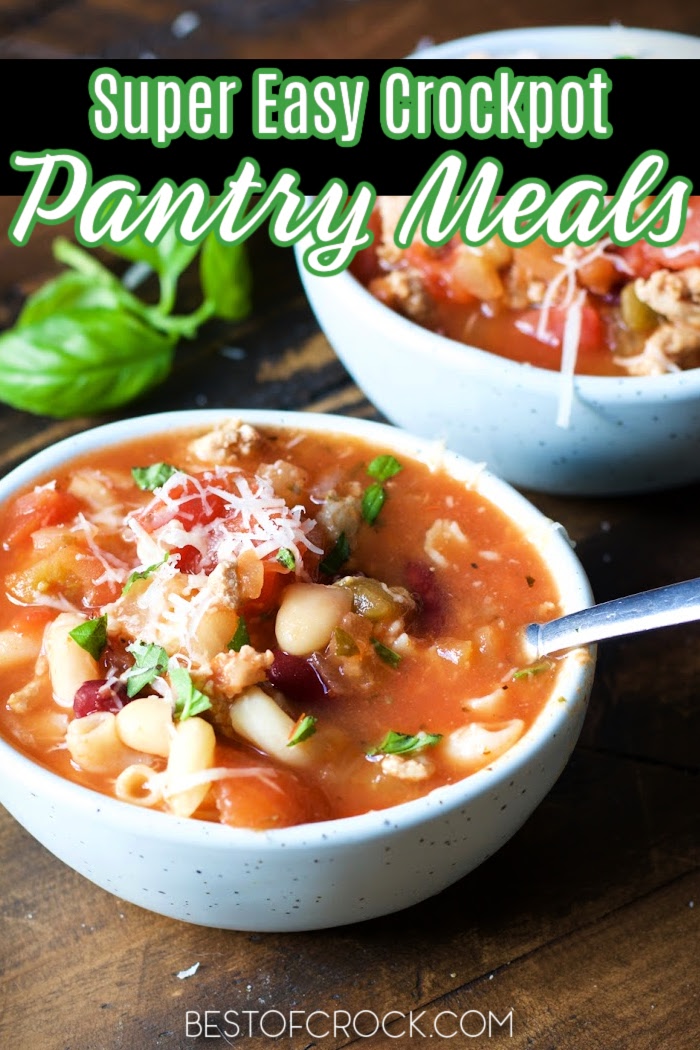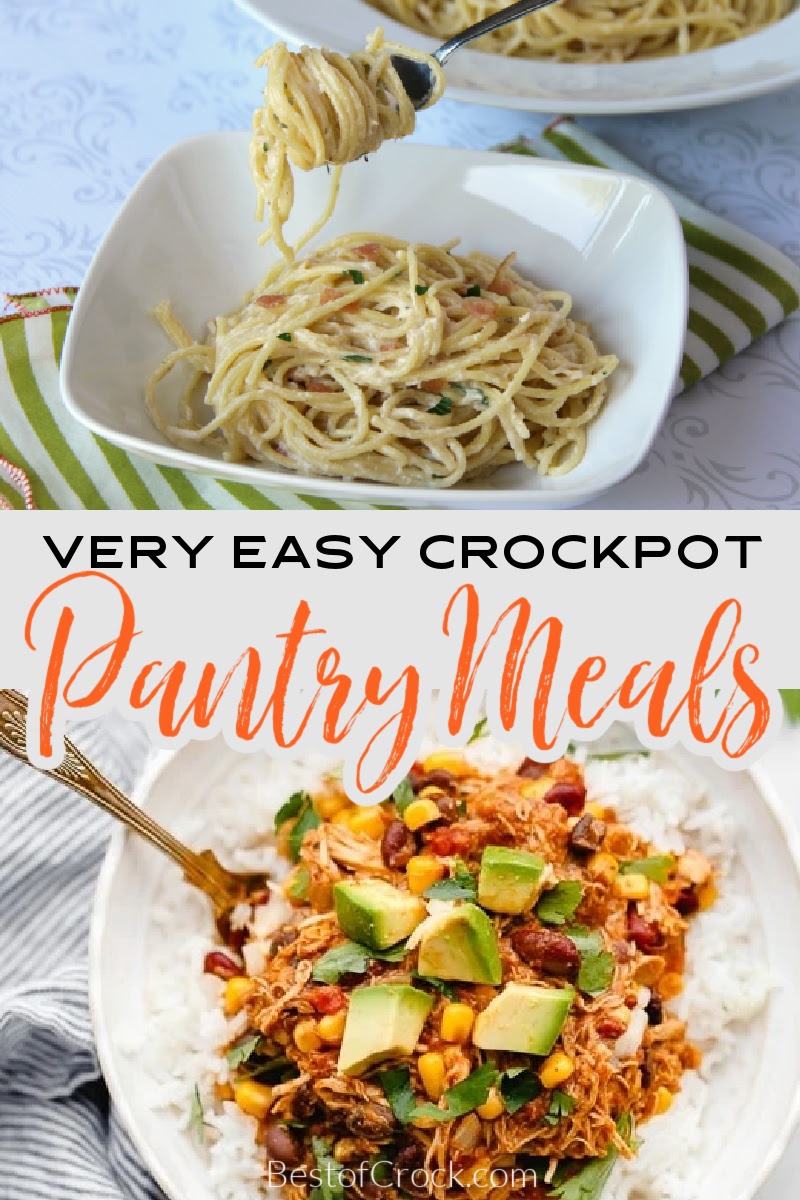 There are times those inevitable roadblocks in your day prevent you from making what you had planned on. You need meals you can go to in a pinch, preferably easy to prep and with the kind of ingredients you might keep as staple pantry items. You need crockpot pantry meals.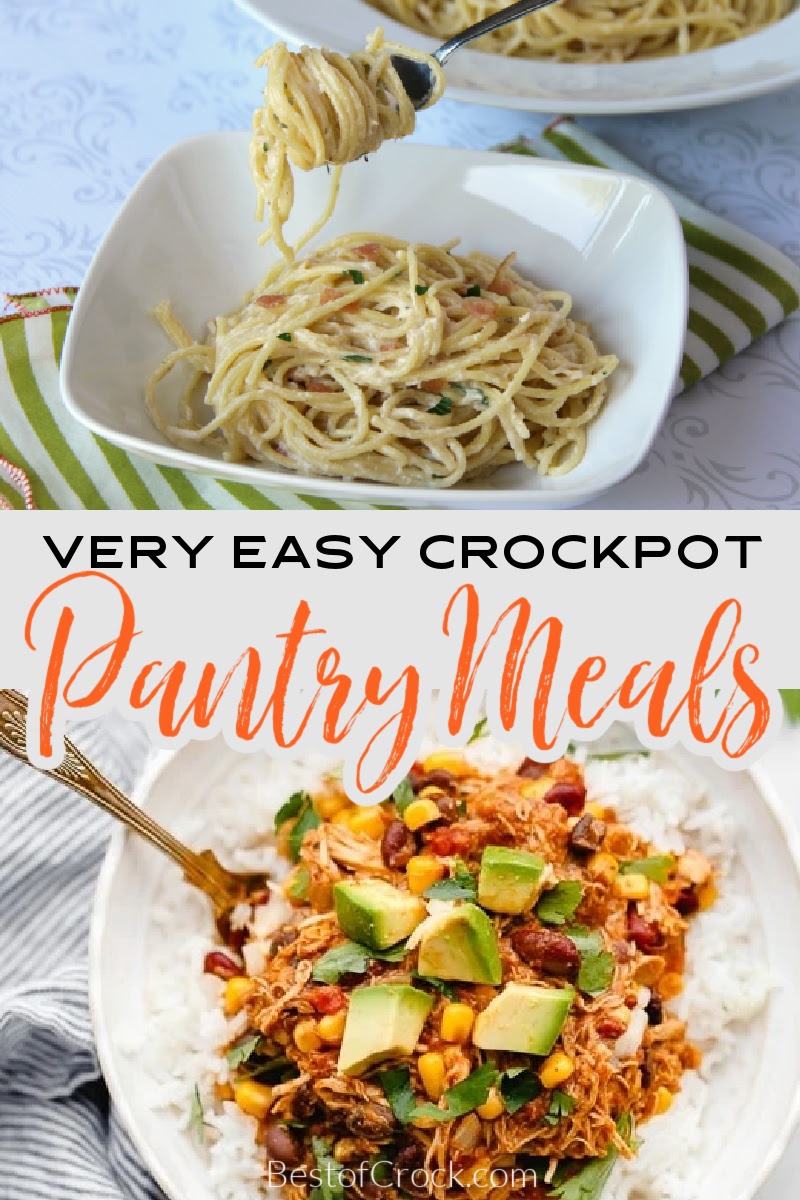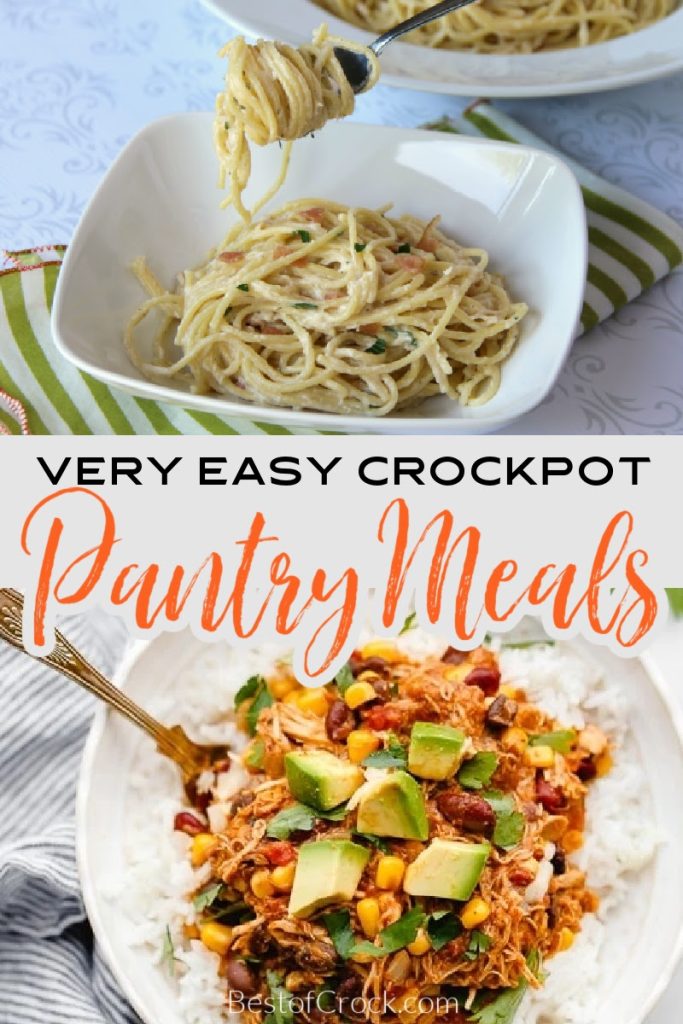 "What can I make for dinner using ingredients I have on hand?" is an eternal question in a busy household full of hungry people! So many times, you just don't have a full meal planned. These family friendly crockpot pantry meals use ingredients you have in your kitchen already making them easy crockpot recipes everyone can enjoy.
Keeping your pantry stocked will help you on your way to a family meal that you didn't have to give much thought to. A pantry meal is generally made with things like dried pasta, rice, beans, boxes of broth, or canned soups and veggies.
With the addition of a protein and some spices, you have yourself a feast. It's that simple. Your crockpot really comes in handy when prepping a pantry meal.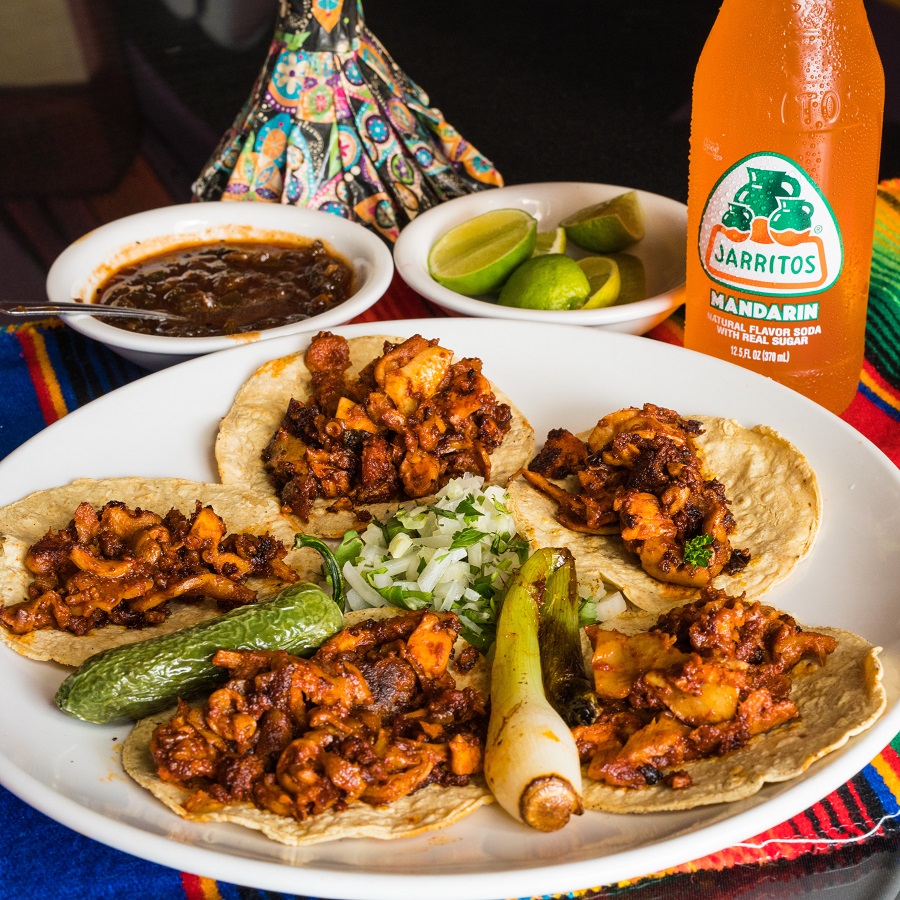 Crockpot Pantry Meals
Slow Cooker Pantry Chicken Soup | Meal Planning Mommies
Slow Cooker Pantry Chicken Stew | All Recipes
Crock Pot Pantry Soup | Flour on My Face
Slow Cooker Chili Mac | Countryside Cravings
Slow Cooker Chicken Chili with Pantry Ingredients | Hip 2 Save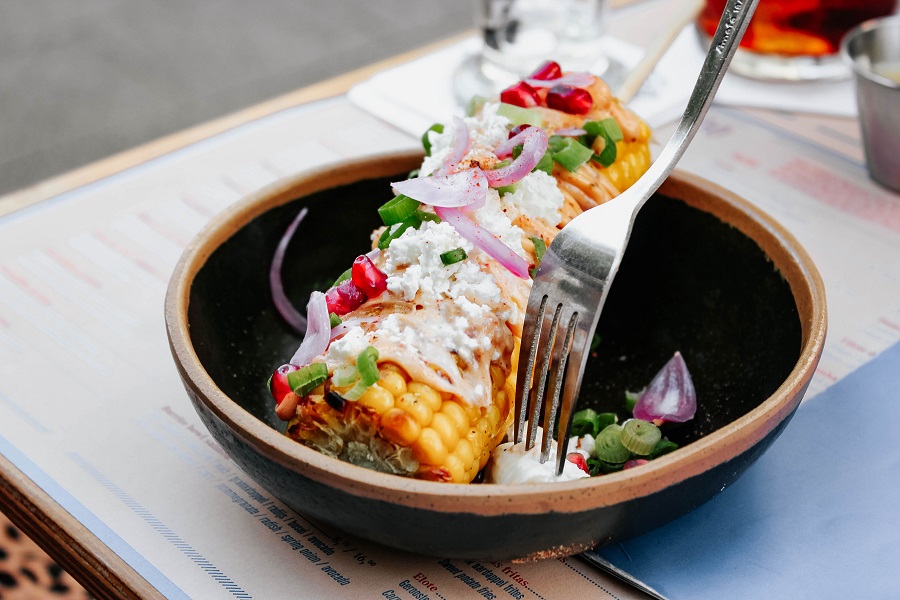 Pantry Stock
Keep your pantry stocked with dried pasta, rice, or quinoa. Also have canned tomatoes, beans, and any type of broth you like. Cream soups are also a promising idea. You can grab these pantry basics along with frozen vegetables of all kinds and any spices you like.
Even without the addition of protein you are on your way to a delicious meal
Easy Crock Pot Taco Soup | Kaylee Lander
White Chicken Chili Crockpot Recipe | The Gracious Pantry
Crock Pot Corn Casserole | Easy Family Recipes
Slow Cooker Bacon Ranch Pasta | Family Fresh Meals
Crockpot Chicken Taco Chili | Skinny Taste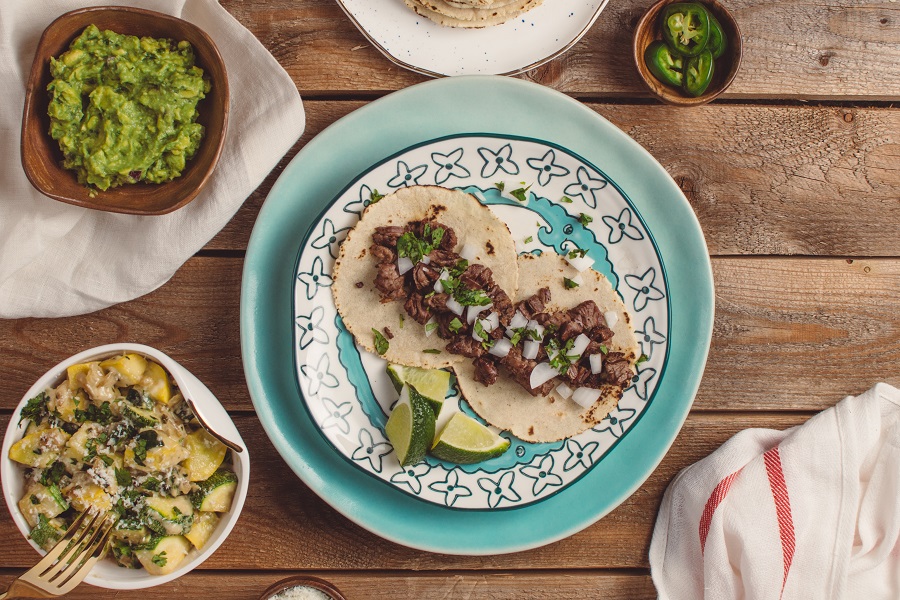 Spices
Spices are also a pantry staple. Some spices you should keep on hand are salt and pepper, chili powder, garlic powder, cumin, parsley, basil, and oregano. These spices add huge flavor to soups, pasta, and rice dishes.
Layering flavors is especially important when cooking with your crockpot. Avoid the "everything tastes the same in the crockpot" comments by spicing up your food.
Slow Cooker Fiesta Chicken | Lil Luna
Spicy Cajun Bean Soup | Recipes from a Pantry
Slow Cooker Pasta Fagioli | Maebells
Crockpot Ham and Bean Soup | Wholefully
Slow Cooker Salsa Chicken | Don't Waste the Crumbs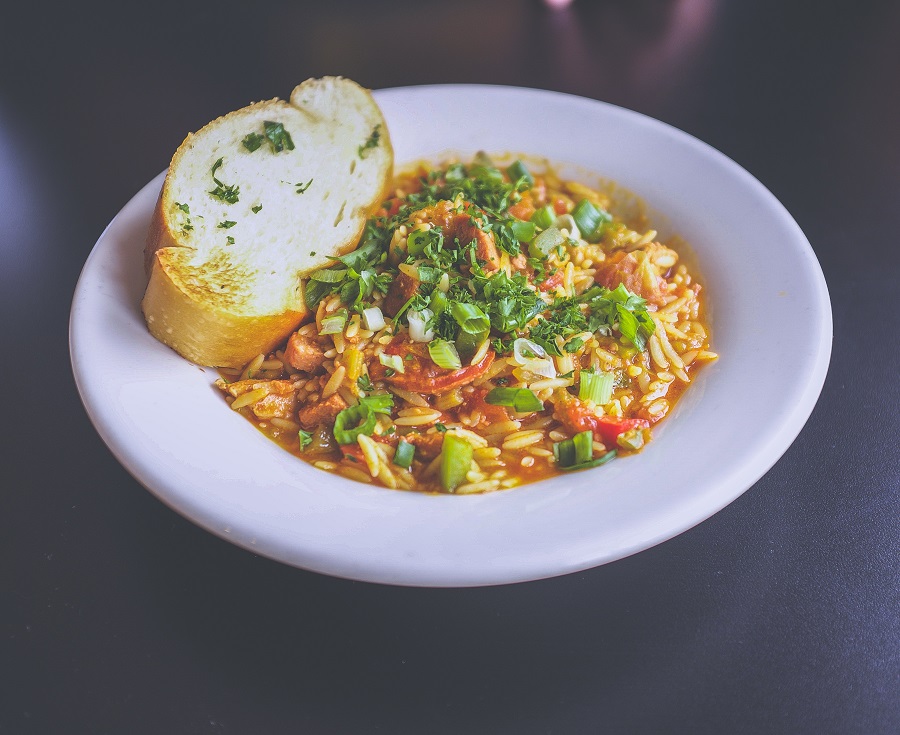 Soups and Stews
Soups and stews are the most popular dishes to make from pantry to crockpot. But they are not the only dishes. If you have rice and pasta on hand, you can create creamy pasta dishes, rice casseroles, and even amazing mac and cheese meals.
Crockpot Pantry Pork Chops | Food.com
Beef and Noodles | Farm Wife Feeds
Slow Cooker Chicken and Rice Casserole | Simple Joy
Chicken and Stuffing | The Cozy Cook
Crockpot Fried Rice | A Year of Slow Cooking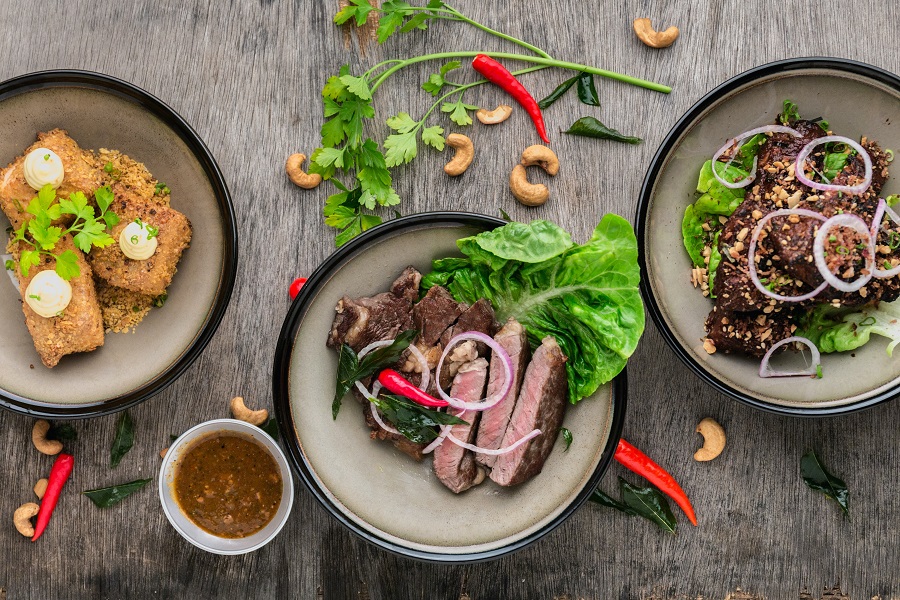 Crockpot Cooking Tip
Don't forget to oil the sides of your crockpot when cooking with dried ingredients like pasta and rice. A quick spray of oil is the best way to prevent sticking and burning. The amount of liquid you use in your crockpot will affect the flavors too.
Keep in mind that some ingredients like frozen vegetables and proteins will add liquid to the food while it cooks.
Crock Pot Spaghetti | Julie's Eats and Treats
Crockpot Cowboy Casserole | Chasing Saturdays
Crock Pot Chicken Tortilla Soup | Persnickety Plates
Slow Cooker Mac N Cheese | Kathleen's Cravings
Crockpot Cheesy Chicken and Rice | Real Housemoms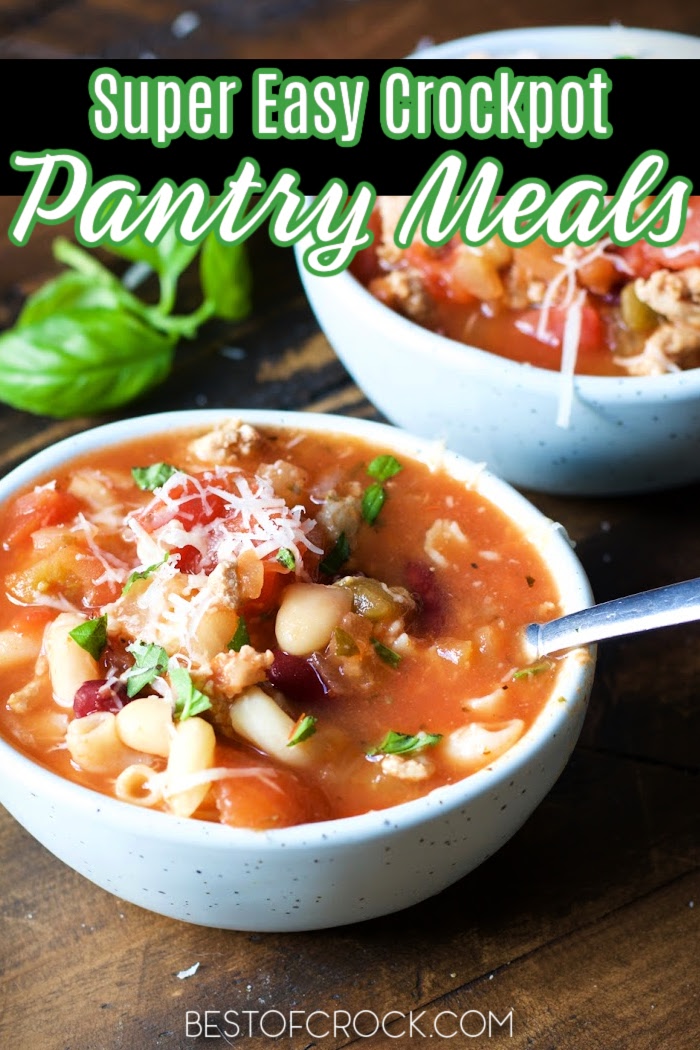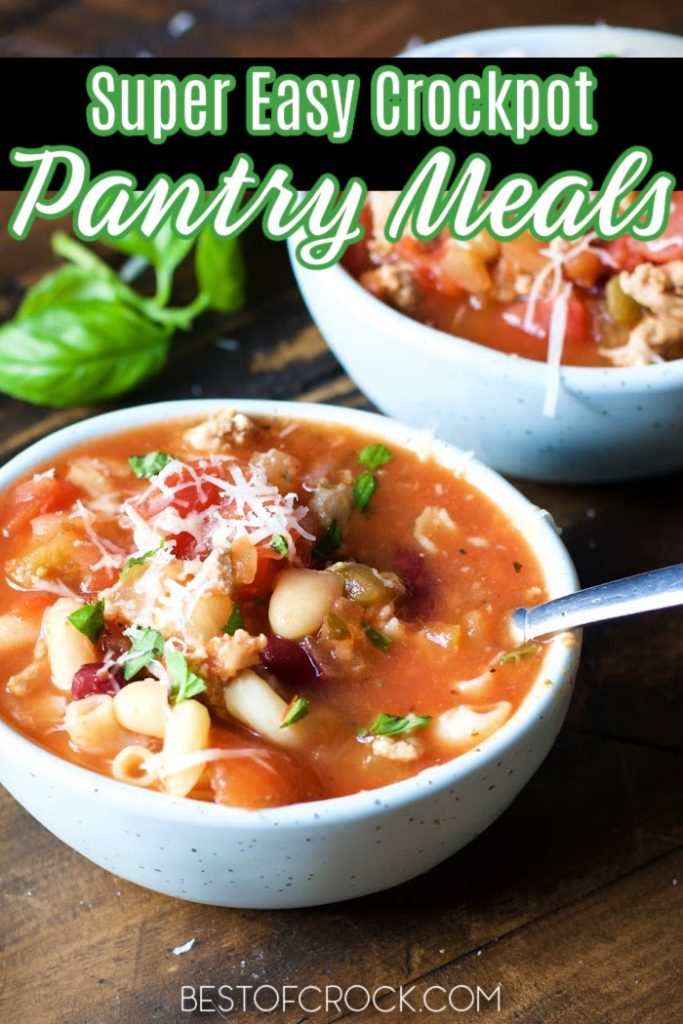 More Crockpot Recipes
Crockpot Cheese Dip with Beans (No Velveeta) | Crockpots aren't simply good at bringing pantry meals together. You can also use them to make some amazing dips for parties.
Easy Slow Cooker Chicken and Rice | Make a classic meal for dinner that is filled with flavor and super simple to make any night of the week.
Slow Cooker Beef Roast with Potatoes and Carrots | beef roast is another classic recipe, but the slow cooker takes the dish to a whole new level thanks to the low and slow nature of it.
Crockpot Sloppy Joes Recipe | Sloppy Joe's are not the prettiest dish, but it is a summer favorite that can be used any time of year.
Crockpot Chicken Tortilla Soup | Soup is amazing, but taco soup is even better, and you can make your own at home without breaking a sweat.