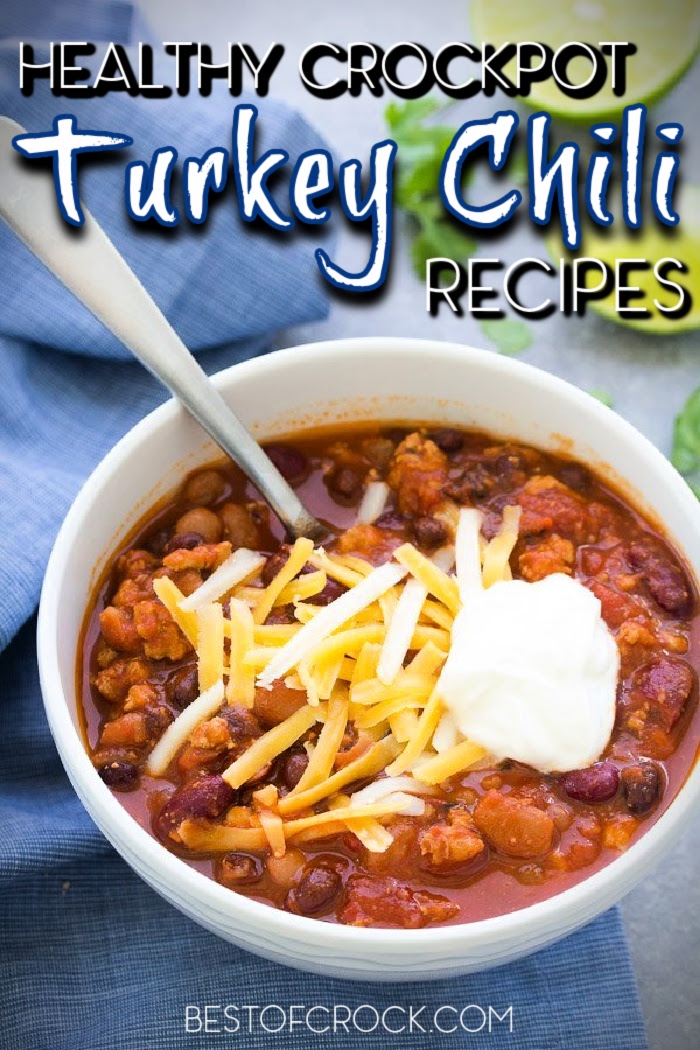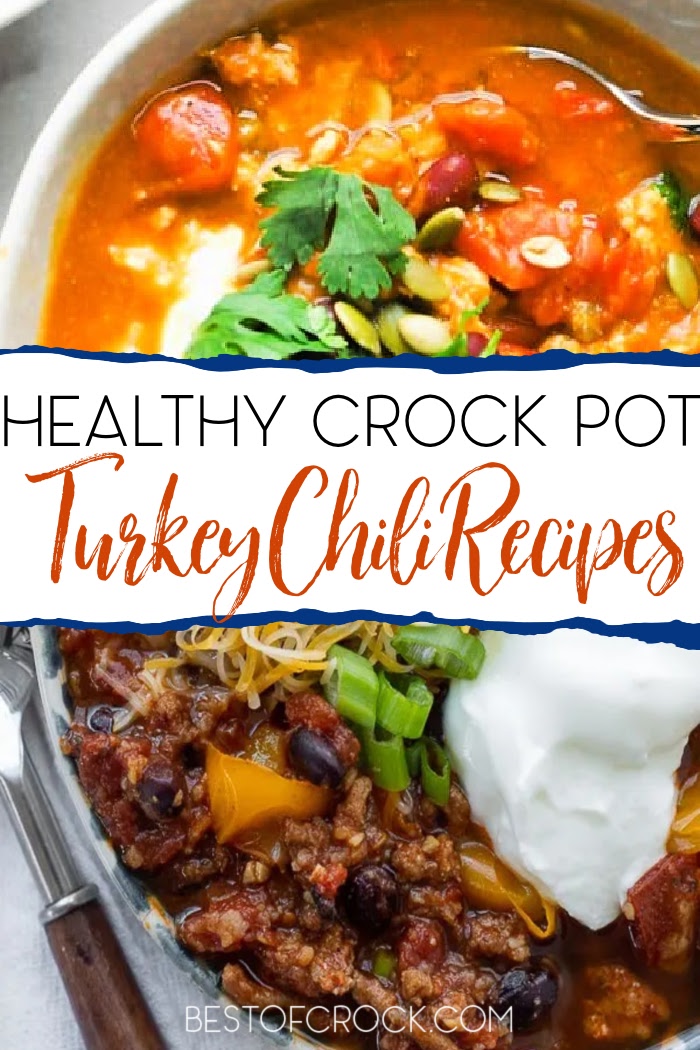 Chili comes in many different ingredients and many varied sizes. You can make chicken chili, beef chili, chili without beans, chili with corn, chili with corn and without beans. But turkey chili might be one of the most rewarding versions. The turkey makes it healthier than beef but more flavorful than chicken. Crockpot turkey chili recipes are the ultimate chili recipes, and they are amazingly easy to make. Making healthy chili recipes is easier when you use crockpot turkey chili recipes that are filled with flavor and are easily shared.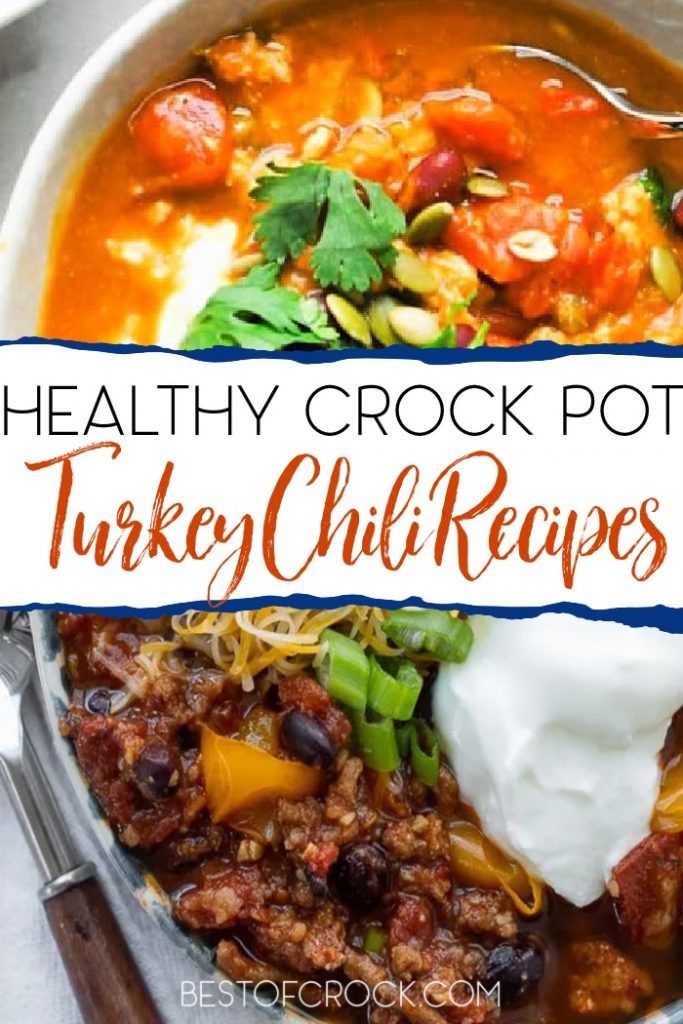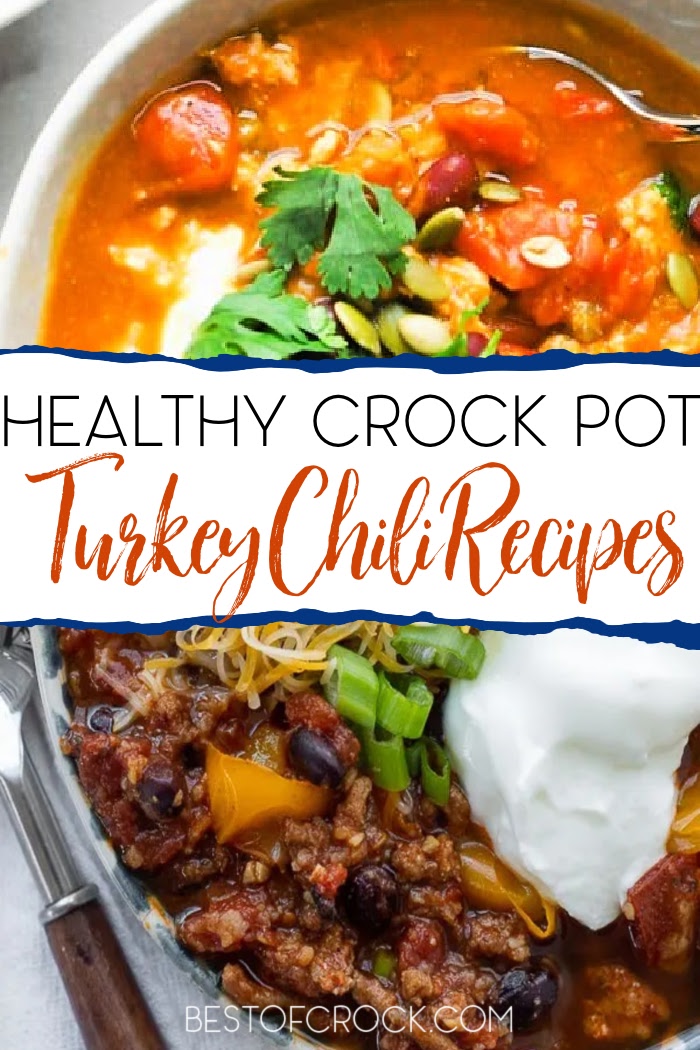 Healthy chili is hard to come by for multiple reasons. There are just so many ingredients in chili that could tip the end results over the edge into unhealthy territory.
But crockpot turkey chili recipes help make that easier. Turkey is inherently healthier than beef, so you have a little more wiggle room with the rest of the ingredients.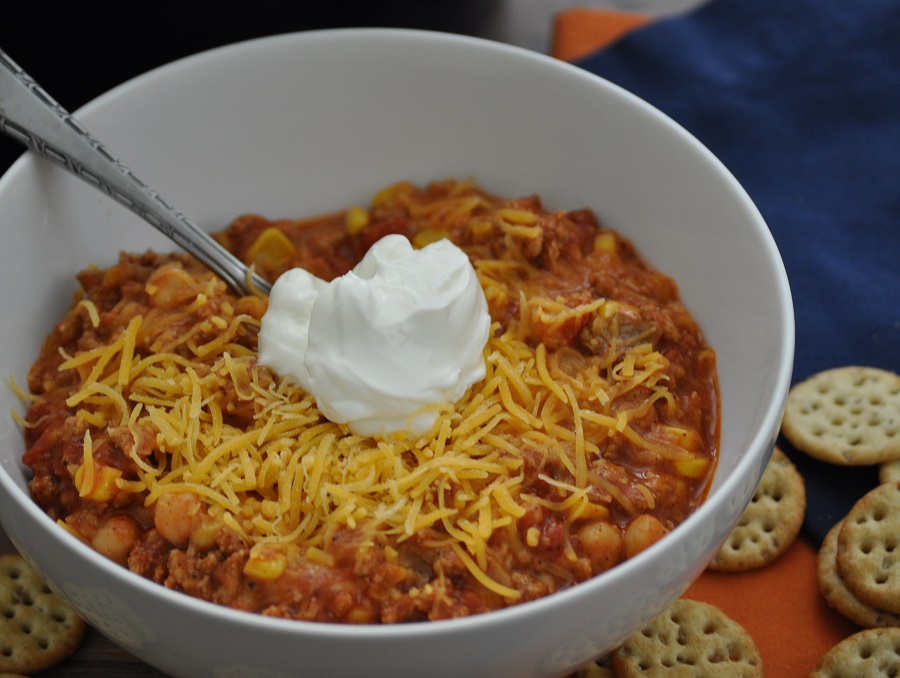 That is why these recipes are so perfect. You get an amazingly delicious bowl of chili without a lot of the serious stuff. But the flavor is still important which is why people sometimes avoid "healthy" chili recipes.
But turkey has flavor and can easily adapt into a chili. The proof will be in the end results of which ever recipes you choose to try.
Crockpot Turkey Chili with Corn | Best of Crock
Crockpot Turkey Chili Without Beans | Best of Crock
Slow Cooker Turkey Chili | Two Peas & Their Pod
Turkey Chili Three Ways | Kristine's Kitchen
Biggest Loser Turkey Chili | iFoodReal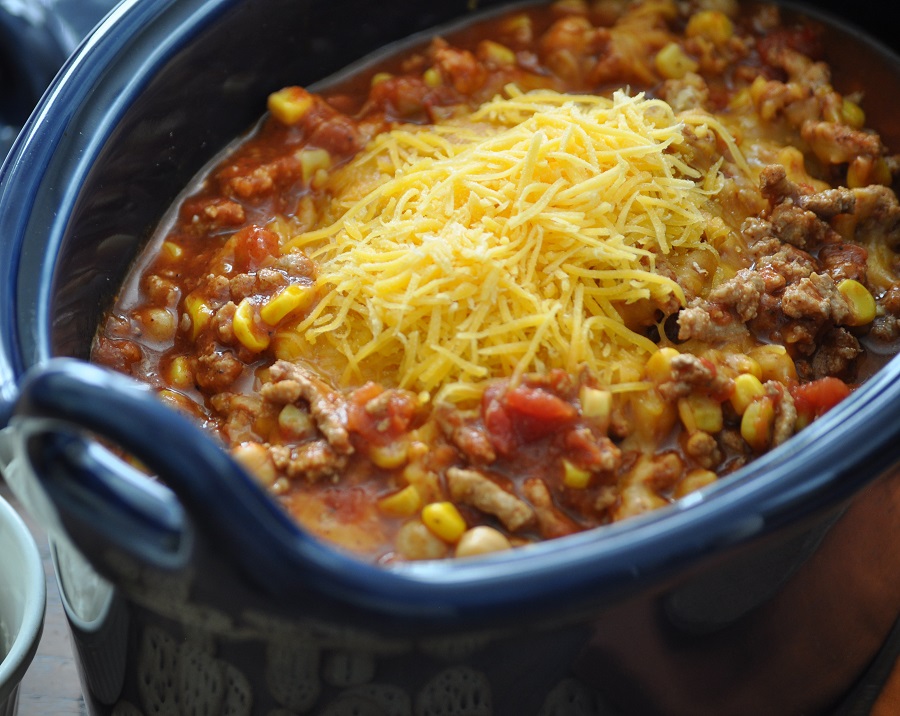 Why Crockpot Turkey Chili Recipes
There are many ingredients in any chili you make that add levels of health to it. However, turkey alone is a very healthy protein to use. Turkey has protein, niacin, vitamin B6, zinc, B12, and more.
These vitamins and minerals have been proven to help with cancer prevention, help with energy, even if most people feel tired after Thanksgiving and more.
Award-Winning Turkey Chili | Oh, Sweet Basil
Turkey Pumpkin Chili | This Healthy Table
Panera Copycat Turkey Chili | Two Pink Peonies
Clean Eating Turkey Chili | Dear Crissy
Secret Ingredient Turkey Chili | Mama Gourmand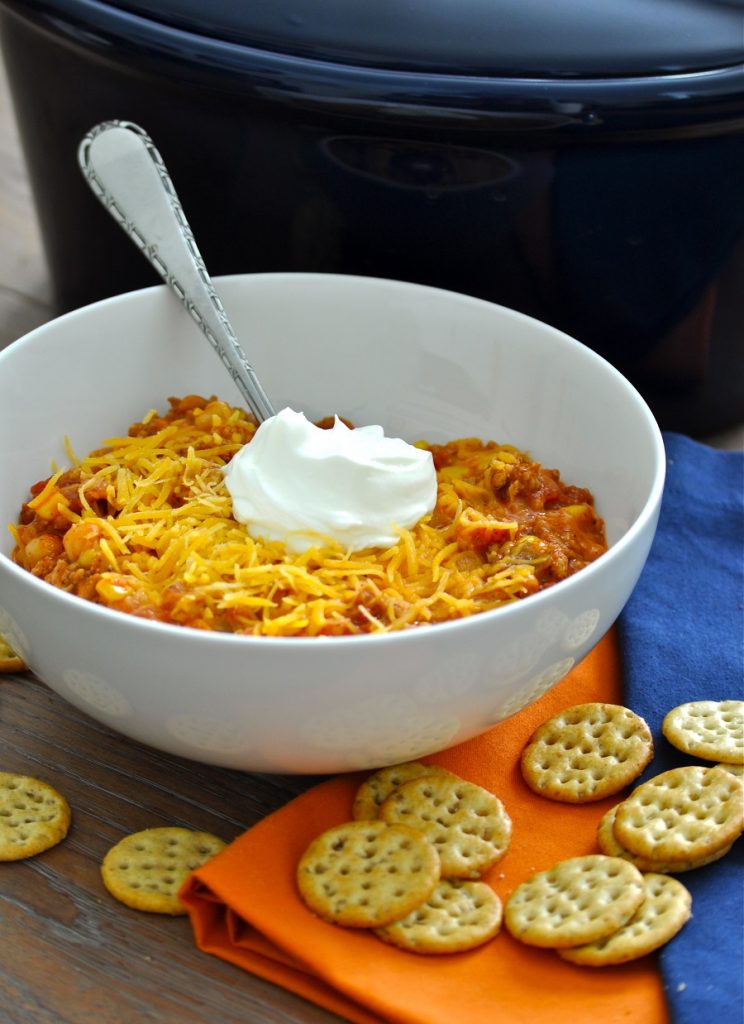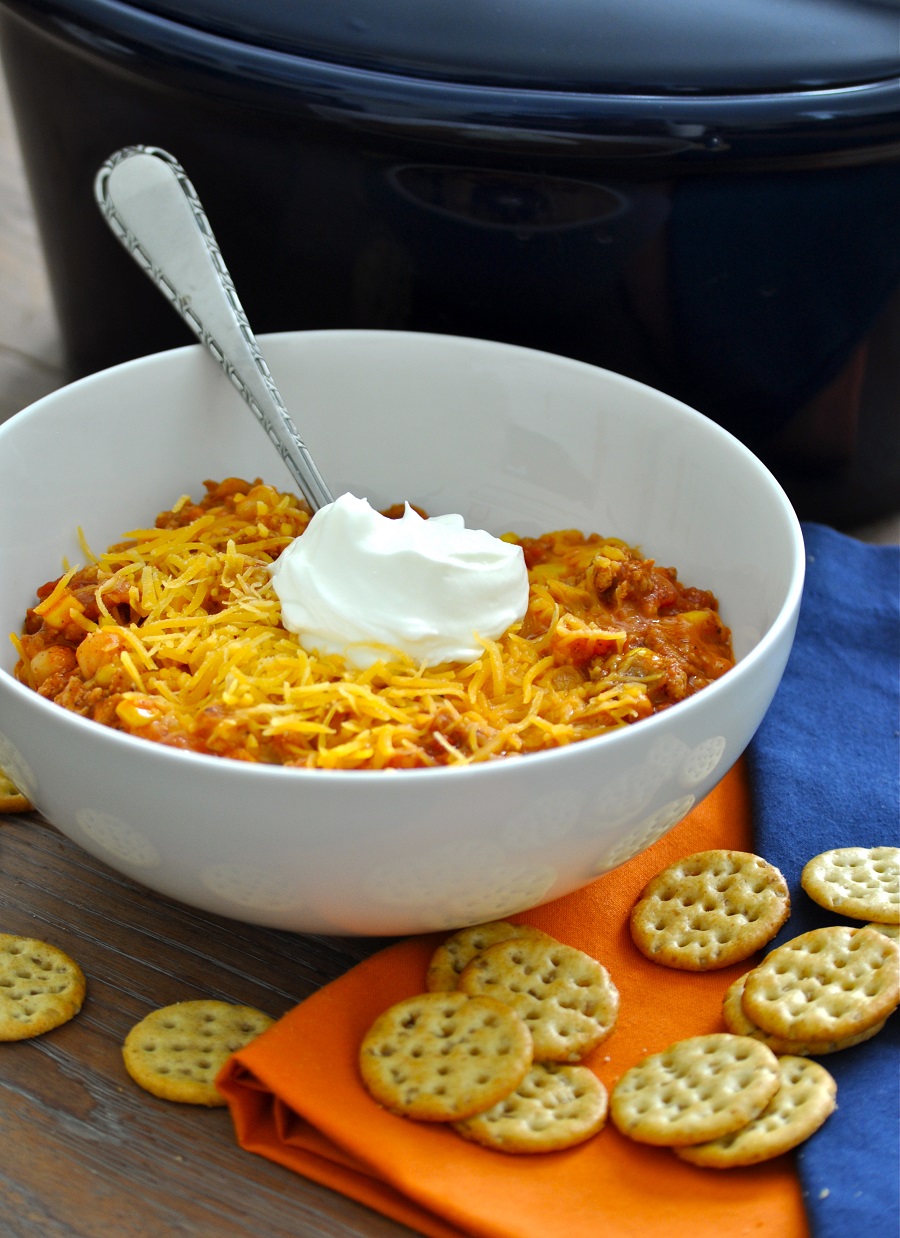 Keeping the Health
The goal of making healthy crockpot turkey chili recipes is to stay healthy or even fit within a diet plan. However, people love to top off their chili with different things like cheese, sour cream or chives.
Luckily, many of these recipes will suggest what to top it off with so that you don't tip it over to the unhealthy side. Be sure not to stray too far from the recipe as instructed to make sure you get the healthiest of chilis.
Low Cal Turkey Chili | Skinny Fitalicious
Gluten Free Turkey Chili | A Dash of Megnut
Weight Watchers Turkey Chili | Recipes from a Pantry
Paleo Turkey Chili | The Clean Eating Couple
Skinny Enchilada Turkey Chili | Petite Chef Blog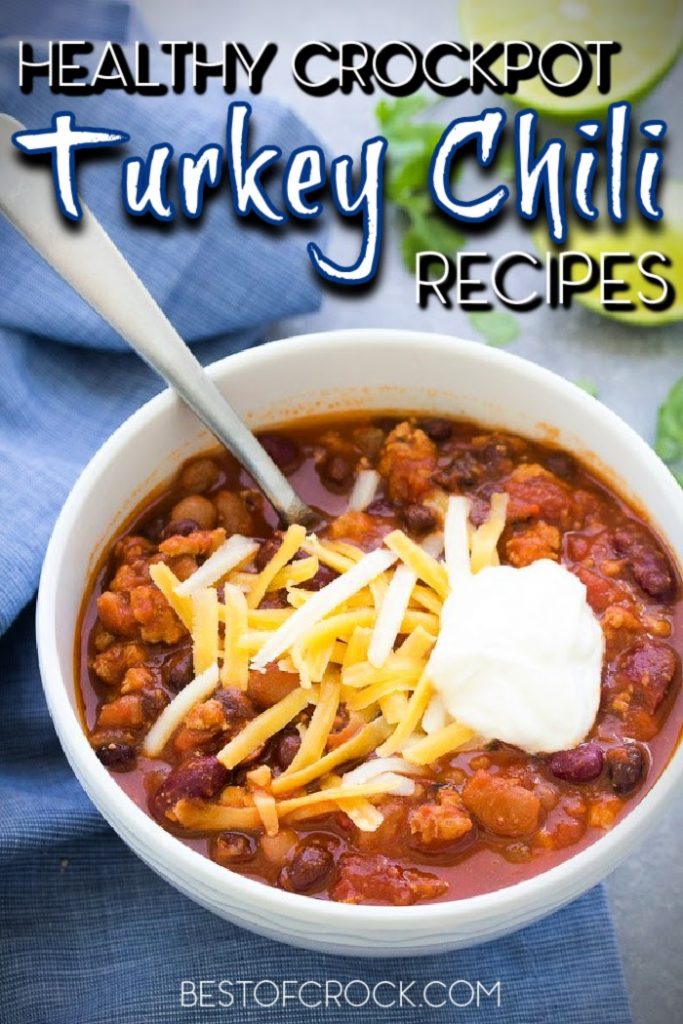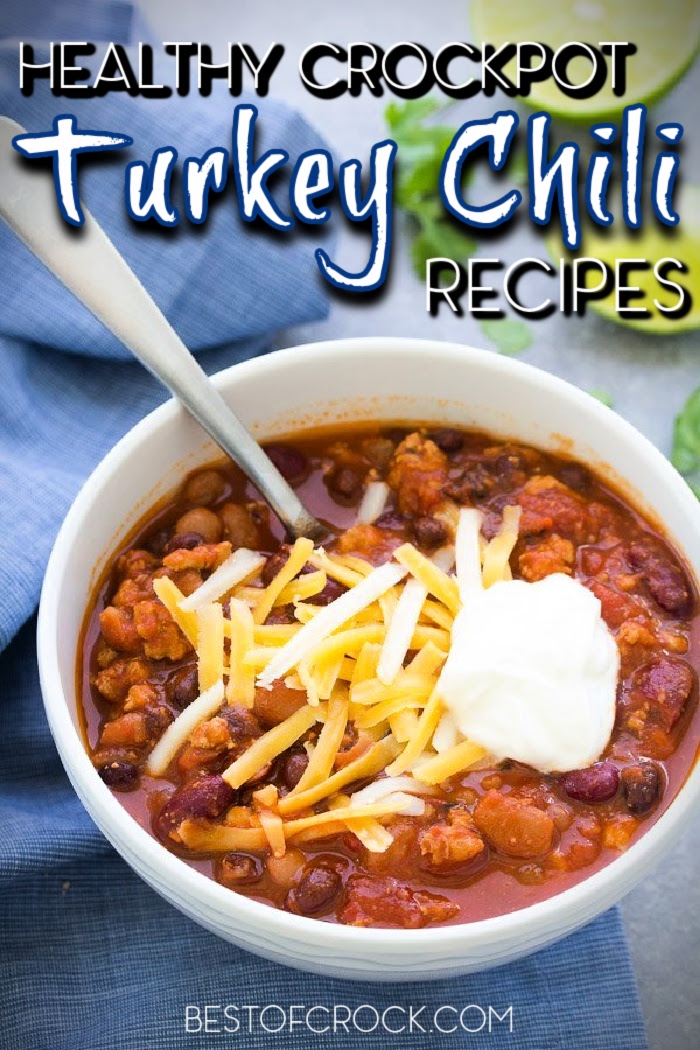 More Crockpot Recipes
Crockpot Ground Chicken Chili Recipe
Crockpot Pulled Pork Tacos Recipe
Easy Crockpot Beef with Brown Rice and Vegetables