30+ Easy Instant Pot Thanksgiving Recipes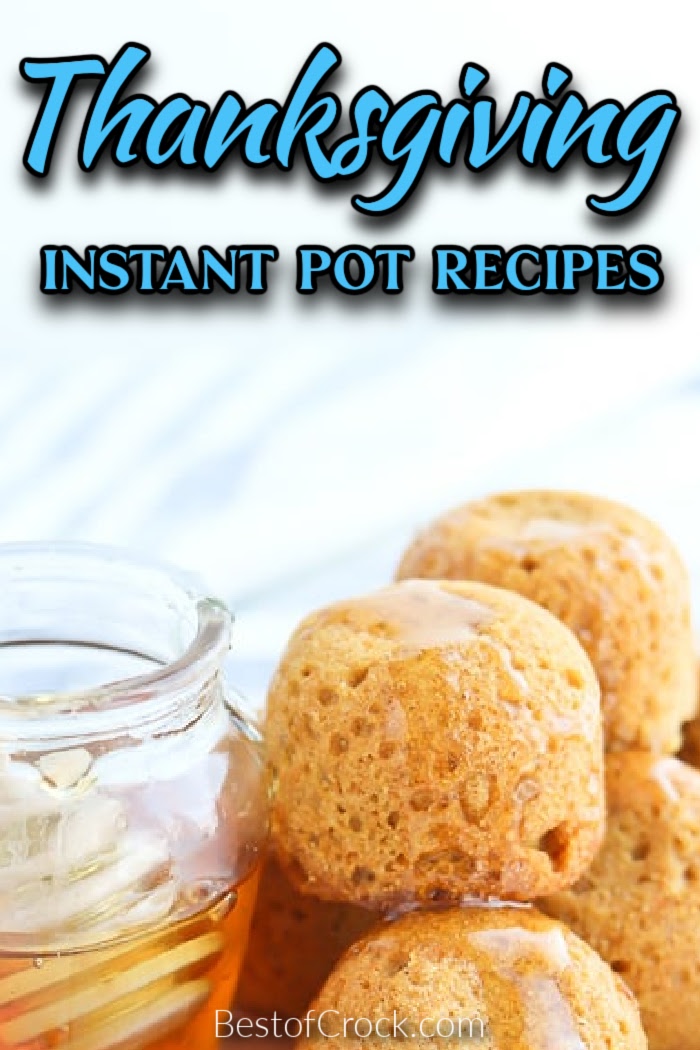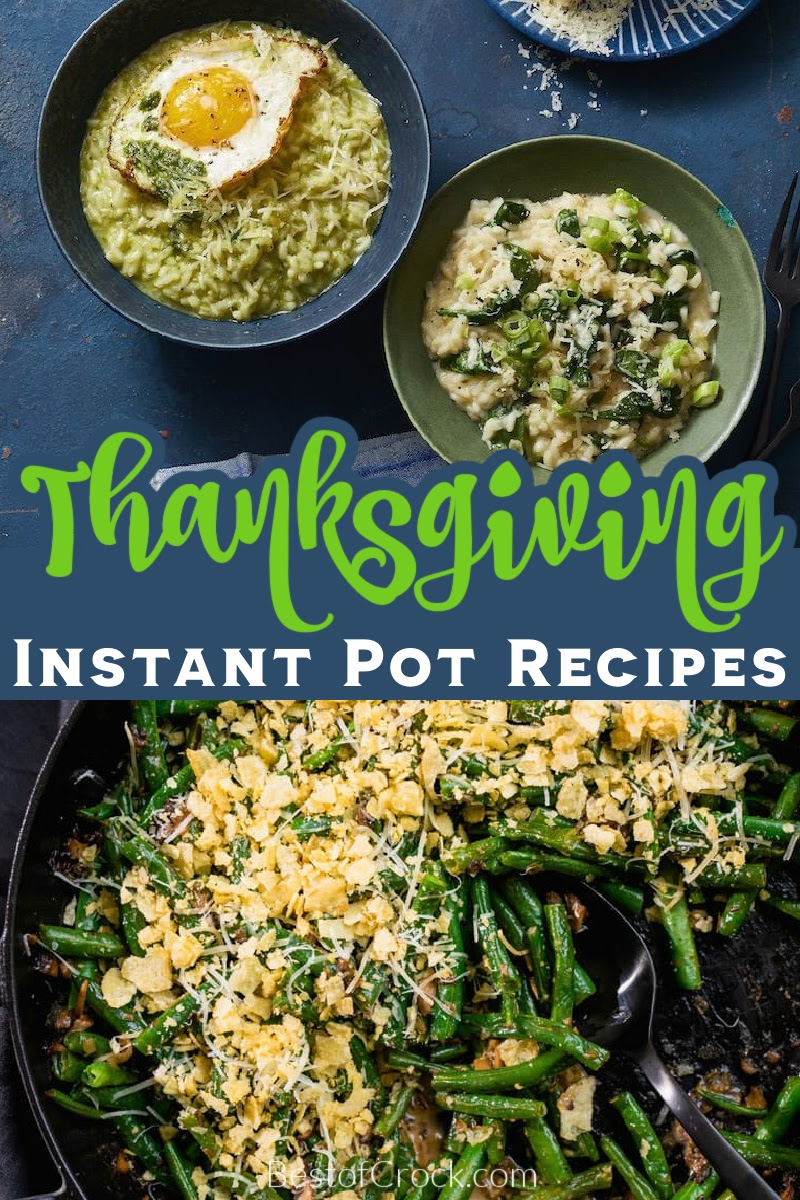 Thanksgiving dinners take a lot of effort to pull off from the appetizers to the dessert and everything in between. The Instant Pot can be an immense help for this special meal. In fact, there are plenty of Instant Pot Thanksgiving recipes that will help keep your kitchen a bit calmer during the holiday.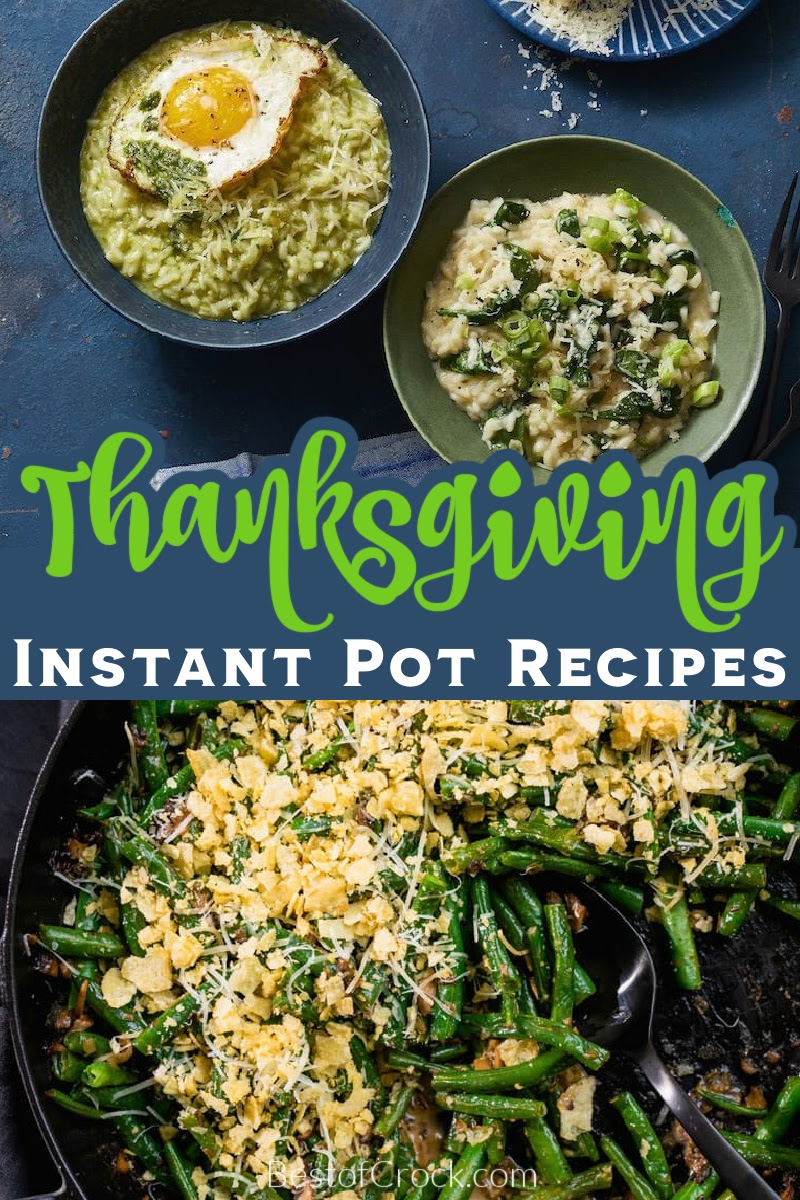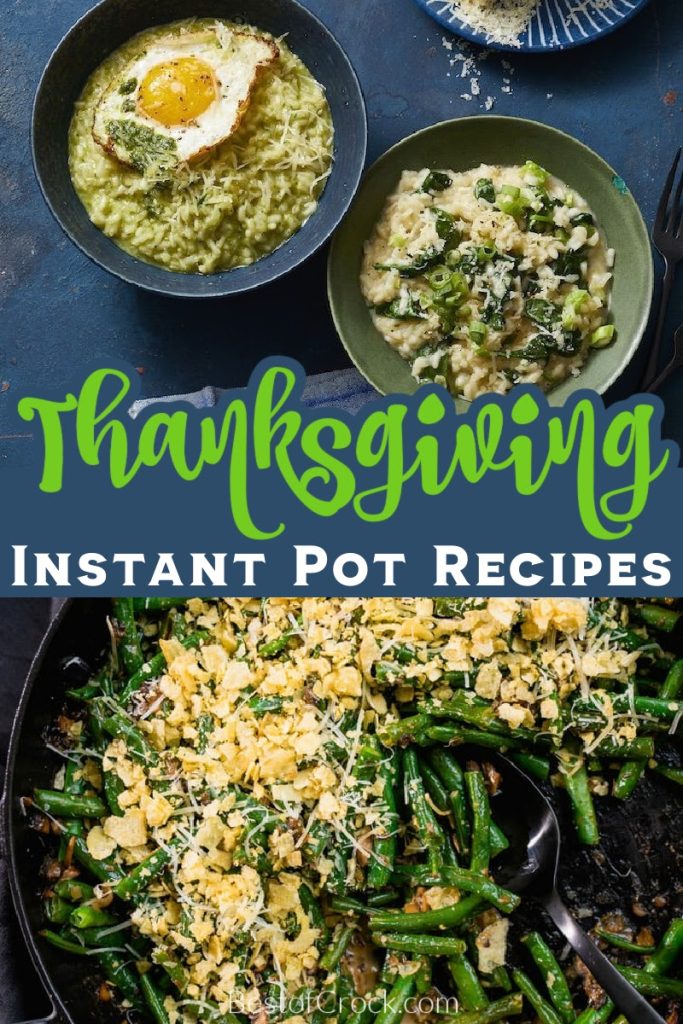 Instant Pot Thanksgiving recipes make cooking Thanksgiving dinner for families easier than ever so you can spend more time with family. Put a quick list together of the things you need to make on Thanksgiving. You will need to make the appetizers or finger foods, dips, the turkey, and then a handful of side dishes, desserts, and even some drinks depending on how your family celebrates.
The turkey is going to take up the oven space for a good portion of the day. That leaves you with the 4-6 burners you have in your kitchen for appetizers and side dishes. But that is where the best Instant Pot Thanksgiving recipes can help. You can make side dish after side dish while the turkey cooks.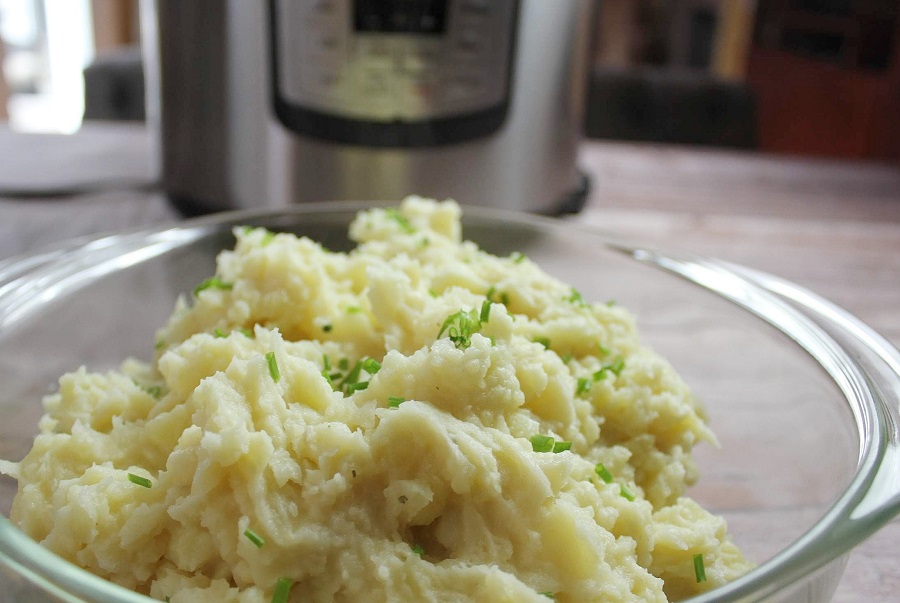 You will need to keep them warm as they wait to be served. But you can also time things exactly right so that the side dishes aren't cold when the time for serving comes. The first step is to figure out which recipes will fit your needs. It is especially important not to go overboard.
We know that can be difficult because you want to have the best Thanksgiving dinner ever. But the best thing to do is to plan within your budget, skill level, and stress limits, emphasis on the stress limits.
Best of Crock Thanksgiving Recipes
How to Make Mashed Potatoes in an Instant Pot
Healthy Instant Pot Sausage and Kale Soup Recipe
Instant Pot Mashed Cauliflower Recipe
Healthy Instant Pot Vegetable Beef Soup
Instant Pot Sour Cream Scalloped Potatoes
How to Make Instant Pot Bone Broth
No Sugar Instant Pot Cinnamon Apples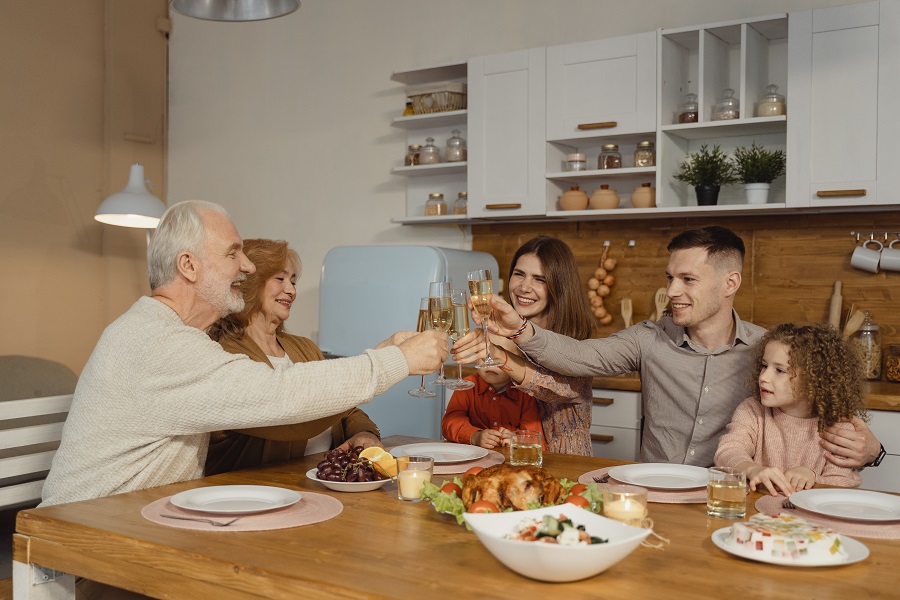 Instant Pot Thanksgiving Recipes Double Time
Instant Pots have accessories that allow you to cook multiple things inside an Instant Pot at once. Thanksgiving is the perfect time to start putting your Instant Pot into overtime. Take the steamer basket for example. The steamer basket can be inserted over food at the bottom of the Instant Pot and both things will cook at once.
But it also allows you to keep things a bit drier like veggies, desserts, and even meats if you so desire.
Cranberry Sauce | Amy + Jack Pressure Cook Recipes
Mac and Cheese | Delish
Risotto with Parmesan | Good House Keeping
Brussels Sprouts with Bacon | Flour on My Face
Mashed Sweet Potatoes | A Spicy Perspective
Cornbread Muffins | Tidbits
Bread Stuffing | Pressure Cooking Today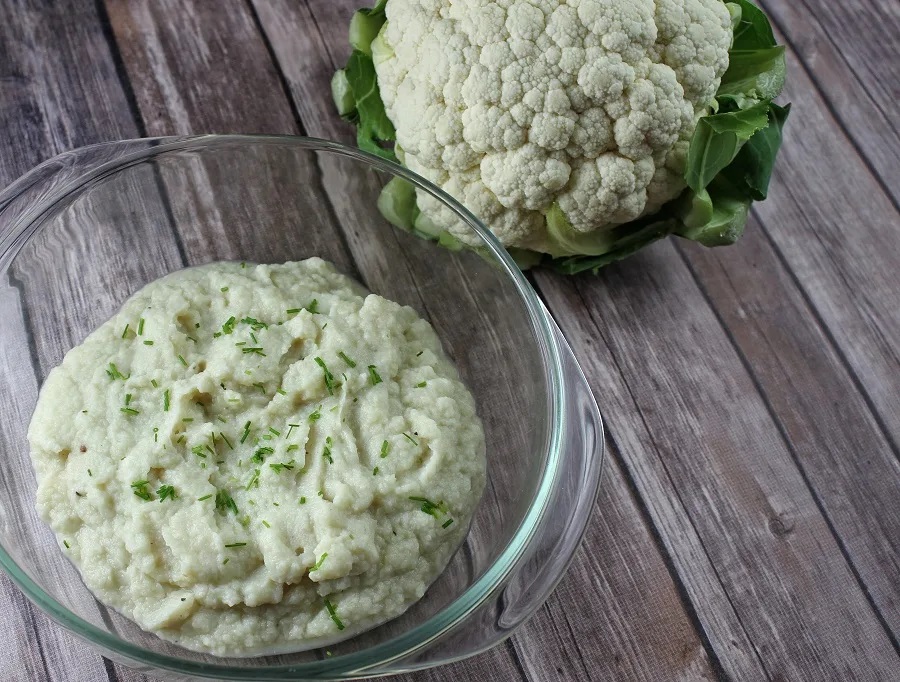 Keep Warm
Don't forget to utilize the "Keep Warm" feature of your Instant Pot. You can use this to help keep your gravy warm, drinks warm, or even your side dishes warm as they wait for serving time. One idea is to utilize it for a dip that needs to stay warm so people can enjoy the dip as it is intended.
Just place the Instant Pot in a spot that is easily accessible to guests and fill with the dip. Turn the warming feature on and you're good to go. This plan is only good if you won't be using your Instant Pot for anything else. But keeping side dishes warm is probably the best use.
Green Bean Casserole | A Couple Cooks
Butternut Squash | The Spruce Eats
Brown Sugar-Glazed Carrots | Deliciously Sprinkled
Corn Casserole | Meatloaf and Melodrama
Rosemary Bread | Delish Knowledge
Corn on the Cob | Tastes Better from Scratch
Smoky Pecan Brussels Sprouts | Glue & Glitter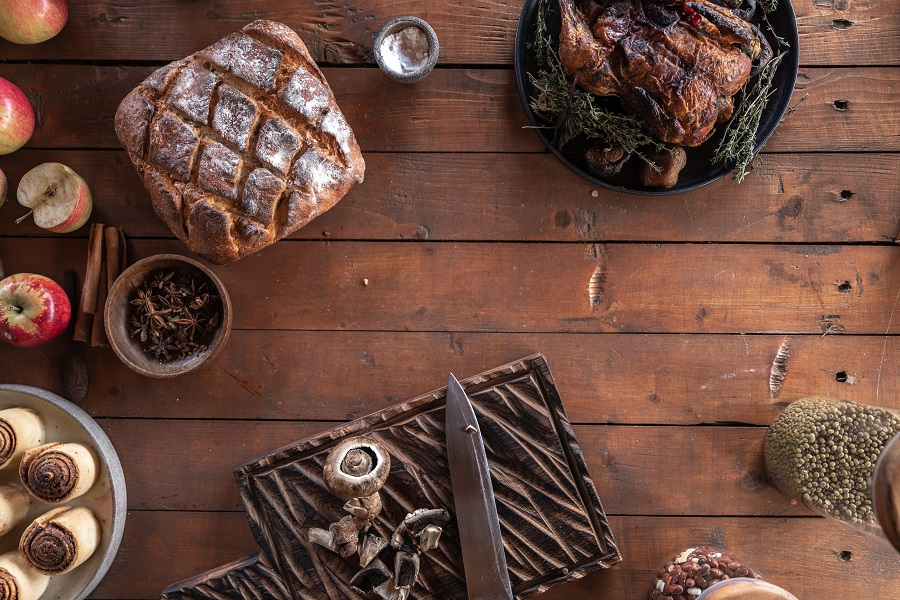 Sauté Gravy
One amazing thing the Instant Pot Thanksgiving recipes are capable of is creating a flavorful gravy. This trick is a fairly good one, especially if you know what you're doing with the flavors. The sauté feature will help prep meat and veggies for pressure cooking.
But you can also use it afterward to reduce the liquid that has been left behind in the Instant Pot. Add some thickeners and whatever else you want for your gravy, and you'll end up with an amazing gravy that has flavors from anything you cooked in the Instant Pot.
Garlic Parmesan Asparagus | Adventures of a Nurse
Cheesy Garlic Mashed Potatoes | Side-Tracked Sarah
Braised Carrots and Pearl Onions | BHG
Garlic Butter Mushrooms | Foodie and Wine
Sweet Potato Casserole | Six Sister's Stuff
Potato Salad | Southern Living
Cornbread | The Typical Mom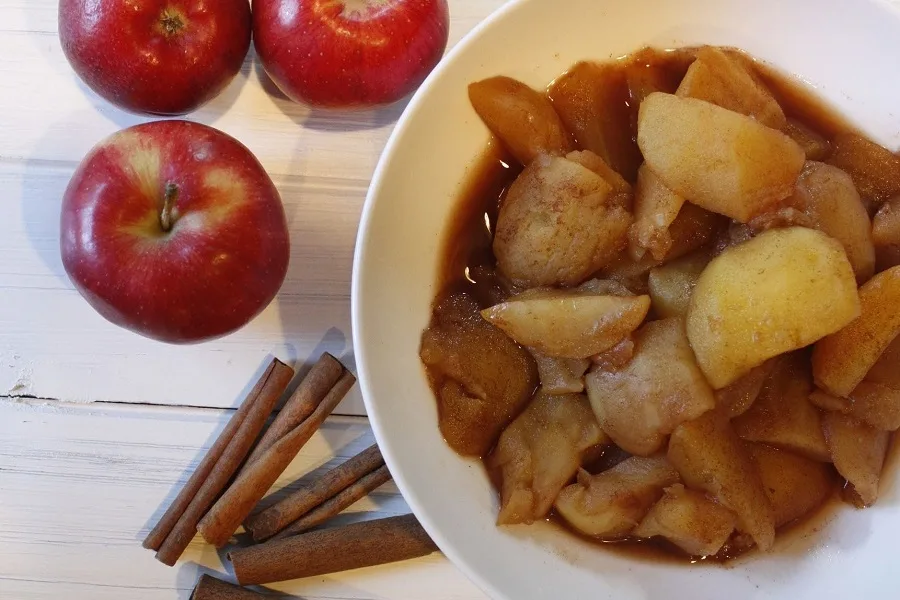 Set it and Forget It
Time is of the essence and that is what Instant Pot Thanksgiving recipes can help with all day. The fact of the matter is, you can easily set it and forget it and that's enough. You may need practice learning how to use the Instant Pot for multiple dishes with so much going on around you.
But just the idea that you can worry less about even just a single dish, keeping your hands free to focus on other dishes makes it worth it. You can enhance your multitasking skills with even just one recipe cooking in an Instant Pot.
Honey Baked Ham | A Mind "Full" Mom
Frozen Turkey Breast | Sparkles to Sprinkles
Mulled Wine | Recipes from a Pantry
Turkey Legs | Berry & Maple
Apple Cider | Life Made Sweeter
Monkey Bread | Foodie Crush
Hot Chocolate | Spoonful of Flavor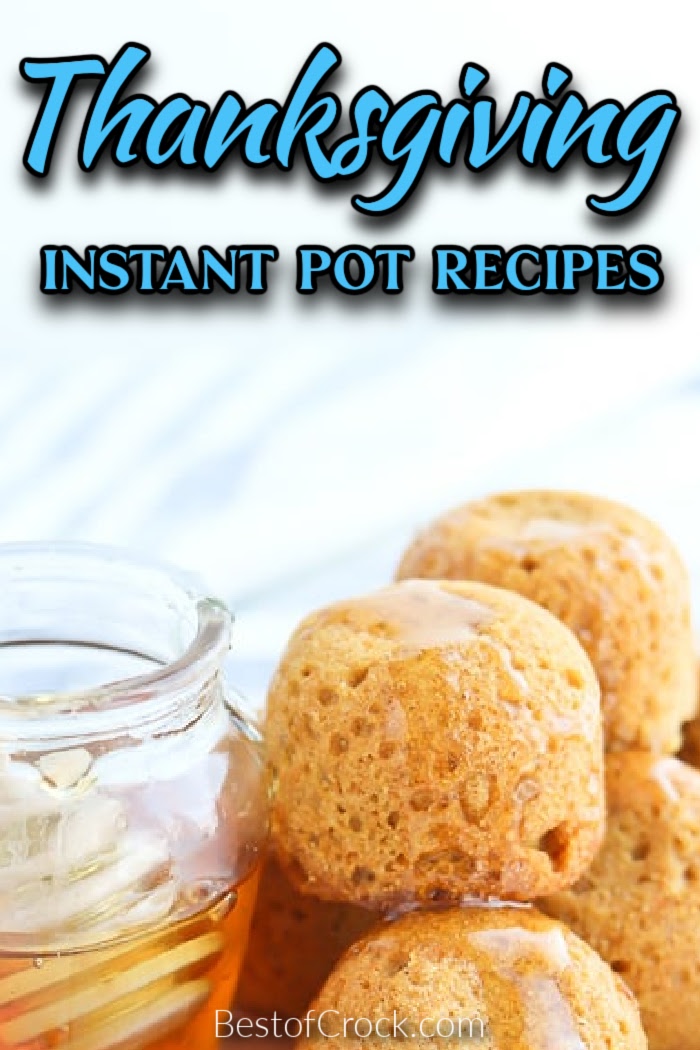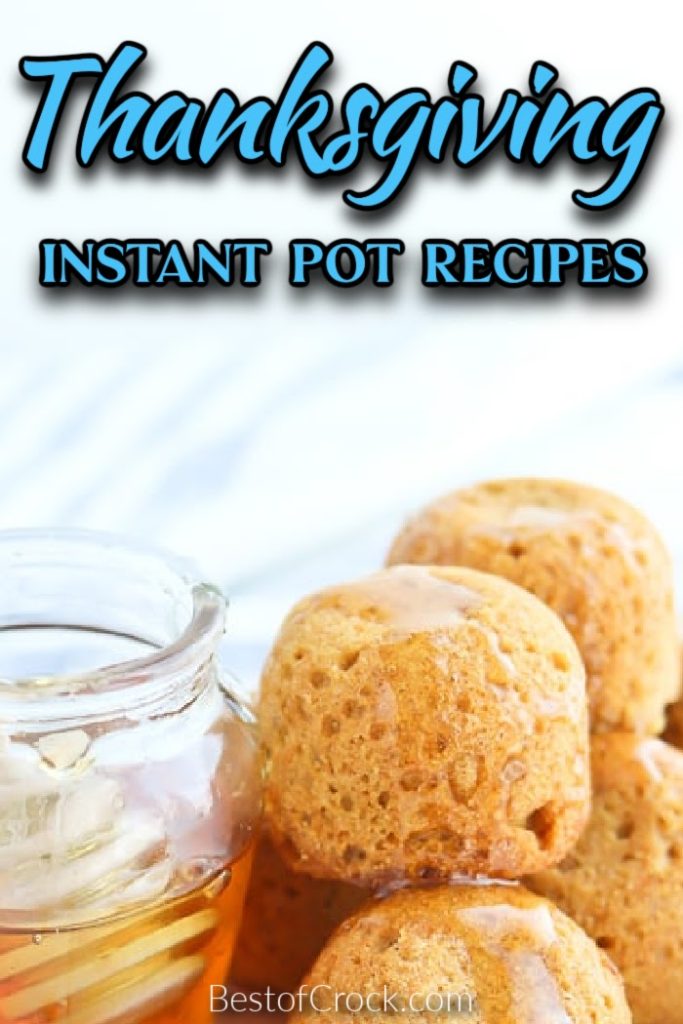 More Instant Pot Recipes
Instant Pot Cranberry Chicken Recipes | Put those cranberry leftovers to use with the help of your Instant Pot and some chicken.
Goulash Recipe with Beef | Let's take a break from all of those Thanksgiving dishes and make something like a goulash, a beef goulash.
Chicken Pot Pie Casserole | Chicken pot pie is slightly reminiscent of turkey, but not quite which makes it perfect as a follow up meal.
How to Make a Whole Chicken in the Instant Pot | In fact, you can cook an entire chicken in your Instant Pot and it will come out perfectly cooked.
Healthy Instant Pot Teriyaki Chicken | Teriyaki chicken is a delicious dish that is not exactly the healthiest. But we can make it healthy while preserving the flavors we love.