Easy Crockpot Dinner Recipes with Shrimp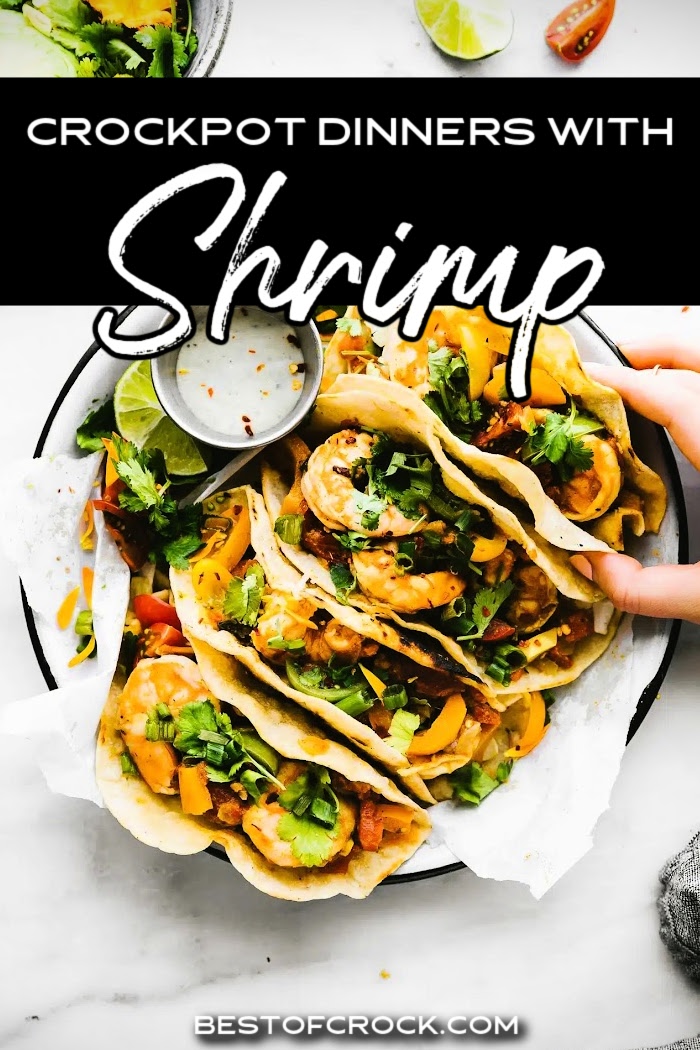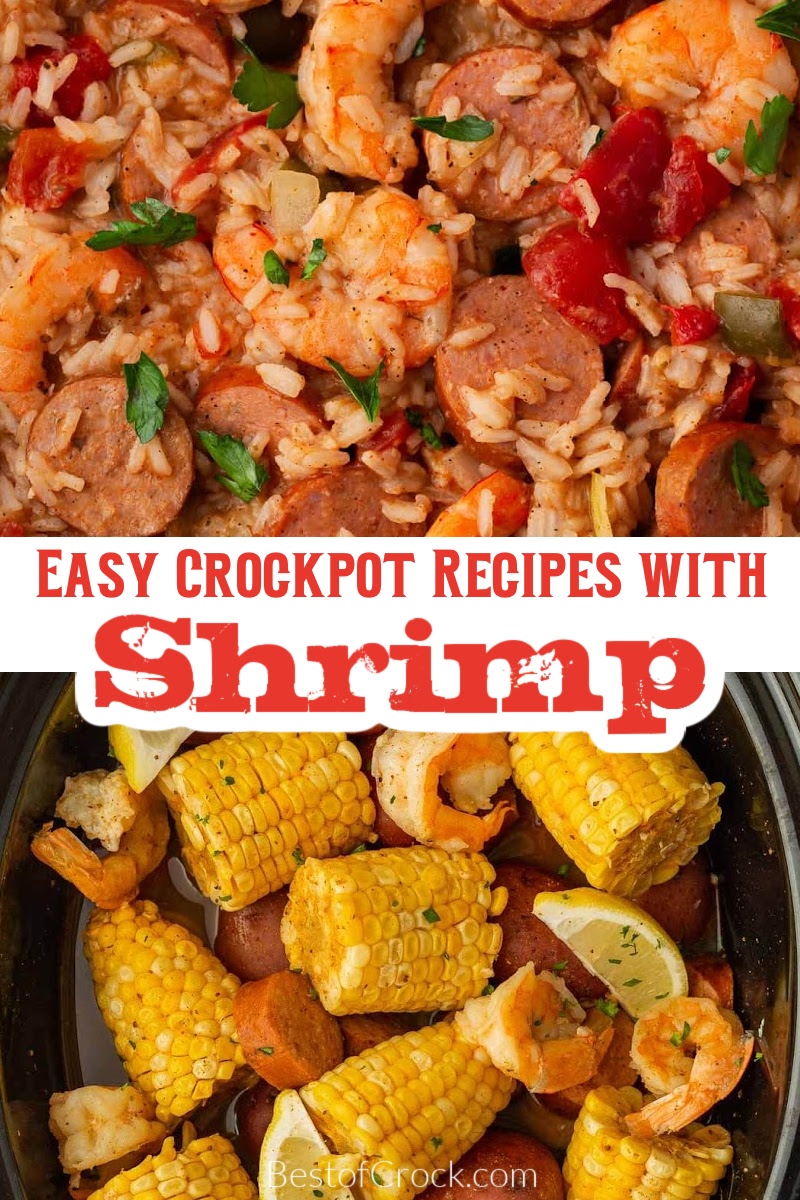 Shrimp is a meat that is light but filled with flavor. You can cook shrimp a few different ways like grilling or deep frying. But another, even easier option would be to use a crockpot. Crockpot dinner recipes with shrimp are not only easy, they are delicious.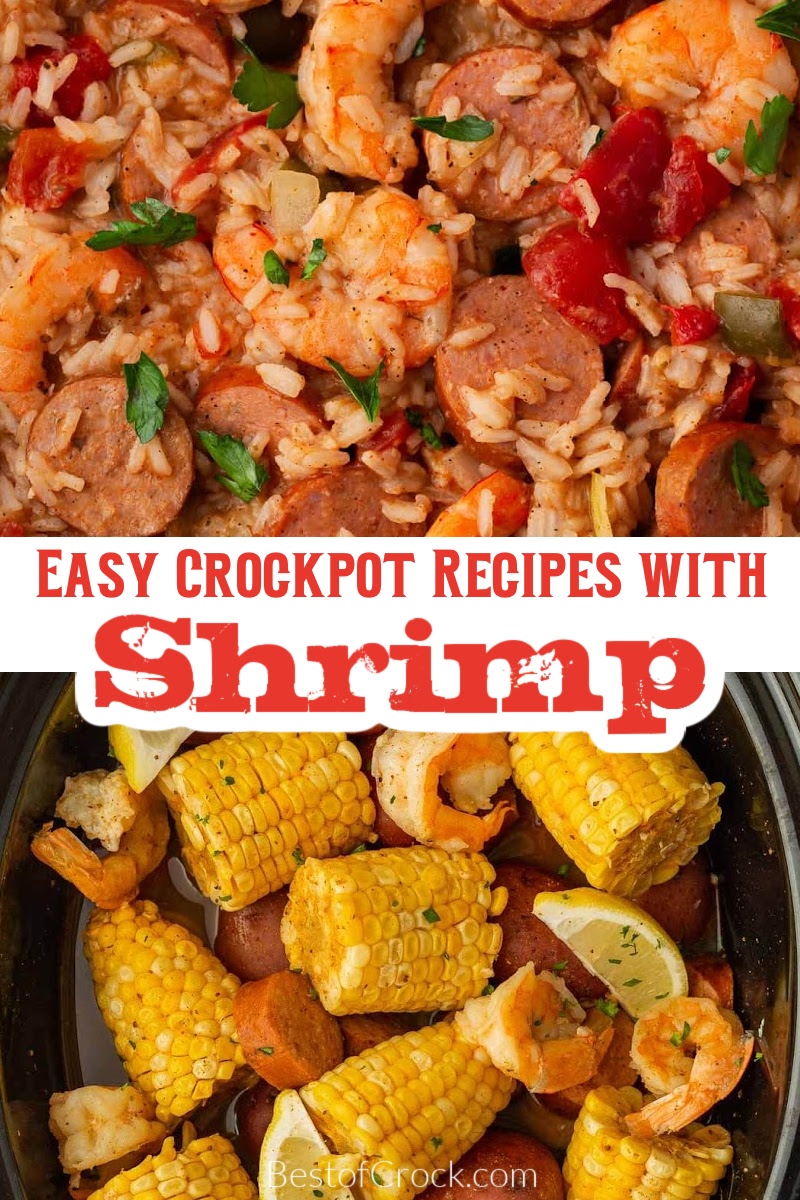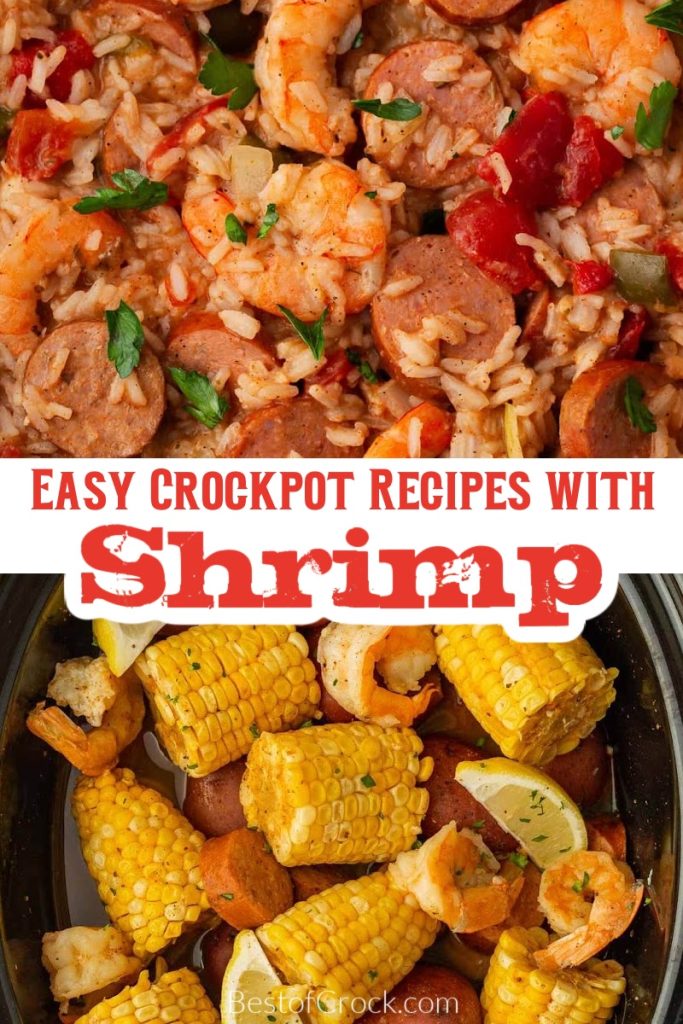 Your meal planning is done with these easy crockpot dinner recipes with shrimp! Make a delicious seafood dinner any night of the week! Shrimp is a very light meat option, which is both good and bad.
The good is that you won't feel weighed down after enjoying shrimp in your meal. The bad is that you probably won't feel satiated after enjoying a few shrimp. That is why shrimp is usually used as an appetizer or cocktail hour snack.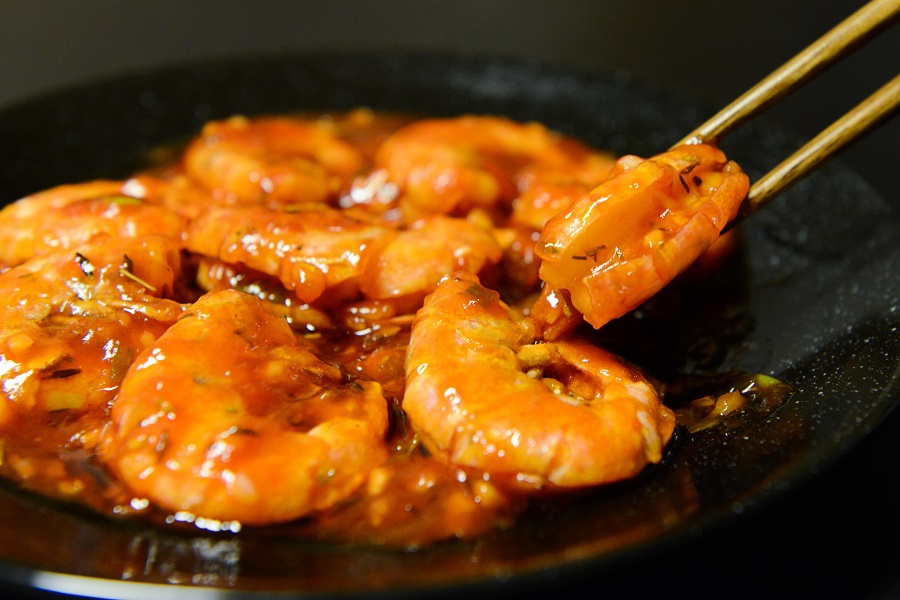 But there are recipes out there that allow the shrimp to shine through in a complete meal sort of way. The shrimp is the star of the show in these crockpot dinner recipes with shrimp.
However, the shrimp has a few co-stars that help elevate the meat into a complete meal. These recipes are perfect for shrimp lovers, but they also work as dinner party recipes or even date night recipes for two.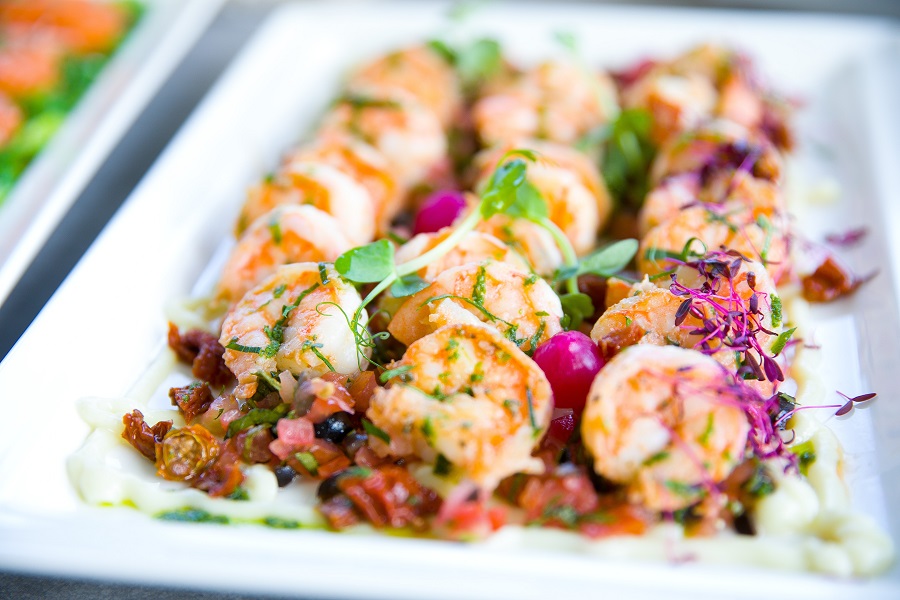 In fact, romantic date nights with your partner could be another benefit of shrimp being light. The important thing is that these shrimp crockpot recipes are easy to make, filled with flavor, and will impress whomever you serve the dish to at home.
These recipes hit all of those marks and more.
Slow Cooker Shrimp Scampi Recipe
Louisana-Style Shrimp | Recipes That Crock
Shrimp Fajitas | Stockpiling Moms
Shrimp Boil | Eating on a Dime
Shrimp and Grits | Mimosas and Motherhood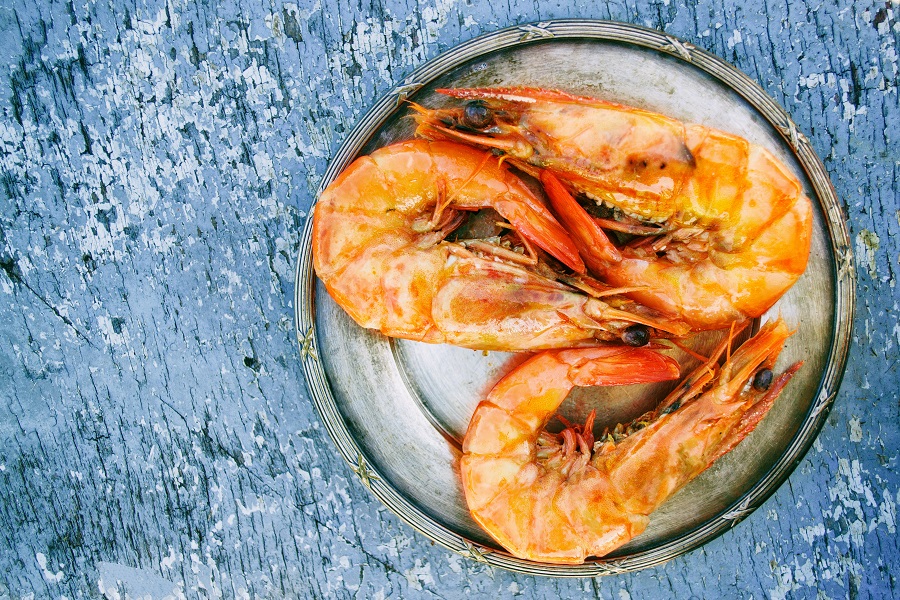 Easy Crockpot Dinner Recipes with Shrimp
People who have shopped for and cooked shrimp at home are probably more prepared for these recipes. That's because there are a few different options when buying shrimp to cook at home.
You will need to follow the directions in the recipe you choose to ensure the cooking times are correct. However, it's always good to be prepared. Prepare yourself for a variety of options like fresh, frozen, frozen deveined, fresh deveined.
Most of these recipes will call for frozen and cleaned shrimp. Just keep this in mind when heading to the grocery store and make sure you note which kind of shrimp is used in the recipe you plan to make.
Shrimp Creole | With a Blast
Jambalaya | I Heart Naptime
Shrimp Chowder | Crock Pot Ladies
Fire Roasted Tomato Shrimp Tacos | Cotter Crunch
BBQ Shrimp | $5 Dinners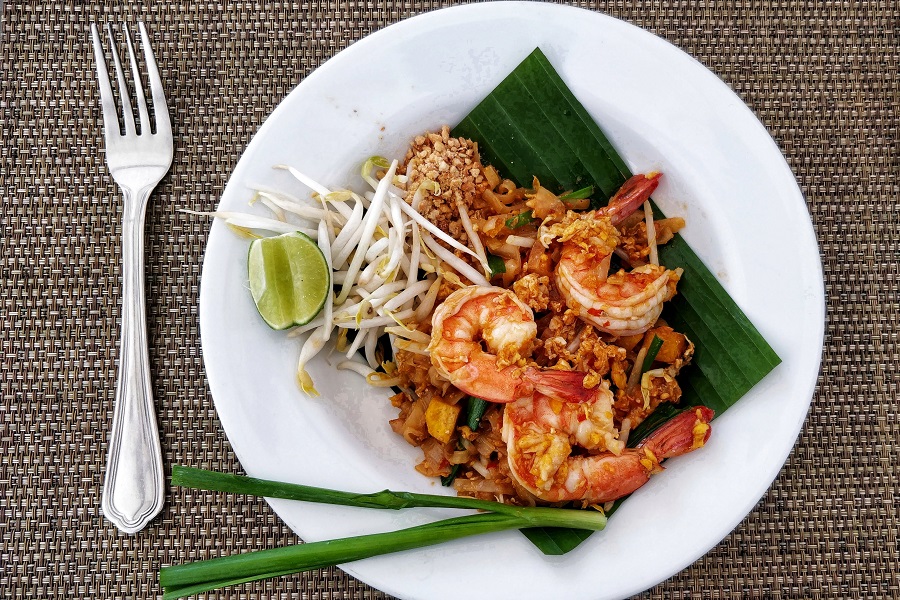 Crockpot Shrimp Recipes
One of the biggest challenges when making any type of seafood at home is the smell. Sure, fully prepared crockpot dinner recipes with shrimp smell fantastic. But the cooking process can leave our dishes smelling like seafood for days.
Luckily, there is a trick to crockpot shrimp recipes; a liner. Liners allow you to cook food in your crockpot, but they also protect your crockpot insert from the food. Liners also make clean-up so much easier.
Shrimp Gumbo | Tammilee Tips
Paella | Bowl Me Over
Low Carb Jambalaya | Seeking Good Eats
Crawfish and Shrimp | Call Me PMC
Garlicky Shrimp | The Washington Post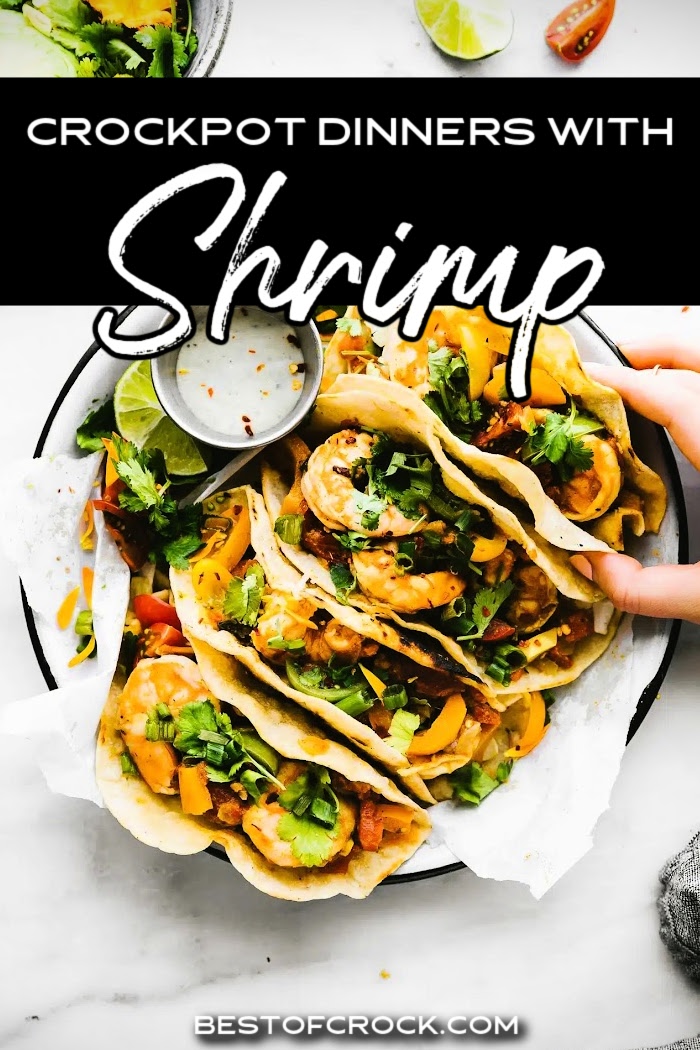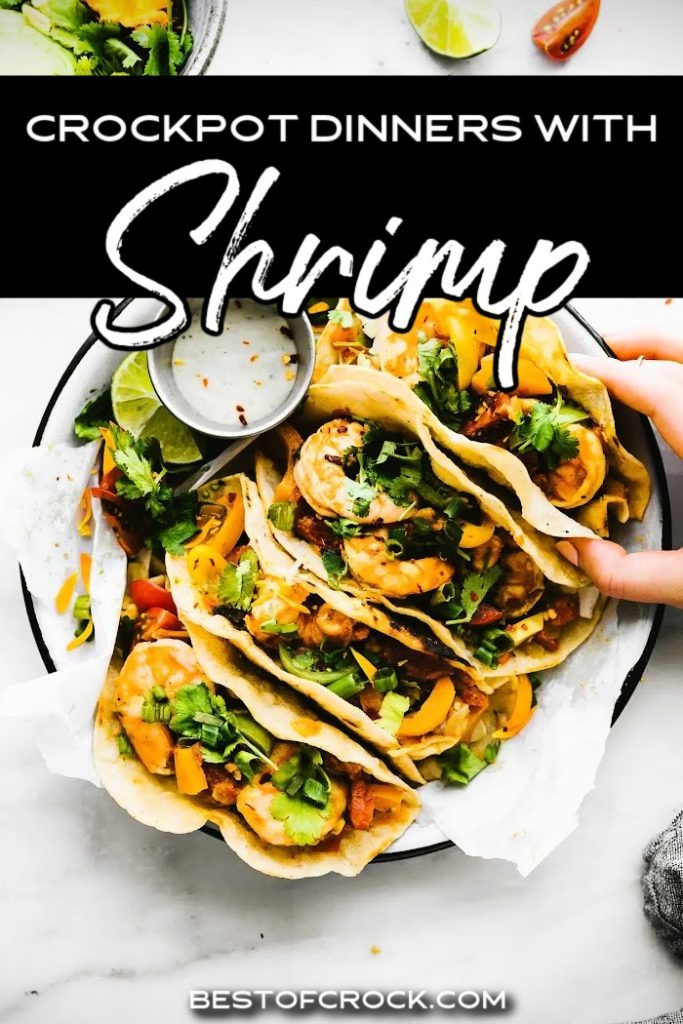 More Crockpot Recipes
Best Crockpot Shrimp Pasta Recipes | There are even more shrimp pasta recipes that will give you a romantic meal.
Can You Put Frozen Shrimp In Slow Cooker? | We mentioned using frozen shrimp above, but what is it like cooking frozen shrimp in a crockpot?
Easy Pork Loin Recipes For The Slow Cooker | Shrimp isn't the only thing that you can make in a crockpot.
Slow Cooker Chicken Teriyaki Freezer Meal Recipe | Chicken teriyaki is easier to make when you turn it into a freezer meal.
Crockpot Little Smokies With Grape Jelly And BBQ Sauce | Another tiny meat that can be packed with flavor.