Best Crockpot Holiday Appetizers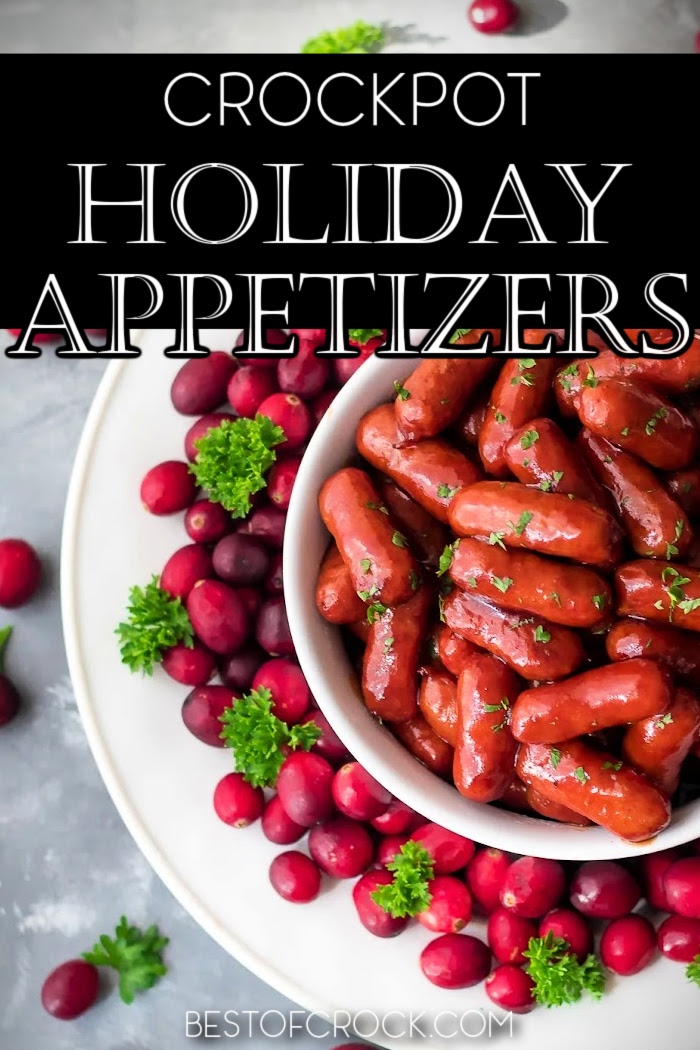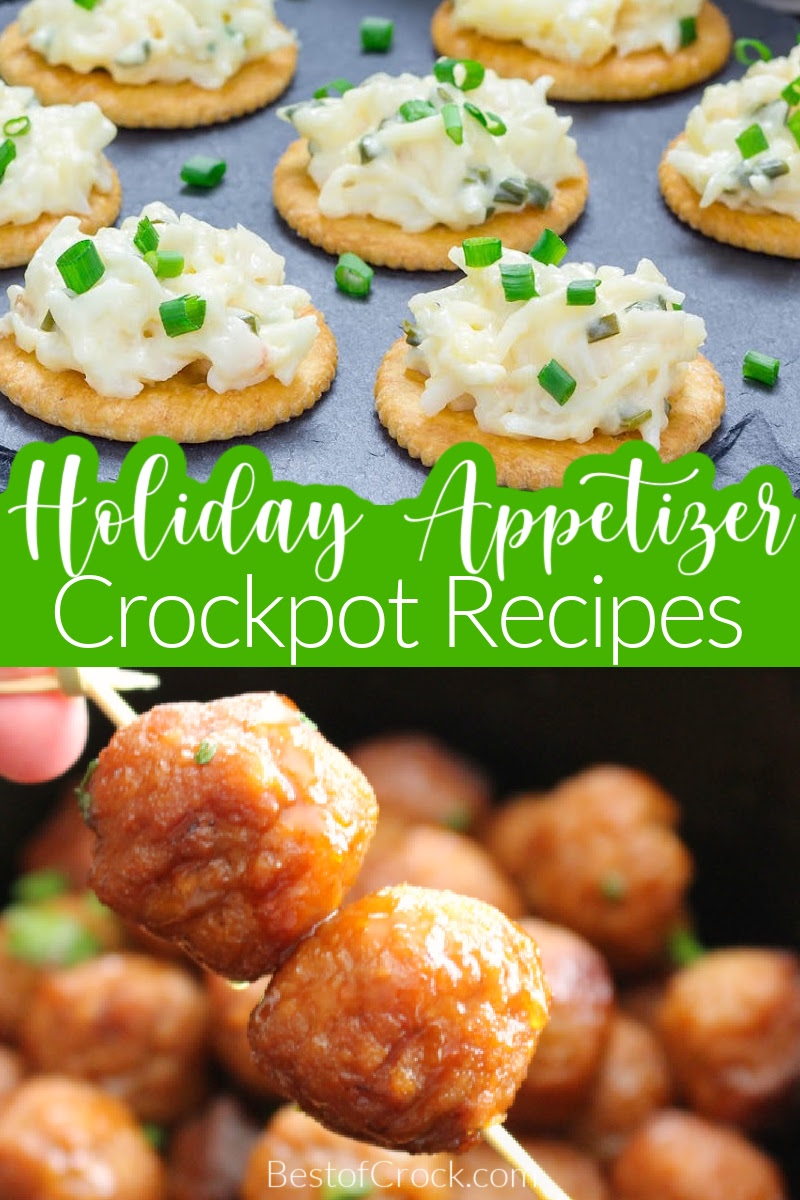 The holiday season means cooking for a crowd multiple times throughout the season. But cooking that much food can get exhausting. It is important to delegate specific dishes to help make things easier. For example, you can use crockpot holiday appetizers to save energy.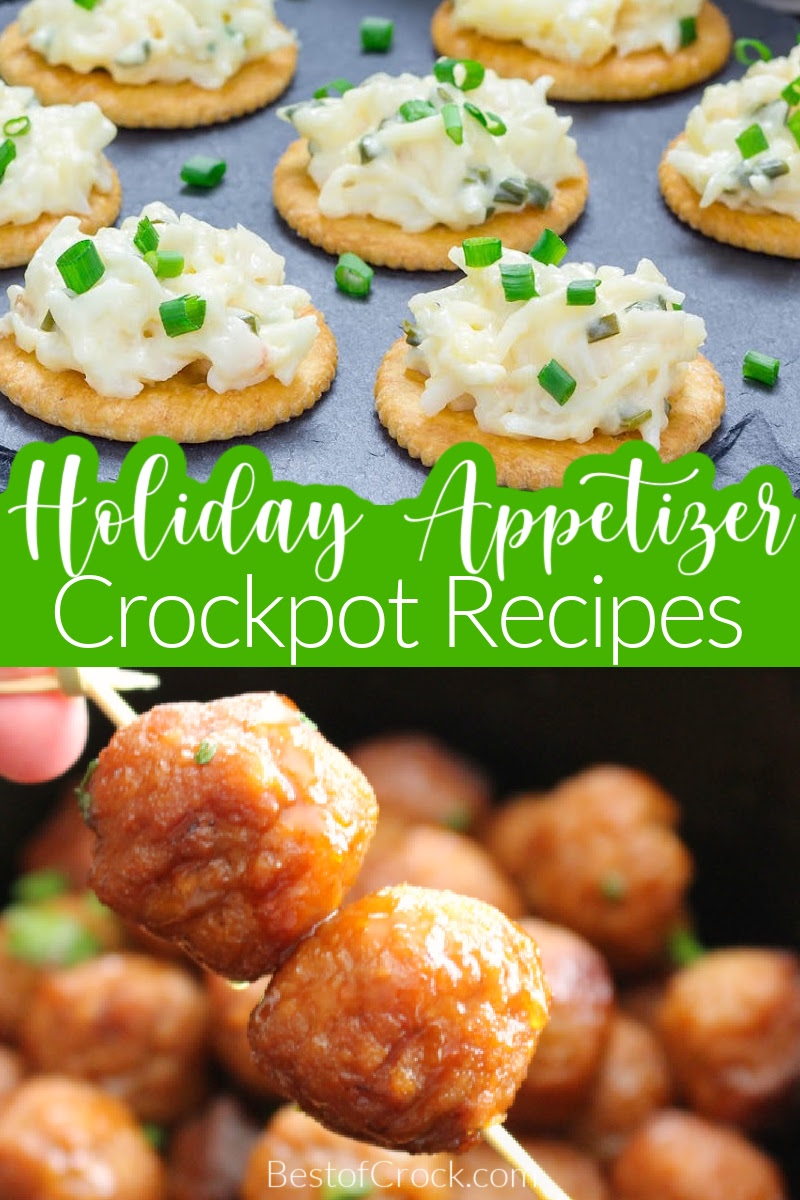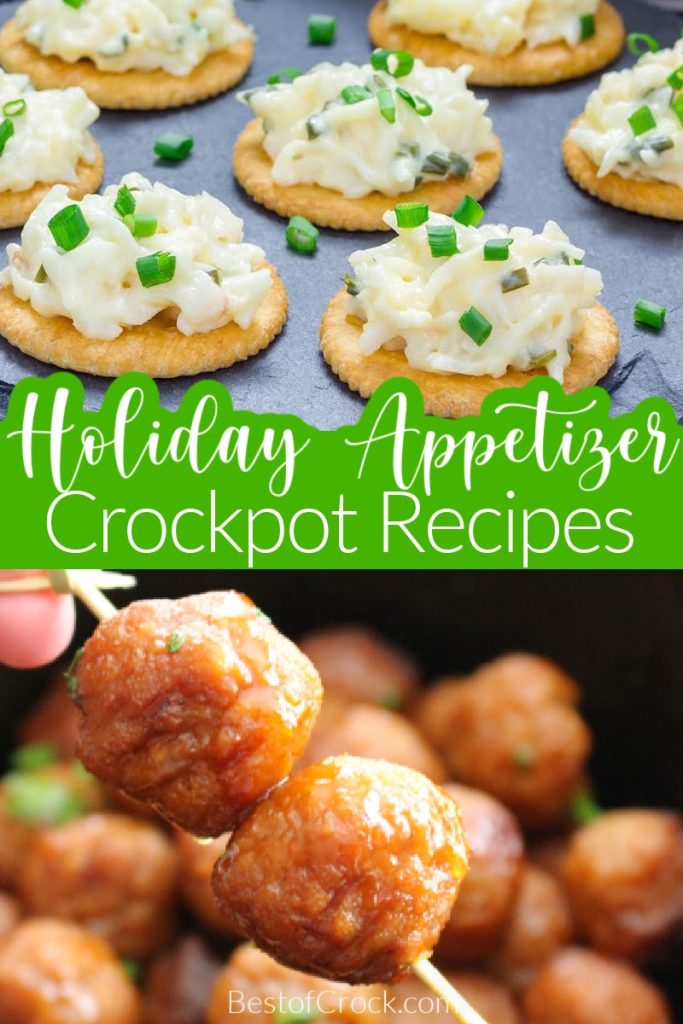 Crockpot holiday appetizers can make hosting holiday parties easier and pair perfectly with holiday dinner recipes. Appetizers are the first things we need to make, but they aren't always the first things we start cooking.
Usually, appetizer recipes are relatively quick, which means you can make many of them. But there is another approach you can take that will make things easier. You can make big-batch holiday appetizers instead of making a variety of smaller-batch appetizers.
The crockpot can help. These crockpot holiday appetizers are perfect because you can make them in big batches, and you don't have to stand over them while they cook. That will free up your time to cook other things, clean, run errands, or do whatever you want to do instead of cooking.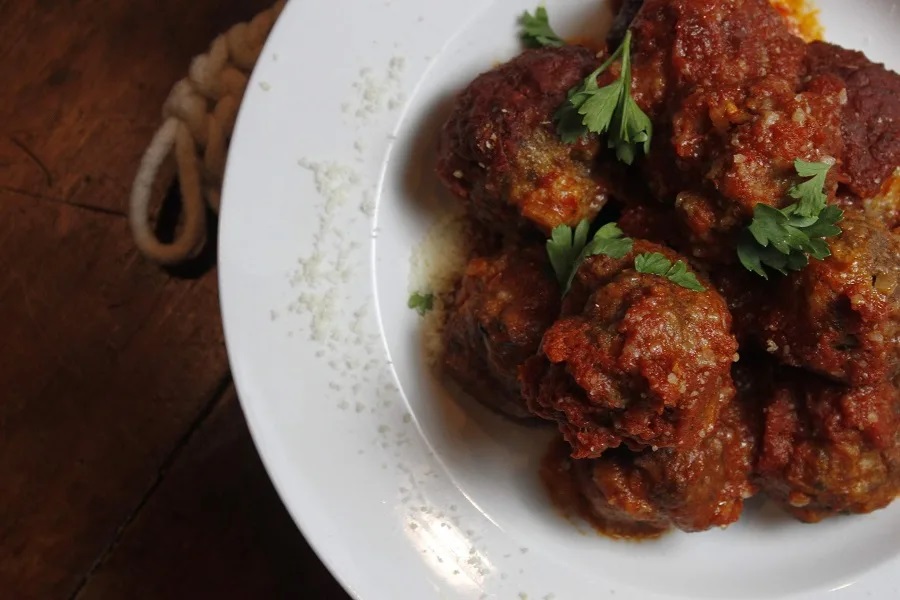 Of course, there is a problem with crockpot cooking for an event; the cooking time. Crockpots require hours to cook food low and slow. This means you may have to plan ahead of time. However, the results are worth the extra planning.
In fact, the crockpot appetizers for holiday parties may just be the best appetizers you serve up at your event. The only way to know for sure is to try. Pick your favorite appetizers from below and then plan accordingly so that you can have a delicious and fun holiday season.
Crockpot Salsa without Onions Recipe
How to Make Crockpot Meatballs
Crockpot Cheese Dip with Beans (No Velveeta)
Cranberry BBQ Little Smokies | Life With the Crust Cut Off
Bacon Brown Sugar Sausages | Recipes That Crock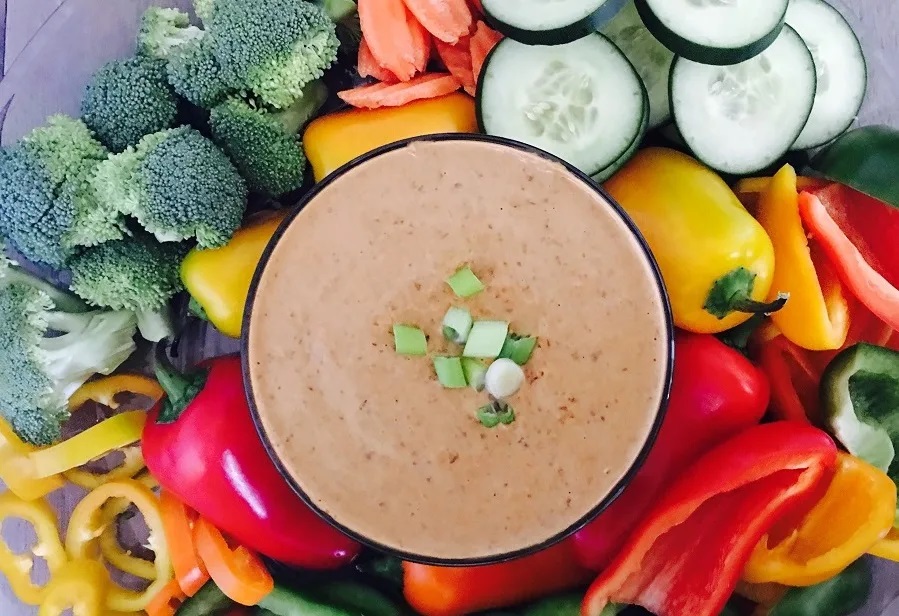 Crockpot Holiday Appetizers
Our crockpots help with a lot of the heavy lifting. But we don't have to rely on crockpots for the big things alone. We can also use crockpots for appetizers. The only problem we come across is the cooking time. That is why we need to plan accordingly.
The goal should be to make whatever appetizers you can ahead of time. Then, pick an appetizer that can be served straight from the crockpot for the day of the event. For example, honey buffalo meatballs. Those things can sit in a crockpot on warm for the entire event!
Honey Buffalo Meatballs | Family Fresh Meals
Hot Crab Dip | Living Well, Spending Less
Crockpot Crack Dip | Kitchen Gidget
Chicken Wings | The Cozy Cook
Garlic Ranch Mushrooms | Cookies & Cups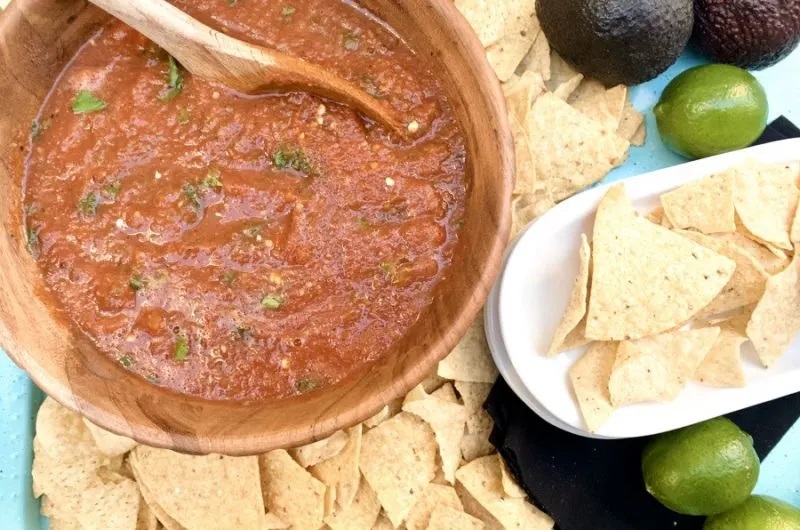 Serving a Crowd
Serving a crowd is not always easy. There are sometimes we can get away with phoning it in, but the holidays are special. This is why we use crockpot holiday appetizers. These appetizers are unique, delicious, and easy to make.
In fact, there are some recipes that will have your guests fooled into thinking you made them from scratch the classic way. No one has to tell them the truth, that you just dumped some ingredients in a crockpot and went to get other stuff done while it cooked.
Cranberry Kielbasa Bites | The Frugal Girls
Meat Lover's Queso | Tammilee Tips
Sweet and Spicy Smokies | Spicy Southern Kitchen
Spinach Artichoke Dip | Lil Luna
Crack Corn Dip | My Heavenly Recipes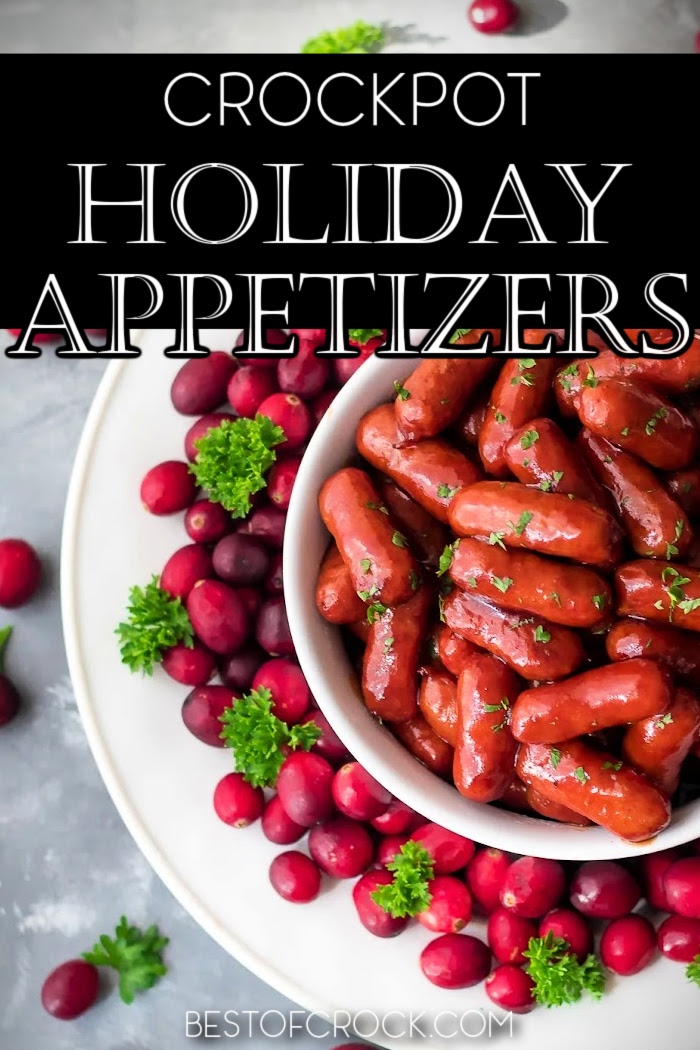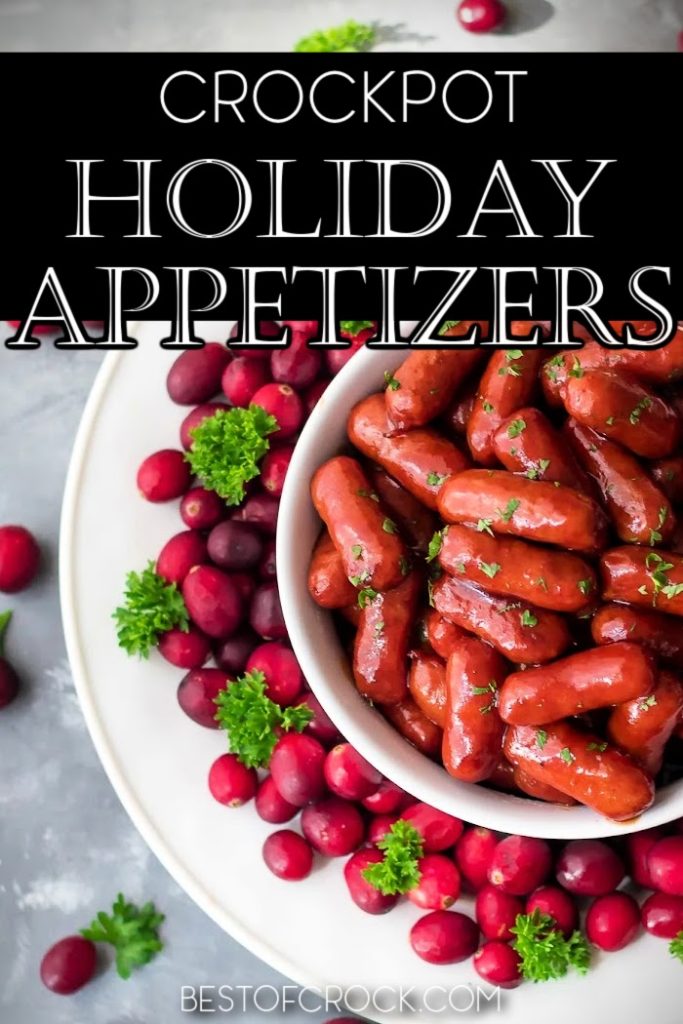 More Crockpot Recipes
Slow Cooker Shredded Beef Sandwiches | You don't have to put that crockpot away after the holidays.
Crockpot John Wayne Casserole | This casserole is one of the easiest and most popular dishes you can make for your family.
Easy Crockpot Chicken Fajitas with Frozen Corn | Fajitas from the crockpot taste just as good, if not better, than those you may get at a restaurant.
How to Make Healthy Crockpot Pizza Casserole | Pizza casserole is a fan favorite amongst families because kids will eat and enjoy it regularly.
Crock Pot Peanut Chicken and Spinach Bowl | Then there are dishes that are for those who have a more mature taste.