Delicious Instant Pot Pork Roast Recipes with Potatoes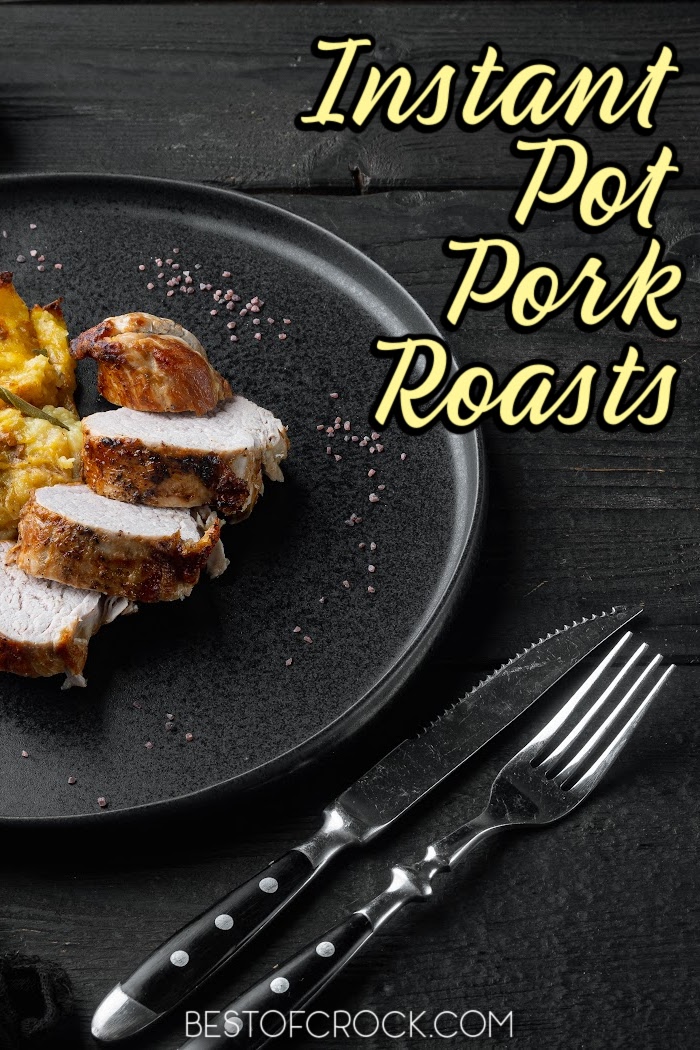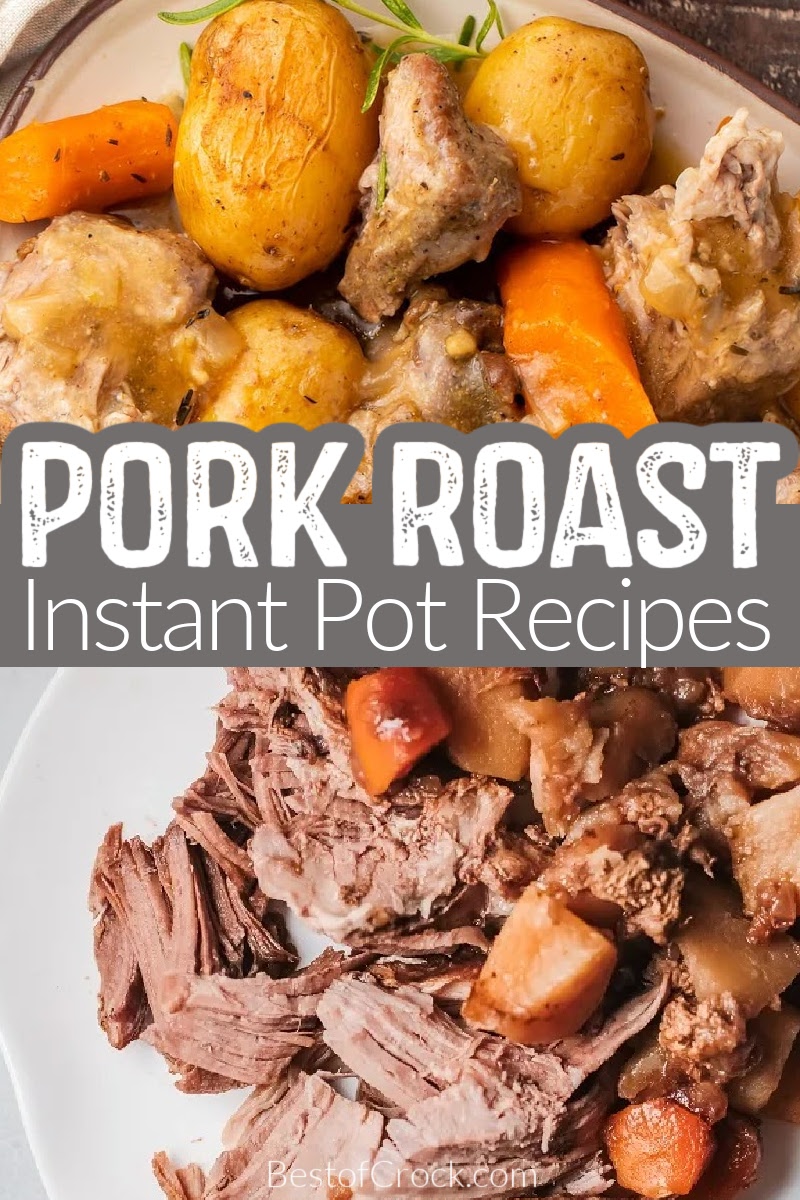 Pork roasts are not as versatile as chicken or beef. However, you can still make delicious pork dinners that vary in flavor with an Instant Pot. Instant Pot pork roast recipes can be tossed together in a short amount of time as well.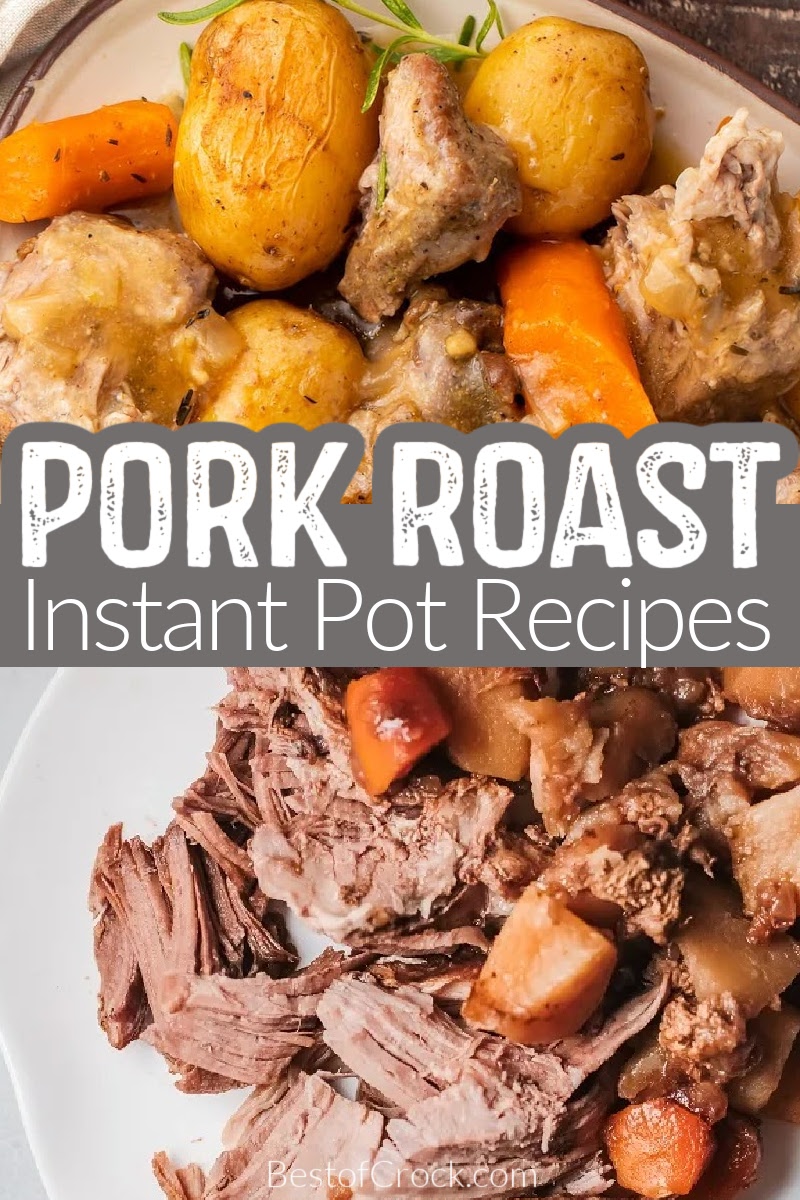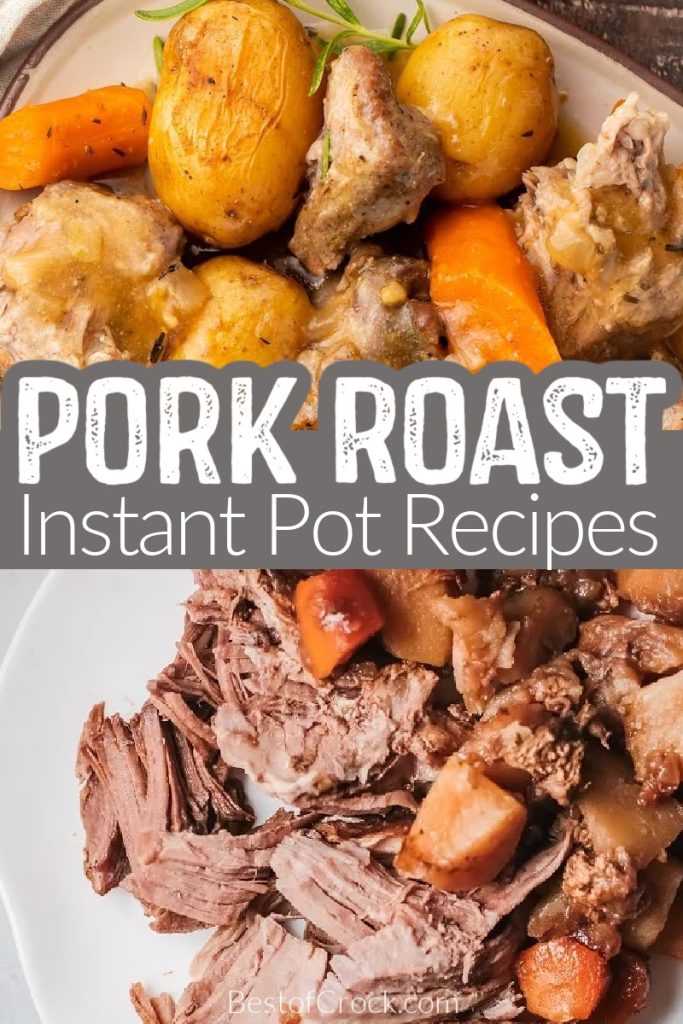 Instant Pot pork roast recipes can pack the flavor in easy dinner recipes that take very little time to put together. People making a pork roast will usually reach for a pork loin. The pork loin is a cut of meat that can come with a bone or without, and there are benefits to both options.
Using a pork loin with the bone in will give you loads of flavor and juice in every bite. But then you will need to carve around the bone to serve up dinner. Boneless pork loin will decrease the flavor and juiciness of the meat.
However, you can roll a boneless pork loin and tie it to get stuffed cuts of pork roast. The one you pick will depend on your recipe. Rest assured that the stuffing in a boneless loin will help the flavor and the juiciness of the meal.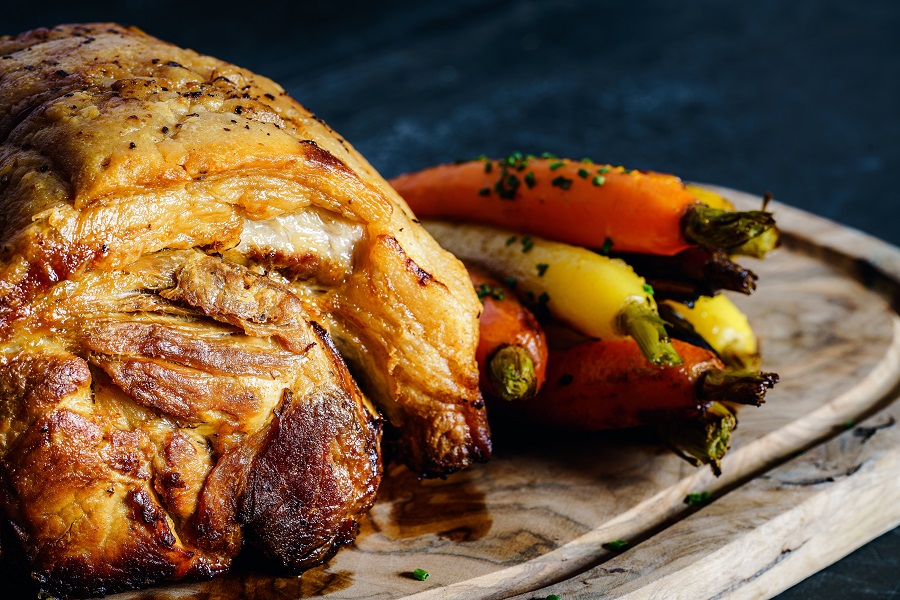 On the other hand, cutting around the bone is not very difficult at all. The cut of meat is out of the way; now, what about cooking time? The Instant Pot uses a combination f pressure, heat, and steam.
Together, these heating elements will cook the meat thoroughly faster. But the biggest problem with pork is how easy it is to dry out. In fact, that is why Instant Pot pork roast recipes are far better than any other pork dinner recipes.
Pork Roast with Potatoes and Gravy | 40 Aprons
Fall-Apart Pork Roast | Mom's Dinner
Juicy Pork Roast | Life, Love, and Sugar
Brown Sugar Pork Shoulder | Eating in an Instant
Pork Roast with Worcestershire Sauce | Julie's Eats and Treats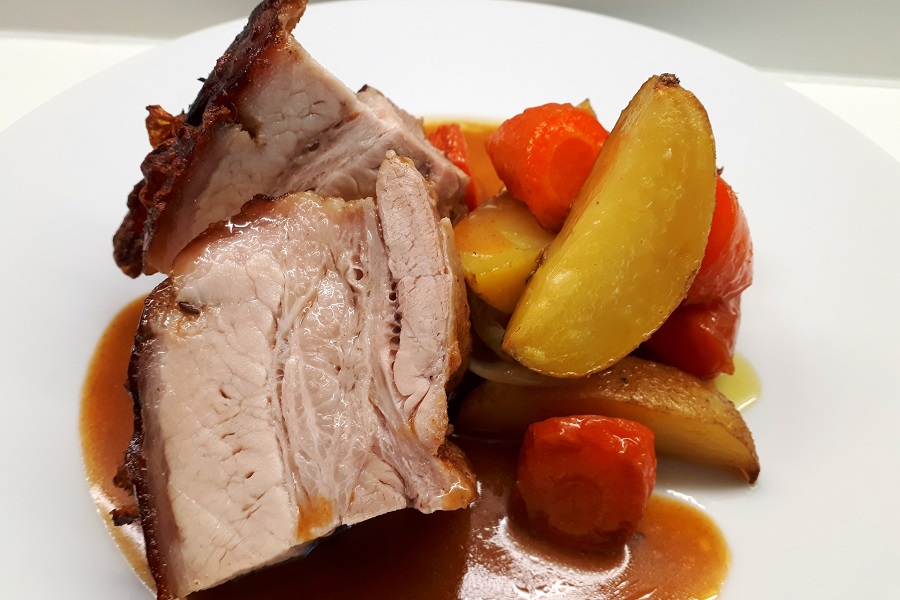 Instant Pot Pork Roast Recipes
The biggest benefit of using an Instant Pot for pork dinners is the steam. The steam comes from the food being cooked, as well as any liquids you add to the pot. The pressure keeps that steam inside the pot, which is like soaking the meat in its own juices.
The end result is a deliciously juicy dinner that isn't dry at all.
Tender Frozen Pork Roast | This DIY Life
Pork and Gravy | The Feathered Nester
Pork Loin Stew | Sweet and Savory Meals
Pappy's Pork Roast | Berry Maple
Pork Loin with Potatoes | The Bitter Side of Sweet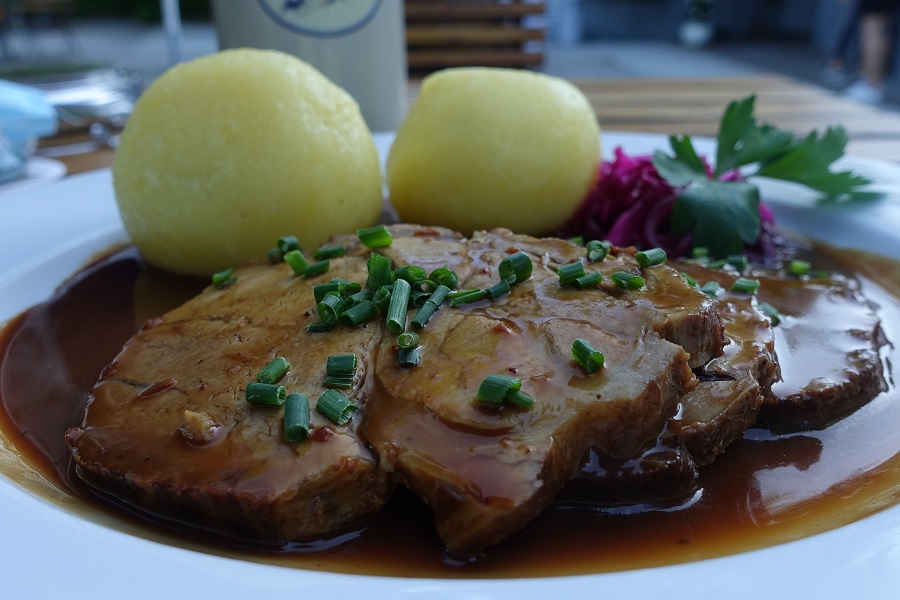 Pork Dinner Recipes
There are plenty of Instant Pot pork roast recipes to choose from. These recipes include potatoes, but that's not the only side you can serve with pork. One of the best things to pair with pork is sweetness.
You can use sweet corn, applesauce, mango salsa, or anything with fruit, really. The goal is to give the dish a bit of sweetness that pairs well with the pork.
Ranch Pork Loin | Beyer Beware
Red Wine Pork Roast | Fit Foodie Finds
Tender Pork Roast | Chunky in Kentucky
Pork Roast with Tomatoes and Potatoes | Love Bakes Good Cakes
Balsamic Pork Roast | Modern Farmhouse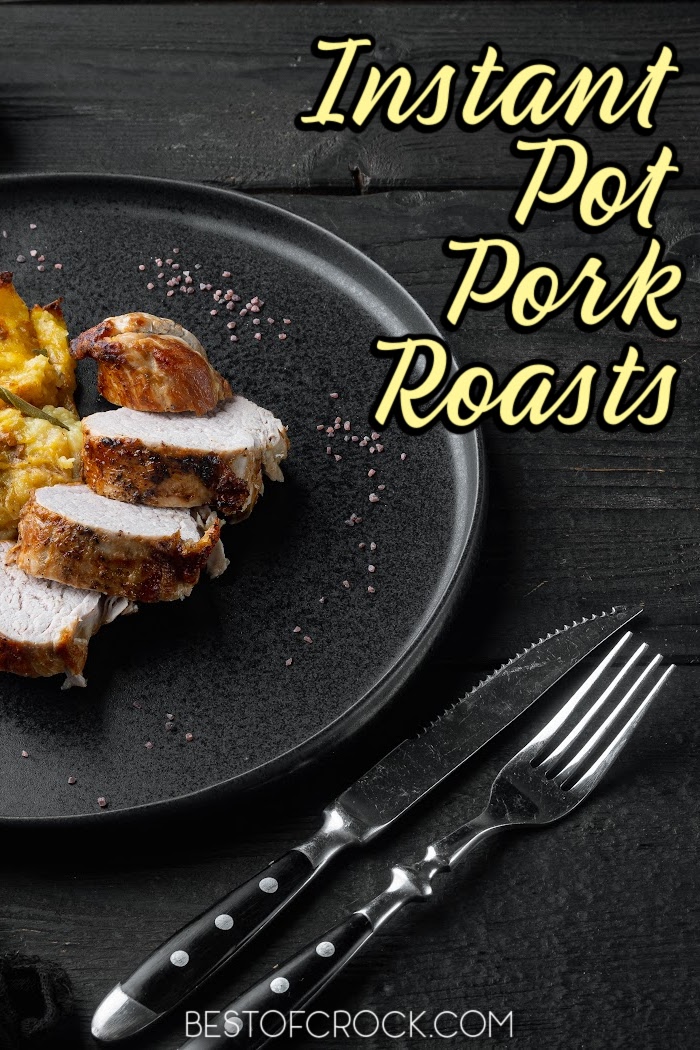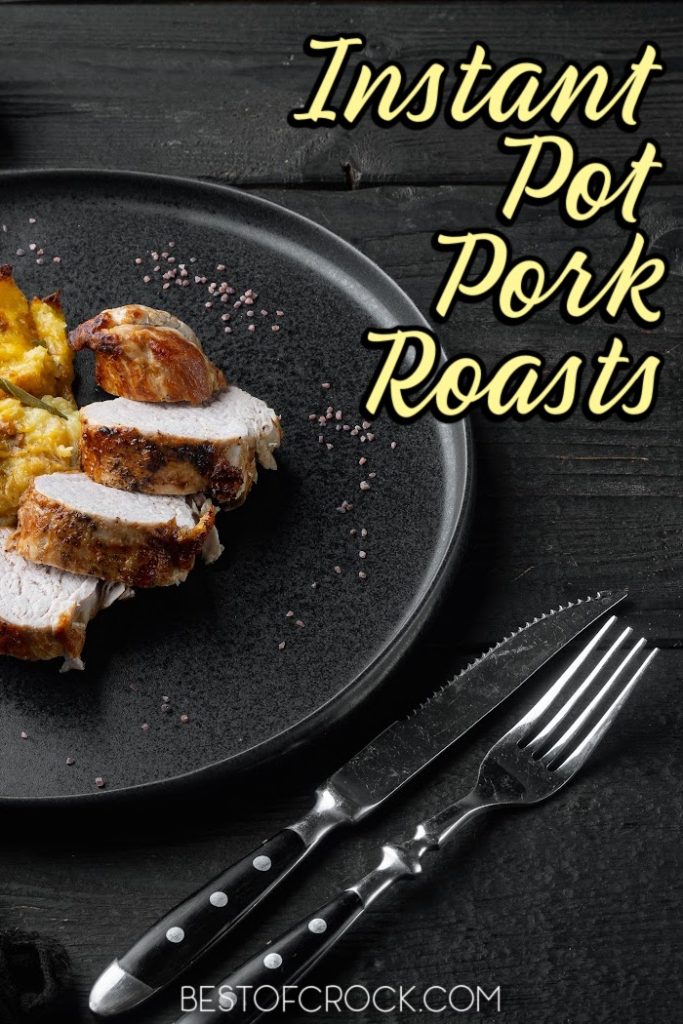 More Instant Pot Recipes
Instant Pot Chicken Wings | Chicken wings benefit greatly from all of the steam and pressure in an Instant Pot.
Healthy Instant Pot Teriyaki Chicken | Teriyaki chicken is far easier to make with an Instant Pot.
Instant Pot Sour Cream Scalloped Potatoes | Scalloped potatoes will pair well with your pork loin roast.
Instant Pot Chicken Pot Pie Casserole | Switch things up completely and go for the chicken dinner tomorrow night.
No Sugar Instant Pot Cinnamon Apples | Don't skip dessert.