Easy Crockpot Sangria Recipes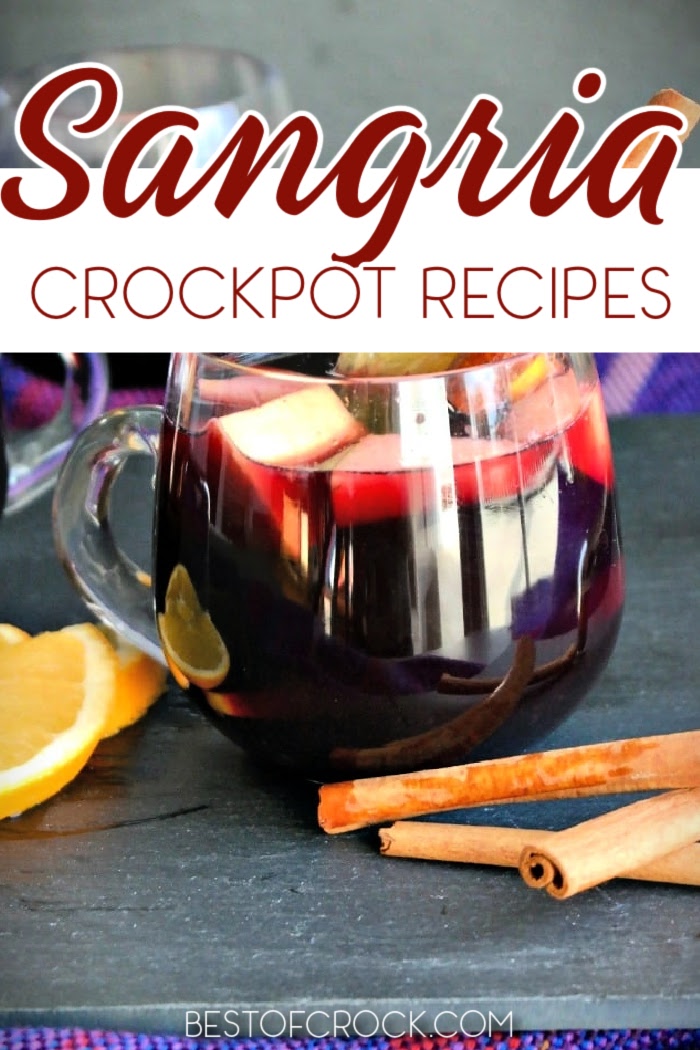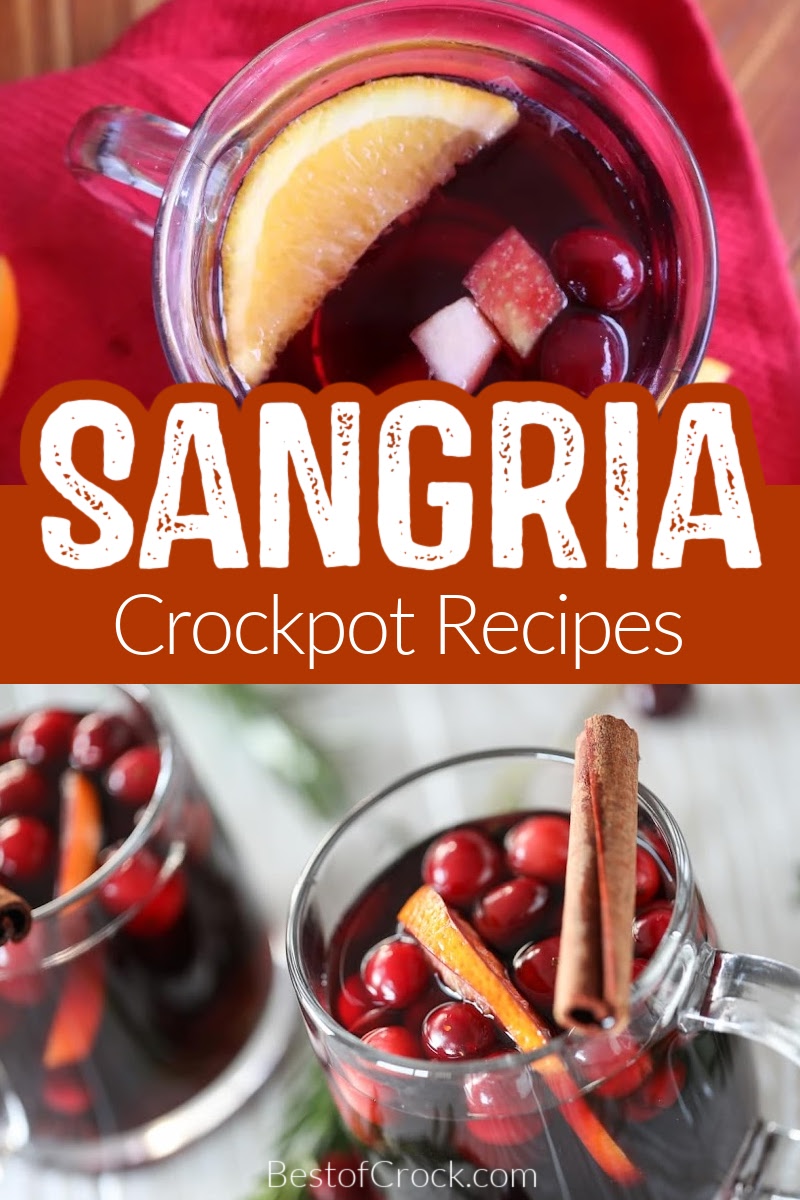 Sangria is a drink that uses wine and fruit to make a flavorful cocktail. Sangria is mostly enjoyed during the summer months, but wine is not just for summer. In fact, you can warm wine up to create mulled wine, and you can do the same to sangria with crockpot sangria recipes.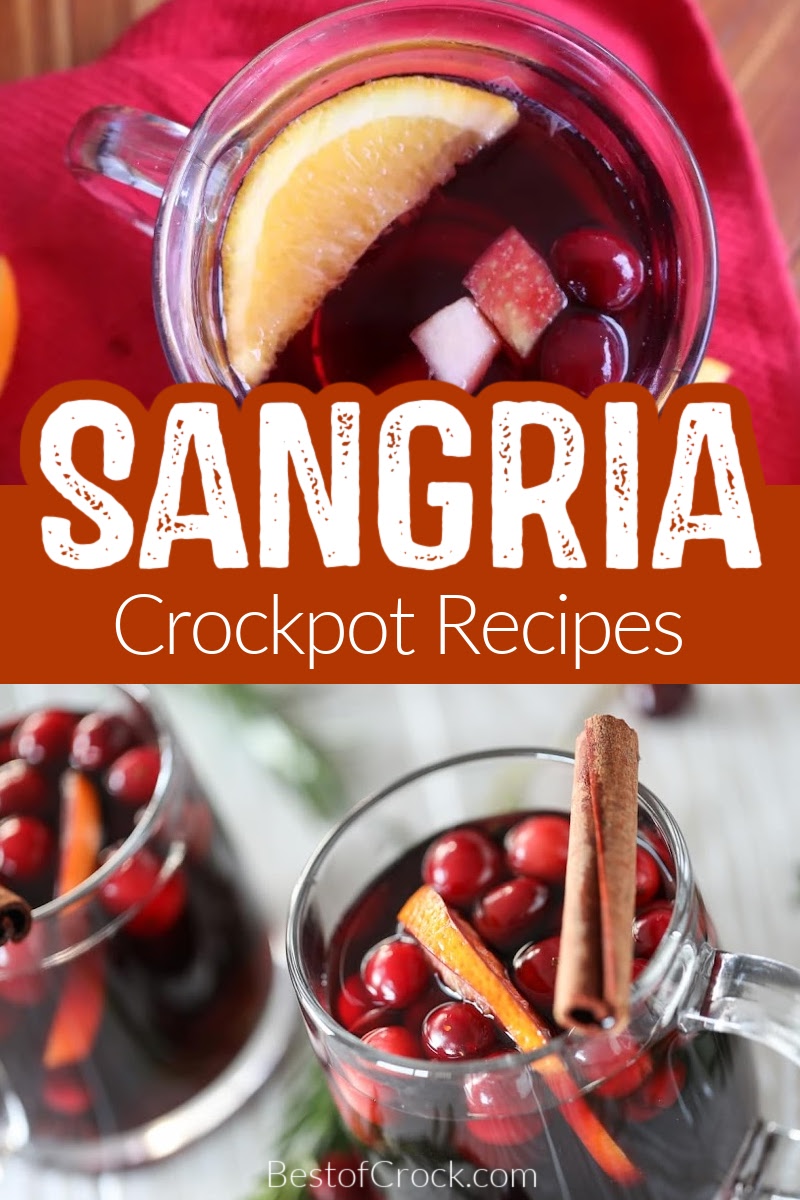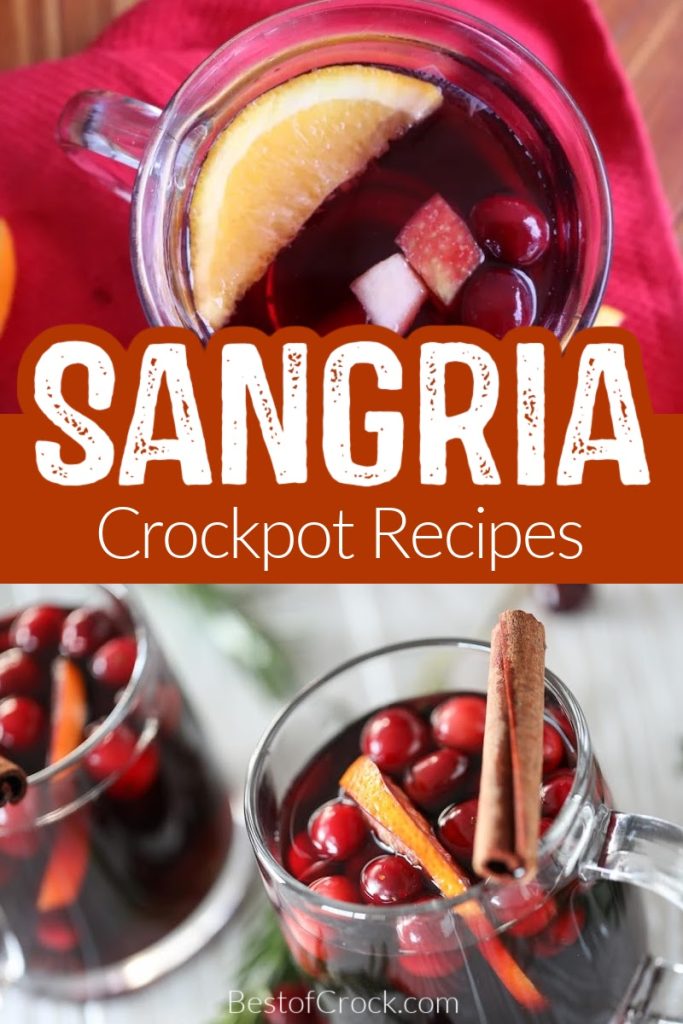 Crockpot sangria recipes make for perfect fall wine cocktails or winter wine cocktails with mulled wine and delicious fruits. There are two things that we need to cover so that these recipes make sense.
The first is mulled wine. Mulled wine is a winter beverage that combines wine with winter spices, and then the mixture is heated up. Some people consider mulled wine to be a holiday tradition in their families.
Of course, not everyone knows about mulled wine, but it helps to understand what it is when discussing crockpot sangria recipes. The next important thing to understand is what sangria is exactly. Sangria is wine that has been steeped in fruit.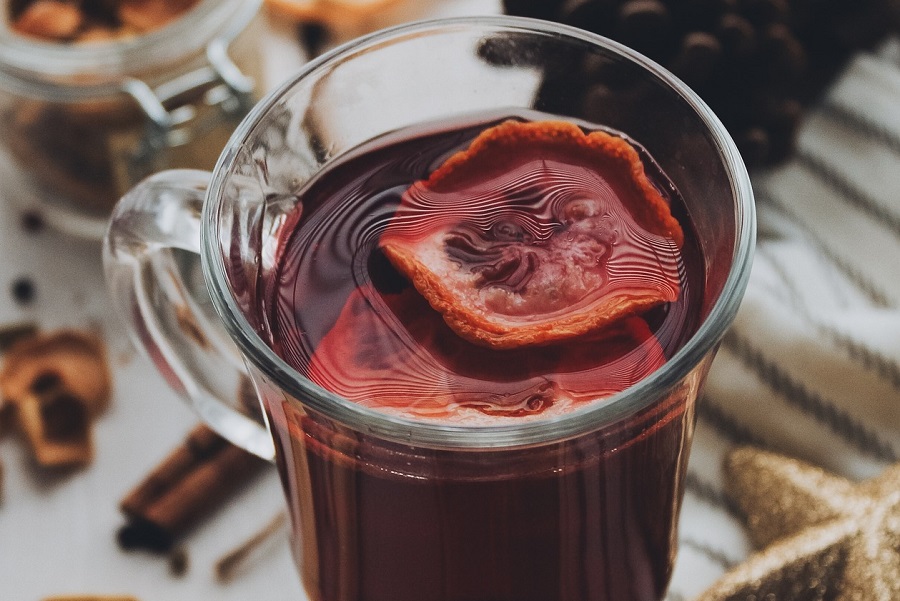 For example, you can just add sliced fruits to a glass pitcher of wine and let the flavors of the fruit seep out into the wine. You can give the wine a new flavor depending on what fruits you add to the mix.
Crockpot sangria recipes combine the two ideas adding spice and fruit to the wine before cooking it in a crockpot. The end result is the perfect winter cocktail that you can serve at holiday dinners, holiday parties or just enjoy alone next to a cozy fire.
The best part is these recipes are very simple. In fact, you can easily just make up a sangria recipe on your own, and you're off to the races. But these recipes will help you put together the right flavor profiles so you can enjoy every sip.
Thanksgiving Sangria | Inspired by Charm
Spiced Orange Cranberry Sangria | Will Cook for Smiles
Winter Sangria | The Foodie Affair
Rose Sangria | Betty Crocker
Hot Spiced Sangria | Food Network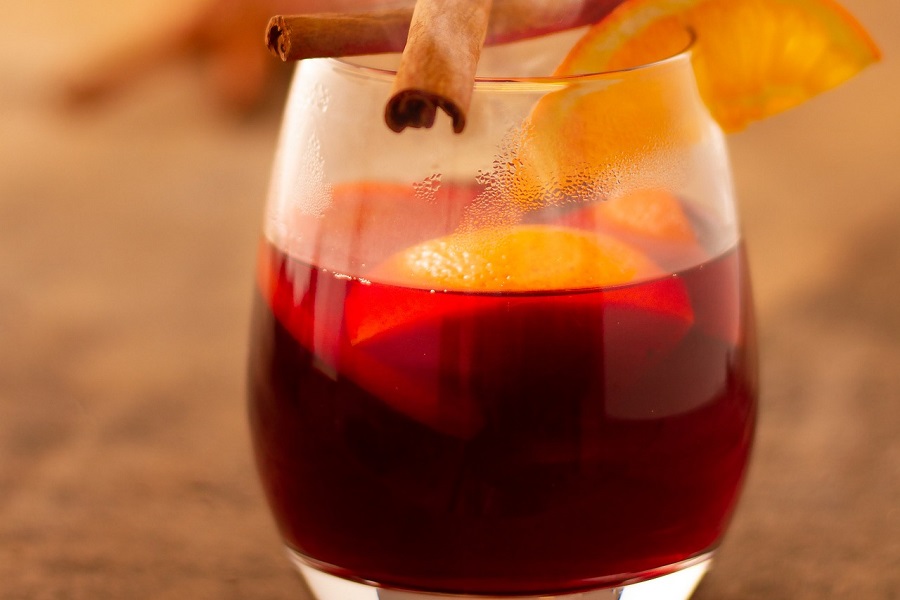 Crockpot Sangria Recipes
These recipes help you put together the right flavor profiles by pairing the right fruits and spices with the right types of wine. Of course, you do not always need to stick to the recipe. You can add or remove things as you wish.
Just keep in mind that small changes could have major results in the flavor profile of the drink. You may know your flavors and be able to enhance the recipes. But maybe experiment with small batches instead of an entire batch, just to be safe.
Slow Cooker Mulled Wine | The Kitchn
Apple Brandy Sangria | Fruits and Veggies
Apple Cider Sangria | A Sprinkle of Joy
Cinnamon Pear Sangria | Olivino Tasting Bar
Easy Sangria | USA Love List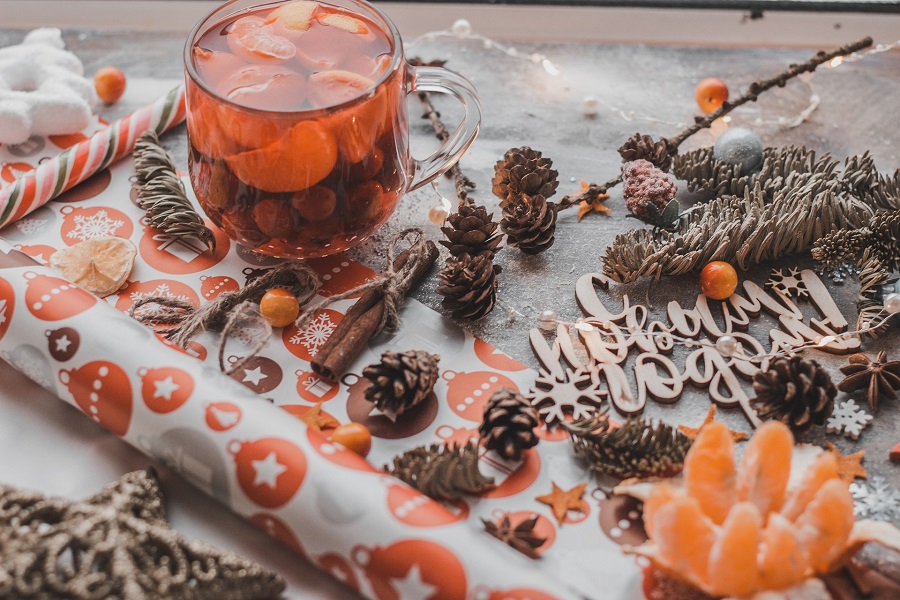 Winter Cocktail Hour
Winter cocktails are filled with flavor, but it's usually savory flavor. We get those savory flavors from herbs and spices like rosemary and nutmeg. That is what makes crockpot sangria recipes perfect for the season.
These recipes combine fruits, herbs, and spices to make a warm cocktail that will taste delicious. You can even serve these recipes up at holiday parties like Thanksgiving dinners, Christmas parties, or even New Year's Eve events. Ultimately, these are the perfect winter drinks for adults.
Caramel Apple Sangria | Kroger
Orange Cinnamon Sangria | Real House Moms
Holiday Mulled Wine | Adventures of B2
Honey Sangria | Champagne and Coconuts
Christmas Spice Sangria | The happier Homemaker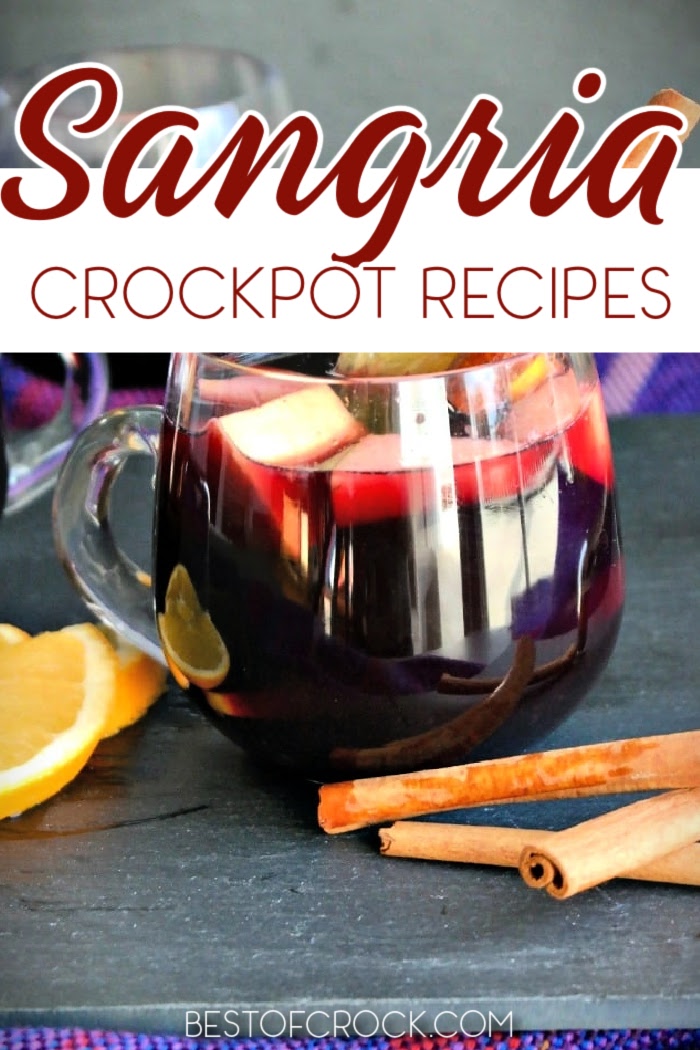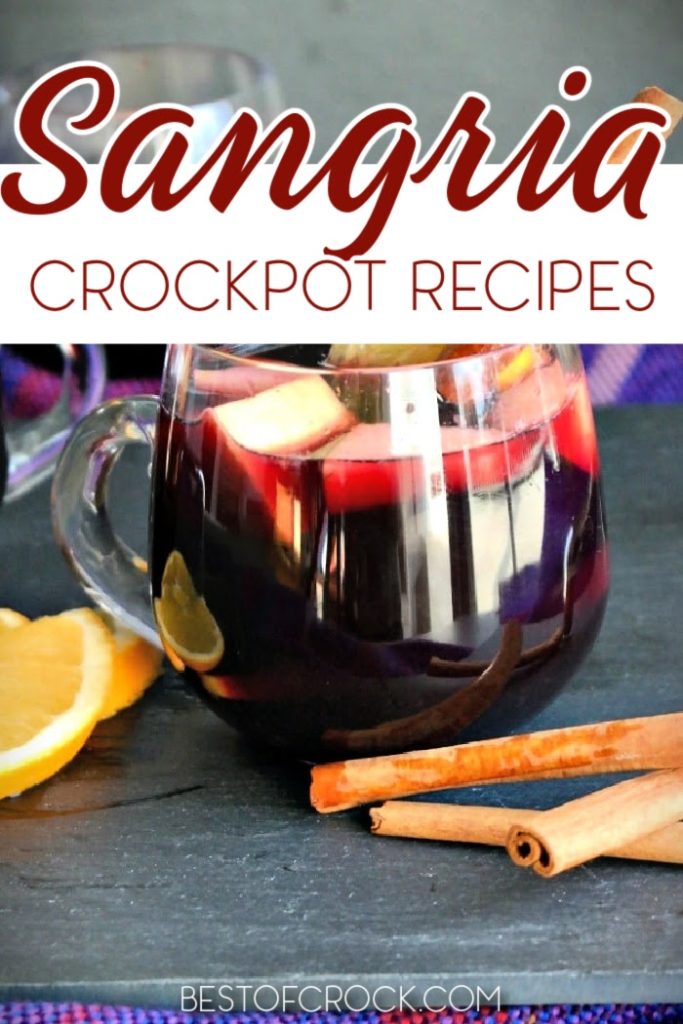 More Crockpot Recipes
Crockpot Bourbon Punch Recipes | Wine isn't the only type of alcohol you can warm up for an entirely different experience.
Crockpot Spiked Hot Chocolate Recipes | Hot chocolate is delicious but it gets even better with the help of some alcohol.
The Best Hot Cocoa Crockpot Recipes | Of course, the kids will need something to drink as well.
Crockpot Christmas Latte | No one is ready for Christmas morning until they have had their coffee.
Crockpot Monkey Bread Recipes | You should also eat something after enjoying all of that wine.