Best Crockpot Shrimp Pasta Recipes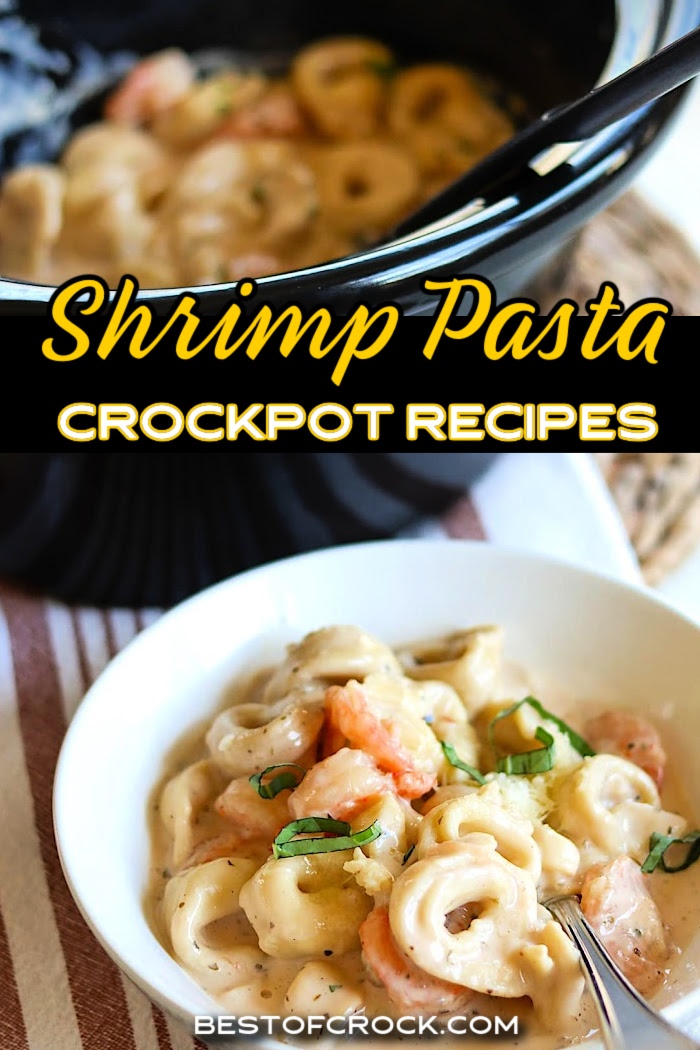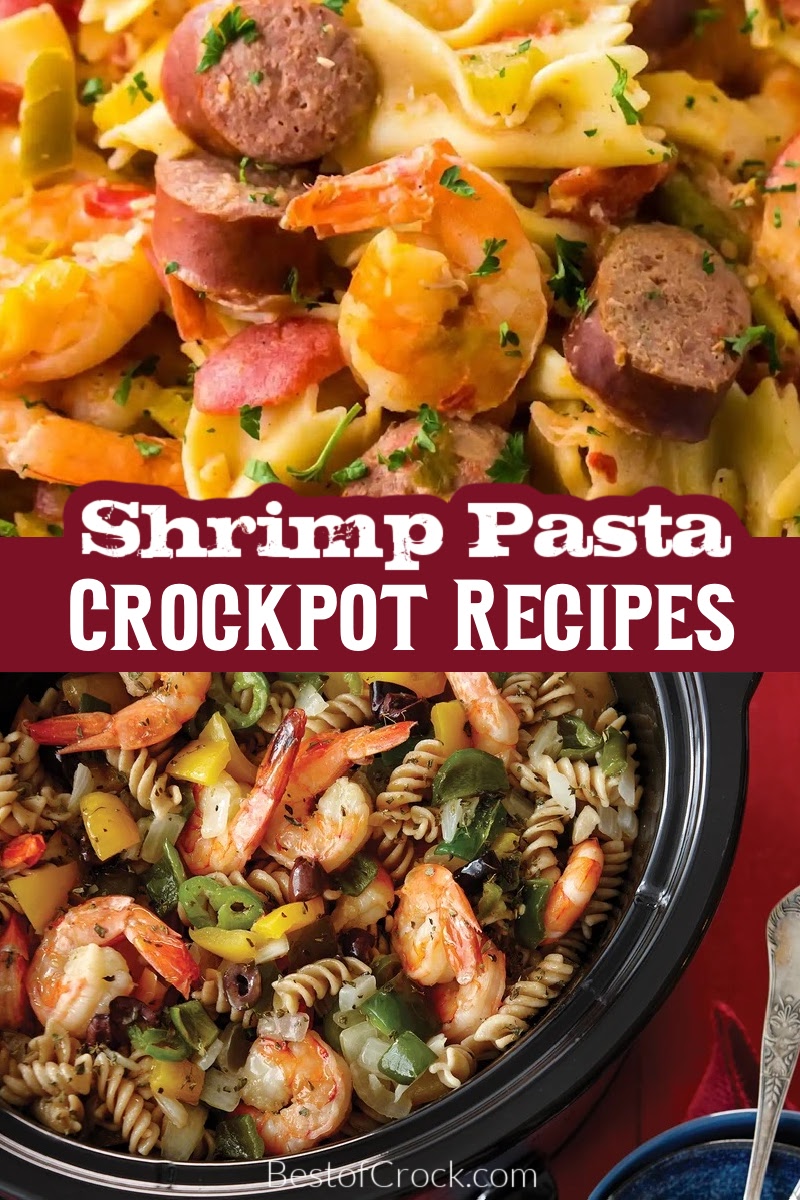 Shrimp and pasta go very well together. Cooking a shrimp pasta dish at home usually means more work than most meals. But the easiest way to cook shrimp pasta recipes at home is in a crockpot. The best crockpot shrimp pasta recipes also give you plenty of options.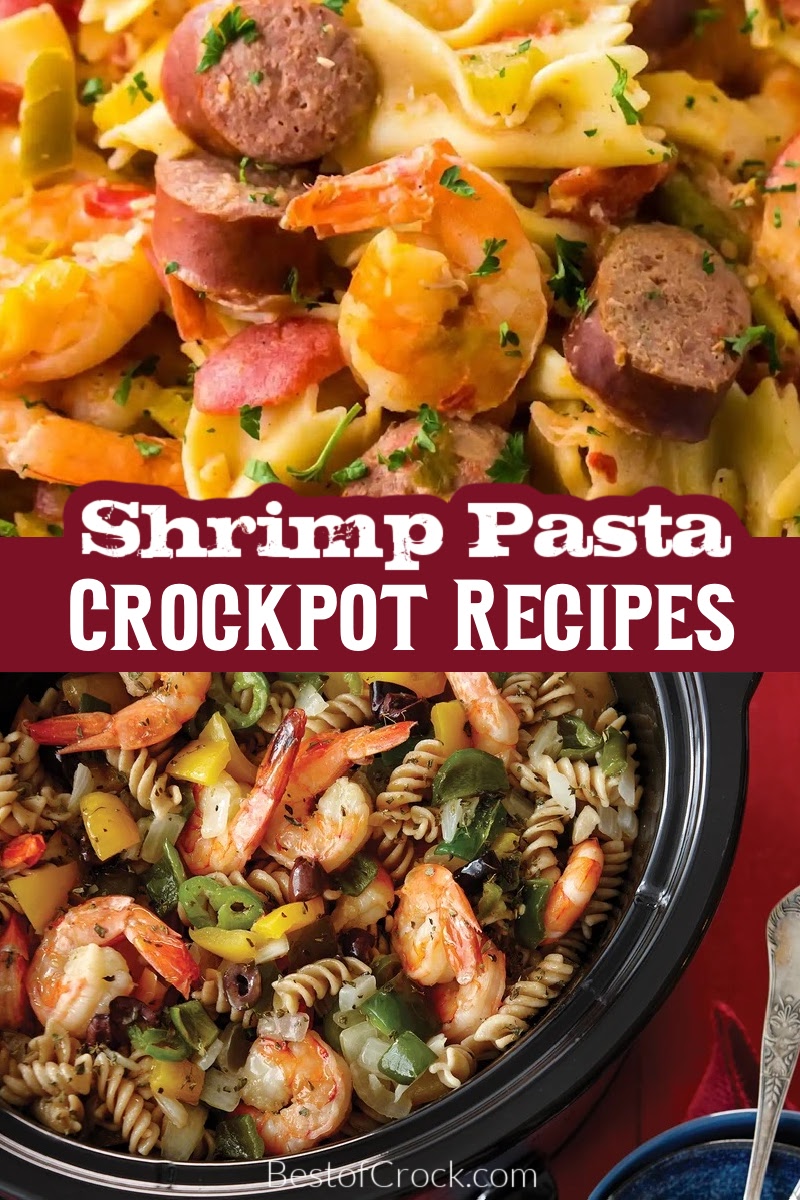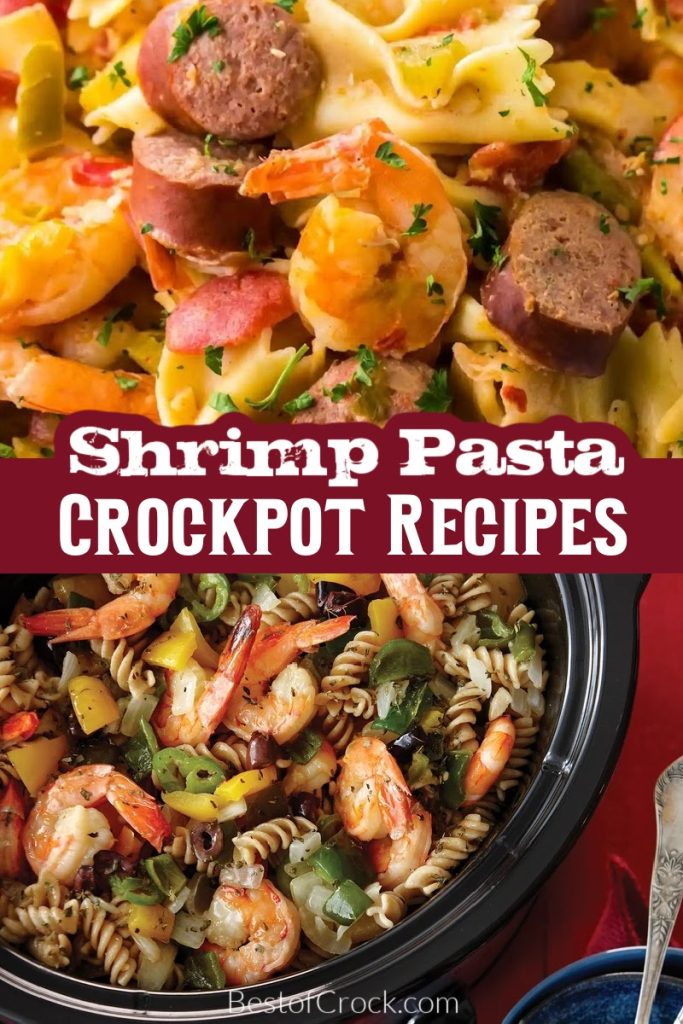 Crockpot shrimp pasta recipes work perfectly as date night recipes and family dinner recipes, which makes them must-have recipes. Cooking shrimp is easier than some may think. There are some rules, like making sure the shrimp has been cleaned and deveined before consuming.
But you can easily find shrimp that is ready to cook at your local grocery store. That means you only have to cook it and eat it without worrying about the other stuff. The problem is that shrimp are small and won't make for much of a meal by themselves.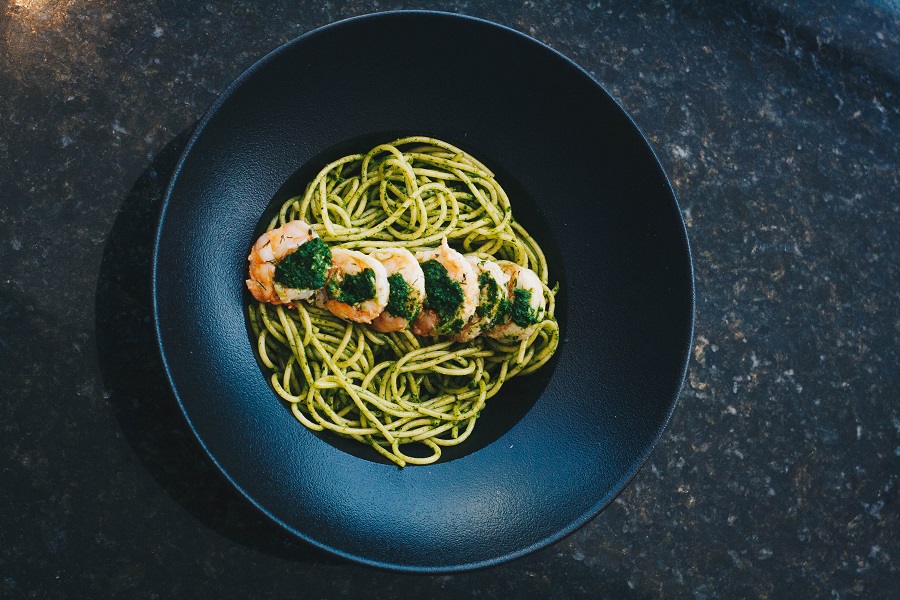 In fact, you will most likely see shrimp as an appetizer on menus worldwide. But there is a way shrimp can be used as part of the main course; you just need some pasta. Shrimp pasta recipes help turn shrimp into a complete meal rather than just hors d'oeuvres.
There are a couple of ways you can make shrimp pasta dishes at home. But one way that is very simple is in the crockpot. Crockpot cooking usually offers us the opportunity to use fewer dishes, cook without being at home, and make cleaning up a breeze.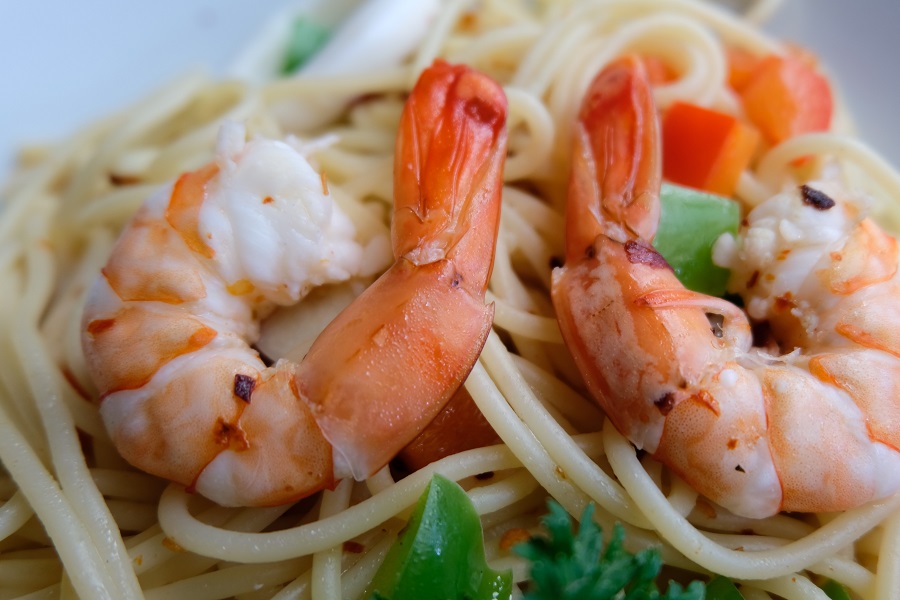 However, pasta dishes are a bit different. You may need to cook the pasta separately and cook the sauce and the shrimp in the crockpot. But these crockpot shrimp pasta recipes are worth the tiny bit of extra effort.
Slow Cooker Shrimp Scampi Recipe
Tortellini Shrimp Alfredo | Slow Cooked Eats
Italian Shrimp 'n' Pasta | Taste of Home
Pasta with Mussels and Shrimp | Recipes
Shrimp Noodle Bowls | Eating Well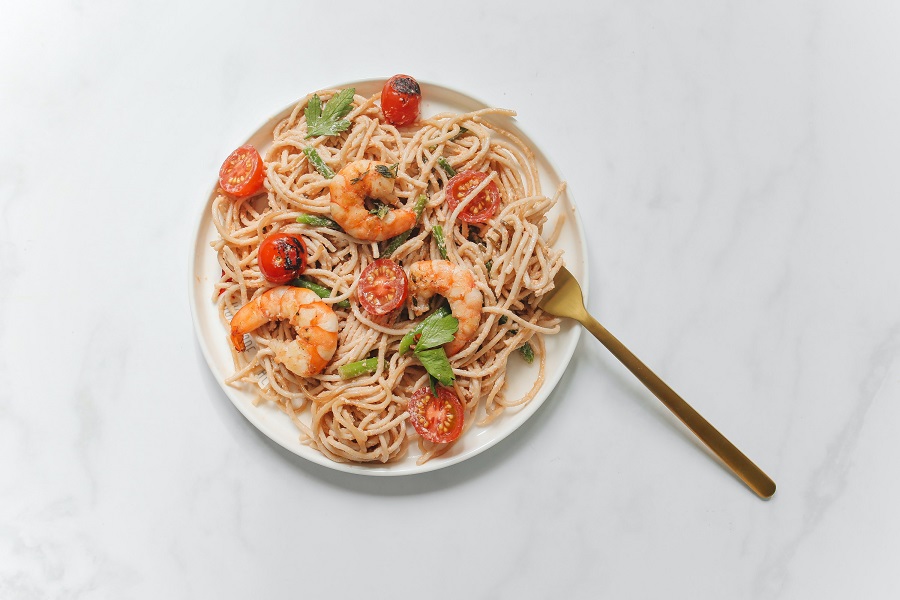 Best Crockpot Shrimp Pasta Recipes
Fresh or frozen shrimp? These recipes will vary on what type of shrimp you can use in the recipe. However, it is important to note that you can use any type of shrimp you may find at the grocery store. You will just need to adjust the time based on the type of shrimp you use.
For example, cooked and frozen shrimp really just need to be heated up, so those shouldn't be added at the start of the recipe. Completely frozen shrimp will need a little more time, so those can usually be added at the start.
Then there is fresh shrimp which won't need as much time as frozen but will need more time than cooked and frozen. Read the directions and ingredients list in the recipes you use to be sure you get the right type of shrimp. Or be prepared to adjust the cooking time on your own.
Crockpot Chicken and Shrimp Alfredo | The Spruce Eats
Bang Bang Shrimp | Sugar, Spice, and Glitter
Spaghetti Squash Shrimp Scampi | Fit Slow Cooker Queen
Mediterranean Shrimp Pasta | Eating Well
Shrimp Marinara | All Free Slow Cooker Recipes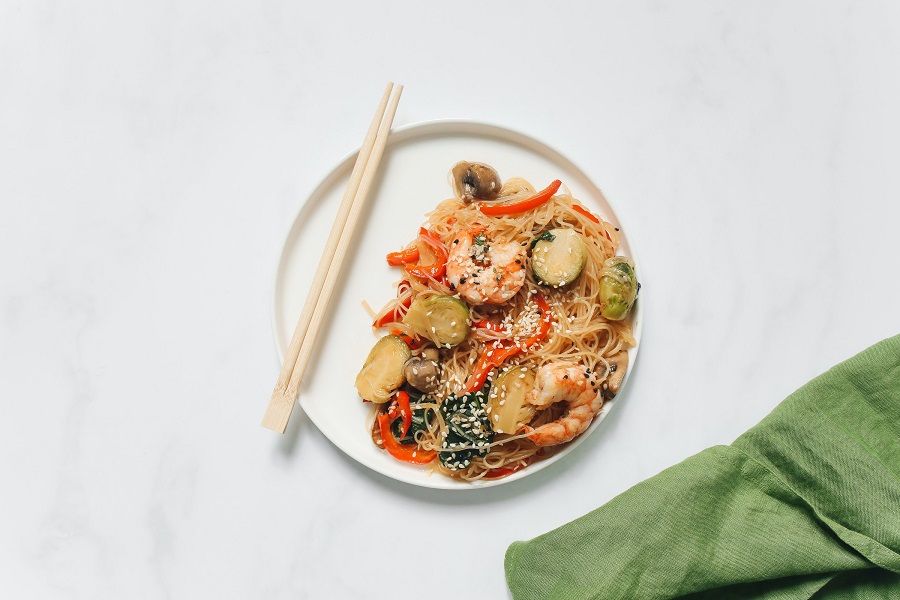 Tips for Crockpot Shrimp
One of the most important tips for cooking shrimp in a slow cooker is to use a liner. Liners are designed to be used in crockpots so that there isn't much clean-up afterward. However, those liners serve another purpose when cooking shrimp.
The last thing we want to do is have a crockpot insert that smells heavily of shrimp. The liner will help prevent that smell from getting too embedded into your crockpot insert. You can also use some water and baking soda on low for a few hours to eliminate the smell if you don't have a liner to use when making the best crockpot shrimp pasta recipes.
Roasted Pepper & Shrimp Pasta | Clean Eating
Cheesy Shrimp Pasta | CD Kitchen
Shrimp Fra Diavolo with Angel Hair Pasta | Bottle Soup
Jambalaya Pasta | Life with the Crust Cut Off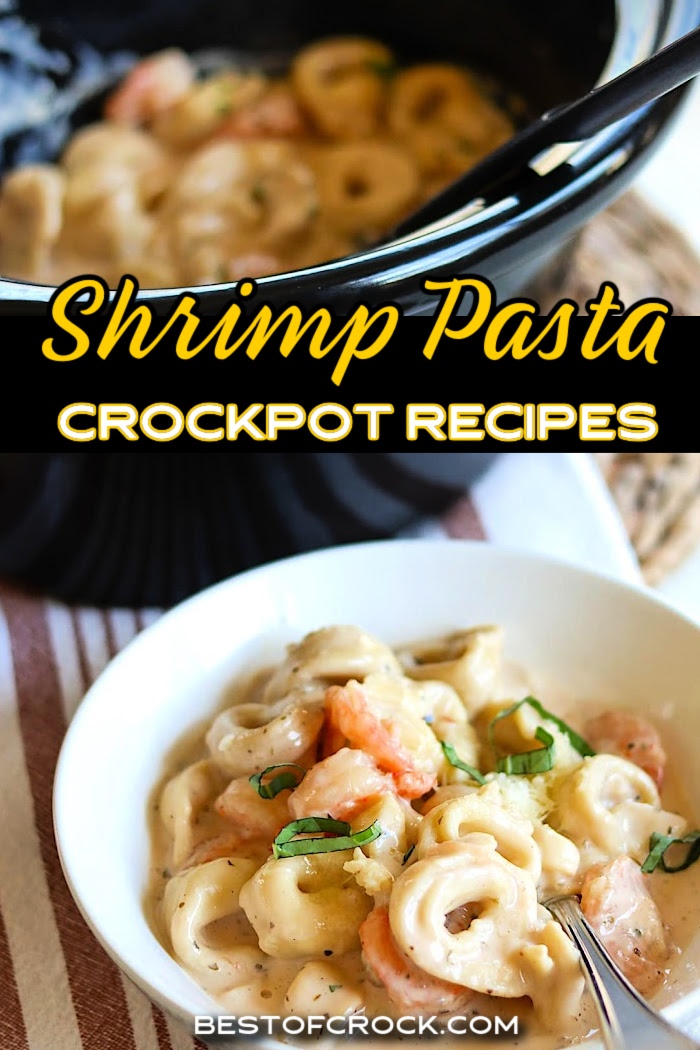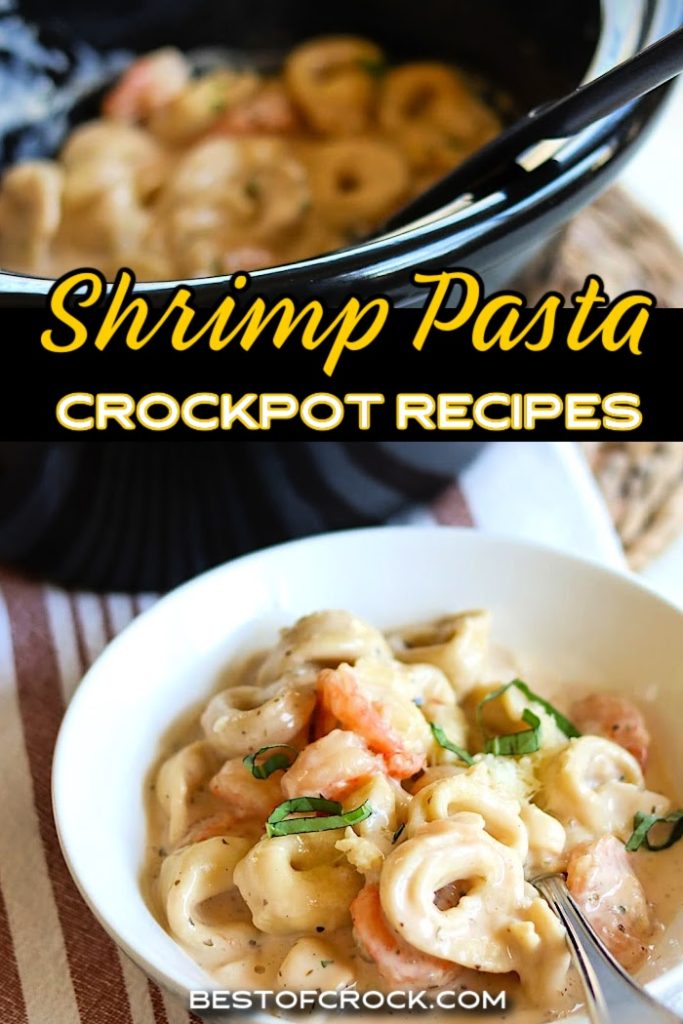 More Crockpot Recipes
Can you Put Frozen Shrimp in Slow Cooker? | These recipes already show us that we can, but what about without the pasta and sauce?
Easy Crockpot Shrimp Recipes | Not a fan of Pasta? That's okay; there are plenty of other ways to enjoy shrimp.
Best Dorm Room Crockpot Recipes | Out of respect for your roommate, maybe don't cook shrimp in a crockpot in a dorm room.
Best Crockpot Zucchini Recipes for Dinner | We don't have to use zucchini in salads alone. There are other ways to enjoy zucchini.
Easy Pork Loin Recipes for the Slow Cooker | Pork loin can feed your family, and there will still be leftovers.