Best Dorm Room Crockpot Recipes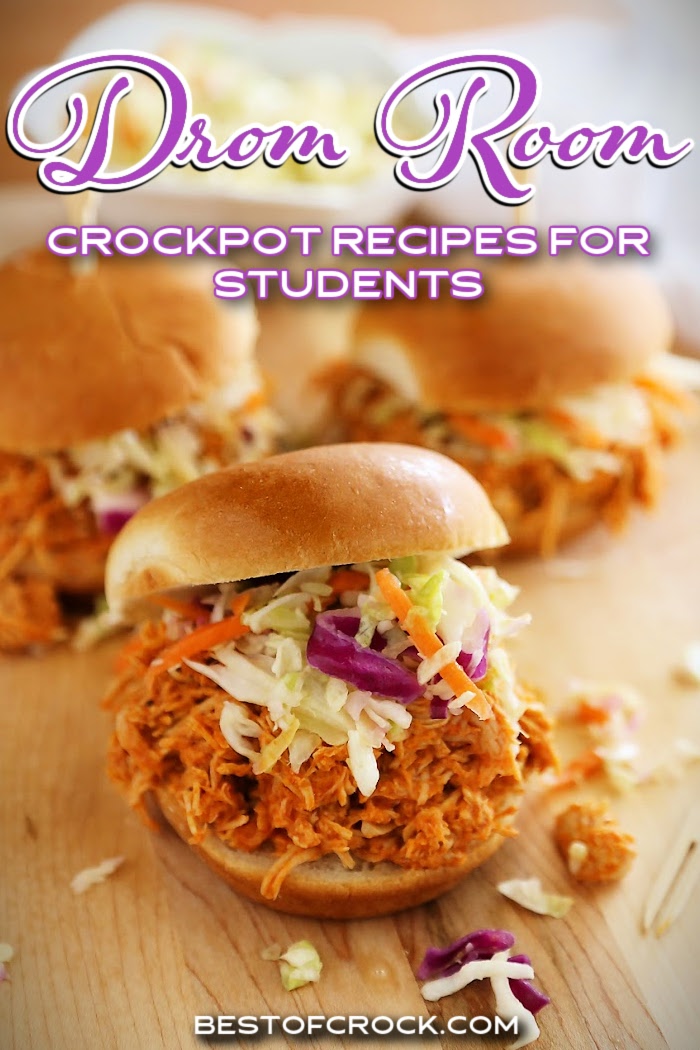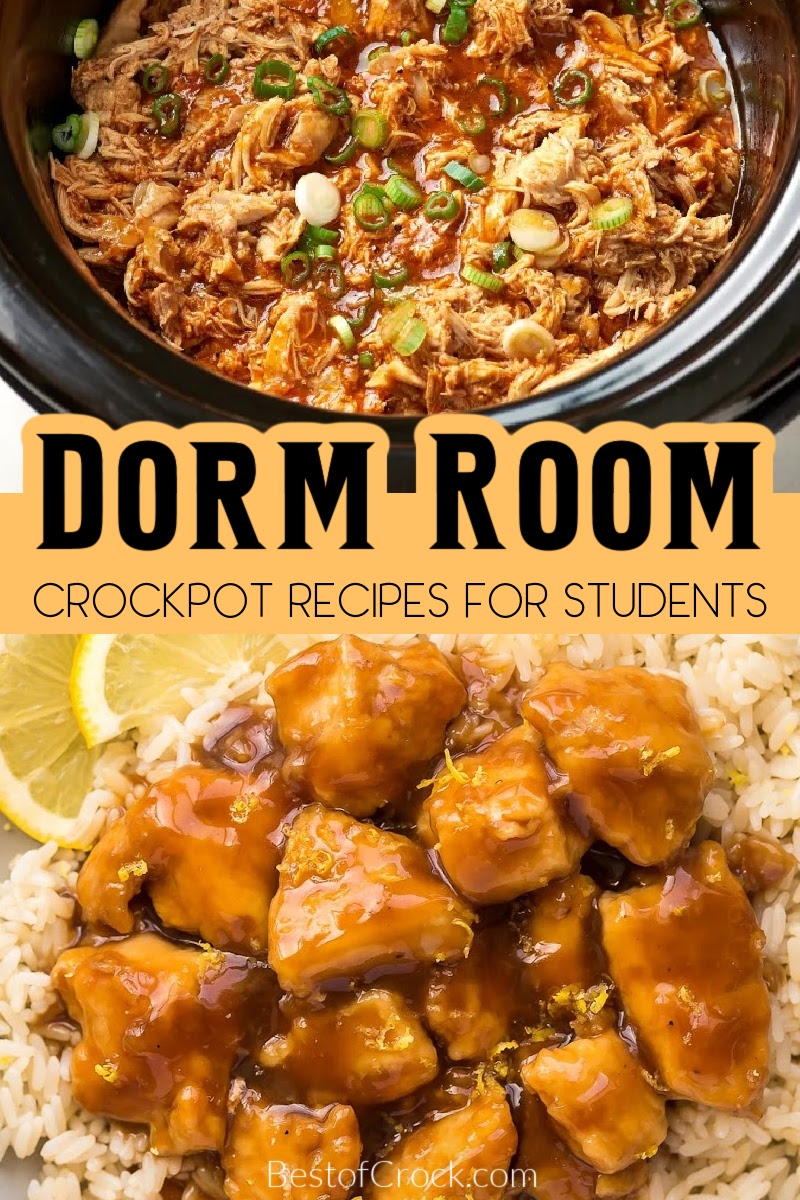 Dorm life is very different from apartment living or living in a home. You don't have as much space; there's no kitchen which means most meals are from fast food or restaurants. But you can get a crockpot and use dorm room crockpot recipes to save money and eat better.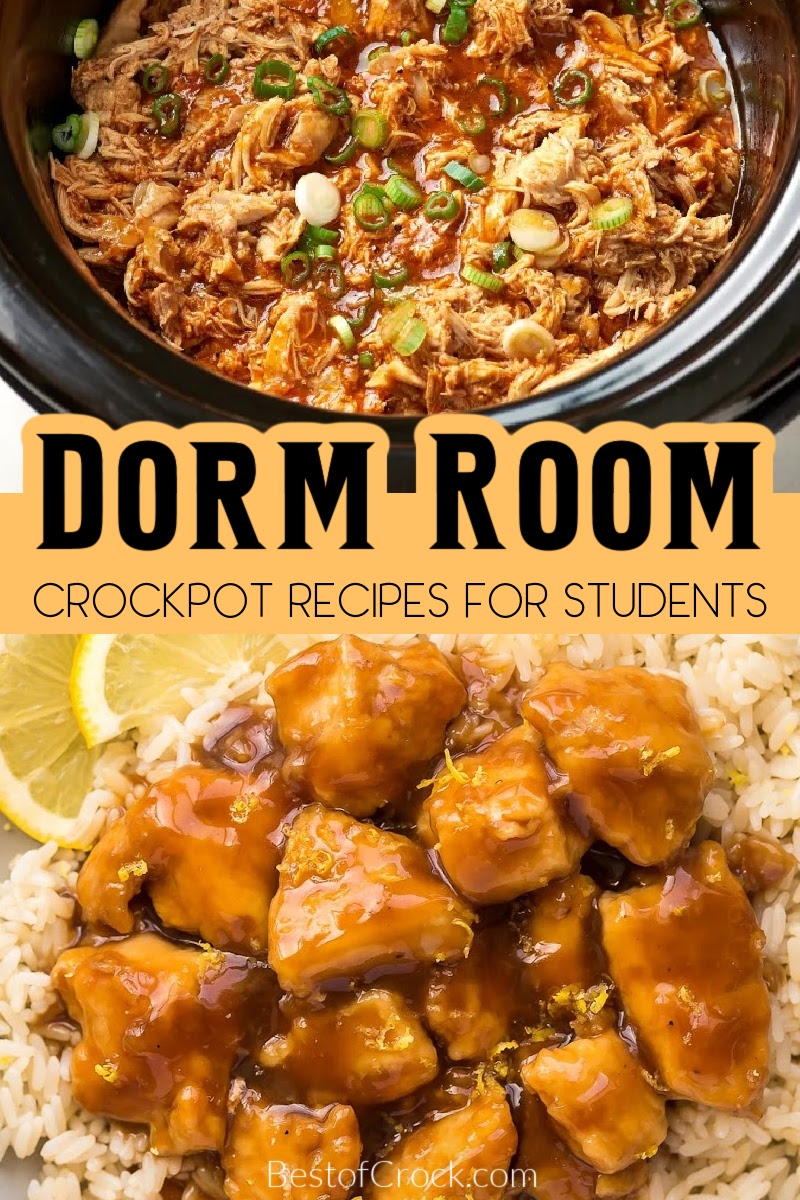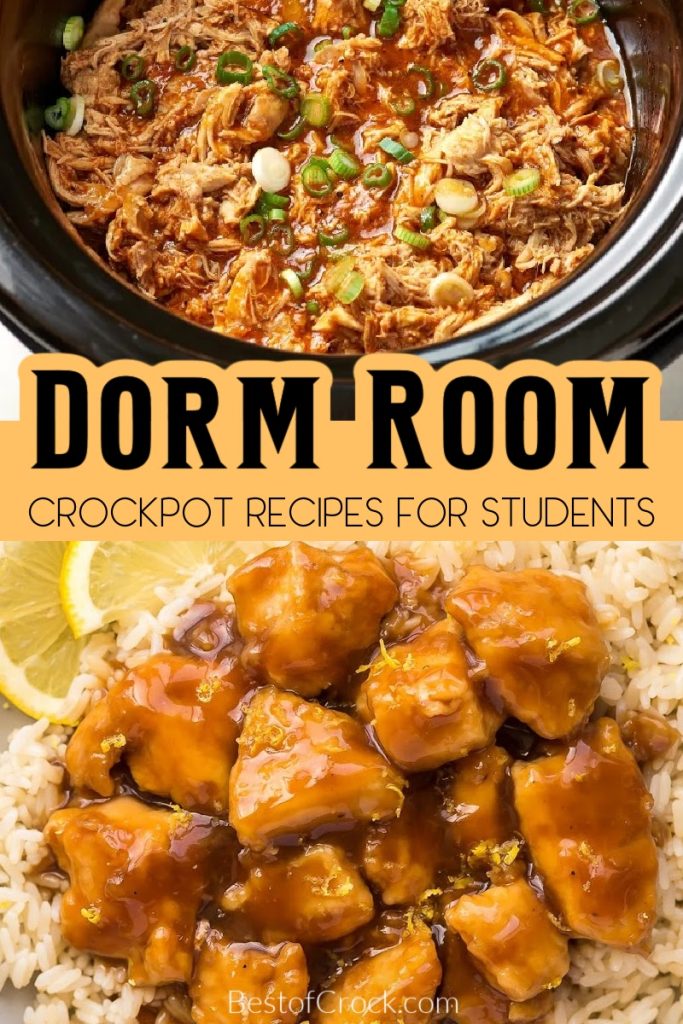 Dorm room crockpot recipes make college recipes easier and clean-up a breeze so you can get back to studying. There is a common college troupe that correctly analyzes what a usual college meal looks like. You will often find ramen is a go-to for college students as well as pizza, chips, and other things that are easy to put together.
Of course, this diet isn't very healthy, but health usually isn't at the forefront of our minds in college. Instead, we're focused on studying, so everything else is a second or third thought. There's nothing wrong with that, everyone has been there.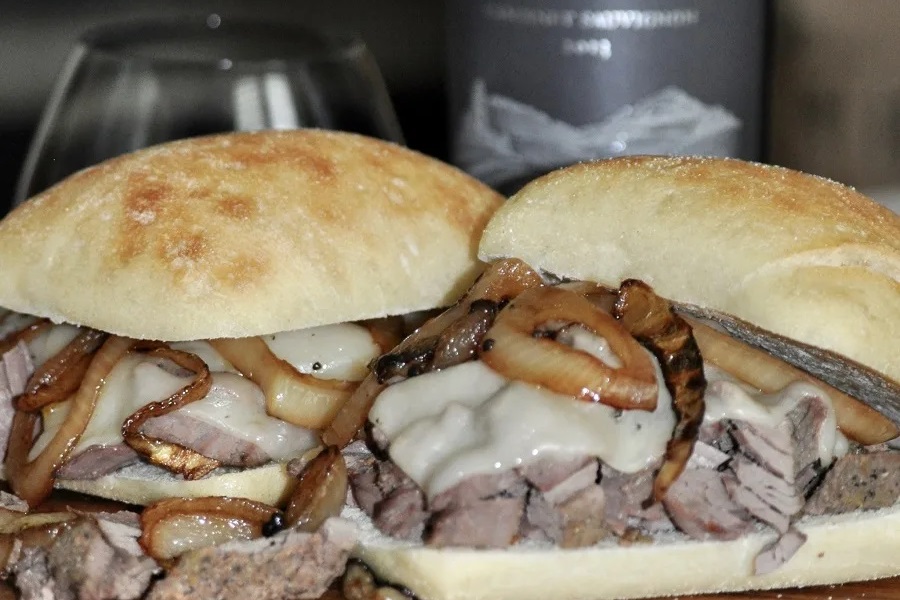 But there are ways to make meals that are more filling, easier to make, easier to clean, and all you need is a crockpot. Dorm room crockpot recipes are recipes that you can go out and shop for, cook, and enjoy in a single day.
You can also find some easy tips to help make this process even easier; more on that later. But the important thing is that you utilize technology to improve your diet, which may increase your mental capabilities since you're getting nutrition.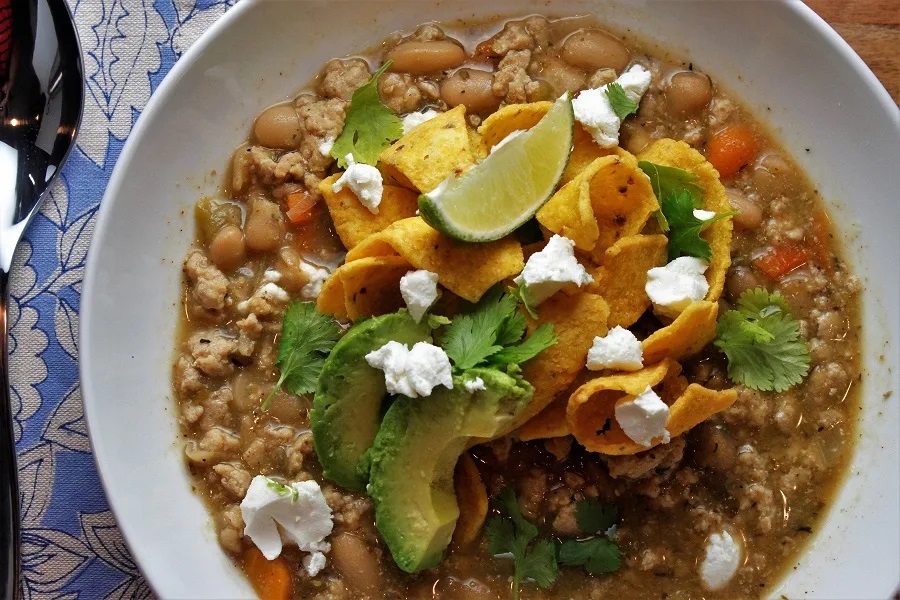 You can also share with others if you'd like to make costs easier and ensure food doesn't go to waste. No more ramen noodles, no more microwave dinners. But the biggest benefit is going to be to your wallet. Making recipes in your dorm is far more affordable than eating out every single day.
Especially if you utilize some of the other dorm room food-saving tips.
Slow Cooker Shredded Beef Sandwiches
Crockpot Gluten Free Granola Recipe
Crockpot Ground Chicken Chili Recipe
How to Make Crockpot Meatballs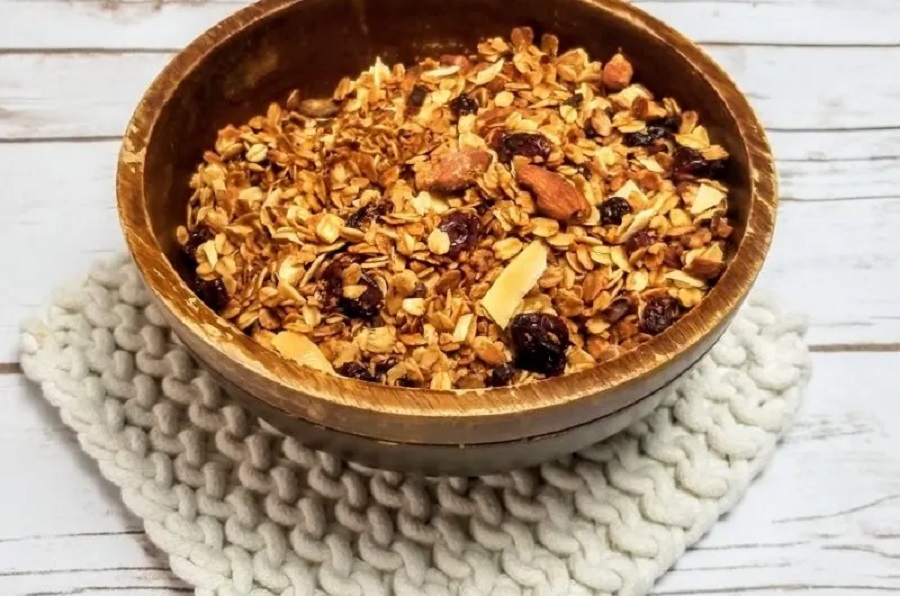 Best Dorm Room Crockpot Recipes
You will notice that these recipes are a far cry from instant ramen noodles. The problem is, how do you cook these recipes when you don't have a normal-sized fridge to store the ingredients? The answer is simple, you'll need to skip grocery day.
Instead, shop for the ingredient you plan to make the next day or the day of, and immediately get them going. The one meal you made today could last you the next few days. This way, you won't need to visit the grocery store daily.
Buffalo Chicken Sliders | The Comfort of Cooking
Tomato Soup | Damn Delicious
Enchilada Casserole | Taste of Home
French Dip Sandwiches | Six Sisters' Stuff
Chicken and Rice | Mandatory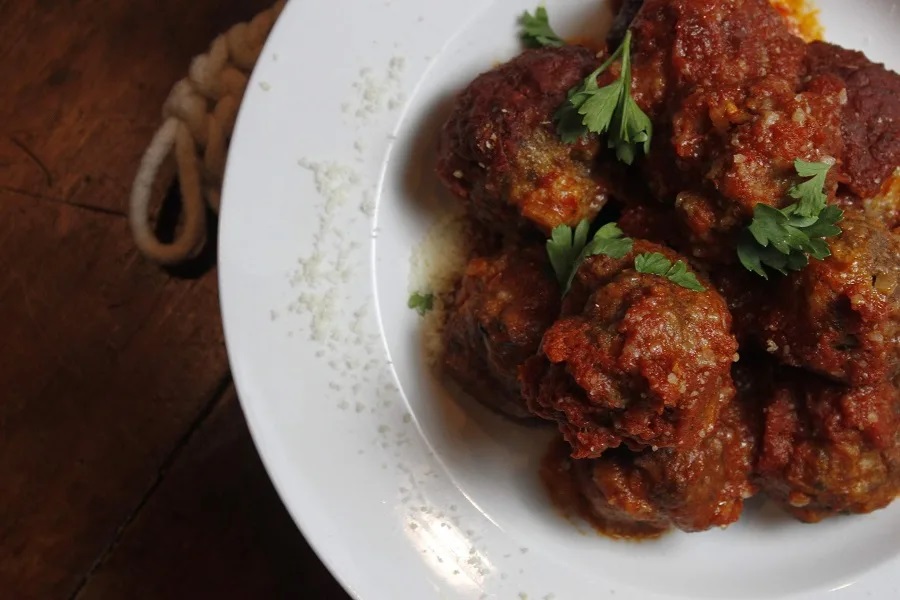 Dorm Room Cooking Tips
The first tip is to invest in a mini fridge. Most dorm rooms won't come with a mini fridge already installed, and kitchen access isn't available to everyone. A mini fridge will make it easier to store ingredients for a day or two before you cook them in your crockpot.
You can also store leftovers in the fridge and just heat them up in a microwave in the mess hall. The investment is definitely worth the cost since you will be saving in the long run on daily meals.
Pot Roast | Southern Living
Honey Lemon Chicken | The Recipe Rebel
BBQ Shredded Chicken | The Kitchn
Street Tacos | Eating on a Dime
Chipotle Beef Burrito Bowls | All The Healthy Things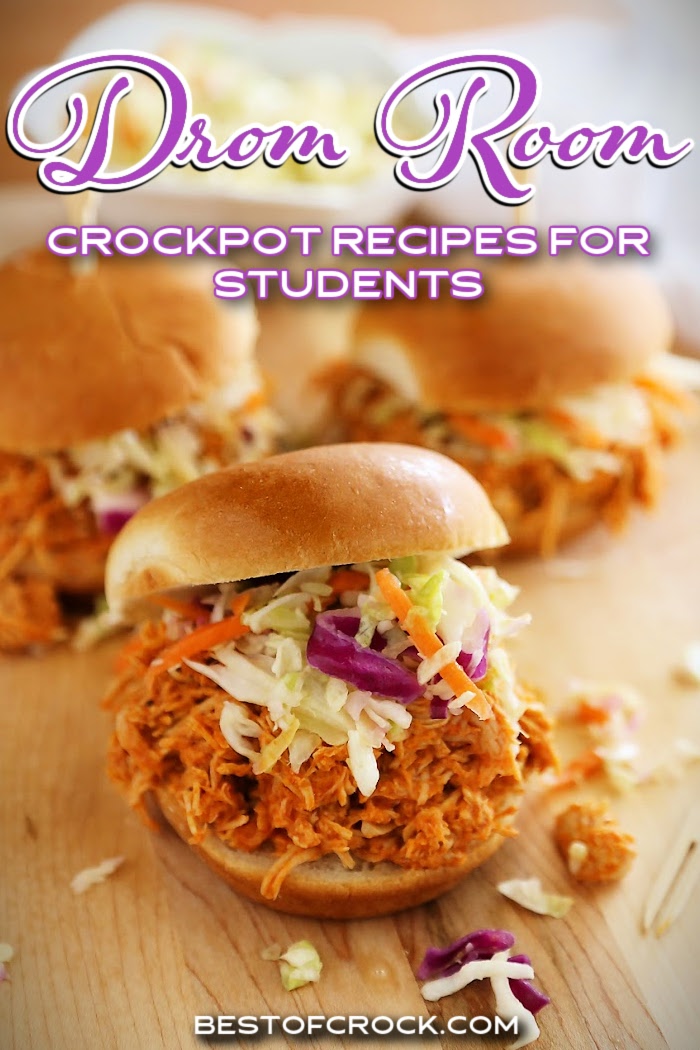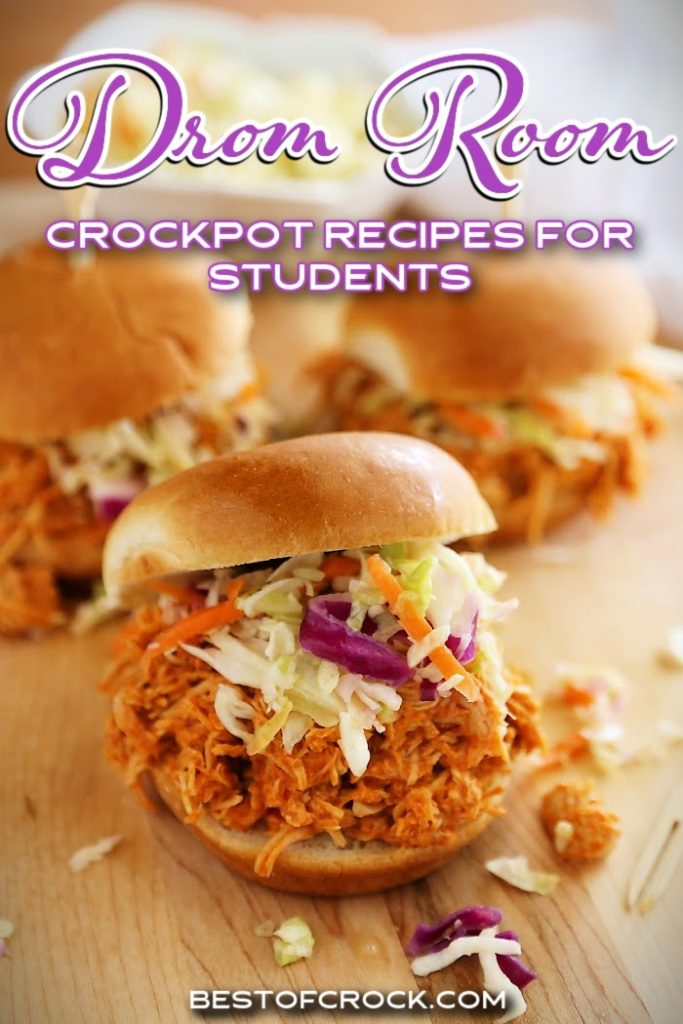 More Crockpot Recipes
Crockpot John Wayne Casserole | Casseroles would be great for a dorm so long as your mini fridge has room for storage.
Dairy Free Slow Cooker Beef Stroganoff | Dairy free recipes will help make grocery shopping a bit easier since you won't need to store a lot in the fridge.
Low Carb Slow Cooker Stuffed Peppers | These stuffed peppers are delicious and easy. They just won't keep for long in the fridge.
How to Make Healthy Crockpot Pizza Casserole | Enjoying the flavors of pizza without the pizza cost is a lot easier with this recipe.
Easy Crockpot Chicken Fajitas with Frozen Corn | Fajitas are delicious but they fall prey to the longevity issue just like stuffed peppers.