Vegetarian Crockpot Recipes for a Crowd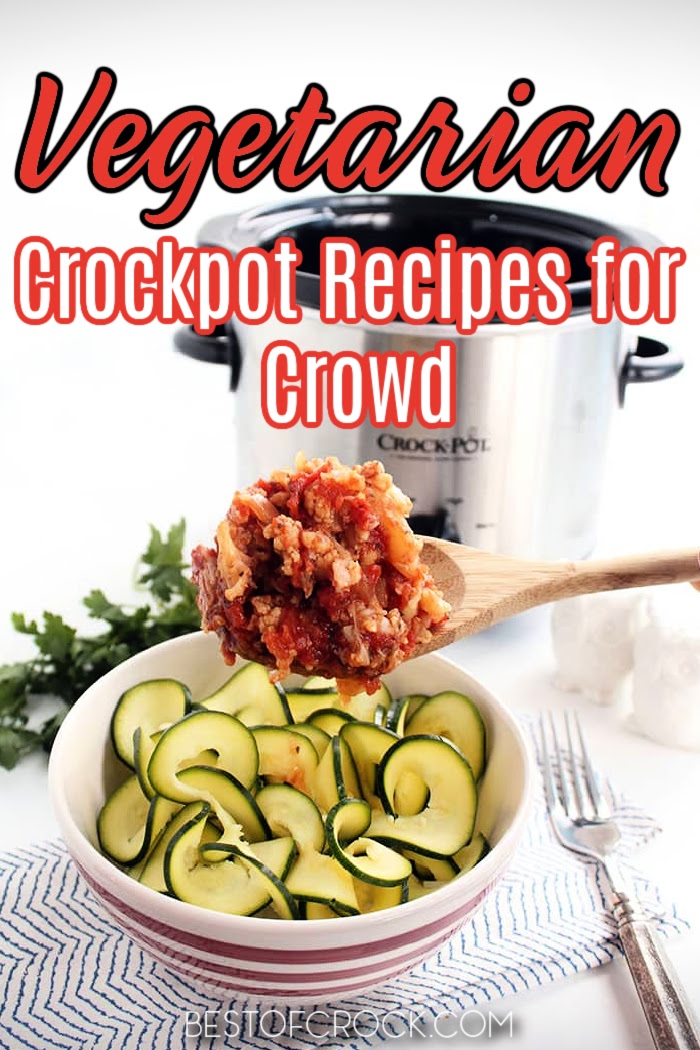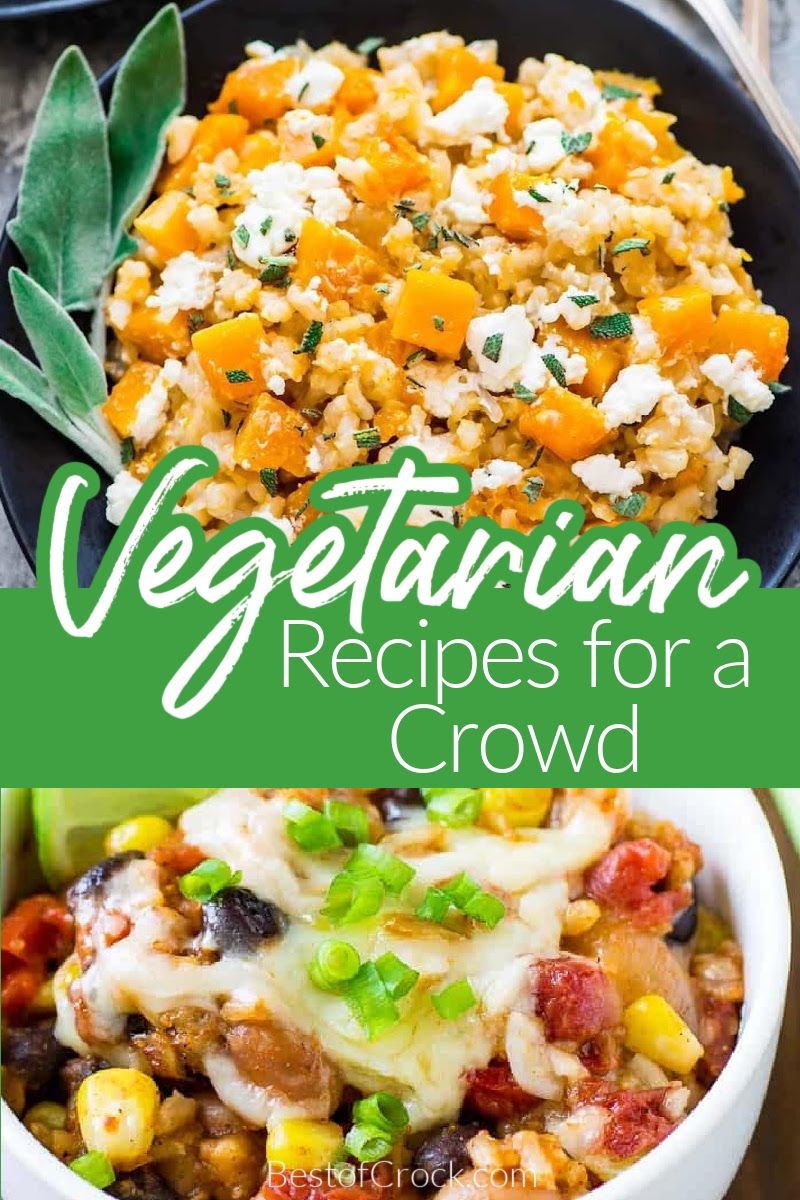 When you are tasked with feeding a crowd, whether that be your own hungry family or a larger gathering, there are a few things to keep in mind: You want to make a filling dish that is easy for you to prep and cook. You also want to take into consideration the tastes and the dietary restrictions of the crowd. Vegetarian crockpot recipes can help.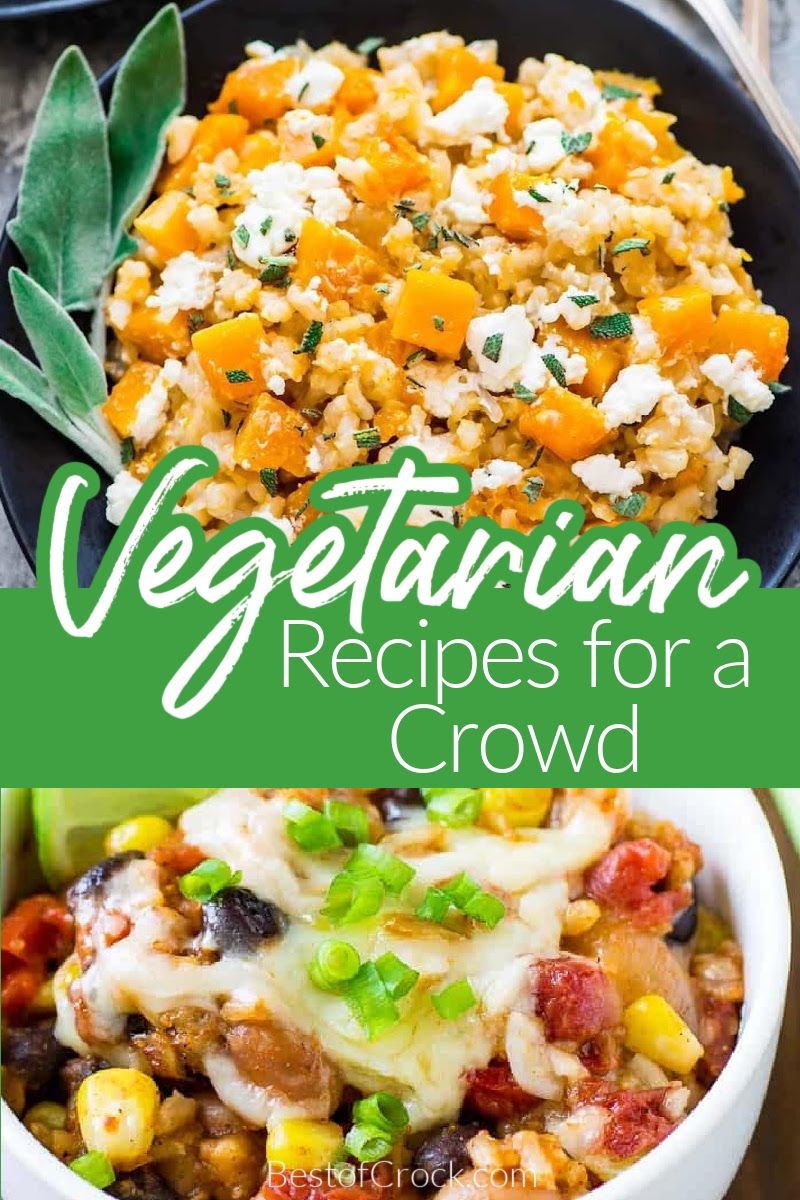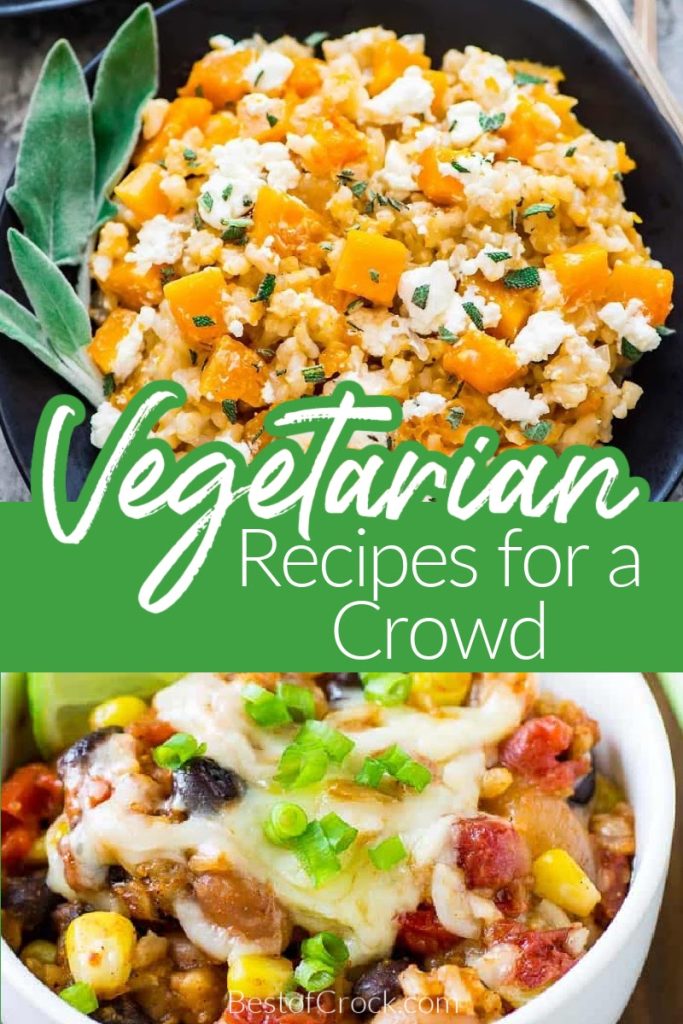 Vegetarian crockpot recipes offer meal prep and dinner party recipe options so everyone can enjoy a delicious recipe, regardless of dietary restrictions. If the hungry crowd you are feeding is vegetarian or even if it has a vegetarian or two among its ranks, they will truly appreciate a dish made with them in mind.
But you also want to please the non-vegetarians in your crowd. And don't forget pleasing yourself with easy prep. These things don't have to be mutually exclusive. This is where we come in. We have rounded up some amazing vegetarian crockpot recipes that aim to satisfy a hungry crowd.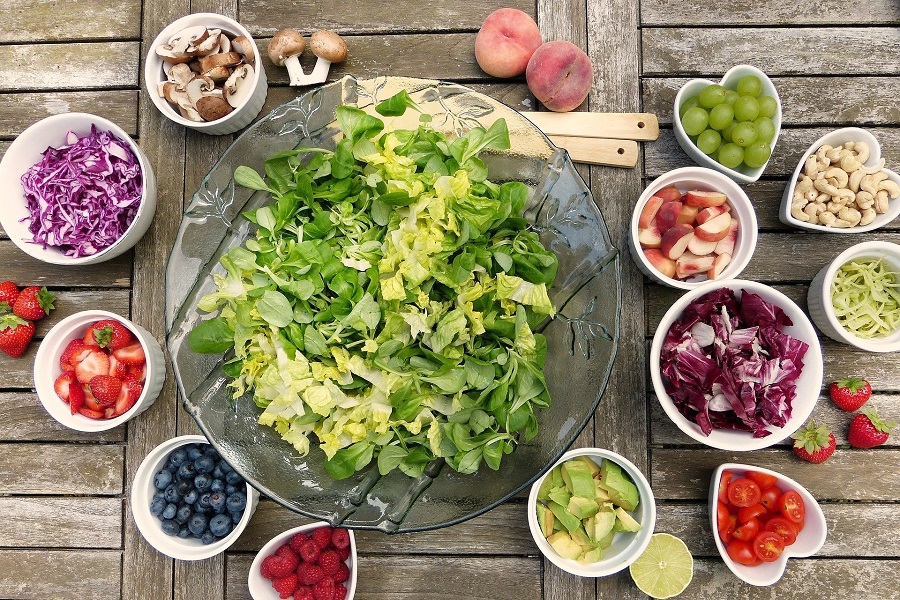 The best news is they all are made incredibly easy for you with the help of your crockpot. Some of the best vegetarian crockpot recipes are also dump and go which means you can even cook as you party. Just dump the ingredients into the crockpot, turn it on, and party away until the food is ready.
Low Carb Overnight Breakfast Casserole | Best of Life Mag
Slow Cooker Vegetarian Chili Mac | Build Your Bite
Slow Cooker Risotto with Butternut Squash | Well Plated
Crock Pot Enchilada Bake | Dizzy Busy and Hungry
Crock Pot Spinach Lasagna | Diethood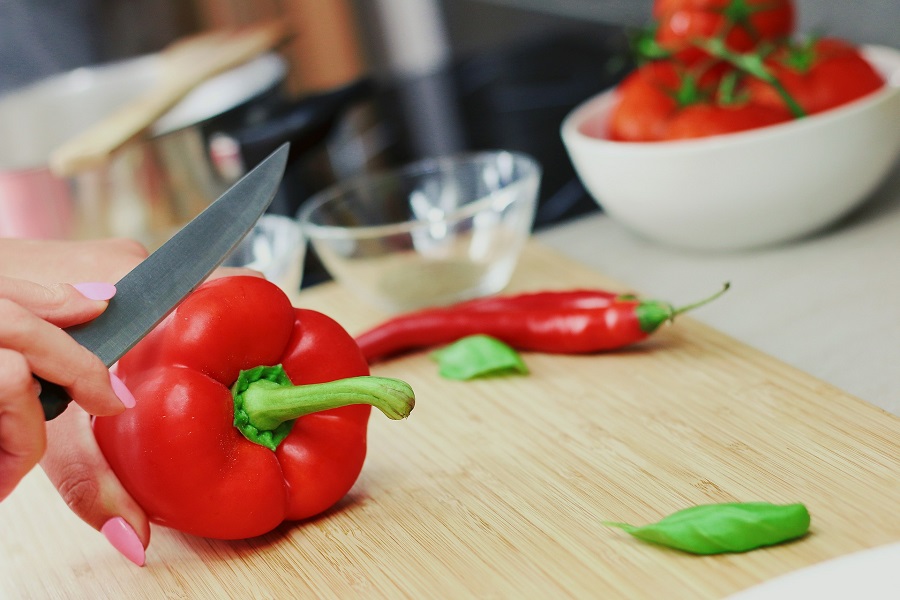 Vegetarian Crockpot Recipes
Vegetarian doesn't have to mean boring or bland and it doesn't have to be difficult to cook. These crockpot vegetarian recipes are full of flavor. Some are vegetarian for the lacto/ovo crowd and others are completely vegan giving you a ton of choices for the specific crowd you will be feeding.
The important thing to remember is to be careful as you cook if you are not the vegan also doing the eating. The last thing you want to do is cross contaminate vegetarian food. You can easily do this by cleaning the surfaces in your kitchen after cooking meats or with dairy.
Crockpot Minestrone | How Sweet Eats
Spicy Slow Cooker Chickpea Chili | Sweet Peas and Saffron
Slow Cooker Vegan White Bean Stew | Cafe Johnsonia
Crock Pot Cauliflower Bolognese | Inspiralized
Crock Pot Mushroom Stroganoff | Easy Cheesy Vegetarian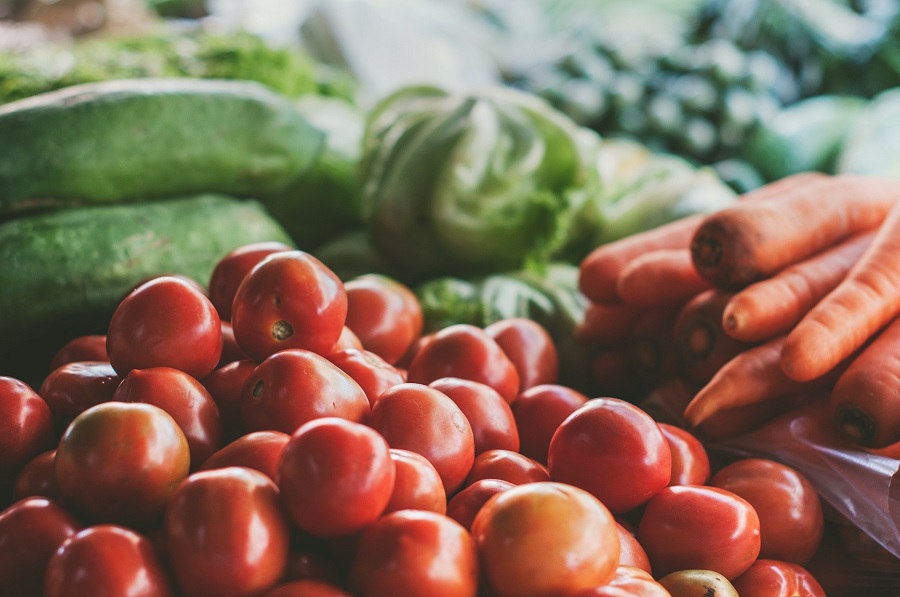 Crockpot Party Recipes
A bonus of using your crockpot for a crowd-pleasing dish is that you can transport easily and keep it warm until everyone is ready to eat. Crockpots are just overall amazing cooking tools. You can do so much with your crockpot and none of it takes much effort at all.
Not to mention, cleanup is always a breeze. You can make anything in your crockpot and easily get the leftovers off the inside of the pot. That is especially welcomed during parties. There is no need to fret the clean up afterward, you will have enough to clean already.
Crock Pot Quinoa and Vegetables | Moms With Crock Pots
Vegan Gluten-Free Slow Cooker Lasagne | Vegan Chickpea
Vegan Slow Cooker Chick'n Rice | Plant Power Couple
Slow Cooker Tofu Butter "Chicken" | Jessica In The Kitchen
Slow Cooker Coconut Curry Lentils | Budget Bytes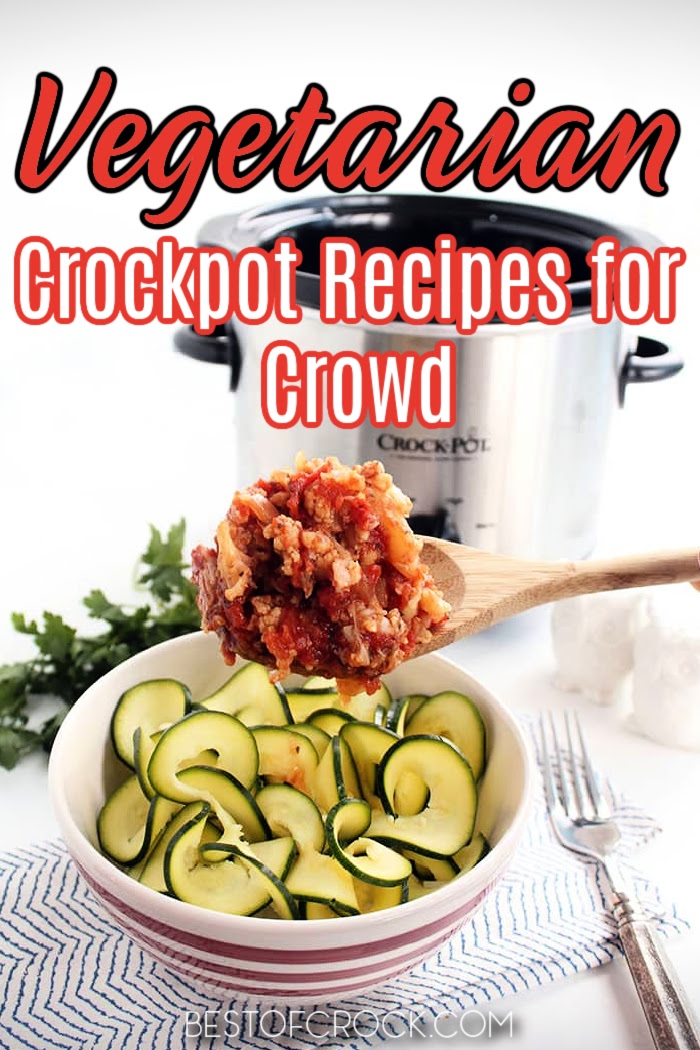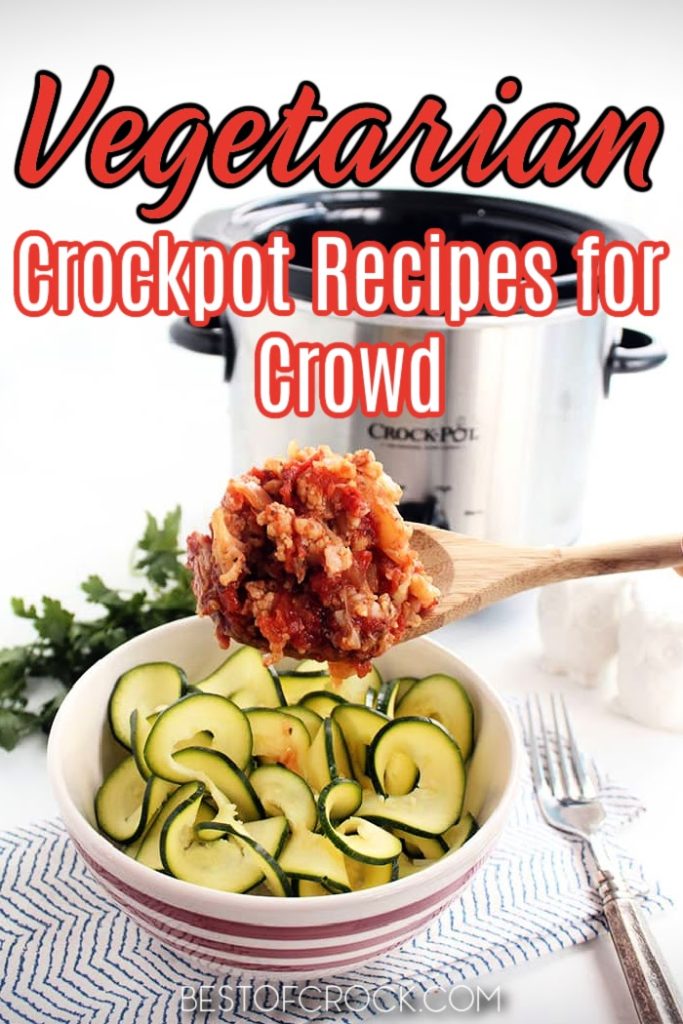 More Crockpot Recipes
Crockpot Cheese Dip with Beans (No Velveeta) | No party is complete without some sort of dip. This cheese dip is perfect for veggies, chips, or whatever other finger foods go well with cheese.
Salsa without Onions Recipe | But no dip table is complete without salsa. Yes, this salsa you cook, and it gives it a nice, roasted flavor that is truly restaurant style at home.
Slow Cooker Monkey Bread Recipe | Dessert wouldn't hurt anyone either. Everyone can pull themselves off a piece of this monkey bread.
Slow Cooker Pulled Pork Recipes for a Party | Pulled pork is not a staple…yet. Can we make pulled pork a mandatory for every party we host?
Crockpot John Wayne Casserole | Casseroles are also great at parties because they are easy to make, filling, and everyone can serve themselves straight from the crockpot itself.