10 Best Crockpot Recipes for Camping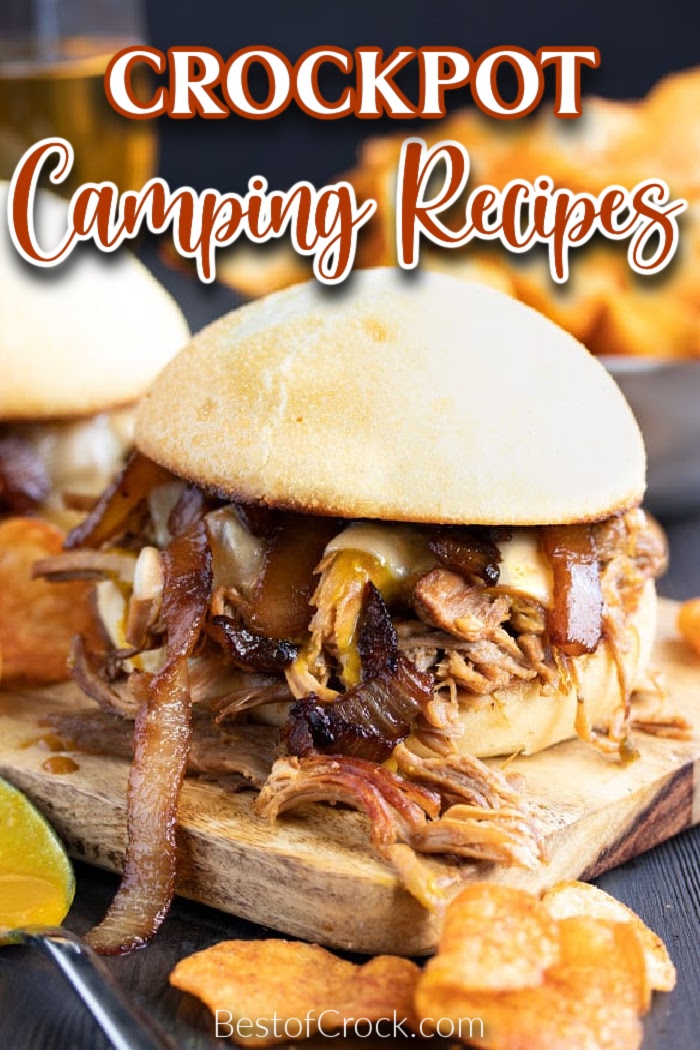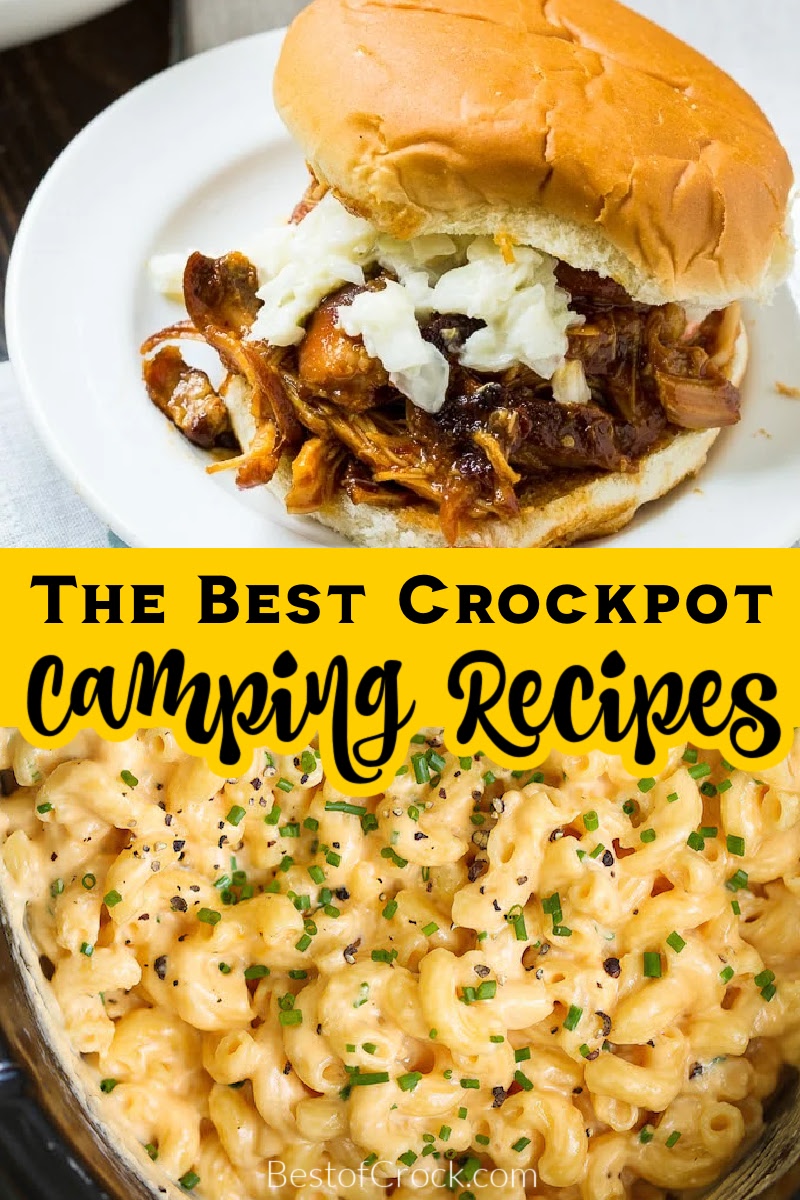 RV camping is a fun way to spend a weekend with family or friends. But cooking in an RV is a little more difficult. Some RVs are set up with kitchens, and some just have outlets. Either way, the best crockpot recipes for camping will make cooking easier for us all while RV camping.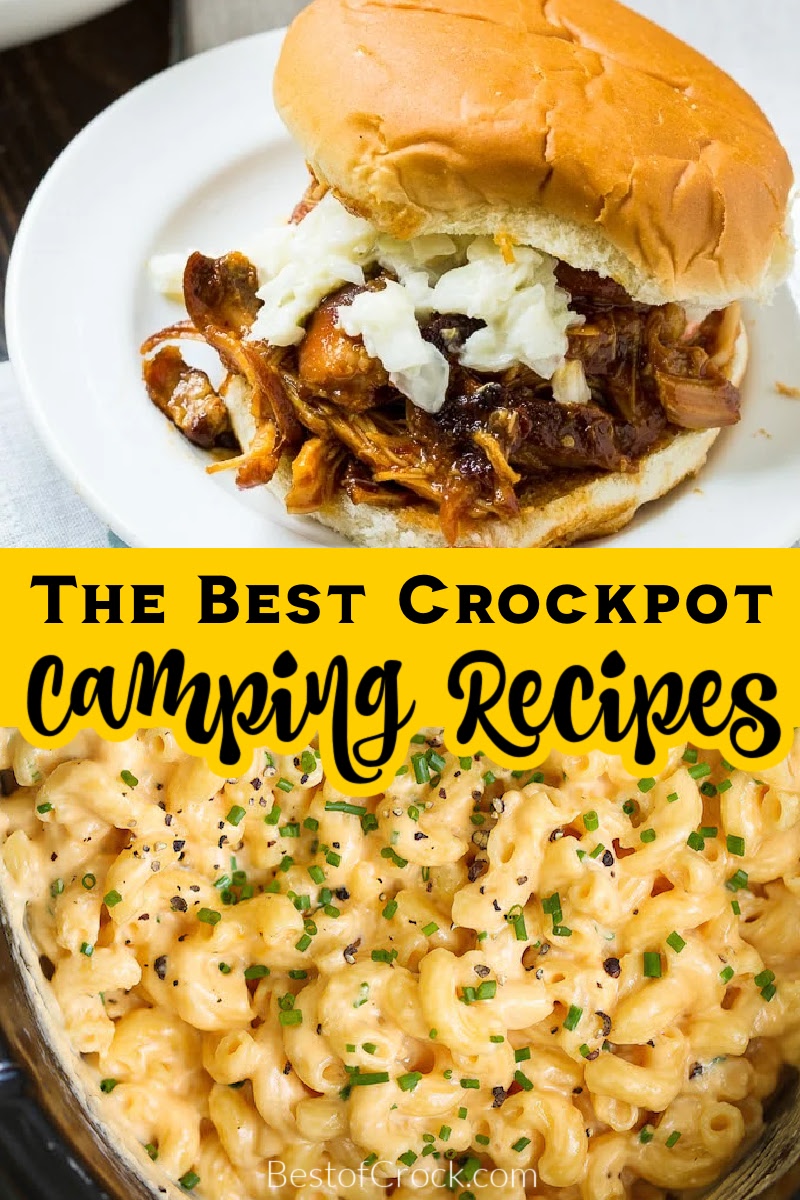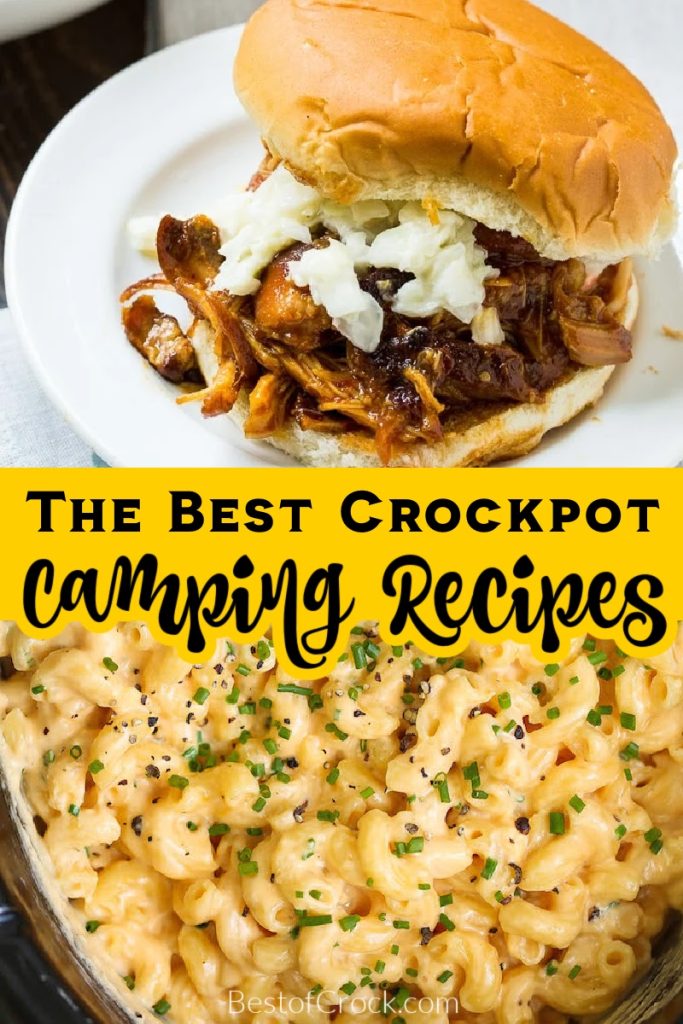 The best crockpot recipes for camping can help you fuel up on delicious meals for your hiking, swimming, and other camping activities. RV campers come in all different shapes and sizes and with additional features.
You can find a big RV with a small kitchen inside that will allow you to cook whatever you want. You will be constrained to a small area, but it will be enough to get the job done. There are other RVs that won't come with a kitchen at all.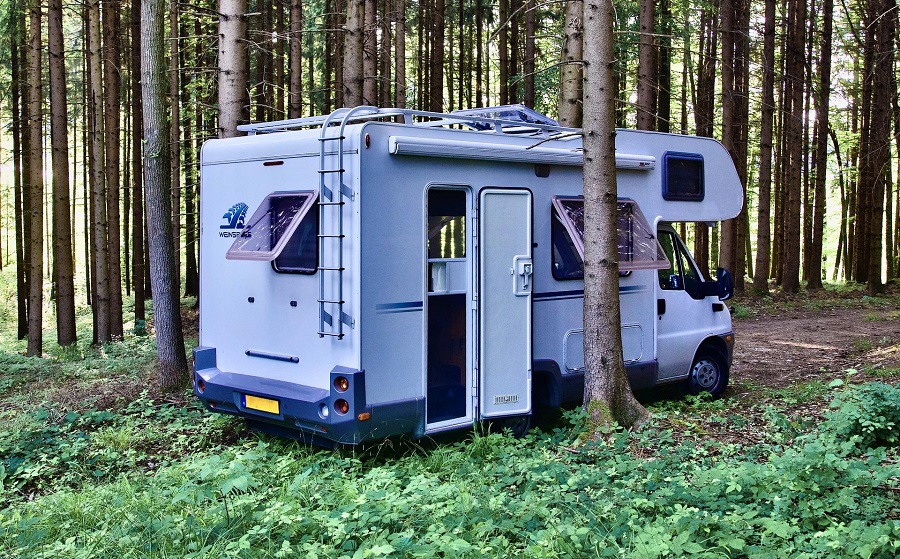 People without kitchens in the RV will rely on fire to cook their food which is fun as well. But sometimes, we want a meal that replenishes our energy and is delicious as well. We can't just ditch our excellent taste in food just because we're camping.
Luckily, we can turn to the best crockpot recipes for camping. RVs, whether they have kitchens or not, will usually come with an outlet. An outlet is all you will need to cook using your crockpot. The best part is that the heating element does not use fire in any way.
This means you can easily set your crockpot to start cooking while you go out on a hike. You will have a hot, delicious, ready-to-eat meal once you get back from the hike. Is there anything better than finishing a hike and enjoying a delicious meal immediately afterward? The answer is no; there is nothing better.
Pulled Pork Sandwiches | Cooks with Cocktails
Campfire Potatoes | The Magical Slow Cooker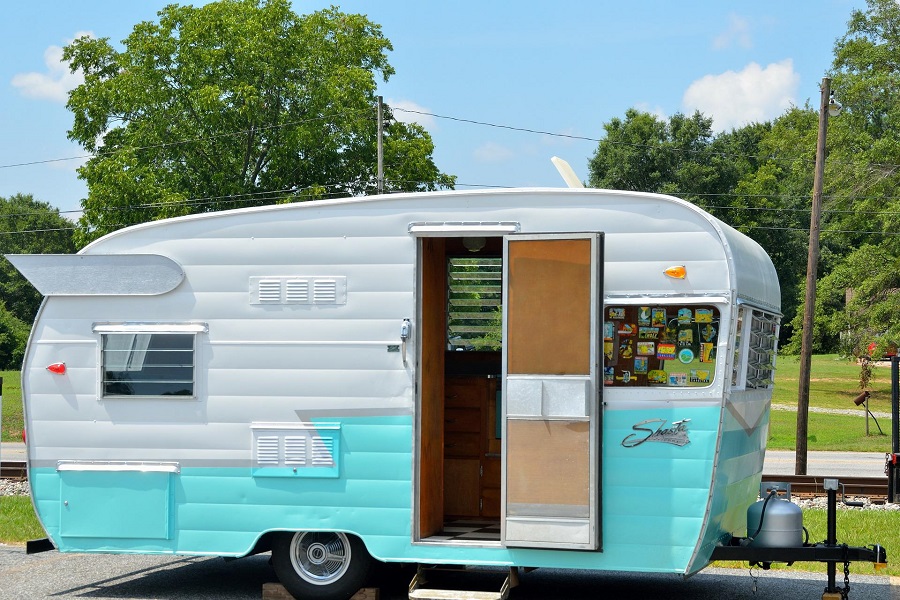 Crockpot Recipes for Camping
Most of the food that we want to eat when we are camping are foods that are filling and smoky. Smoky foods just feel like they should be enjoyed while sitting around a fire in the middle of a forest. But smoky isn't the only flavor we want in the woods.
You can enjoy a variety of meals thanks to your crockpot. In fact, these recipes are enough to cover you for the entire trip, maybe even multiple trips.
Camp Stew | Tammilee Tips
Four Cheese Mac and Cheese | Damn Delicious
Bourbon Bacon Chicken | Spicy Southern Kitchen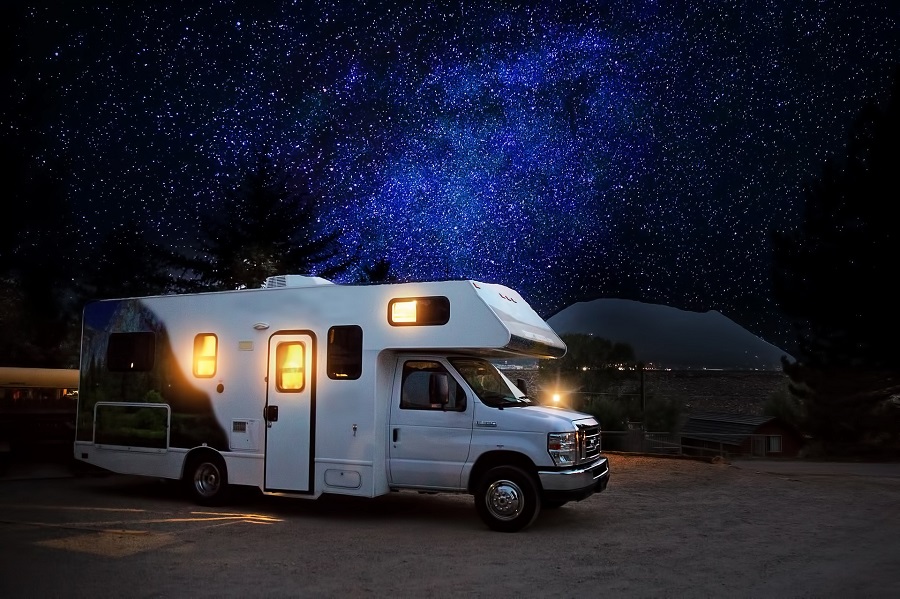 Plan Ahead
RV camping isn't like tent camping. You will have space to prep ingredients in the RV and should hold off on preparing some stuff. But there are some things that you will want to prep ahead. For example, making a crockpot chili will require a lot of dicing.
You can quickly dice in the RV, but do you want to spend that time chopping? Your best bet is to prepare as much ahead of time as possible. You can use a cooler to store foods that need to be refrigerated if you don't have a refrigerator in the RV.
Blueberry French Toast | Recipes That Crock
Beef Vegetable Noodle Soup | Mel's Kitchen Cafe
Trip Tip Burritos | KOA
Steak Fajitas | Diethood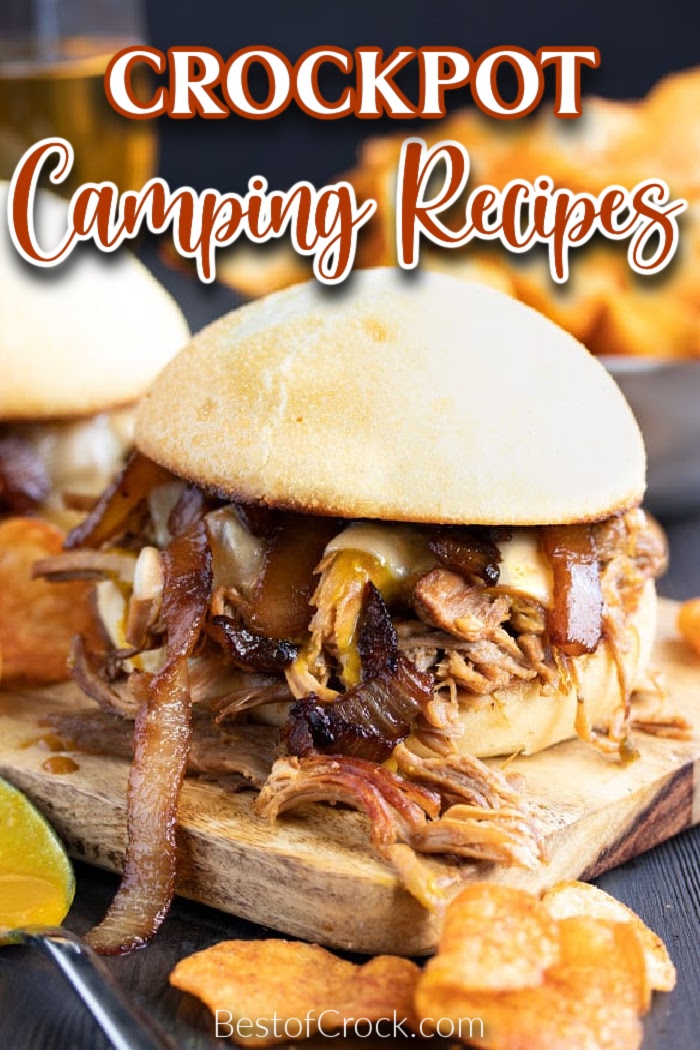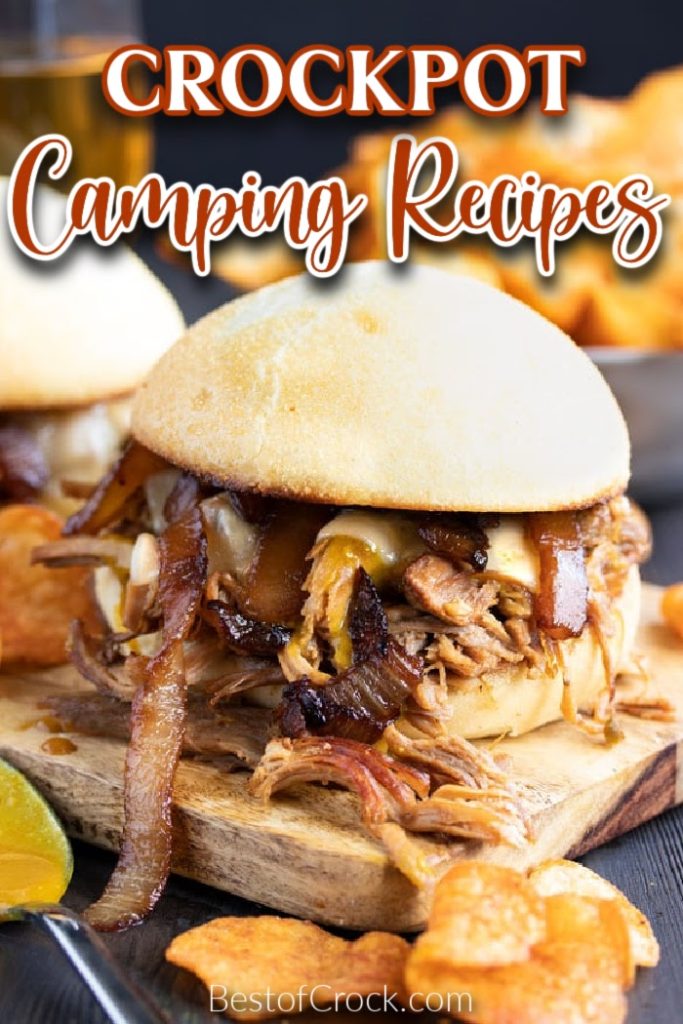 More Crockpot Recipes
Crockpot Turkey Chili Without Beans | Chili is the perfect dish for camping, though you will need to prep the ingredients beforehand.
Budget Friendly Beef Stroganoff | Stroganoff is not exactly a camping meal, but it is still a delicious slow cooker recipe.
How to Make Crockpot BBQ Ribs | Crockpot ribs are perfect for those who use time as an ingredient in their cooking.
Beef Barbacoa Crock Pot Recipe | Beef barbacoa is delicious and can be served in multiple ways that each add a different layer to the experience.
Slow Cooker Monkey Bread Recipe | You can't forget about dessert. Crockpots are capable of making some amazing desserts.