Time Saving Instant Pot Jokes to Share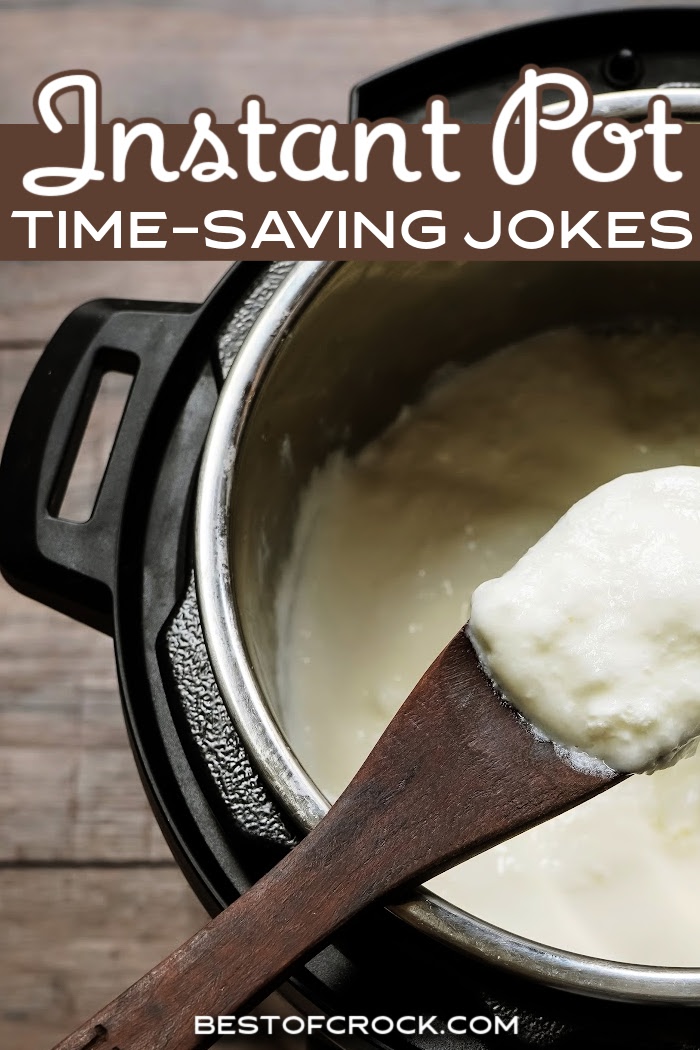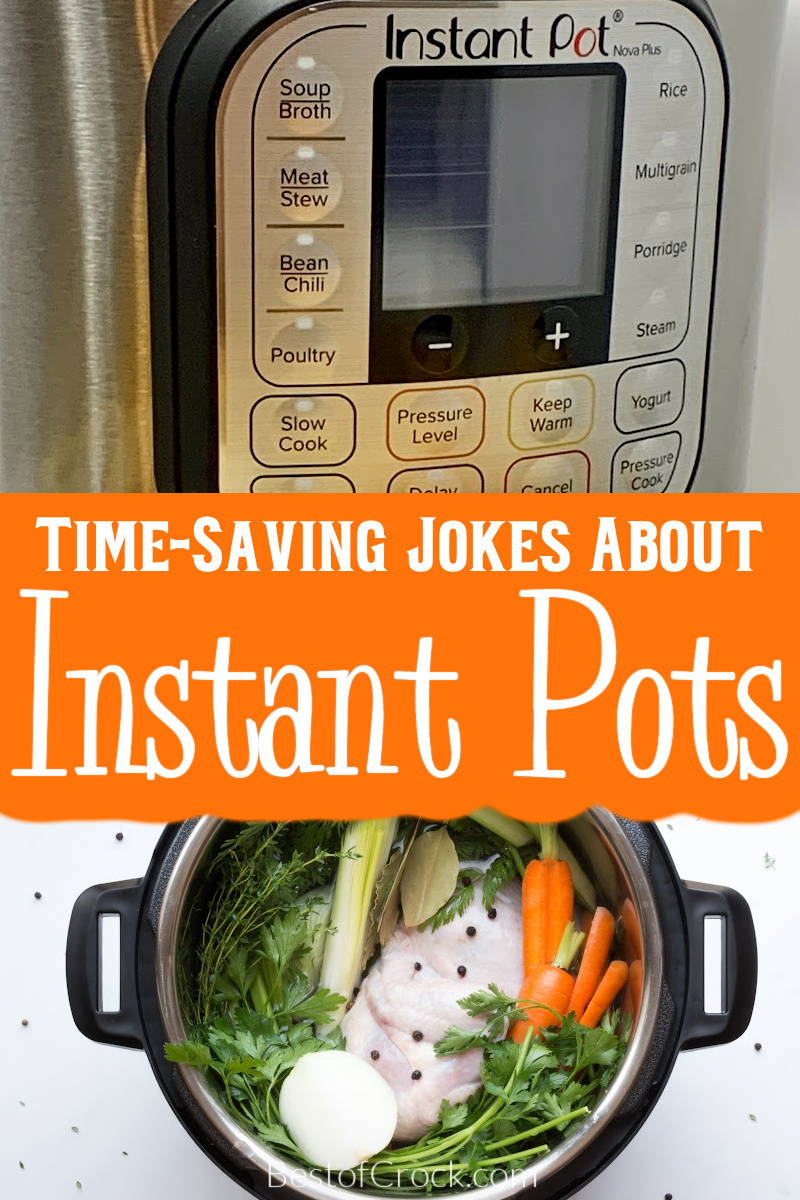 One of the biggest obstacles when making dinner is not the cooking itself, but the time. Time is the death of a good meal. But we can prevent that from happening by using Instant Pot recipes. We can also use some time saving Instant Pot jokes to kill some of the time we saved by using one.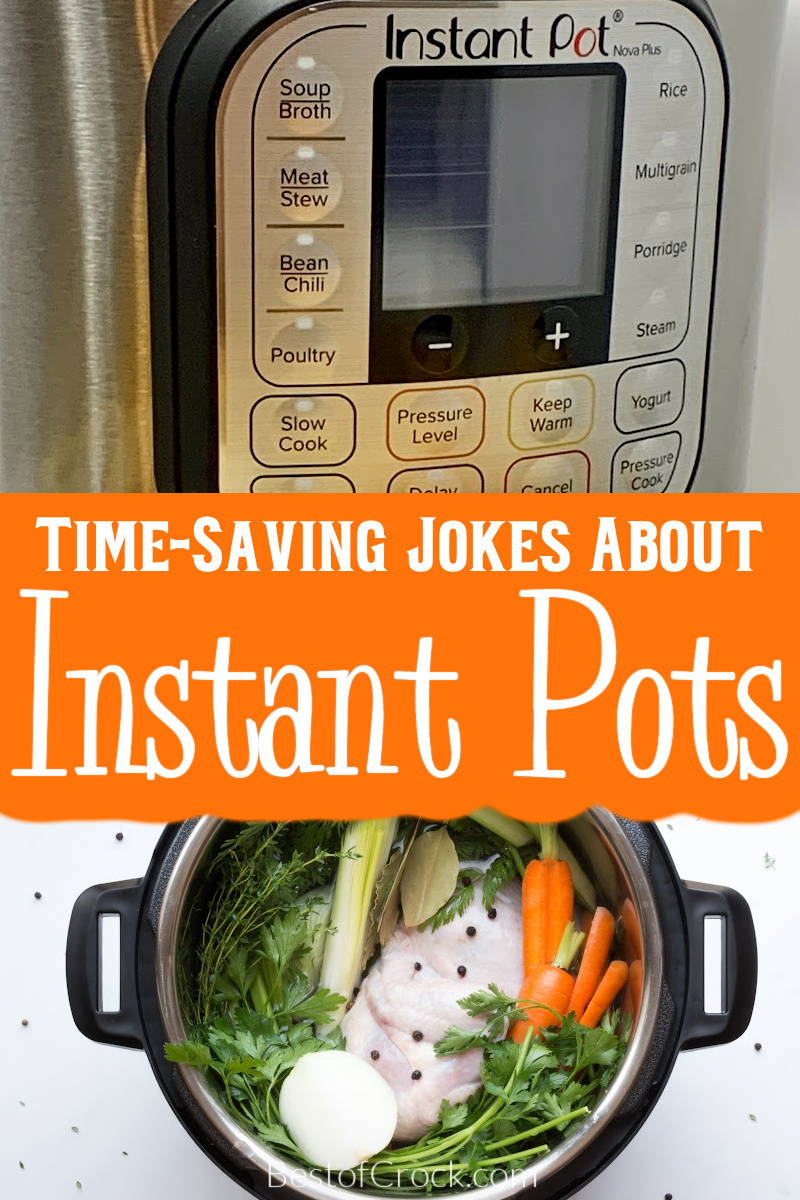 Time saving Instant Pot jokes are perfect for laughing during the time you saved cooking amazing Instant Pot recipes. What is an Instant Pot? Most of us know by now what an Instant Pot is, but we don't fully understand it.
How can you take a recipe that takes an hour or two and cut it down to half an hour? The answer is a combination of cooking methods used in one! The Instant Pot uses a combination of heat, steam, and pressure to cook food more efficiently.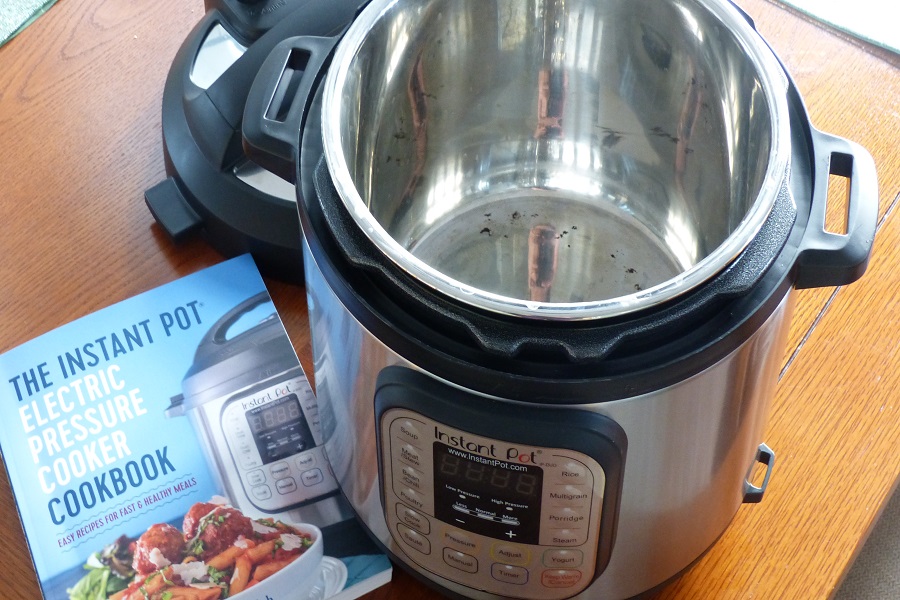 You can take a lasagna recipe and turn it into an Instant Pot lasagna recipe that takes half the time, if not less. The steam heat helps cook the outside, and the steam helps cook the inside. Together, these cooking methods are enhanced by adding pressure which pushes the heat through the food.
The result is a delicious meal that takes half the time because you aren't just heating things up. You're heating things up with three different heating elements. The question is, what do you do with all of the time you saved cooking Instant Pot recipes?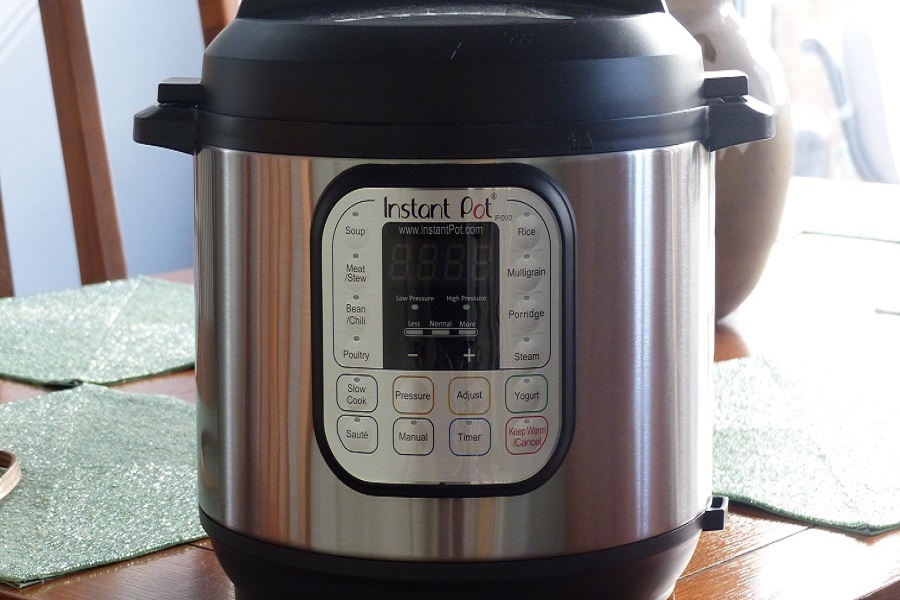 The answer is laugh at time because you beat it! These time saving Instant Pot jokes are the perfect for laughs during that short period of time that you will be cooking. There is nothing better than knowing you've beat time and got a delicious meal out of the battle.
Time Saving Instant Pot Jokes to Share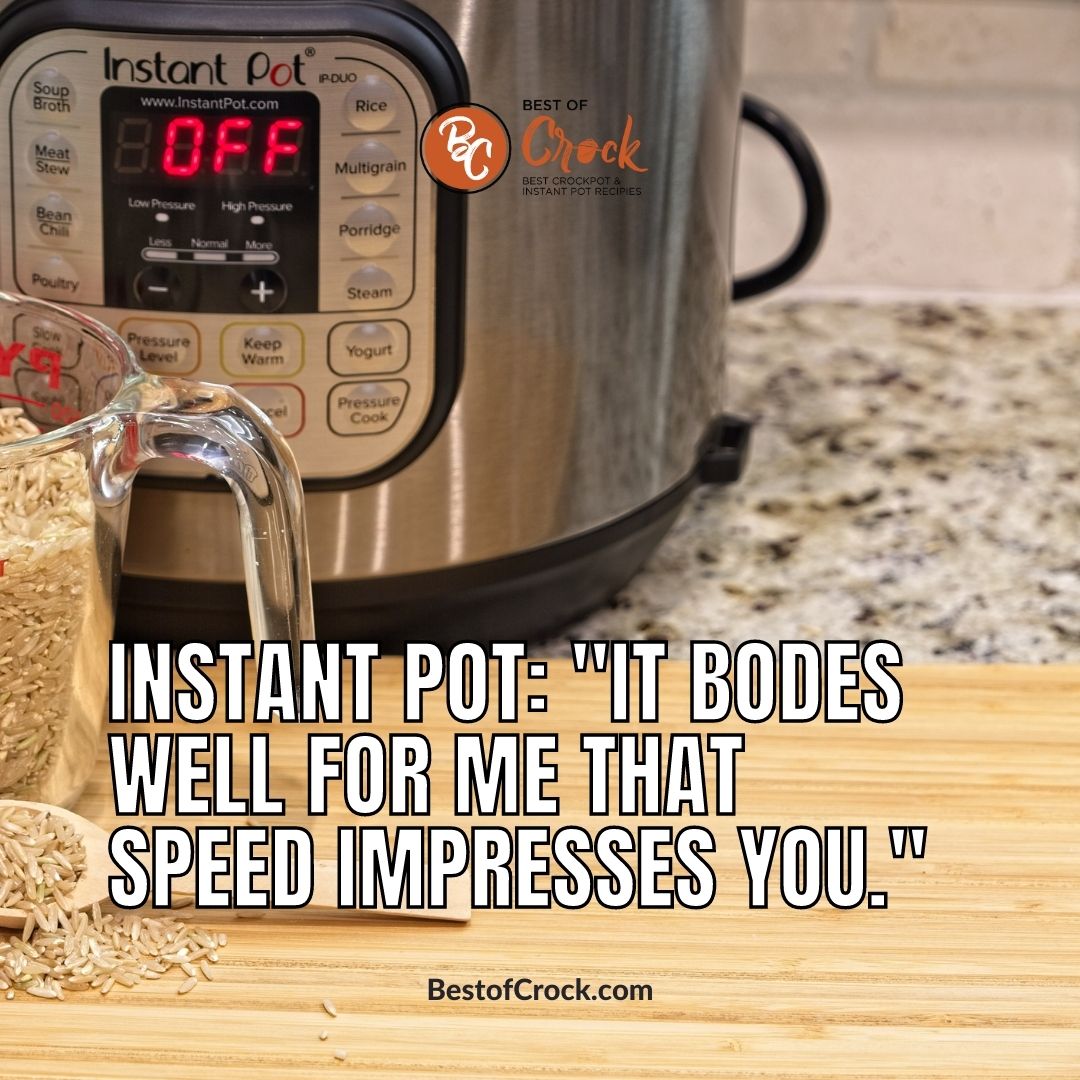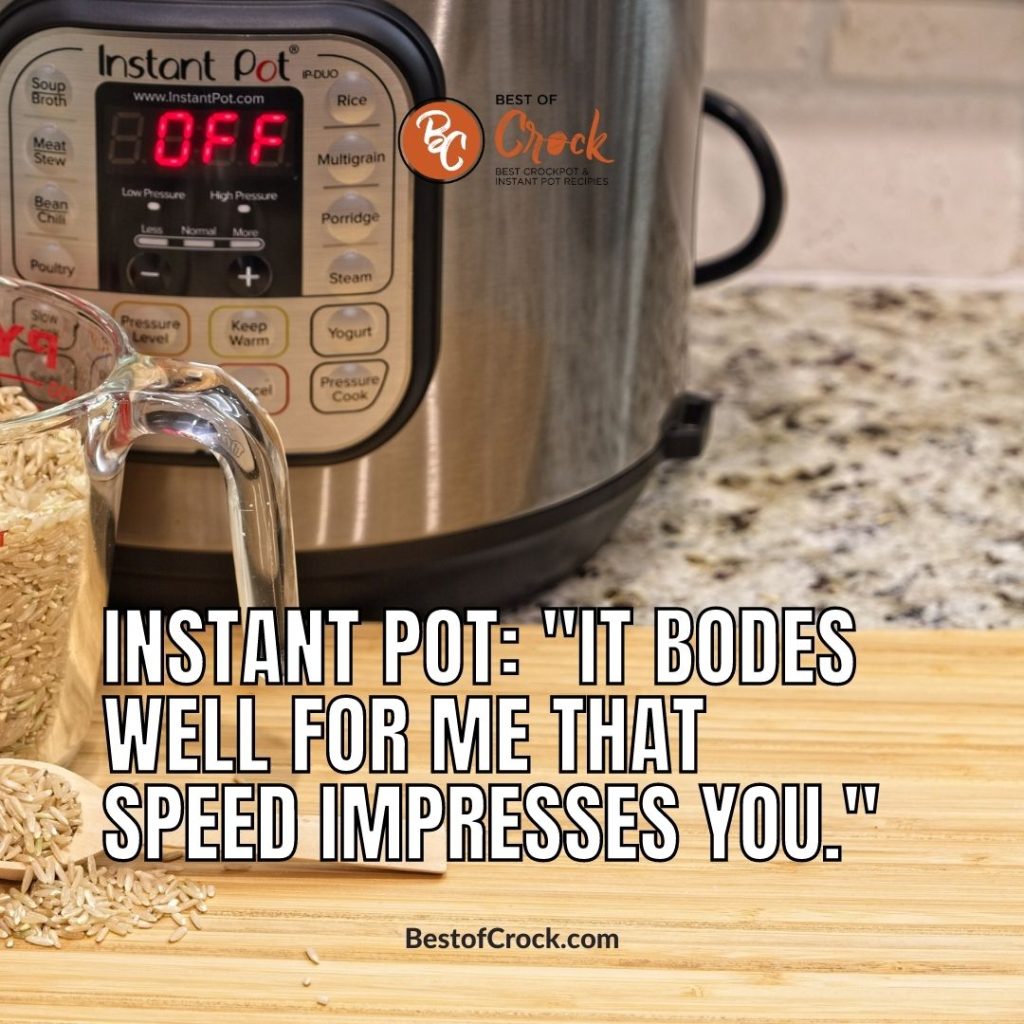 Instant Pot: "It bodes well for me that speed impresses you."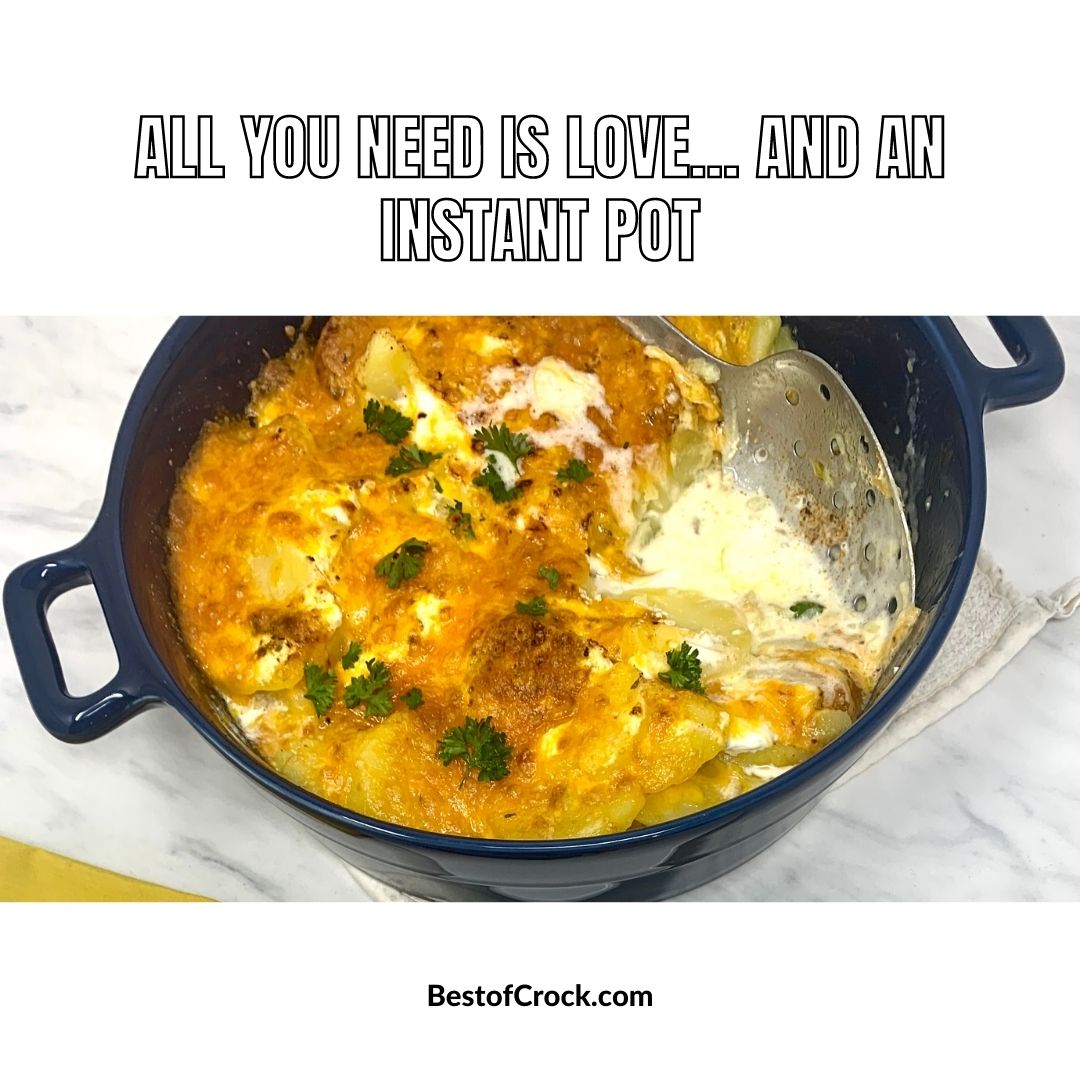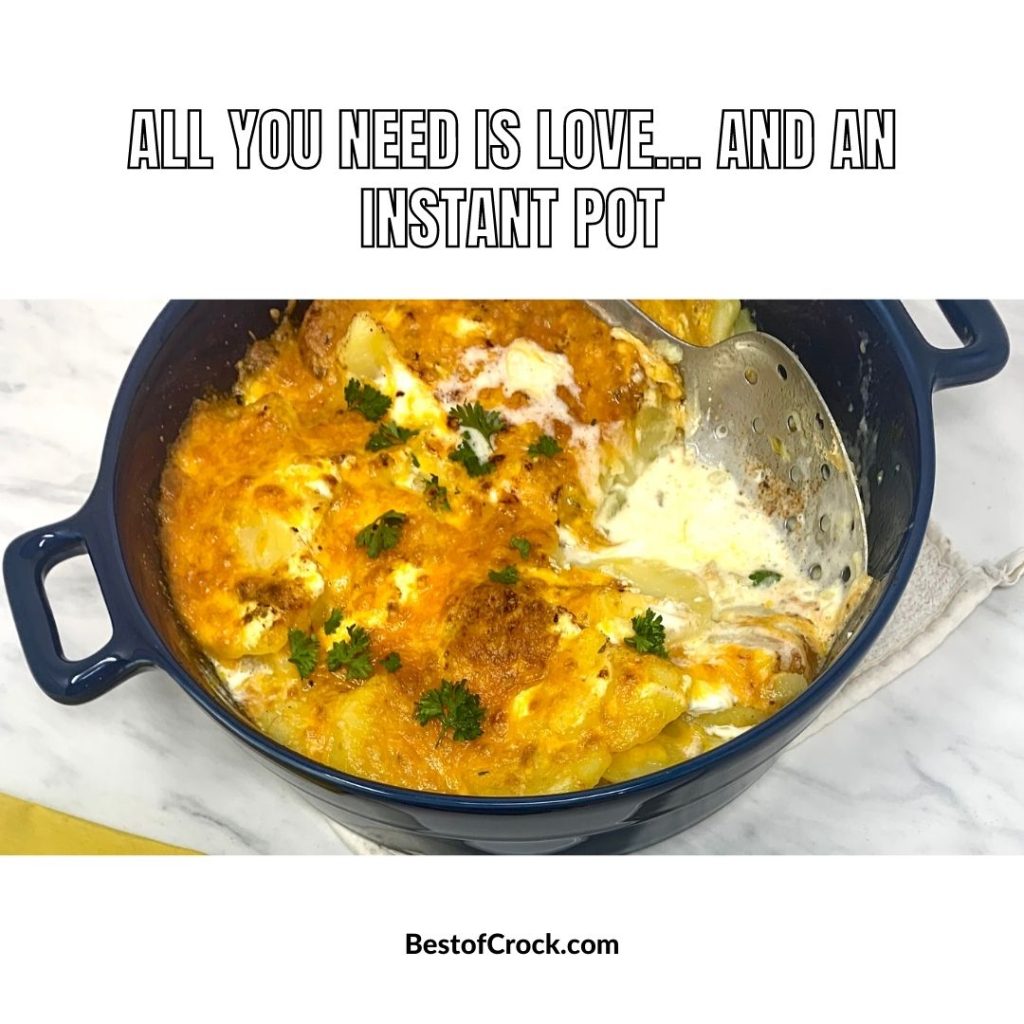 All you need is love…and an Instant Pot.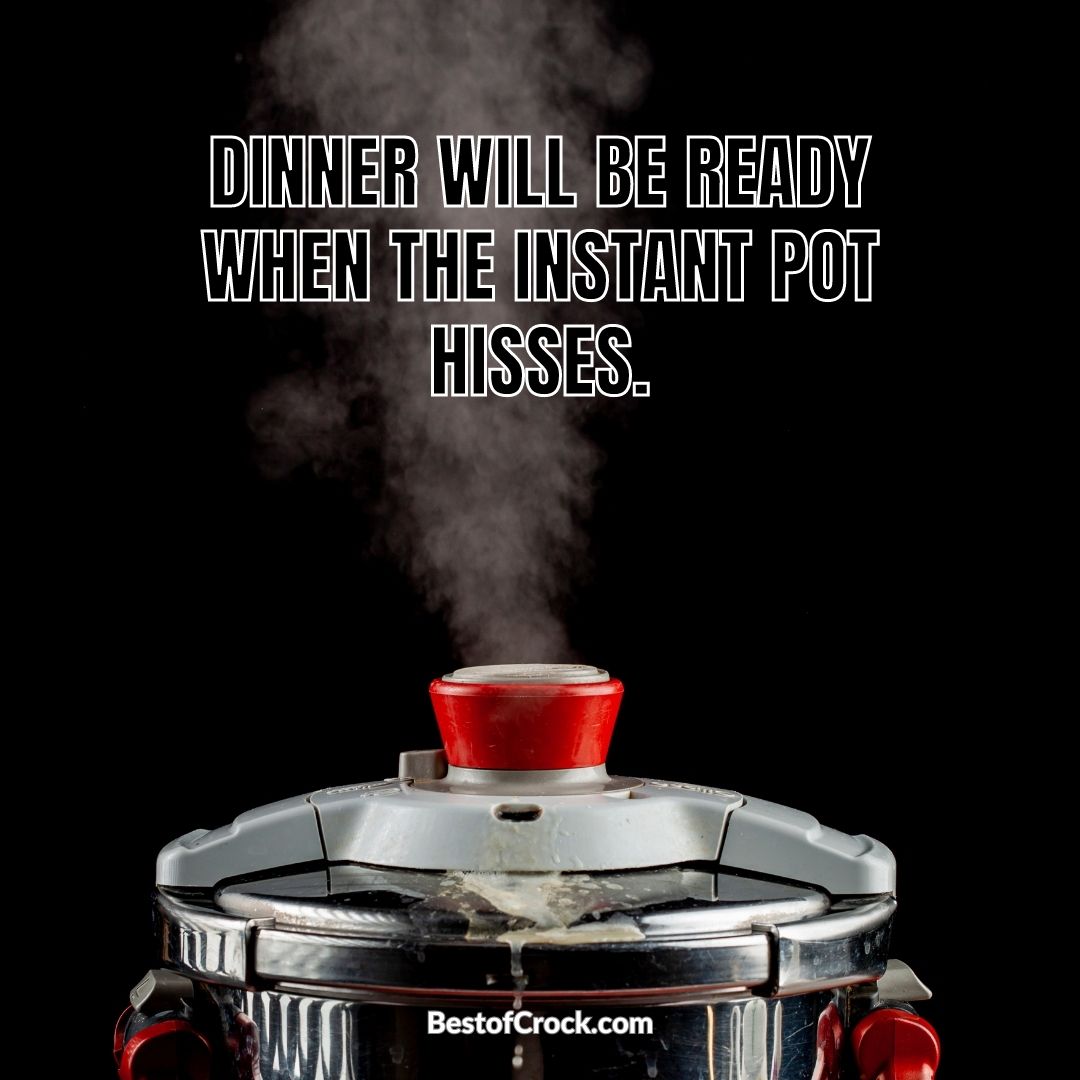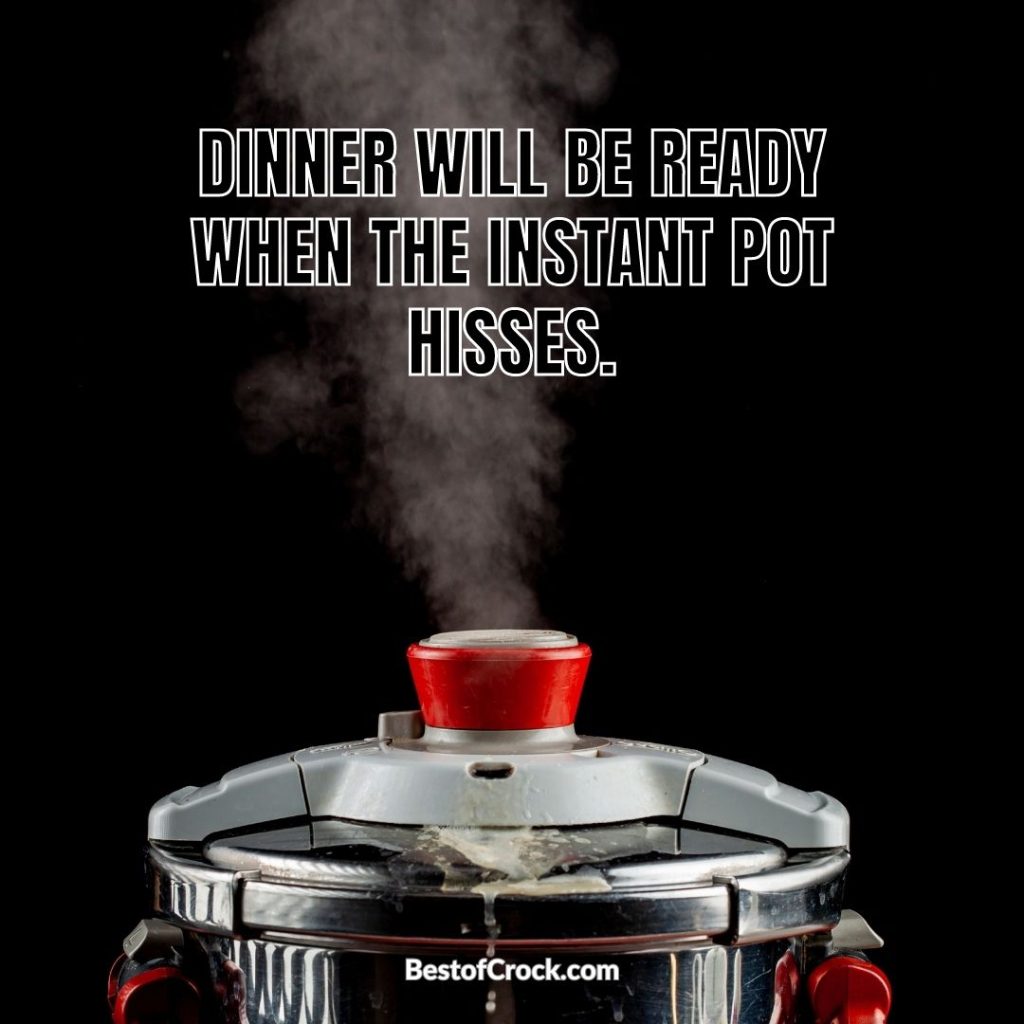 Dinner will be ready when the Instant Pot hisses.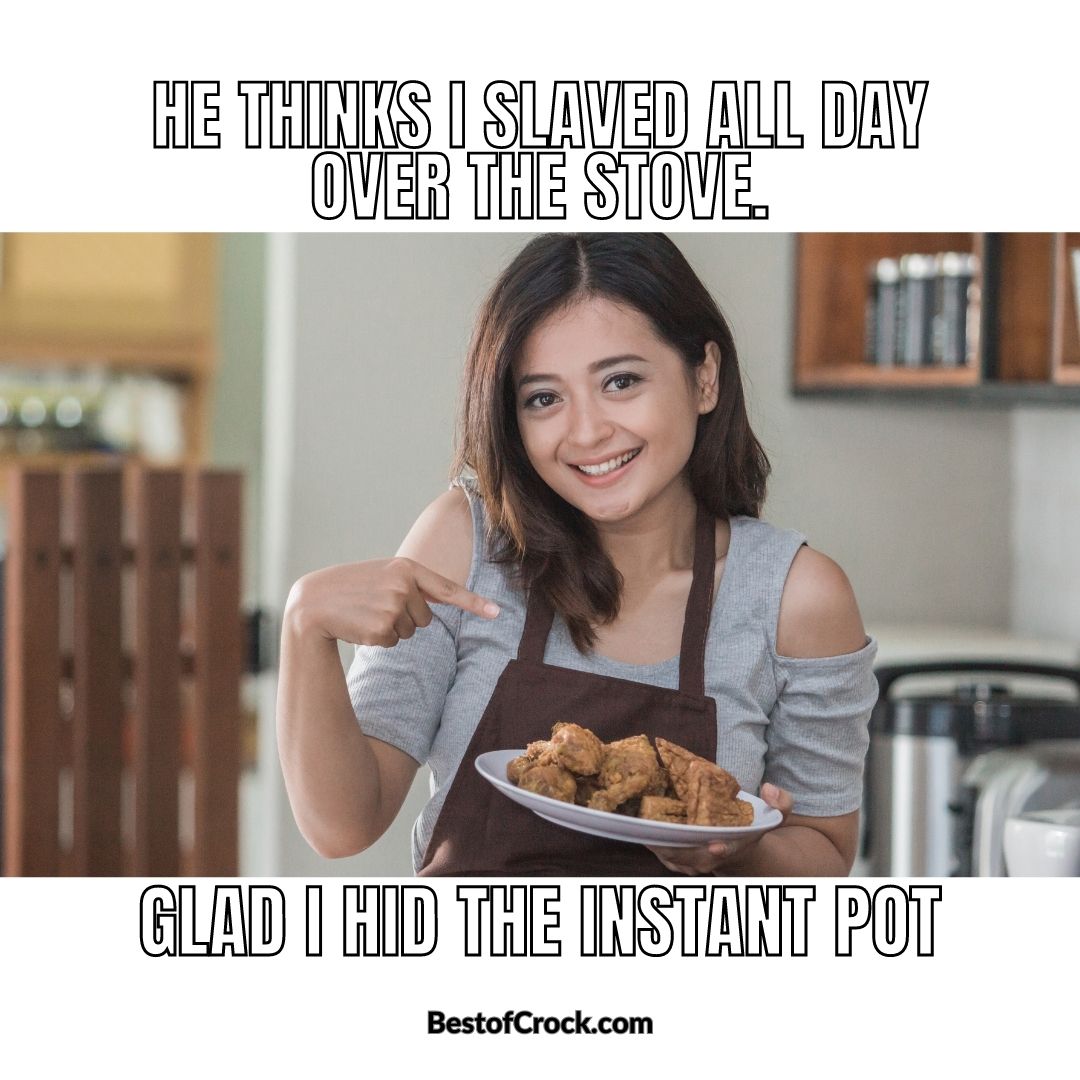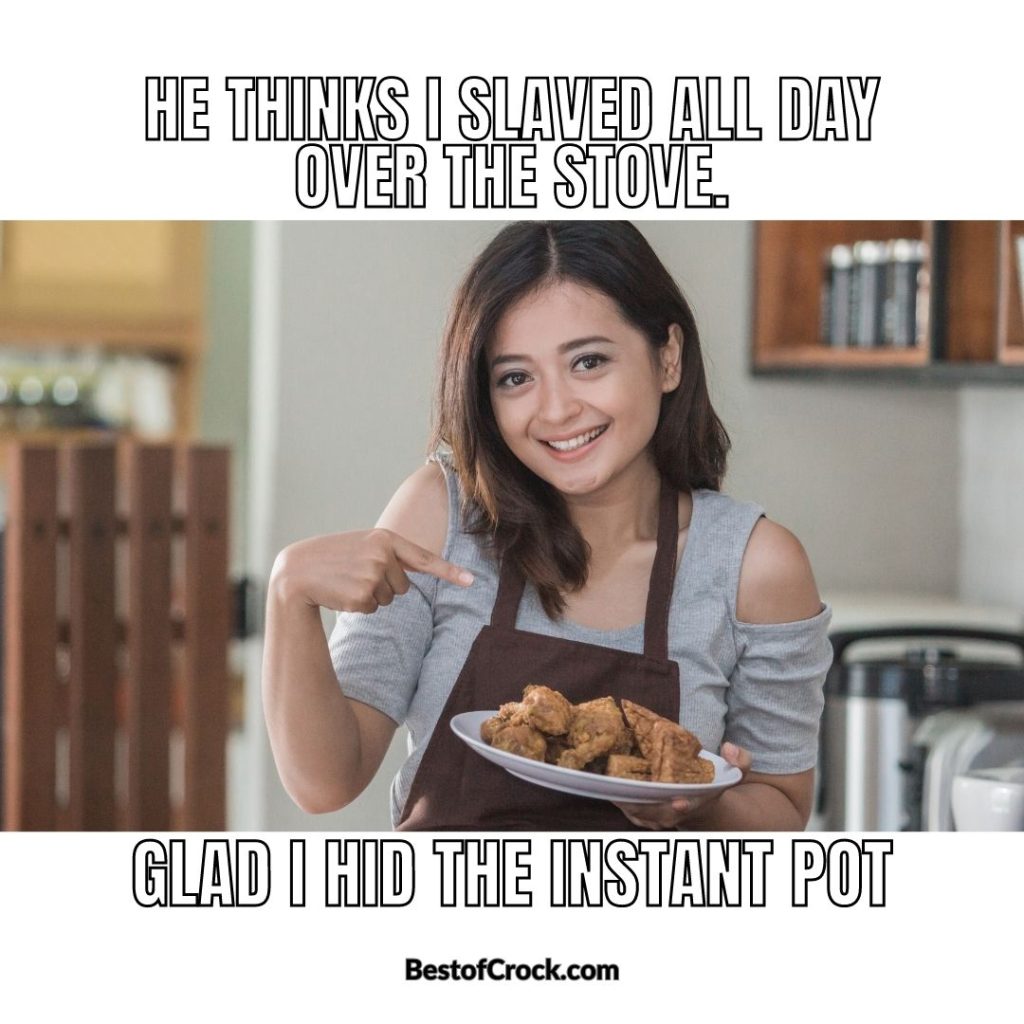 He thinks I slaved all day over the stove. Glad I hid the Instant Pot.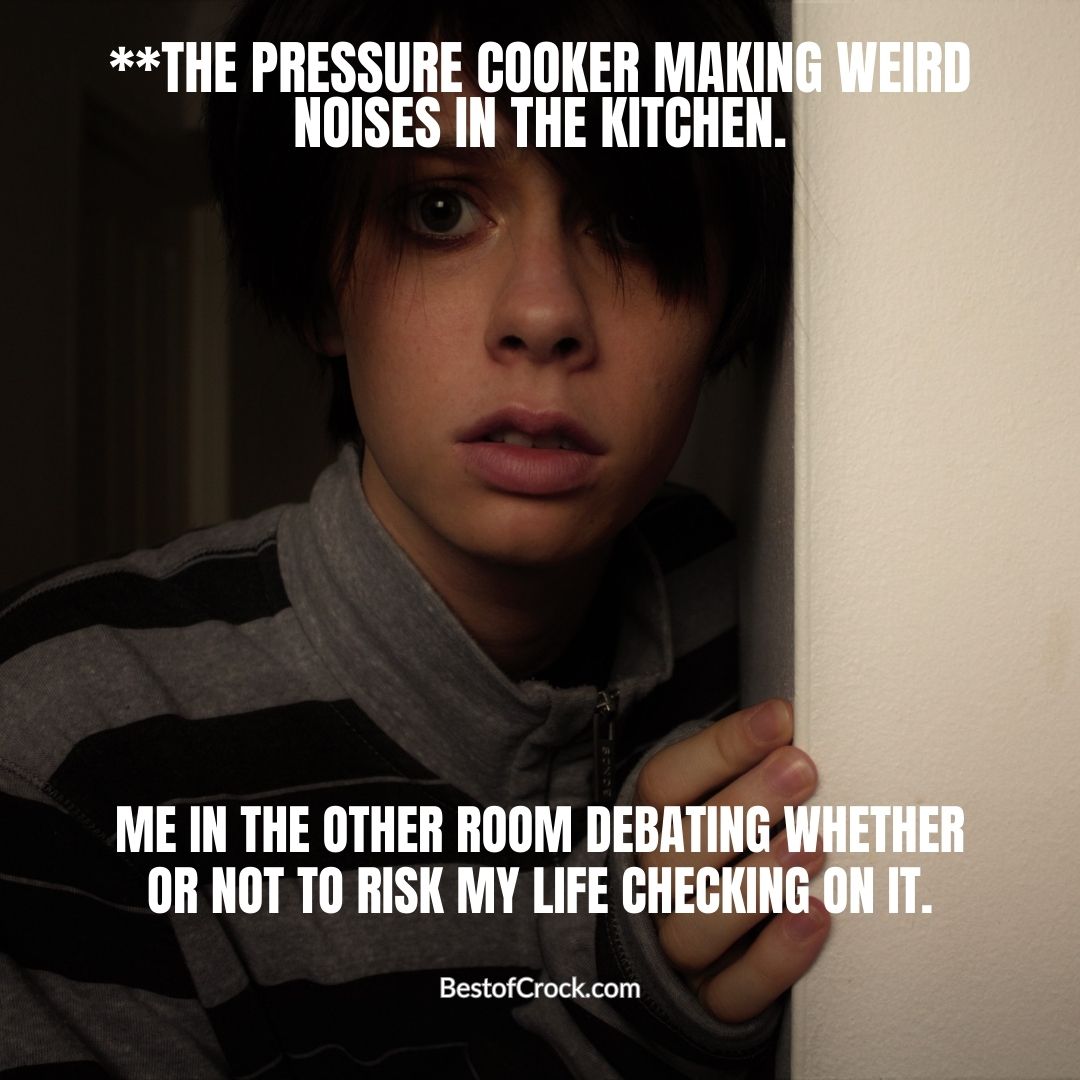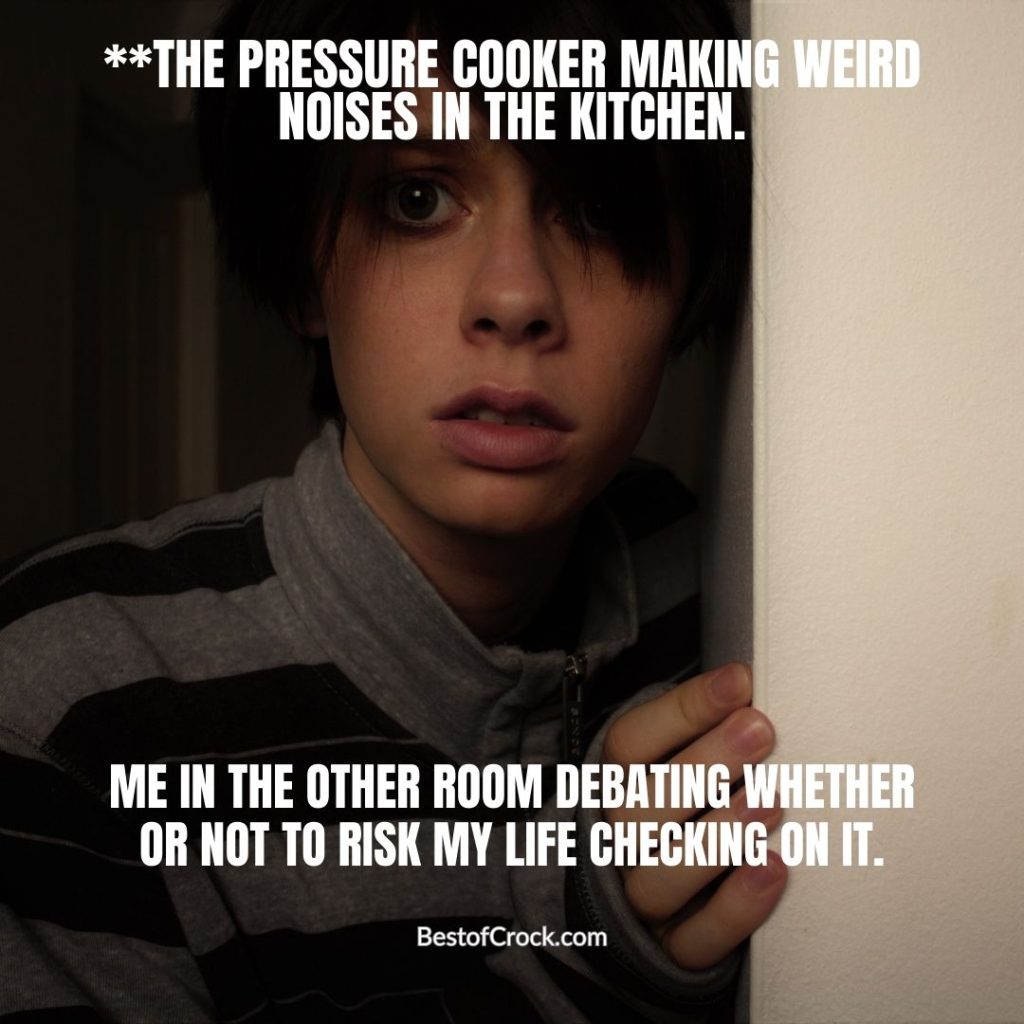 **The pressure cooker making weird noises in the kitchen. Me in the other room debating whether or not to risk my life checking on it.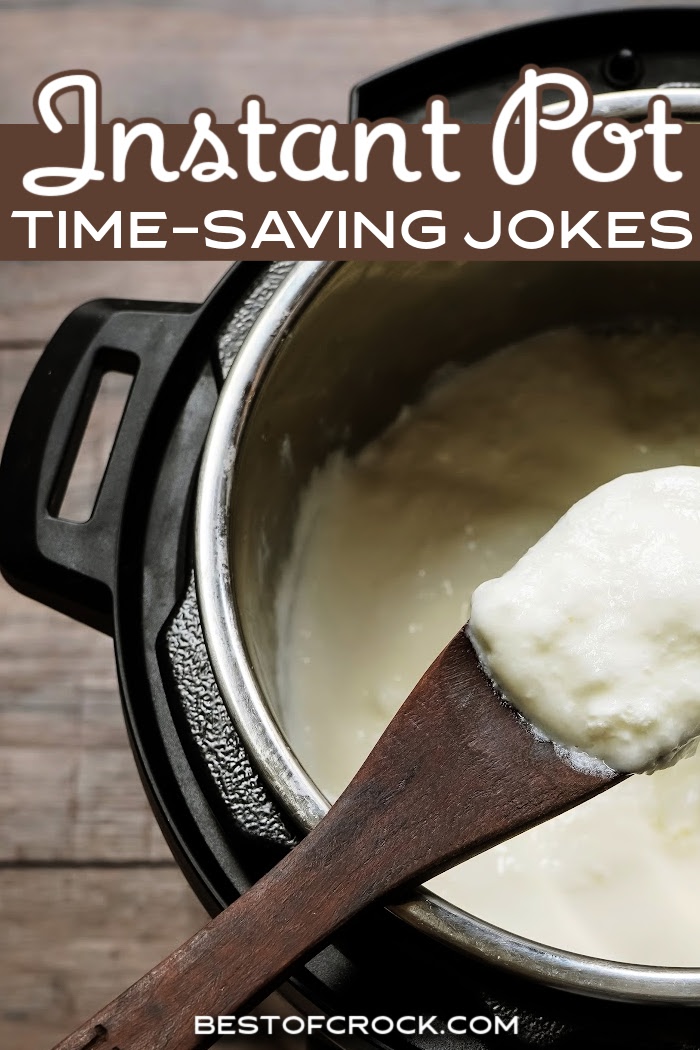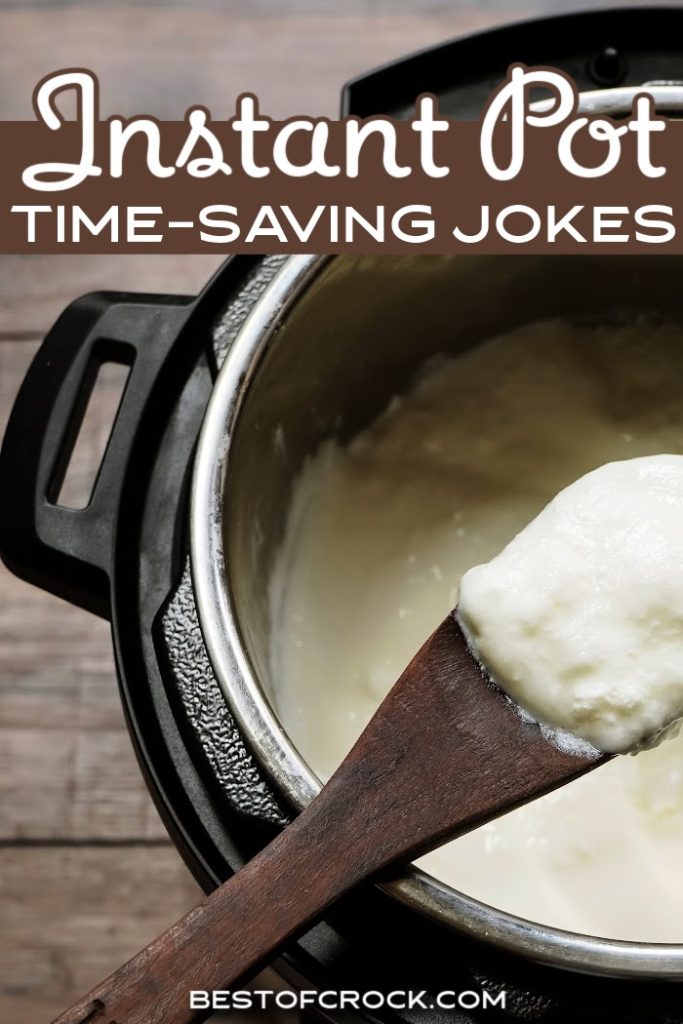 Instant Pot Recipes to Try
Instant Pot Meal Prep Recipes for Spring | Spring is the perfect time to break out the Instant Pot. This way, you can enjoy the outdoors more.
Easy Instant Pot Chicken Thighs Recipes | Chicken thighs are filled with flavor and far better than chicken breasts.
Best Instant Pot Chicken and Rice Recipes | Chicken and rice is a classic meal that is made easier with an Instant Pot.
Instant Pot Chicken Noodle Soup | You can't go wrong with a bowl of homemade chicken noodle soup.
Instant Pot Pork Chops Recipe | Ensure your pork chops come out correctly every time with the help of an Instant Pot.