Easy Instant Pot Chicken Thighs Recipes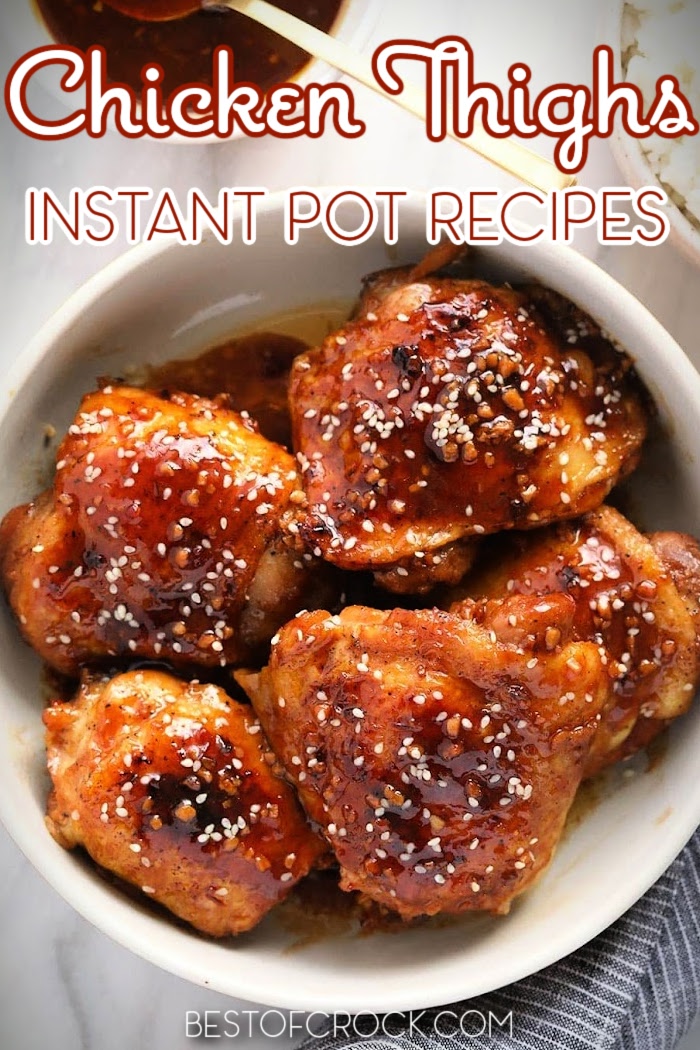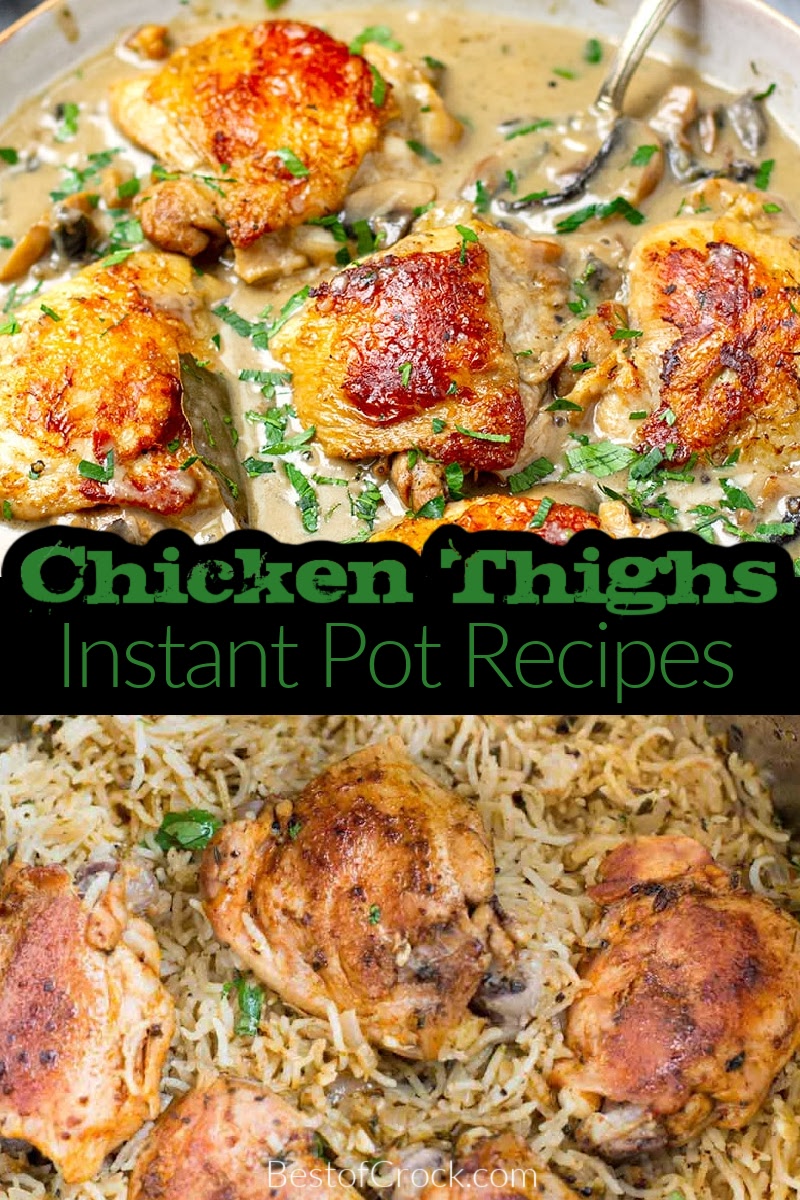 Breast is the far more popular cut of chicken to use for pretty much any chicken recipe. However, did you know that chicken thighs have more flavor and nutrients and can be used like breasts? You can even use Instant Pot chicken thighs recipes to expand your horizon.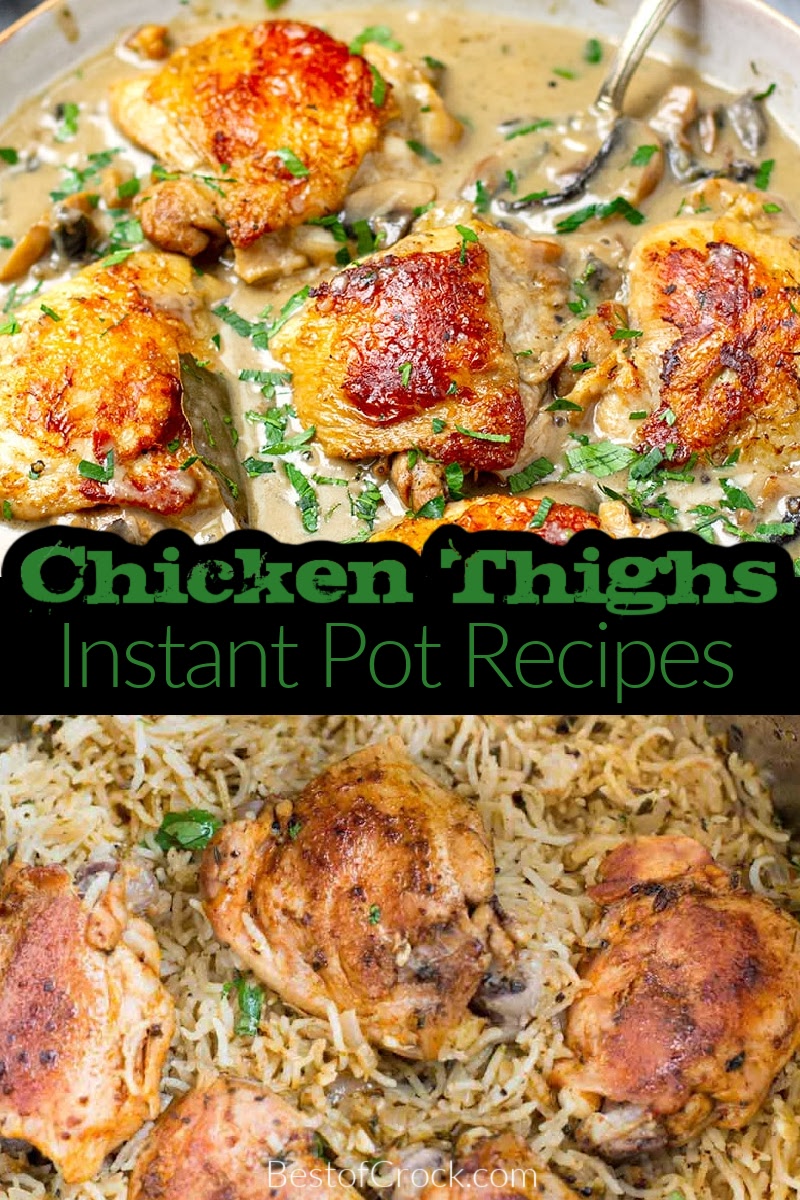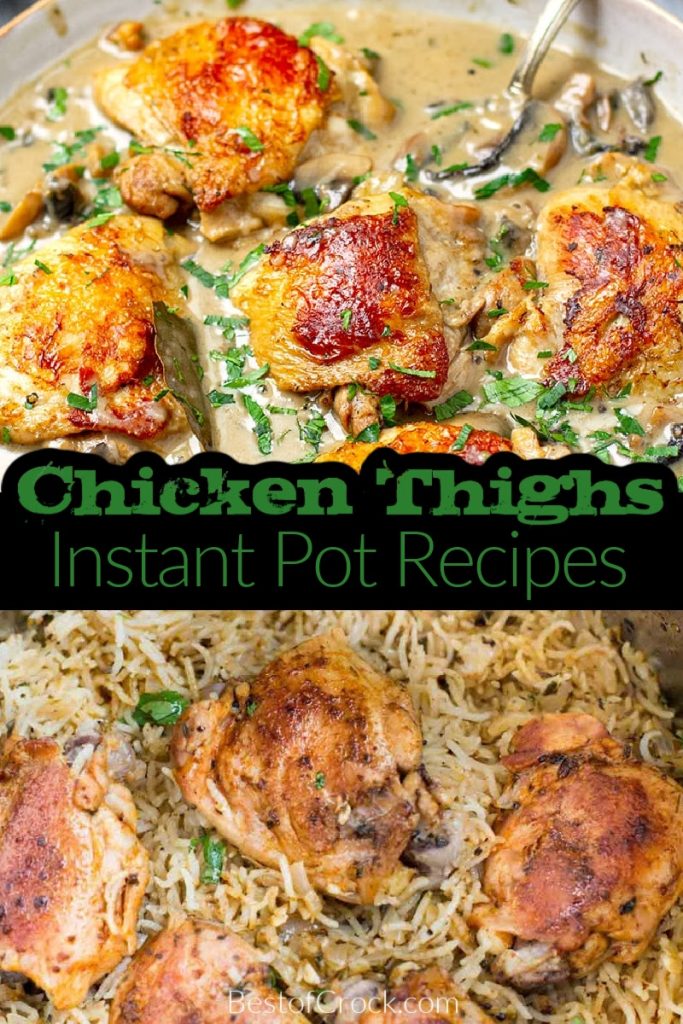 Try one of these delicious Instant Pot chicken thighs recipes when you need a simple dinner recipe that you can put together quickly when you are short on meal prep time. The reason we say bland things taste like chicken might be because we use chicken breast far too often.
We should be relying on the fattier cuts of meat that come with a more intense flavor like chicken thighs. Chicken thighs can be found with or without skin, just like breasts, but they can also be found with the bone still intact.
Having the bones means you can bet there are more nutrients in the meat and flavor. You can use the bones later in a broth recipe if you'd like. However, the best part about chicken thighs is that they are cheaper than breasts.
The boneless, skinless cuts of thighs will cost a bit more than bone-in with the skin. However, you actually get more bang for your buck with the bone-in chicken thighs. Think about it this way, you get more nutrients, more flavor, and can use the bones in a bone broth recipe; it begs the question of why they are cheaper.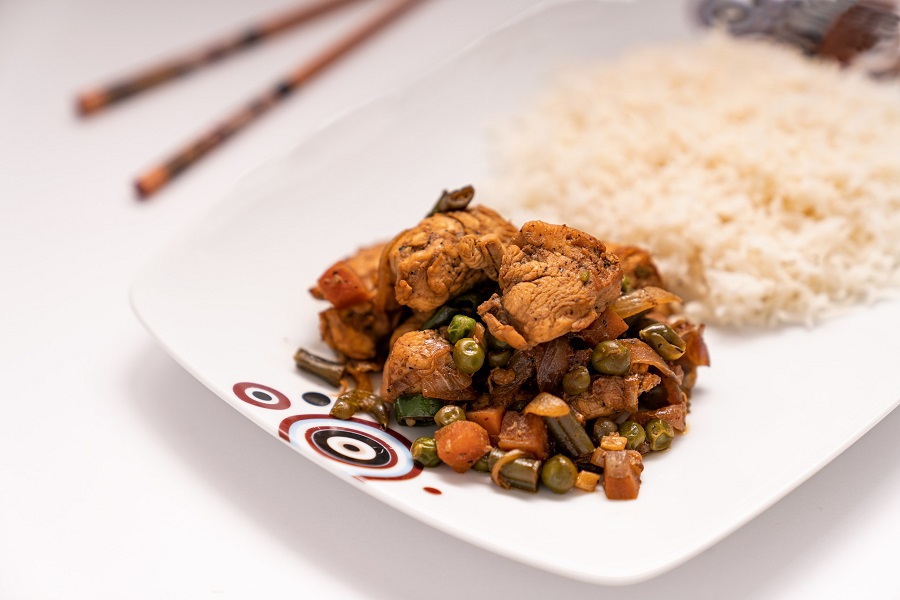 The simple answer is less processing. Boneless cuts of chicken and even skinless require more work to be done to them before they arrive in your shopping cart. Remove that work, and you get cheaper options.
The problem is people don't often like to use those cuts with bones and skin because, for the same reason, they require a bit more effort to cook. That is where Instant Pot chicken thighs recipes can make a big difference.
These recipes can often use either bone-in or boneless chicken thighs, saving you some money. Then there are the added benefits of Instant Pot cooking: less effort on your part and easier clean-up.
Honey Garlic Chicken Thighs | Fit Foodie Finds
Chicken and Rice | The Dinner Bite
Teriyaki Chicken | Five Heart Home
Butter Garlic Herb Chicken and Rice | The Flavours of Kitchen
Tender Lemon Chicken | Damn Delicious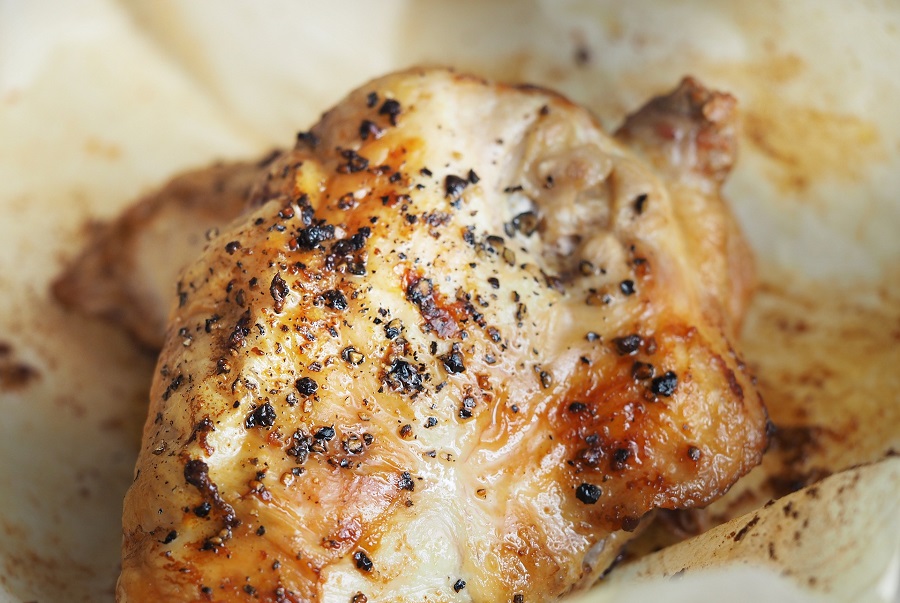 Easy Instant Pot Chicken Thighs Recipes
These Instant Pot dinner recipes are perfect for weeknights when you are running behind on time or just don't feel like cooking. You can easily toss together a meal using these recipes for the main course.
The sides practically choose themselves as well since pretty much everything goes with chicken. Pick a chopped salad as a side dish, and you will have a healthy, flavorful meal that is delicious and easy to make!
Garlic Brown Sugar Chicken | Little Sunny Kitchen
Honey Sesame Chicken | Rasa Malaysia
Garlic Parmesan Chicken | Easy Chicken Recipes
Chicken and Potatoes | Organically Addison
Thai Chicken Thighs | Cookery Book Plus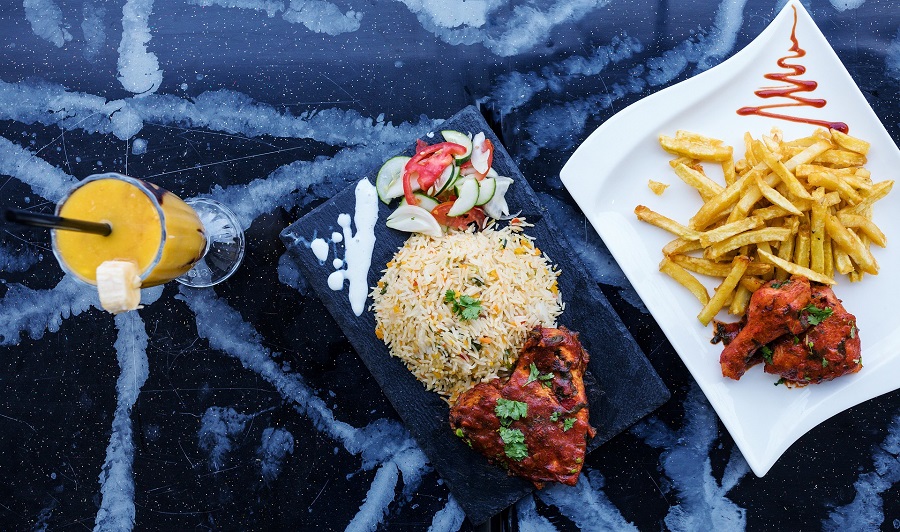 Instant Pot Dinner Recipes
Instant Pots are the perfect devices for cooking dinners in a hurry. We are looking for ways to save our most expensive commodity, time. The Instant Pot uses a mixture of pressure, steam, and heat to cook the food inside faster and more thoroughly.
Some recipes would allow you to use frozen chicken if you forgot to take something out to defrost. You can't do that as often with a crockpot because you need the what to kill the bacteria fast. Instant Pot chicken thighs recipes will kill the bacteria and make it taste amazing in the process.
Chicken Adobo | Savory Tooth
Balsamic Chicken | Cooking with Coit
Tuscan Chicken | Savory Nothings
Chicken and Mushrooms | Kristine's Kitchen
Chicken Fricassee | Instant Pot Eats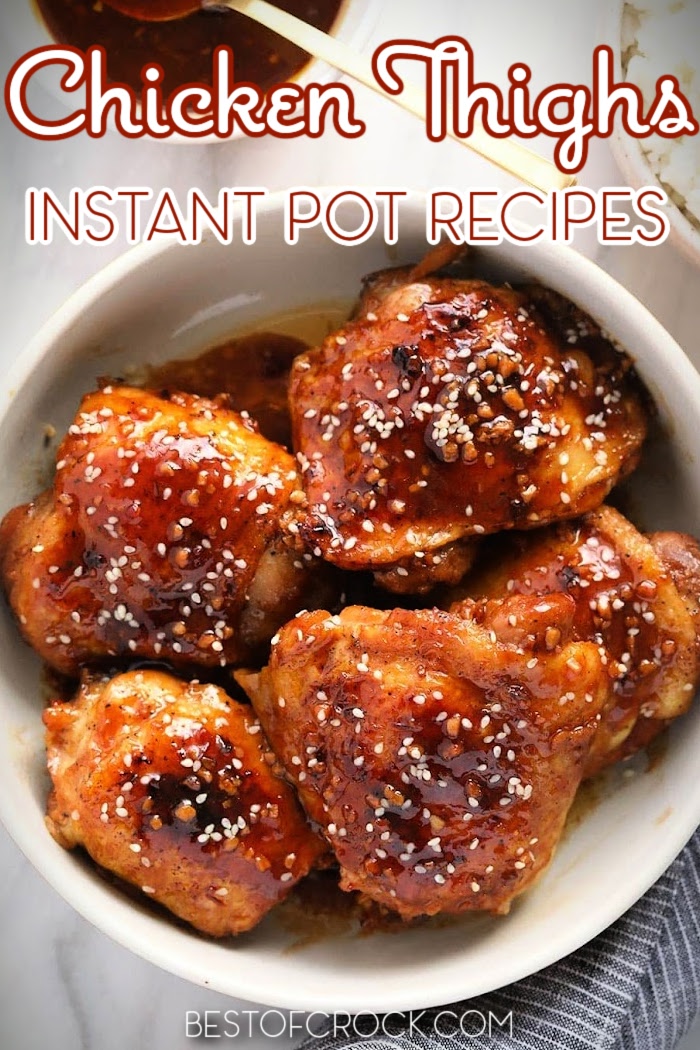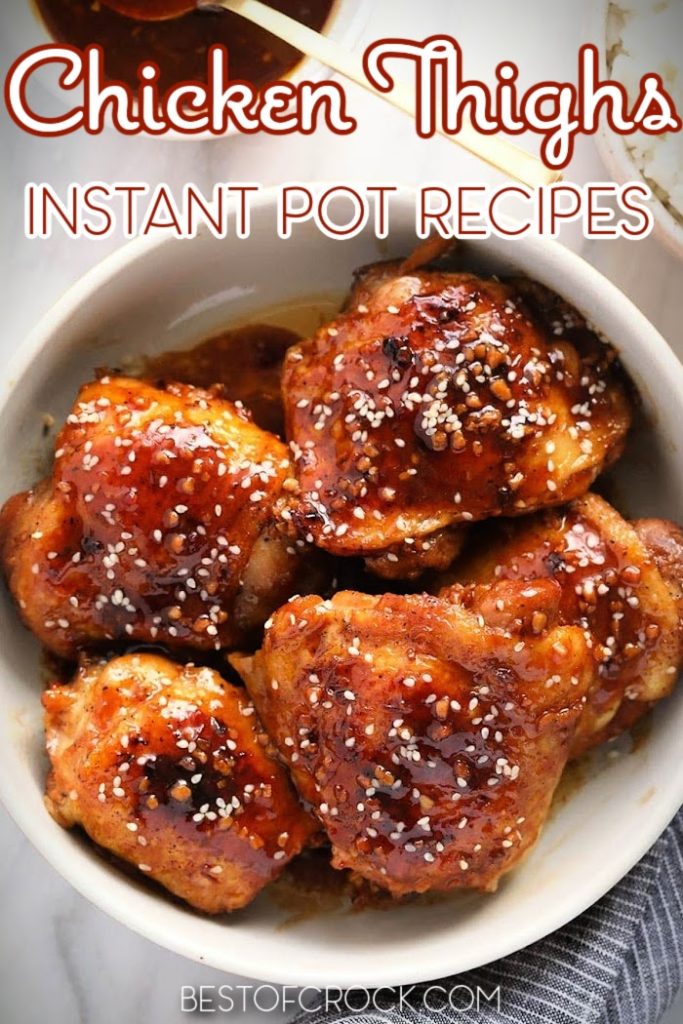 More Instant Pot Recipes
How to Make Instant Pot Chicken Broth | You will want a bone broth recipe to get the most out of your chicken thighs.
Beanless Instant Pot Ketogenic Chili Recipe | Instant Pots make some of the best chili out there with a flavor that is hard to beat.
Healthy Instant Pot Vegetable Beef Soup | You can serve yourself a healthy bowl of soup that didn't come from a can with your Instant Pot.
Instant Pot Pork Chops Recipe | Pork chops come out cooked perfectly every time with a pressure cooker.
Instant Pot Goulash Recipe with Beef | Goulash may not sound like a delicious meal, but this recipe is amazing!