Crockpot Jokes for Laughing While You Cook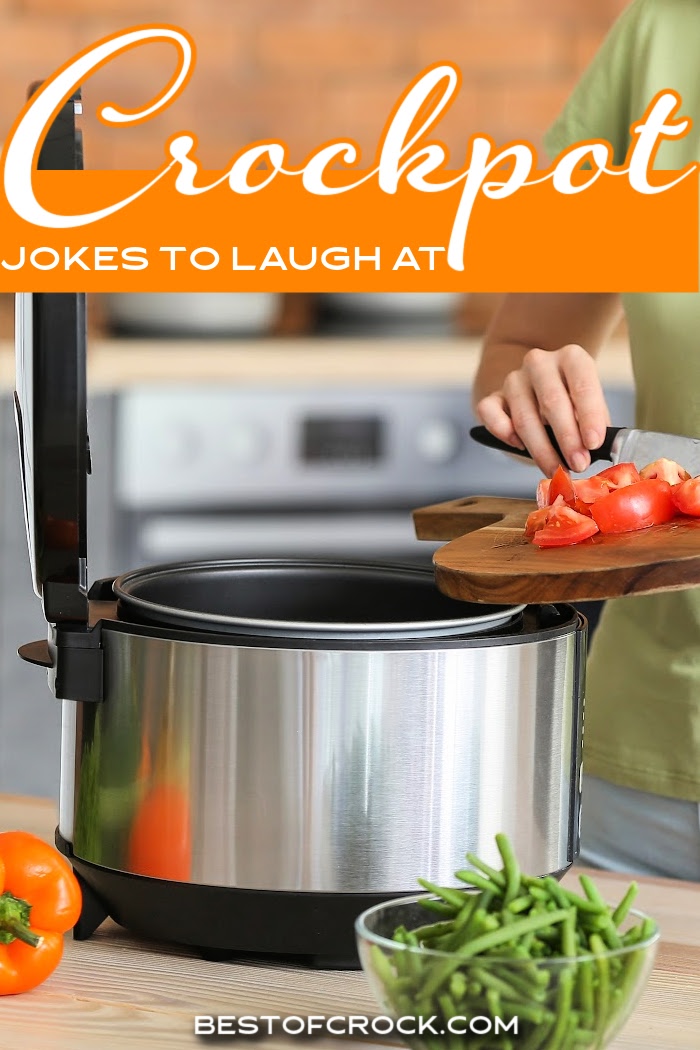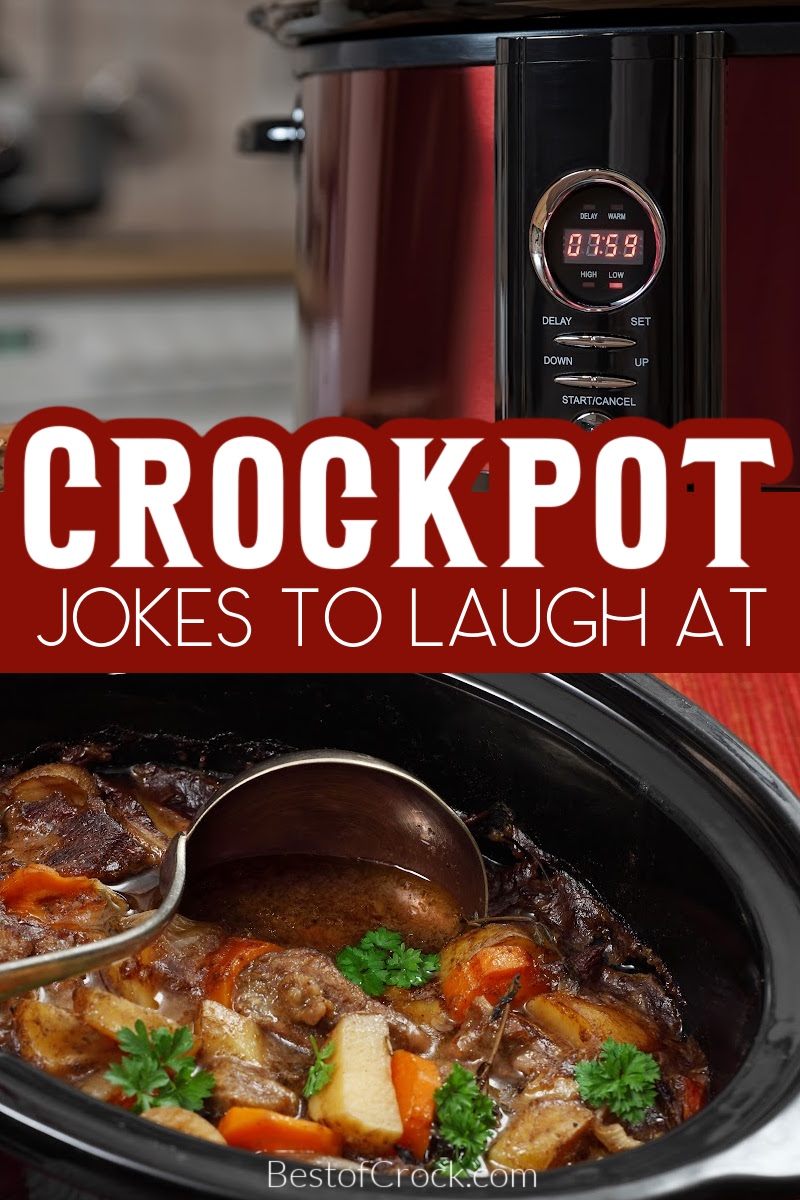 There is nothing better than using a crockpot for dinner and not losing any time during your day. But maybe you're using your crockpot and don't have anything left to do while your food cooks. That is the perfect time for some crockpot jokes that will make you laugh.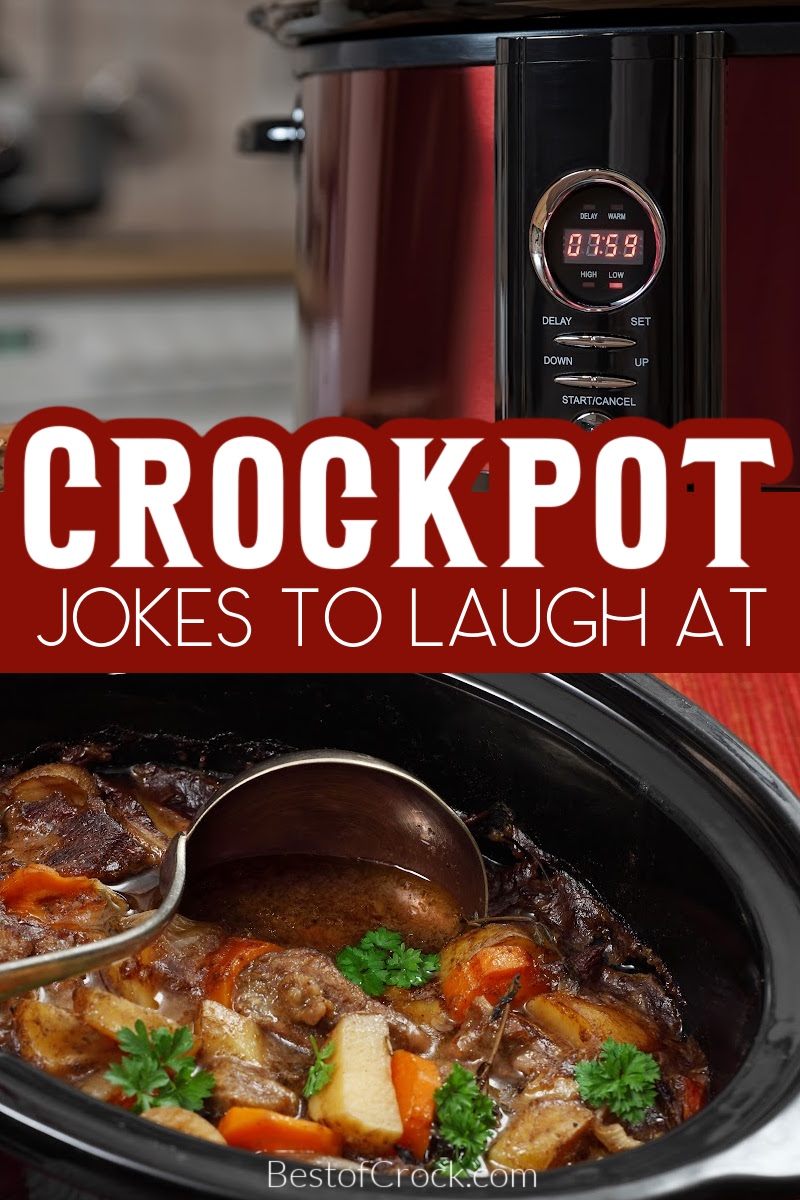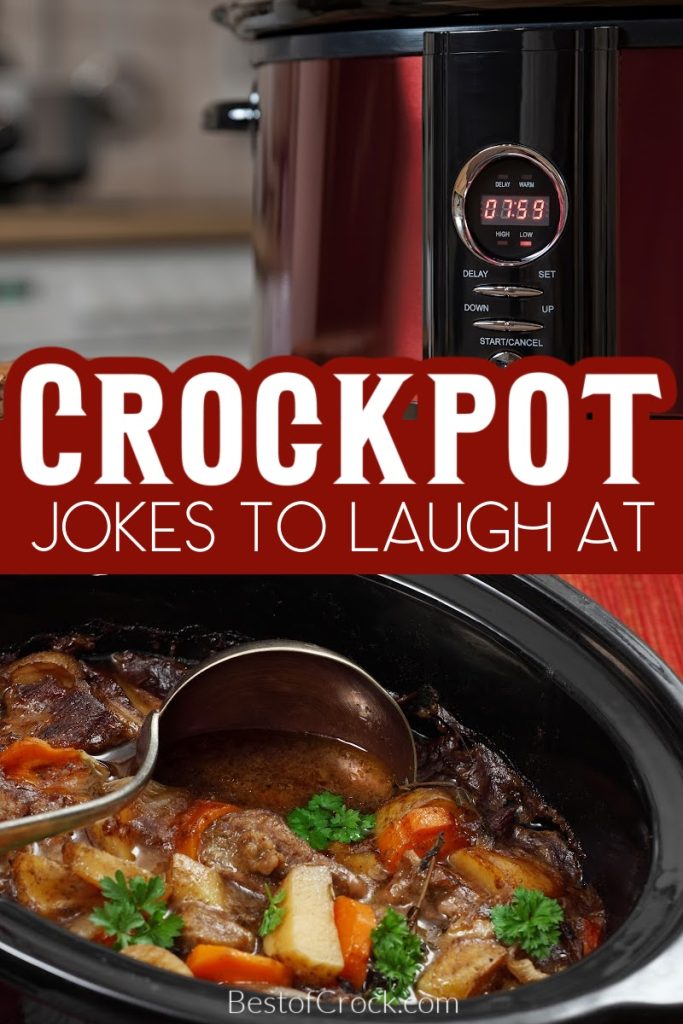 Crockpot jokes pair very well with crockpot recipes whether you're making dinner recipe for a family or breakfast recipes for busy mornings. Crockpots help us save time in so many ways. We can set the crockpot the before we go to bed and wake up to a breakfast ready to serve.
We can also set the crockpot in the morning and come home to dinner recipe that is ready to eat. There are so many different crockpot recipes you can choose from as well. The internet is a great source of recipes to try.
Life just seems to get a little easier when it comes to using a crockpot for our cooking needs. But that's not to say that crockpots are perfect. There are plenty of instances when a crockpot doesn't quite get the job done.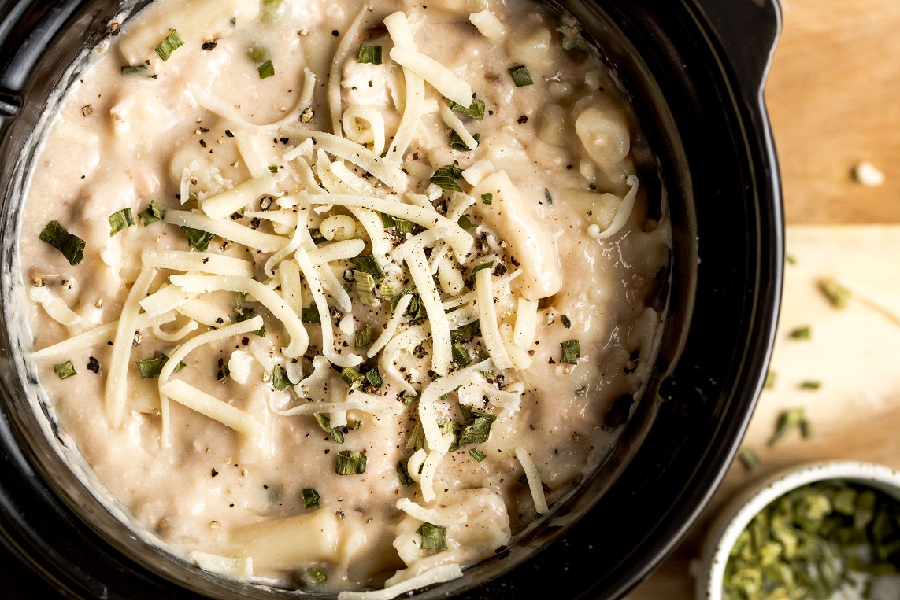 Of course, sometimes, we find those instances are caused by user error. But sometimes, the crockpot just doesn't work. Then there are the recipes we find online. The Best of Crock has plenty of easy recipes that you can make without worrying if it will come out properly.
However, there are some recipes out there that claim to come out of a crockpot but are plated like they were cooked in a Michelin star restaurant. Of course, the plating attracts us and makes us think we can do it, but the end result at home is not the end result from Pinterest.
We've all been there, we've all done it, and now it's time to laugh at it. Crockpot jokes help us remember that the crockpot is not always perfect. A good laugh can help dry up the tears from a dinner gone wrong.
And don't forget, there is no such thing as user error, it is always the crockpot's fault.
Crockpot Jokes for a Laugh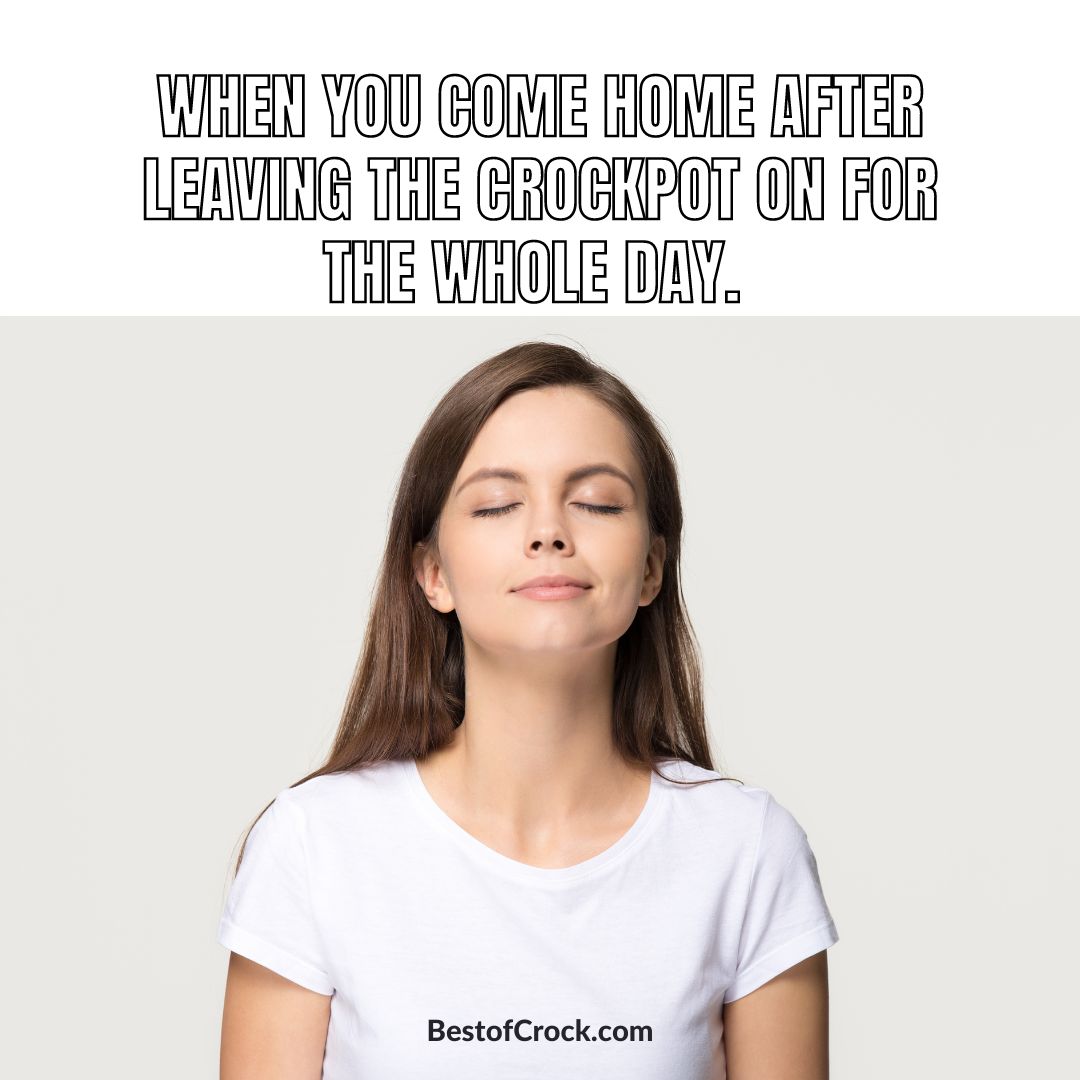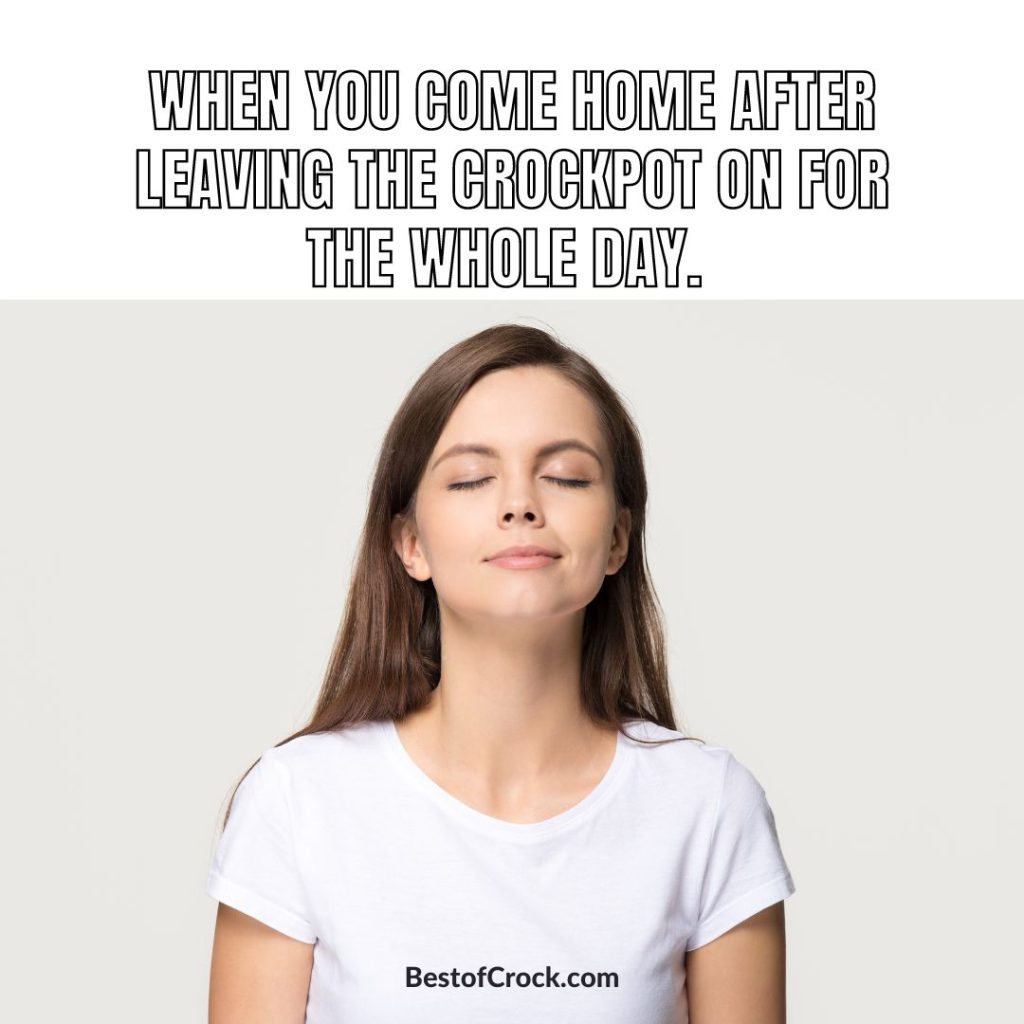 When you come home after leaving the crockpot on for the whole day.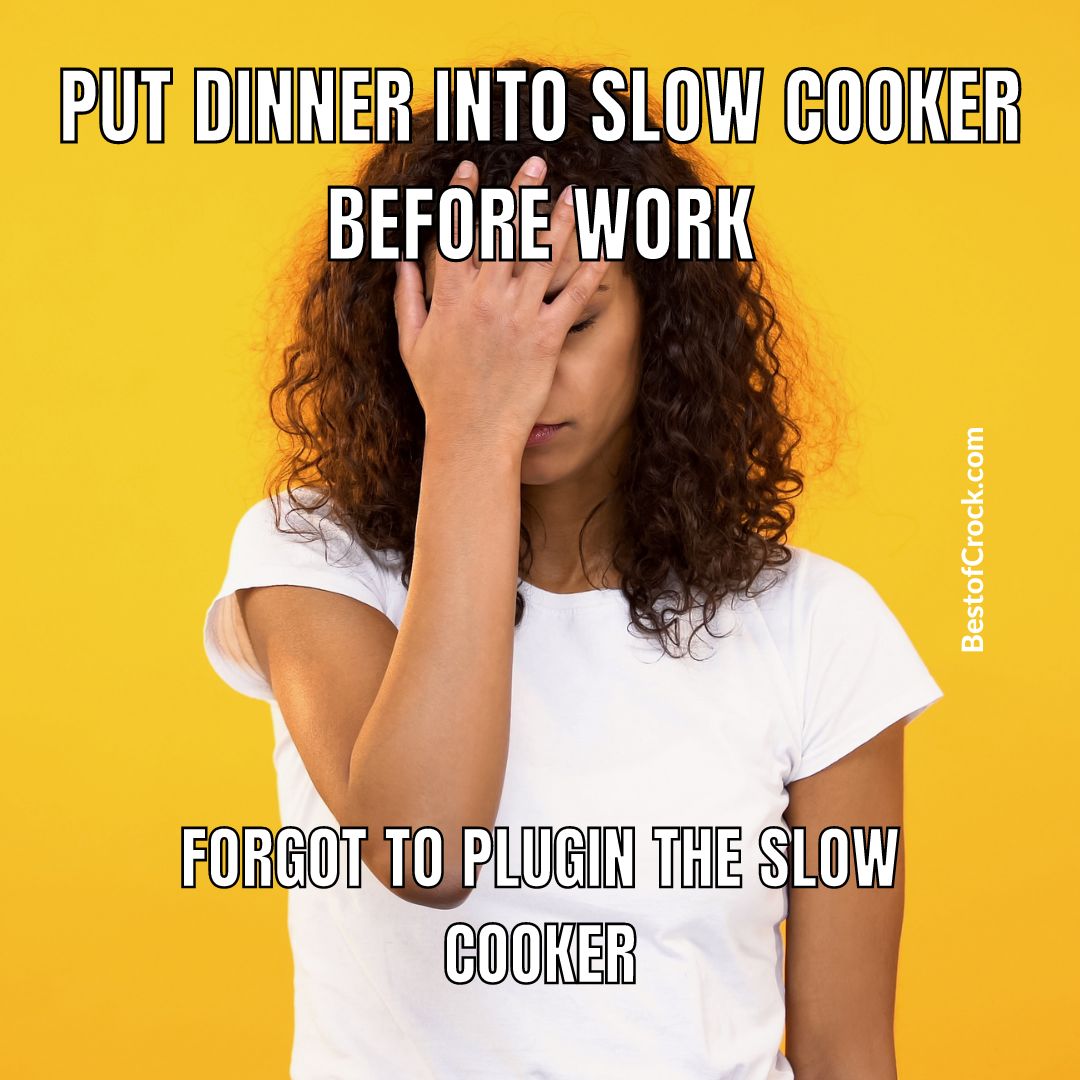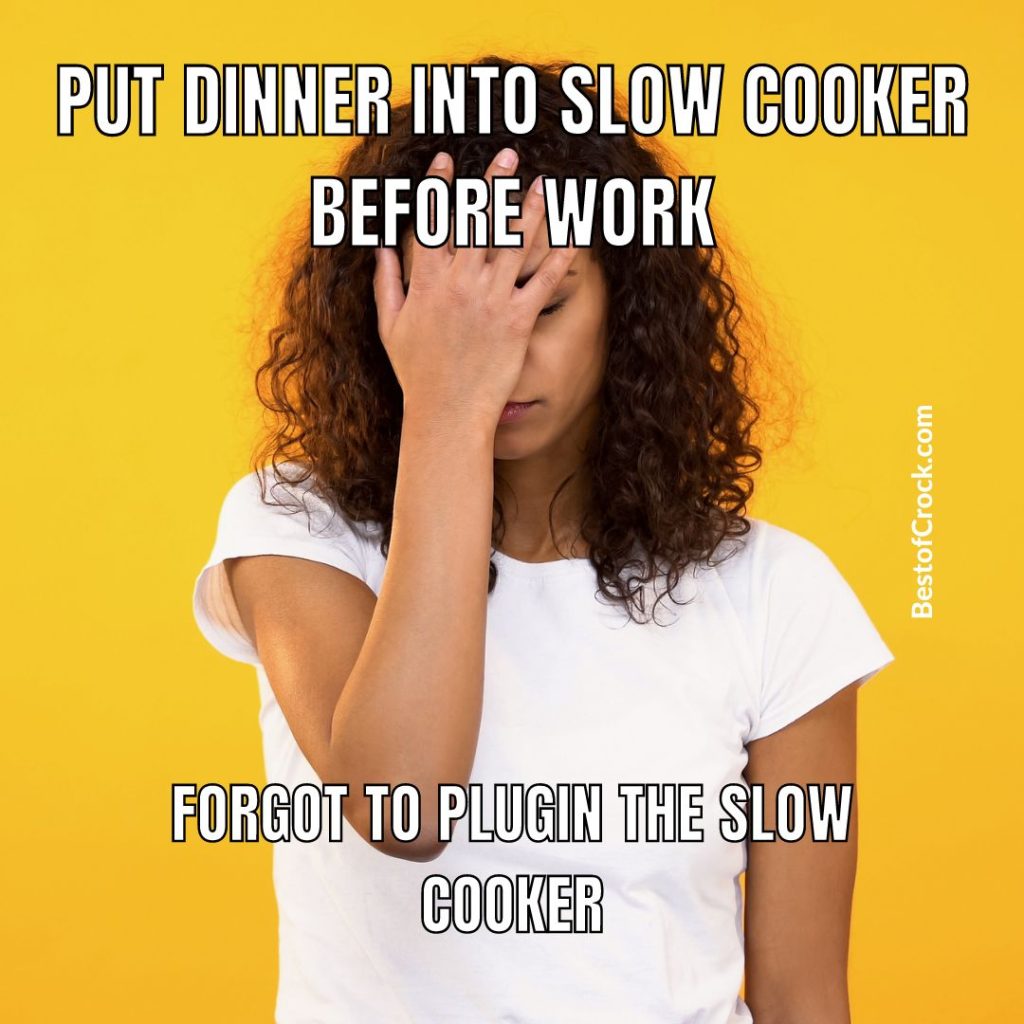 Put dinner into slow cooker before work, forgot to plugin the slow cooker.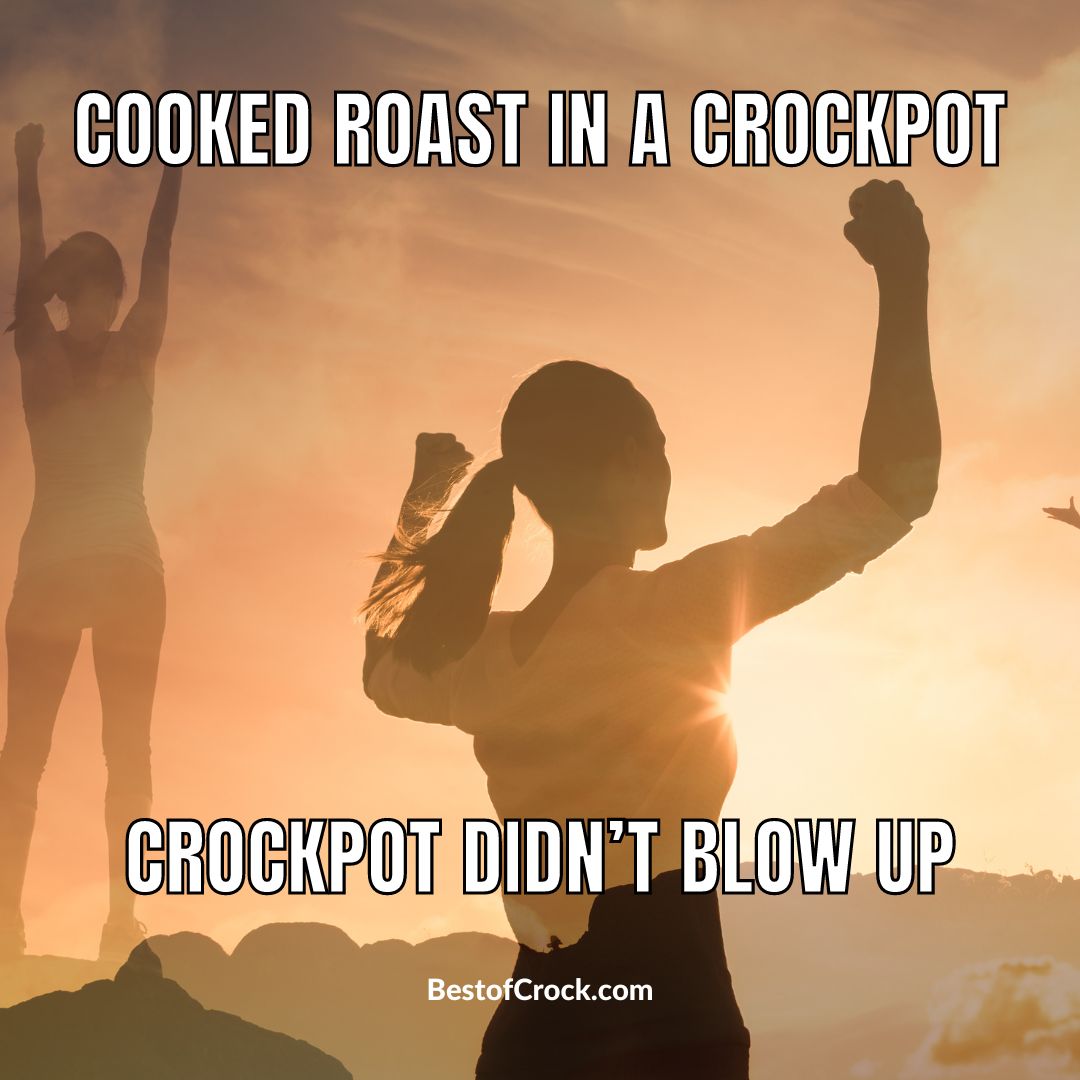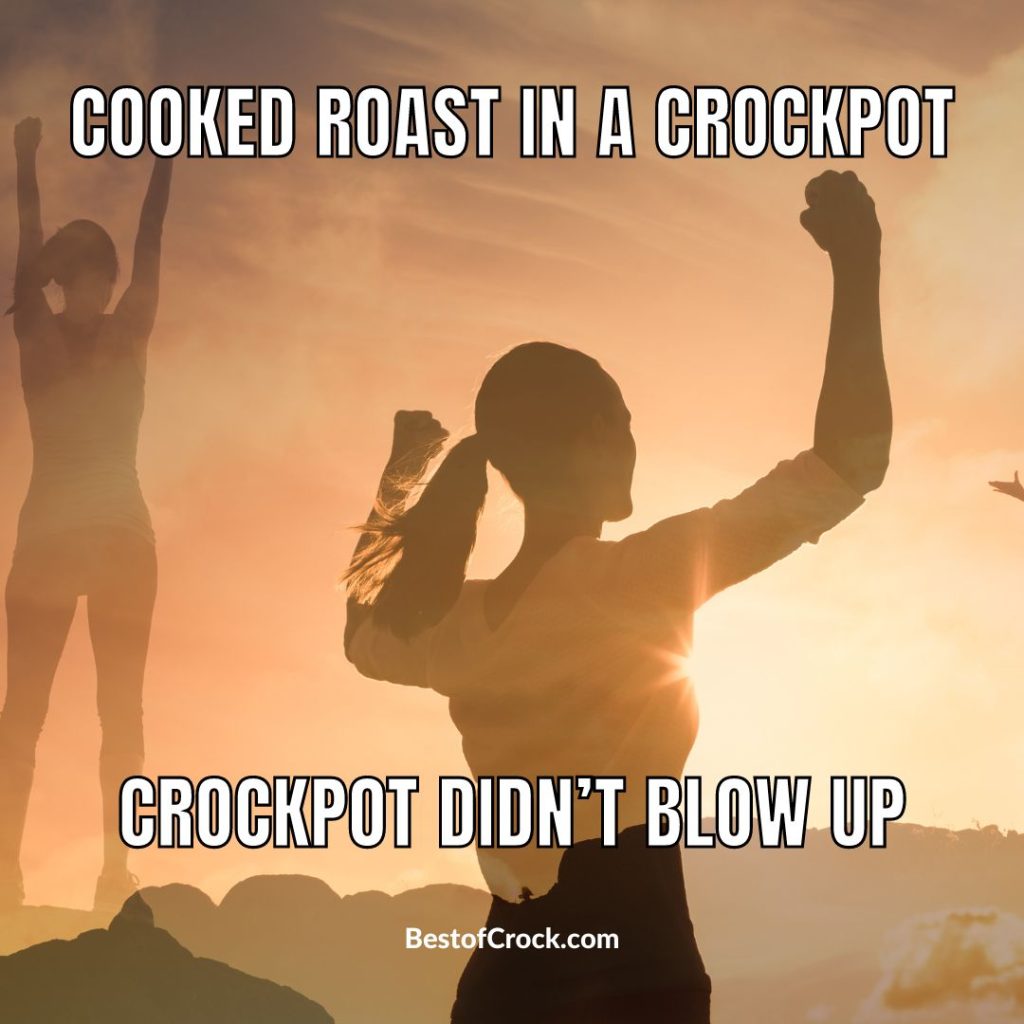 Cooked roast in a crockpot, crockpot didn't blow up.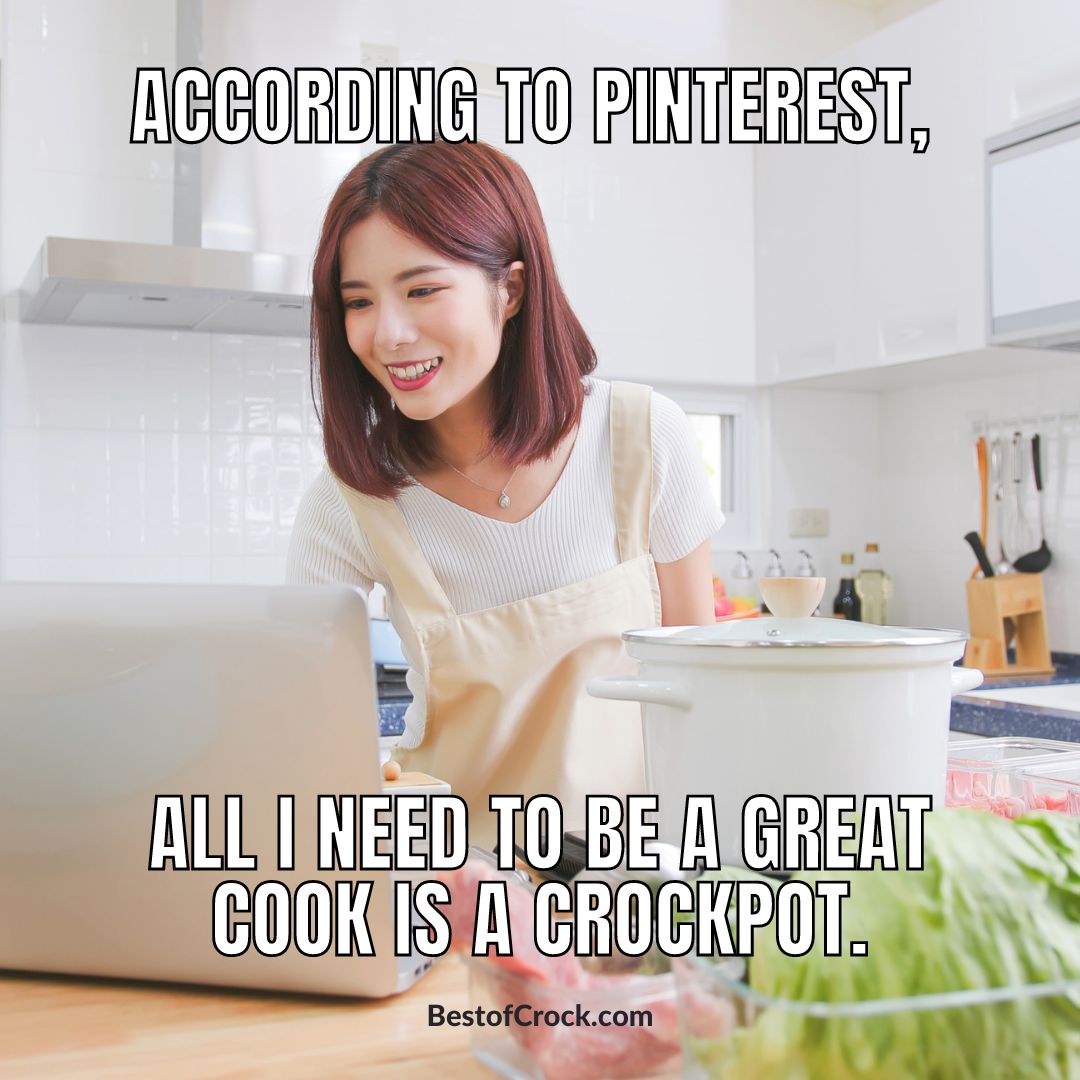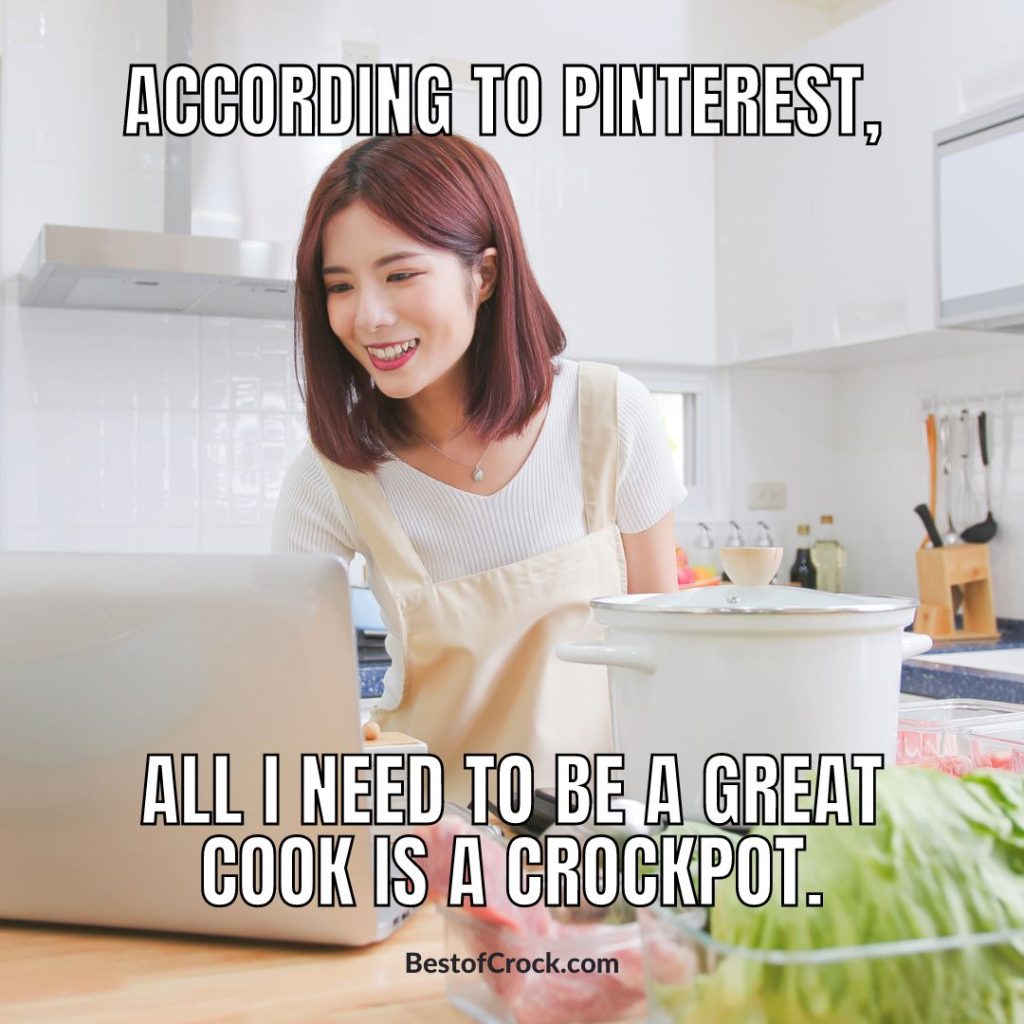 According to Pinterest, all I need to be a great cook is a crockpot.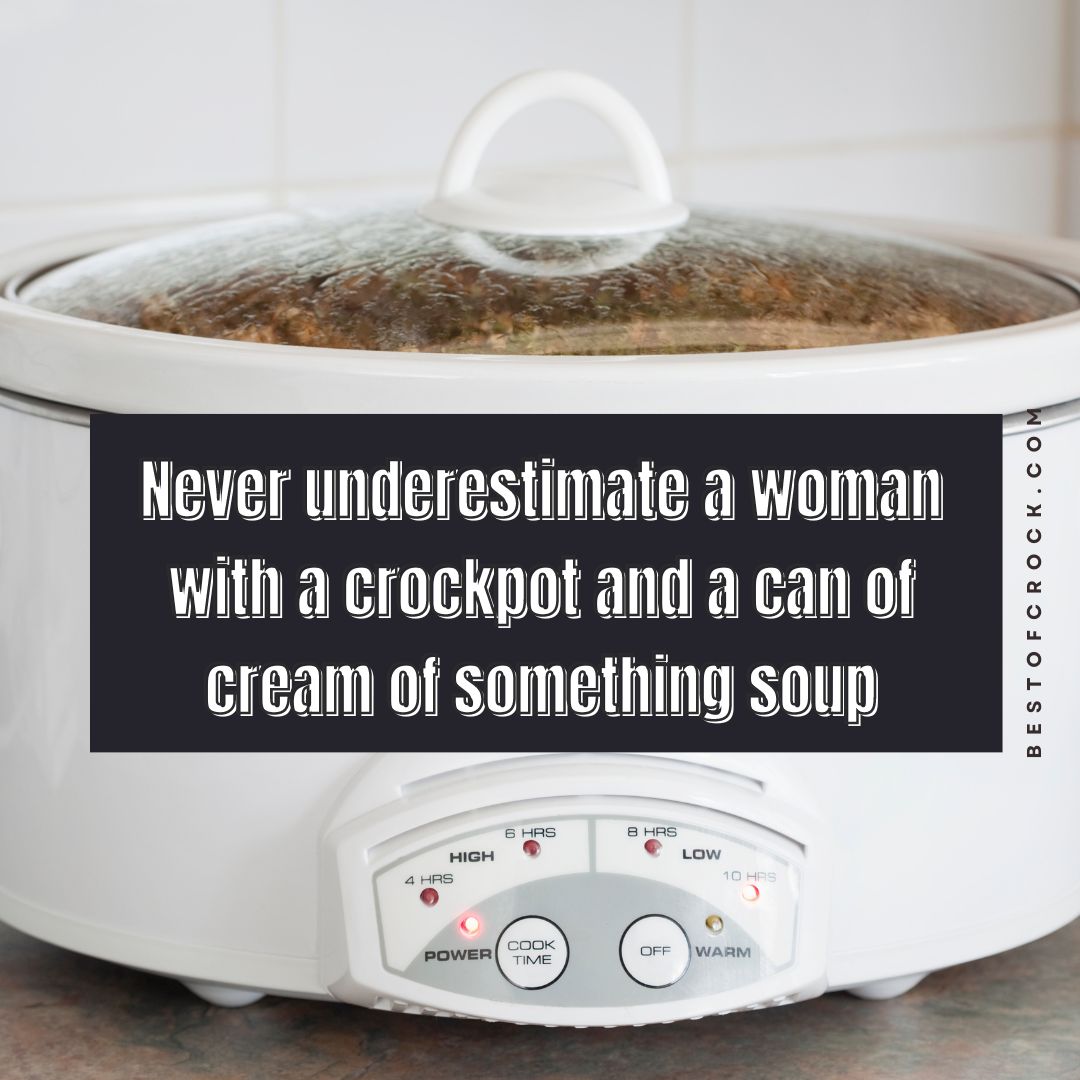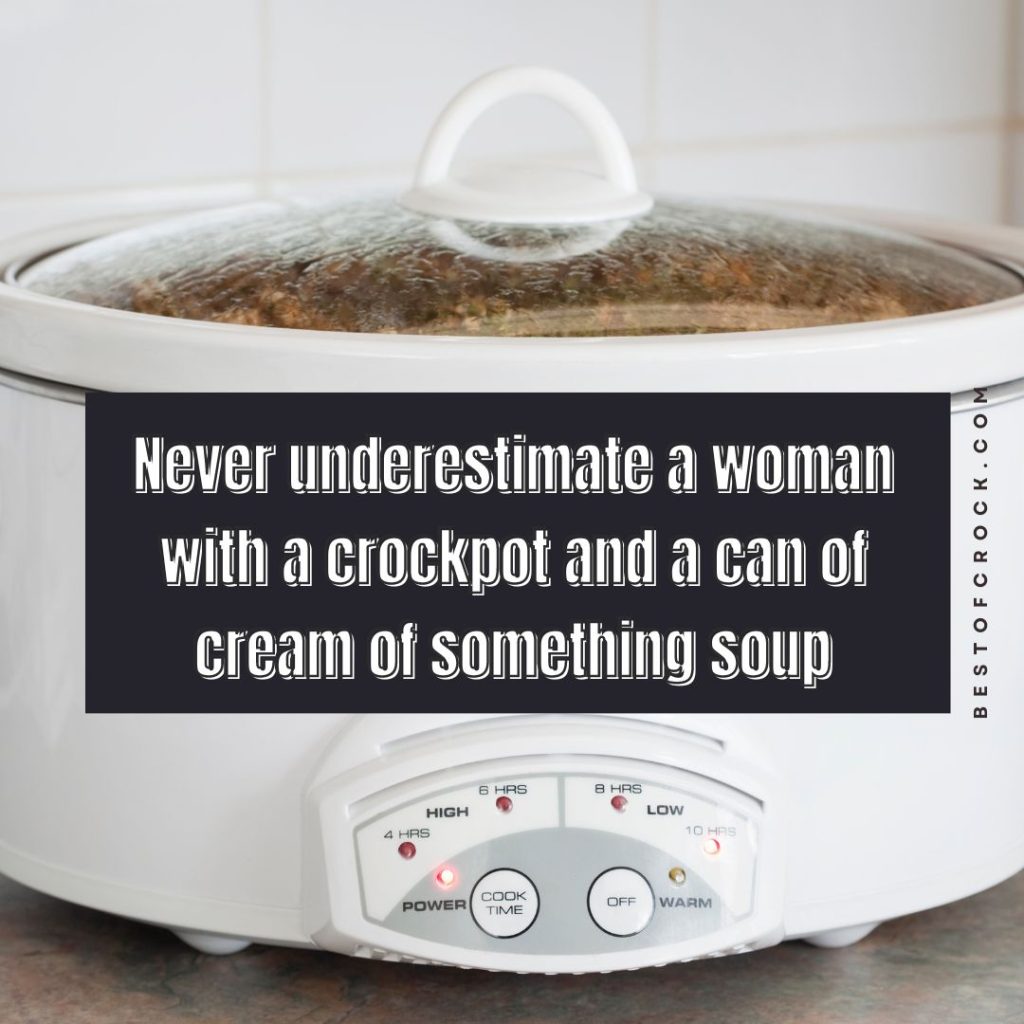 Never underestimate a woman with a crockpot and a can of cream of something soup.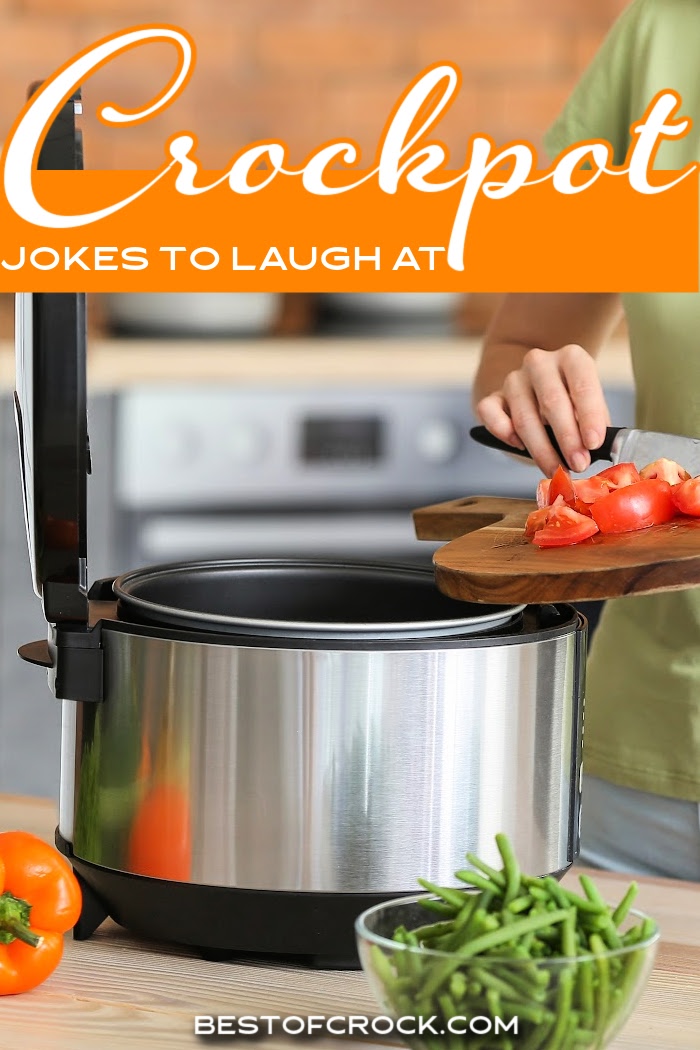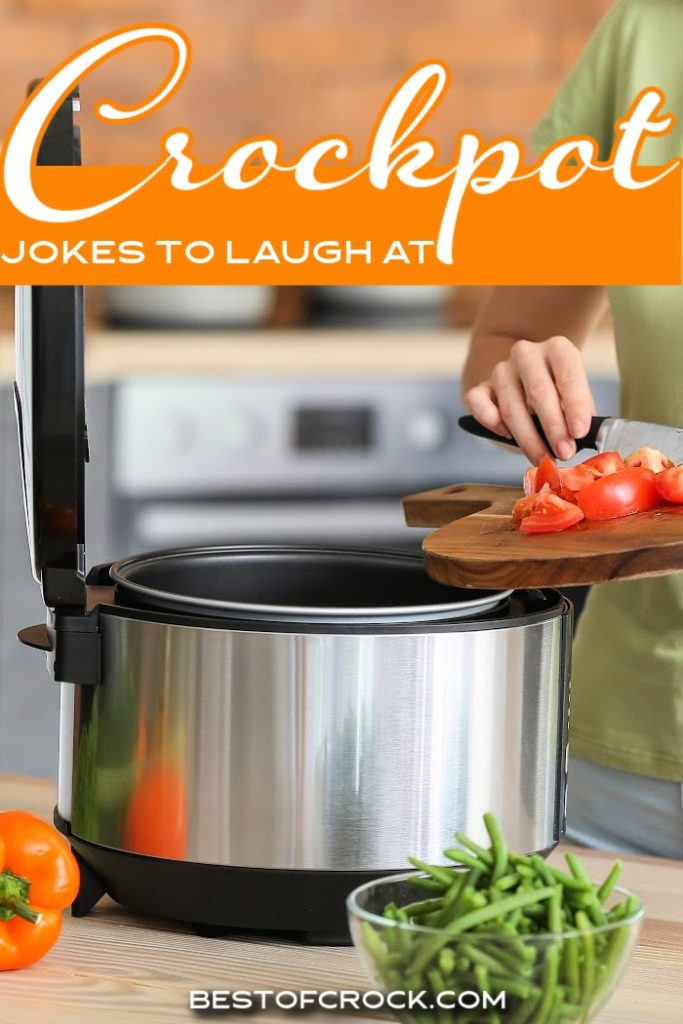 Crockpot Recipes to Try
Crockpot Little Smokies with Grape Jelly and BBQ Sauce | You can use your crockpot to make some amazing party appetizers.
Crockpot Hashbrown Casserole Recipe | Breakfast is a lot easier with the help of a hashbrown casserole.
Turkey Chili Without Beans | Chili doesn't have to have beans to be amazing. This turkey chili is a perfect example.
How to Make Crockpot BBQ Ribs | You don't have to worry about plating these ribs, they may not even make it to the plate.
Beef Barbacoa Crock Pot Recipe | Beef barbacoa is a juicy, tender, delicious meat that can be used in tacos, burritos, nachos, and more!