Super Bowl Food Instant Pot Recipes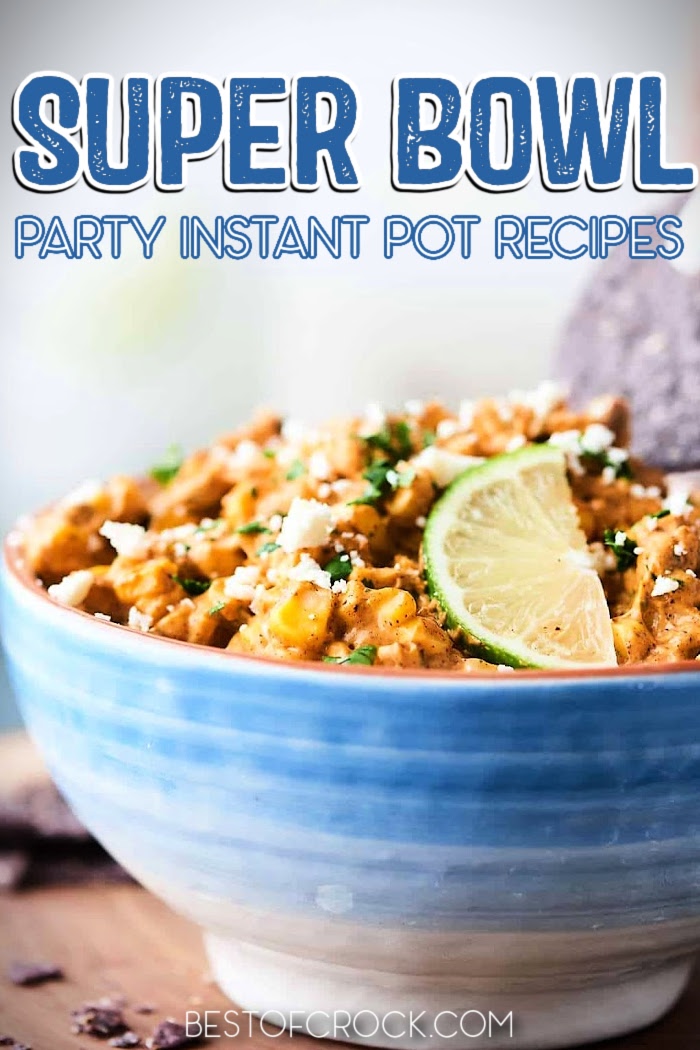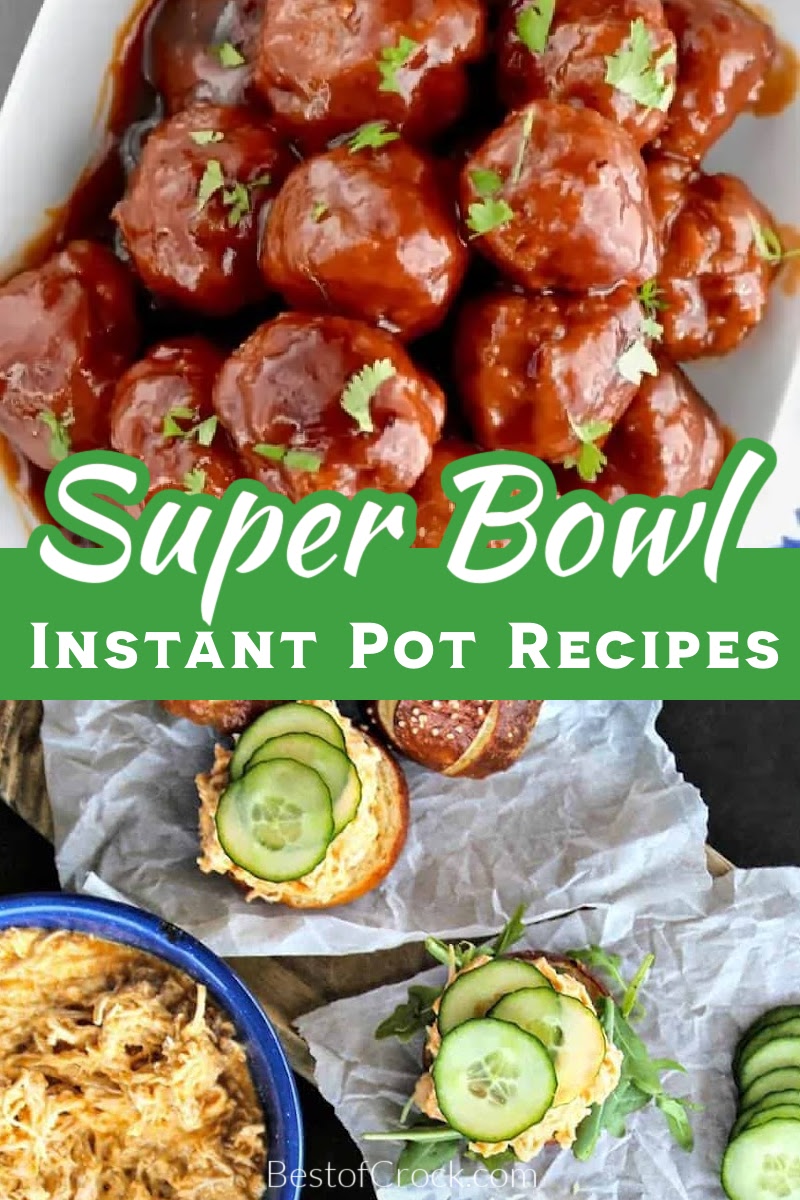 The Super Bowl is a big deal around here. People will gather to cheer the players on as they put everything on the line. All of that cheering could lead to an unmatched hunger. That is why breaking out some Super Bowl food Instant Pot recipes can help.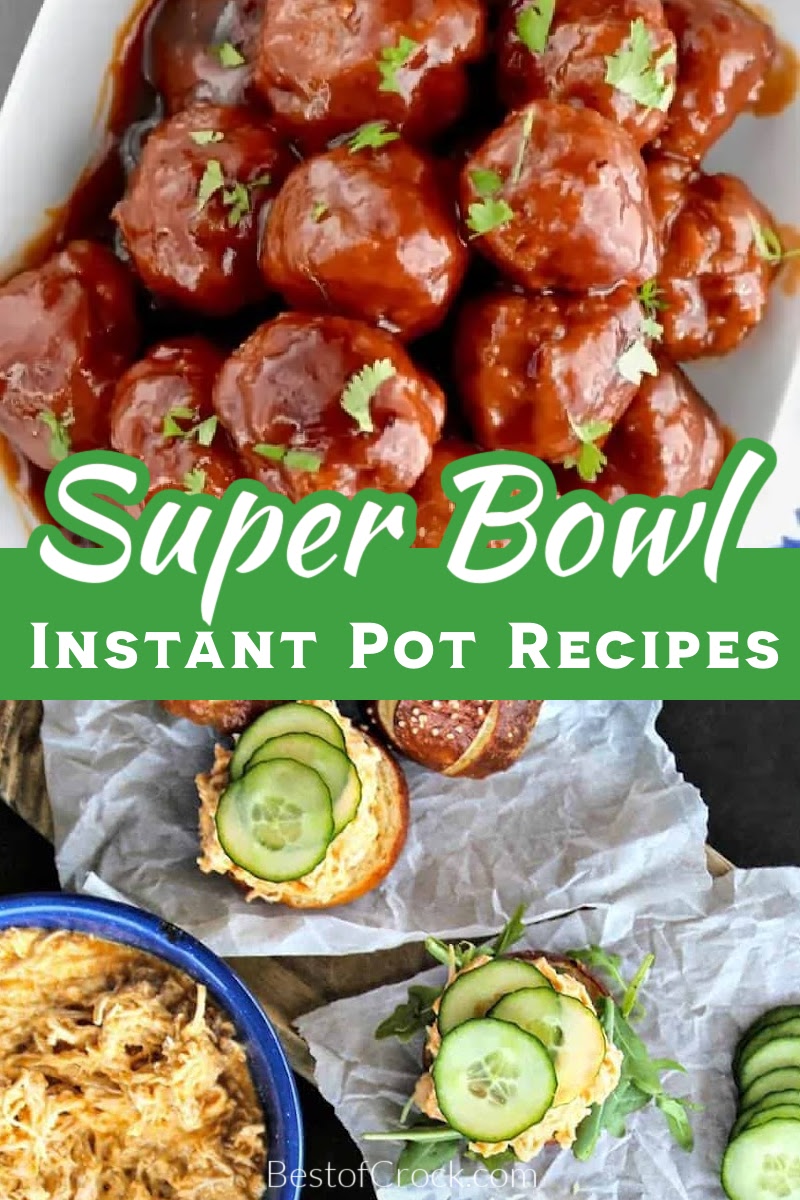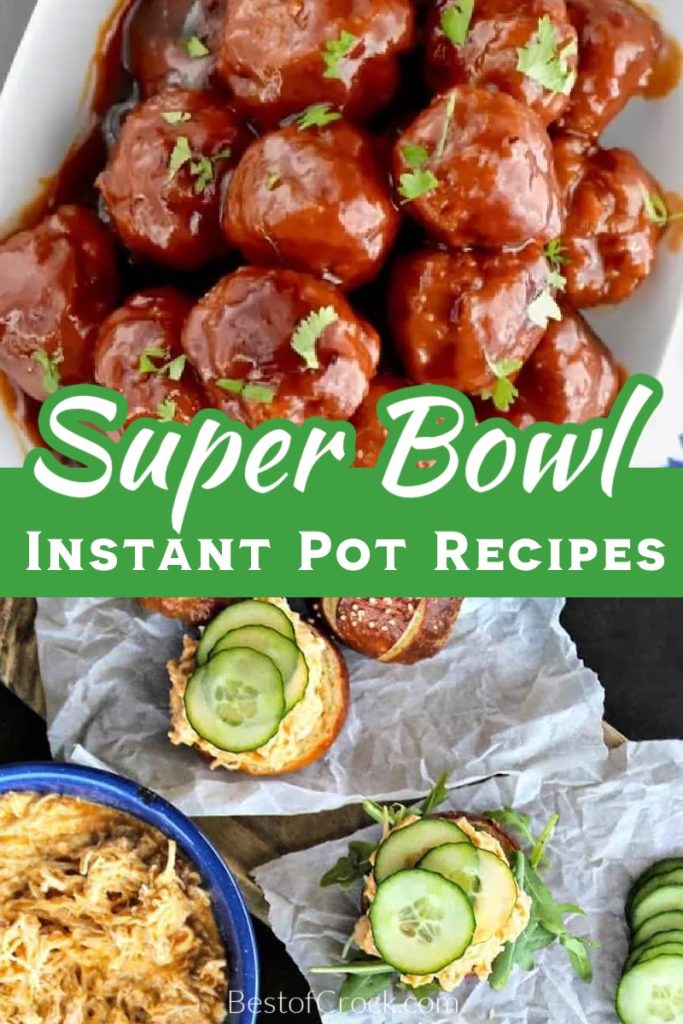 Super Bowl food Instant Pot recipes can help you host a great Super Bowl party with game day food cooked in less time. Hosting any type of party usually means putting together a spread of food for your guests to enjoy.
You can easily ask guests to bring their favorite food and call it a potluck. But you still want to do most of the heavy lifting when it comes to food and drinks. Super Bowl parties are simple; there is no need for fancy dishes or even full meals.
Some people don't mind BBQing for the big game. Having a full spread of BBQ like chicken, ribs, steaks, burgers, and hot dogs is not a bad idea. But no one is expecting you to go above and beyond like that for your Super Bowl party recipes.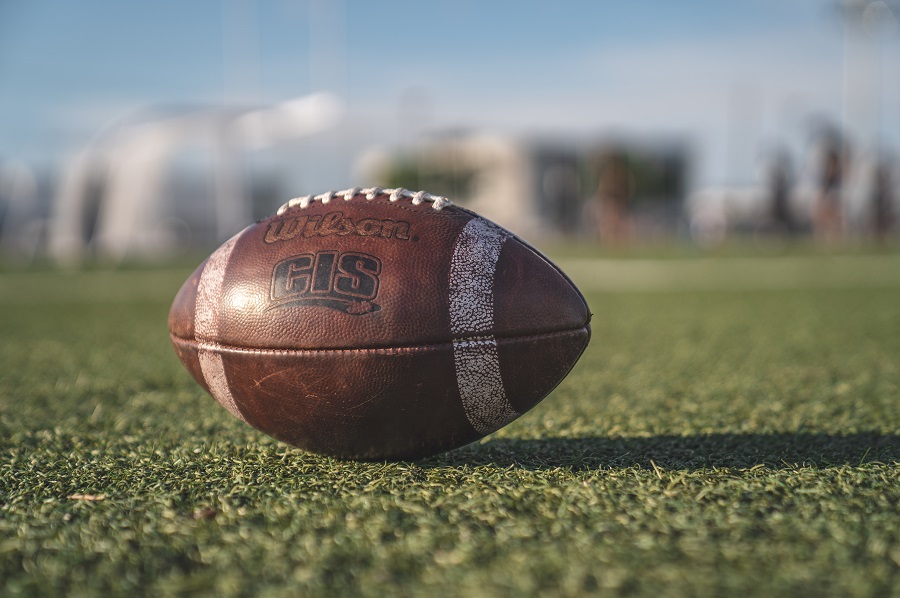 Instead, you only need some beer, soda, chips, and dip. But you can take things a little further without having to put yourself out too much, especially if you own an Instant Pot. Instant Pots cook food in very little time using heat, pressure, and steam, so you won't spend all day in the kitchen.
But you can also cook a wide variety of recipes in one morning for the food table at your Super Bowl party. You will want to be the host of your Super Bowl activities because then you get to decide what's on the menu.
Beanless Instant Pot Ketogenic Chili Recipe
Cocoa Cola BBQ Ribs | Mama Cheaps
Shredded Buffalo Chicken | Foodie with Family
Mexican Shredded Beef | Cooking with Curls
Honey BBQ Meatballs | Simple Joy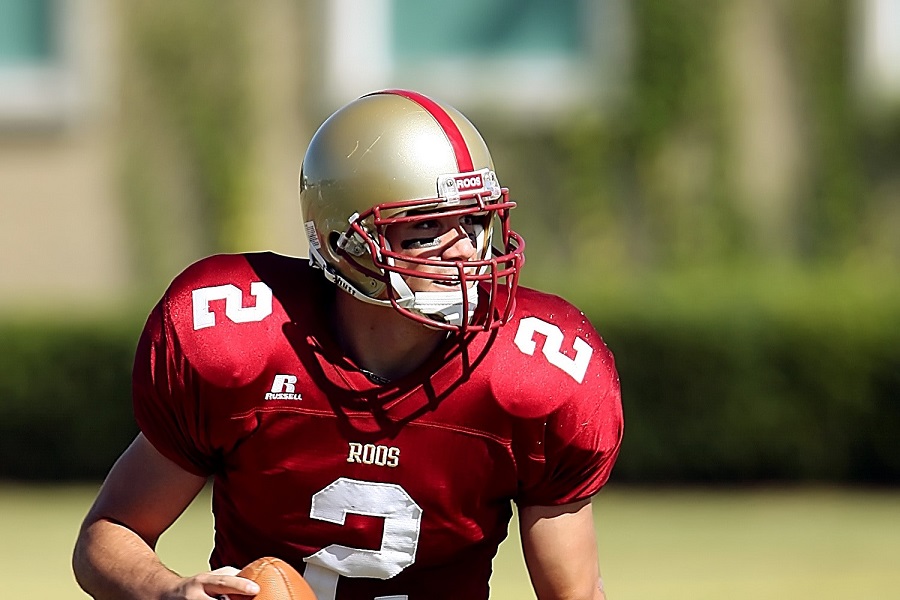 Super Bowl Food Instant Pot Recipes
There are a few things guests will expect at your Super Bowl party. Soda, beer, chips, and dips are basically it all you really need. But you can go up a notch and get wings; people would love wings. But the menu is totally up to you; it's your party, after all.
The Instant Pot is just meant to help you make more food in a shorter amount of time. You can use make Instant Pot BBQ recipes, Instant Pot dip recipes, Instant Pot vegetarian recipes, or even Instant Pot desserts. The choices are yours. So what's on your menu?
Buffalo Chicken Sliders | Adventures of a Nurse
Artichoke Dip | Simply Happy Foodie
Mexican Corn Dip | Show Me The Yummy
Homemade Hummus | Joanie Simon
Pizza Dip | Food 'n Service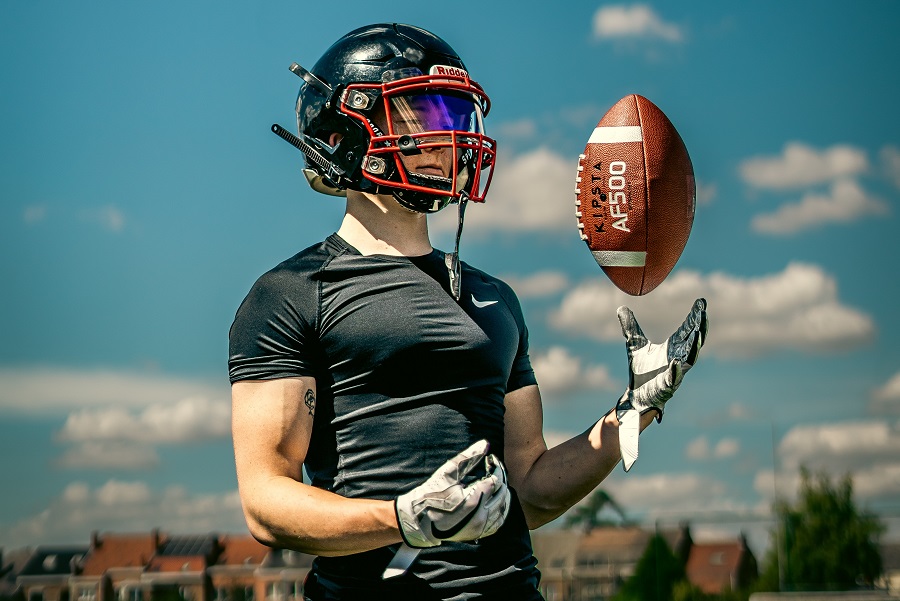 Instant Pot Recipes for Super Bowl Parties
The one thing you will want to keep in mind with your Super Bowl food Instant Pot recipes is variety. The Instant Pot cooks food quickly, which means you can make a large number of recipes in a short amount of time.
The trick to feeding a crowd with an Instant Pot is variety. Make multiple dishes, even if you only make one batch of each recipe. There may be someone who is sad the buffalo wings are done, but they will have another option ready to go that is just as good.
Little Smokies | Margin Making Mom
Mexican Beans | Kalyn's Kitchen
Bacon Cheeseburger Dip | I Don't Have Time for That
BBQ Chicken Tacos | Home Pressure Cooking
Cheddar Bacon Ale Dip | Taste of Home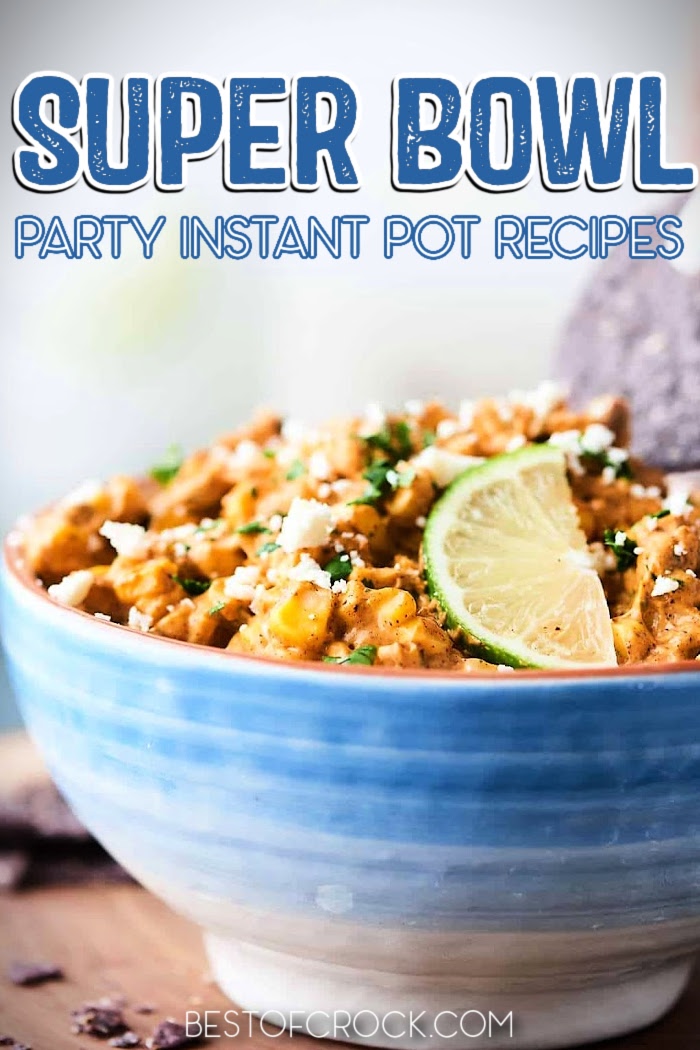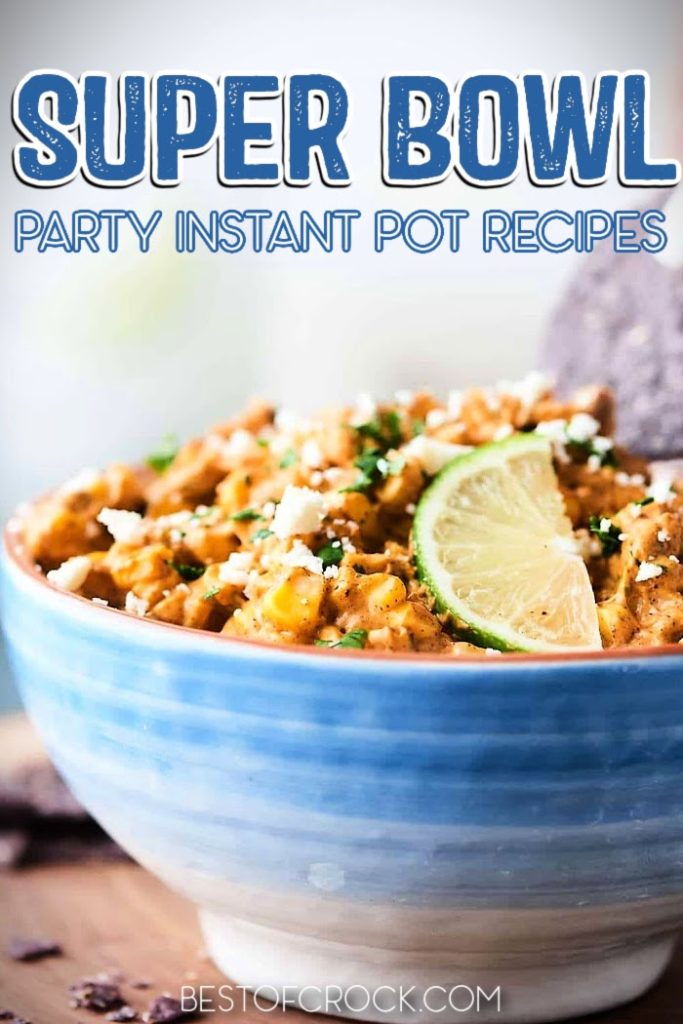 More Instant Pot Recipes
How to Make Instant Pot Chicken Noodle Soup. | Instant Pots are great at making a wide variety of recipes, even soup.
Instant Pot Chicken Wings. | Chicken wings belong at a Super Bowl party, but there is a wide variety to choose from.
Instant Pot Chicken and Gravy Recipes. | Chicken and gravy is not precisely party food, but it makes for the perfect weeknight dinner.
Easy Instant Pot Desserts for a Crowd. | You can use your Instant Pot to make some perfect party desserts.
Instant Pot Lasagna Recipes. | Lasagna is so good but requires so much work. However, the Instant Pot can do you most of the heavy lifting.