Instant Pot Lasagna Recipes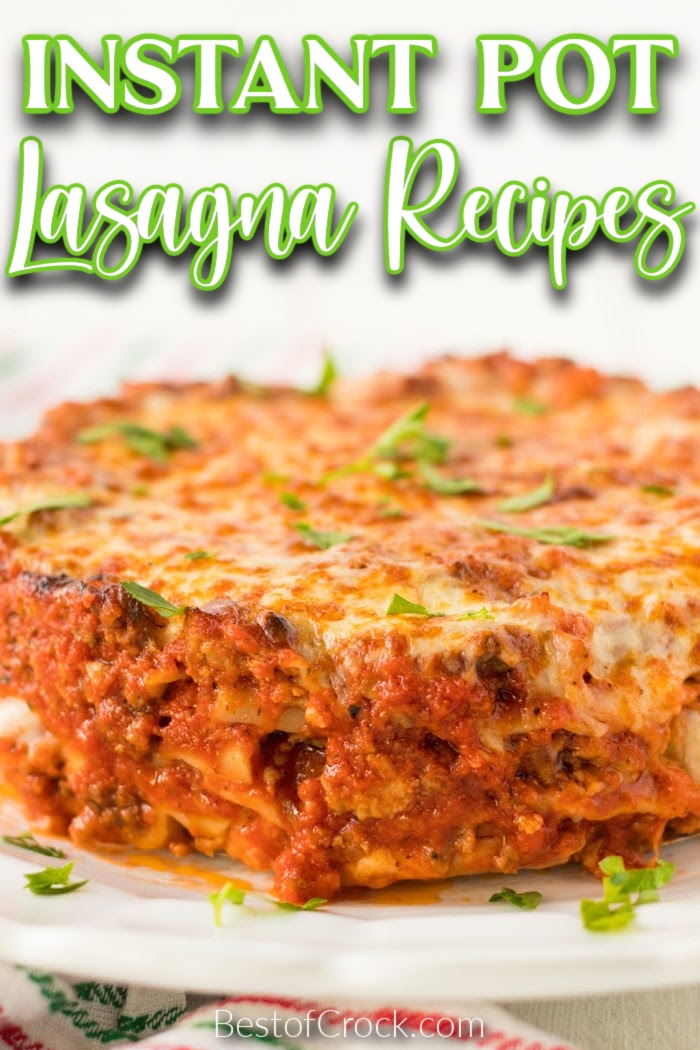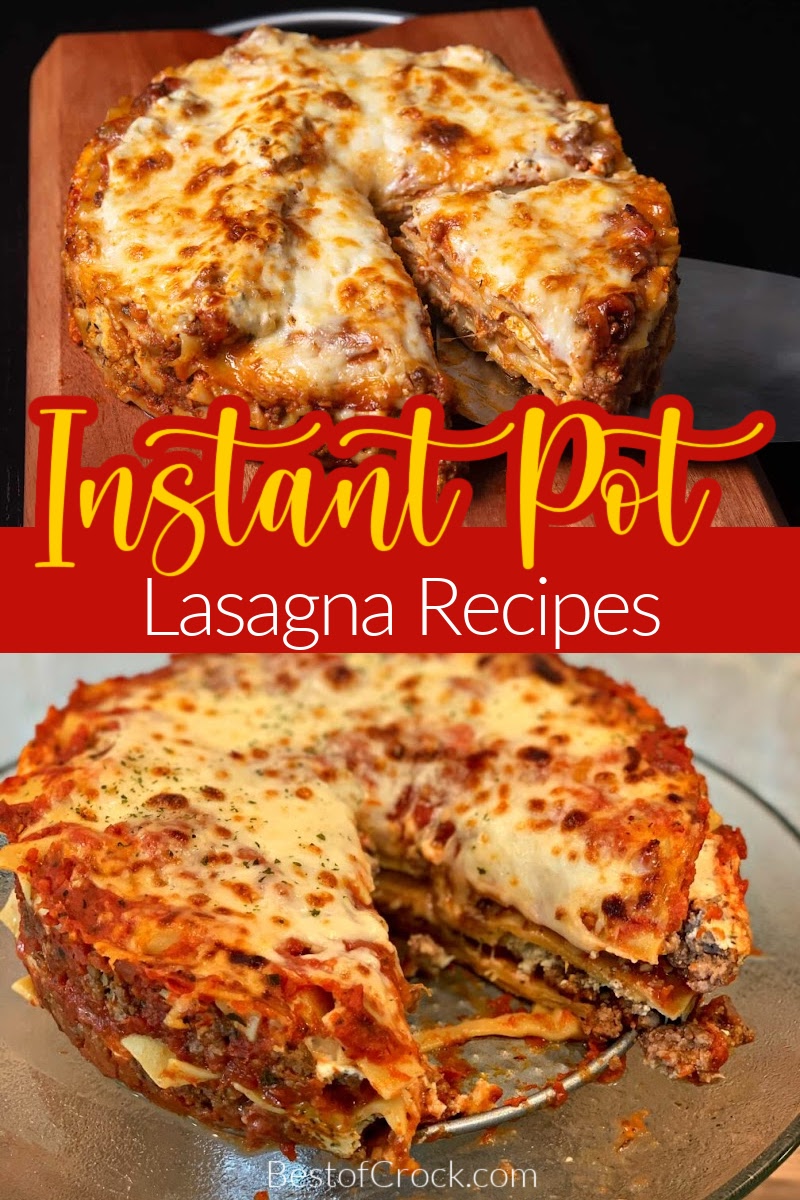 There are at least 5 steps in making a traditional lasagna: boil noodles, mix the cheese, make the sauce, assemble, and bake for about an hour. Not only does the prep take time and a sink load of dishes, but the cooking time just about doubles the total recipe time. But you can make Instant Pot lasagna recipes that cut that time in half or more.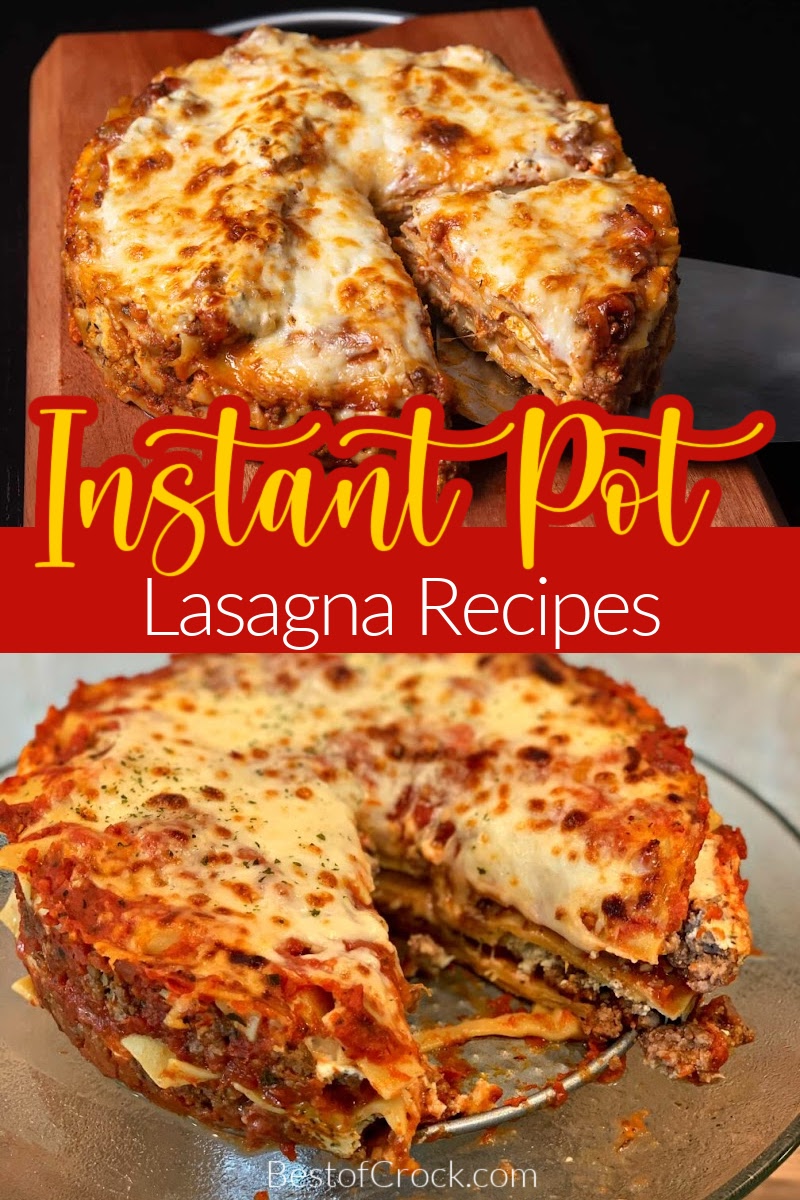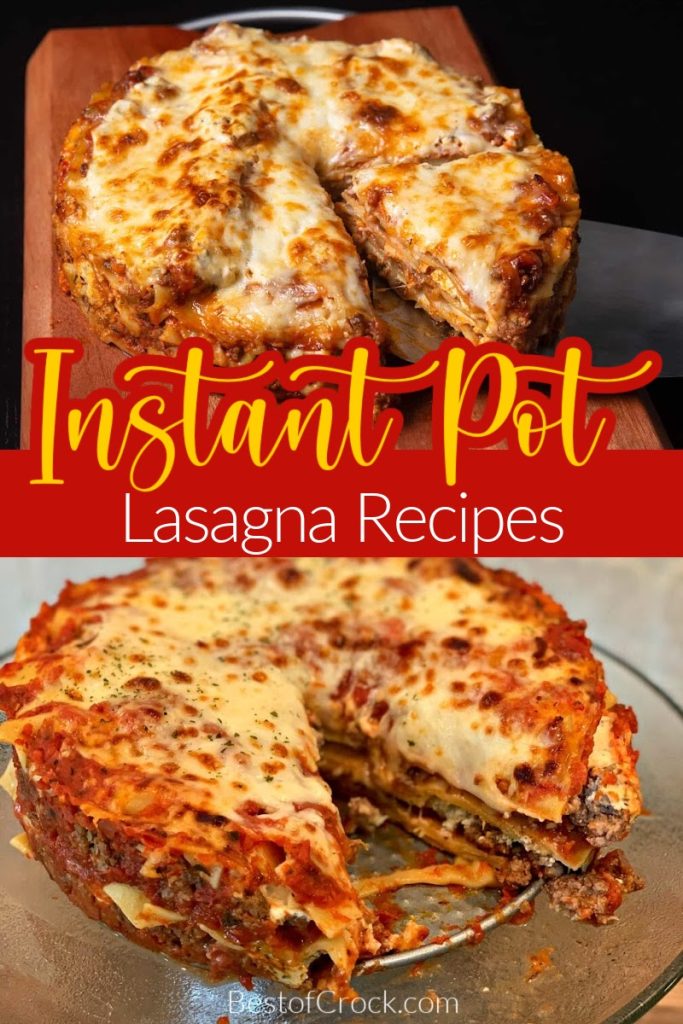 The Instant Pot has become an incredibly popular kitchen tool and for good reason. It cuts a ton of cooking time off of most recipes and in many cases turns a complicated meal preparation into a one-pot meal. Case in point, a classic lasagna.
Finding the best Instant Pot recipes means finding time-saving recipes that produce the best family meals like Instant Pot lasagna recipes. The Instant Pot lasagna recipes here offer you plenty of options. In fact, some take the recipe down to its simplest form using smaller noodles and making a sort of free-form casserole.
Others require the addition of a 7-inch springform pan to create a traditionally layered, meaty, and cheesy lasagna that looks like it could have come out of the oven. Whichever you choose you can't really go wrong on flavors. They are all layered perfectly as a lasagna should be.
Lazy Lasagna | Chase Laughter
Instant Pot Lazy Lasagna | 12 Tomatoes
Instant Pot Lasagna | Princess Pinky Girl
The Best Instant Pot Lasagna Recipe | Simply Happy Foodie
Instant Pot Mouth-Watering Lasagna | Pressure Cook Recipes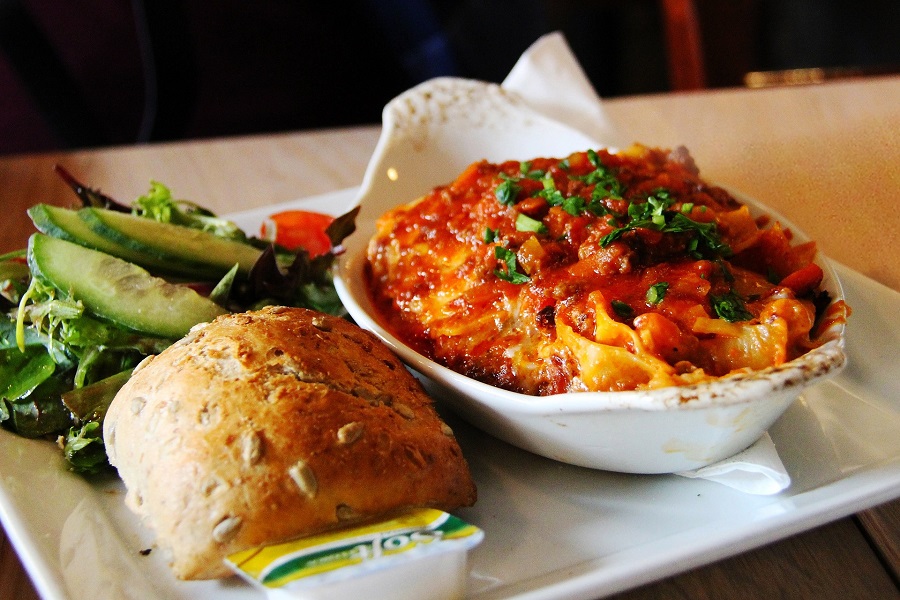 Instant Pot Timing
Making lasagna has never been quicker and easier. From prep to table, these recipes all take under an hour. Which means you have more time for what you want to do. You could start a new book, clean your home, spend time with family or friends, or both. The most valuable thing we have is time and saving time is the ultimate goal.
Instant Pot Lasagna | iFood Real
Delicious Instant Pot Lasagna | Mom's Recipe Healthy
Instant Pot Lasagna | Spaceships and Laserbeams
Pressure Cooker Lasagna Casserole | The Typical Mom
Best Ever Instant Pot Lasagna | The Cookin Chicks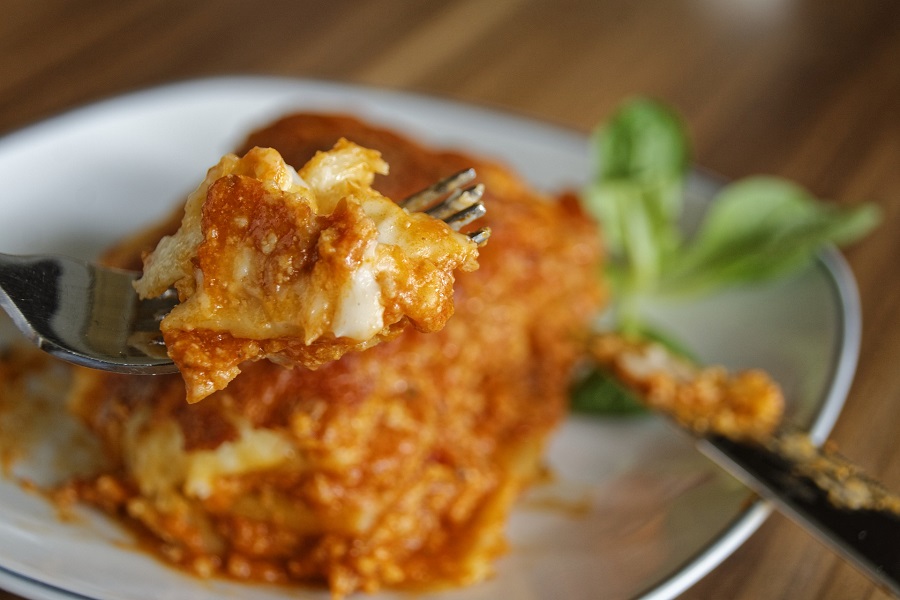 Instant Pot Lasagna Tip
Instant Pot lasagna cooks in about 20 to 25 minutes. But don't forget the natural pressure release. It's important to let the lasagna set properly and make sure the noodles are fully cooked. This truly one-pot meal will really up your weeknight dinner game.
It may be easy and quick to make, but it tastes like it's made with all the time and care of baked lasagna.
Instant Pot Lazy Lasagna | Kitchen Fresh Recipes
Instant Pot Lasagna | Eazy Peazy Mealz
The Only Instant Pot Lasagna Recipe You Need | Clarks Condensed
Instant Pot Lasagna | A Mindfull Mom
Ultimate Instant Pot Lasagna | Sweet and Savory Meals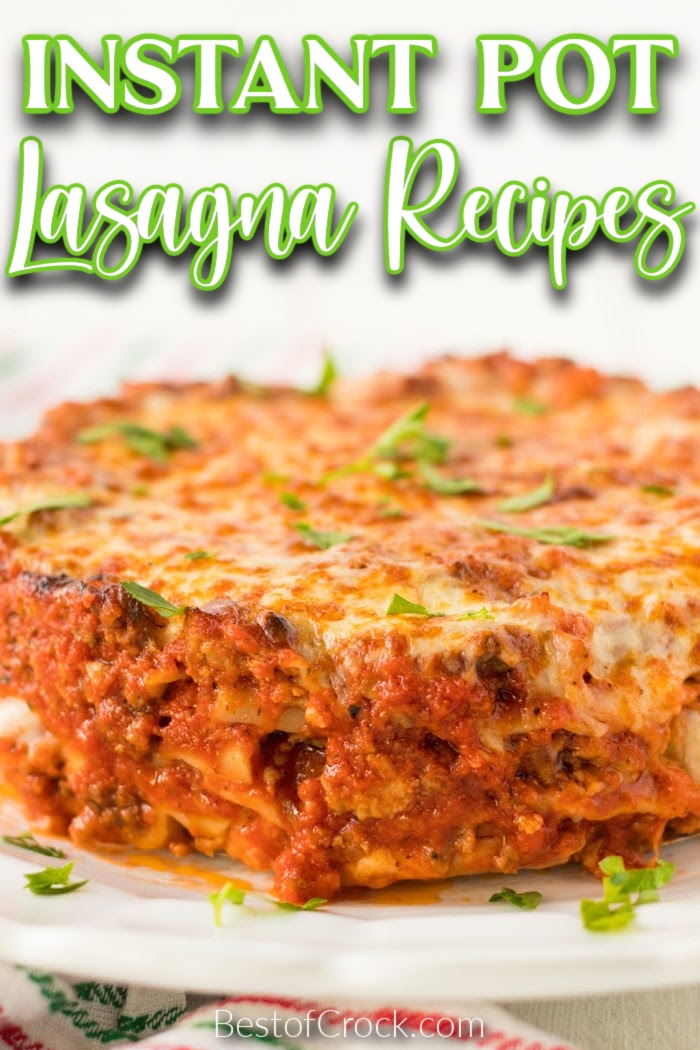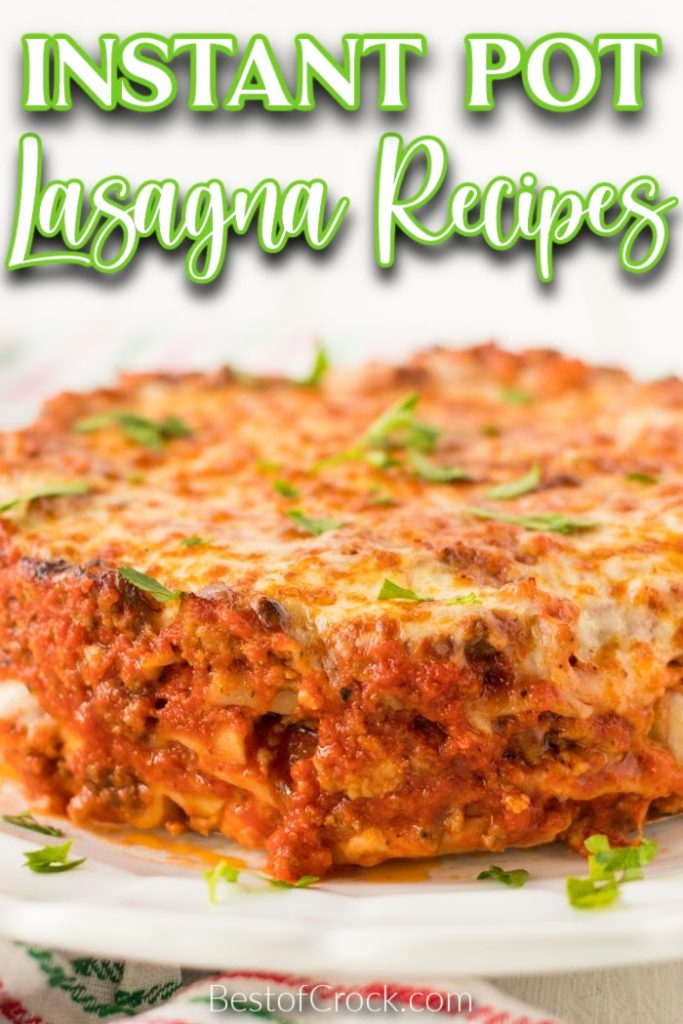 More Instant Pot Recipes
Healthy Instant Pot Sausage and Kale Soup Recipe | Kale is not at the top of everyone's shopping list. However, it is amazing as part of a soup. More specifically, this soup.
Beanless Instant Pot Ketogenic Chili Recipe | Chili can fit into a low carb diet with ease but there are still some changes we can make to turn it into something even more healthy and delicious.
Instant Pot Sour Cream Scalloped Potatoes | Scalloped potatoes is easy to make with the help of an Instant Pot. They come out amazing every time.
Low Carb Instant Pot Pork Chops Recipe | Pork chops can be sweet or savory or both! But they will always fit into a low carb diet no matter how you make it.
Instant Pot Goulash Recipe with Beef | Goulash is a pasta dish that is filled with flavor, easy to make, and a nice departure from the norm.