Instant Pot Spanish Rice vs Mexican Rice – What is the Difference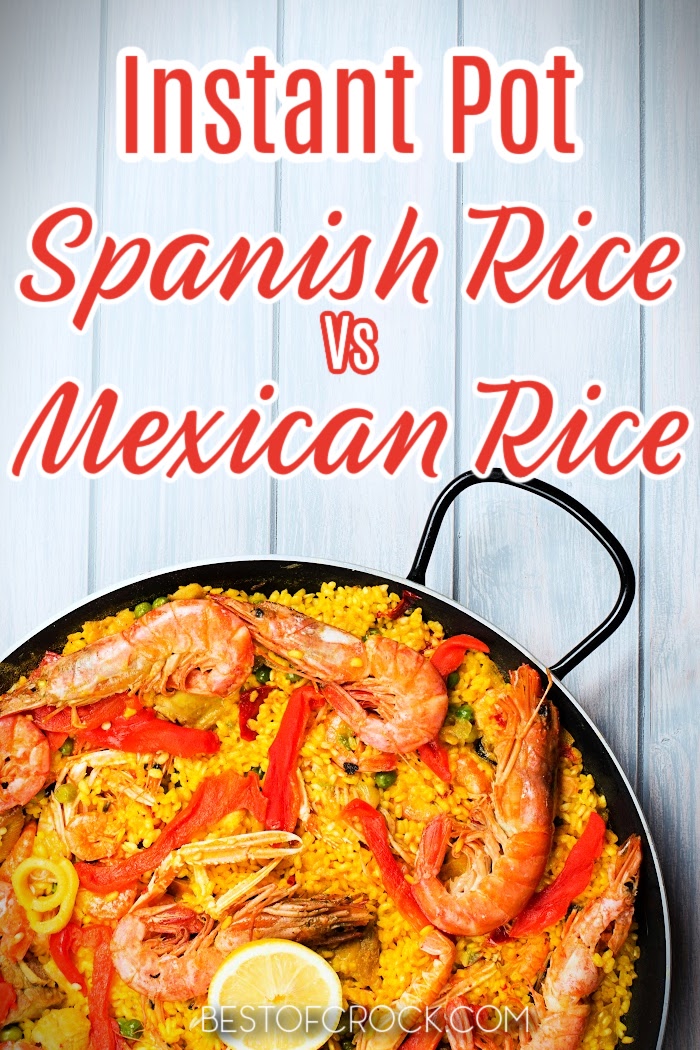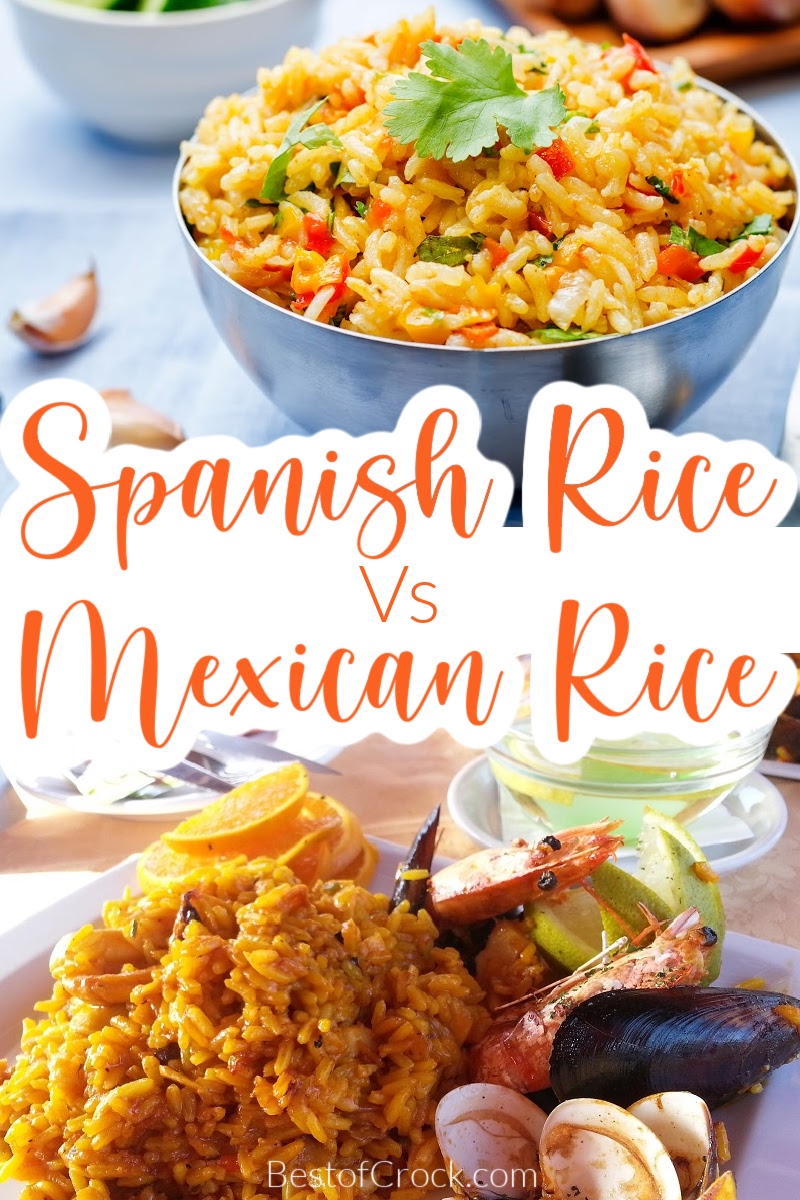 Instant Pot Spanish rice is delicious, but you may find it challenging to find recipes on the internet. Authenticity is the key, especially when talking about recipes from another country or culture. That brings us to Instant Pot Spanish rice vs Mexican rice; what exactly is the difference?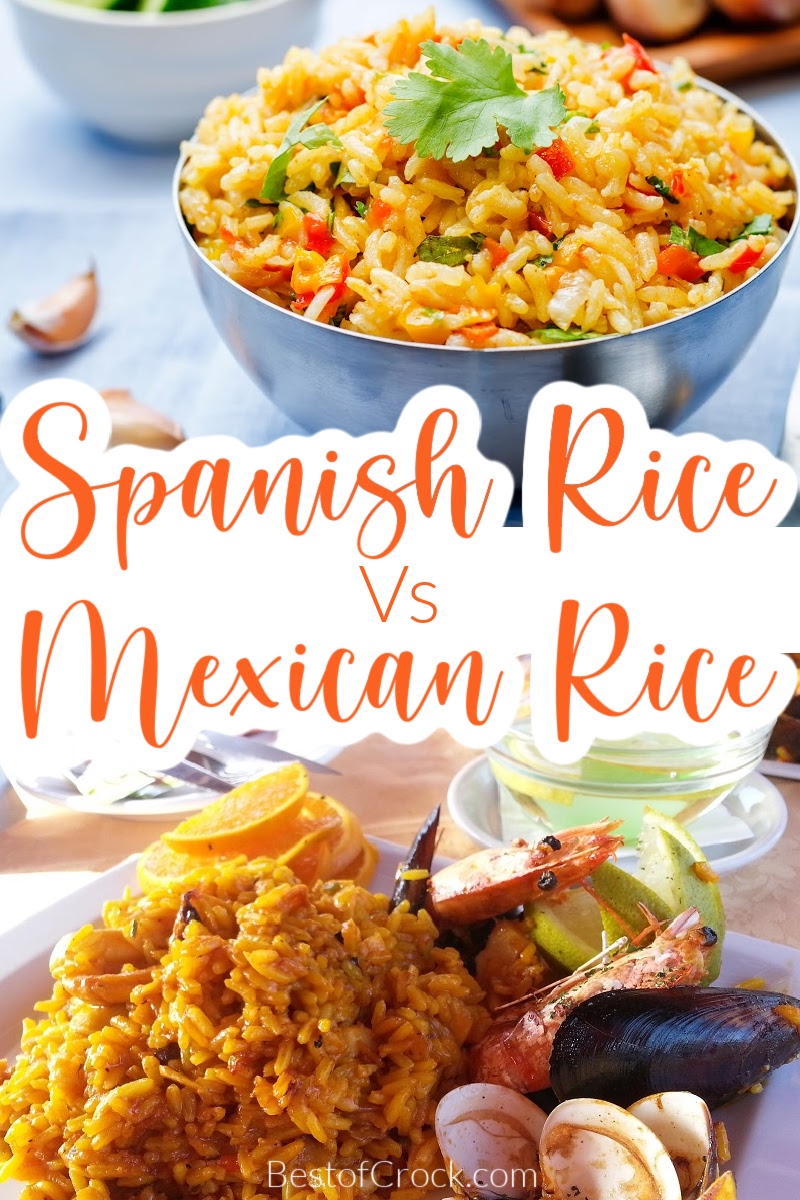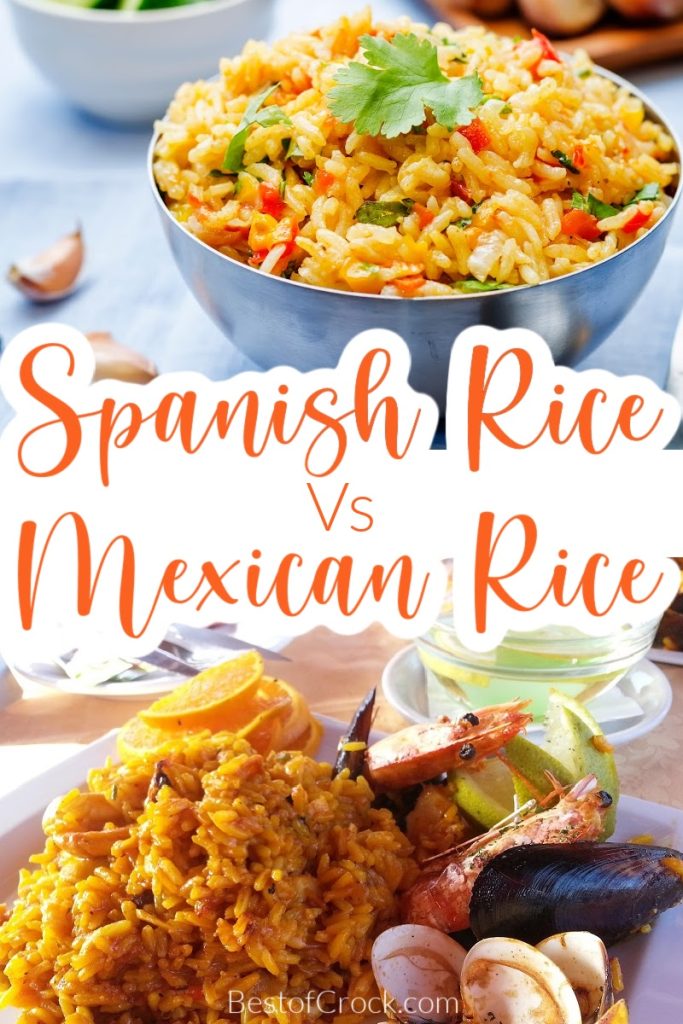 Instant Pot Spanish rice vs Mexican rice, what is the difference? The differences are enough to change the appearance and the flavor. There is no need to give anyone a geography lesson; we all know the difference between Spain and Mexico.
However, the use of the word "Spanish" in the US has changed things over the decades. For example, people and places are getting away with making Mexican rice and calling it Spanish rice. Technically, that is true only because Mexican people speak Spanish and eat Mexican rice.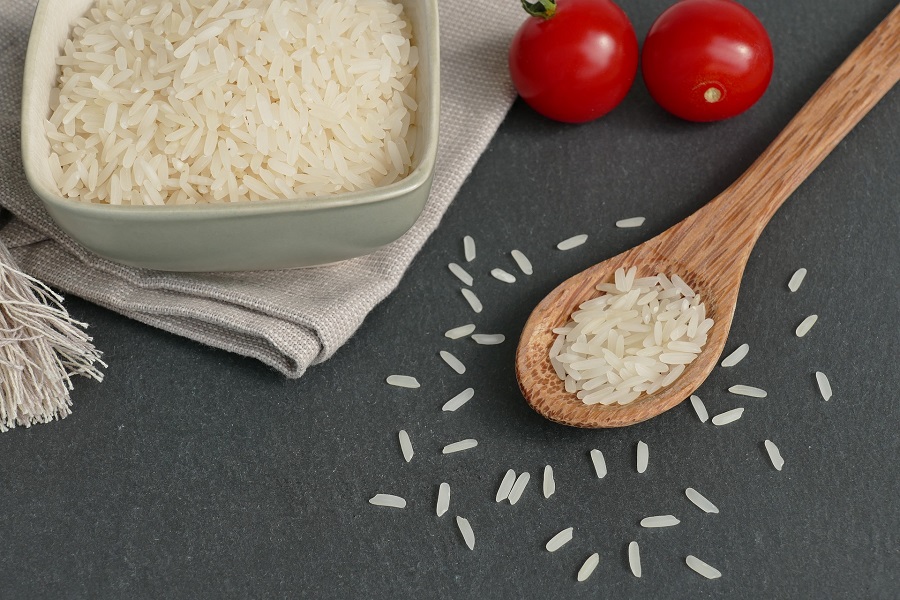 Other than that, the dishes are different. Plenty of people claim the differences are subtle, which is somewhat true. Think about it like this, you asked for a soda and got soda water. You were probably asking for something more akin to a pop like Coke or Pepsi.
But soda water is a liquid with carbonation, just like Spanish rice is seasoned rice just like Mexican rice. However, Instant Pot Spanish rice vs Mexican rice proves that the differences are enough. In fact, the differences are so enough that Mexican rice should not be referred to as Spanish rice anymore.
We should learn the differences between Mexican rice and Spanish rice so that we can enjoy them separately, as intended.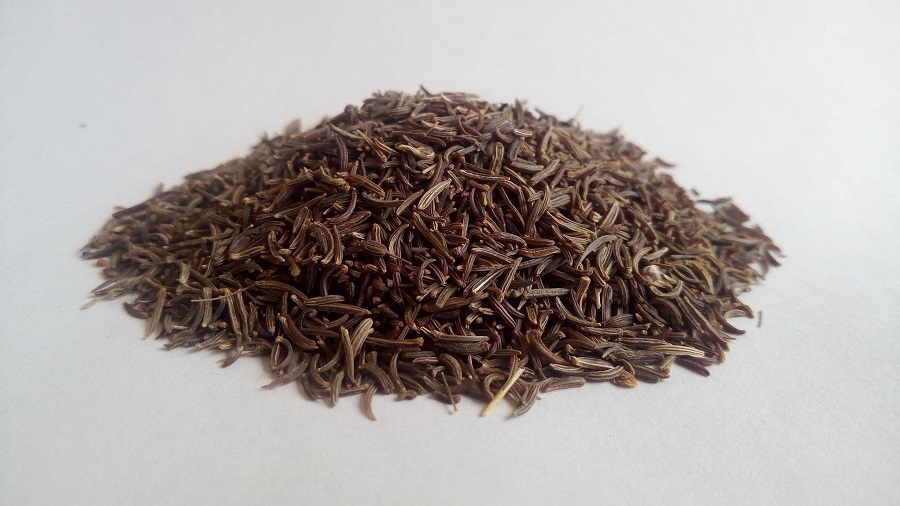 Instant Pot Spanish Rice vs Mexican Rice
The first thing to note is that cooking the rice will be very similar in an Instant Pot. In fact, the timing should be the same. There will also be rice, broth, tomatoes, and onions in Spanish and Mexican rice. Both rice dishes are used as side dishes that can easily be paired with meat and veggies.
However, that is where the similarities end and the differences begin. The most significant difference comes in the ingredients list; that's where it all begins. But nothing else will be different as far as the cooking method goes.
We can use Mexican rice recipes to help us make Spanish rice recipes so long as we make some explicit changes to the Mexican rice recipes on our own.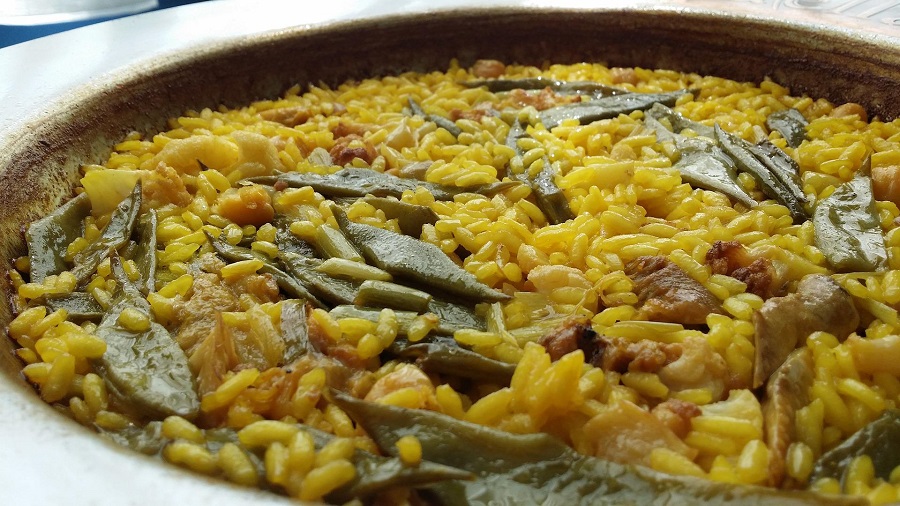 Spanish Rice Ingredients
You may be more familiar with Spanish rice pertaining to the dish that is more common in the US; paella. However, that might make things more confusing since there is also a Mexican version of paella. Quick sidebar, paella is a dish that uses rice; think pork fried rice vs white rice.
The only thing that matters is that you know the ingredients of Instant Pot Spanish rice vs Mexican rice. Spanish rice uses saffron, which gives it that yellow color and sweeter taste. You may even find some Spanish rice recipes that add turmeric, though that is less common in traditional recipes.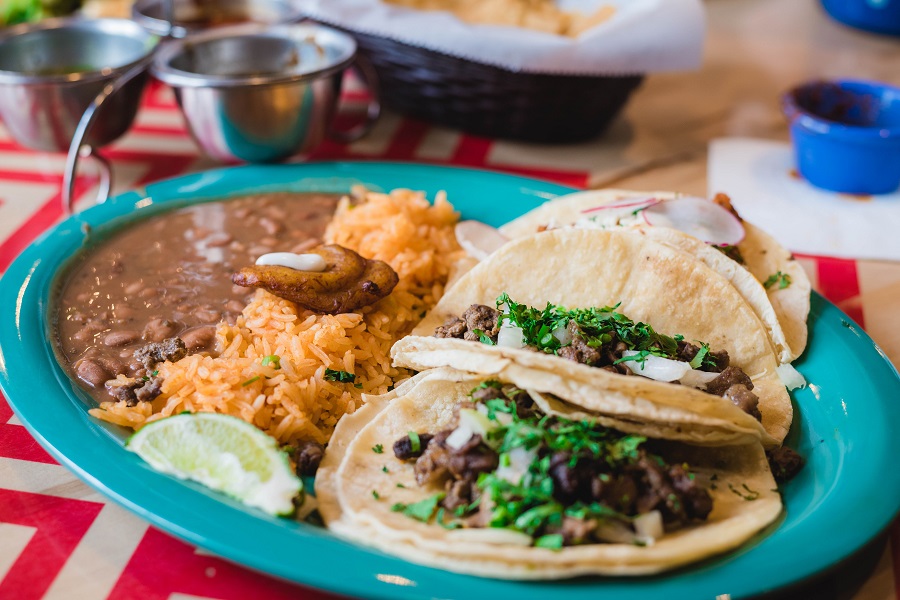 Mexican Rice Ingredients
The US is Mexico's neighbor, so we are more familiar with Mexican rice. That could also be why you will find a lot of Mexican rice recipes being pawned off as Spanish rice recipes. However, there are ingredients in Mexican rice that are significantly different than those in Spanish rice.
You wouldn't make dark chocolate-covered strawberries and call them milk chocolate-covered strawberries, right? Mexican rice uses cumin and cilantro instead of saffron and turmeric. Other than that, the ingredients are basically the same.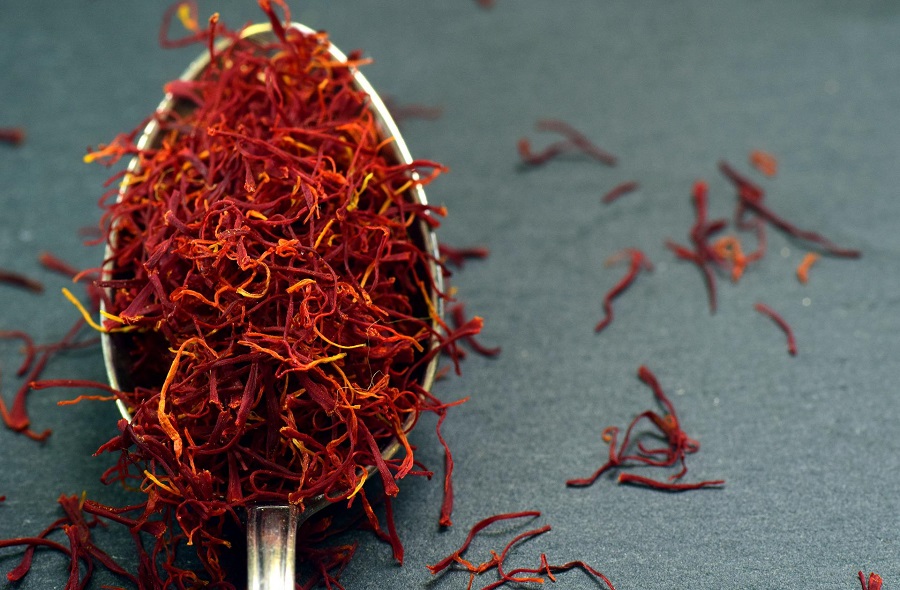 The Flavor
Who knew swapping out two seasonings would change an Instant Pot Spanish rice vs Mexican rice? That change seems subtle, but we are talking about a dish that gets all of its flavors from the seasonings you add. Spanish rice is sweeter with a floral flavor, saffron, and the subtraction of cumin.
Mexican rice has a savory flavor thanks to cumin and chili powder. The cilantro can add that sweetness, but some people will call it minty.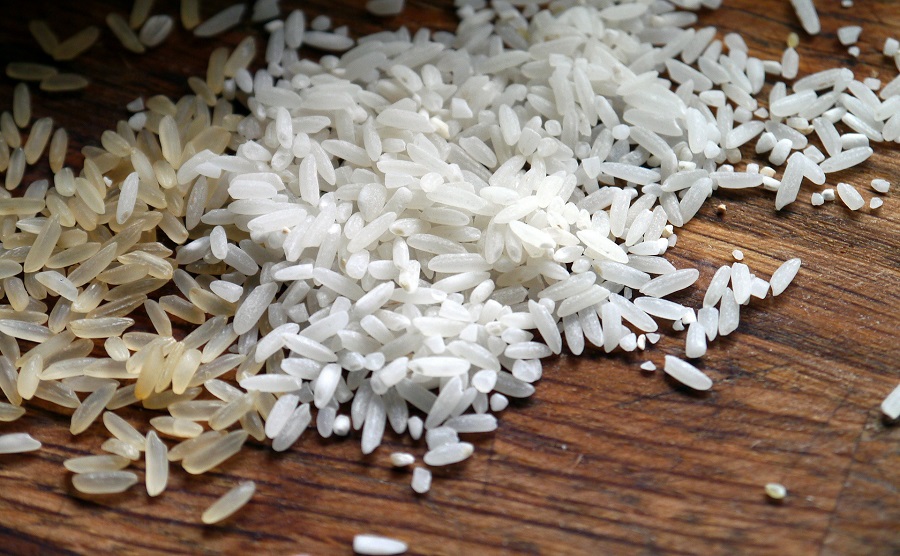 Mouth Feels
Another difference has everything to do with texture, though that could come down to how you cook the rice. Think about the times you've made white rice on the stovetop. You have surely had those nights where something was just off, and the rice either came out too firm or too mushy.
But Spanish rice is meant to be a bit more on the firmer side of the spectrum. Mexican rice is not precisely mushy though it is fluffier and softer in the mouth. The texture may not seem different enough to everyone, but there are a few people who factor the texture in when deciding if they like something or not.
That is why these differences are not as subtle as some people like to claim. Do you prefer a sweeter side dish or a savory one? Do you prefer firmer rice or softer rice? These questions will point you toward the right side dish you want, Instant Pot Spanish rice vs Mexican rice.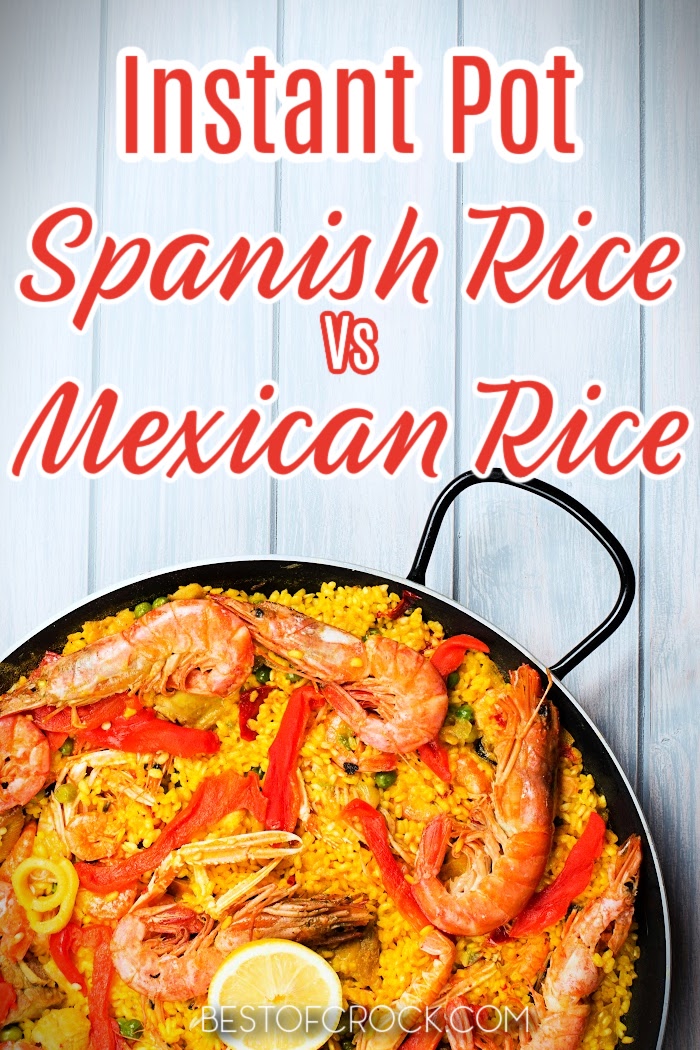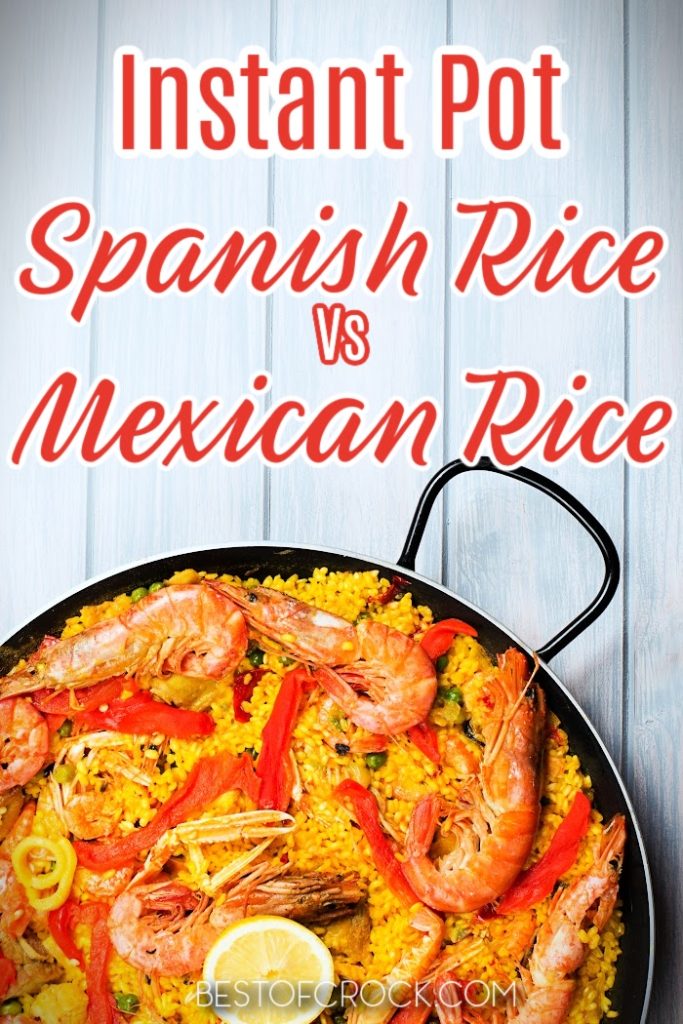 More Instant Pot Recipes
How to Make Instant Pot Bone Broth | Bone broth is a necessary ingredient in Spanish and Mexican rice recipes. Make your own broth for an even fresher taste.
Beanless Instant Pot Ketogenic Chili Recipe | Chili can easily be made in an Instant Pot and the results will surprise you.
Low Carb Instant Pot Pork Chops Recipe | Instant Pot pork chops are easier to make than you may realize and far tastier.
Instant Pot Goulash Recipe with Beef | Goulash doesn't have to sound good, it just needs to taste good and this recipe is that.
Instant Pot Chicken Pot Pie Casserole | Chicken pot pie is amazingly delicious and this recipe makes it easier to enjoy more often.