Healthy Instant Pot Family Dinners | Dinner Recipes for Families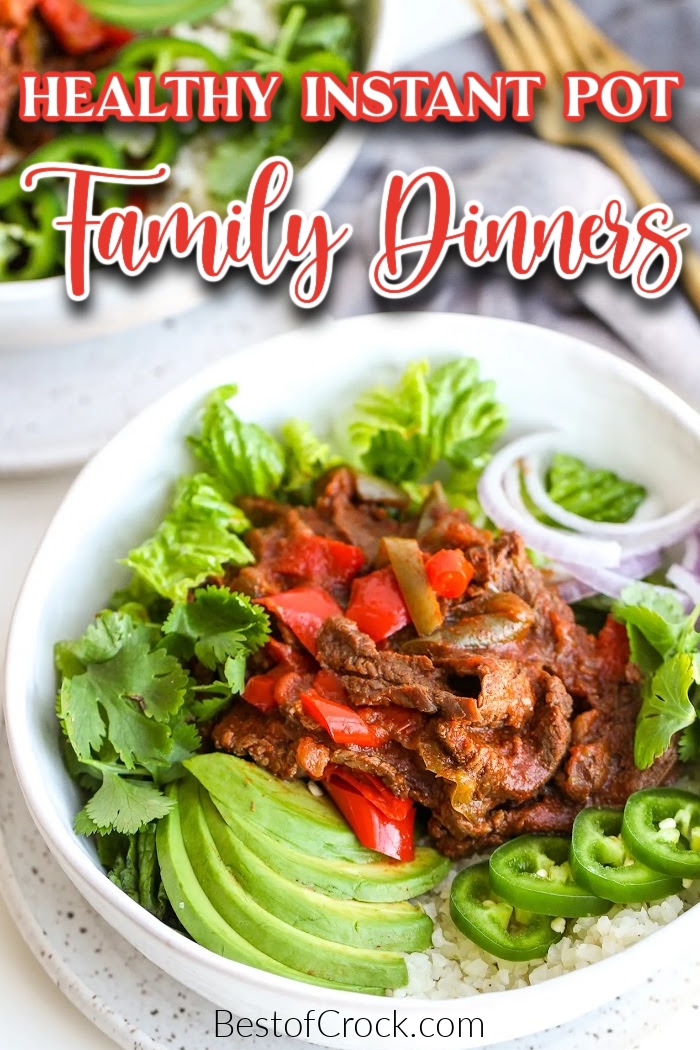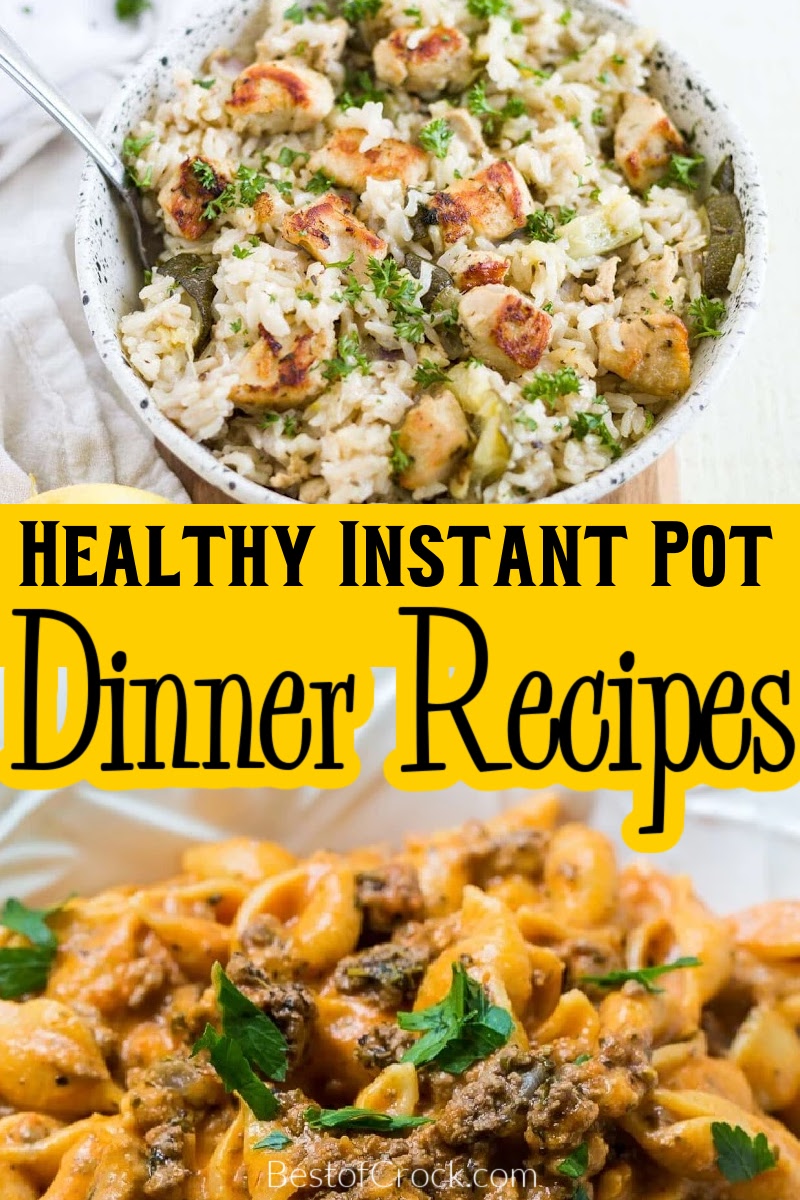 Eating healthy as a family can be challenging, especially if you have picky eaters in the house. There isn't much we can do about picky eaters, but we can make dinner easier to cook with an Instant Pot. Healthy Instant Pot family dinners are a great place to get started.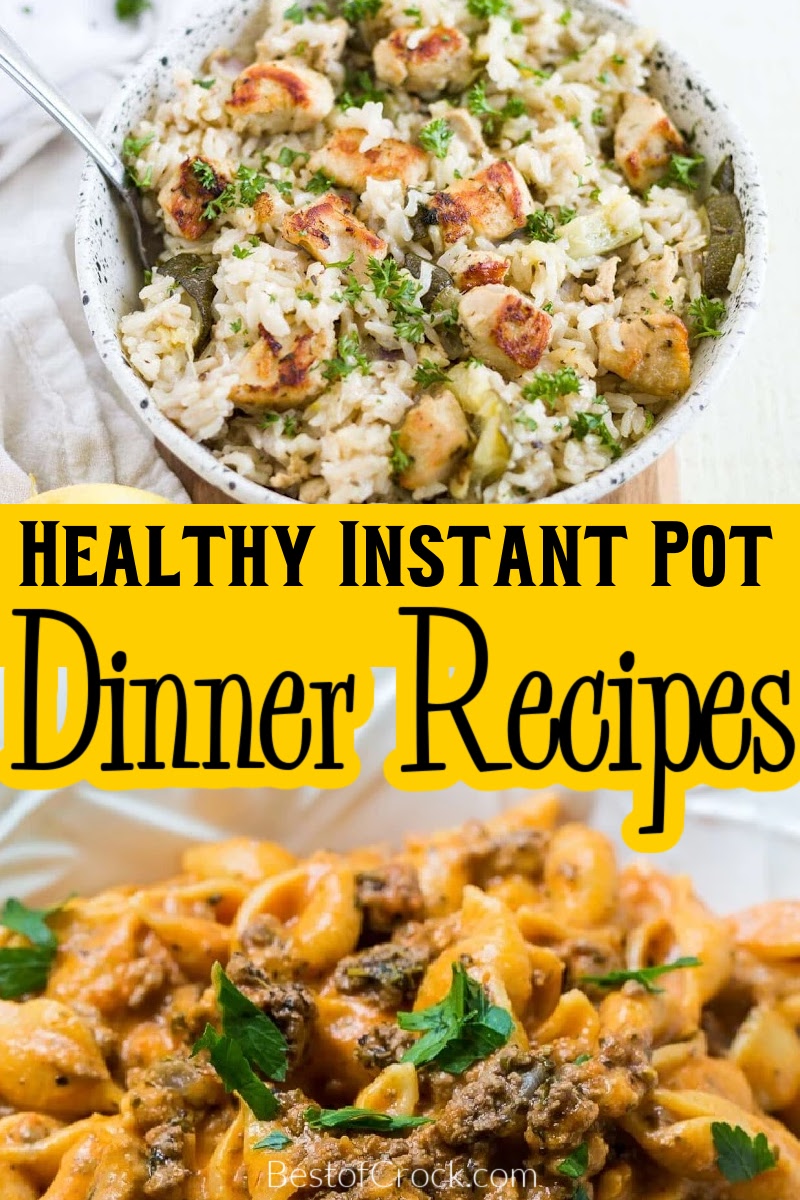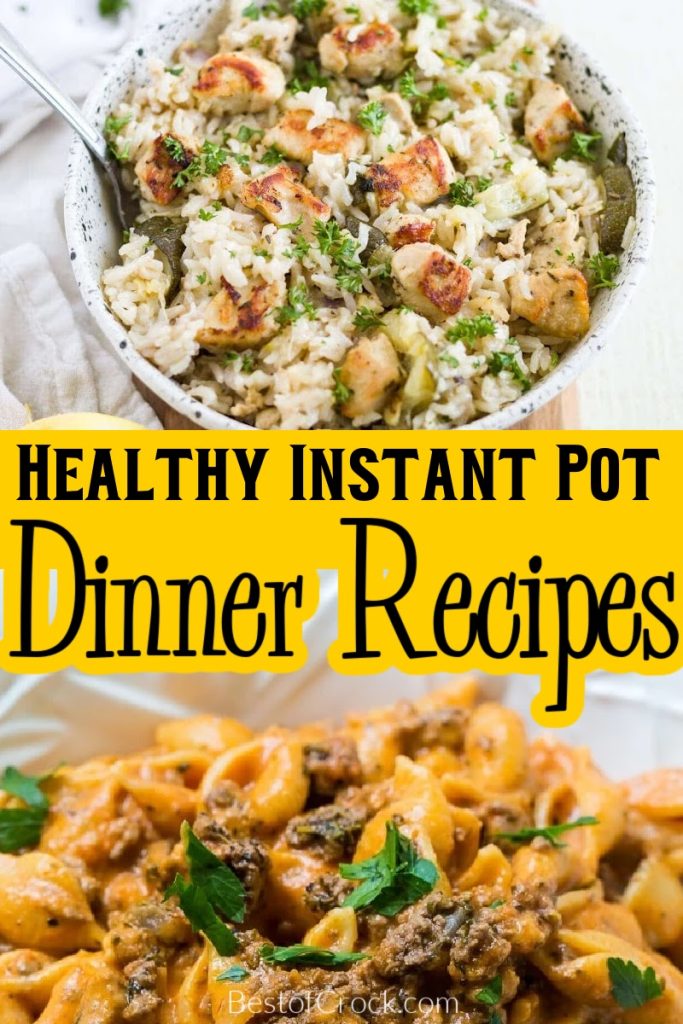 Healthy Instant Pot family dinners are perfect for weeknight dinners or dinner recipes for busy families who want to stay healthy. Picky eaters make life difficult for those who need to cook for them. You may have made such a fantastic dinner, but one household member may not like it.
Of course, we feel bad about ourselves, like it is our fault, but then we get over that and go straight to anger. We aren't angry on a stub-your-toe level, more like a forgot-to-lock-the-front door angry. The point is we worked hard to make dinner for our family, and one of the members is not eating.
There are those out there who have the time and budget to make something different for everyone, or to please that picky eater, at the very least. But not everyone has time for that, nor does everyone feel like giving in to the picky eaters.
Every family has their own way of doing things, and nothing is wrong with that. But an Instant Pot may be a better solution. That's not to say that an Instant Pot's ability to cook a meal so quickly means you can please the picky eaters of the house faster.
Instead, you can relax knowing you didn't put much work into the meal at all. Your feelings may not be as hurt, or you may not mind as much that they didn't eat what you made for them. Then there is the added benefit of knowing that you are eating something healthy.
That is why we want to go for healthy Instant Pot family dinners instead of just family dinner recipes.
Healthy Instant Pot Teriyaki Chicken
Instant Pot Sausage and Kale Soup Recipe
Instant Pot Goulash Recipe with Beef
How to Make a Whole Chicken in the Instant Pot
Instant Pot Chicken Pot Pie Casserole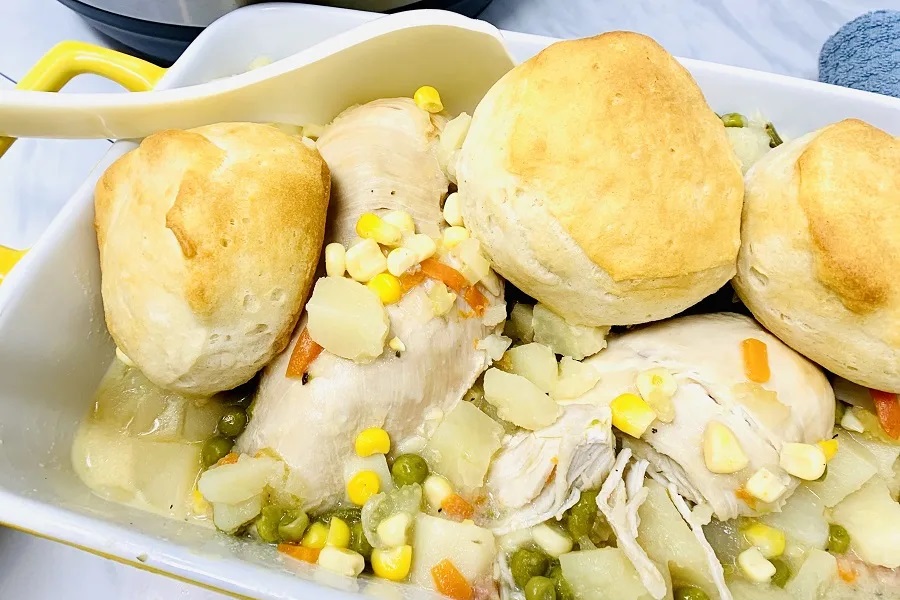 Healthy Instant Pot Family Dinners
The most significant benefit of using an Instant Pot is that it doesn't take much time to finish a meal. You can cook a good dish for a family dinner in under 20 minutes from start to finish. Of course, some of the dinner recipes for families will take a little longer.
However, the effort you will need to put in is minimal. That means you won't have to caste as much when someone denies your plate. But also, your busy schedule won't take as much of a hit.
Spaghetti | Kristine's Kitchen
Beef and Broccoli | Whole Kitchen Sink
Steak Fajita Bowls | The Bettered Blondie
Greek Chicken and Rice | What Molly Made
Creamy Shells and Beef | Spicy Southern Kitchen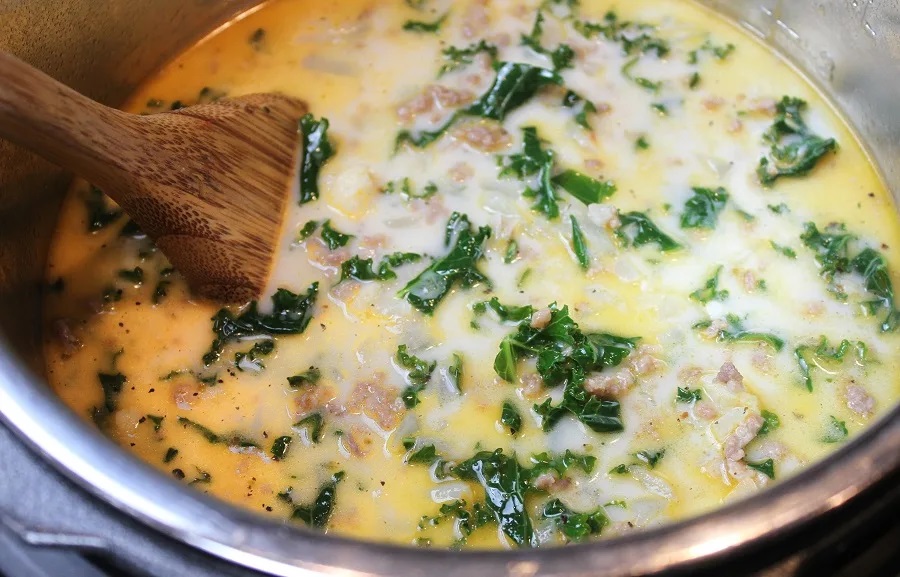 Instant Pot Dinner Recipes for Busy People
The Instant Pot is a no-brainer for busy families. Pete has soccer, Beth has swimming, Mark has one hell of a commute, and Betty has multiple showings to get done today. Mark and Betty are working hard to get work done so they can be home in time to take the kids to their extracurriculars, but where is time for dinner?
That usually leads to a fast food line or eating out in general. But these healthy Instant Pot family dinners will make it easier to eat home-cooked meals more often. And picky Pete will just have to eat what you made him.
Garlic Parmesan Chicken & Rice | This is Not Diet Food!
Chicken Marinara Rotini | Stef's Eats & Sweets
African Cinnamon Peanut Butter Chicken | Recipes from a Pantry
Chicken Burrito Lasagna | My Life Cookbook
Chicken and Dumplings | Crispy Foodide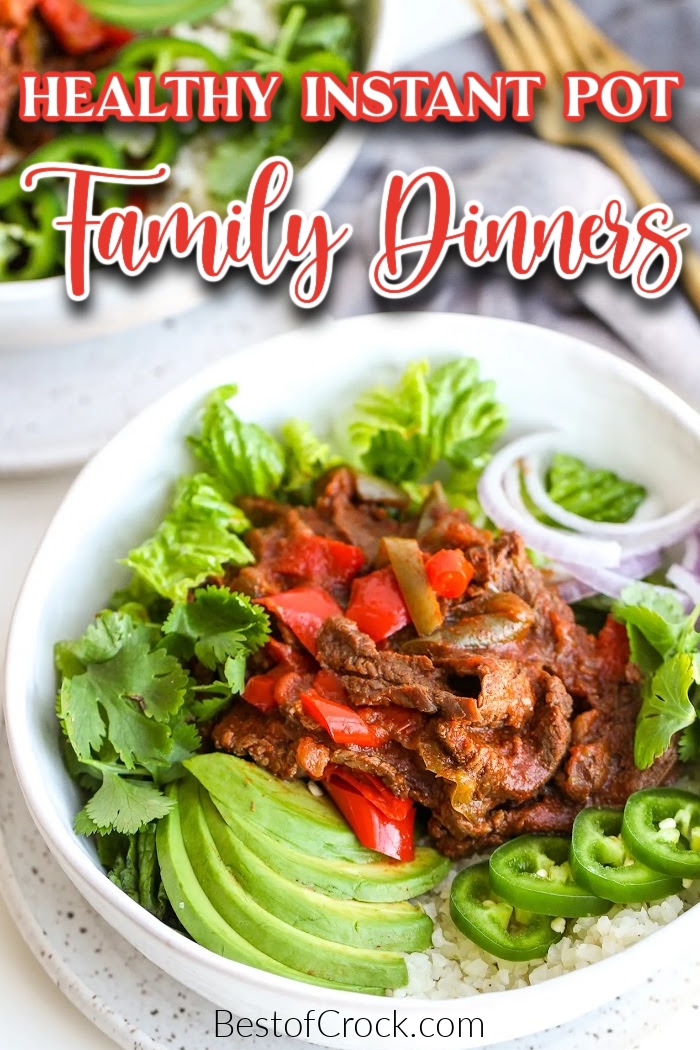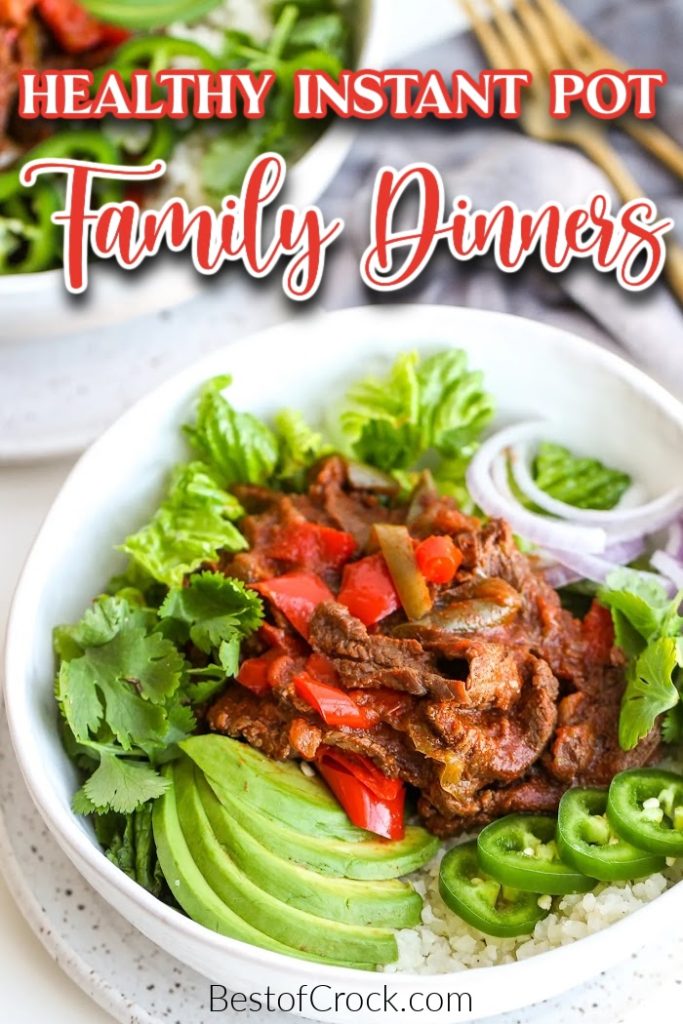 More Instant Pot Recipes
Instant Pot Outdoor BBQ Recipes | Bring the BBQ indoors without all of the smoke and just the help of an Instant Pot.
Instant Pot Sausage and Potatoes Recipes | Sausage and potatoes is a quick meal that you can put together for the whole family.
Easy Instant Pot Brownie Desserts | Of course, feeding a family is not all about healthy eating. We need to have a treat from time to time.
Easy Instant Pot Breakfast Recipes | Breakfasts are just as challenging if not more, than dinner recipes for busy families.
Instant Pot Lasagna Recipes | Lasagna would be enjoyed a lot more often if it was easier to make. These recipes are working towards that goal.