How to Make Instant Pot Spaghetti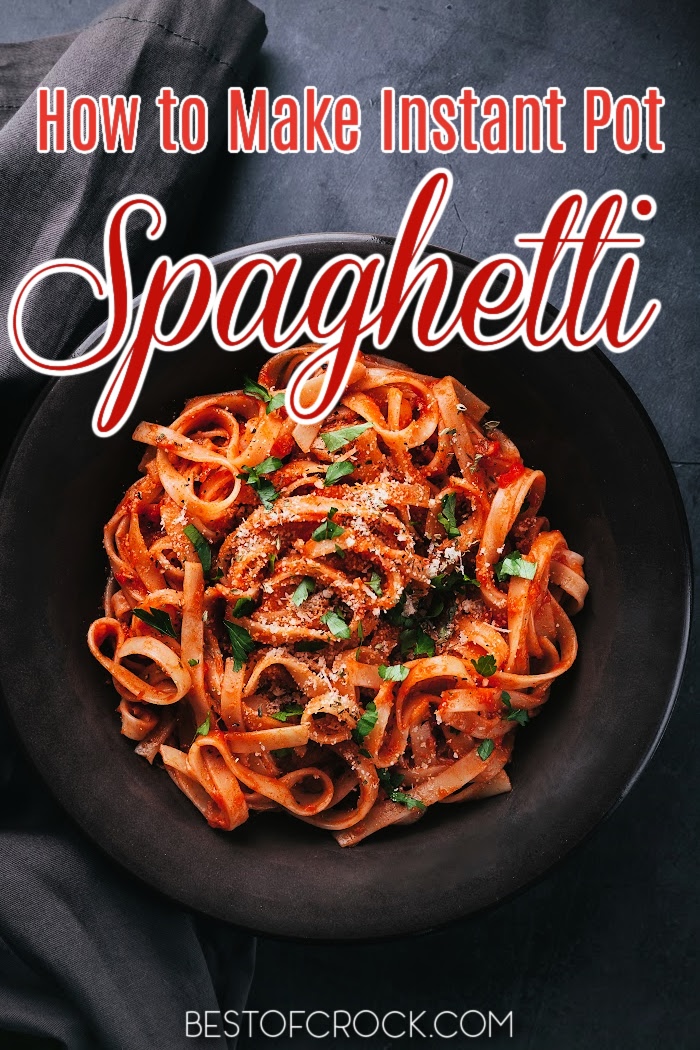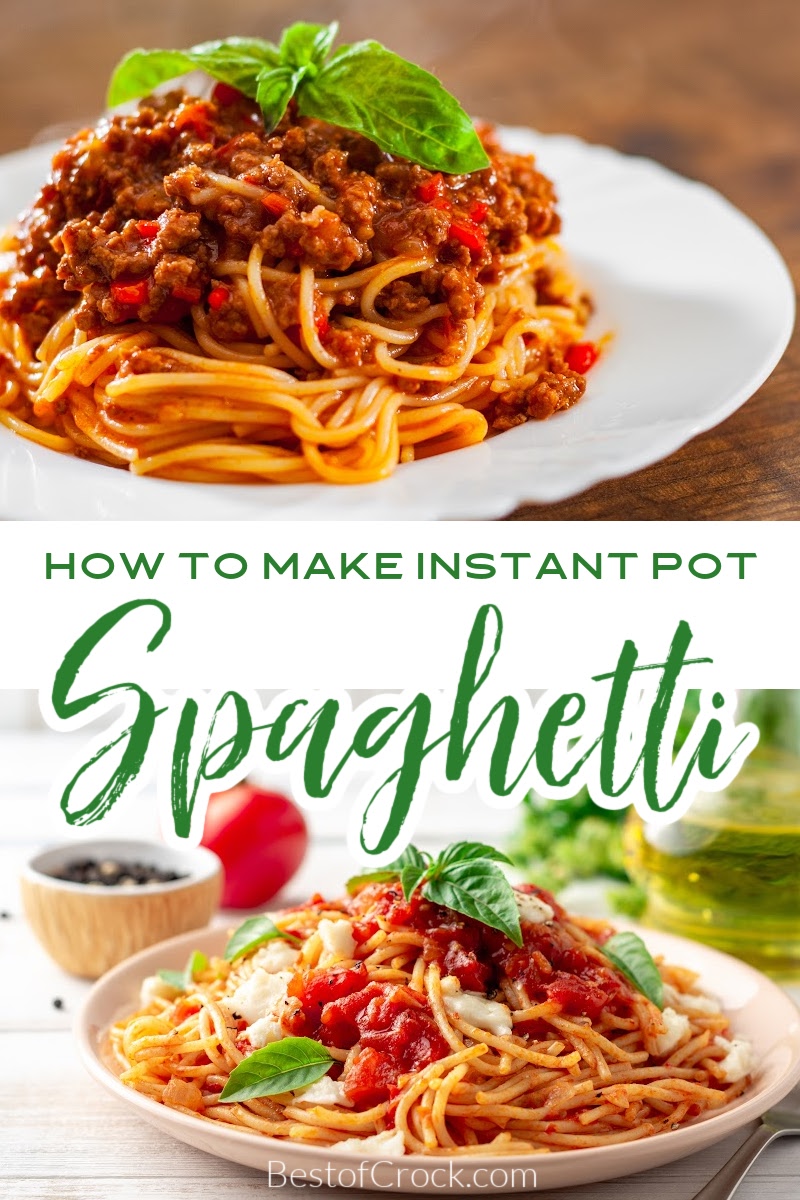 The Instant Pot makes life easier for everyone. The kitchen appliance makes cooking dinner a lot faster, which means people can live their lives. But some things require a few more steps, but we can learn. For example, we can learn how to make Instant Pot spaghetti.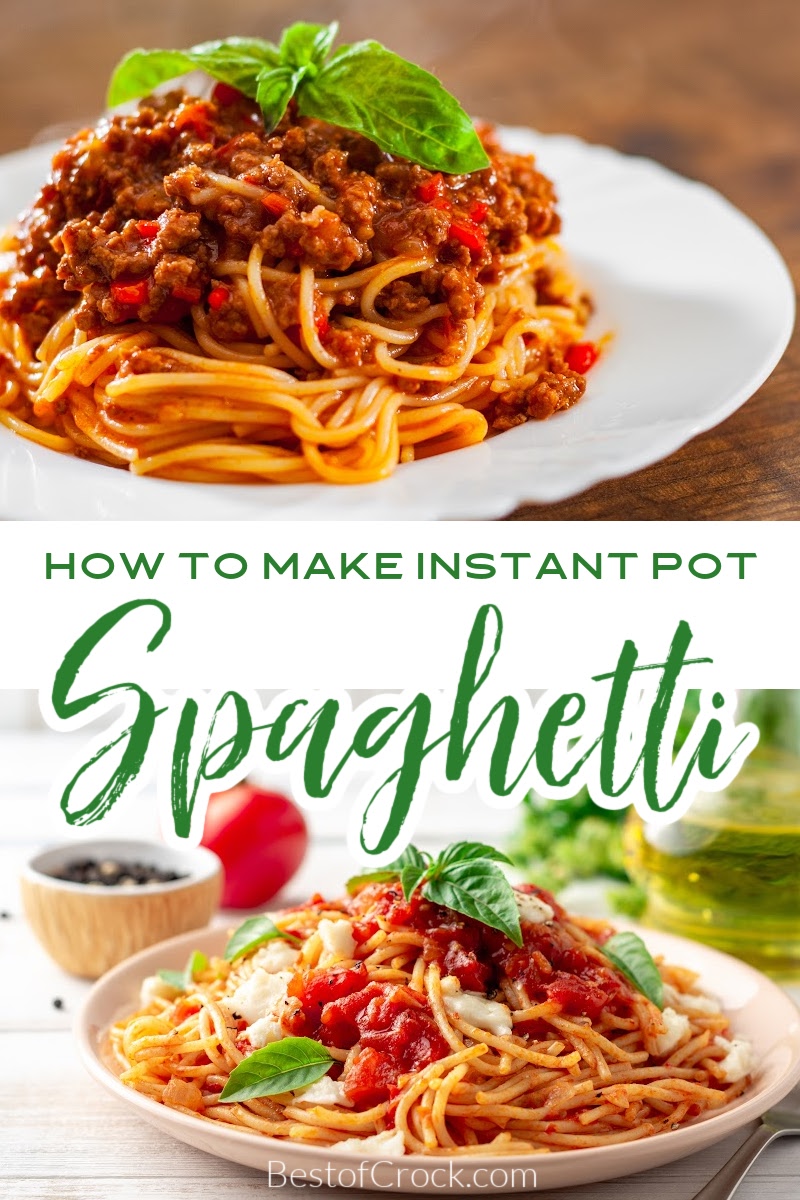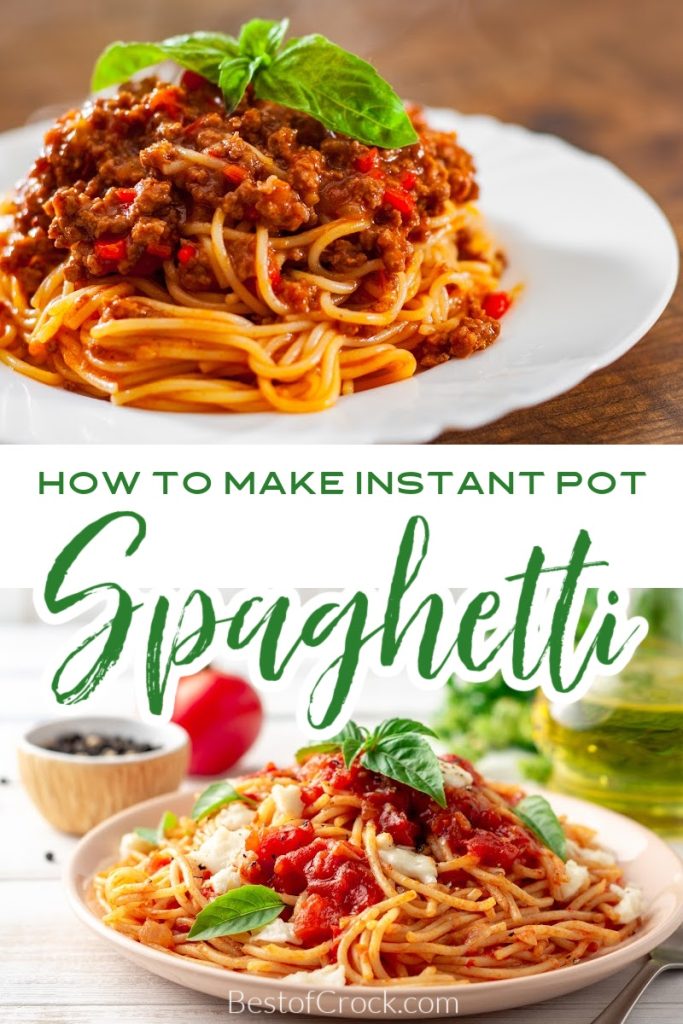 Learning how to make Instant Pot spaghetti is not as difficult as you may think and can make meal planning and easy dinner recipes easier than ever. Pasta dishes are multiple-step dishes. You must cook the pasta, make the sauce, combine the two, and then serve.
On the other hand, you have an Instant Pot which allows you to dump everything together into one cooking pot. The question is, how do you make spaghetti with an Instant Pot, especially if the pasta needs to be cooked separately from the sauce?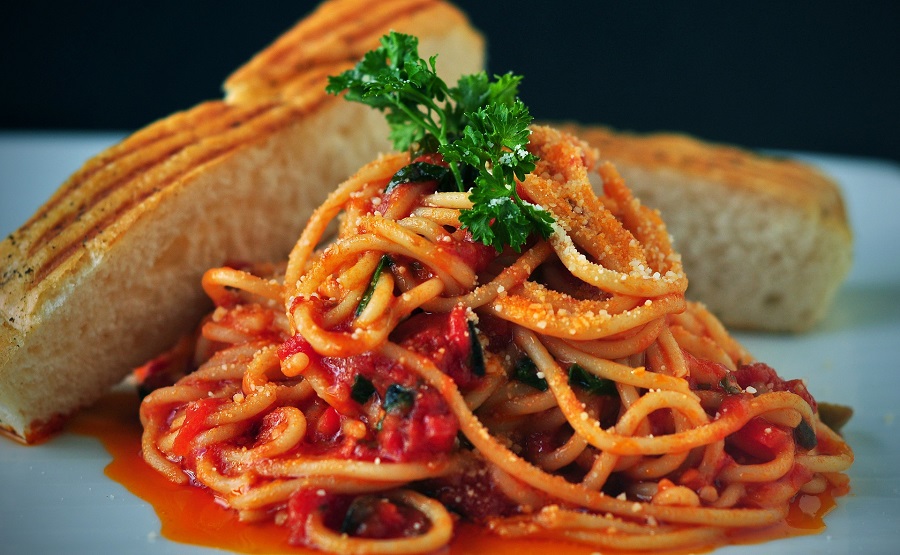 Learning how to make Instant Pot spaghetti is not as difficult as it may seem. That's not to say that Instant Pot pasta dishes are similar to most dump-and-go recipes you will use in your Instant Pot. However, there isn't much of a learning curve that you will need to make your way through in order to make unique Instant Pot Italian dishes.
In fact, making Instant Pot spaghetti is very similar to how you'd make anything else in the Instant Pot. The difference is you will need a little bit of trust if this is your first time and there are a few more steps than usual.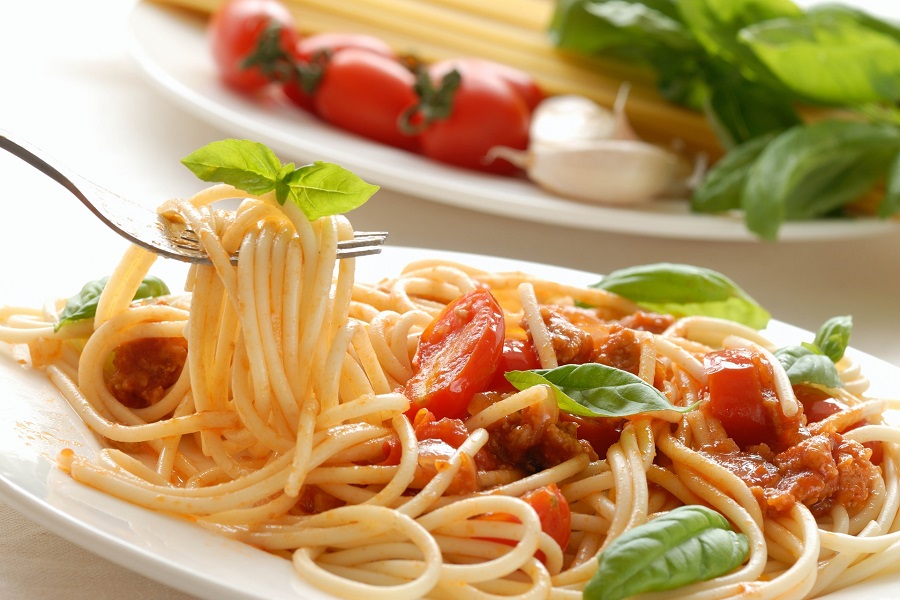 Cooking Spaghetti Traditionally
Many of us are familiar with the idea of cooking pasta. However, it won't hurt to go over the steps briefly. The recap will help us appreciate the Instant Pot method even more than we would without the reminder. First, we need to boil water, usually an obscene amount.
Then we need to prep the ingredients for the sauce. We have used at least one pot, a cutting board, a knife, and some measuring tools at this point. Then we need to add the pasta to the boiling water. Break out a saucepan to make the spaghetti sauce, and then use a strainer to drain the pasta.
This is when we can either add some of the pasta or toss it in the sauce to coat the noodles before serving evenly. We have used at least two pots, a couple of utensils, a strainer, and a cutting board. You can keep count of the dishes we use to make this fantastic meal.
Let's just say the dishes are piling up, but at least we get to enjoy a fantastic meal.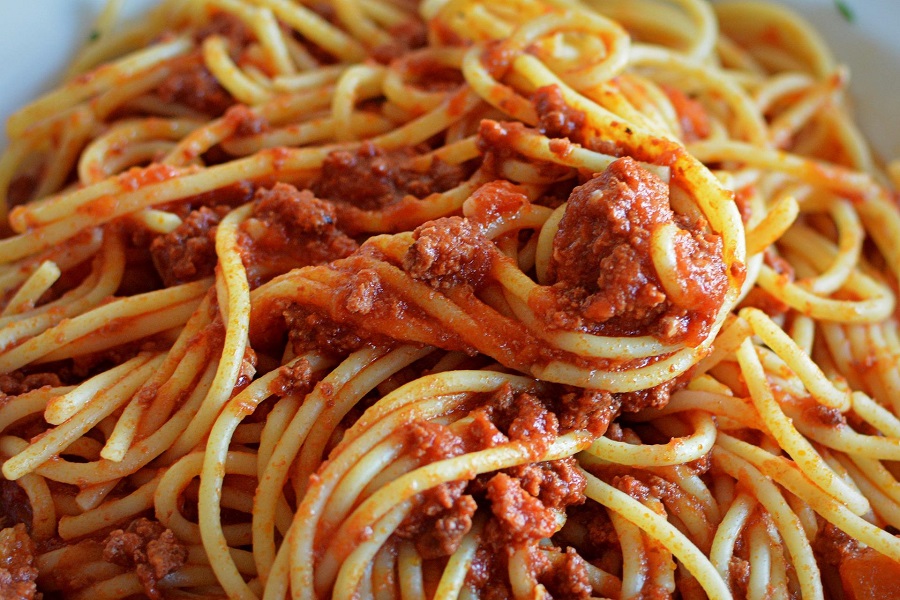 The Beauty of an Instant Pot
Instant Pots allow you to cook very complicated dishes with ease. You can make an entire roasted chicken in an Instant Pot or make some of the best chili ever. But these dishes are clearly dump-and-go recipes. A dump and go recipe is a recipe that allows you to dump all of the ingredients into one pot, press a button, and return to a fully cooked meal.
You can cook many different things this way, but they all seem like casserole dishes, which makes sense. But there is a way to learn how to make Instant Pot spaghetti that is just as simple. In fact, you need to trust the process and fight the urge to skip the Instant Pot and use the traditional methods.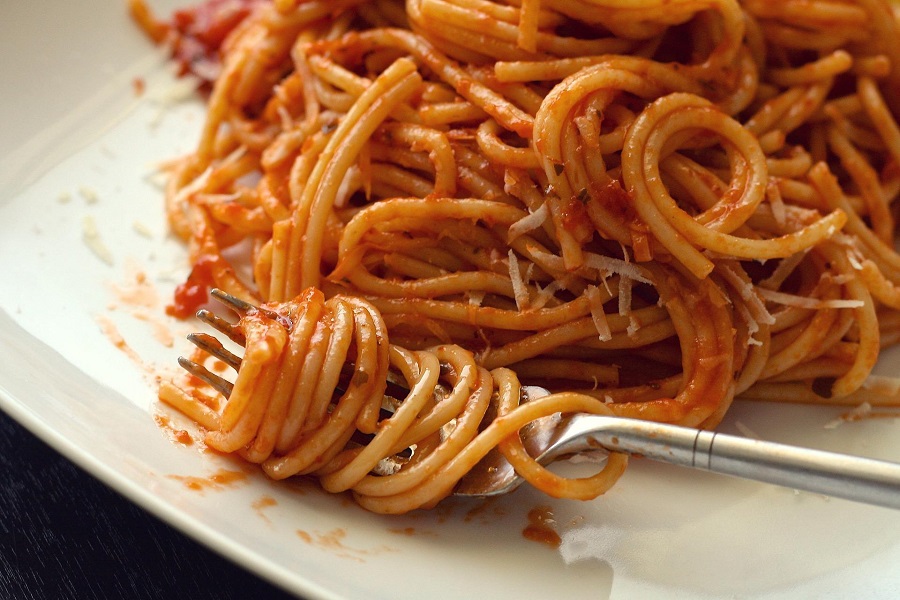 How to Make Instant Pot Spaghetti
The first thing we need to do is make sure we don't pull out multiple pots or saucepans to get this job done. Instead, we will be working in the Instant Pot the entire time. First, we need to brown the meat, which can quickly be done inside the Instant Pot using the saute function.
Drain the pot and keep the meat inside the Instant Pot; you will add the sauce ingredients next. You will cook the sauce until it is ready because we will add water later. You can add the pasta to the pot once the sauce is prepared. This is where trust comes into play.
You will add the water on top of the pasta and the sauce. Logical minds will assume that the sauce will end up too watery. However, the Instant Pot uses moisture in the pot, so the sauce will thicken up as it cooks.
Do not mix everything together; instead, leave it as is and pressure cook for 5-7 minutes. This is one of the few Instant Pot recipes that require you to open the quick pressure release to release the pressure. You can then stir and serve! It's that simple.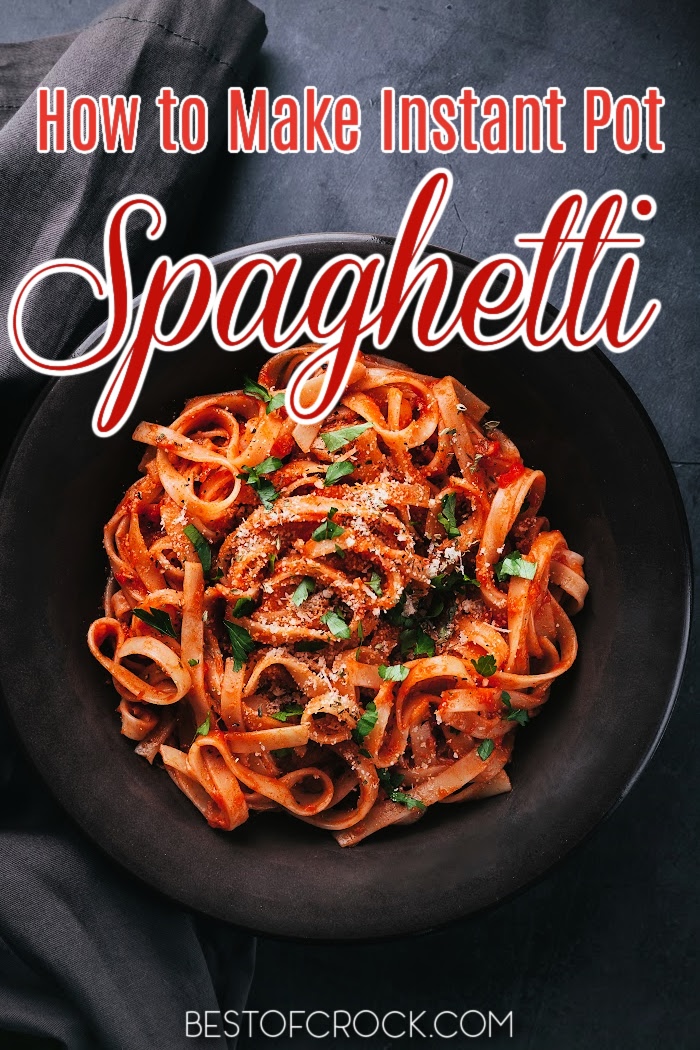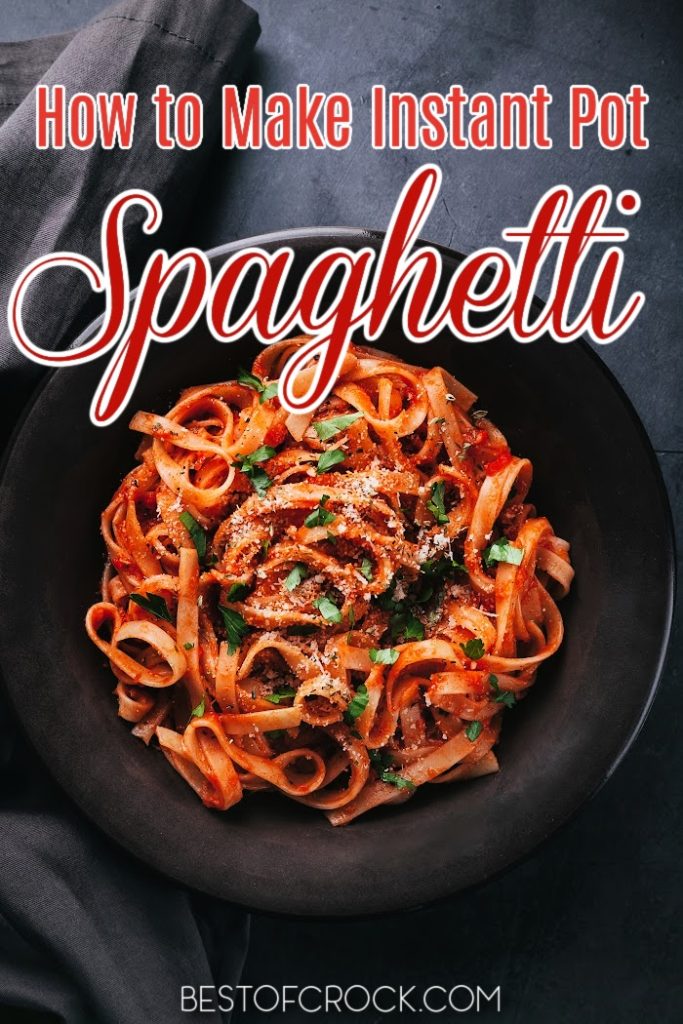 More Instant Pot Recipes
How to Make Instant Pot Yogurt | Instant Pot yogurt is a game-changer for a lot of us. Making yogurt at home is a lot easier than you may think.
Instant Pot Chicken Noodle Soup | Chicken noodle soup is a classic, but why not ditch the can and try making it fresh?
Beanless Instant Pot Ketogenic Chili Recipe | Keto diets are fantastic because a lot of food fits into the diet, it is mostly about portioning out the carbs.
Low Carb Instant Pot Pork Chops Recipe | Pork chops come out perfectly every time you make them in an Instant Pot.
Instant Pot Goulash Recipe with Beef | Goulash is a pasta dish that is filled with flavor, easy to make, and will become a house favorite after the first bite.