10 Best Slow Cooker Recipes with Beef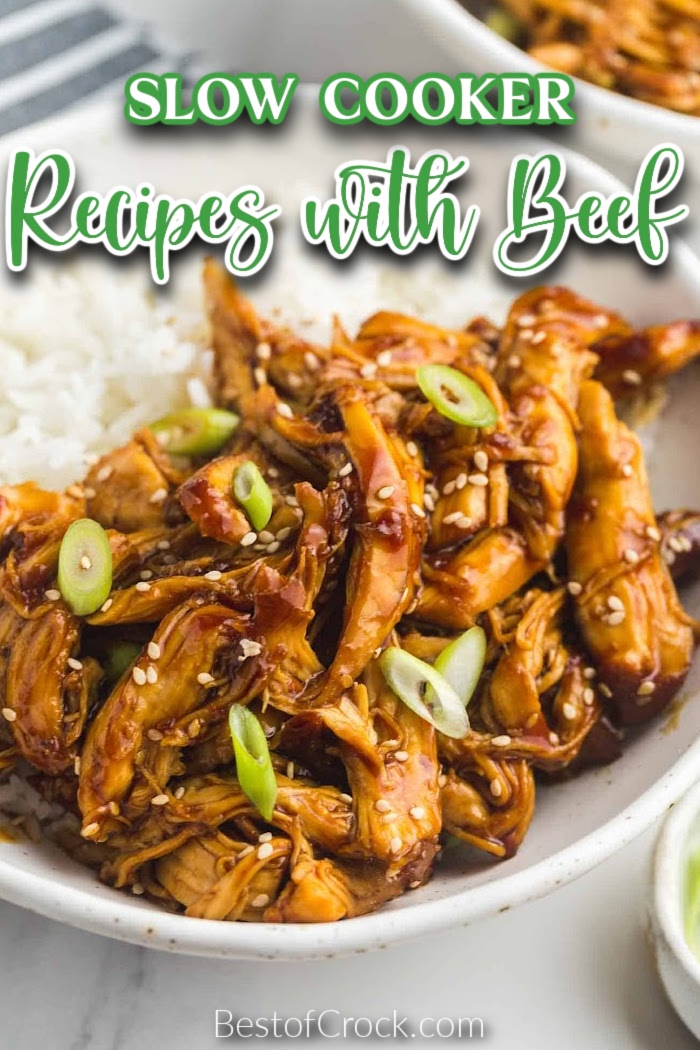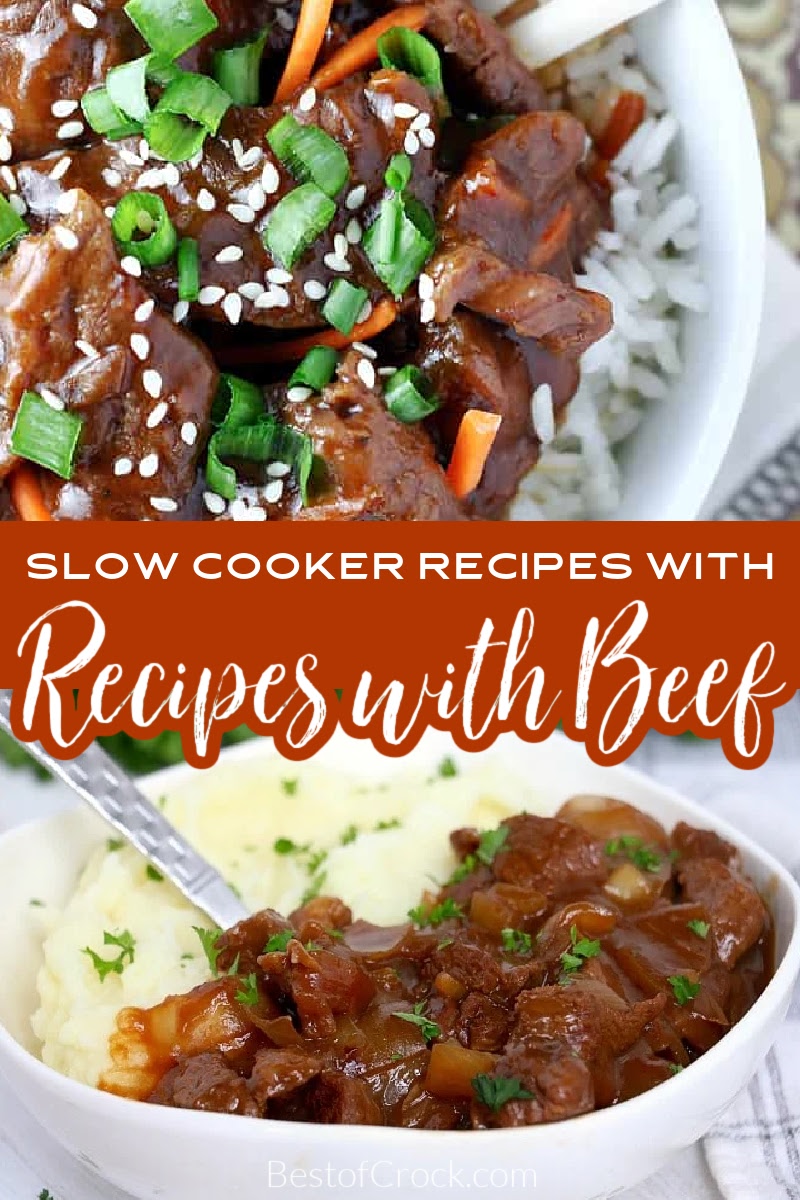 Slow cookers make life easier by allowing you to cook dinner while you're out running errands. In fact, you can do whatever you want with your time and come back to a dinner that's ready to eat. The best place to start is with the best slow cooker recipes with beef.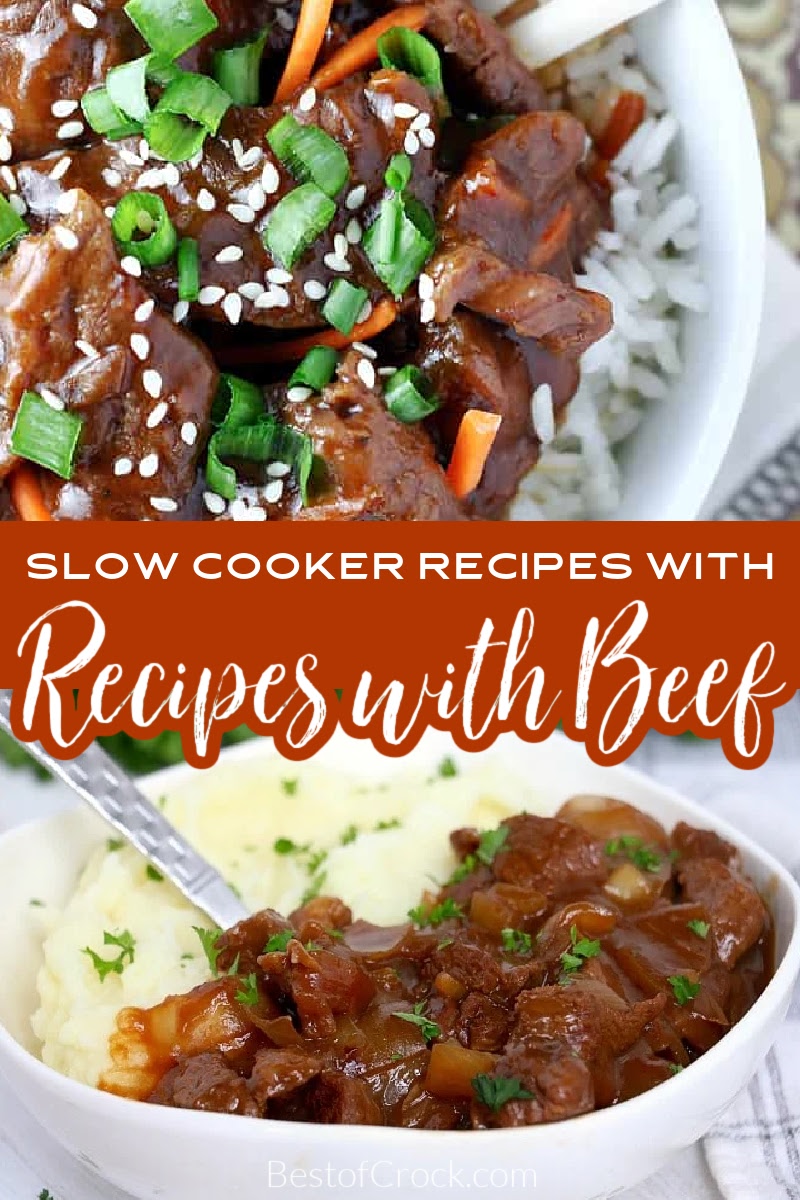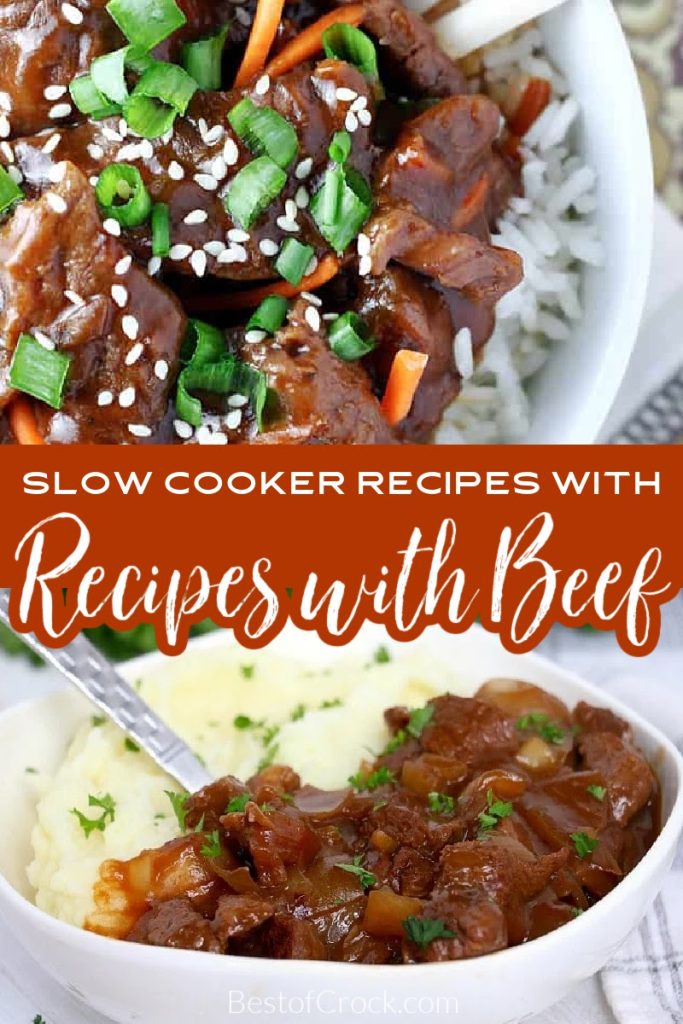 The best slow cooker recipes with beef are filled with flavor and can make enjoying your meals and your time easier than ever. There are a few reasons people don't eat home-cooked meals as often as we did in the past.
The biggest reason will always be time. Not many of us have the time to cook a meal at home. We have lives to live that don't often allow for downtime, and when we do have downtime, we want to stay down.
Relaxing when we can is almost like a gift, and using that time to cook is not ideal. But the slow cooker solves that problem for us all. We can dump ingredients in, turn it on, and the job is done. The only thing we have to do afterward is remember what time to turn it off.
But even that is becoming a thing of the past with some slow cookers being able to turn off automatically after a set time. Ultimately, slow cookers make life easier for everyone who uses them. There are also plenty of recipes to try.
You can make chicken, pork, veggies, lamb, really whatever you want, including beef. Beef is a popular meat in the US. In fact, beef is the second most popular meat in the US, led only by chicken. That means there are plenty of slow cooker beef recipes, but what about the best slow cooker recipes with beef?
Beef Barbacoa Crock Pot Recipe
Slow Cooker Beef Bourguignon | The Recipe Critic
Mongolian Beef | Let's Dish
Mom's Beef Stew | Ambitious Kitchen
Hawaiian Beef | Land O Lakes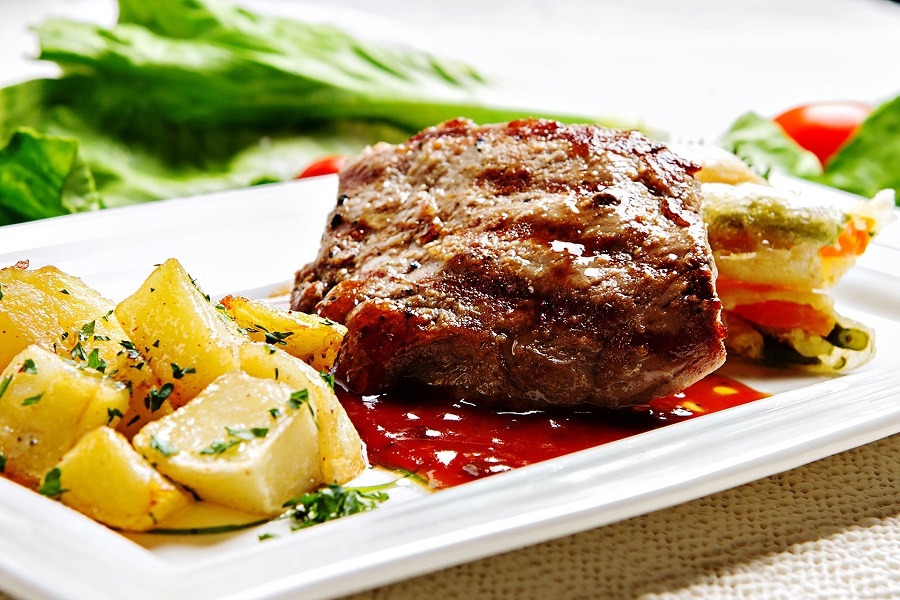 Slow Cooker Recipes with Beef
A lot of the best slow cooker recipes are casseroles, things that can be mixed together well. These recipes use different types of beef. The John Wayne Casserole is a perfect example. This casserole has the side dish, the main course, and some additions all in one dish.
But the best part is, it tastes amazing! This is why casseroles work so well, but you aren't limited to just casseroles. Casseroles help us save time, but we can also dig deeper and use some of our time to make something even better.
Meat Loaf & Mashed Potatoes | Taste of Home
Slow Cooker Beef Roast | Creme de la Crumb
Mexican Shredded Beef | The Magical Slow Cooker
Smothered Beef Tips | Mel's Kitchen Cafe
Simple Beef Stroganoff | The Chaos and the Clutter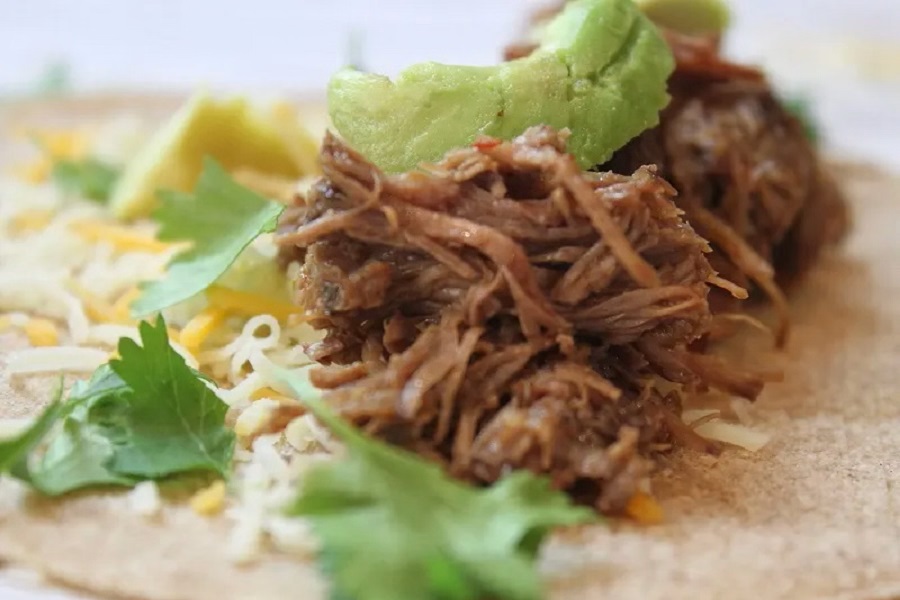 Meal Prepping with Slow Cookers
Slow cookers allow you to cook a meal that is big enough for the entire family. But what happens if we apply the best slow cooker recipes with beef to a smaller serving size? This is how we complete meal prep with slow cookers.
You can cook a recipe that would definitely be more than you can eat in one night. The leftovers get separated into individual serving containers that you can pull out and reheat whenever you want. Meal prep allows you to use your time how you see fit.
Do you have extra time on Sunday afternoon? Cook a meal and pack it away for the rest of the week; it's that simple.
Slow Cooker Beef Tips | The Typical Mom
Beef and Broccoli | Life in the Lofthouse
Beef Stew | Damn Delicious
Slow Cooker Beef Daube | My Recipes
Beef & Gravy | Recipe Tips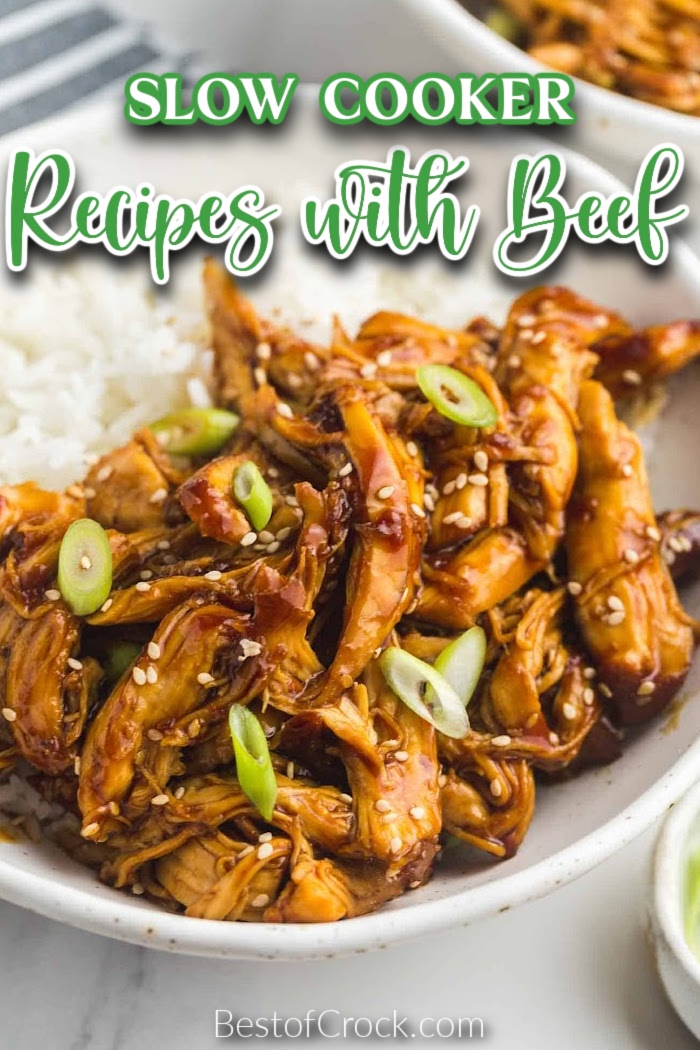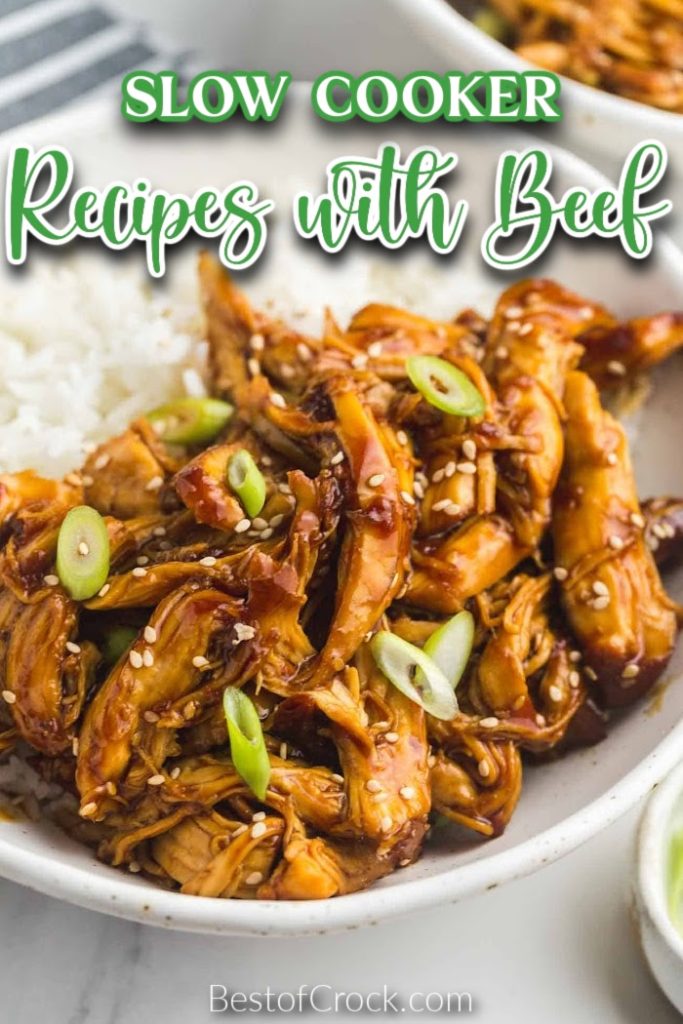 More Slow Cooker Recipes
Chicken and Gravy Crockpot Recipes | Chicken and gravy is a delicious combination that is made even tastier with a crockpot.
Crockpot Turkey Chili Without Beans | Give yourself a blue ribbon after making this chili recipe because you've earned it and your family will agree.
How to Make Crockpot BBQ Ribs | You don't have to worry about how well your ribs will come out when you use a crockpot.
Healthy Crockpot Breakfast Casserole Recipe | Wake up to a delicious breakfast that is ready to eat with the help of your slow cooker.
Crockpot Pulled Pork Tacos Recipe | Taco night just got an upgrade with the help of your slow cooker and this pulled pork recipe.