Easy Instant Pot Brownie Desserts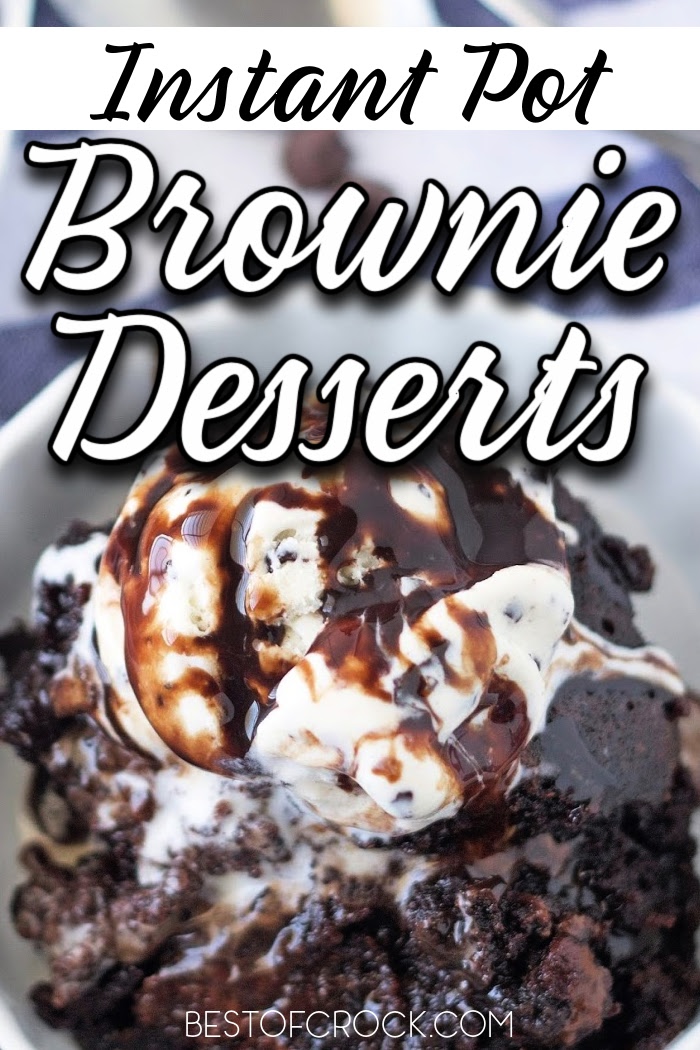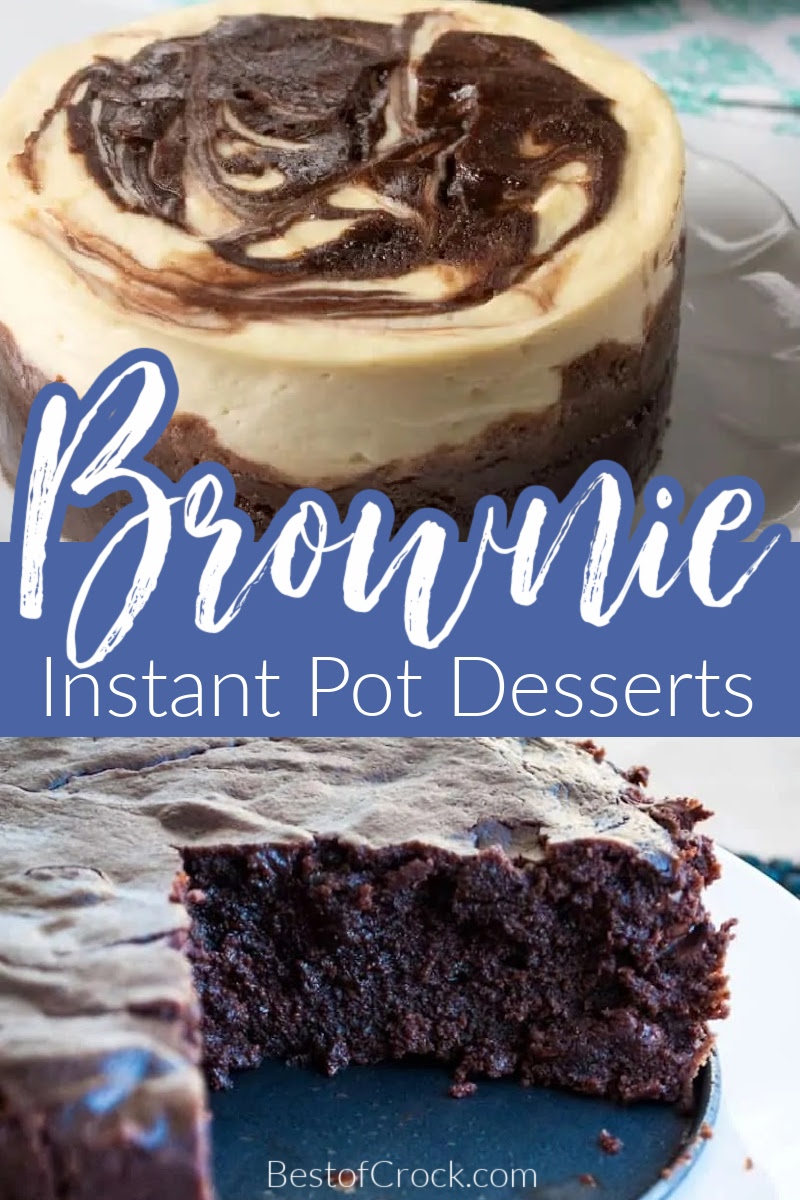 Brownies are a classic dessert that can be made in different ways. One way to make brownies is with an Instant Pot. Seems odd seeing as how most brownie recipes require an oven but Instant Pot brownie desserts can open you up to a new world of desserts.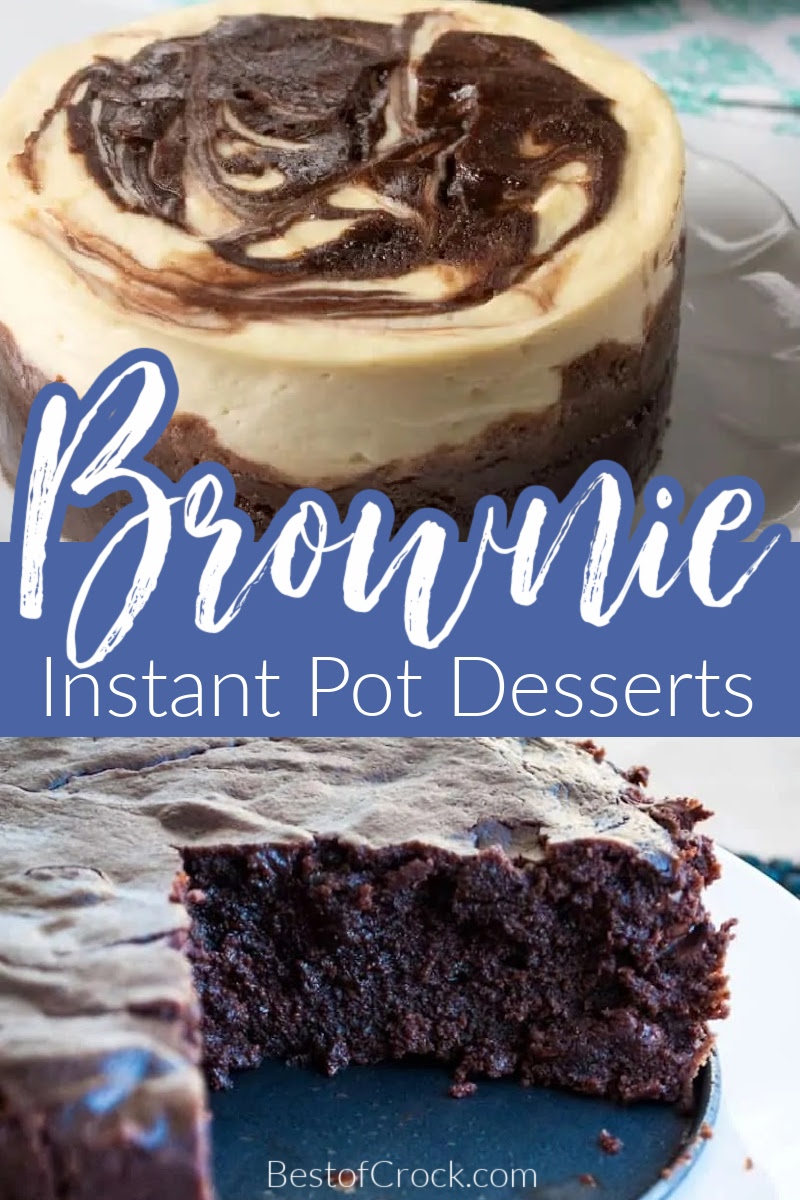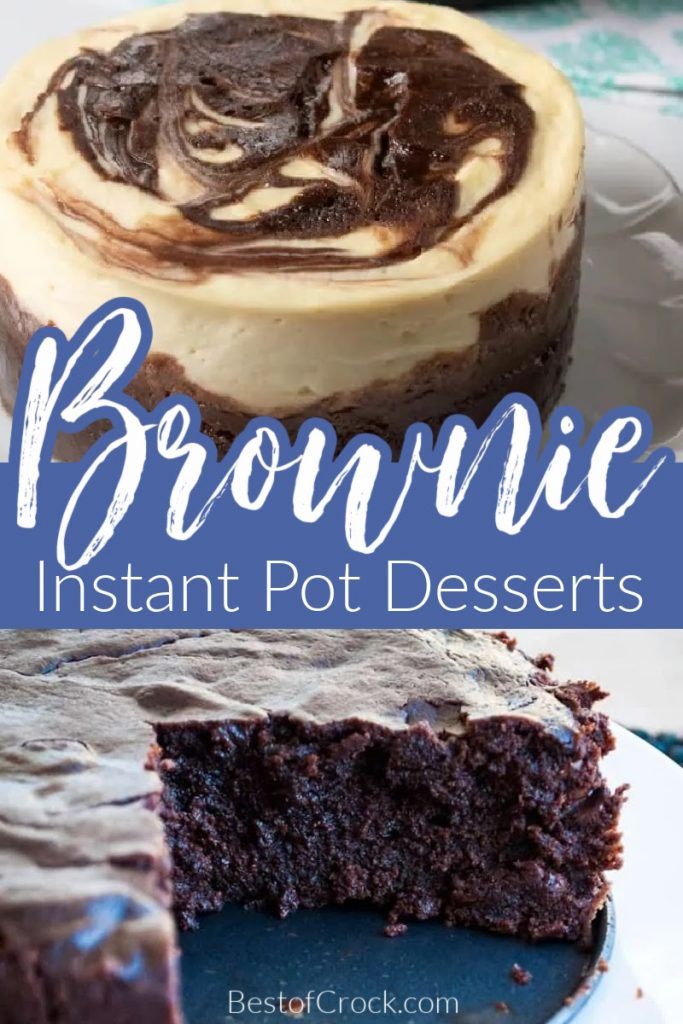 Instant Pot brownie desserts can help you get to the warm, delicious chocolaty goodness that comes in each bite quicker and easier. How many different brownie recipes can you think of? There are ones with nuts, walnuts, blondies, caramel, double fudge, the list goes on and on.
But all brownie recipes have one thing in common, the oven. Brownies usually take around 40-50 minutes to bake in an oven. However, Instant Pot brownie desserts also take around 40-50 minutes to cook. The question is, why use an Instant Pot in the first place if the timing is about the same?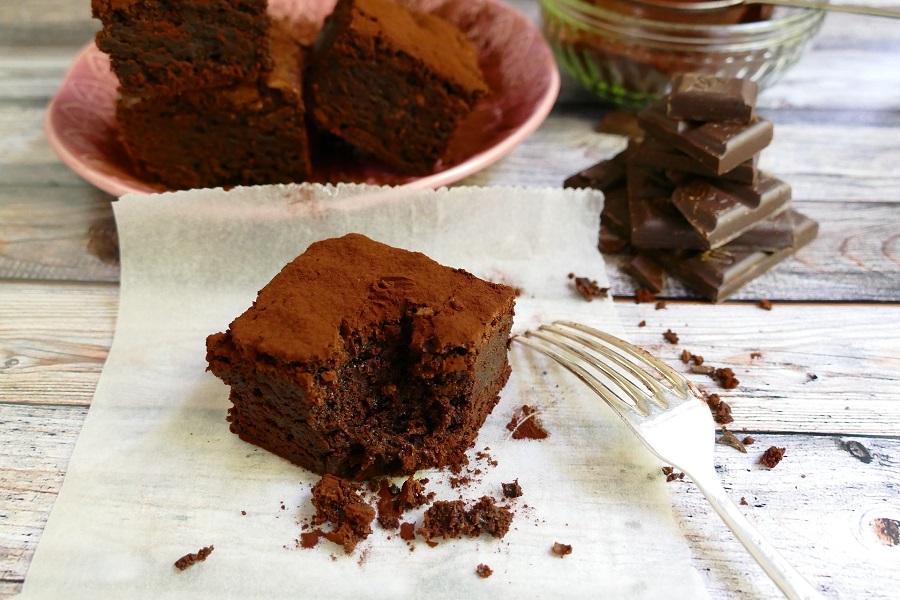 There are a couple of reasons to use an Instant Pot, but it comes down to convenience and texture. Of course, this is all subjective and some people may still prefer to make brownies in an oven. But that doesn't mean you can't try some of the best Instant Pot brownie recipes and judge for yourself which you prefer more.
We will dive into the benefits of using an Instant Pot a little later. First, let's get to some recipes. These recipes will produce brownies but also other brownie desserts. You can make things like molten brownies or brownie cheesecakes. The best part is you can do it all in an Instant Pot.
Fudgy Brownies | Little House Big Alaska
Brownie Cheesecake | A Pressure Cooker
Brownie Bites | Fab Everyday
Flourless Brownies | Detoxinista
Molten Brownie Pudding | Five Boys Baker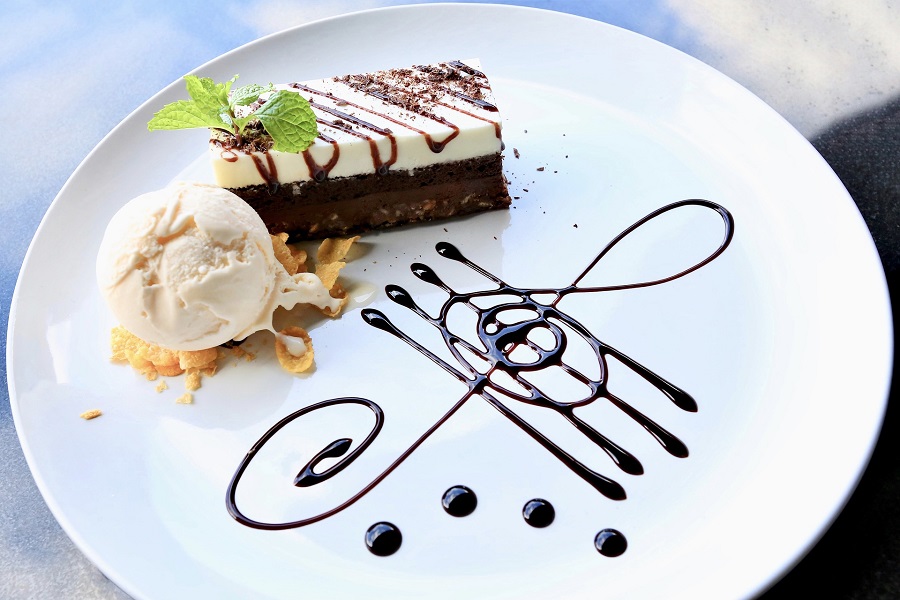 Instant Pot Brownie Desserts Texture
Timing is not what we will benefit from in most of the Instant Pot brownie recipes. However, the texture of the brownie is something that greatly benefits from an Instant Pot. The first thing to know is that Instant Pots use steam to cook things. That is why you need to release some of that pressure before opening the lid.
That steam comes from moisture and that moisture transfers over to the brownies. That means you will get super moist brownies from these recipes. Of course, that also means you may not get that crispy edge or top layer that you would from an oven. But sometimes, moist is far better when baking.
Reese's Brownie Bites | Pure Pressure Cooking
Dark Chocolate Brownie Pudding | Tidbits
Peanut Butter Brownies | The Typical Mom
Made From Scratch Brownies | Piping Pot Curry
Mexican Brownies | Nellie's Free Range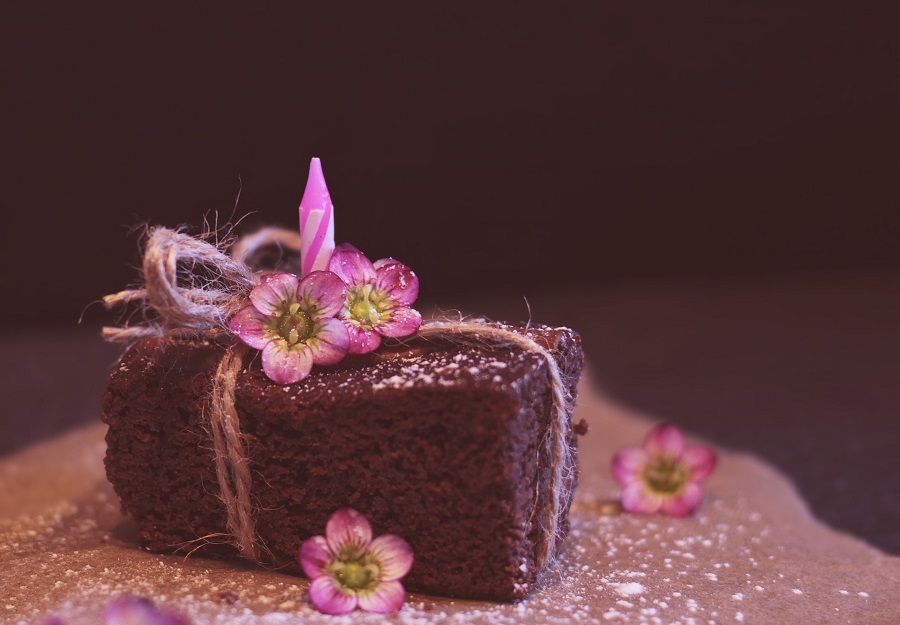 Easy Instant Pot Desserts
Another reason people turn to Instant Pot brownie desserts is the ease of use. Instant Pots usually sit on your countertop and don't create as much heat as an oven. Surely, we have all had those days when it is just so hot outside that we don't even want to think about turning the oven on.
However, that doesn't mean we don't crave a warm dessert with a scoop or two of ice cream on those days. The answer is the Instant Pot. Your Instant Pot won't create as much heat as your oven will which means you can use it on a hot day. The benefit is that the Instant Pot will heat up inside, but it won't heat up your kitchen.
Vegan Brownies | Carve Your Craving
Pumpkin Brownies | The Primal Desire
Ghirardelli Brownies | Feeding Gersasser
Fudgy Cosmic Brownie Bites | Monday is Meatloaf
Almond Joy Brownies | This Pilgrim Life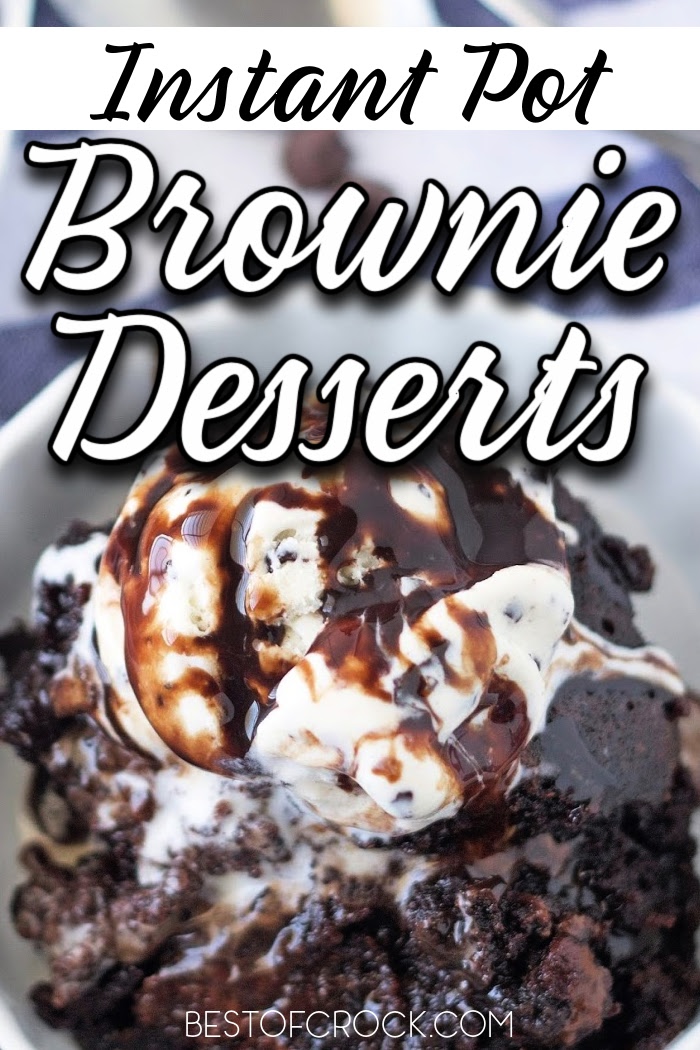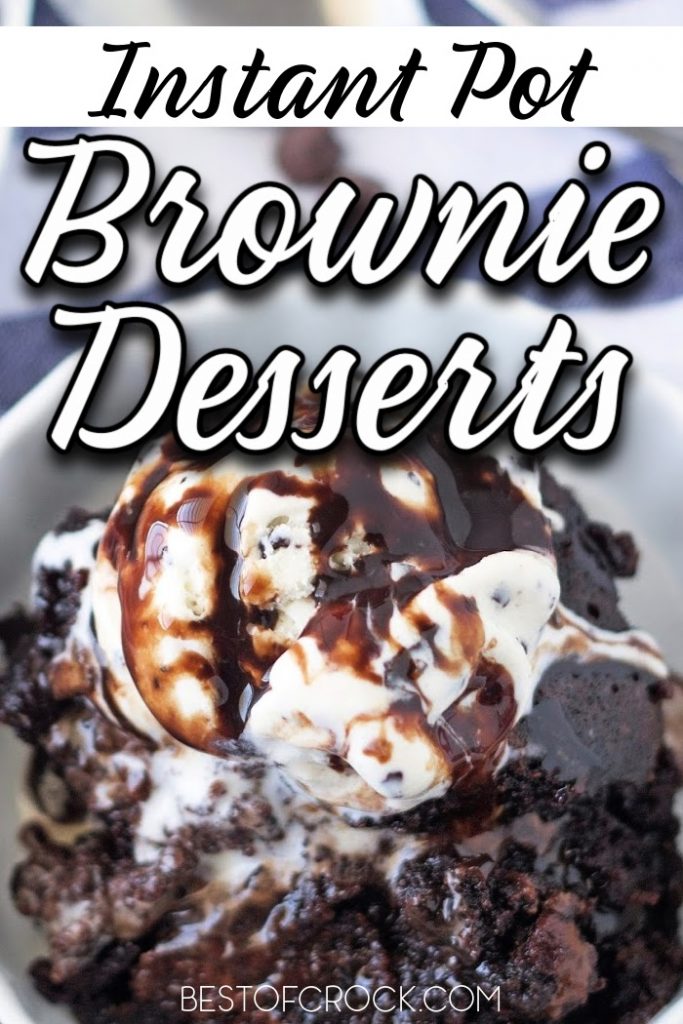 More Instant Pot Recipes
Beanless Instant Pot Ketogenic Chili Recipe | Chili is a great meal to start with and then finish it off with a deliciously warm brownie.
Instant Pot Sour Cream Scalloped Potatoes | Instant Pots aren't just for main dishes and desserts. You can also make delicious side dishes as well.
Instant Pot Pork Chops Recipe | Pork chops may not be the first thing you think of making with an Instant Pot. But they should be on the list.
Roasted Red Pepper Soup | Soup comes out amazingly flavorful from an Instant Pot.
Instant Pot Goulash Recipe with Beef | Pasta recipes do, too. This goulash recipe is one you will be making again and again.